Welcome to Year 6
Year 6
Year 6 Bridgetower and Bonetta
Week 5 - Viewpoints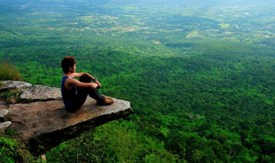 Hi Year 6
This week we are looking at viewpoints. This could be what you see but also what your views are on different subjects. We will also explore how people's viewpoints can be changed by influential people such as Martin Luther King.
We will also be exploring how what we see can influence our mood. One of the tasks asks you to look into a room in your home and think about how it makes you feel.
You can then either draw something linked to how you feel when looking in the room or draw an object from the room and then colour, shade or paint it in a colour which reflects your mood.
This room would definitely make me feel calm!
We will continue to put on daily tasks on Seasaw linked to the overview sheet which you can download from the right hand side of this page.
Please check the home learning page to see tasks available on Seasaw this week. Any documents needed are attached on the right hand side of this page.
'
May 2020
| M | T | W | T | F | WE |
| --- | --- | --- | --- | --- | --- |
| | | | | 1 | 2 |
| 4 | 5 | 6 | 7 | 8 | 9 |
| 11 | 12 | 13 | 14 | 15 | 16 |
| 18 | 19 | 20 | 21 | 22 | 23 |
| 25 | 26 | 27 | 28 | 29 | 30 |