Welcome to Year 6
Year 6
We are excited about the start of the new school year. We already have a great year planned, full of hard work, fun and laughter.
....................................................................................................................
The Year 6 Team
Mr Longdon is the class teacher in Bonetta Class
Miss Moore is the class teacher in Bridgetower Class
Miss Woodhouse and Mrs Kearney both work in Year 6 as teaching assistants
Nottingham Past and Present
Our first topic starts very close to home as we study Nottingham from its Anglo Saxon past to the present day. It was only through researching and teaching about Nottingham that I have learnt what a rich cultural history it has and how important it has been to England's history, including playing a pivotal role in the English Civil War.
The children will learn about the hundreds of caves which lie beneath the city centre and get a chance to explore them on a school trip in October.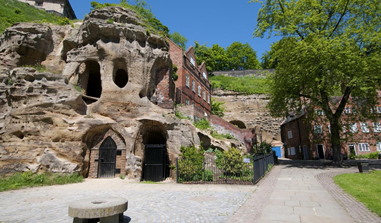 Linked to our Nottingham topic, we are reading Michael Morpurgo's version of Robin Hood called Outlaw. The children are enjoying listening to the adventures of the legendary heroic outlaw.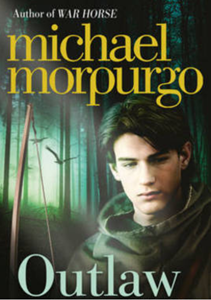 Homework
The children have been given a maths workbook and a Spelling and Grammar workbook for homework. They will be given two pages of each to complete each week. They have been really careful with their books so far and are really keen to show us that they have completed their homework. Well done Year 6!
Spelling
The children are given 10 spellings to learn each week linked to their vocabulary work at school. The spellings are given on a Monday and they are tested on the following Monday.
Reading
Please encourage your child to read at home and sign their reading diaries. They are checked by the class teacher and the children are expected to read at least three times a week. Reading is crucial to learning across the curriculum and widens the vocabulary of children.
Useful websites
October 2019
| M | T | W | T | F | WE |
| --- | --- | --- | --- | --- | --- |
| | 1 | 2 | 3 | 4 | 5 |
| 7 | 8 | 9 | 10 | 11 | 12 |
| 14 | 15 | 16 | 17 | 18 | 19 |
| 21 | 22 | 23 | 24 | 25 | 26 |
| 28 | 29 | 30 | 31 | | |