Welcome to Year 6
Year 6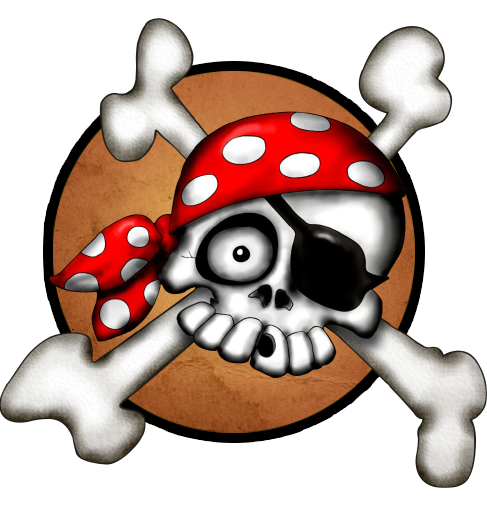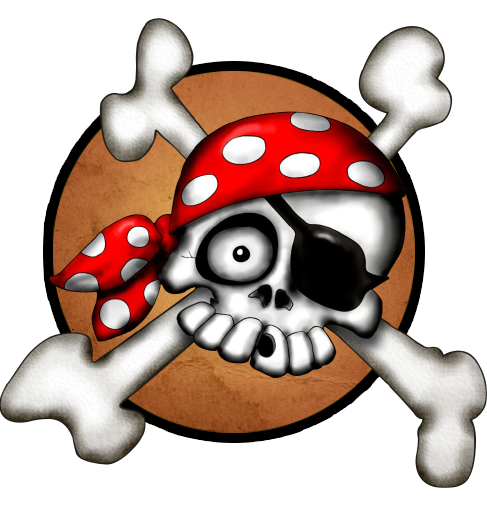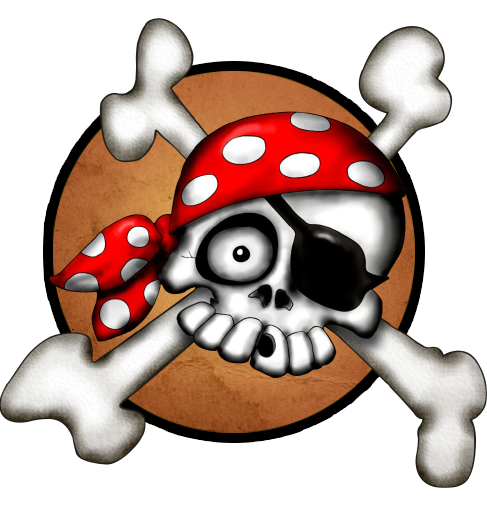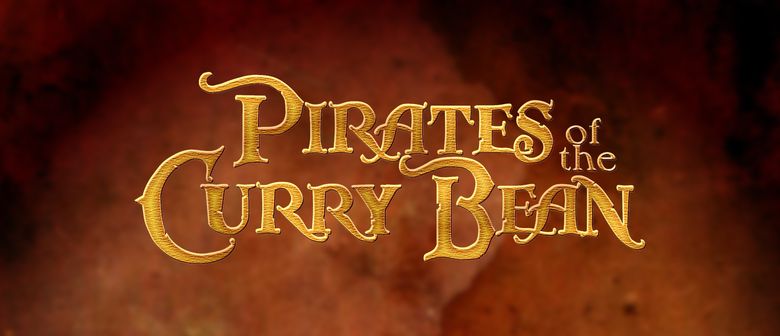 We have now auditioned and started rehearsals for our end of year production. Dates and performance times are on our Summer 2 newsletter.
There will be more information to follow about costumes and items required for props.
Please see links below for songs with lyrics to learn at home:
Pot of Gold: https://www.youtube.com/watch?v=rcEmq8fgXAw
Piratical style: https://www.youtube.com/watch?v=bkYC0JFNQAA
Beneath the Starry sky: https://www.youtube.com/watch?v=o_OPxwxJOy4
Anchors Away: https://www.youtube.com/watch?v=uuDXKFPM8ZQ
Lumbago Lullaby: https://www.youtube.com/watch?v=3cQLpgoWvR0
Lumbago: https://www.youtube.com/watch?v=UIOhn7T4I-E
ENJOY!
Wollaton Park camping trip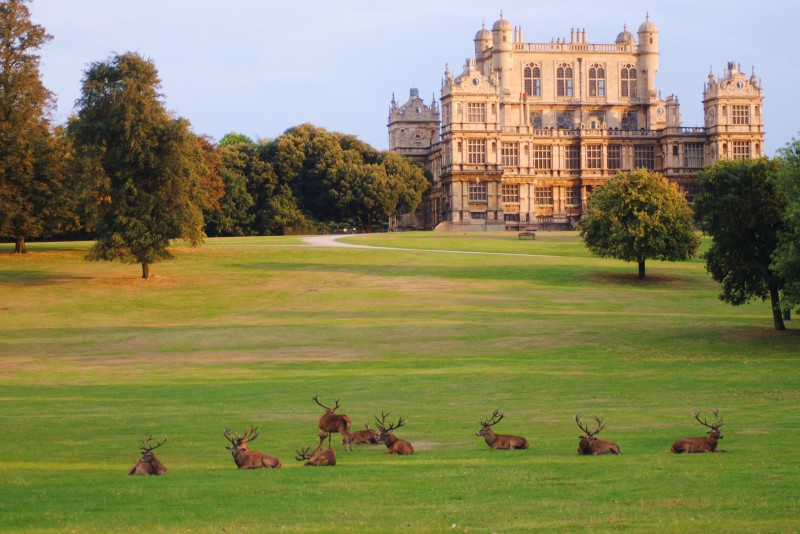 Don't forget our Term 3 camping trip to Wollaton Park 21st - 22nd June 2019.
Please pay £40 in full by Thursday 20th June 2019
Cost includes: Activities led by Adventure Camp staff, tents and roll mats, campfire including marshmallows and popcorn, hot dinner, breakfast, unlimited water and squash, transport to and from Wollaton Park.
If you have any questions/concerns please do come and speak to Mrs Webb.
You will receive an up to date kit list, week beginning 10th June.
SATs 2019
A massive well done to all of the children in Bonetta and Bridgetower for all of their hard work building up to SATs. The children impressed us with their approach to the tests and their attitude during the assessments.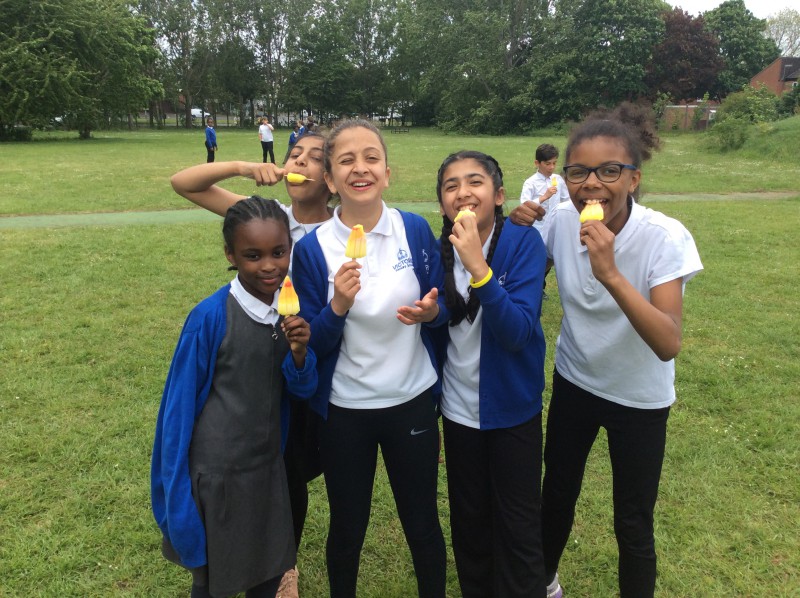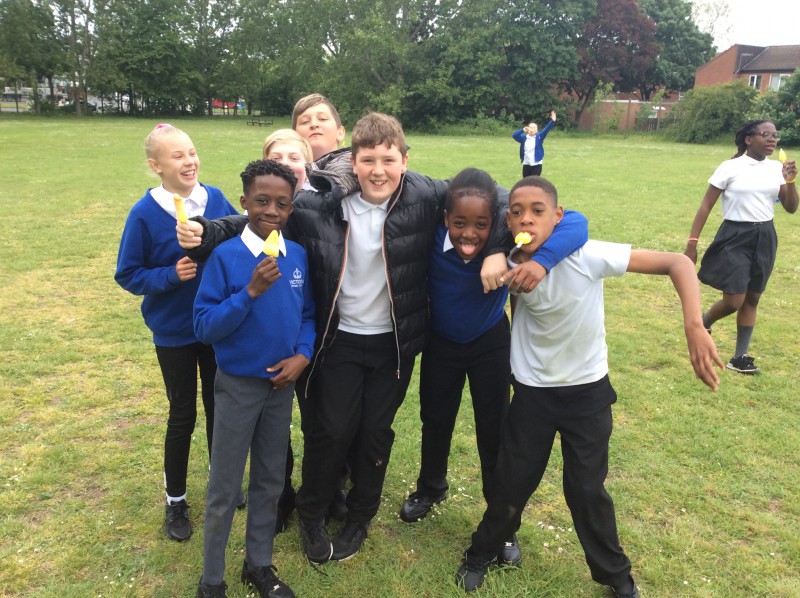 Science in SATs week
In preparation for our DT project this term, the children have been exploring circuits and symbols in Science: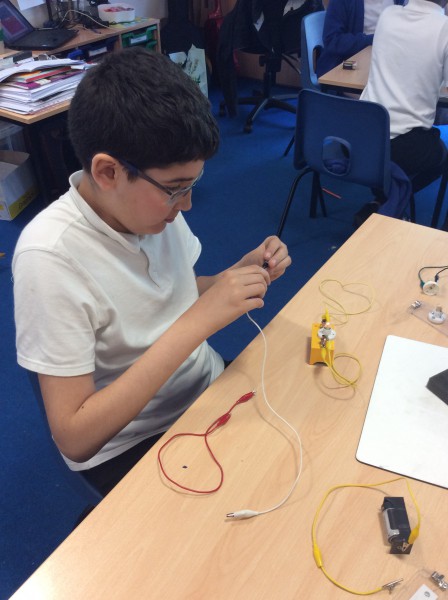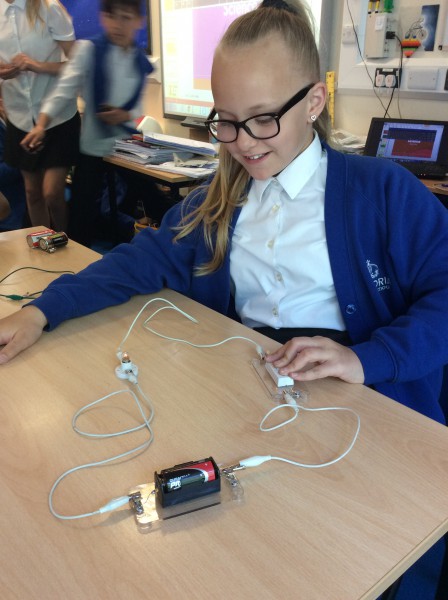 WW2 Memorial Art work
Exploring and sketching the monuments in our local community to help us remember the soldiers who have died during the war.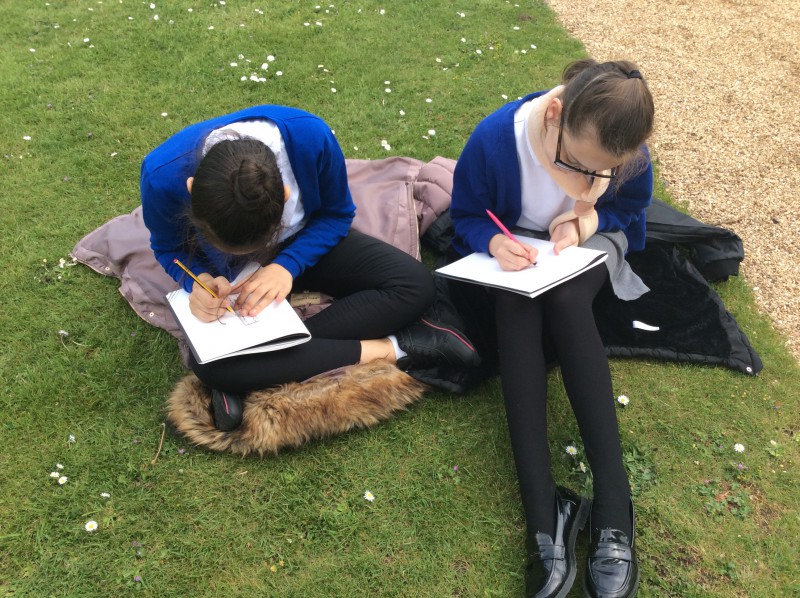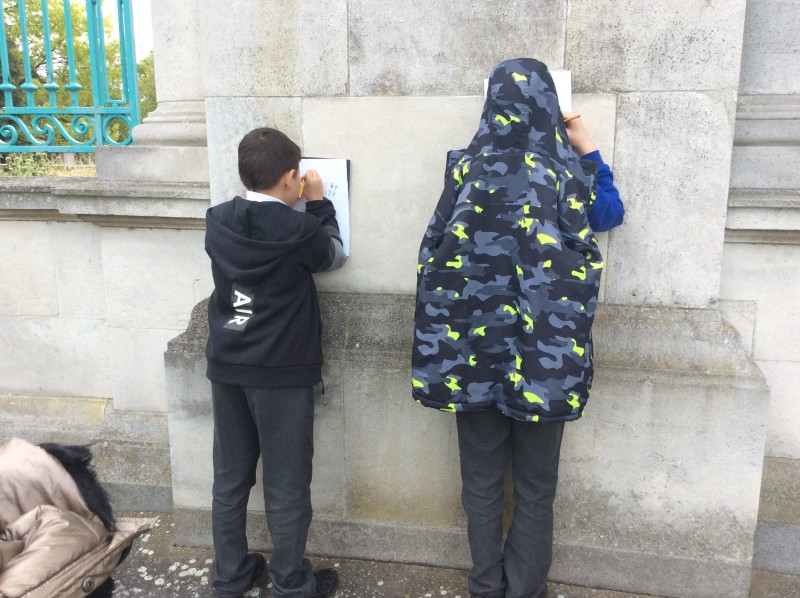 World War 2
Our latest unit of work is based on WW2. We began by looking at Anne Frank and her experiences during the war while in hiding.
Ousman and Shae created these fantastic fact files: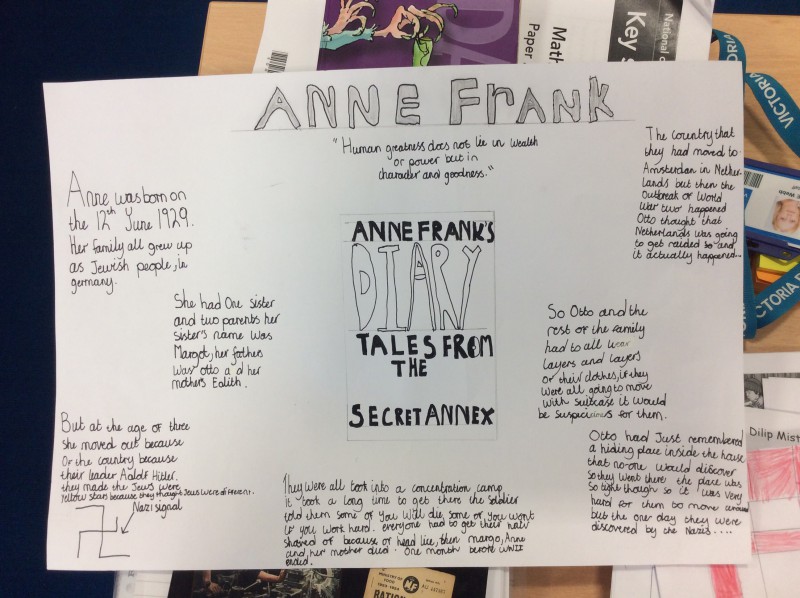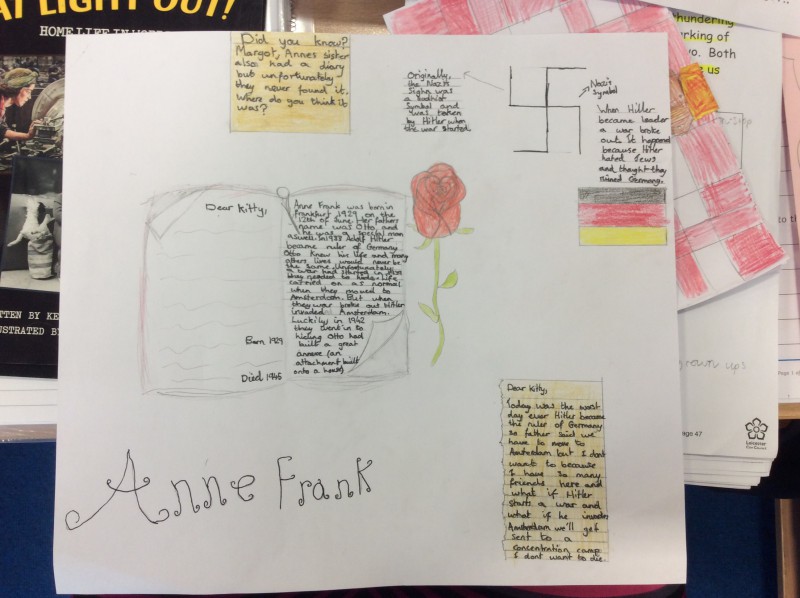 Our diary extracts to follow...
EASTER SCHOOL
Here are some photographs from Easter School which ran from the 8th - 15th April 2019.
Well done to those children that attended, for their hard work and positive attitudes and thank you to all of the teachers that gave up their holidays to plan and teach each session.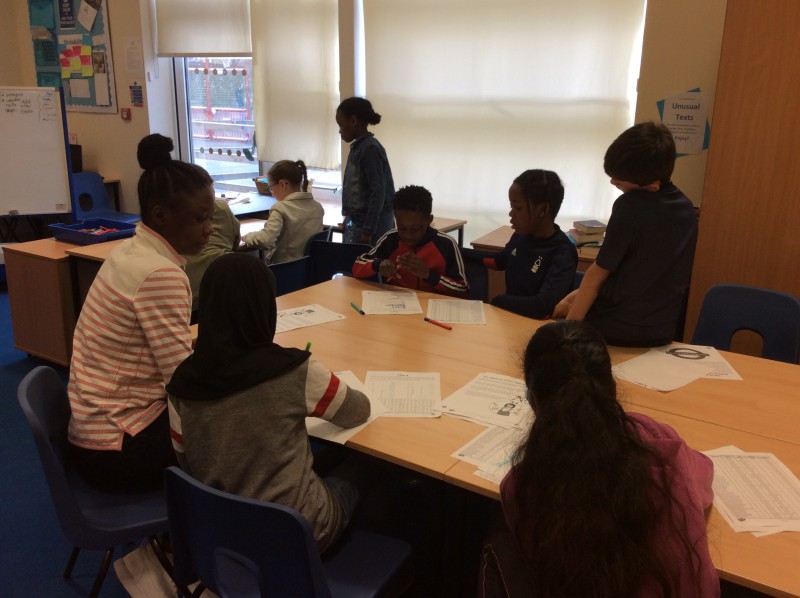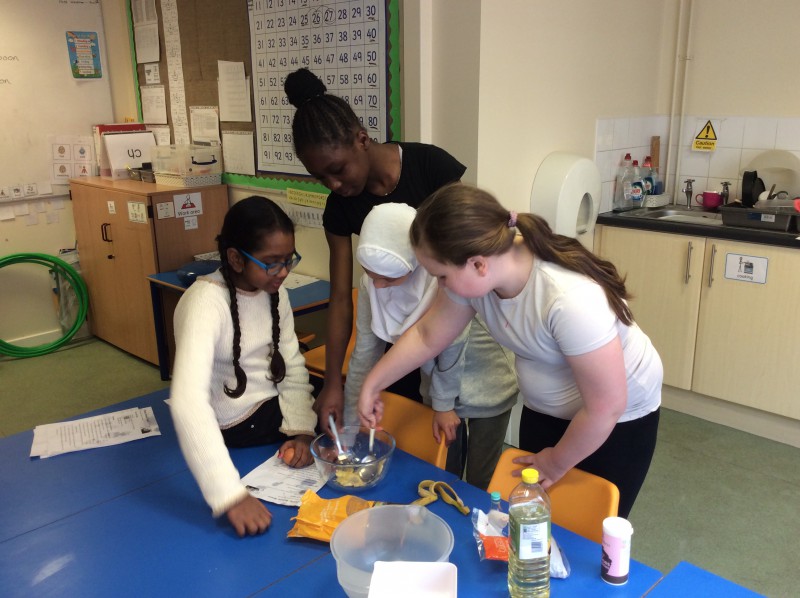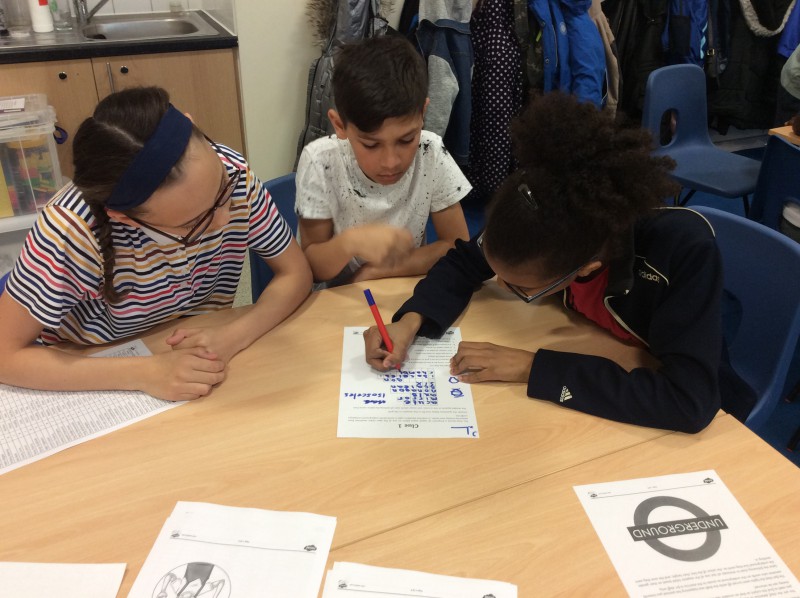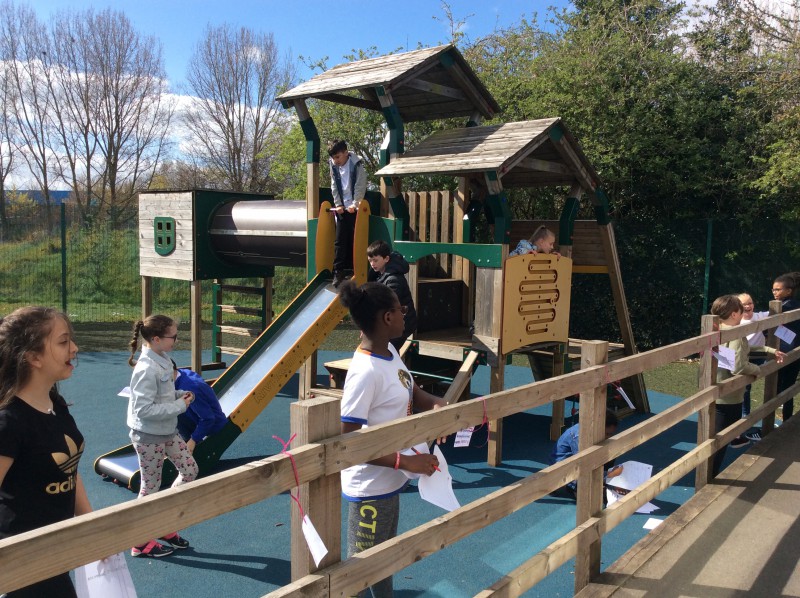 Year 6 website links:
Starting Secondary School: https://www.familylives.org.uk/advice/secondary/learning-school/starting-secondary-school/
Keep up to date with local, national and world wide news reports:
Homework
Homework will be given once a week and expected back in the following week. It will be linked to the learning in class and therefore not only encourages independent learning but further embeds their understanding.
Spellings and times tables tests will also be given out weekly.
Here are some spellings to learn at home: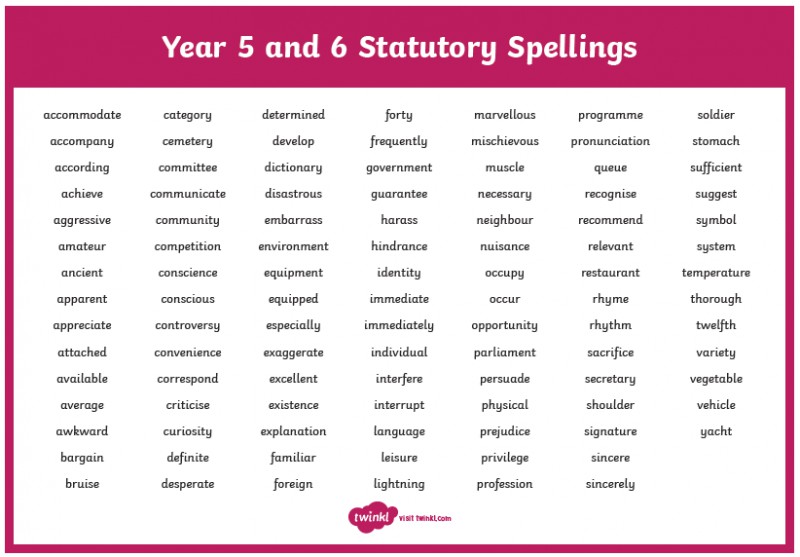 August 2019
| M | T | W | T | F | WE |
| --- | --- | --- | --- | --- | --- |
| | | | 1 | 2 | 3 |
| 5 | 6 | 7 | 8 | 9 | 10 |
| 12 | 13 | 14 | 15 | 16 | 17 |
| 19 | 20 | 21 | 22 | 23 | 24 |
| 26 | 27 | 28 | 29 | 30 | 31 |