Welcome to Forest School & Garden
Forest School
2019-2020
Forest School

April
Nature activities to do at home with your kids
At Nature Detectives https://www.woodlandtrust.org.uk/blog/2020/03/nature-detectives/
Discover 10 fun crafts and ideas to keep children busy and active while staying at home.
_________________________________________________________
Just look who has moved in to my garage! A little robin
Robins make their nests using leaves, twigs and bits of soft moss to line the inside of the nest.
Can you spot the nest? It is on the shelf next to the orange shopping bag.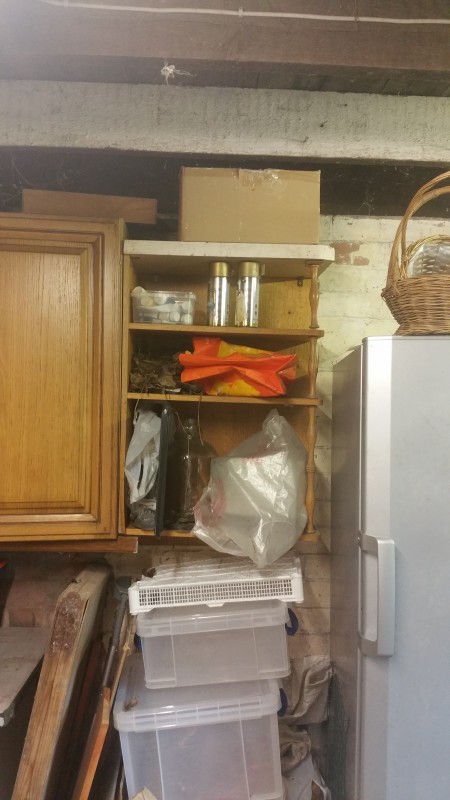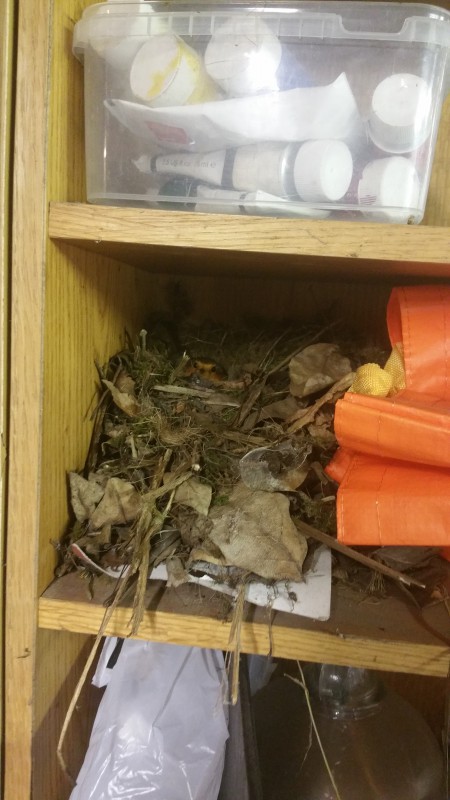 Can you see it better now ?
This is the way the robin gets inside the garage. It posts itself through the letter box. Simply Air Mail :) .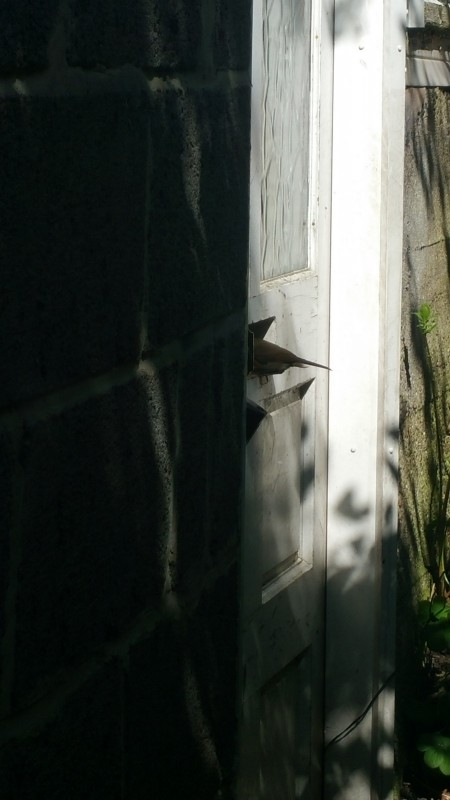 Yesterday I was keeping my eye on the nest and saw the robin flying out to feed ( it only leaves the nest once a day). I managed to photograph the eggs. The robin eggs are smooth with a white matte finish. Like many other bird eggs, they also have pale brown freckles.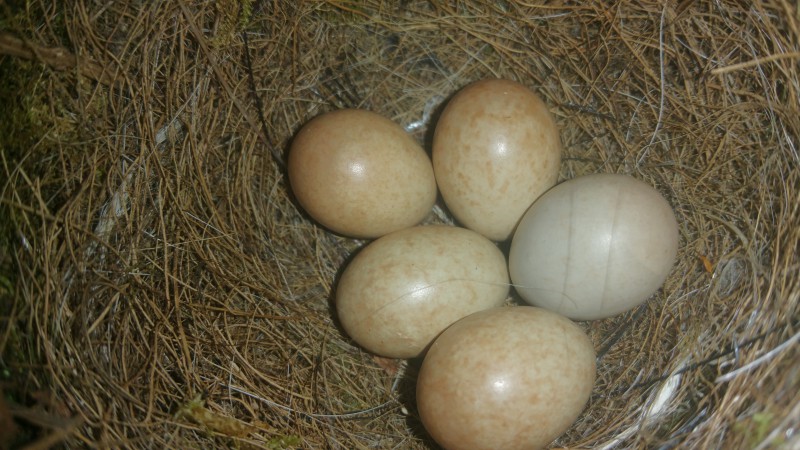 Robins sit on their eggs for 14 days.
I will be checking the nests regularly and will let you know when they hatch. Can't wait!
---------------------------------------------------------------------
EASTER SUNDAY! They have hatched! Cannot see if all 5 are there but will be checking on them. It takes about 14 days before they are truly fledged ( covered with feathers).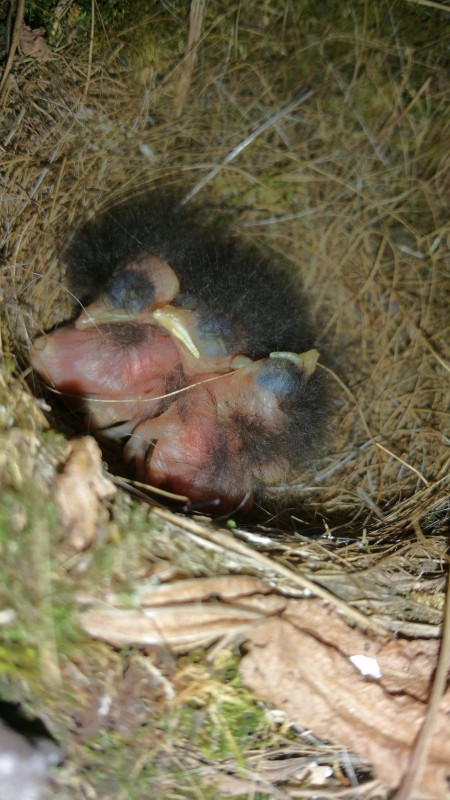 13 April The chicks are growing up but there is still one more egg to hatch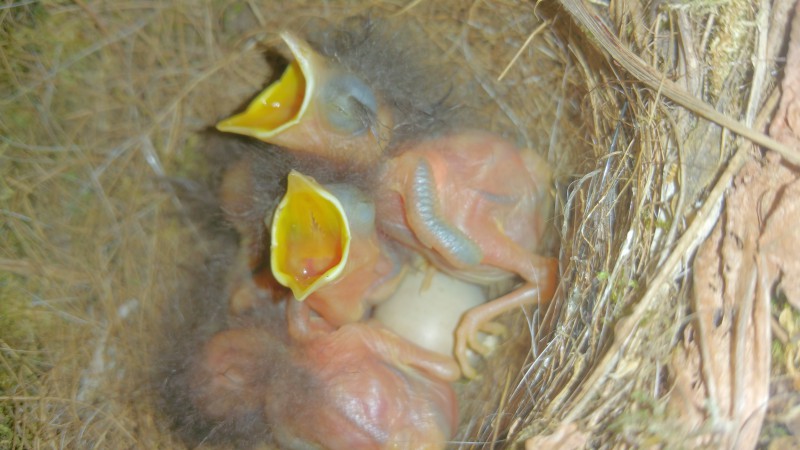 Daddy robin is supplying fresh worms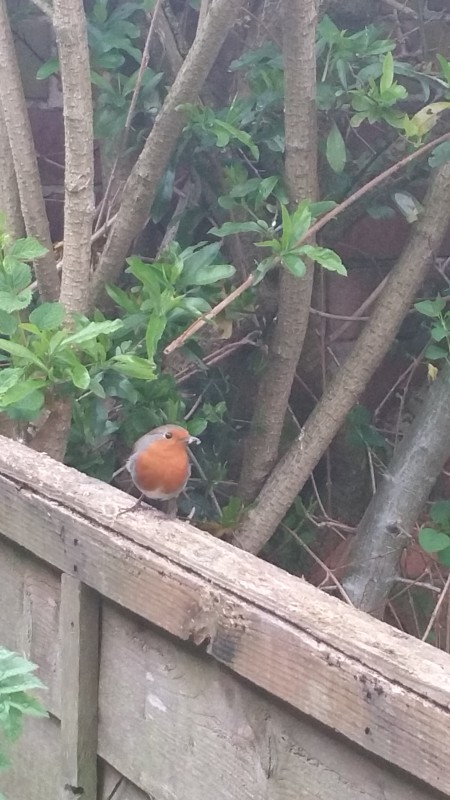 Day 5 after the chicks hatched.
They are much bigger now and you can clearly see the wings. Their eyes should be opening slightly now and by day 8 they should be fully open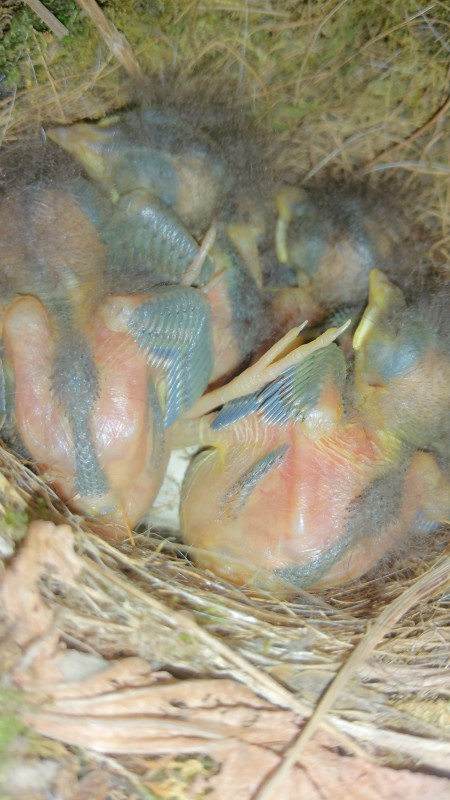 Day 6 Look at them today! The eyes are still closed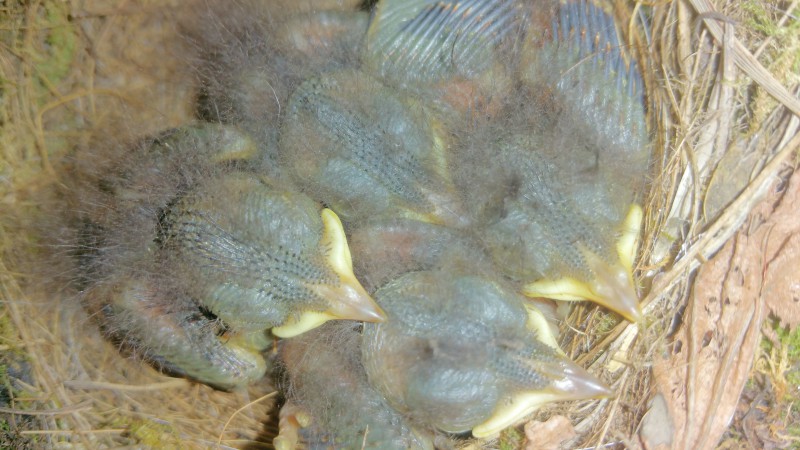 Day 9. What a change! The eyes are open now and bigger feathers are growing.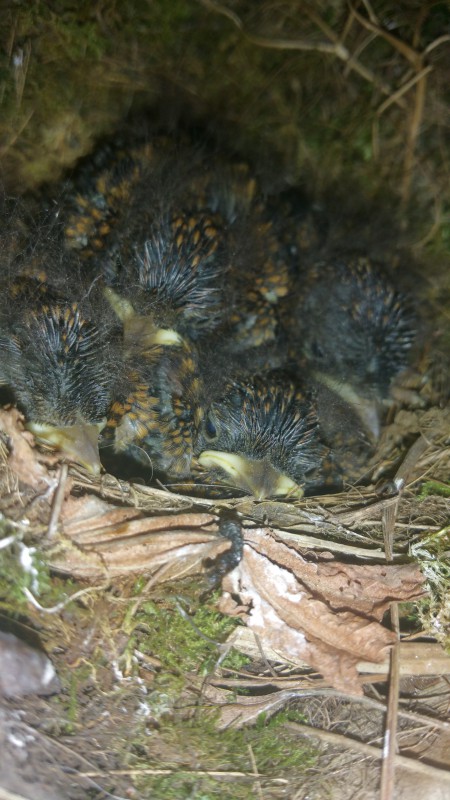 We are feeding the mum and dad of the little chicks. First they only picked food from the ground, then from the hand on the ground and now...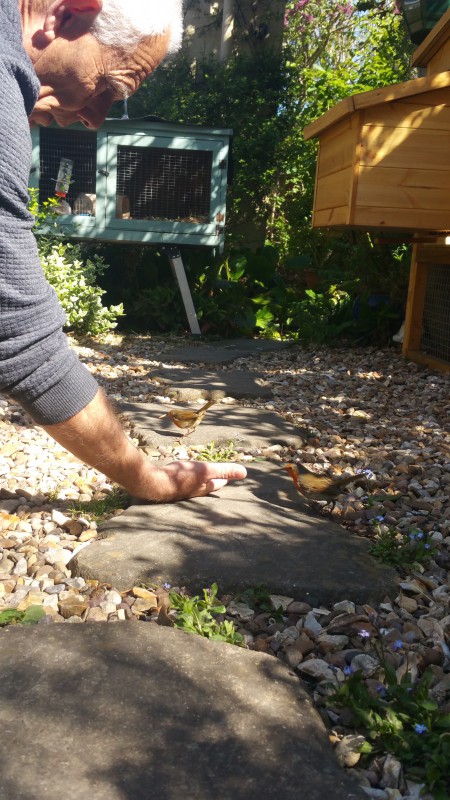 Our patience has payed off!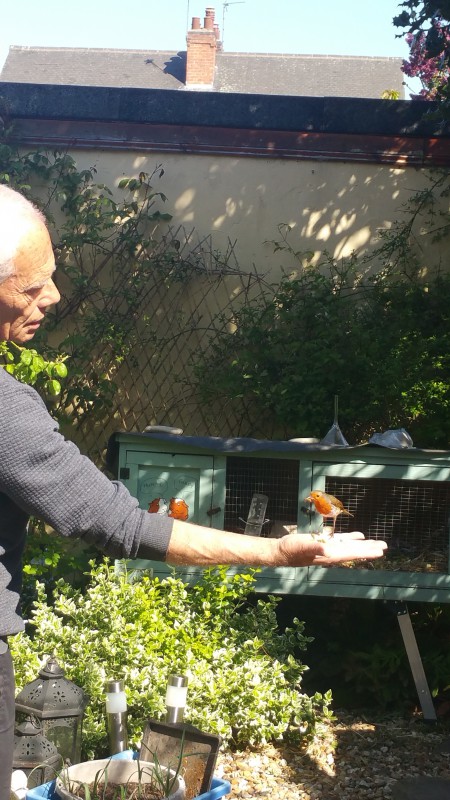 Day 12. Can you believe how quickly the chicks are growing?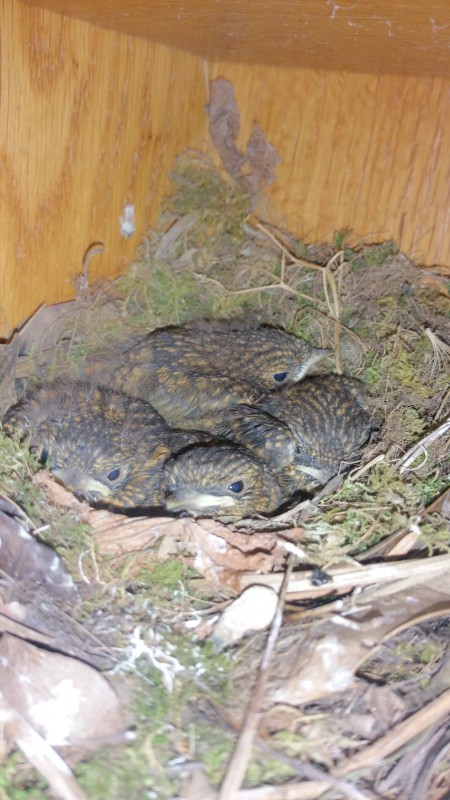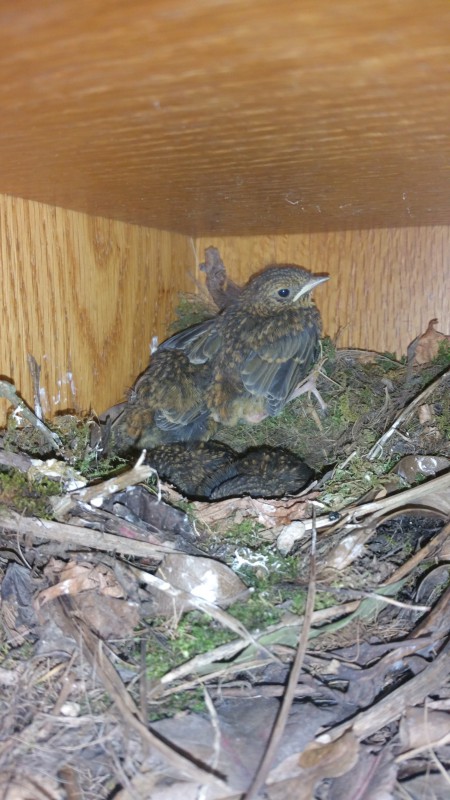 Sunday 26th April. Look what has happened...
The nest is empty. It takes baby robins exactly 14 days to leave the nest. The parents still feed them but the birds are all outside.
I have spotted one in the garden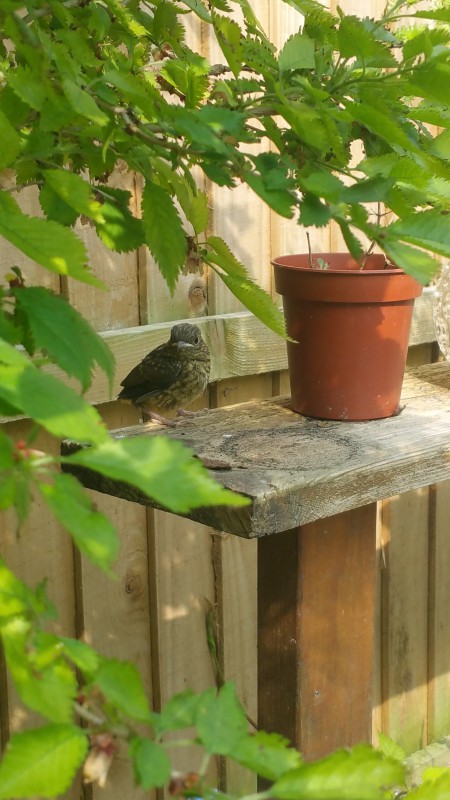 He can fly now but not very far. His tail feathers have not grown yet.
___________________________________________________________________
Happy and Healthy Easter to you all!

March
Love from Candy to you all.
She is healthy and eats well but I am sure she misses your cuddles.
I gave her a good brush today. She was not too impressed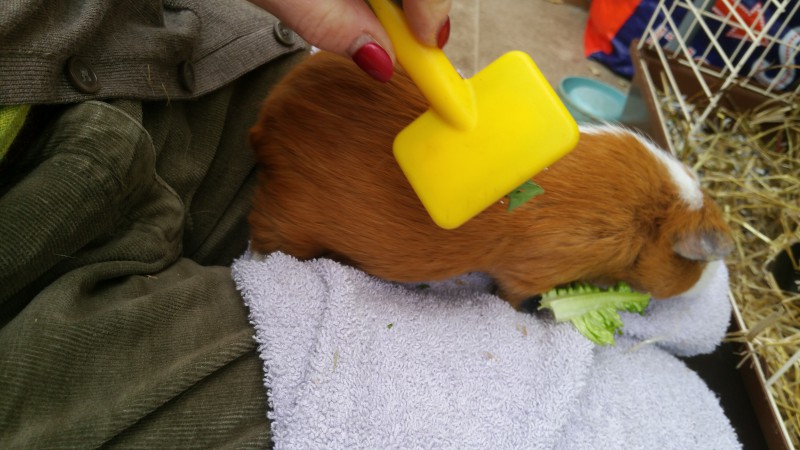 If you have any pets like guinea pigs, hamsters or rabbits make sure you feed them some fresh greens ( dandelions are the best and the cheapest!) and give them some exercise every day.
I do not mean this kind of exercise :)
But creating an obstacles course could be an excellent idea.
Other ideas https://peteducate.com/how-to-exercise-a-guinea-pig/
Last Sunday I sowed some radish seeds in a pot. Yesterday I noticed the first shoots poking out of the soil.
You can also sow some seeds in pots. Radishes, cress, lettuces or peas do not need long time to germinate. Have a go! In 5 weeks I should be able to have some delicious radish canapes.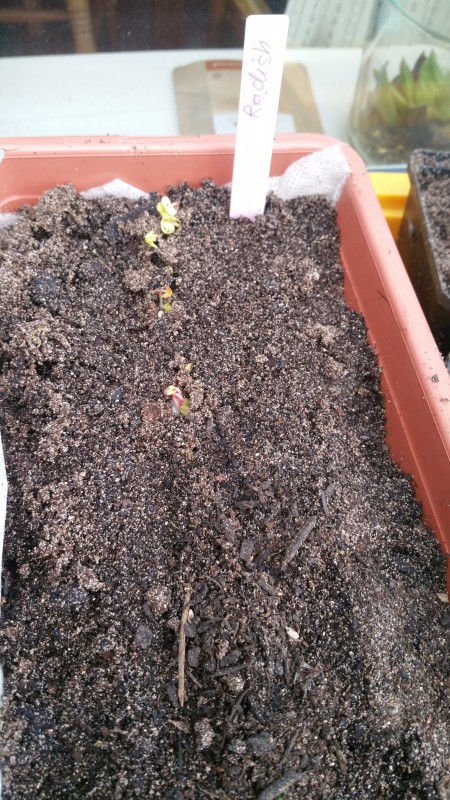 Day 6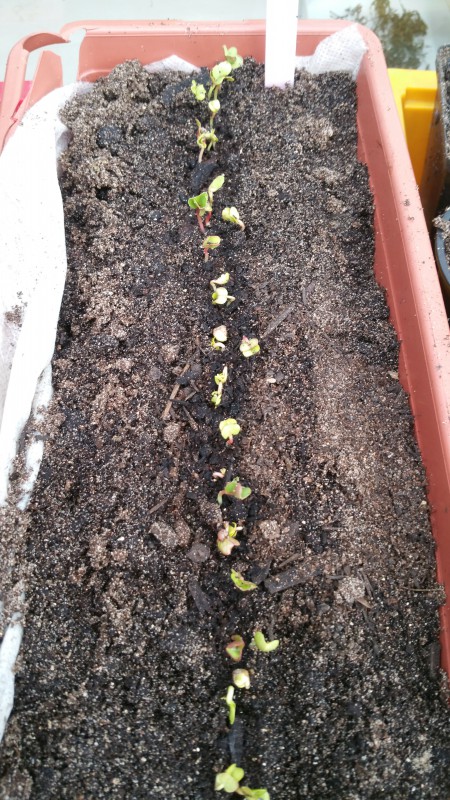 Day 7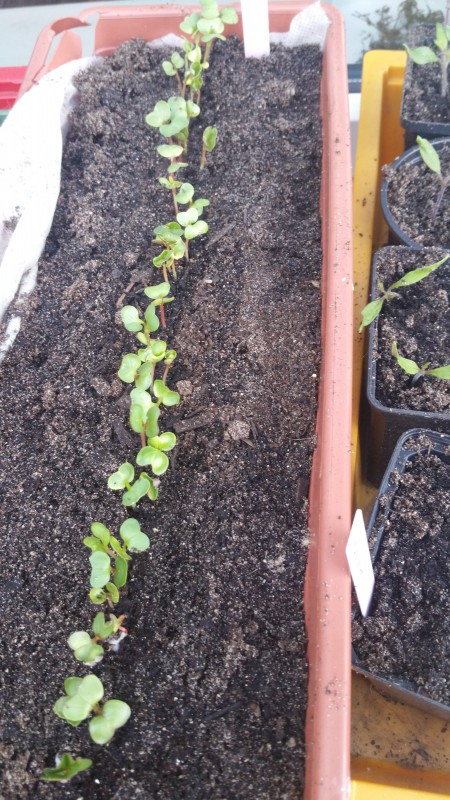 Day 9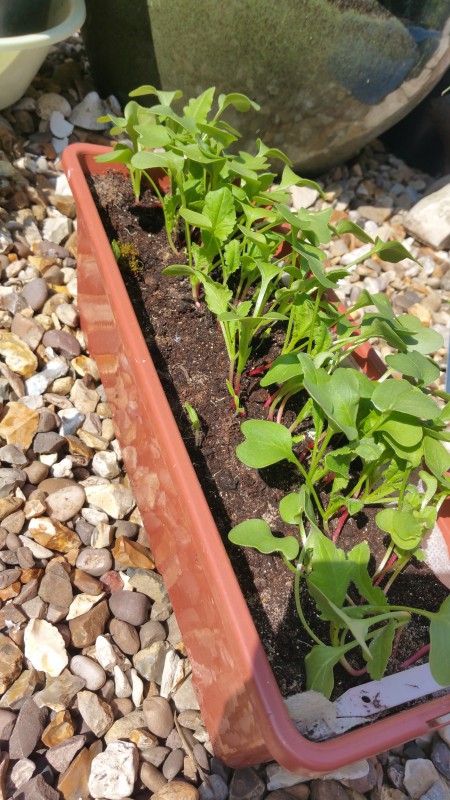 day 15
_____________________________________________________________________
SPRING 2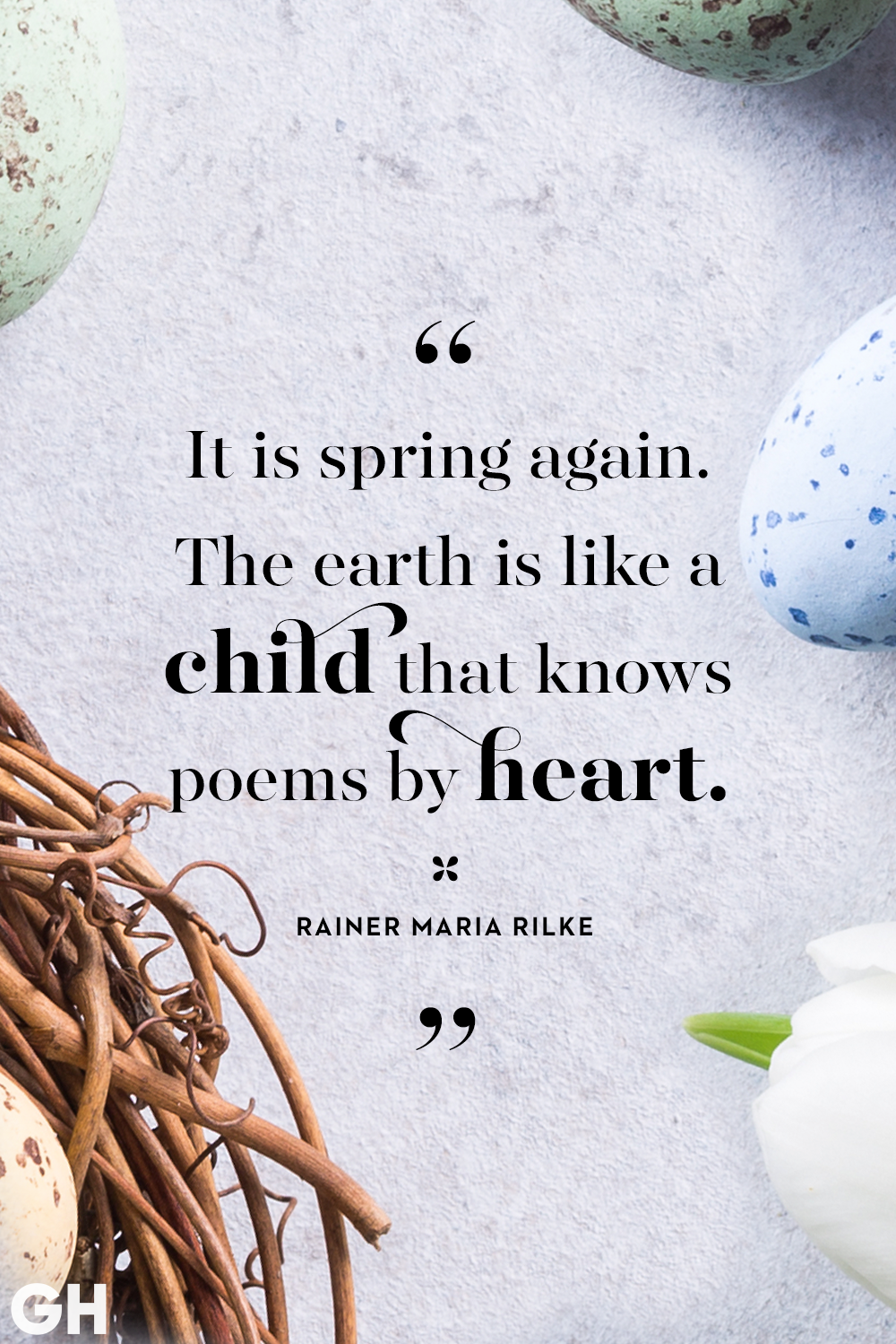 Reception
The story of Jack and the Bean Stalk
Planting beans for the enormous bean stalk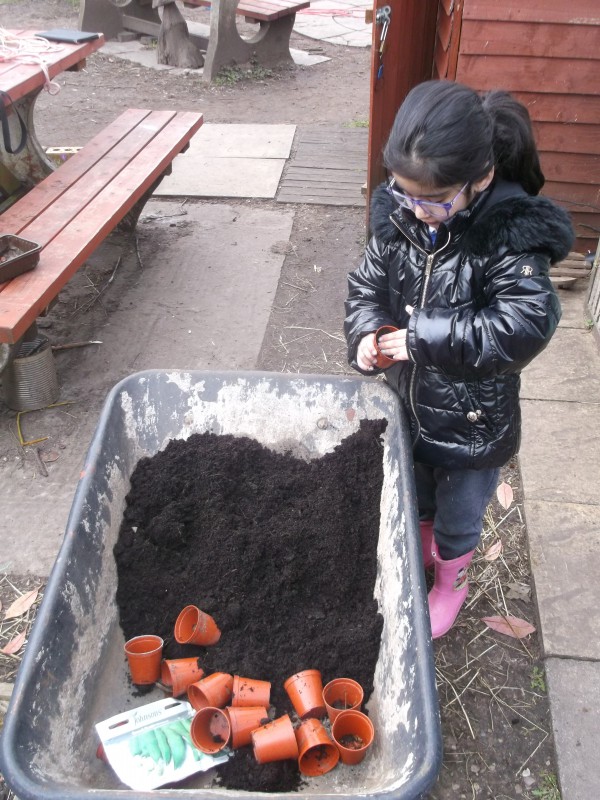 Learning to climb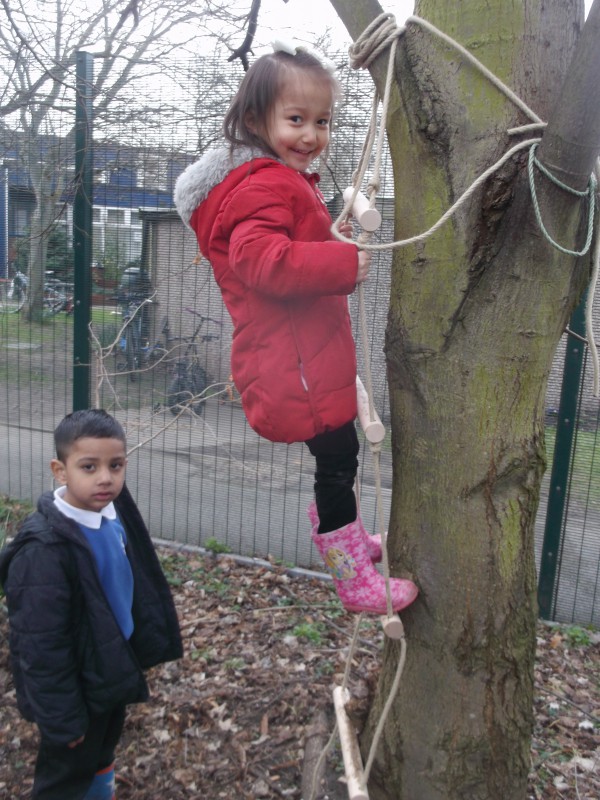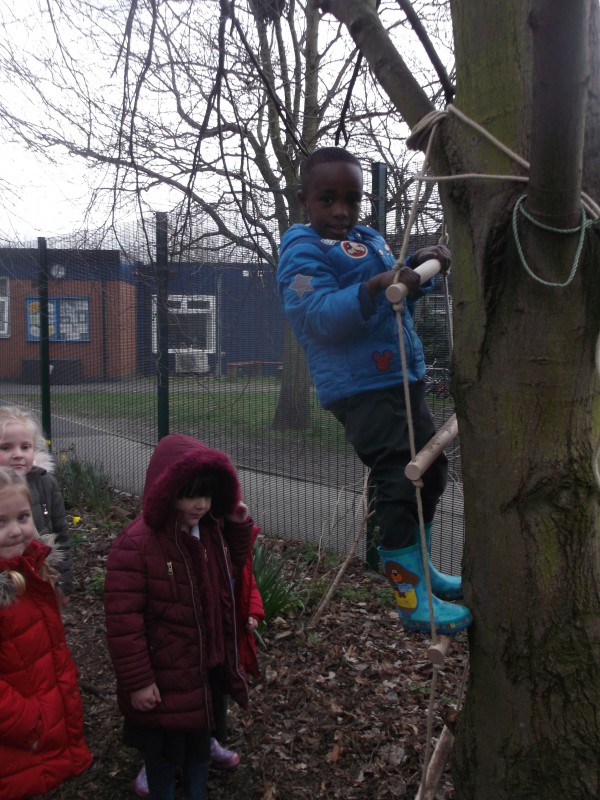 It is easier to climb when a friend lends you a hand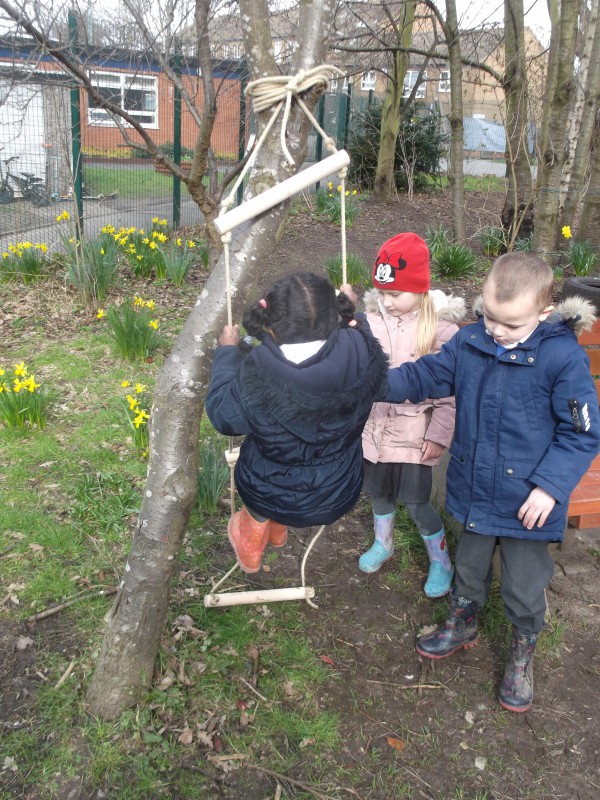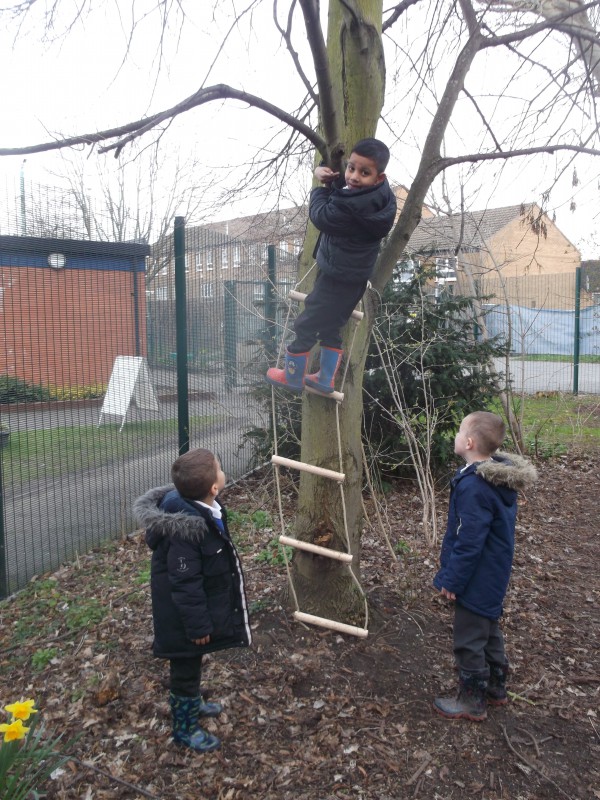 _____________________________________________________________________
Spring 1
Snowdrops
by Mary Vivian
I like to think
That, long ago,
There fell to earth
Some flakes of snow
Which loved this cold
Grey world of ours
So much, they stayed
As snowdrop flowers.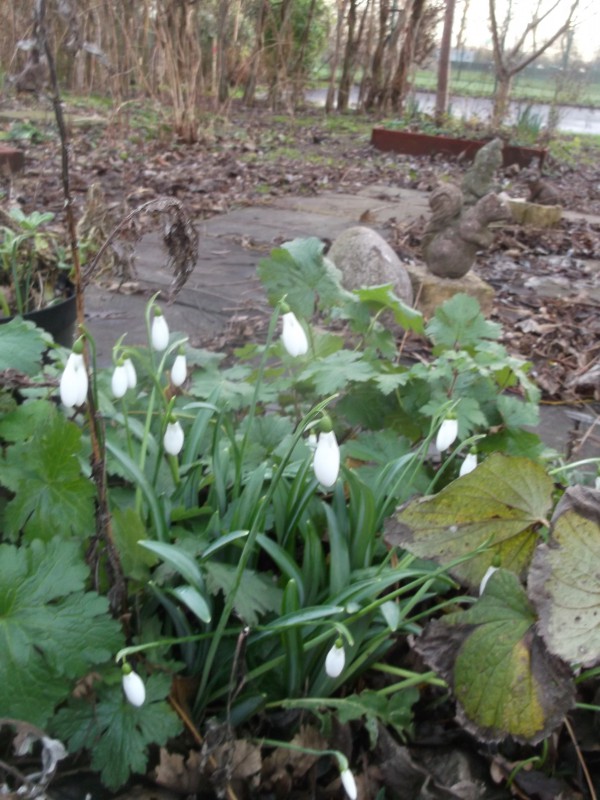 ----------------------------------------------------------------------------
While making the fire last week we made charcoal. Today we used the charcoal to draw pictures.
We used some expressionist painters as inspiration. We tried to make our pictures dark and sad.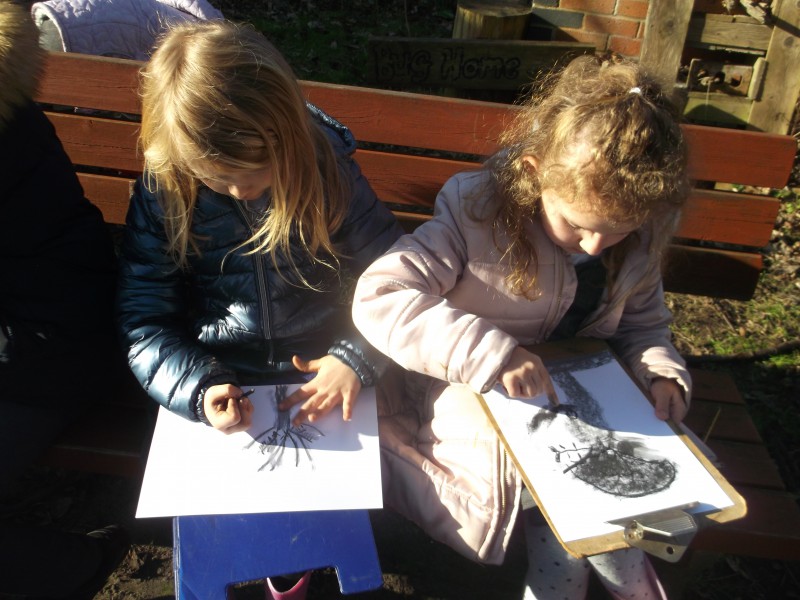 Year 3 studied some winter flowers in our garden. They later made some observational paintings of the cherry blossom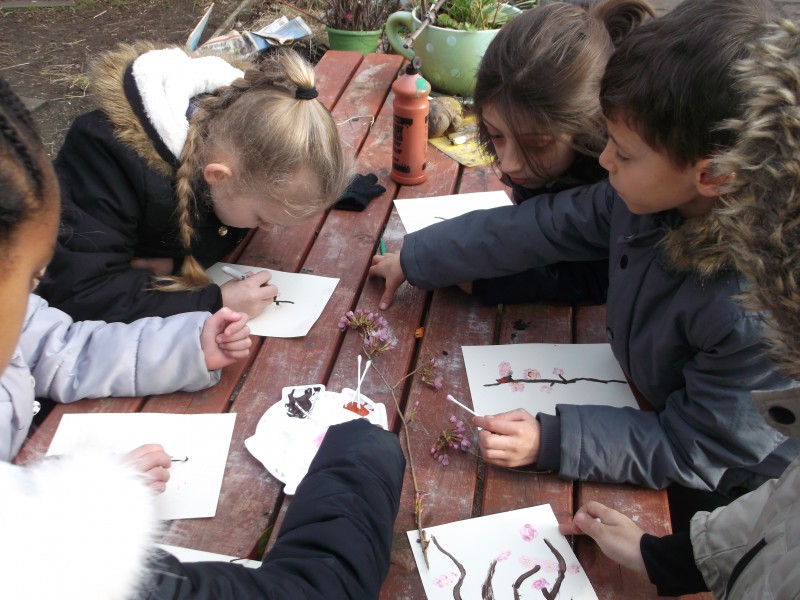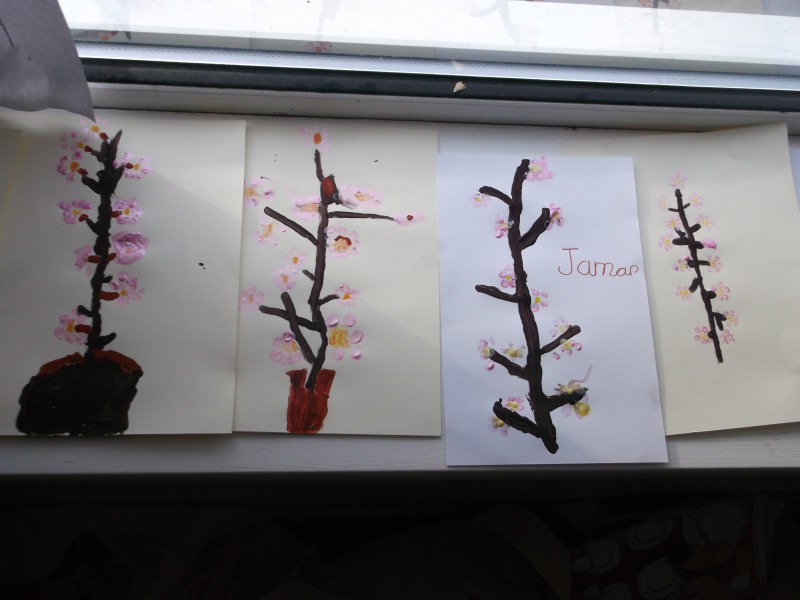 Reception class made some kites today and we tested them on the school playground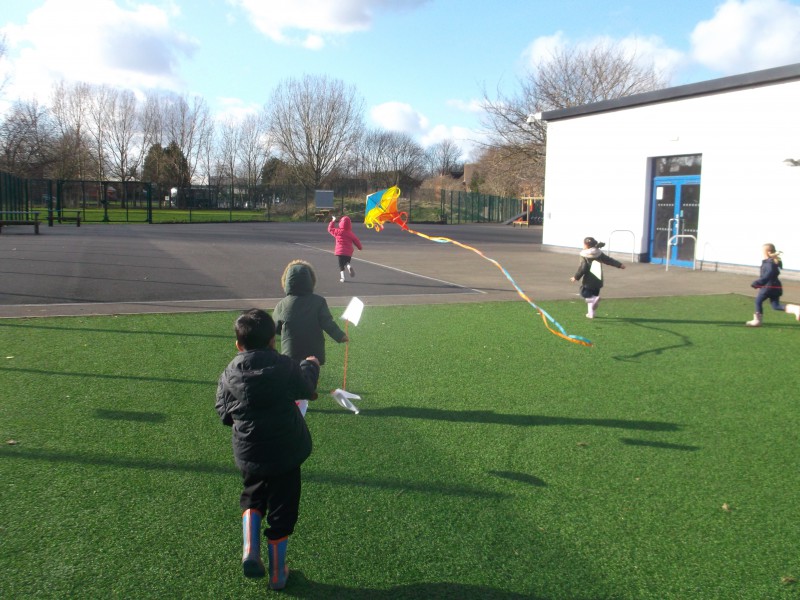 Year 1 Animals and their habitats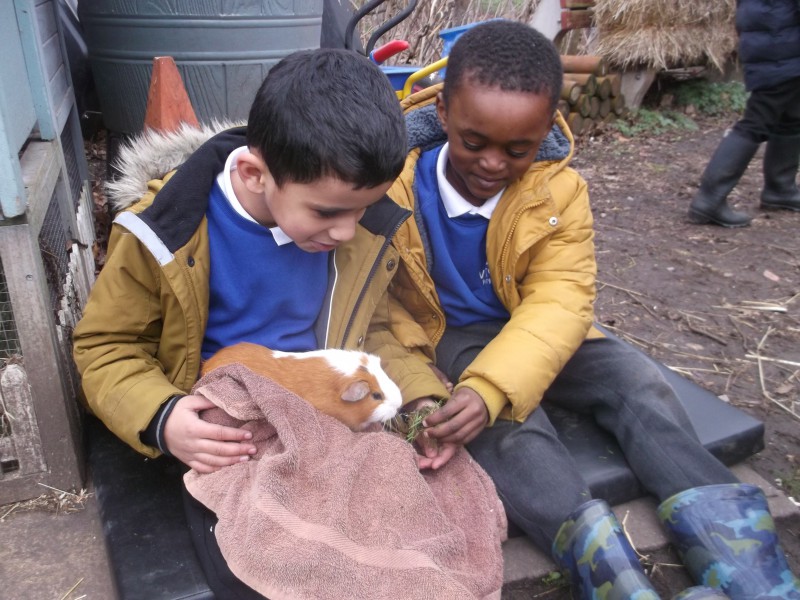 Looking for different animals in their natural habitat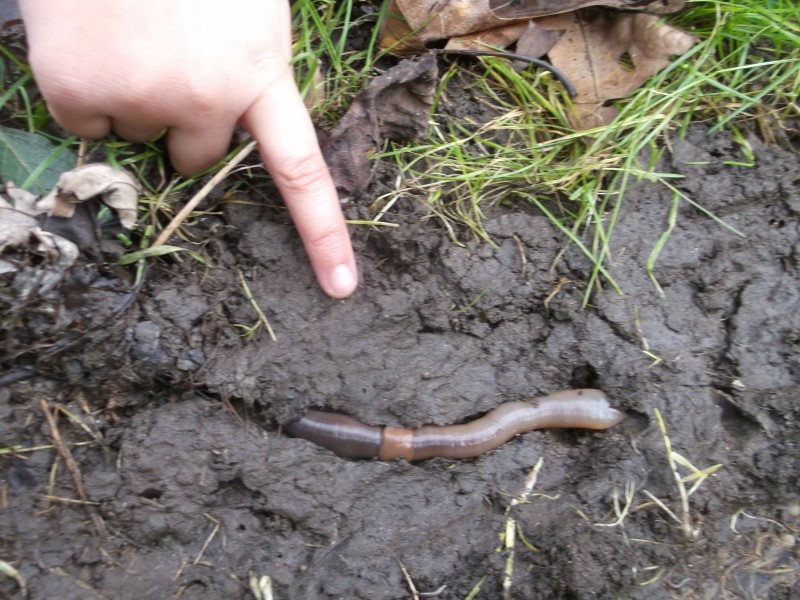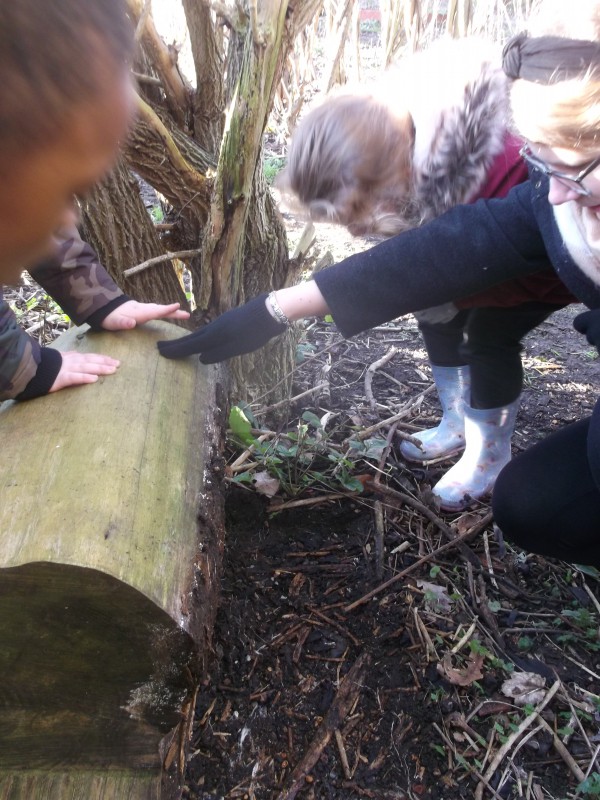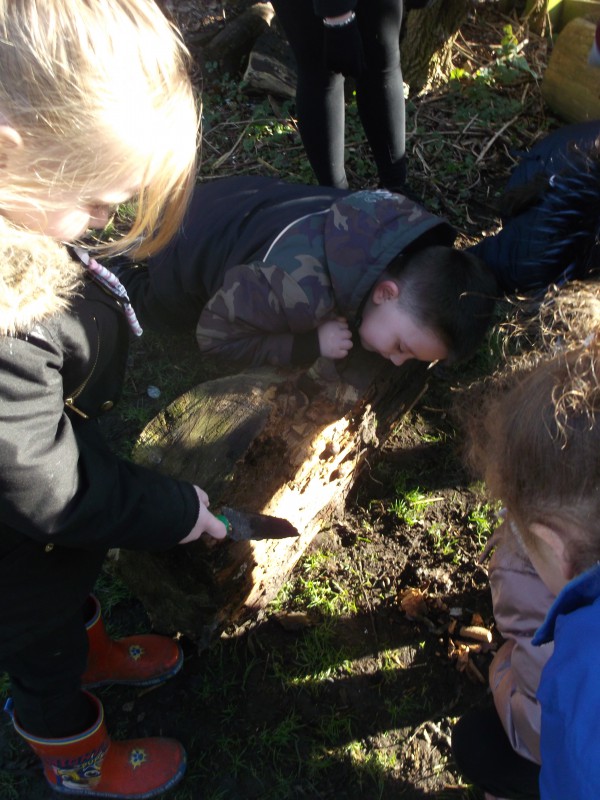 Sorting out different animals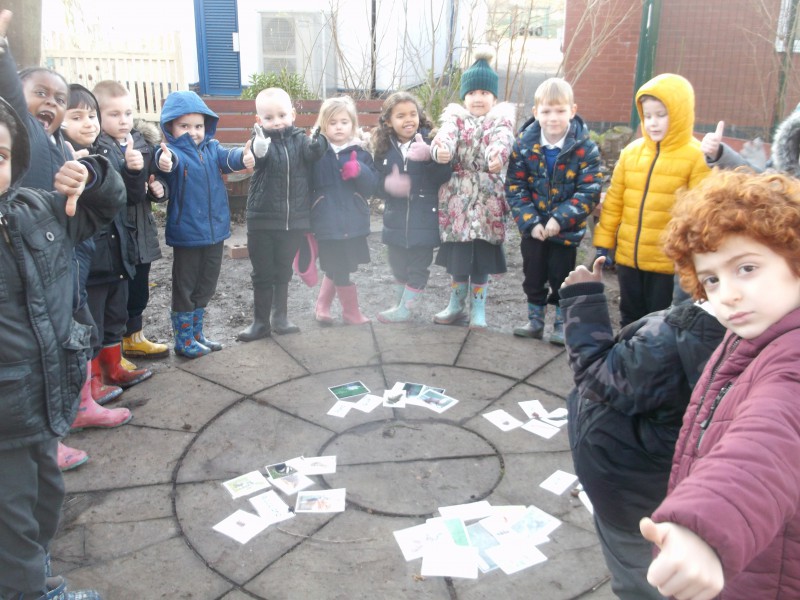 Making a woodland animal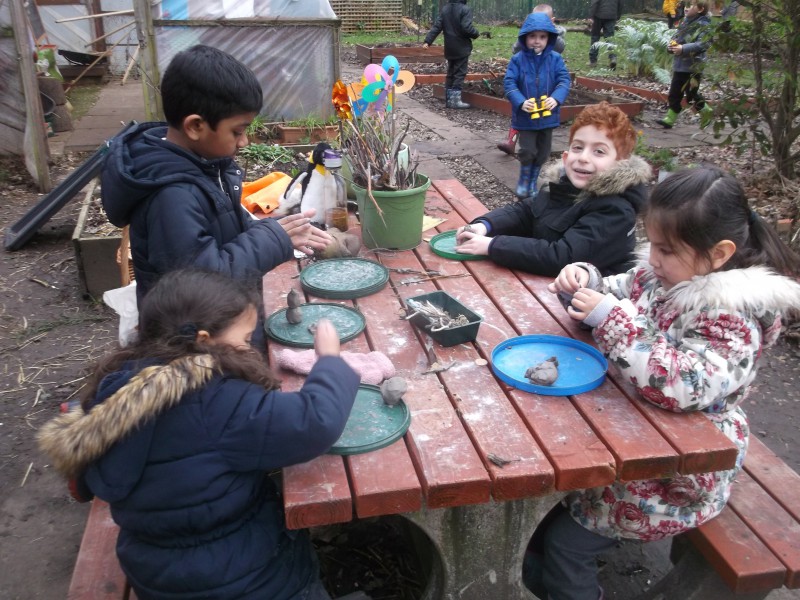 Candy our guinea pig is visiting Year 1 this week.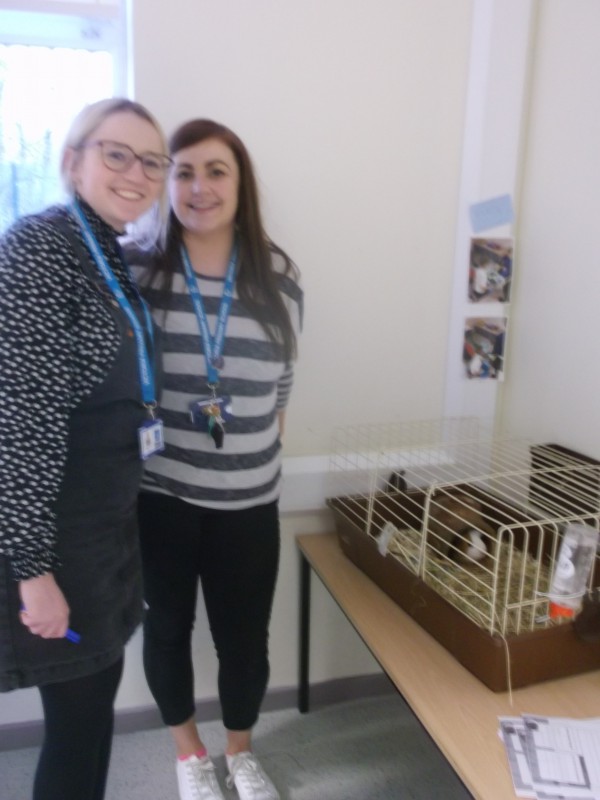 Year 3 Ancient Egypt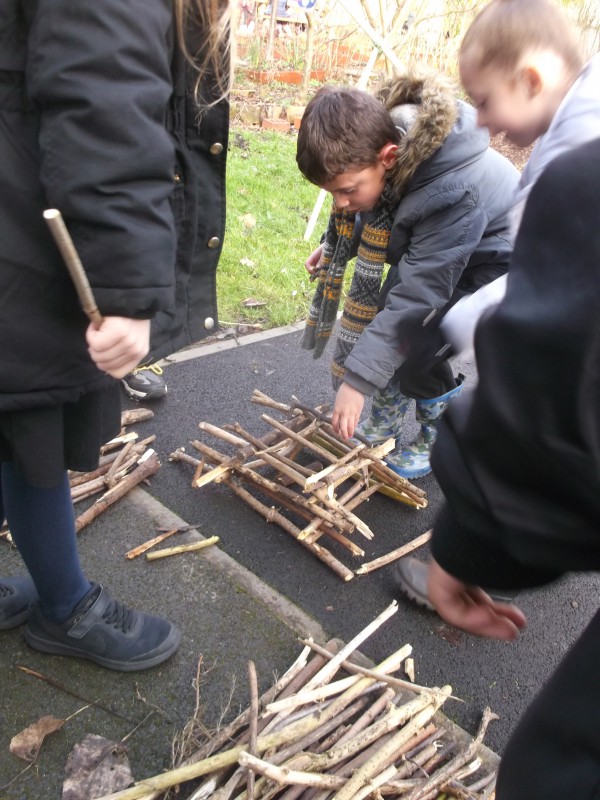 Making stick pyramids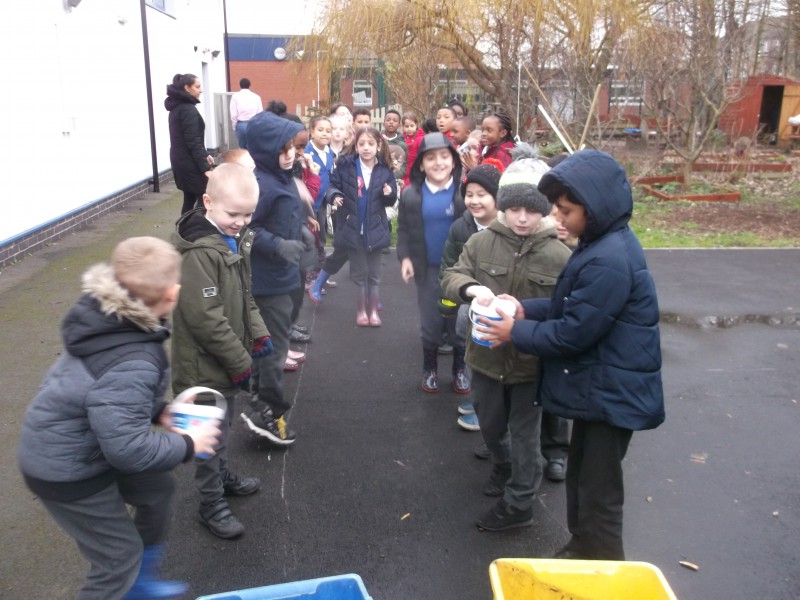 Transporting water by hand -fun but takes a lot of people and a lot of time. There must be a better way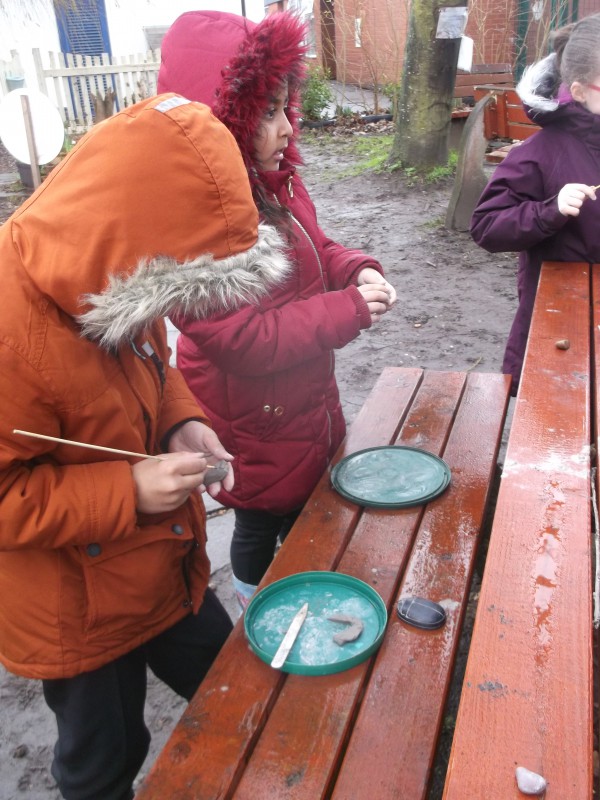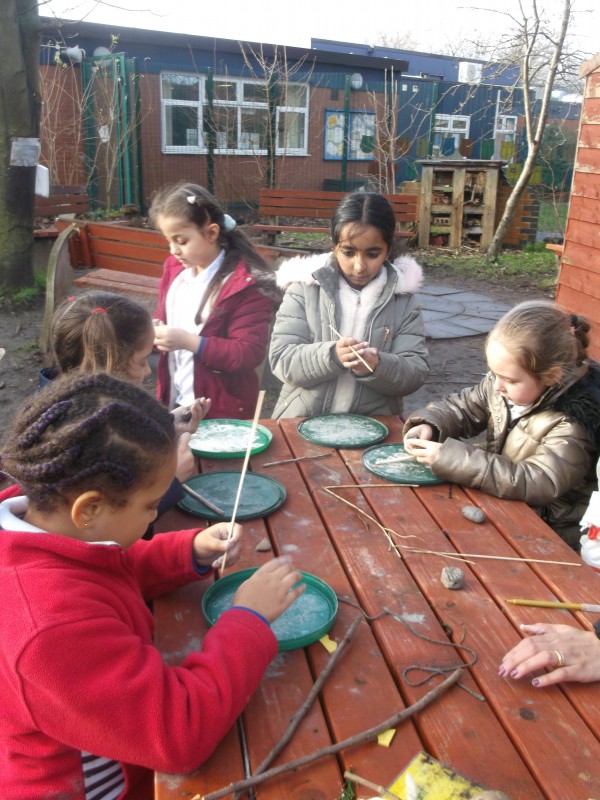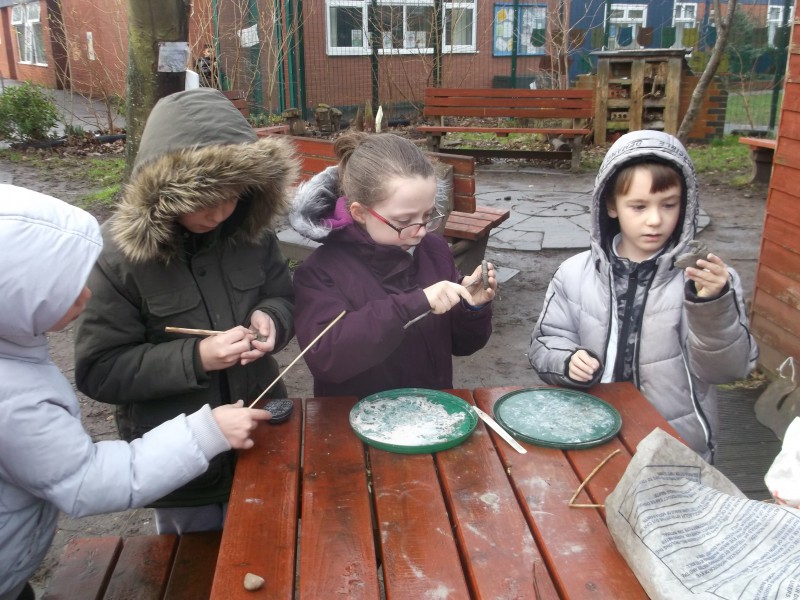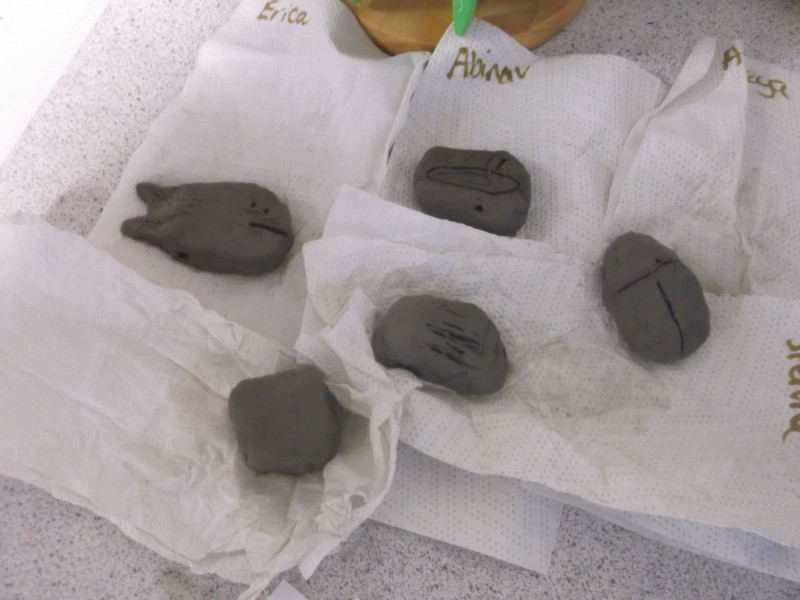 Everyone needs protection. An amulet might be the right thing!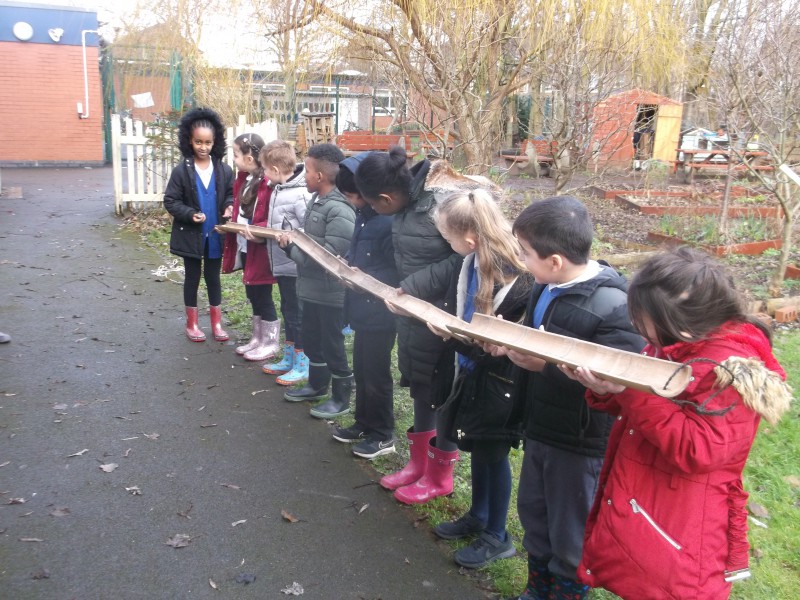 Working together to create enough slope for the ball to roll down. We will need this skill when we build a shaduf and the water channels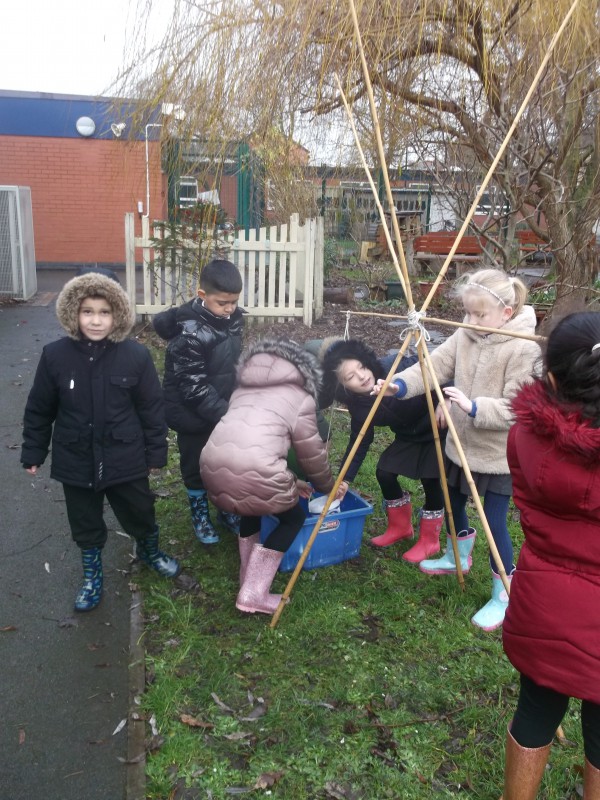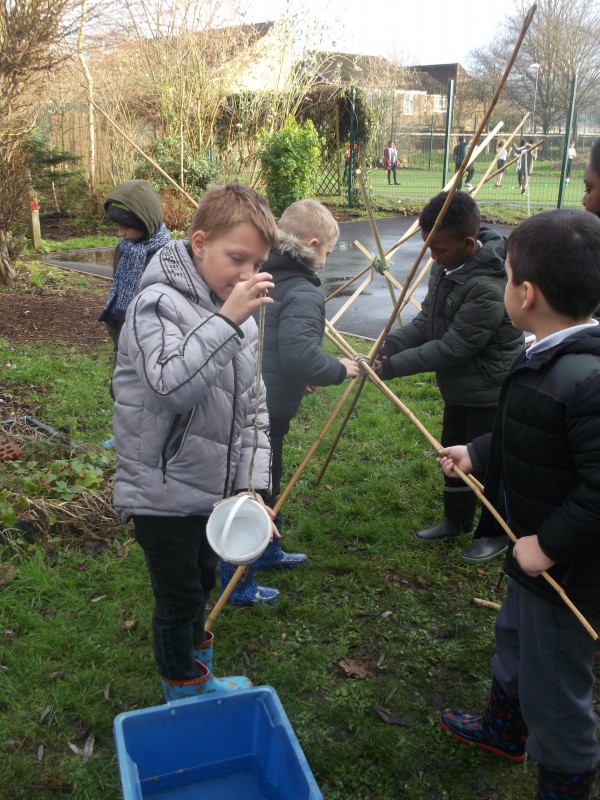 Constructing a shaduf to draw the water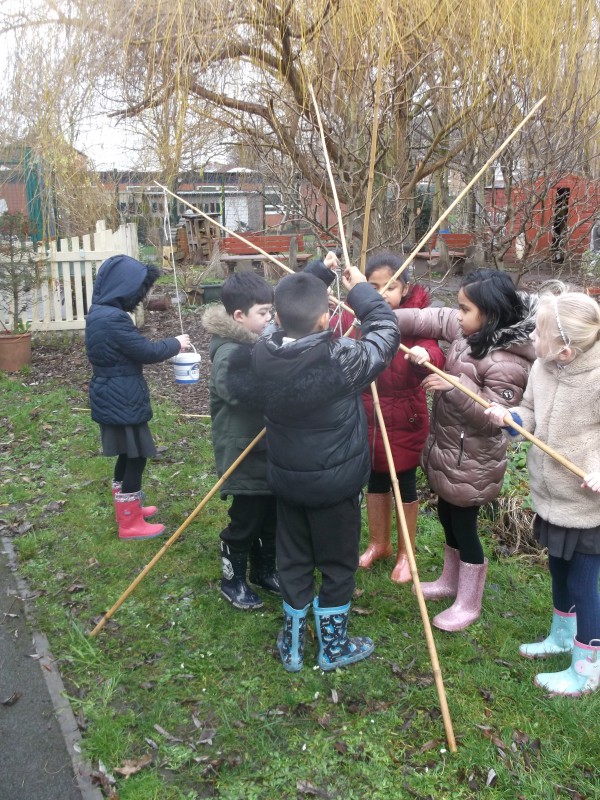 Now, channeling the water to the right field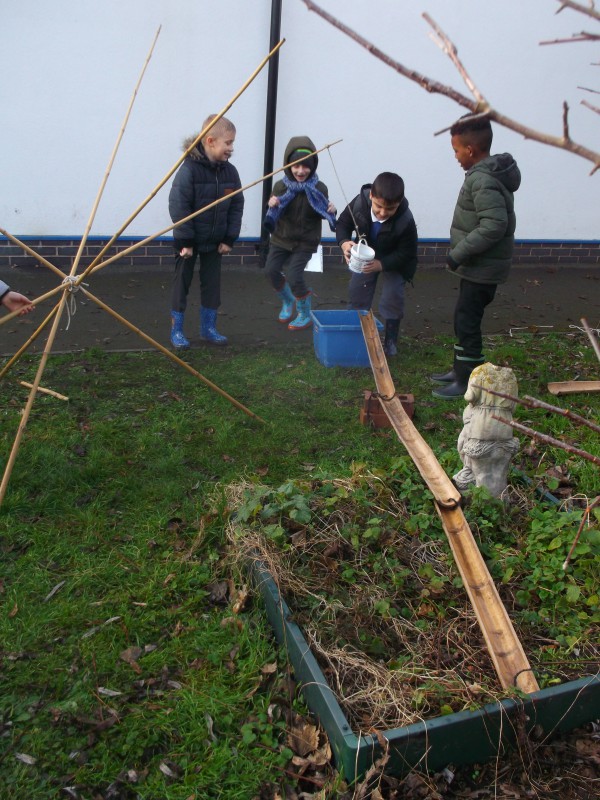 Year 2 Fire of London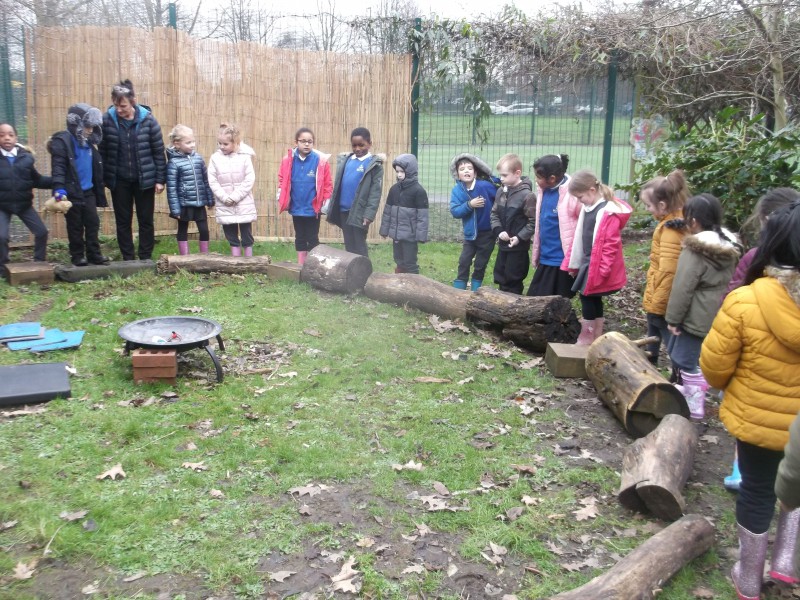 We know how to approach the fire circle safely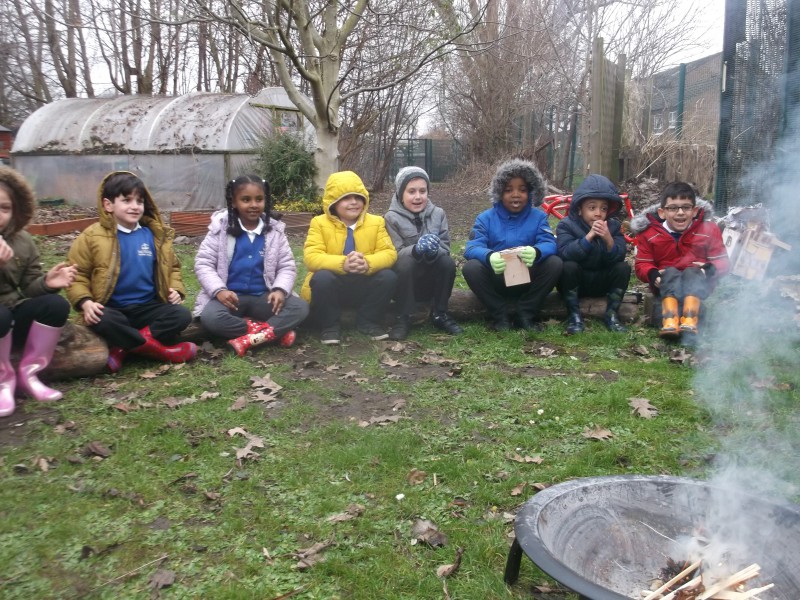 Time to do some cooking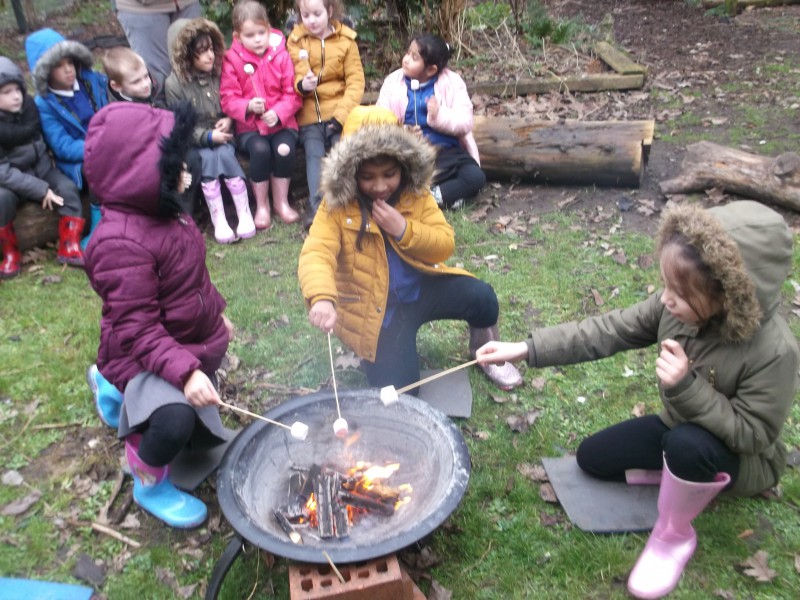 The perfect respect position for roasting a marshmallow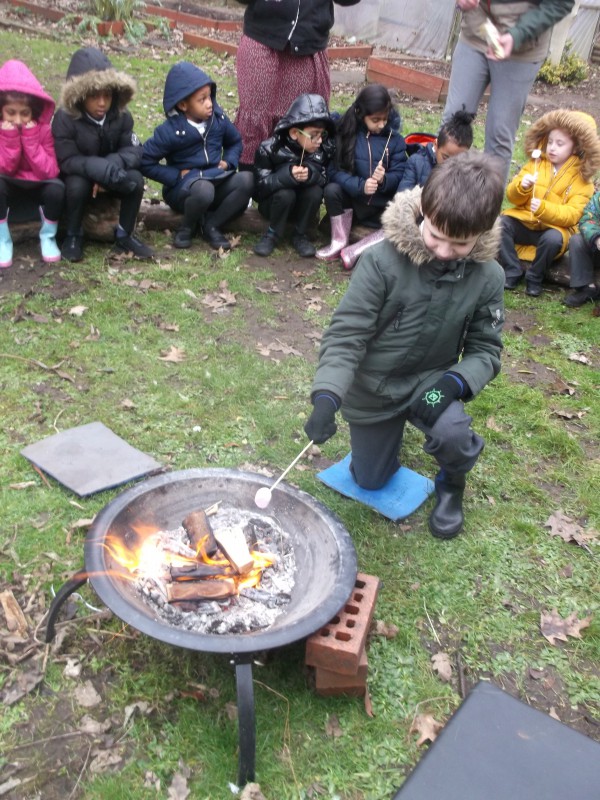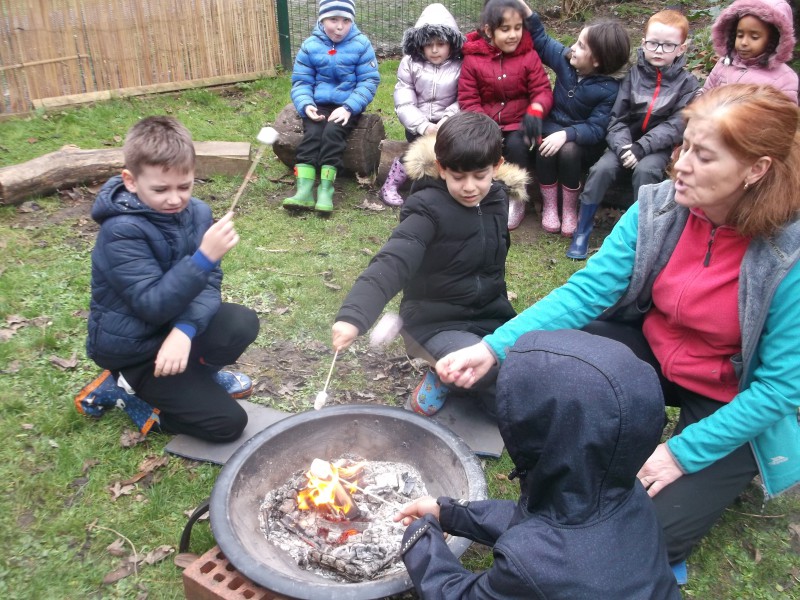 Time to burn the houses we had made earlier. It is hard to see them go in flames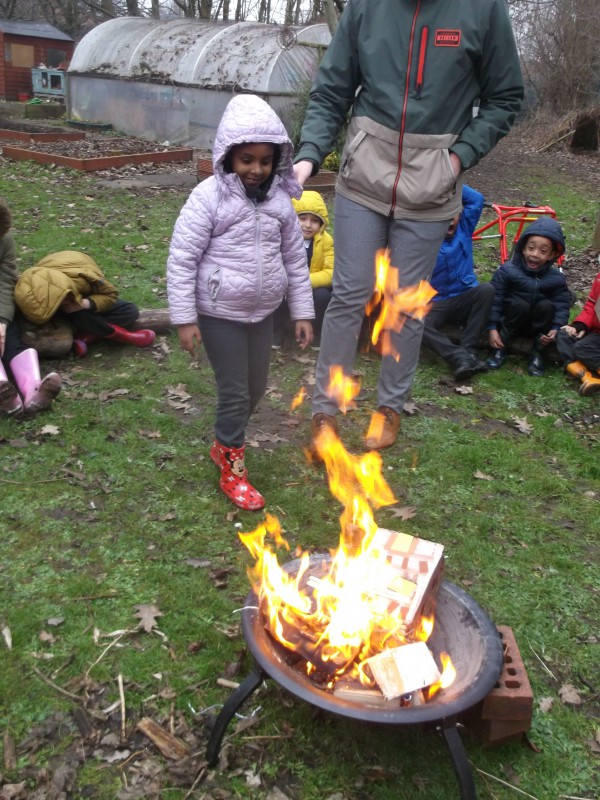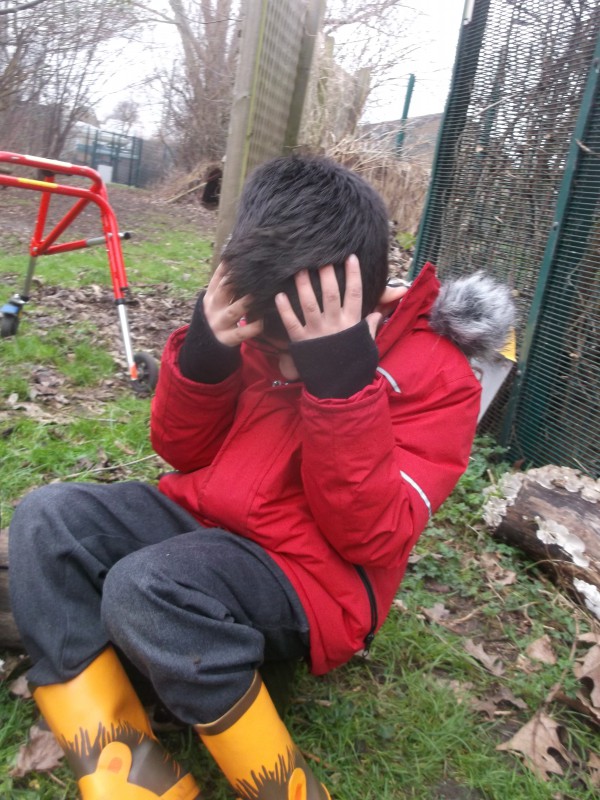 Not sure if we should burn this one it took him a long time to make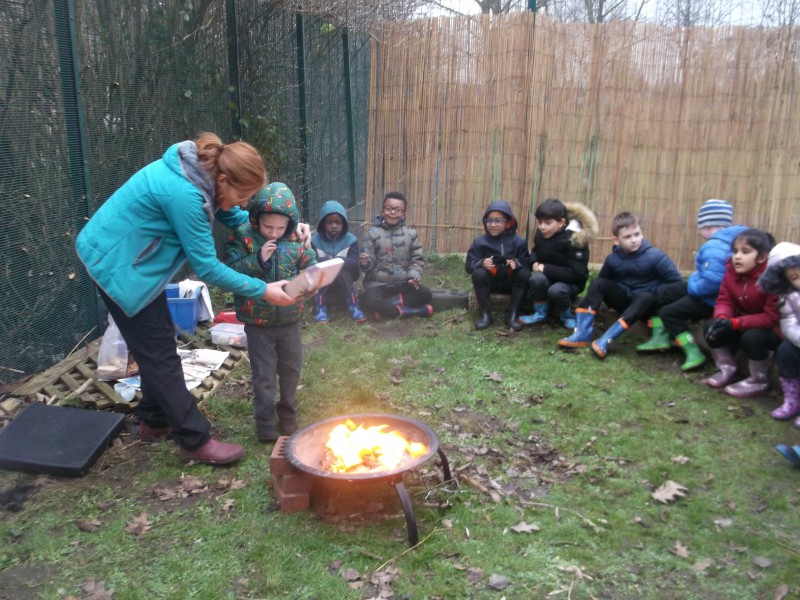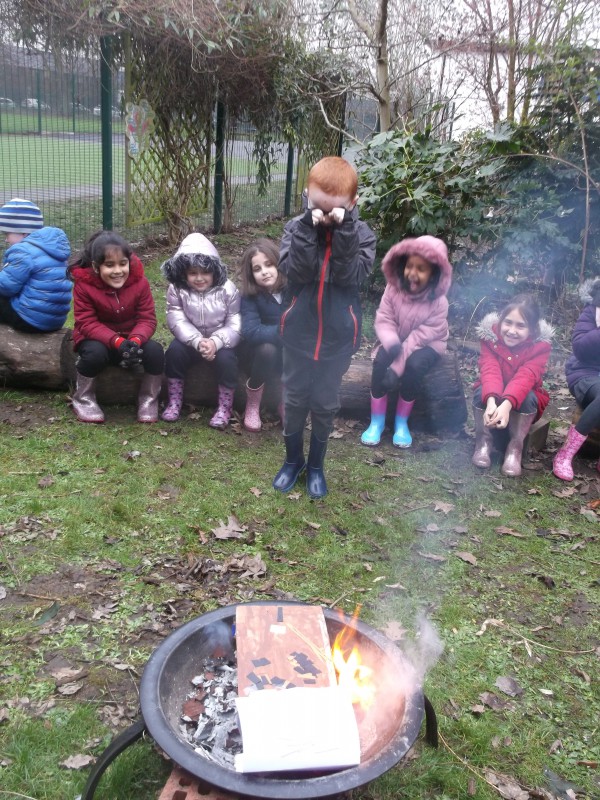 Reception Class
Making Gruffalo monsters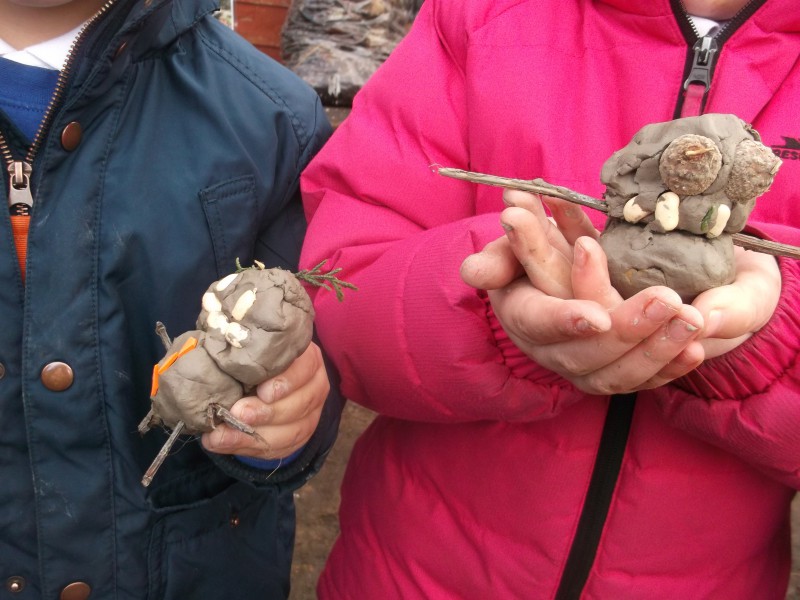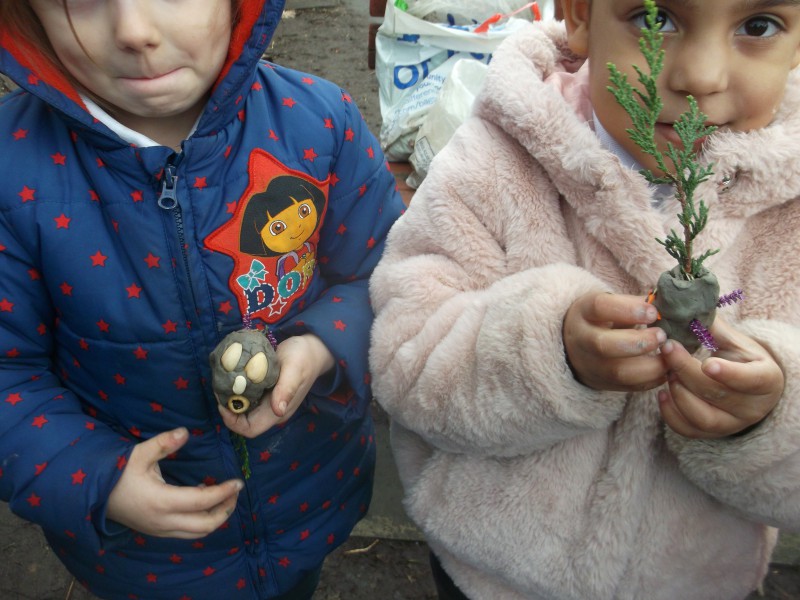 Having a closer look! What comes next in the story of Gruffalo?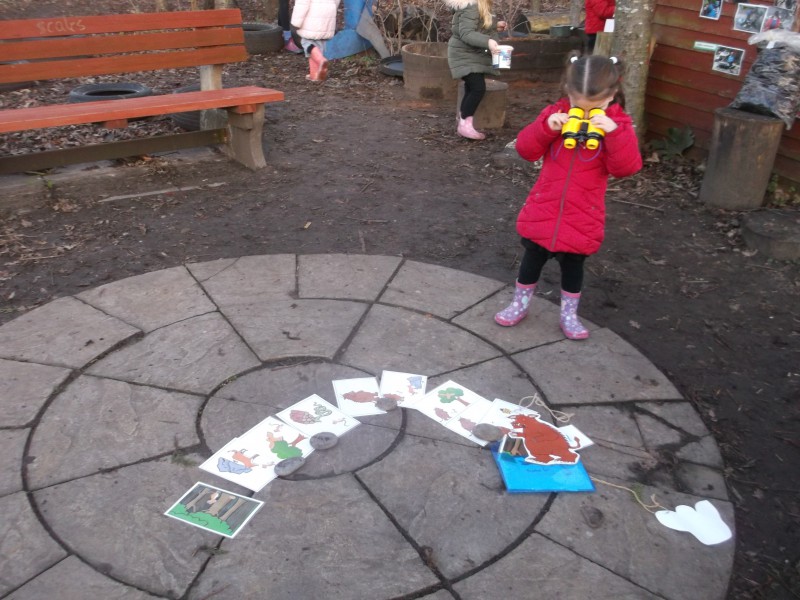 Gruffalo cafe - chefs preparing a range of exciting dishes: Roasted Fox, Owl Ice Cream, Scrambled Snake, Gruffalo Crumble with orange eyes and purple prickles on top.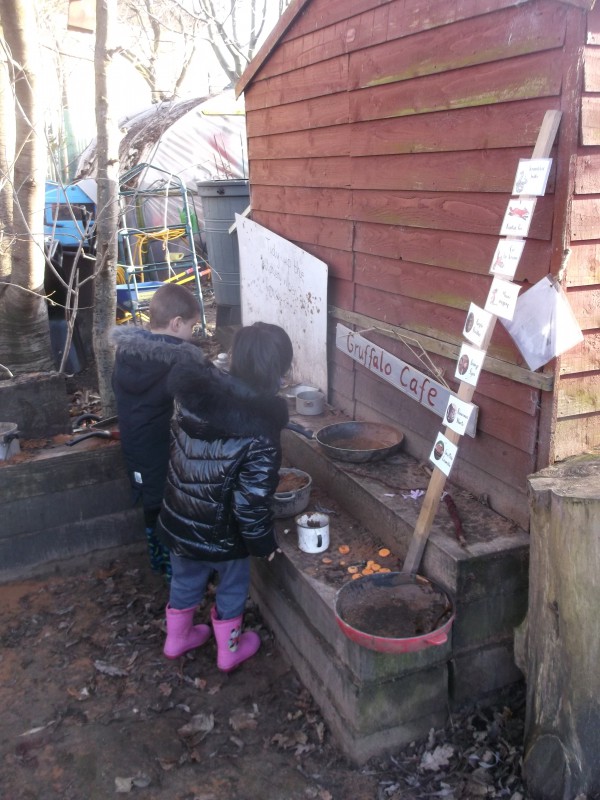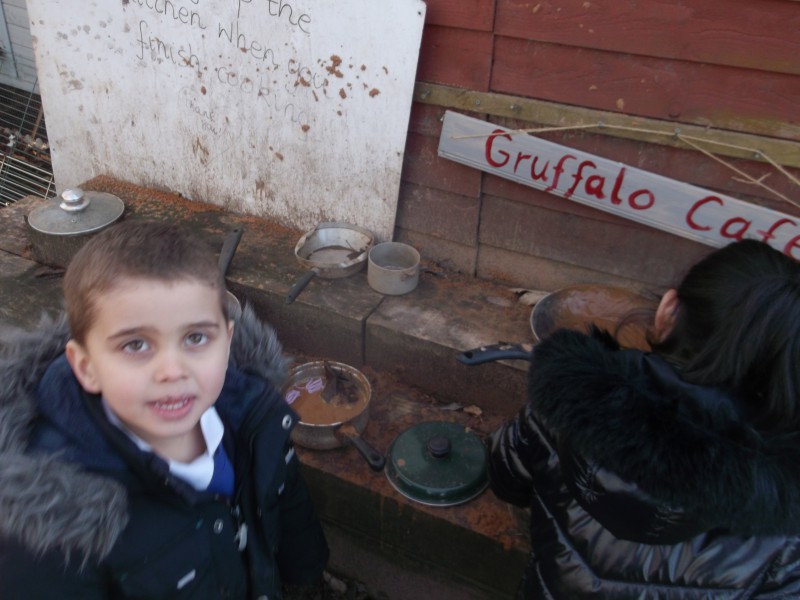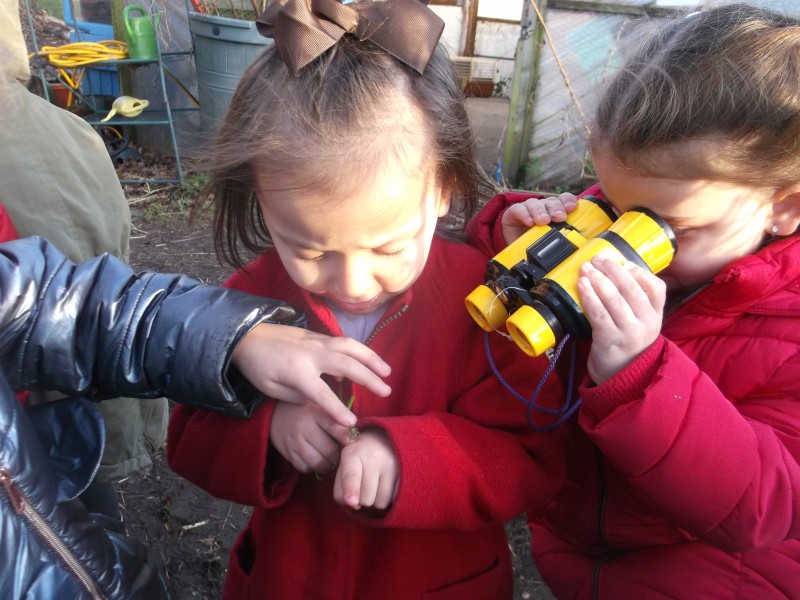 Candy loves when we stroke and feed her.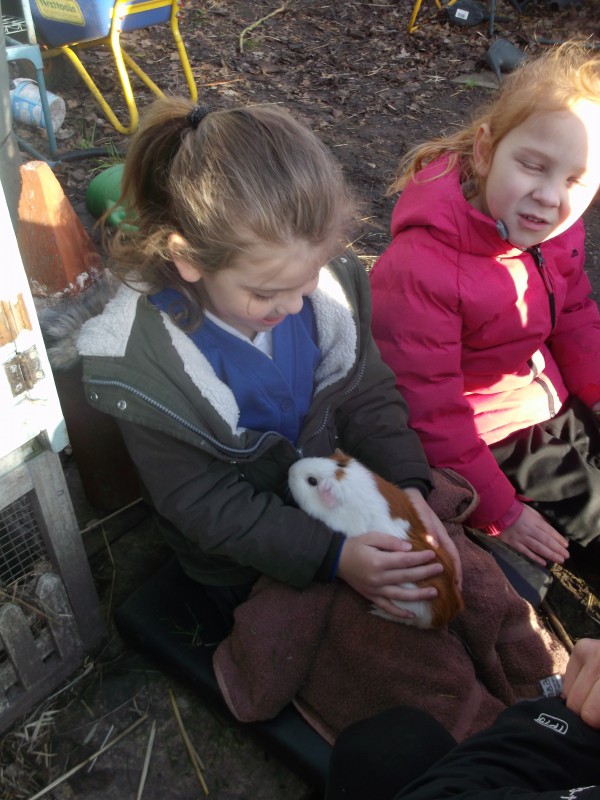 Year 3
Ancient Egypt. We worked together to make a pyramid out of sticks.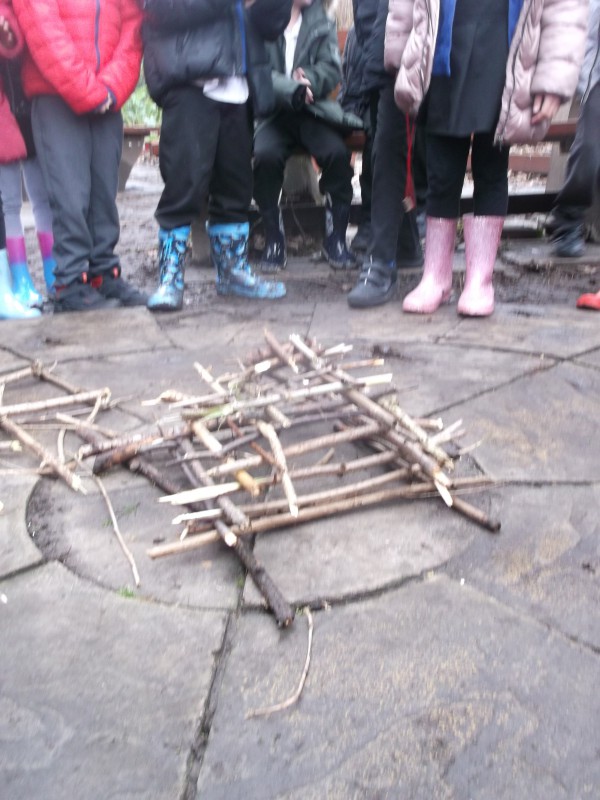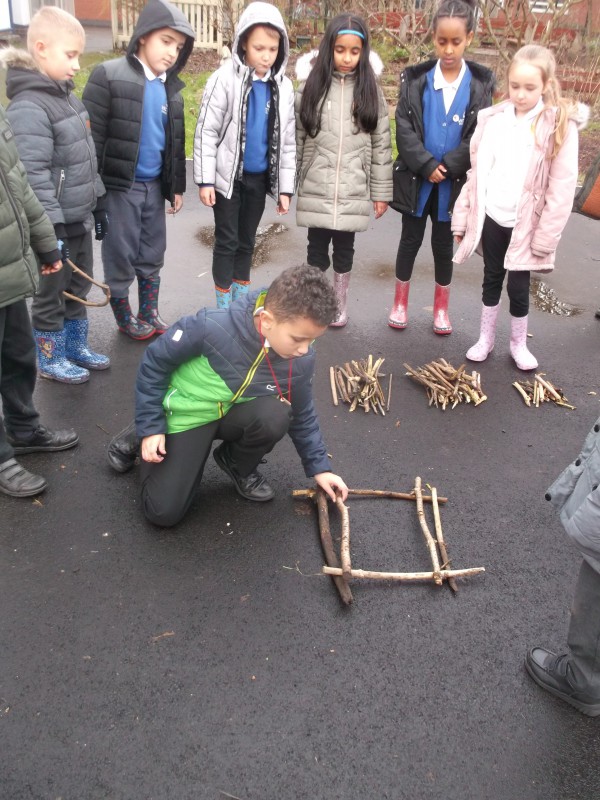 We collected and sorted out the sticks into different sizes. We had to estimate which was the best size for the level we were building- a real balancing act.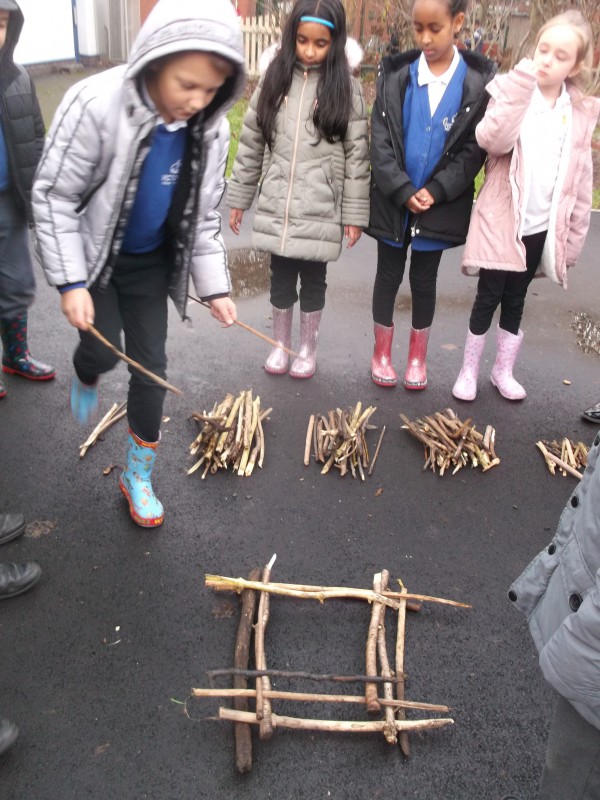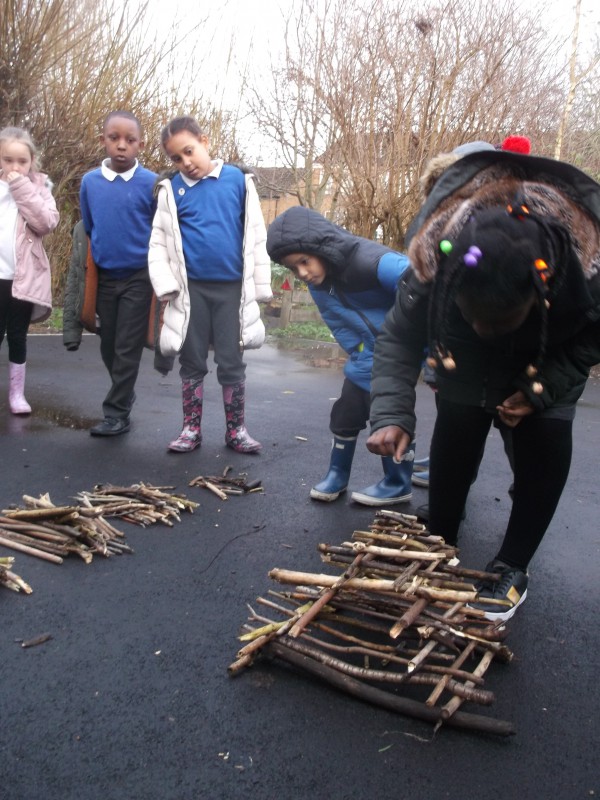 Autumn 2
Christmas preparations in Forest School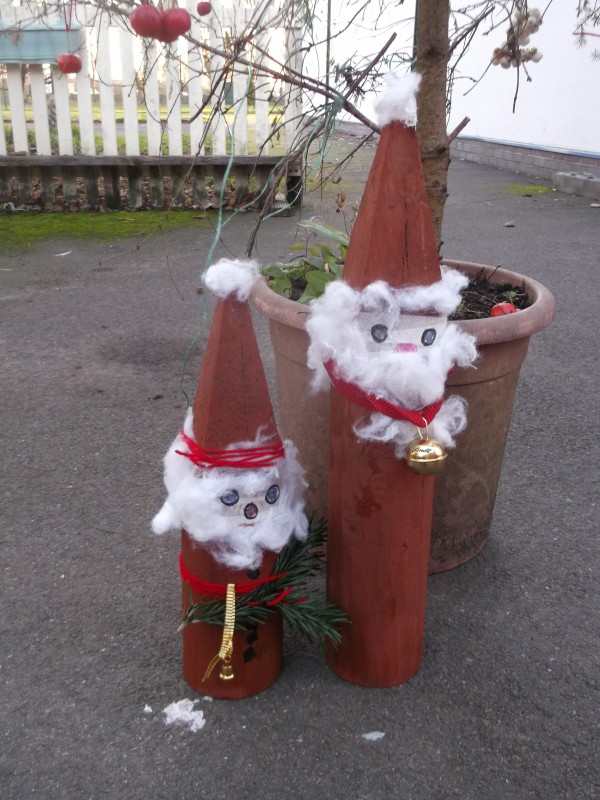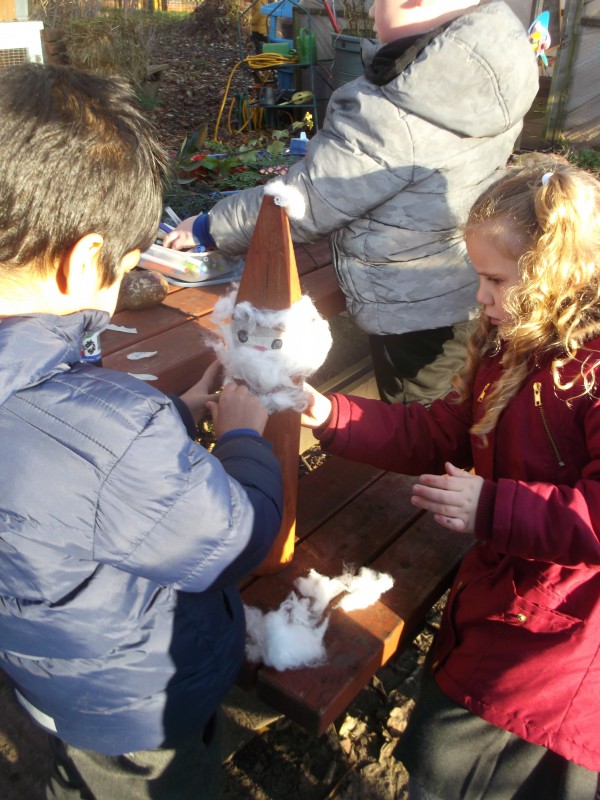 Making Christmas decorations using a range of berries and evergreen plants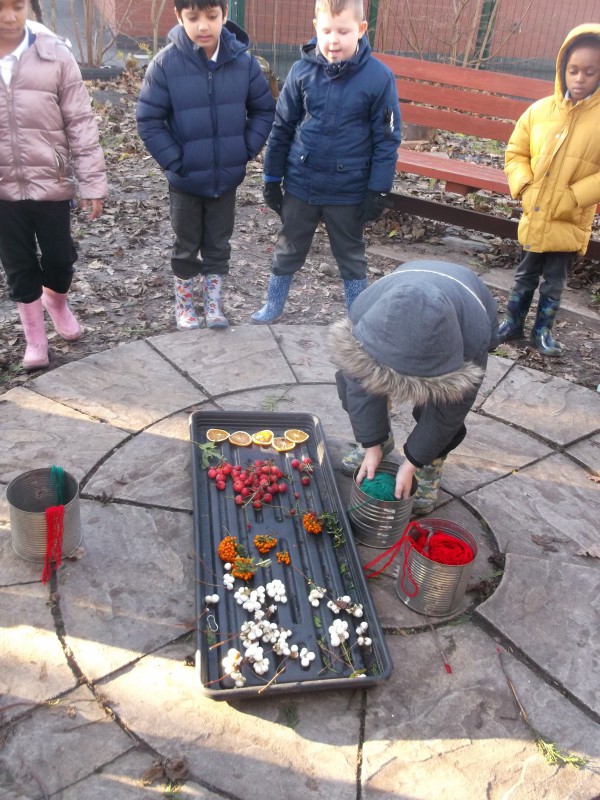 Year 2 are using tent pegs to make stands for their Christmas decorations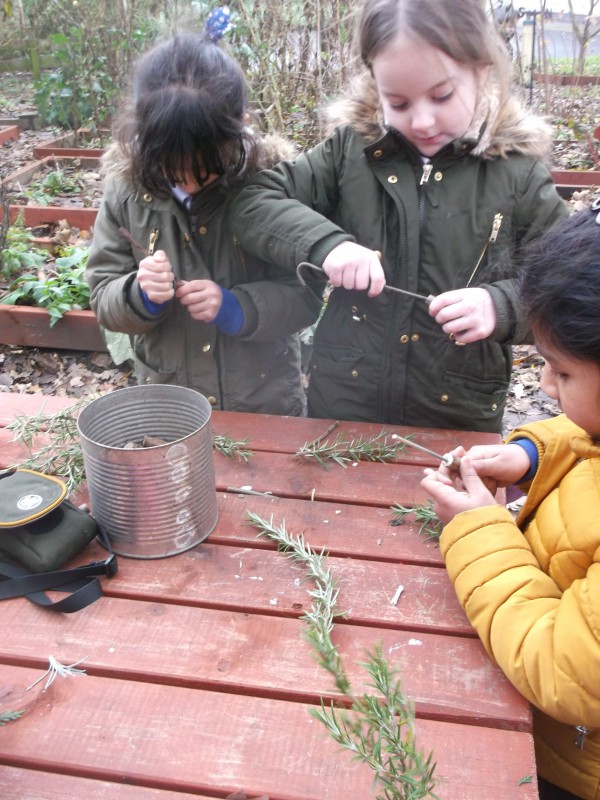 After we made a hole in a elder tree bead we used fragrant rosemary as a mini Christmas tree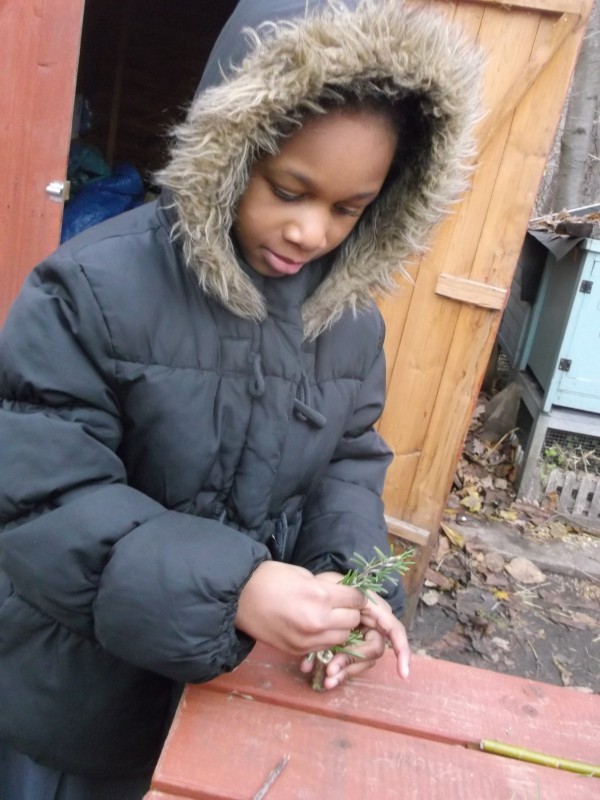 Year 1 made stickmen.
We learned how to join two sticks using elastic bands, string and wire.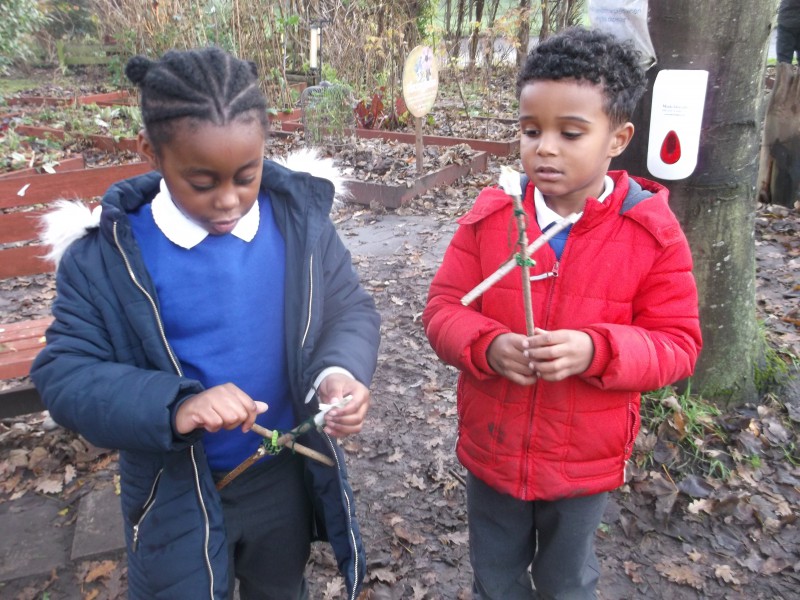 We added hats, cloaks, dresses, shields and swords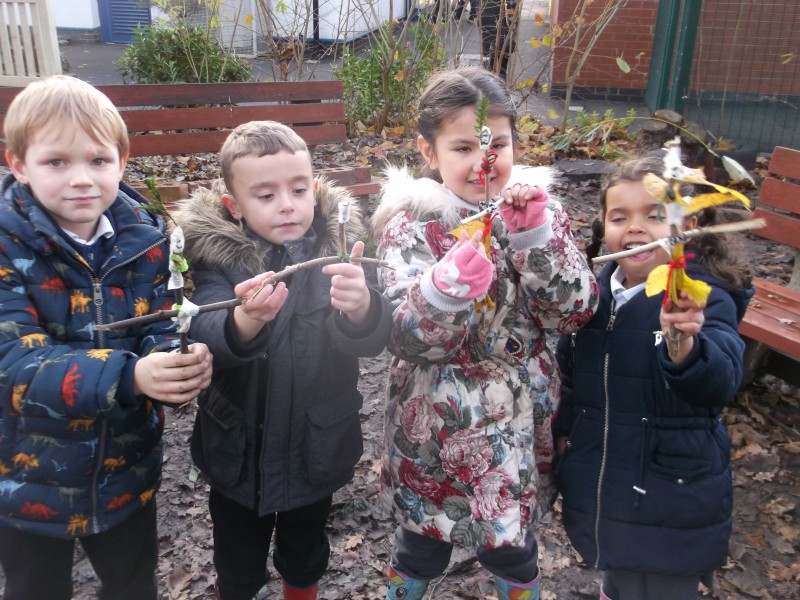 Christmas activities: making stick Christmas trees and stick reindeers.
We had to cooperate with our partners to be able to tie and join the strings and sticks.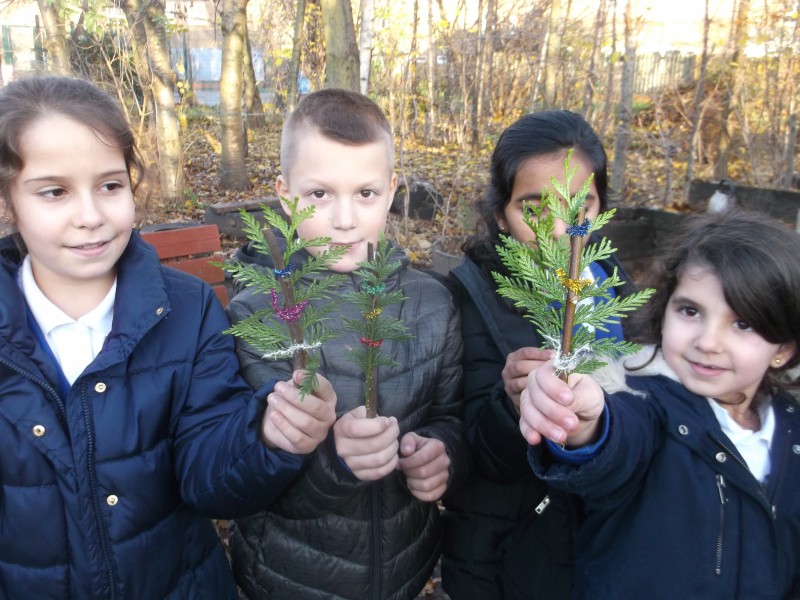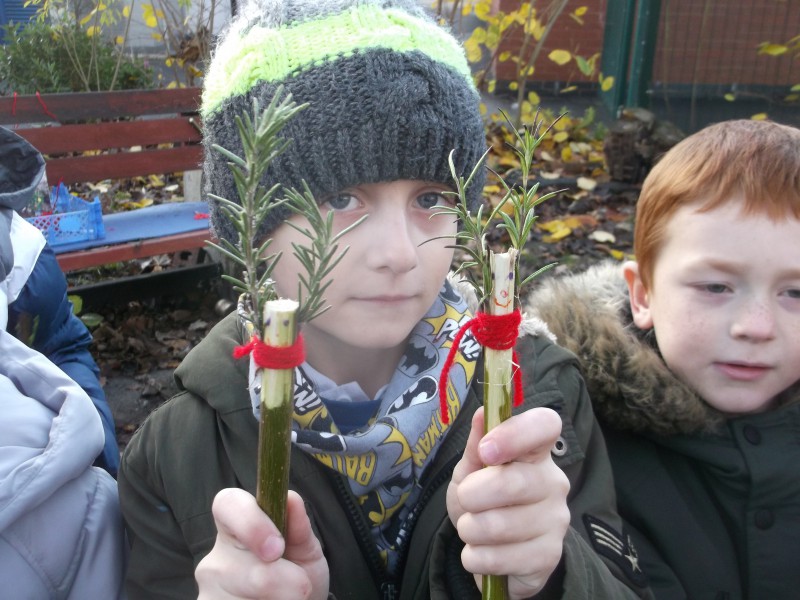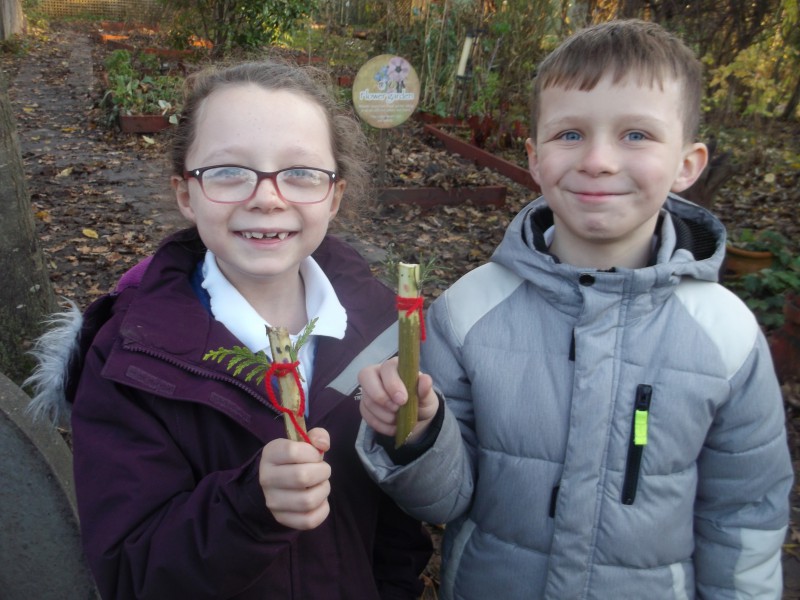 Forest School Club
Boys are helping to assemble the new bikes for the Nursery children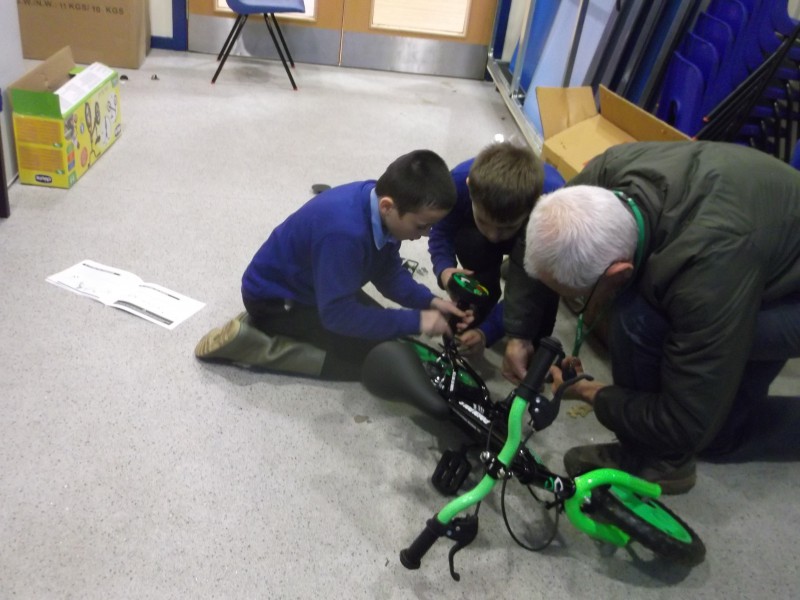 Shelling beans from our vegetable patch
B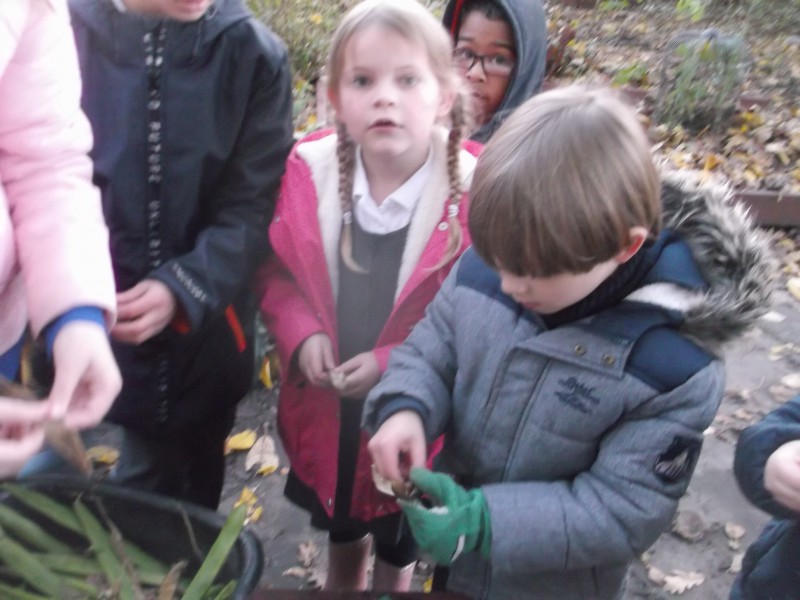 The beans look magical with their purple skins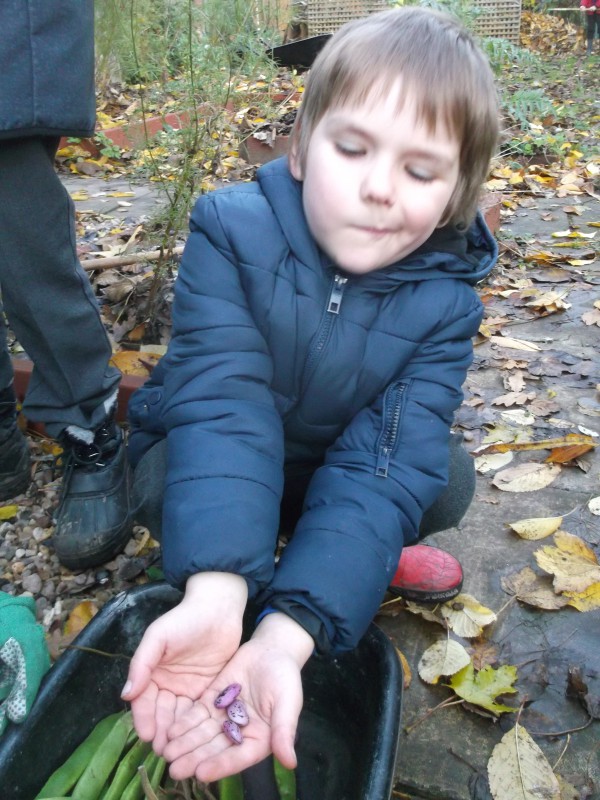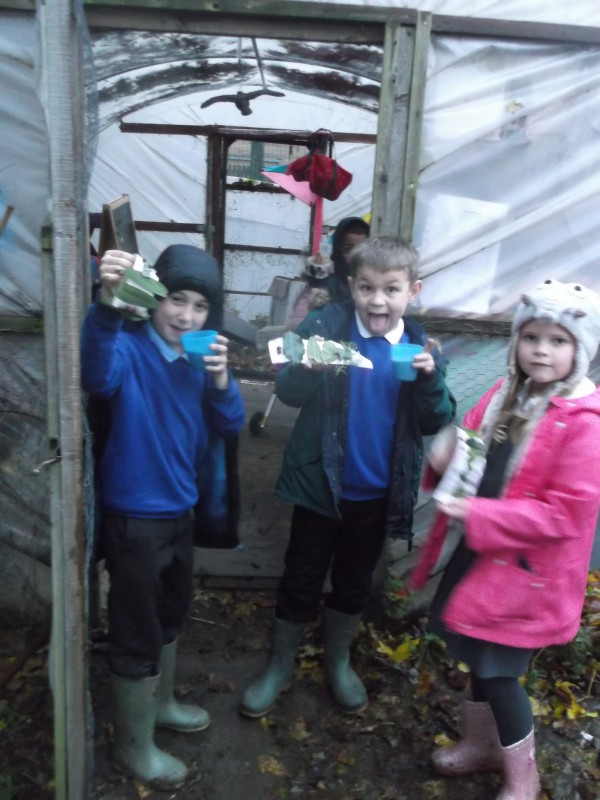 Hot chocolate for everyone on this cold afternoon
____________________________________________________
Year 3 are making their autumnal crowns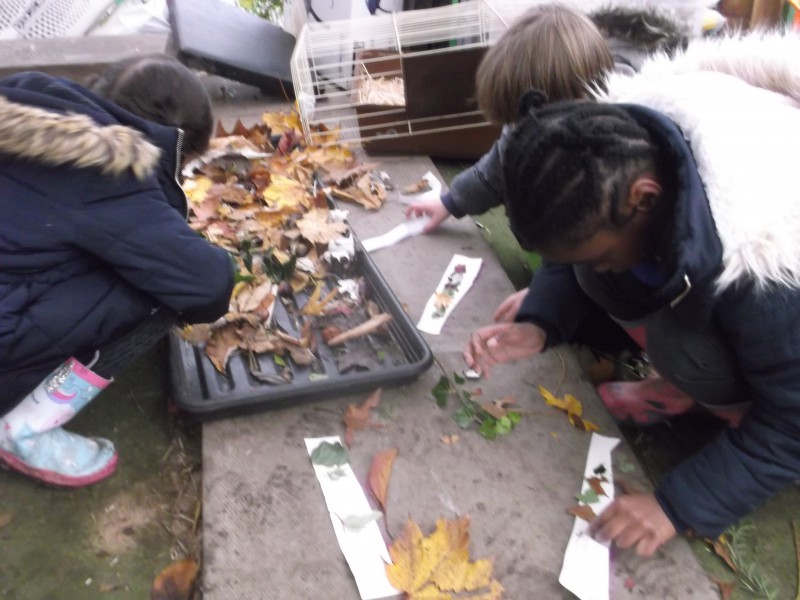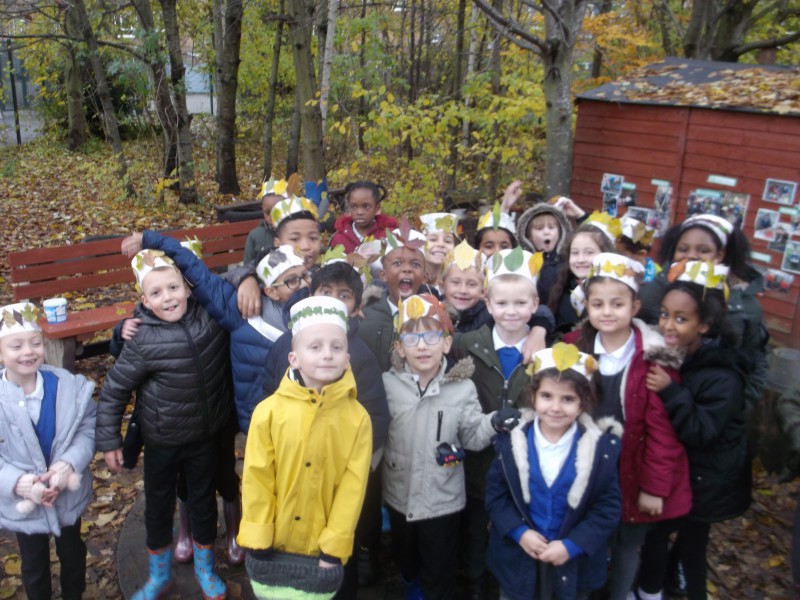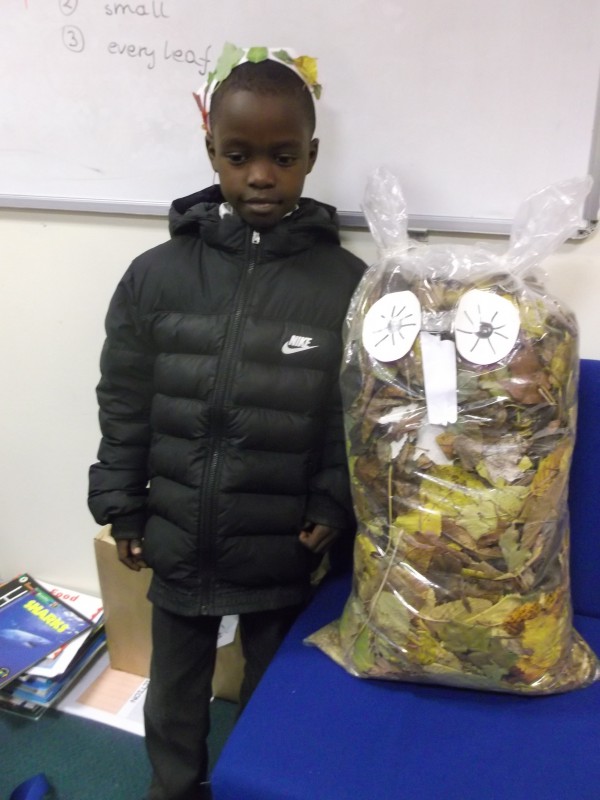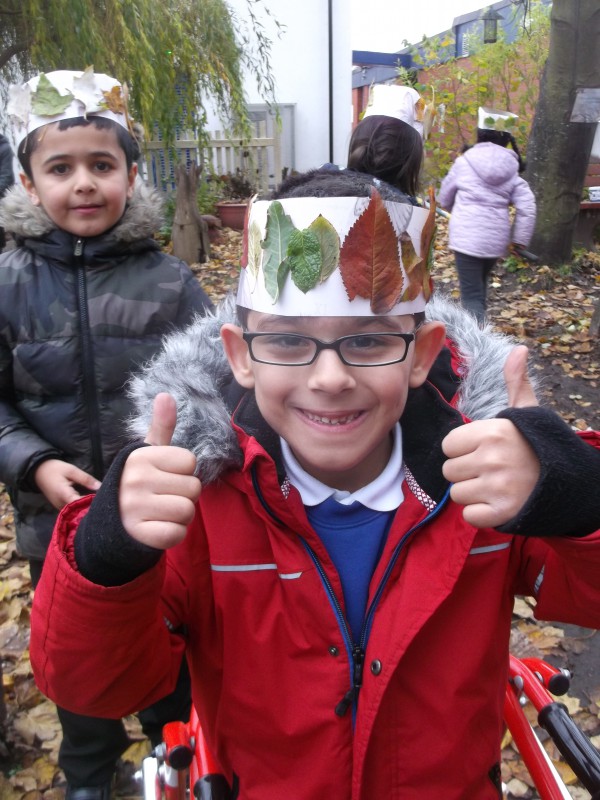 Poetry Corner
After reading the autumn poem the Reception classes looked for different carpets of leaves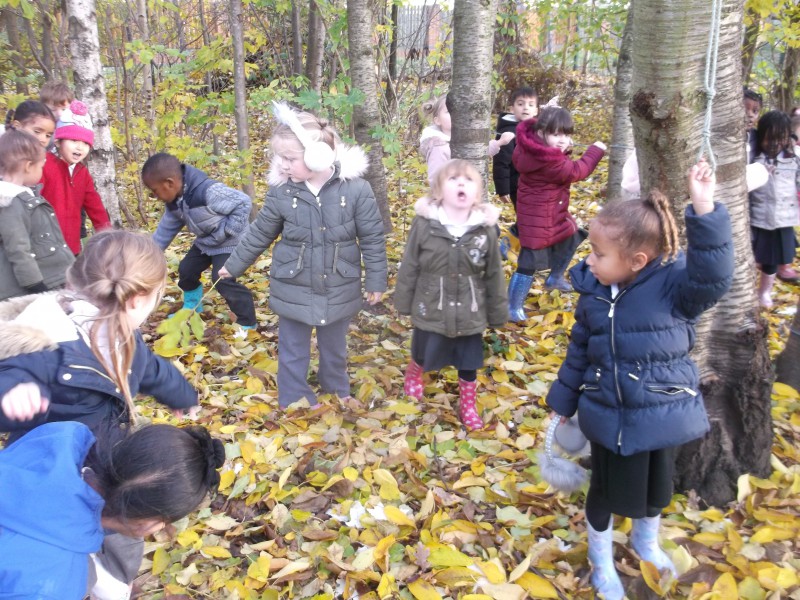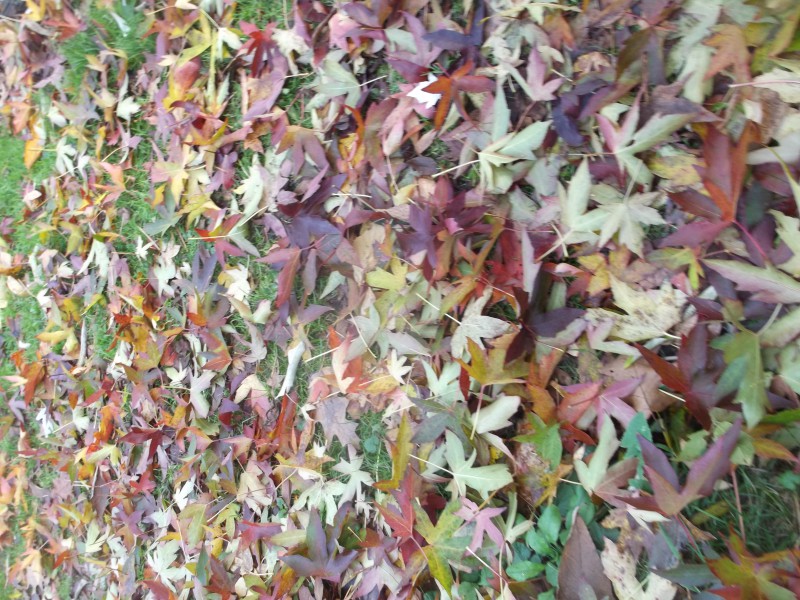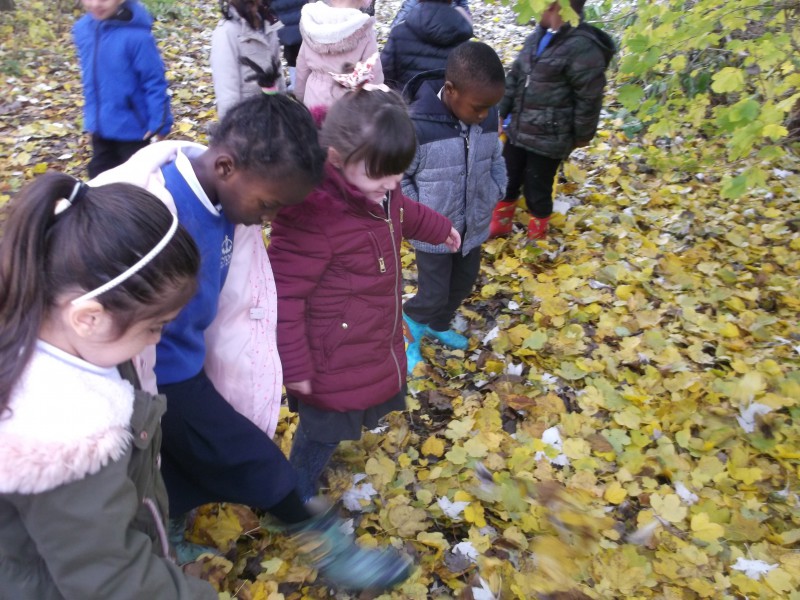 Year 1
We have had a rainy day today so we made some owl pictures in the class.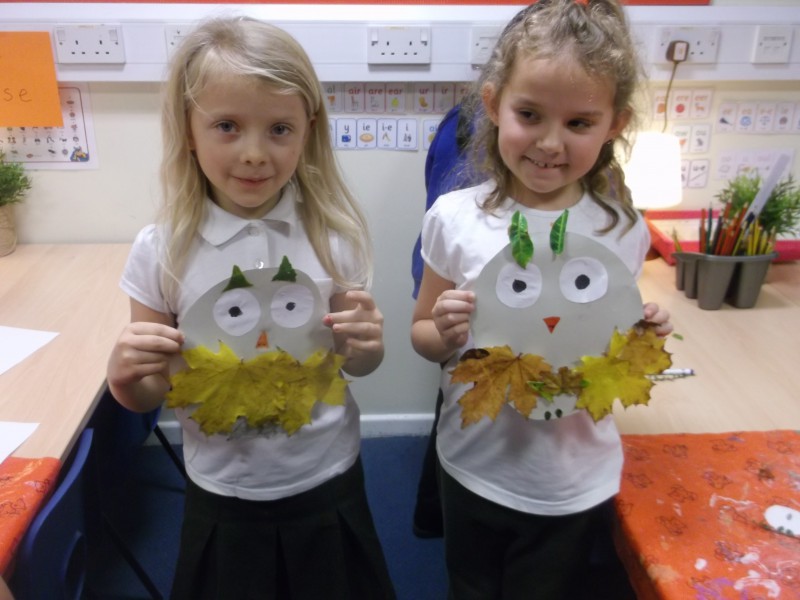 Autumnal art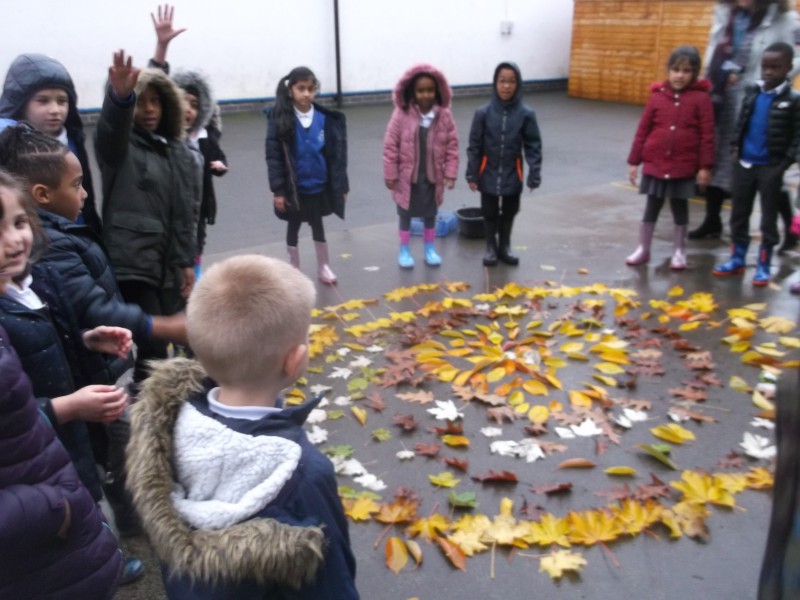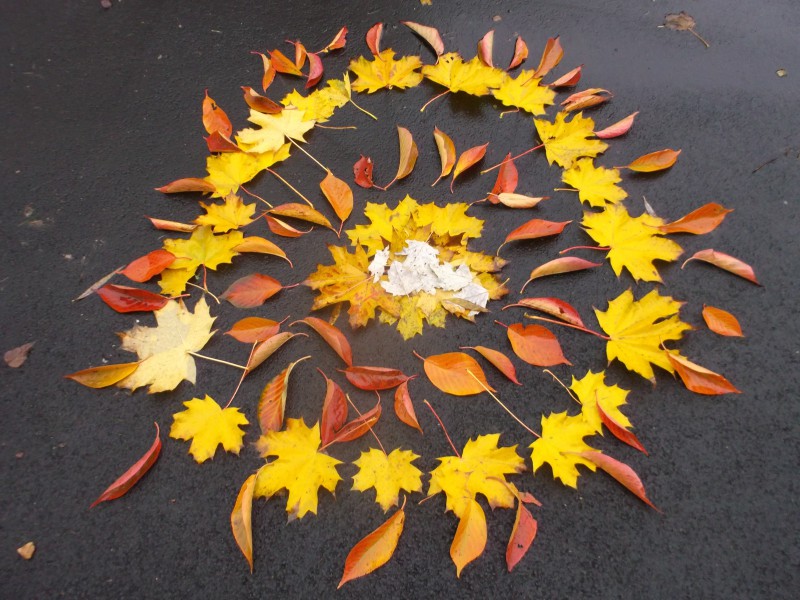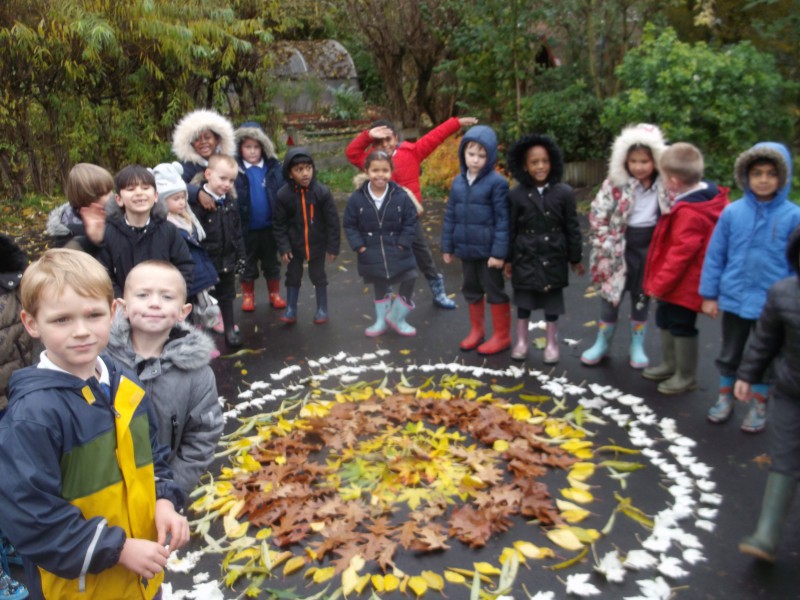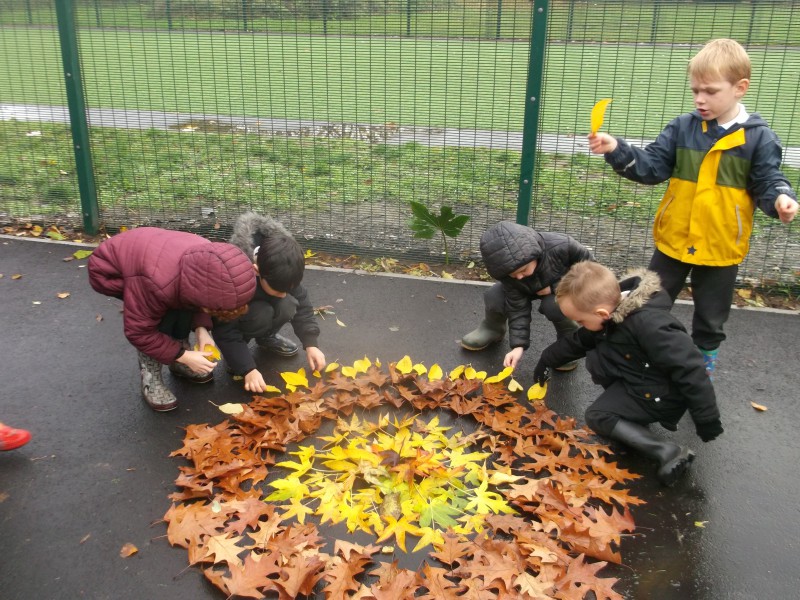 Autumn time in Forest School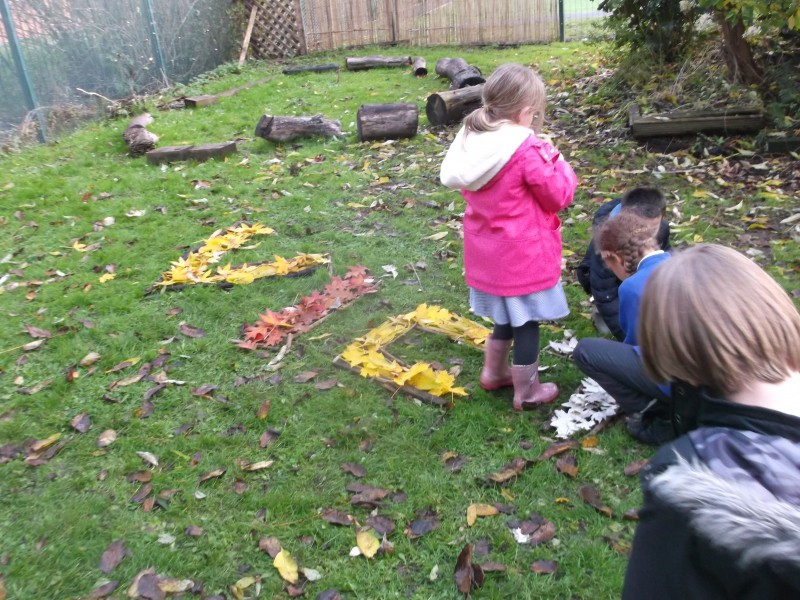 Volunteers help to assemble the bikes for the Nursery children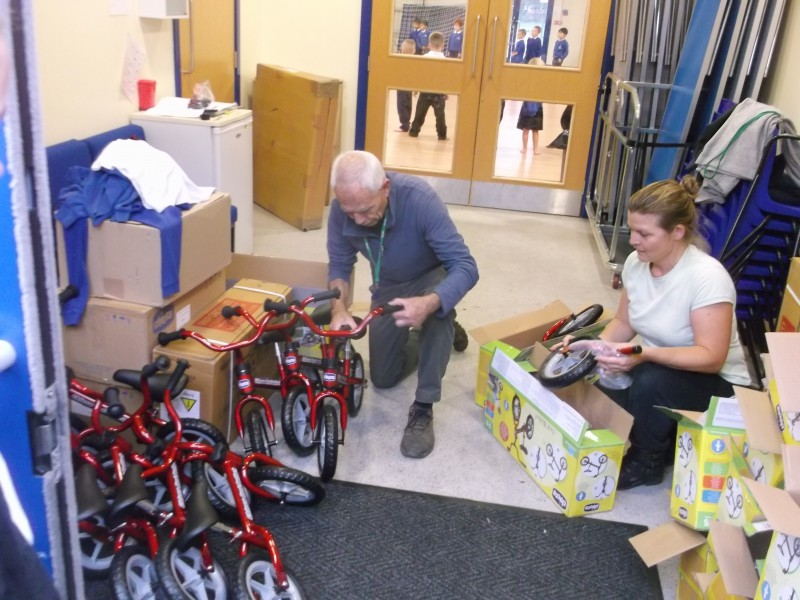 Autumn 1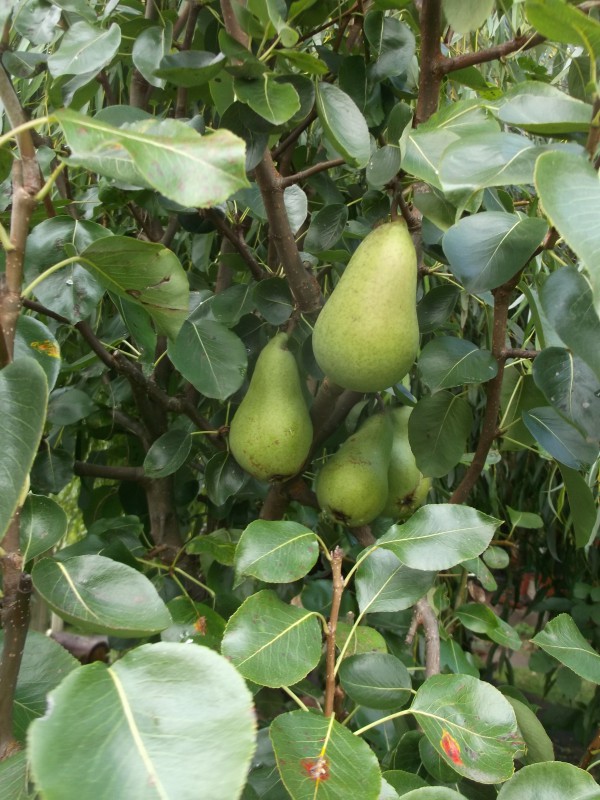 Building a Fairy Village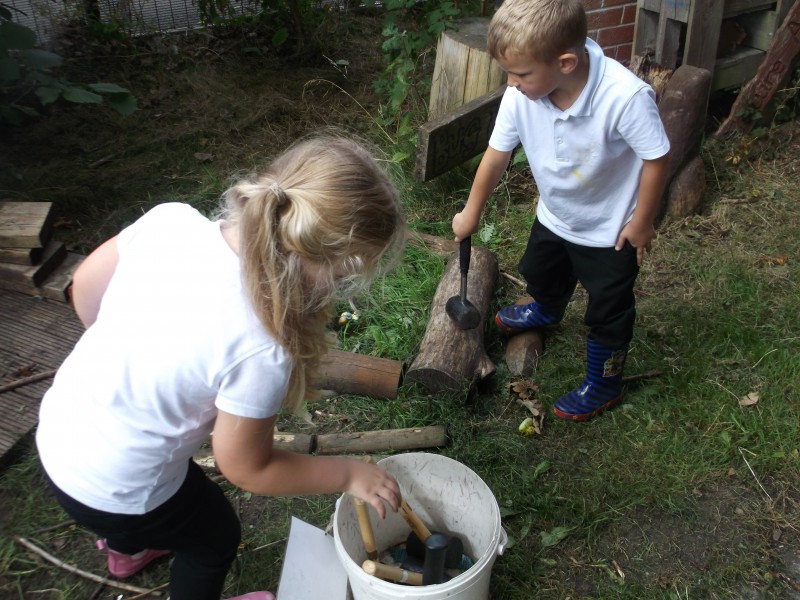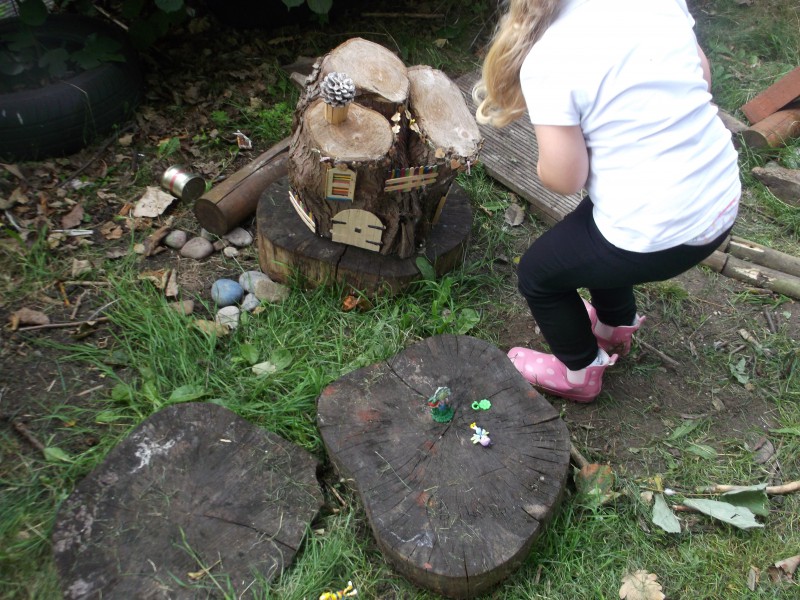 We found some purple beans in our garden. We loved the colour and the smoothness of the beans.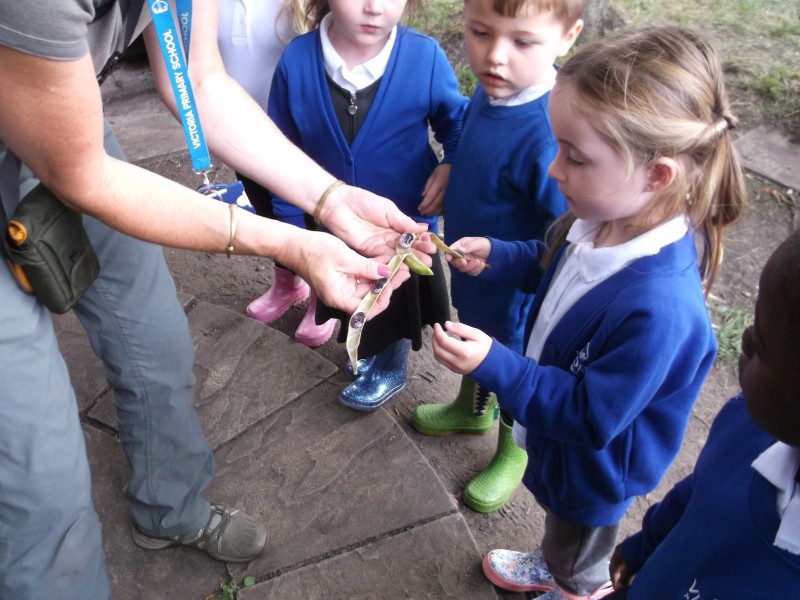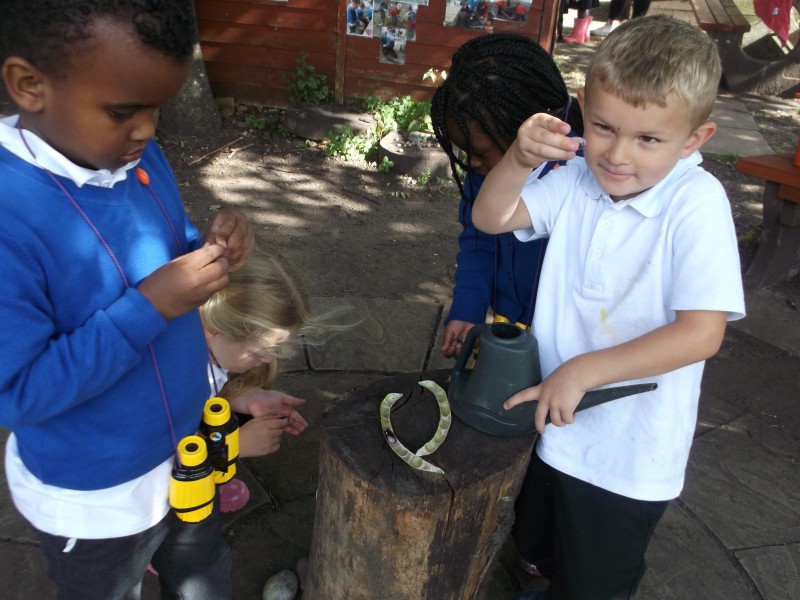 Year 1 children are looking at animals' super powers. We have learned about stink bugs and are trying to make different smelling potions with special powers.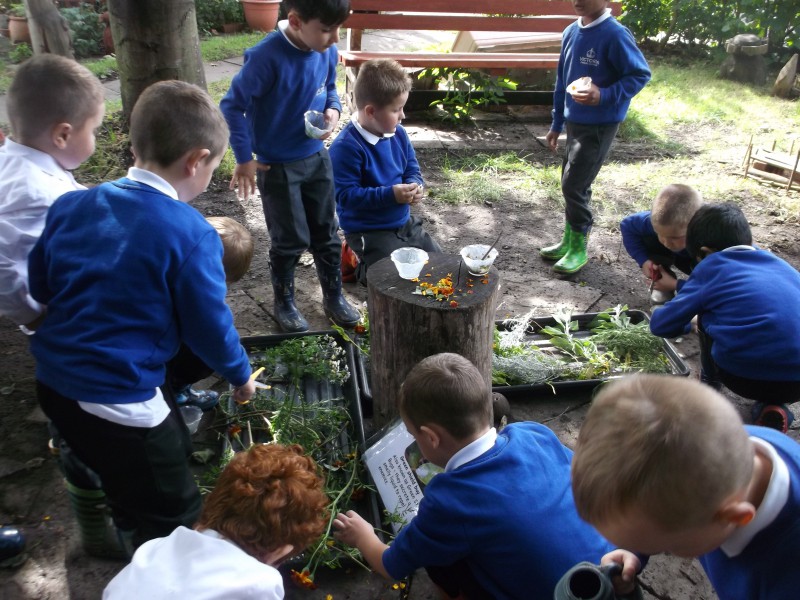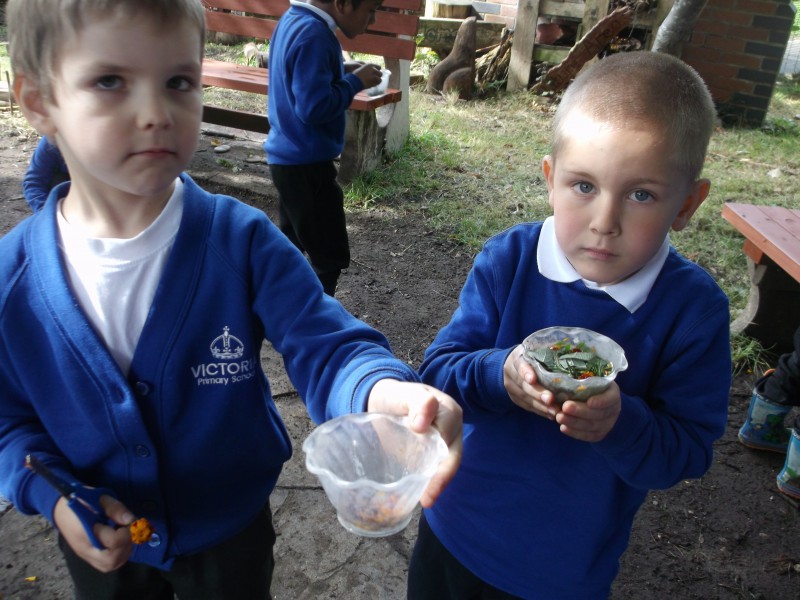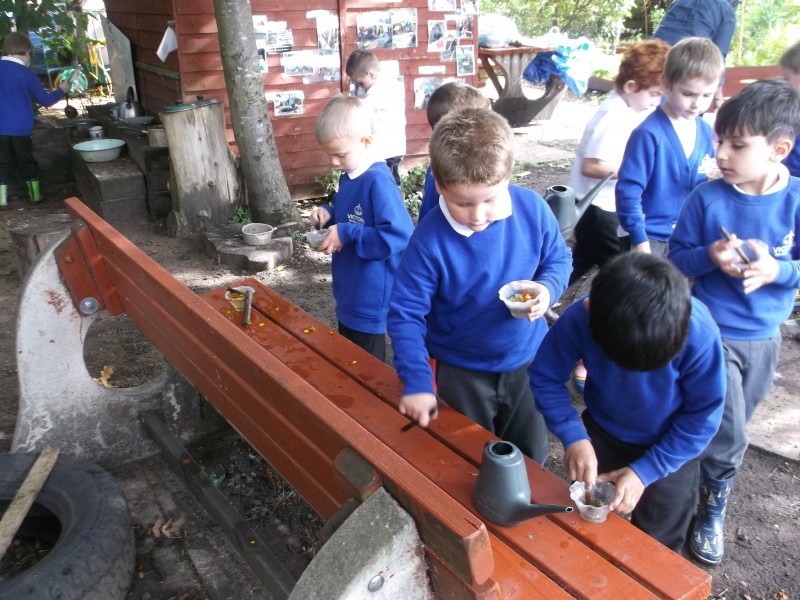 That Fairy house looks fantastic boys!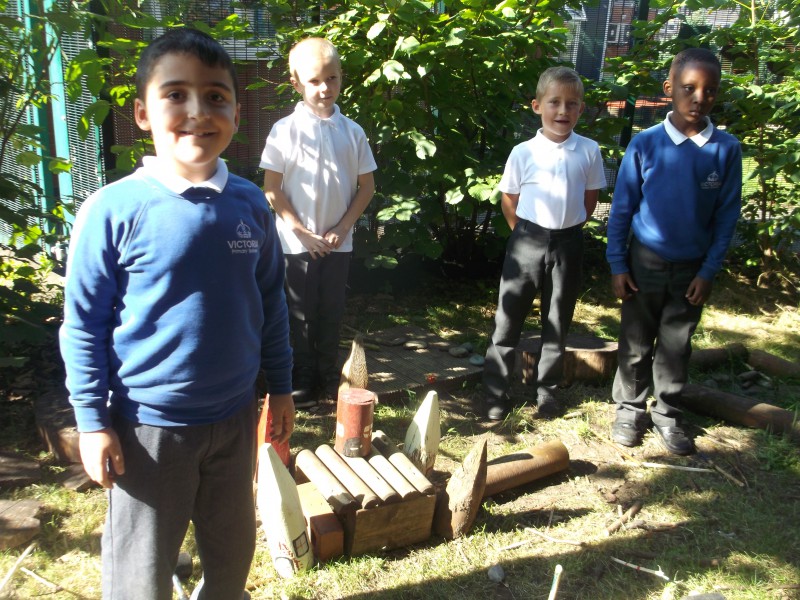 Who is the best at directing the drumming group?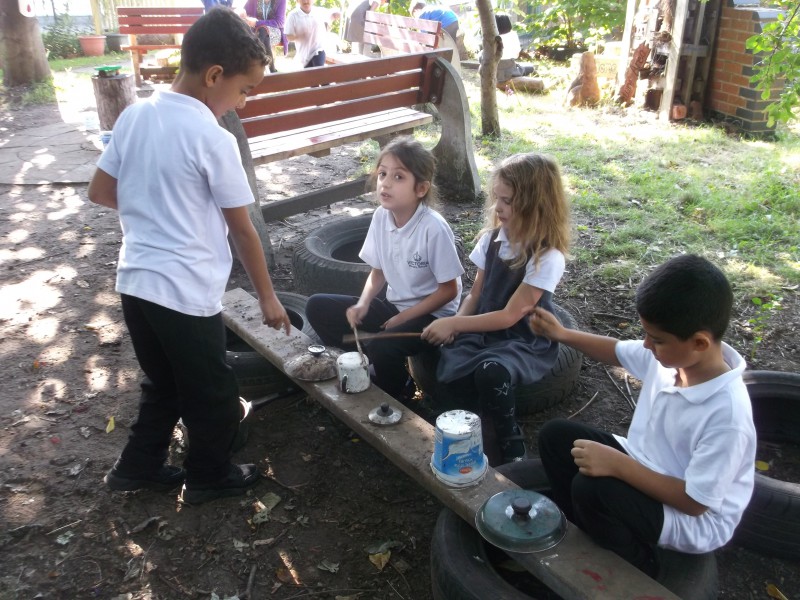 The first session in Forest School. The mud pie looks delicious!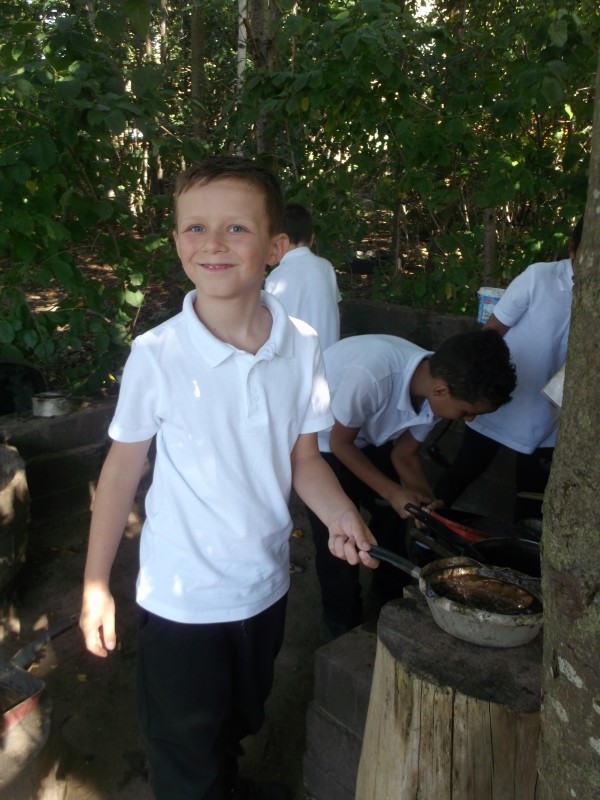 Nursery children found a family of mushrooms - daddy, mummy and 2 baby mushrooms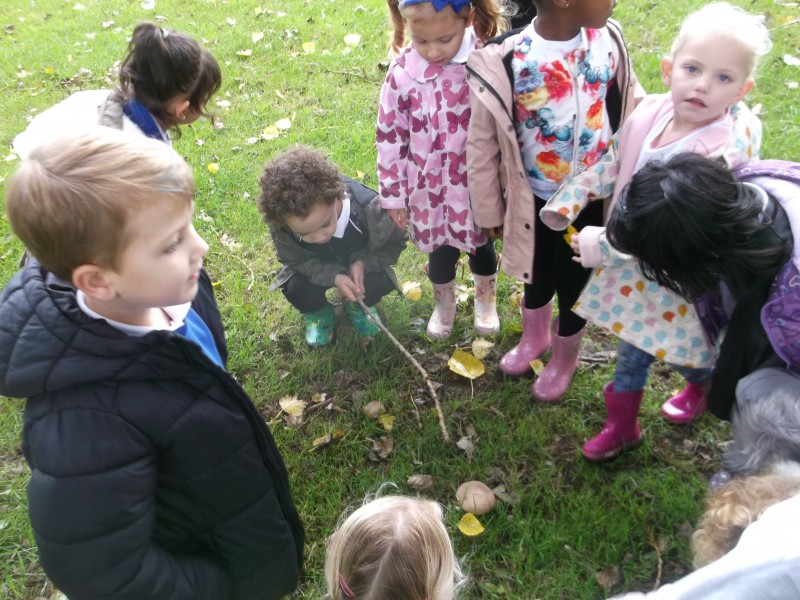 Children busy cooking in the mud kitchen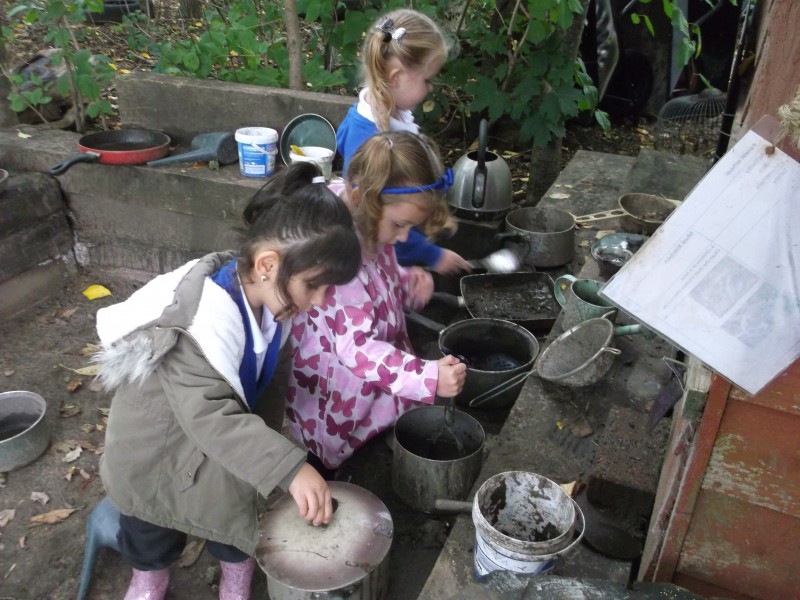 Year 2 restoring our Bug Hotel so the insects in our garden can hibernate over winter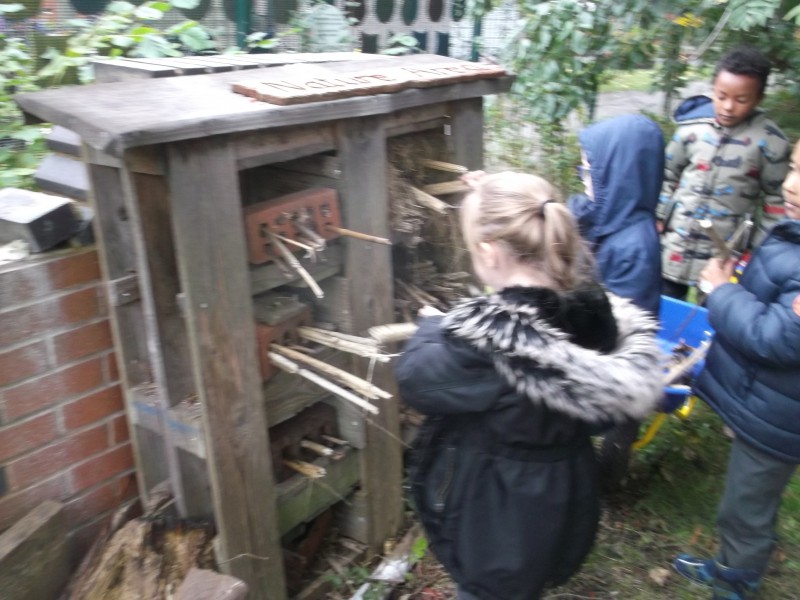 We used different natural materials to make 'wild and wonderful' animals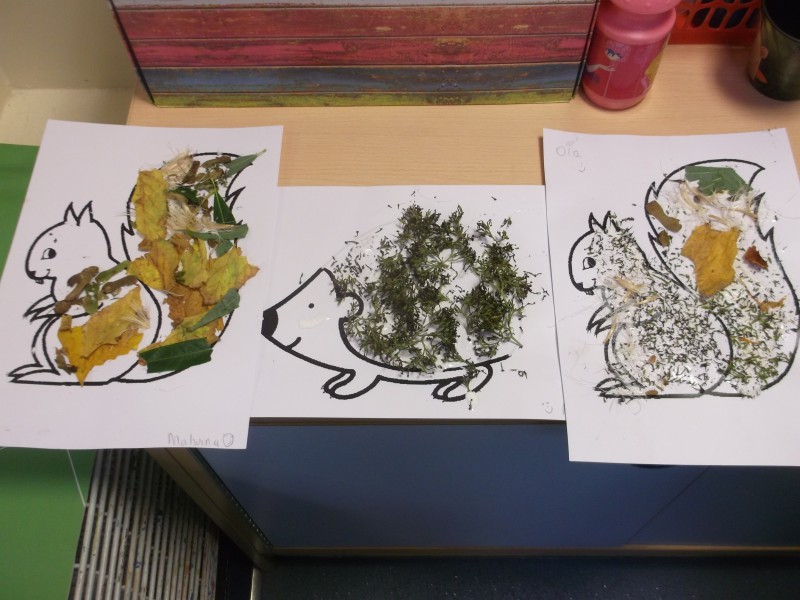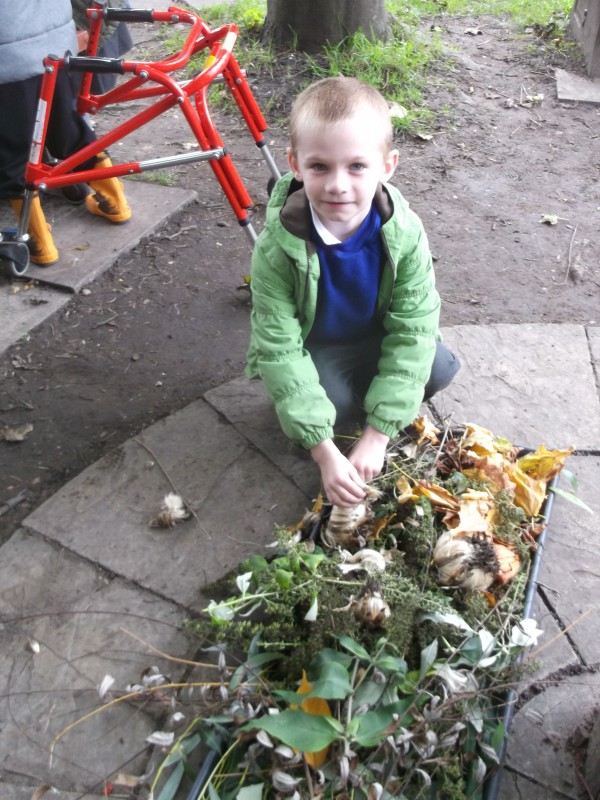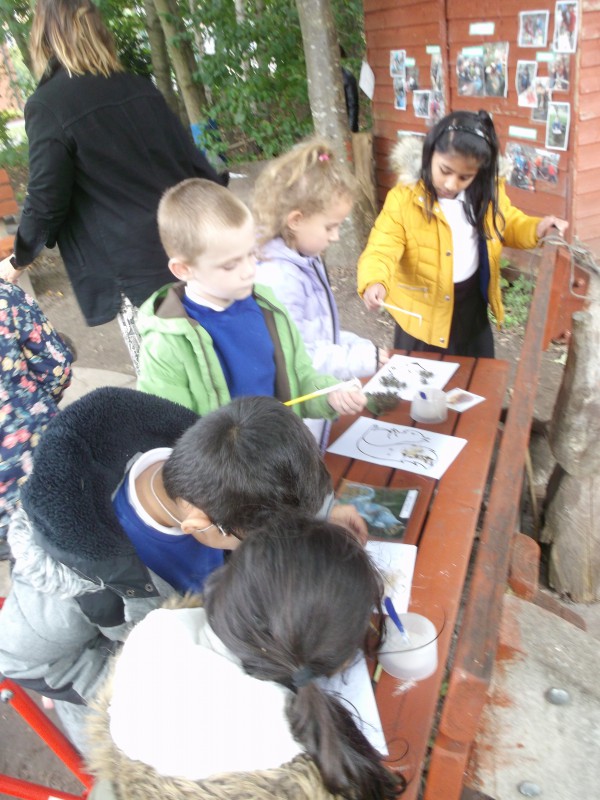 Year 1 is learning about super vegetables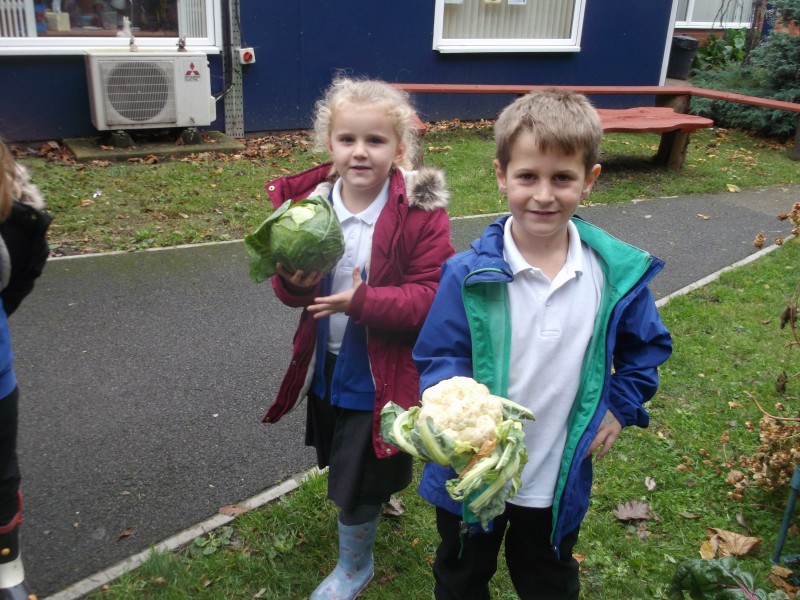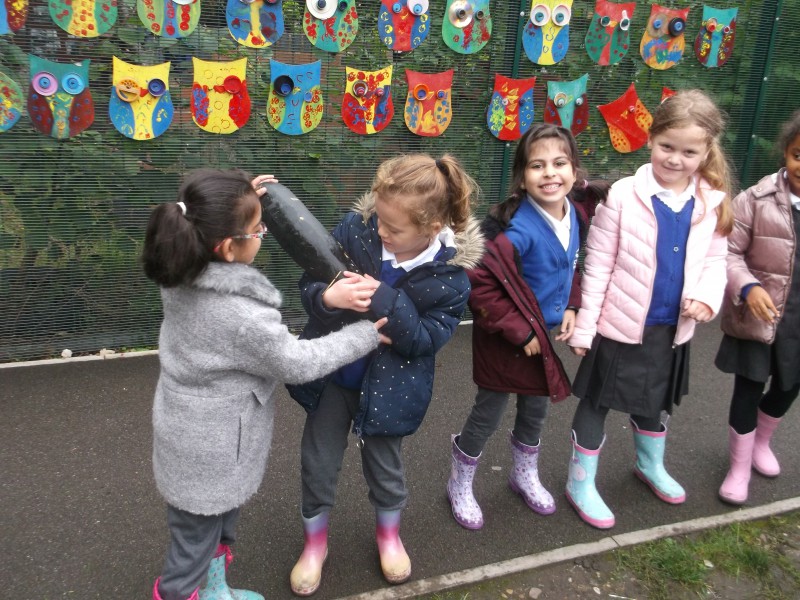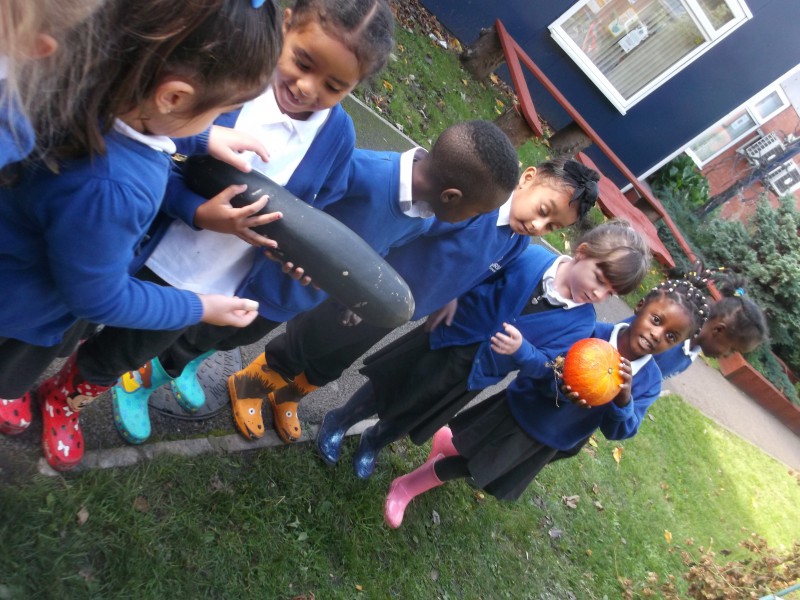 We read the story of The Enormous Turnip
Which of these balls is small, big and enormous?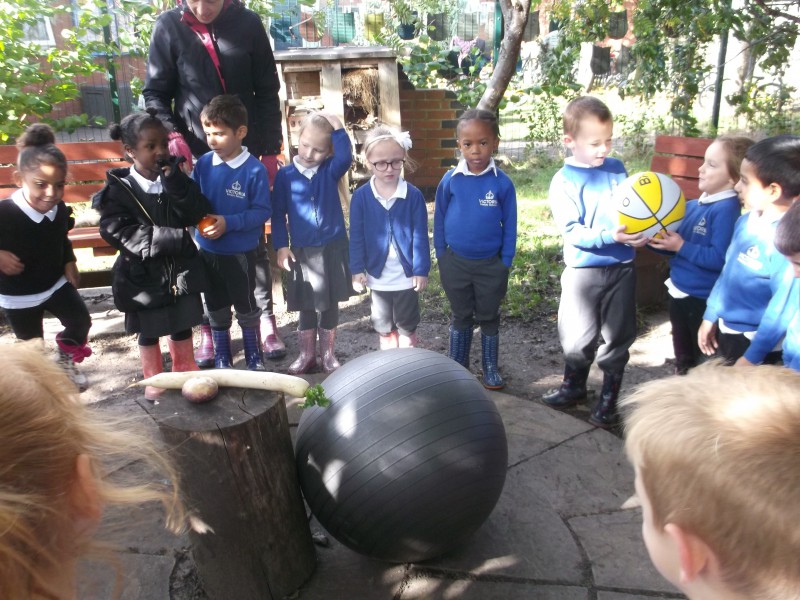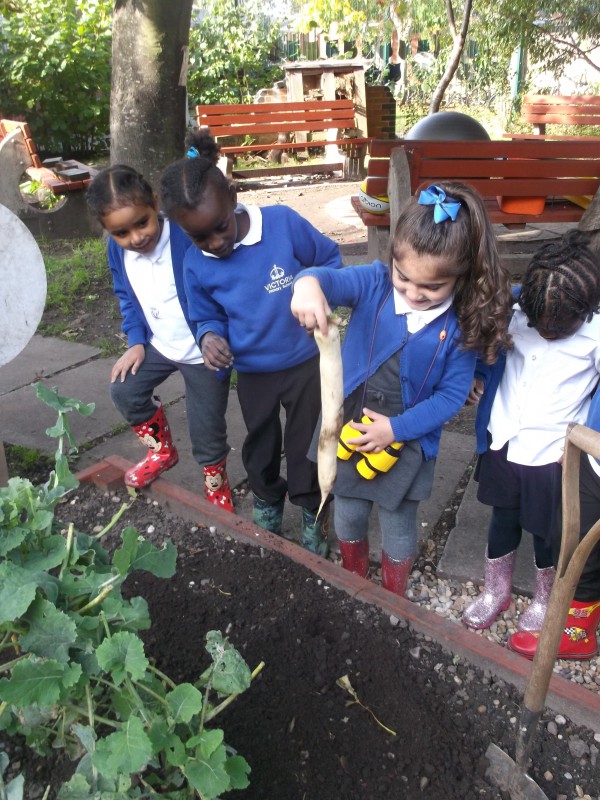 We pulled a turnip from our garden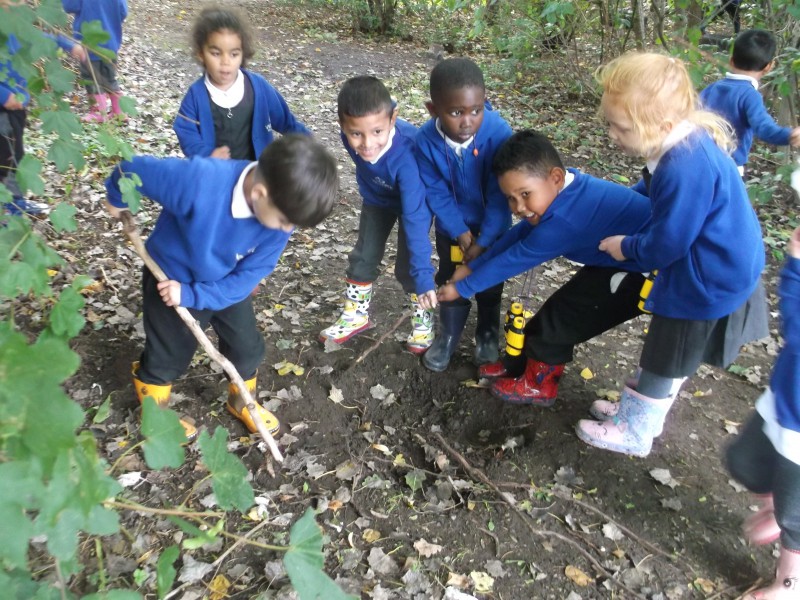 We pulled and pulled but the root would not budge.
Year 3 went for a trip to our local park
We went to see the new war monument and plant some narcissus bulbs in the park.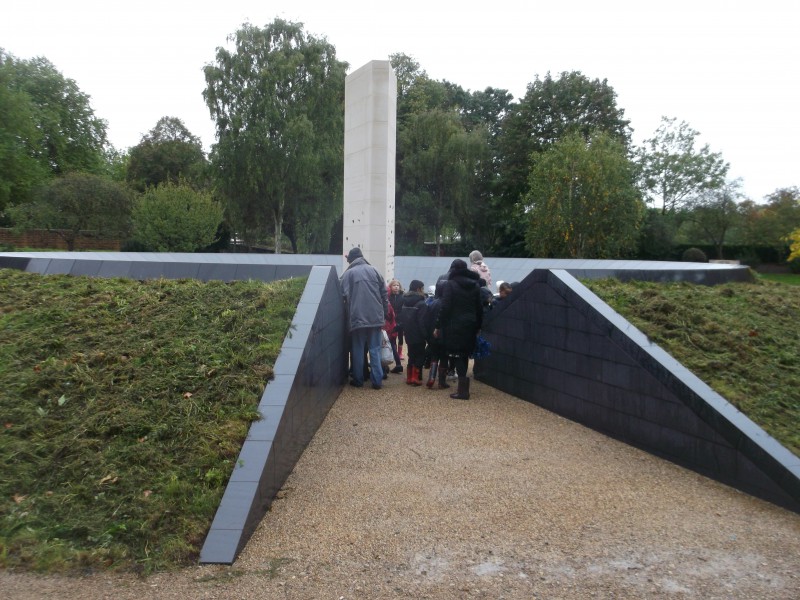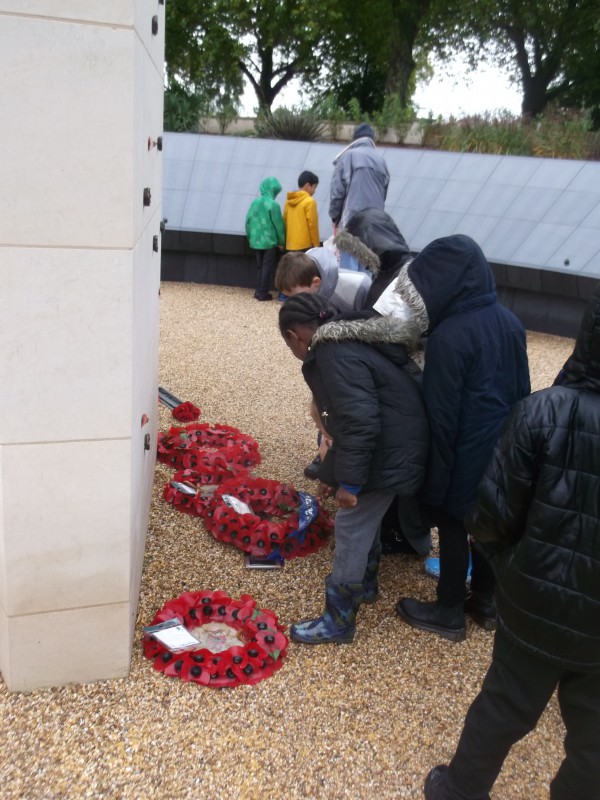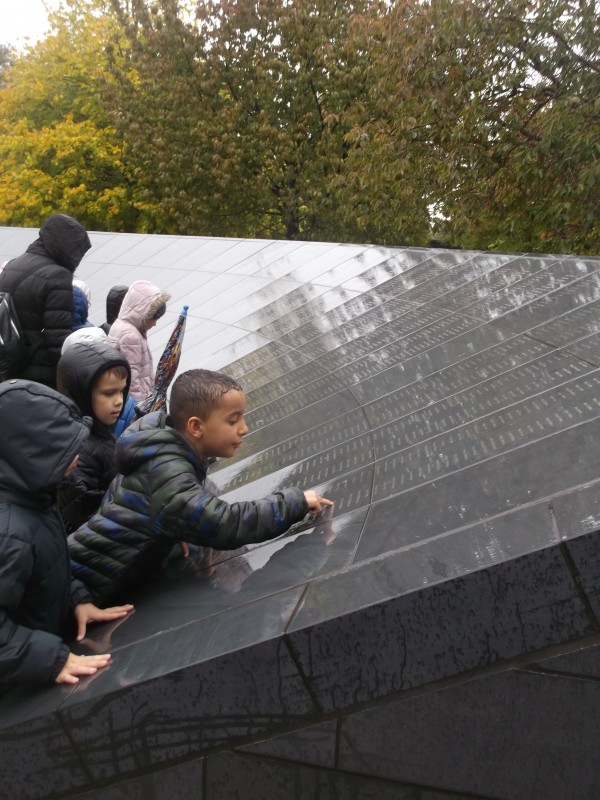 We read the names of the soldiers who died in the war.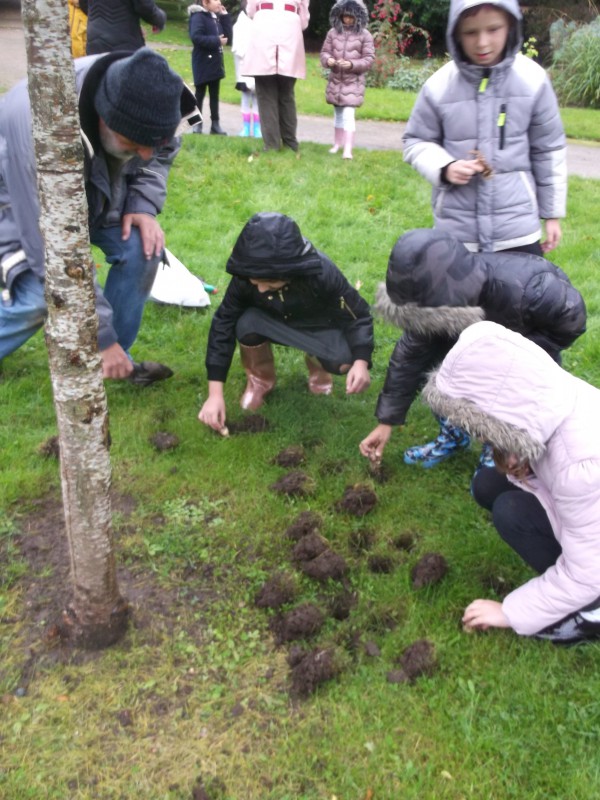 Together with local volunteers we planted the white flower bulbs. White is the symbol of peace.
August 2020
| M | T | W | T | F | WE |
| --- | --- | --- | --- | --- | --- |
| | | | | | 1 |
| 3 | 4 | 5 | 6 | 7 | 8 |
| 10 | 11 | 12 | 13 | 14 | 15 |
| 17 | 18 | 19 | 20 | 21 | 22 |
| 24 | 25 | 26 | 27 | 28 | 29 |
| 31 | | | | | |
Forest School & Garden News