Welcome to Forest School & Garden
Forest School & Garden
2021-2022
Forest School in Victoria Primary

Summer
Reception
What a wet day we had in the Forest School today! it did not stop us from going out.
We made a vegetable garden using a box and some pictures of vegetables from old catalogs.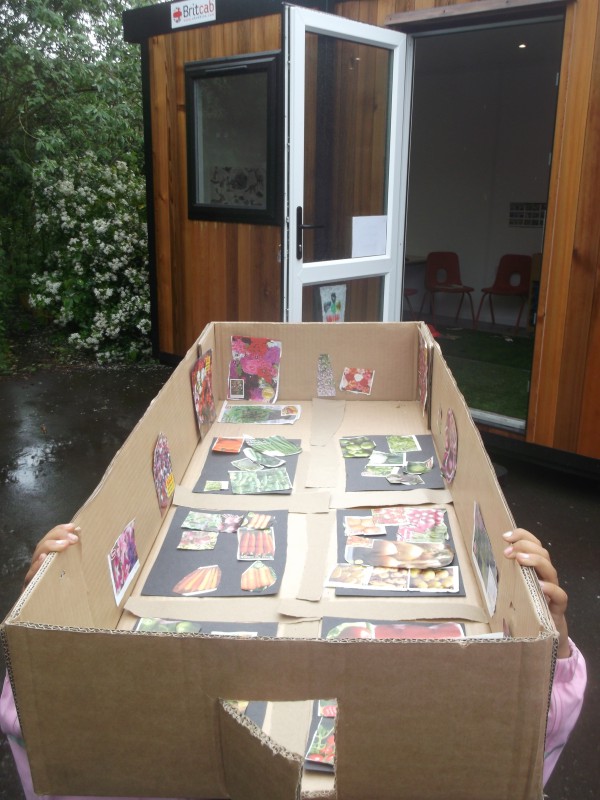 Even the hungry bunnies will not be able to get through the wall of our garden.
Year 3 and 4 are learning about the Romans this term.
We are learning how they built forts for their legionaries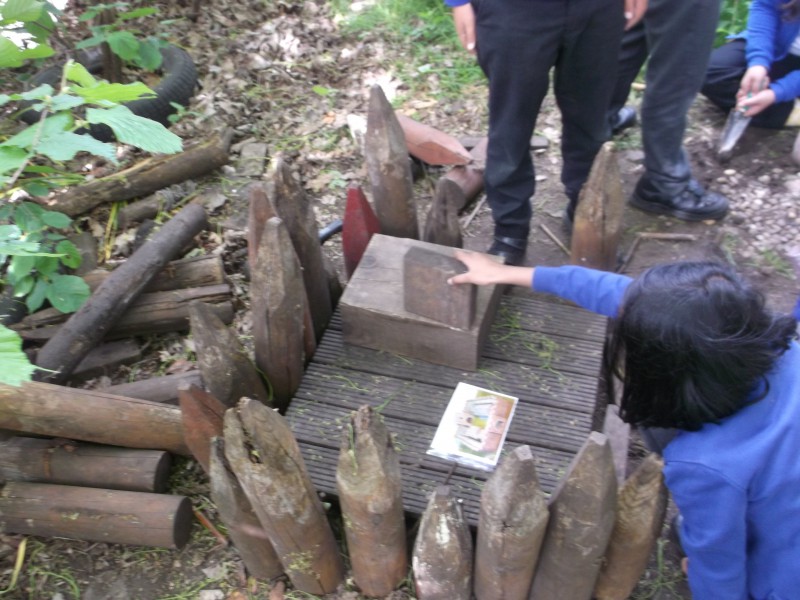 This one looks great!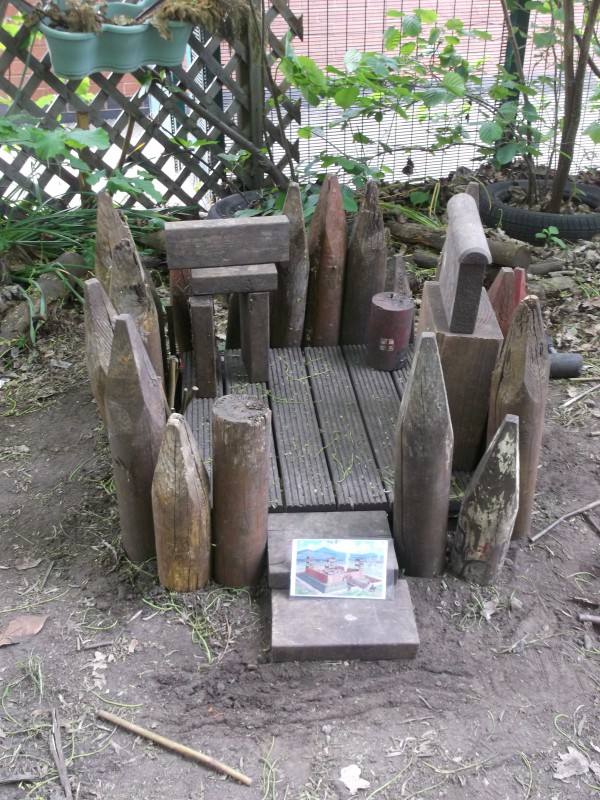 We studied the way the Romans built their roads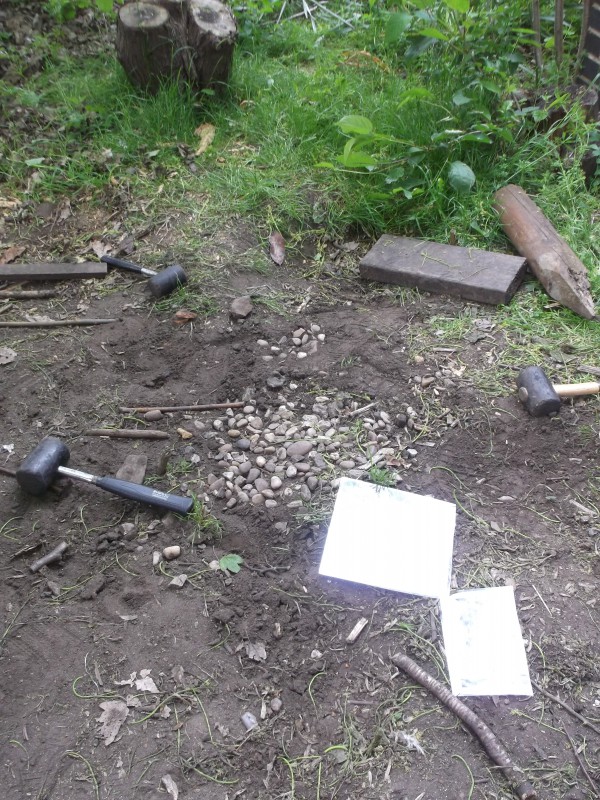 Look at our Roman numerals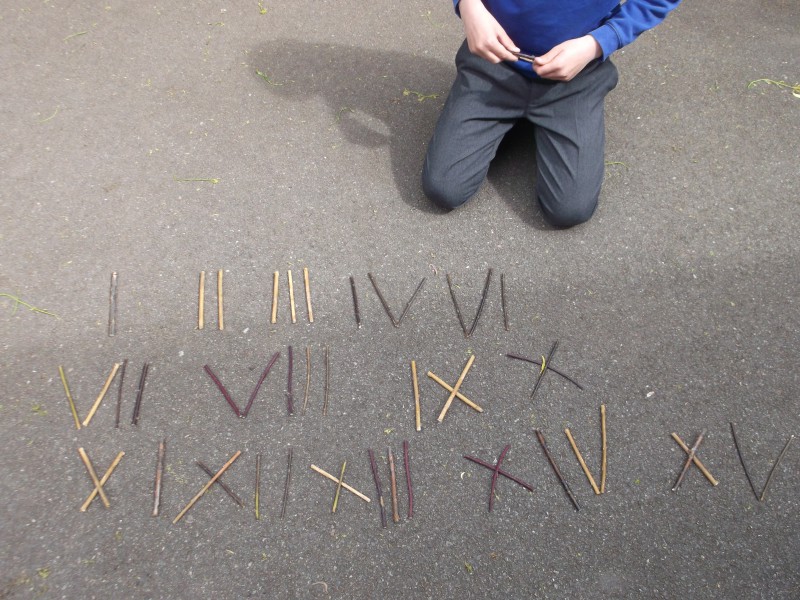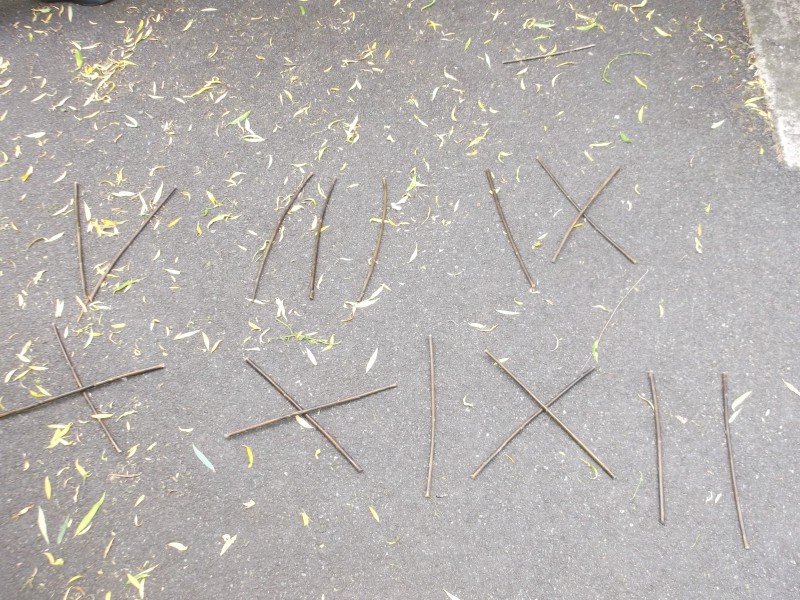 Reception class planted some onions, measuring the distance with their hands.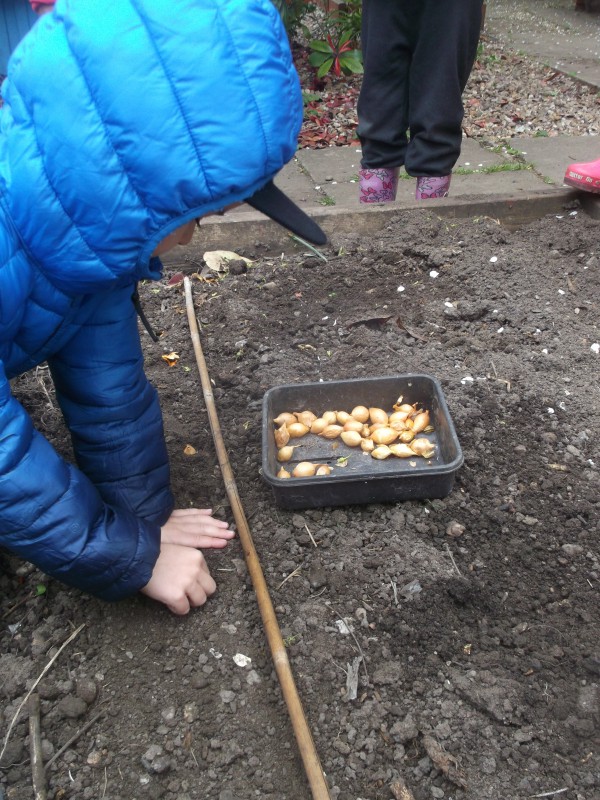 We also planted some potatoes.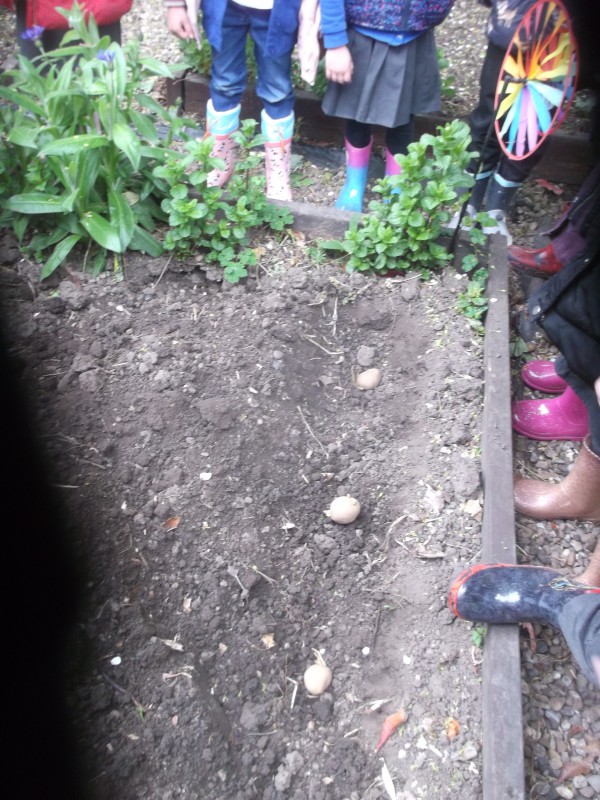 We fed Candy with grass and dandelions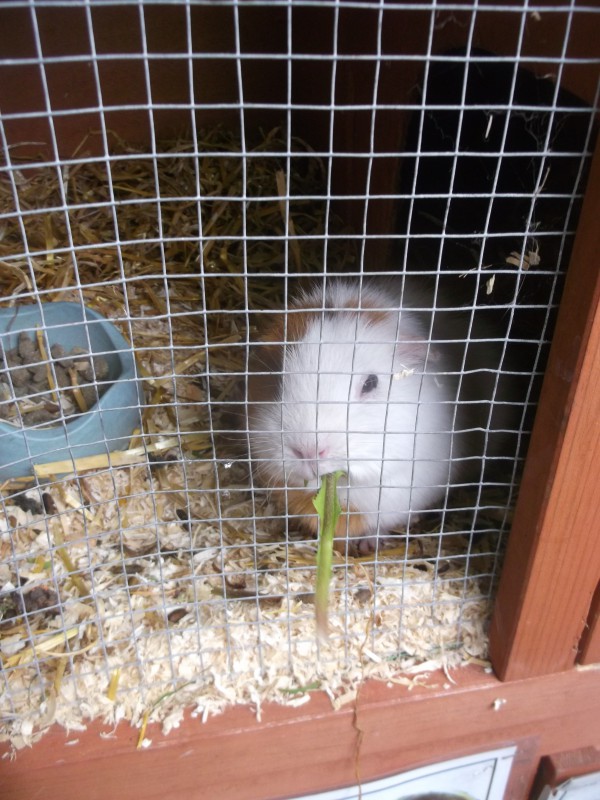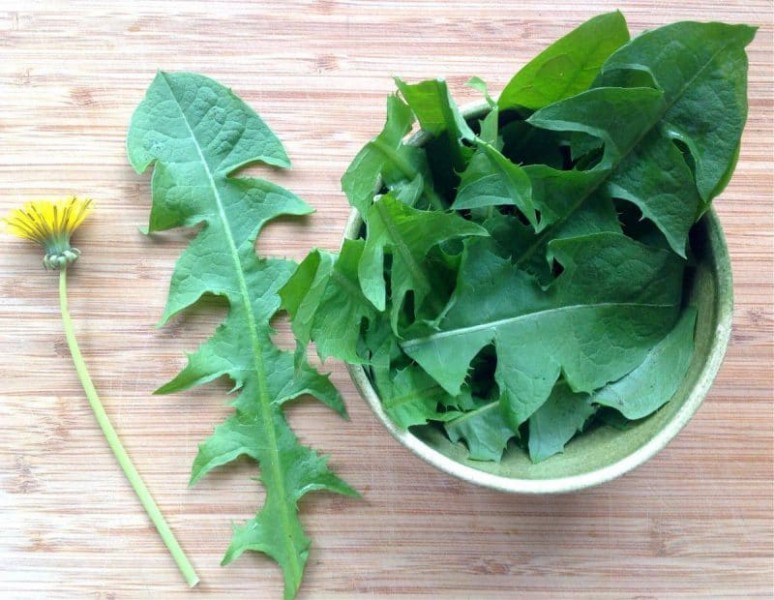 Year 1 and 2 finished their topic about The British Isles. We learned that daffodils are the national emblem flower of Wales. We did some close observations of this flower and tried to draw as many details as possible. We did pretty well!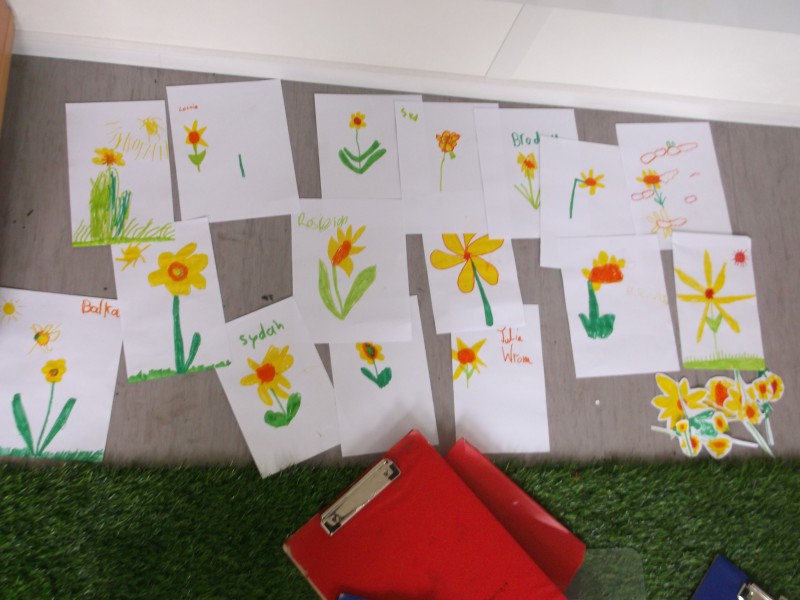 We learned about all nations in the United Kingdom, creating a map with a different emblem flower for each nation: daffodil, thistle, rose and shamrock.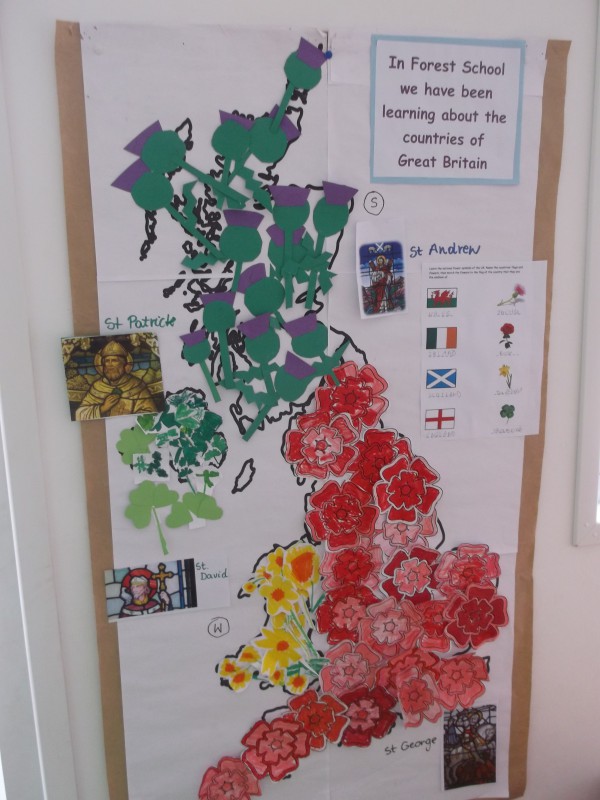 Spring 1/2
We were learning about different methods that birds use to make their nests.
Later we had an amazing egg hunt to celebrate Easter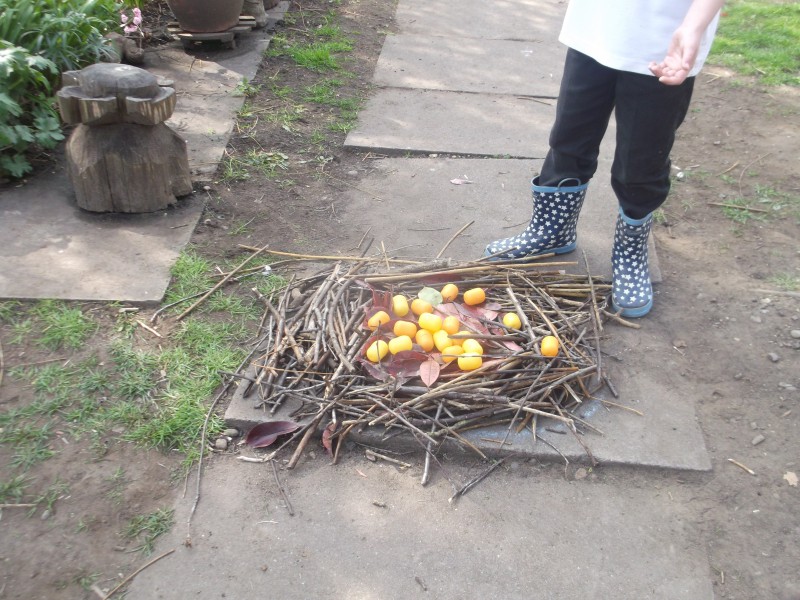 Year 3 and 4 are learning about symmetry. We all used the same materials but each picture was different like in a kaleidoscope.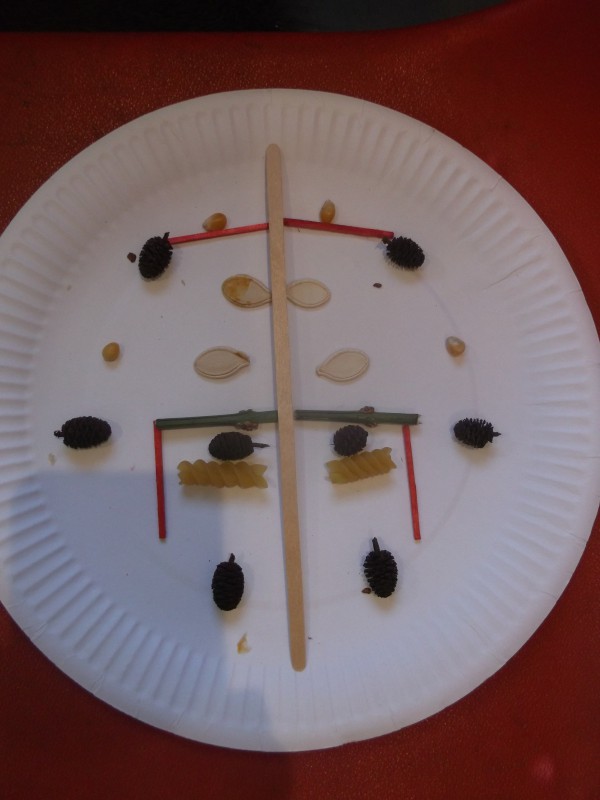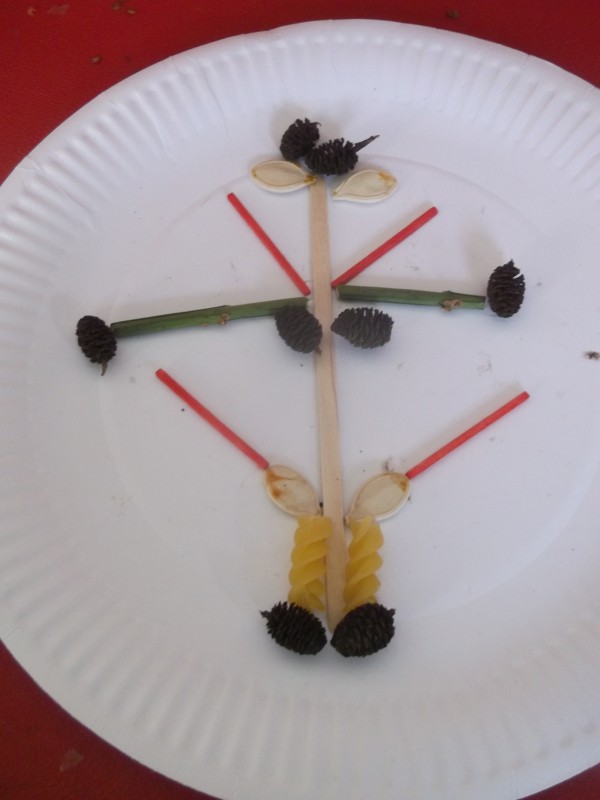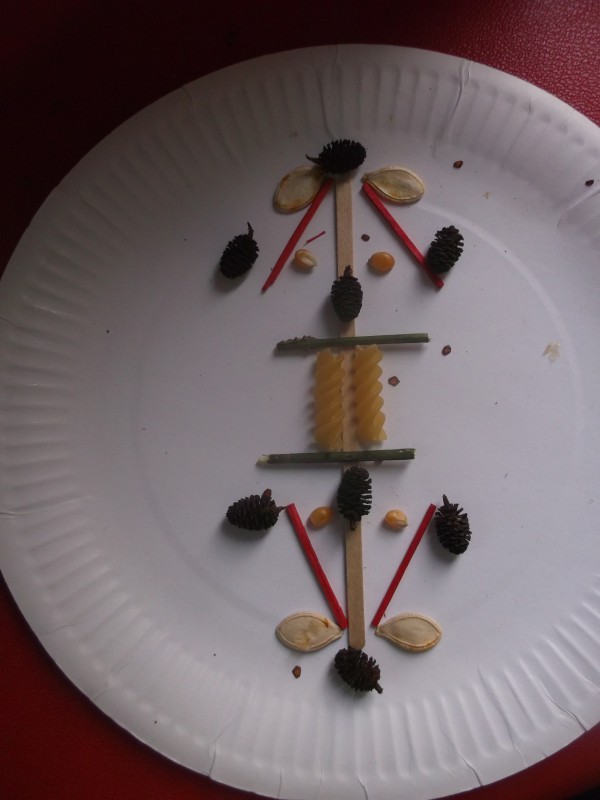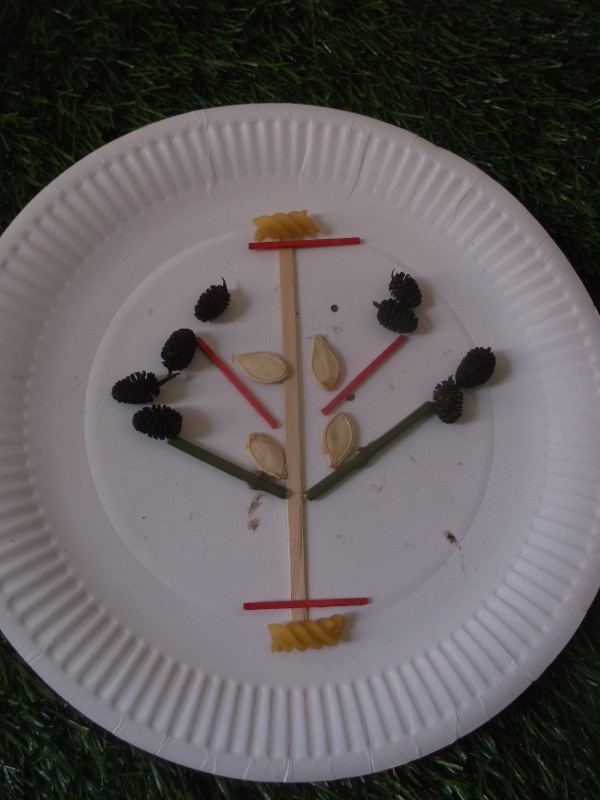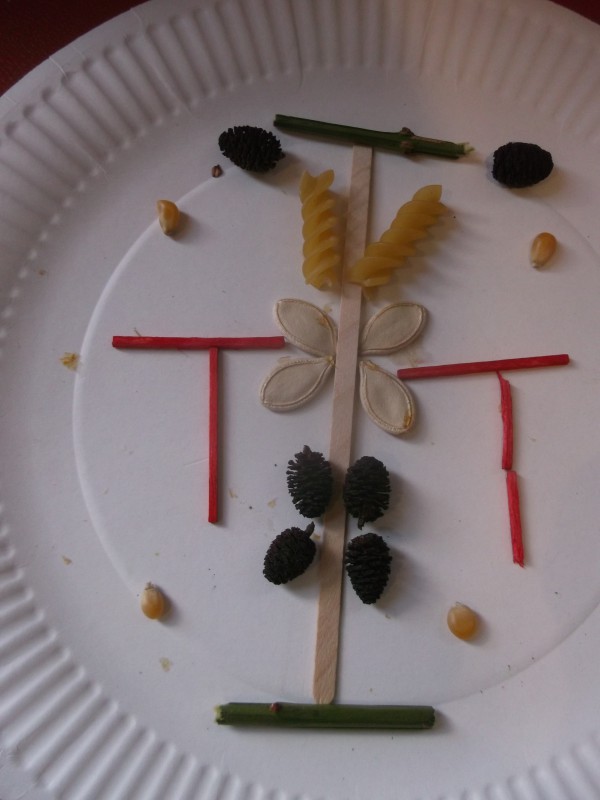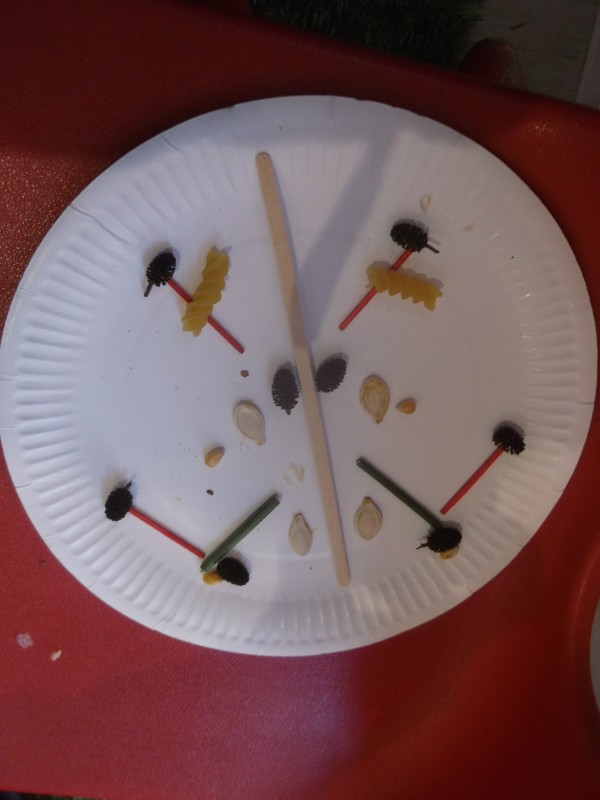 Reception
We can trust our friends knowing they will look after us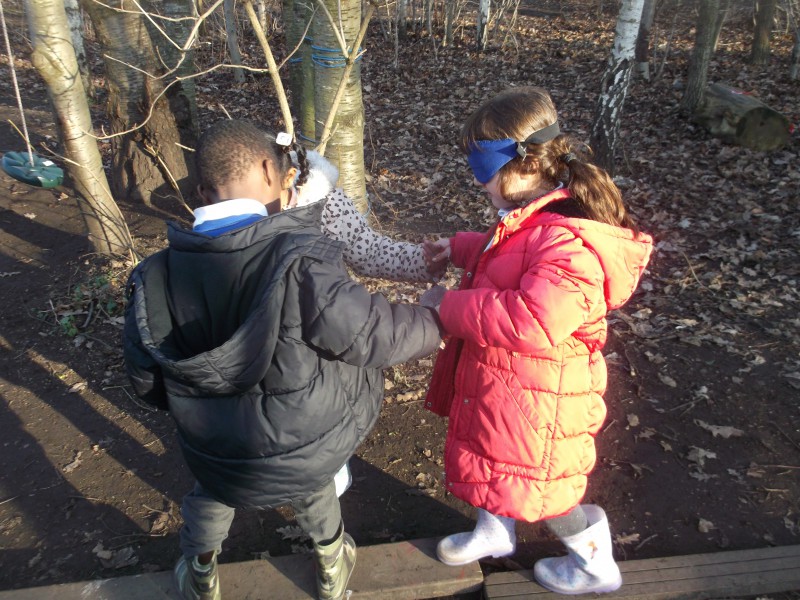 Reception children celebrated Chinese New Year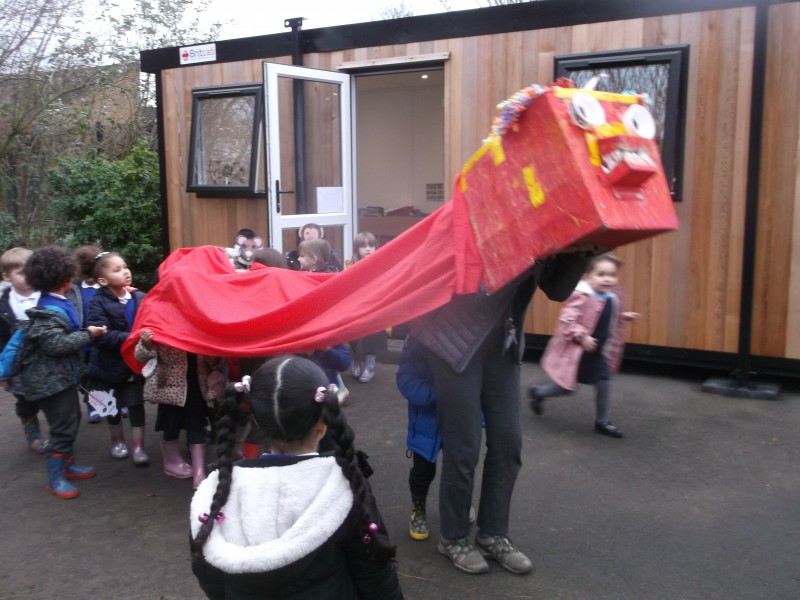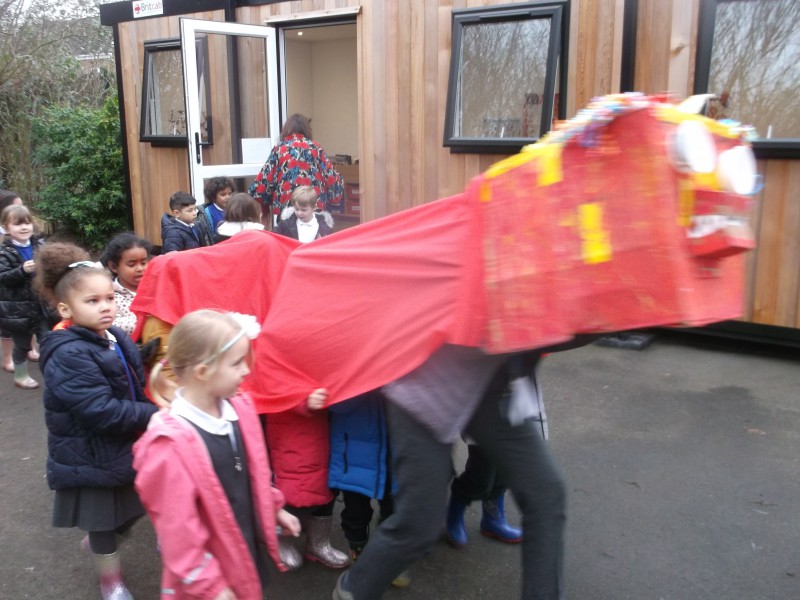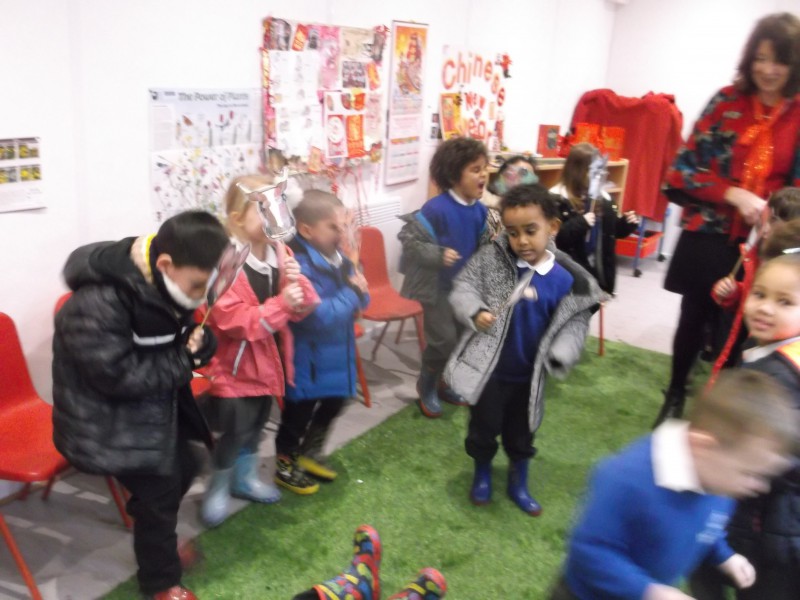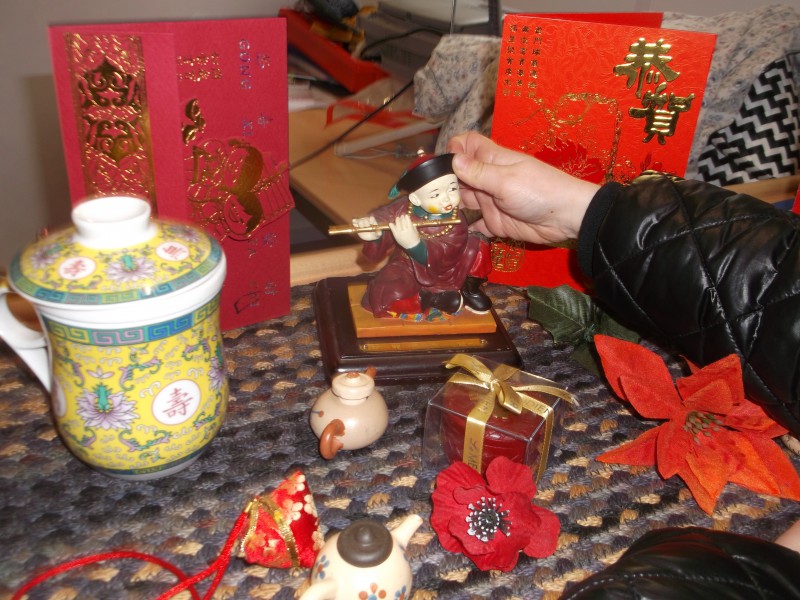 Year 3 are learning how plants can help them to have a healthy diet and better environment to play and rest in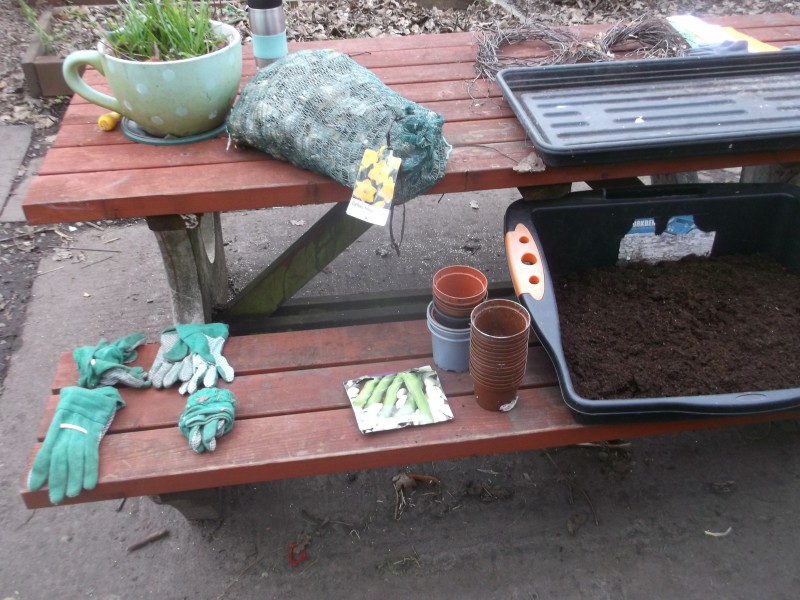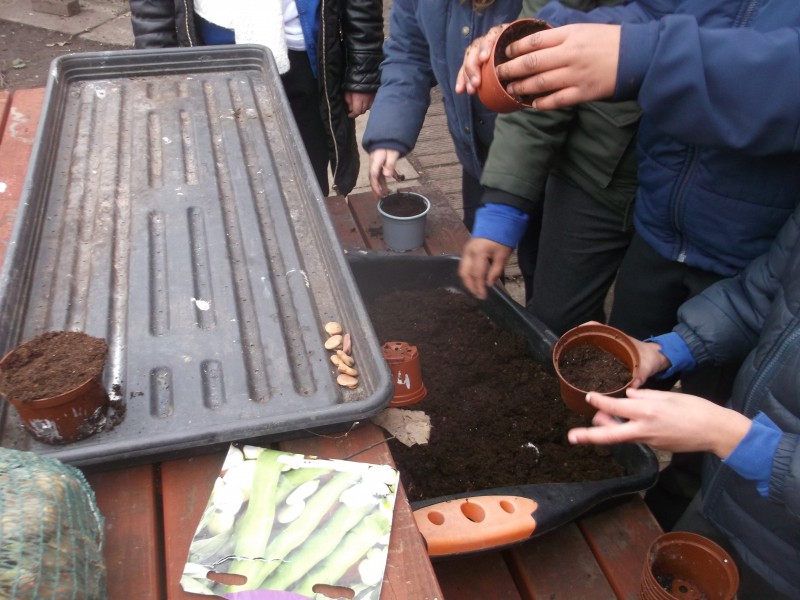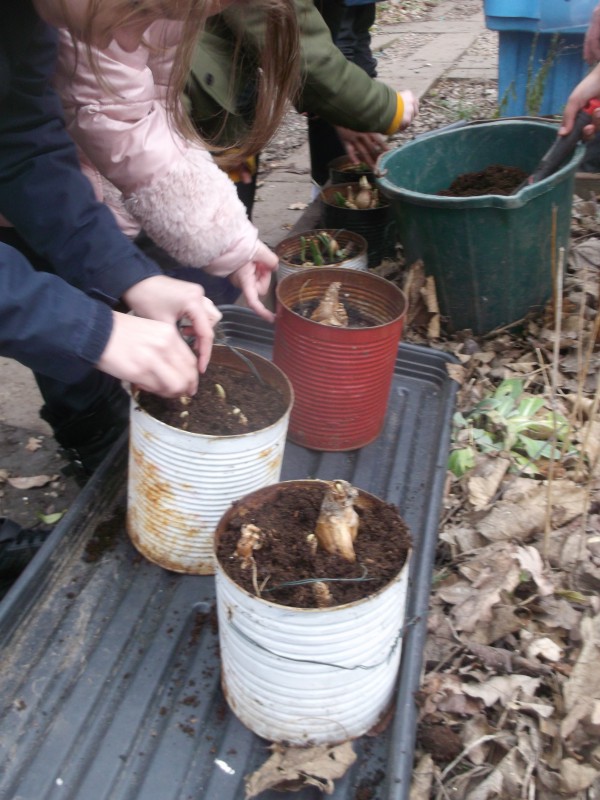 Reception are learning to make friendship bracelets to exchange them with their friends .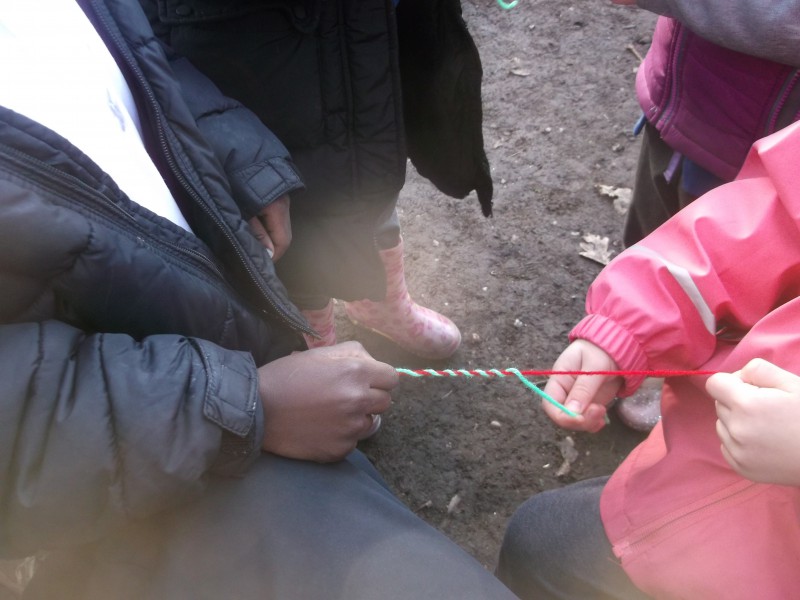 Year 1 and 2 are learning about animals. Why not to start our learning journey with our school guinea pig Candy.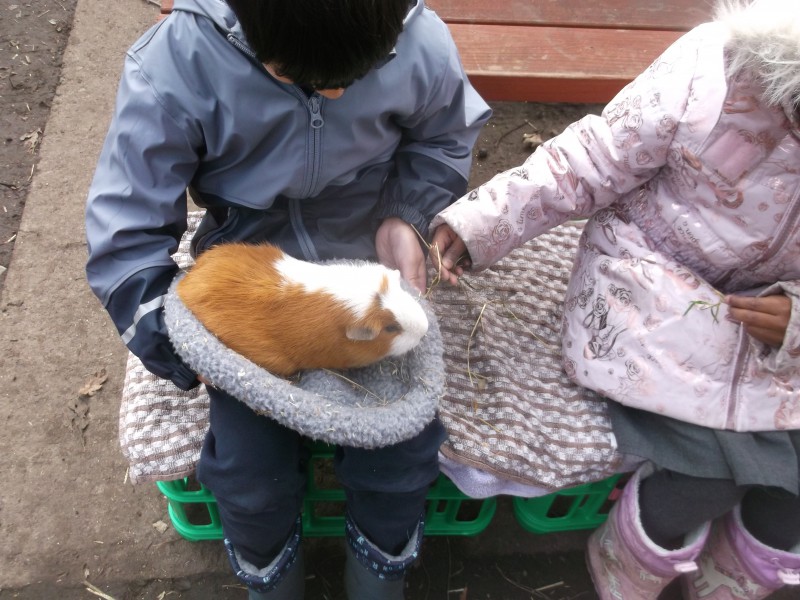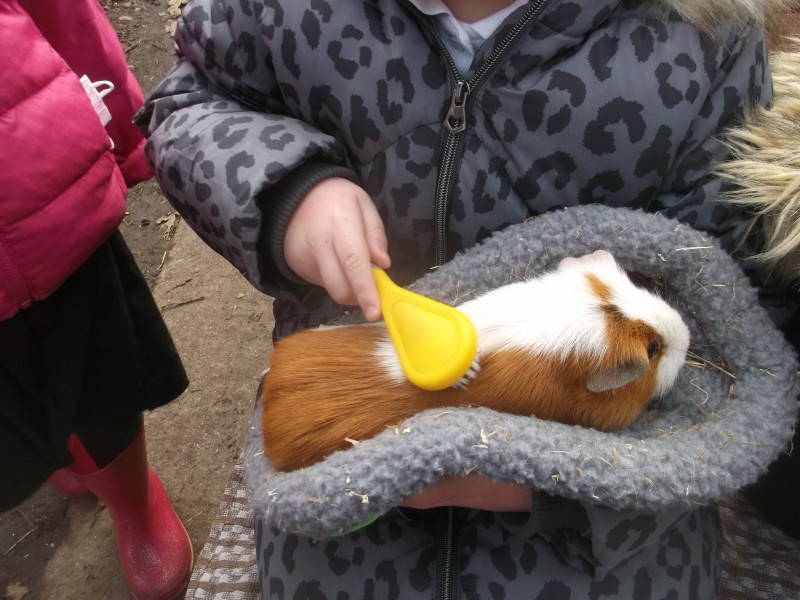 Autumn 2
We made some Christmas decorations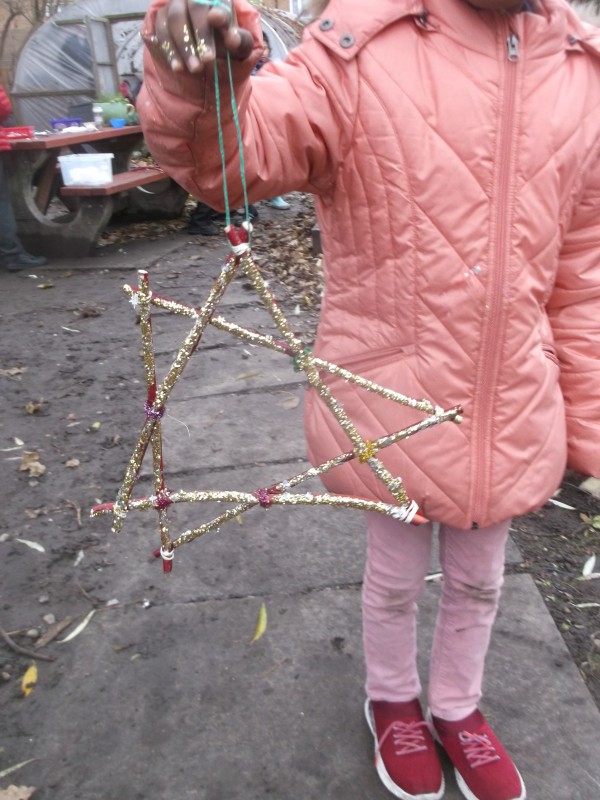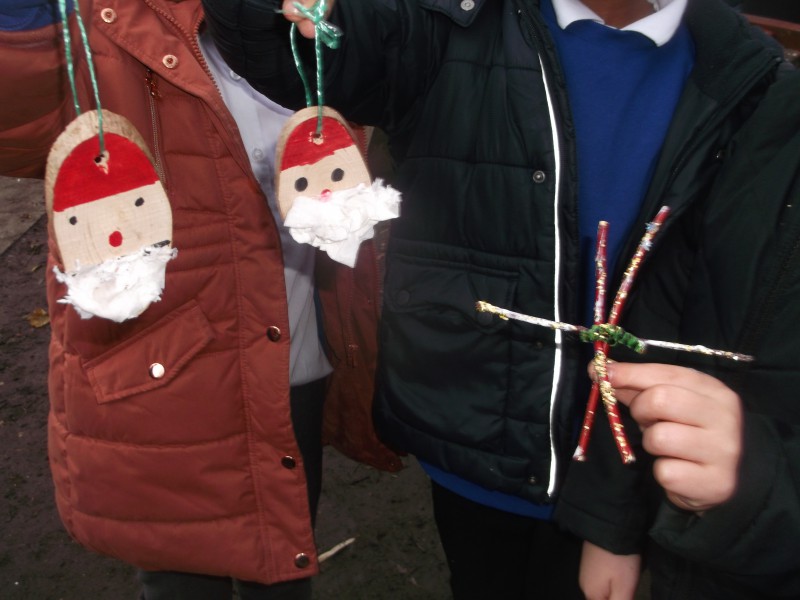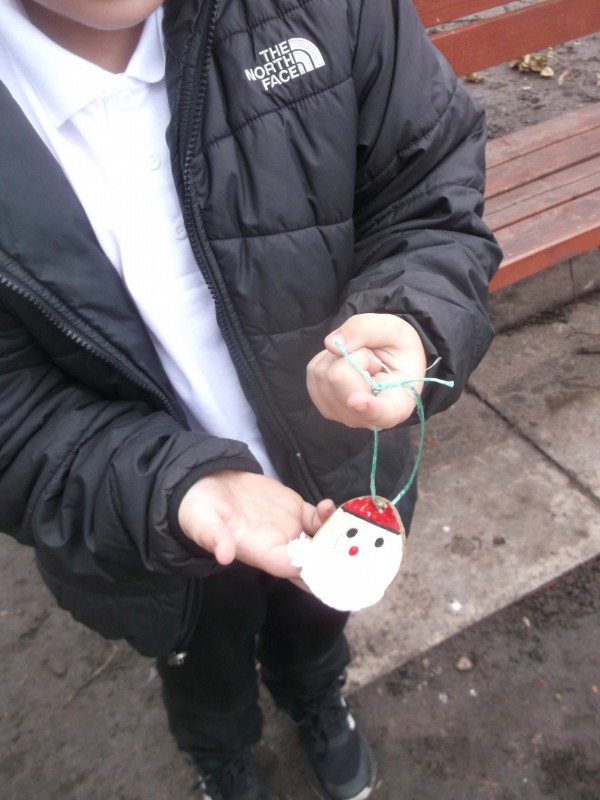 Making autumnal crowns for the kings and queens of the forest school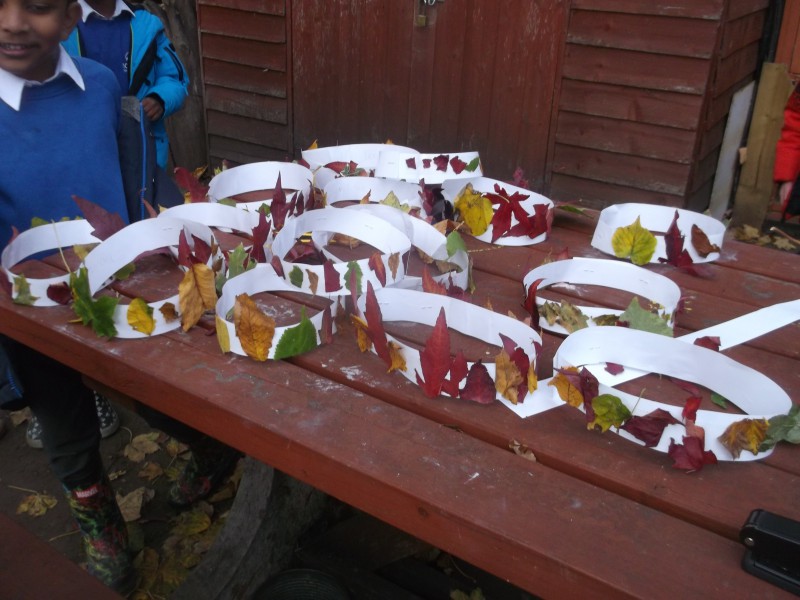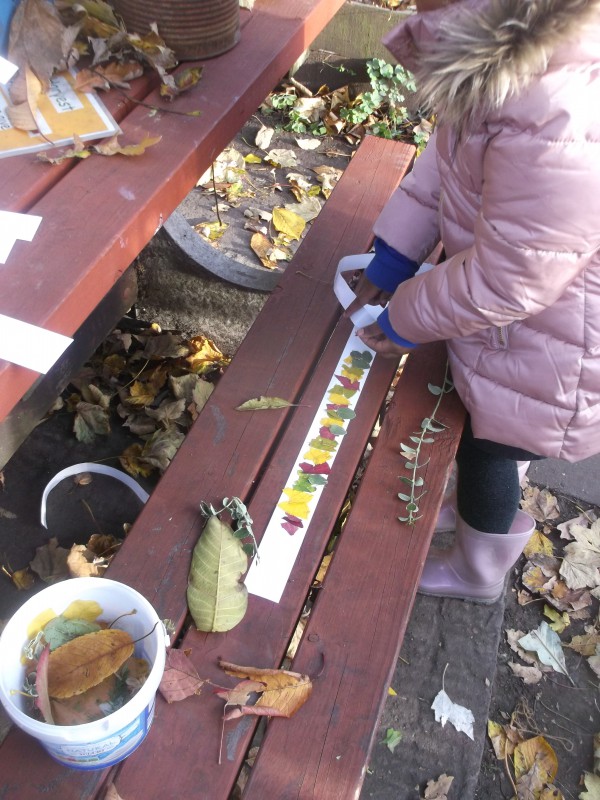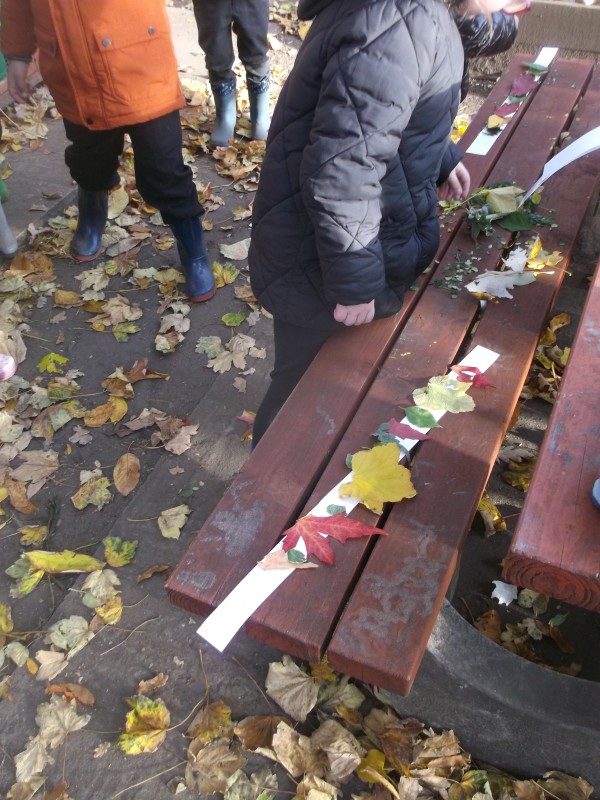 The Autumn Queen in her castle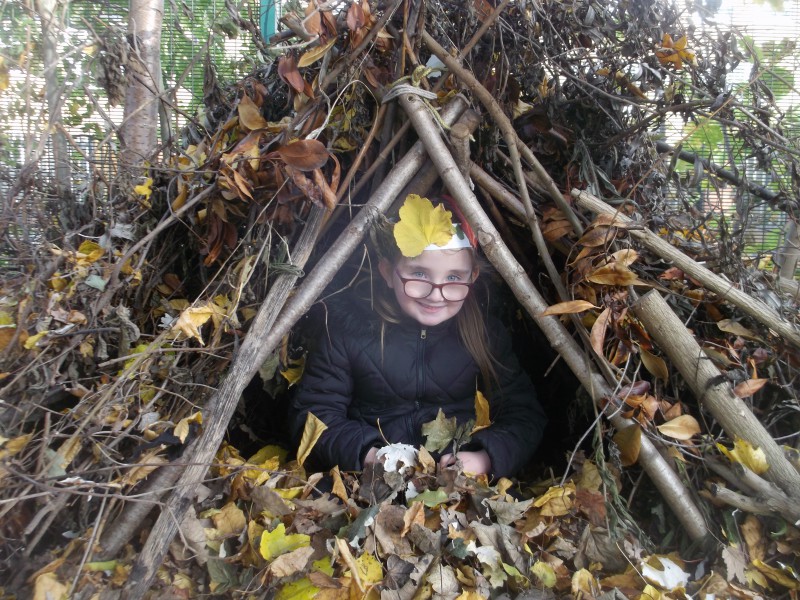 __________________________________________________________
Year 3 are learning about Ancient Greece
We listened to the Greek myth about Medusa and made Medusa clay masks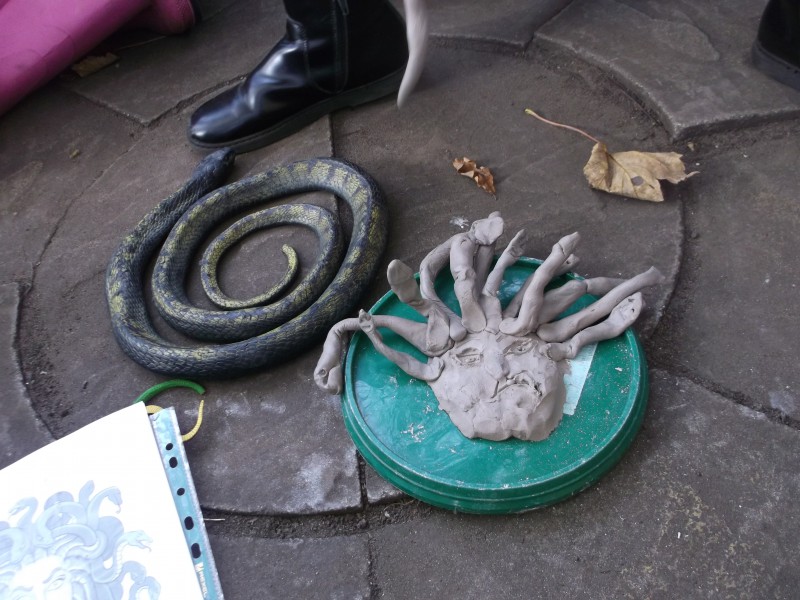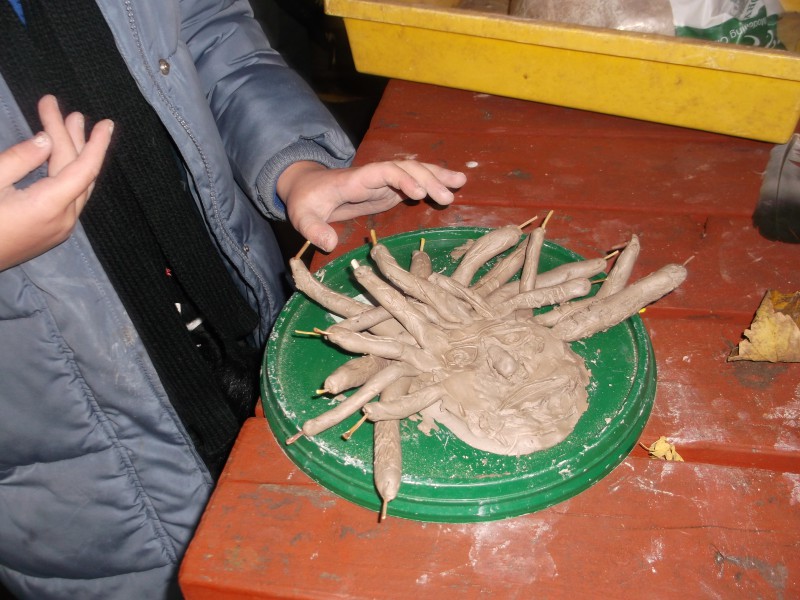 We are celebrating Diwali by watching the story of Rama and Sita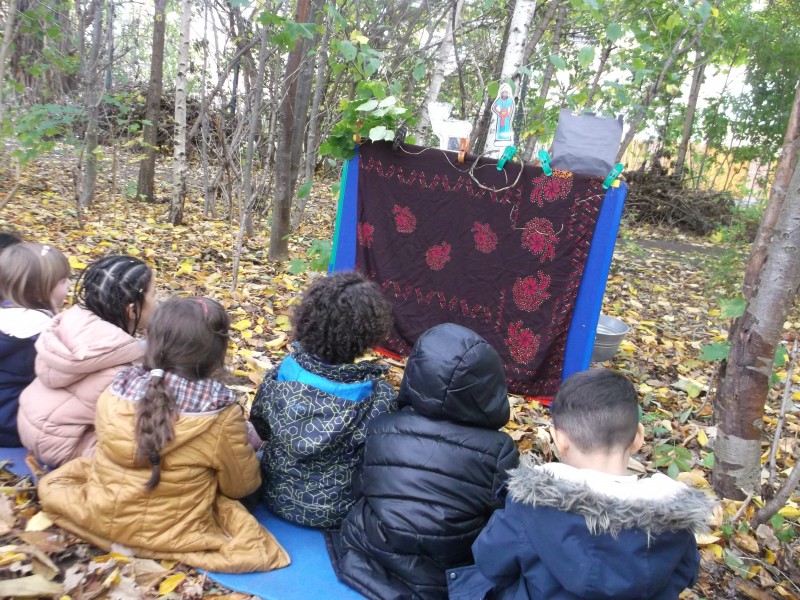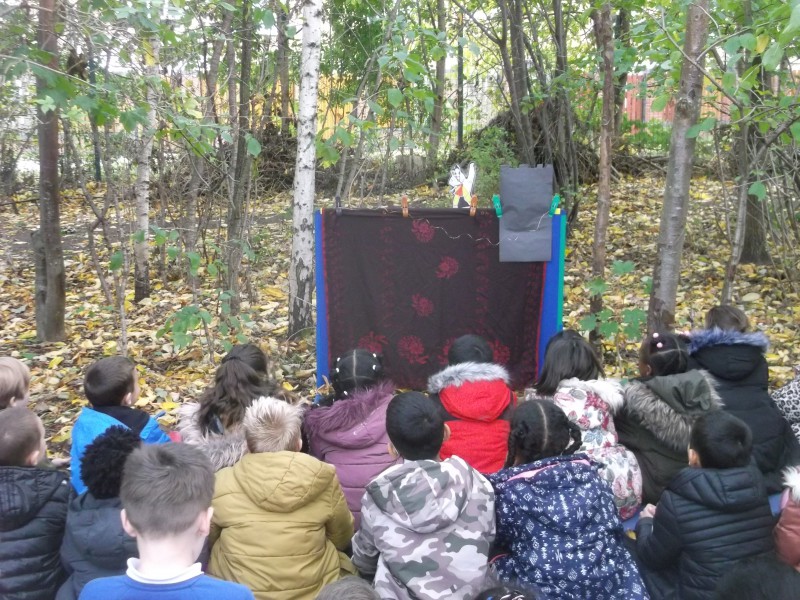 We have made some leaf fireworks to celebrate Diwali and Bonfire Night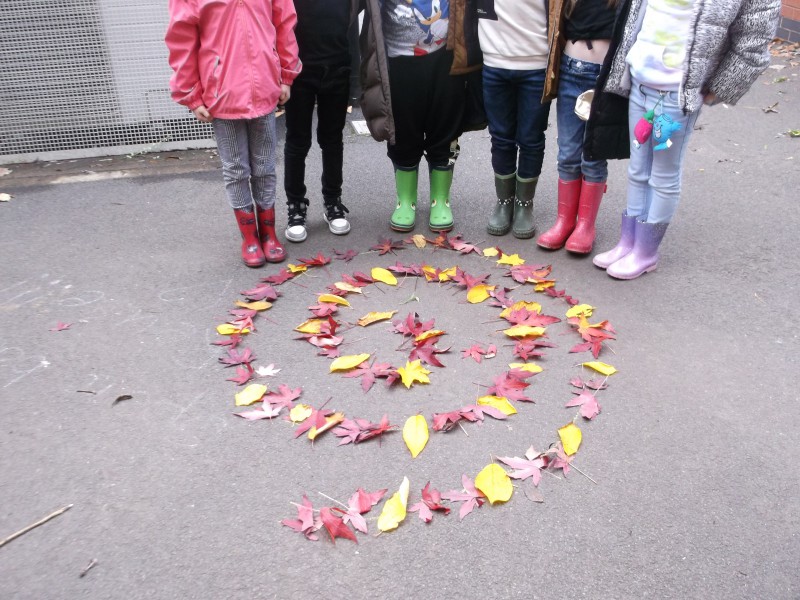 _______________________________________________________
Year 1 has been learning about Van Gogh. We painted some flowers and made two wonderful displays for the classroom. I am sure Mr Van Gogh would be proud of their work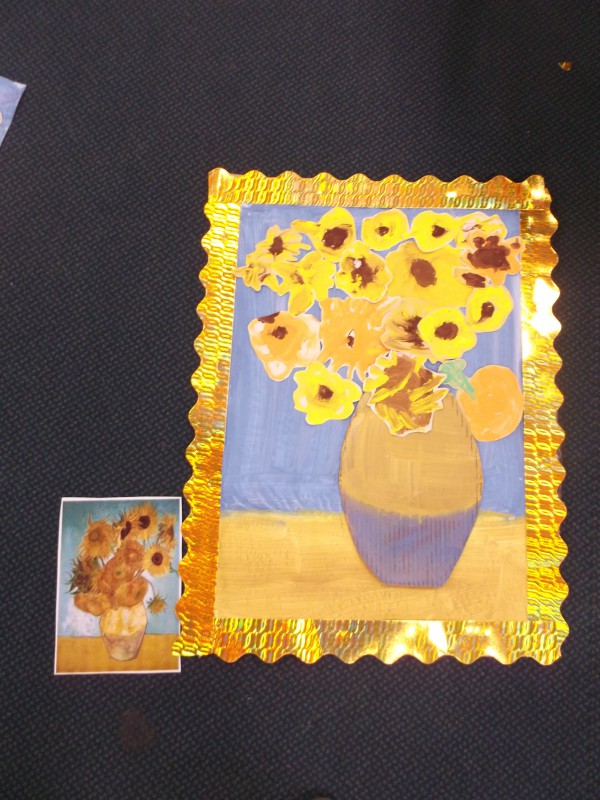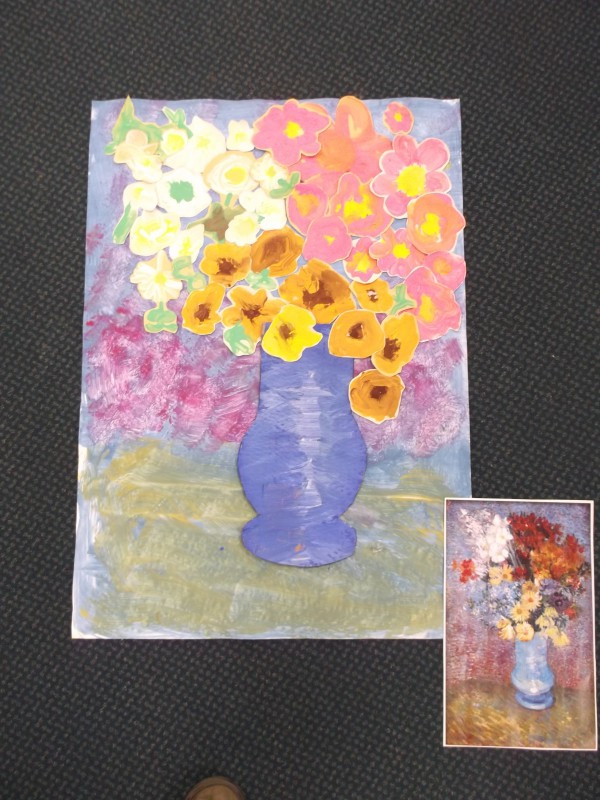 AUTUMN 1
Harvest display in the school garden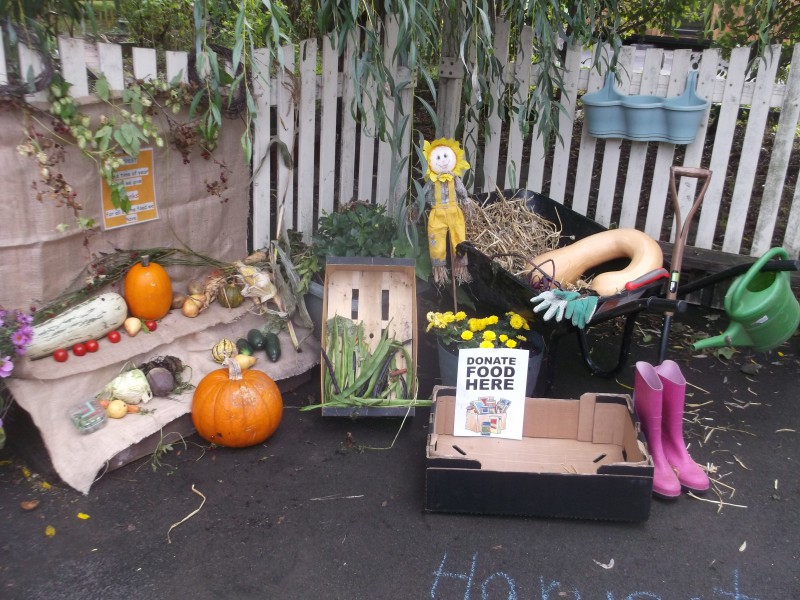 We have done a food collection to support our local Food Bank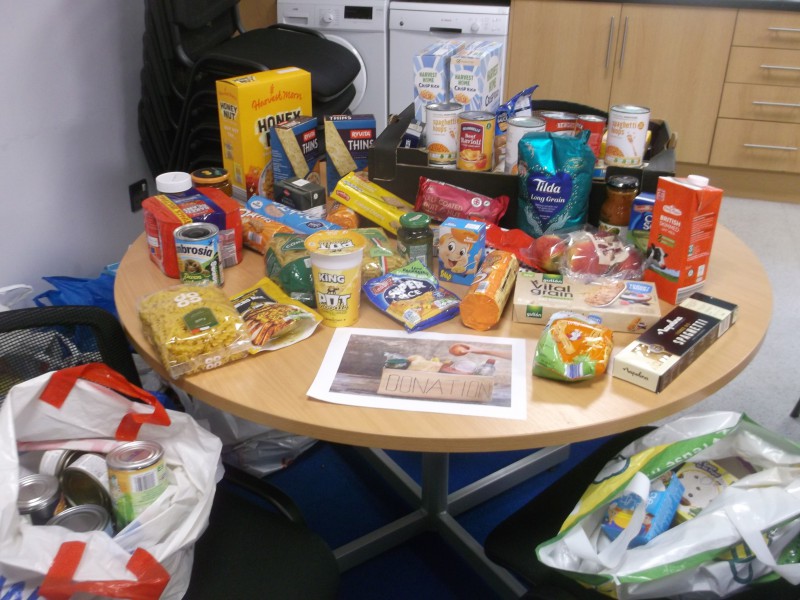 Reception class
Candy loves being stroked and fed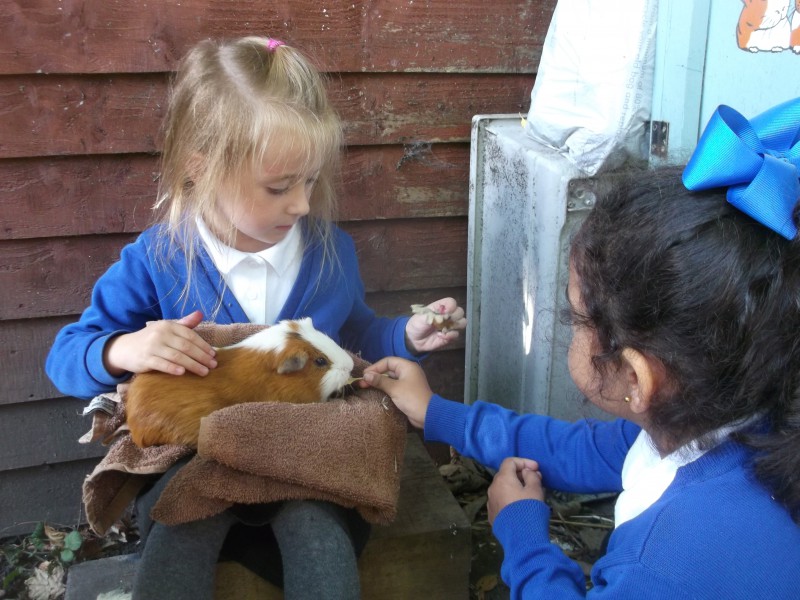 We are using chalk to draw in puddles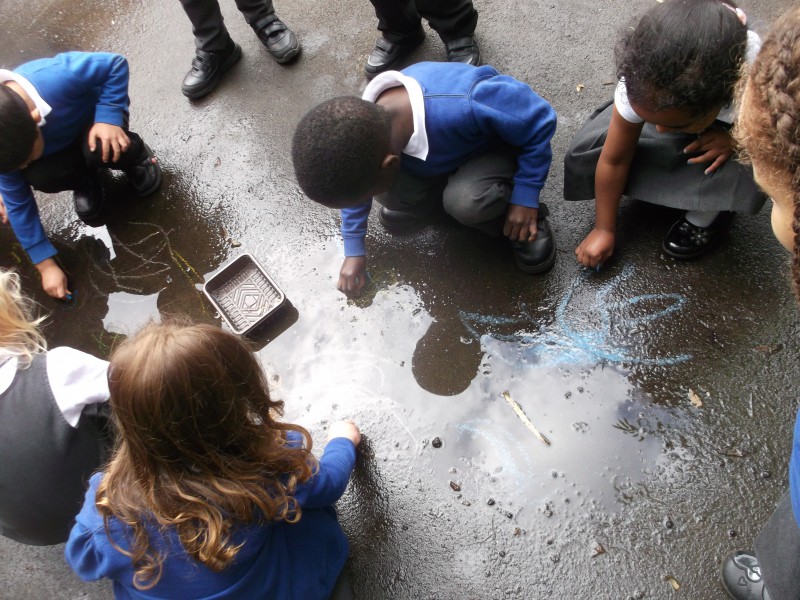 We are enjoying feeling the texture of conkers, acorns and berries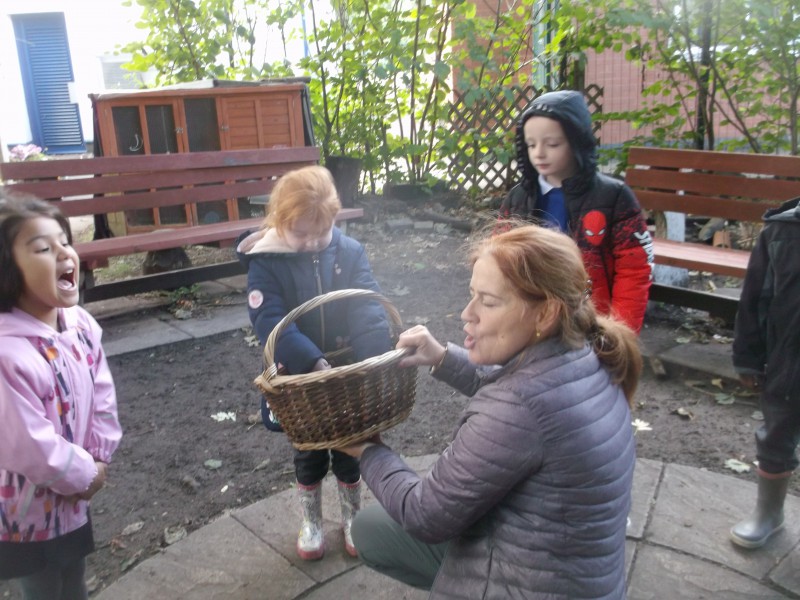 We are decorating Elmer with colourful leaves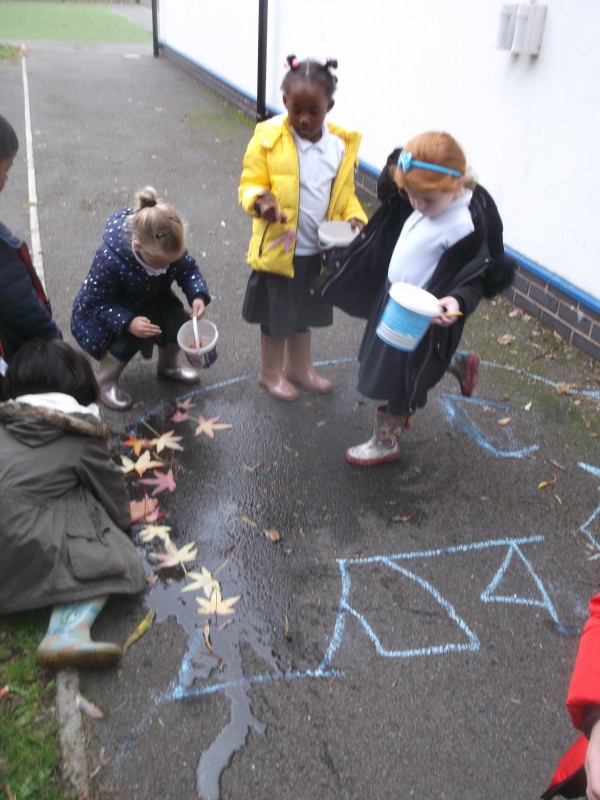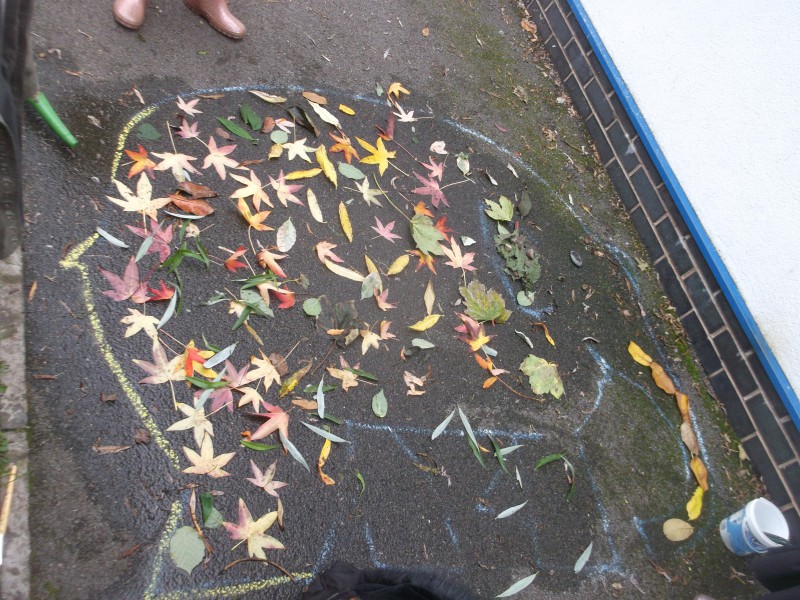 Reception made a leaf Elmer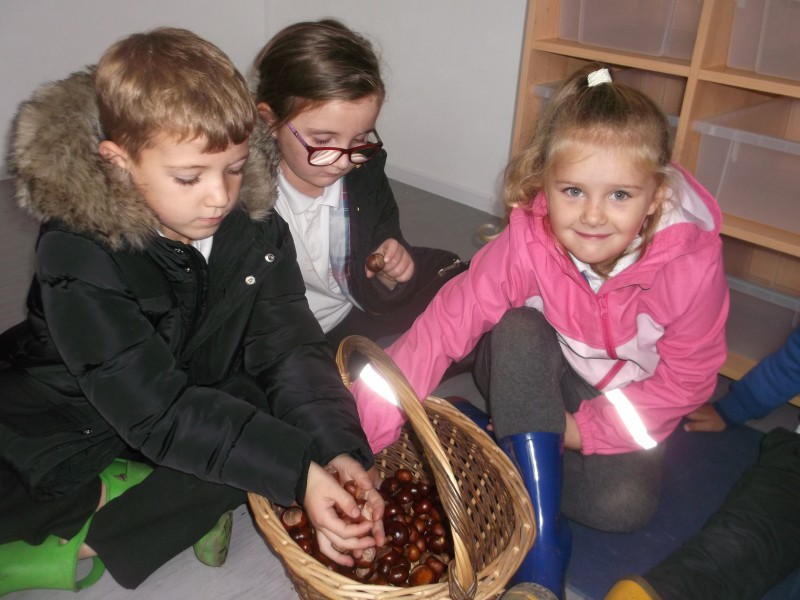 We are talking about the way that conkers feel: cold, smooth, hard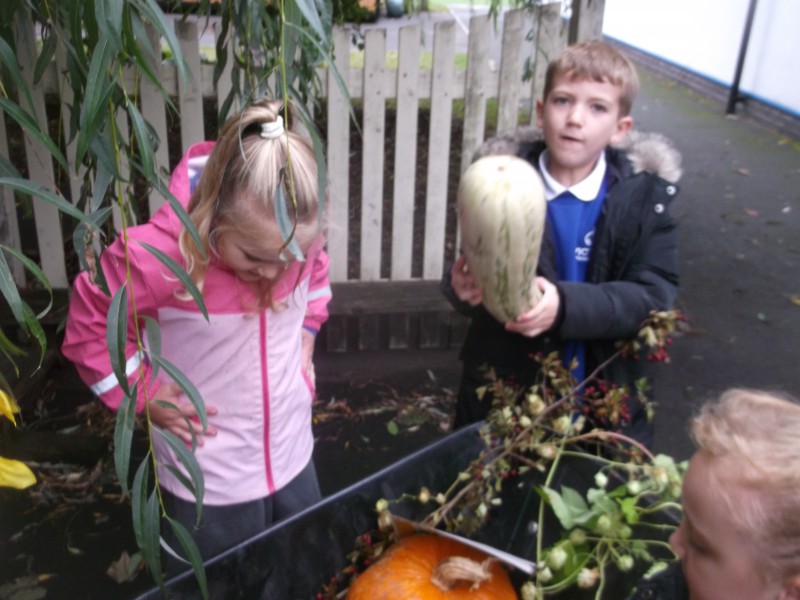 We are setting up a harvest display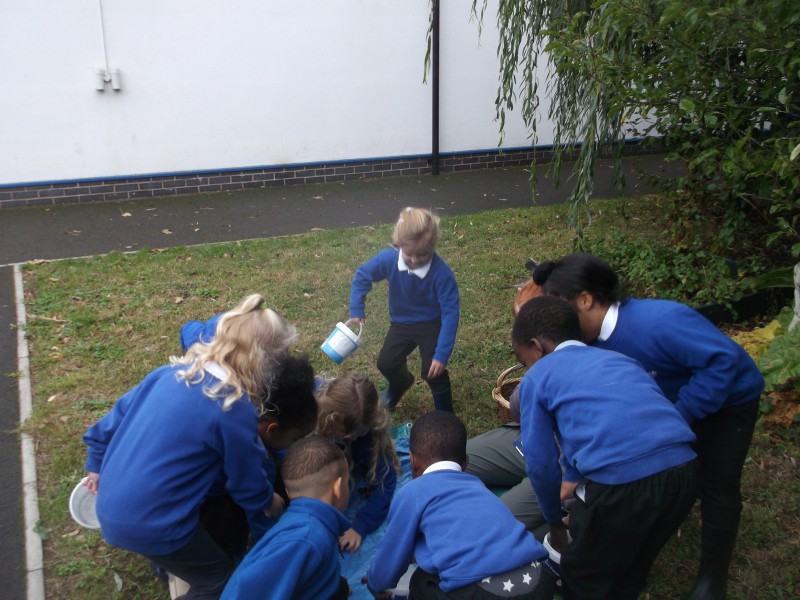 Year 1 are playing game of collecting conkers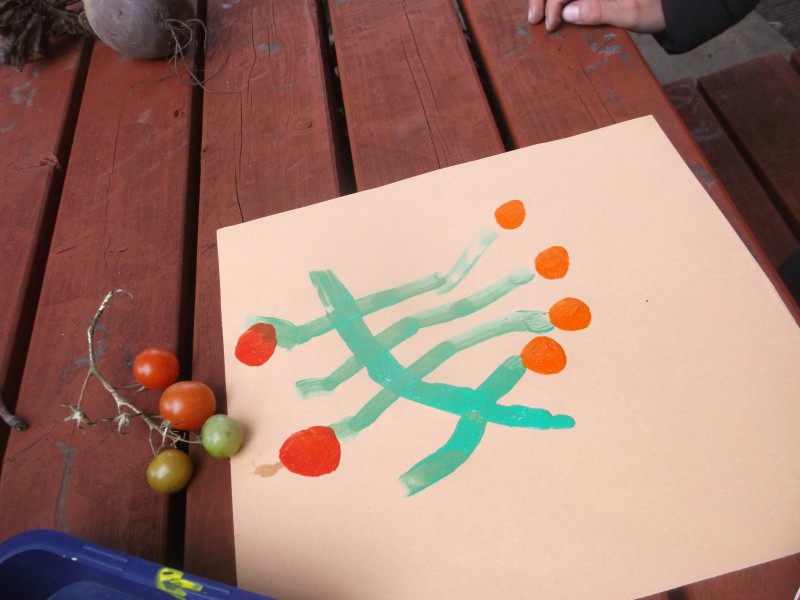 We have made some observational painting of our garden vegetables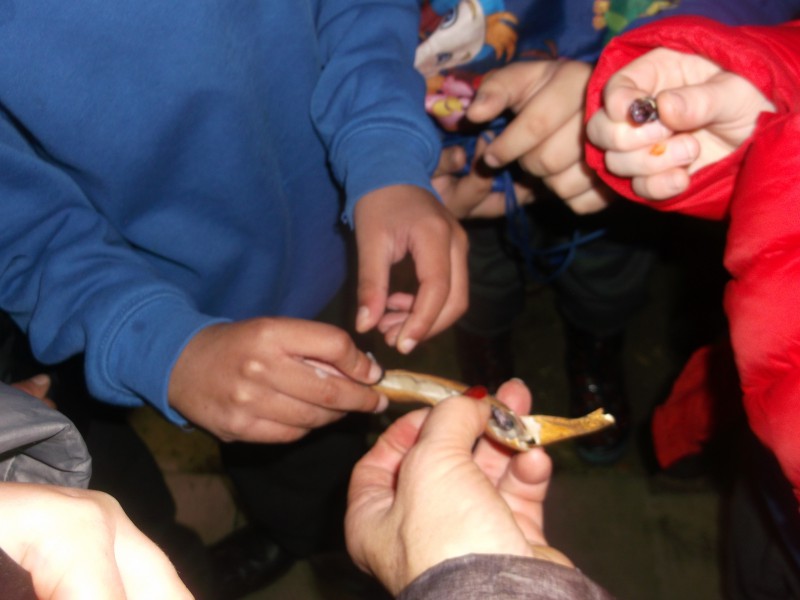 Forest school Club children collect seeds from our bean plants
_______________________________________________________
Year 3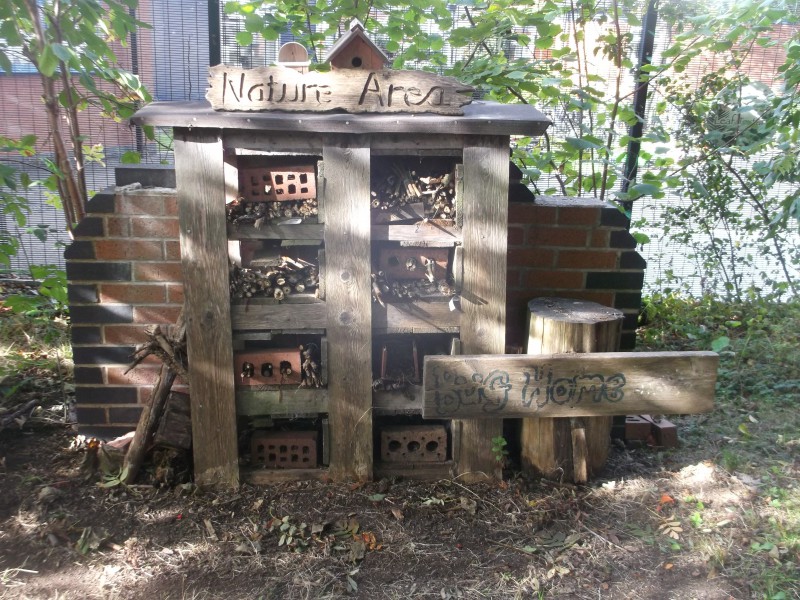 We have rebuilt our BUG HOME and fitted it with new sticks and bricks for bugs to hide in and hibernate through the winter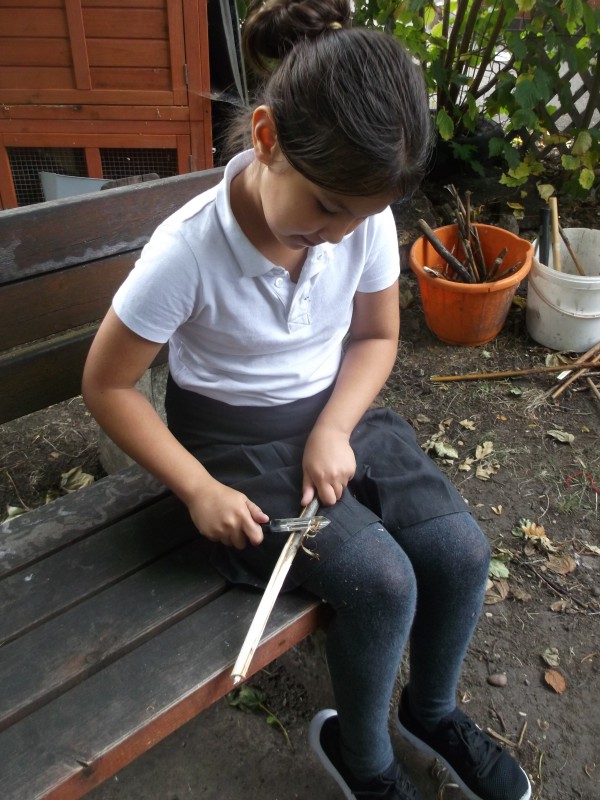 Super work at taking the bark off the willow stick
-----------------------------------------------------------------
Year 1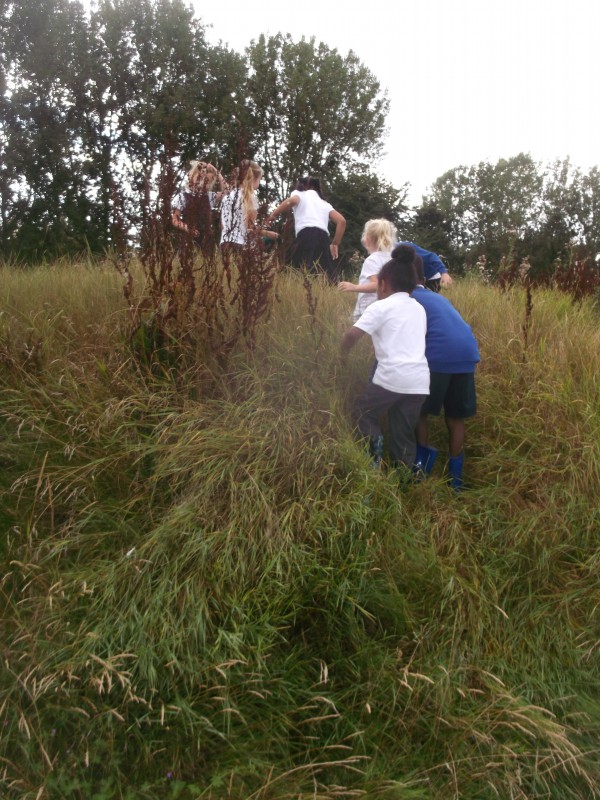 Year 1 has been checking the school grounds for the signs of Autumn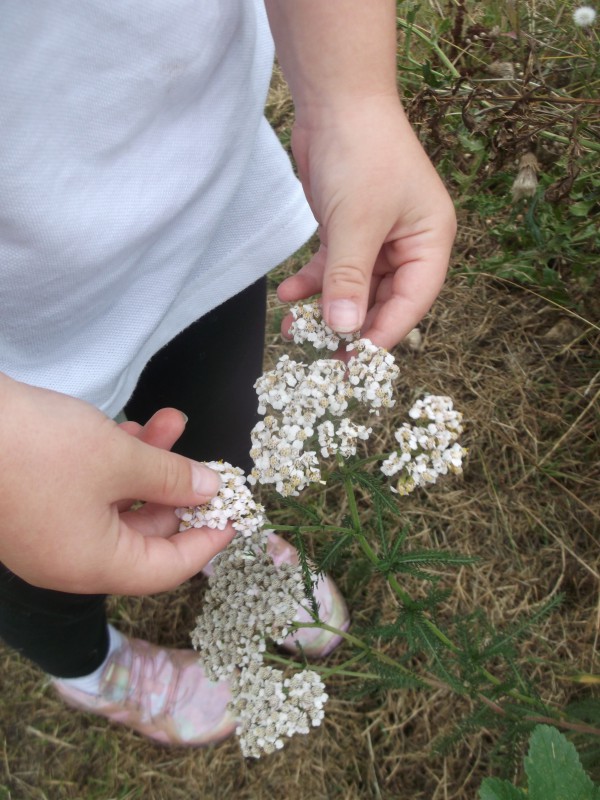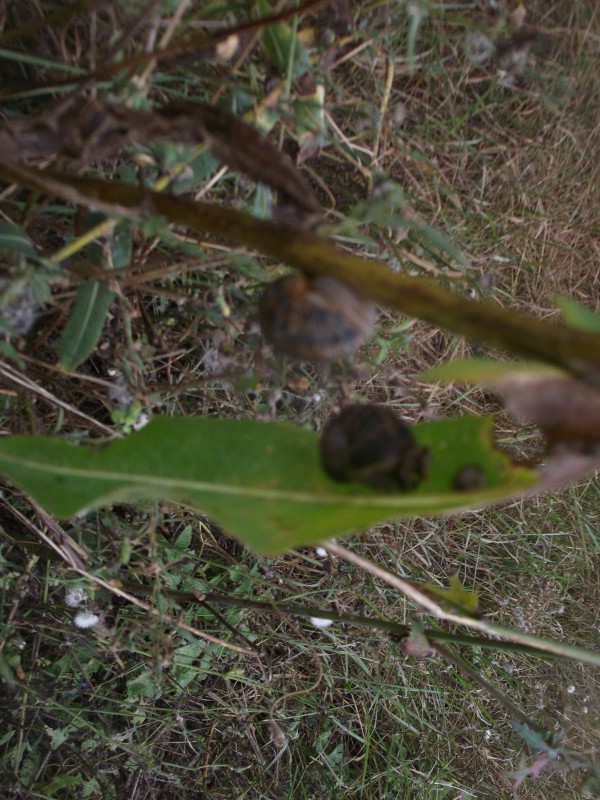 We found some flowers, insects and snails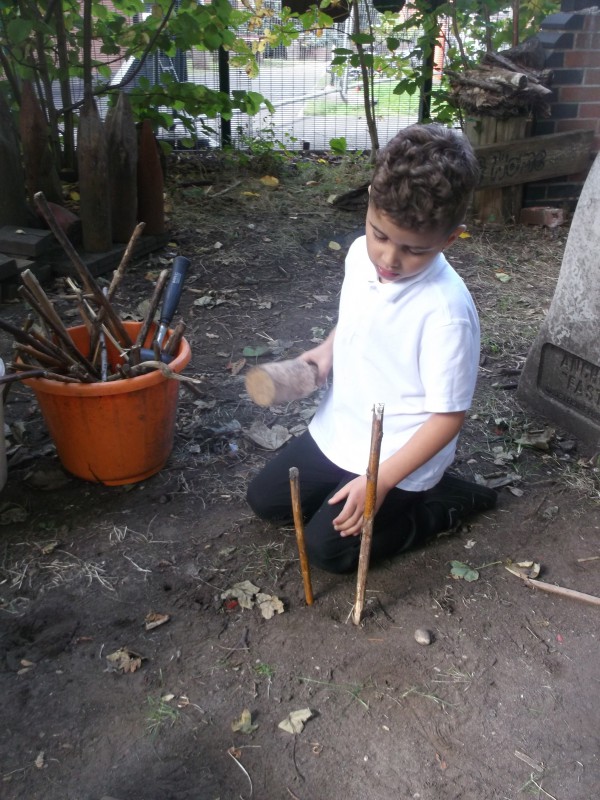 What are you making using this big mallet?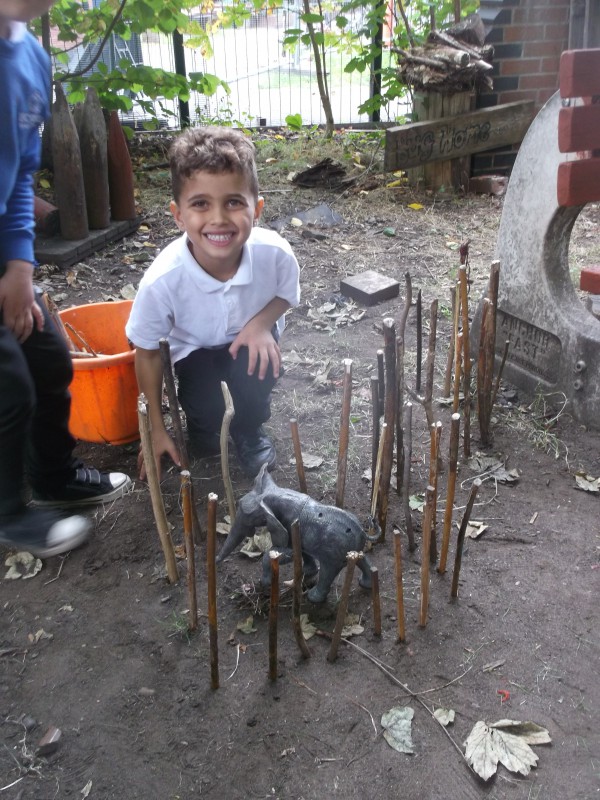 A perfect enclosure for the elephant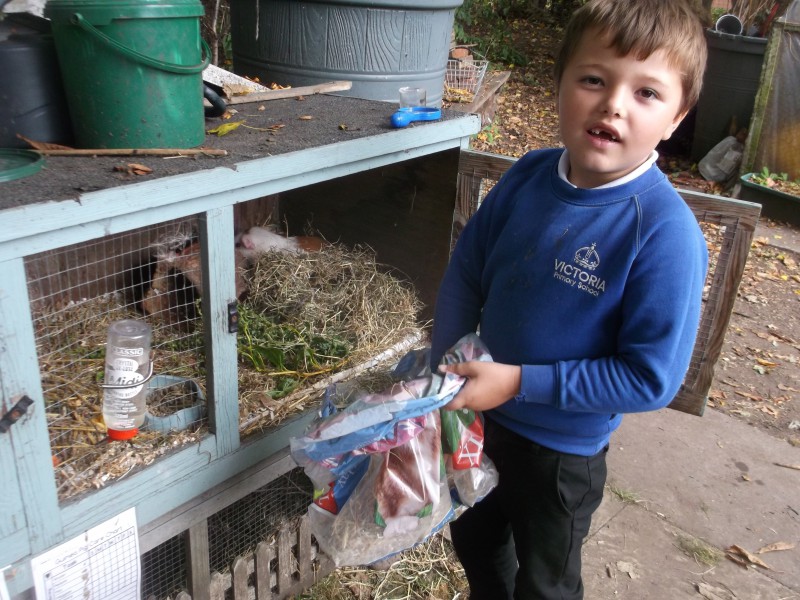 Our school guinea pig loves hay
We have harvested some potatoes ready for our Harvest Festival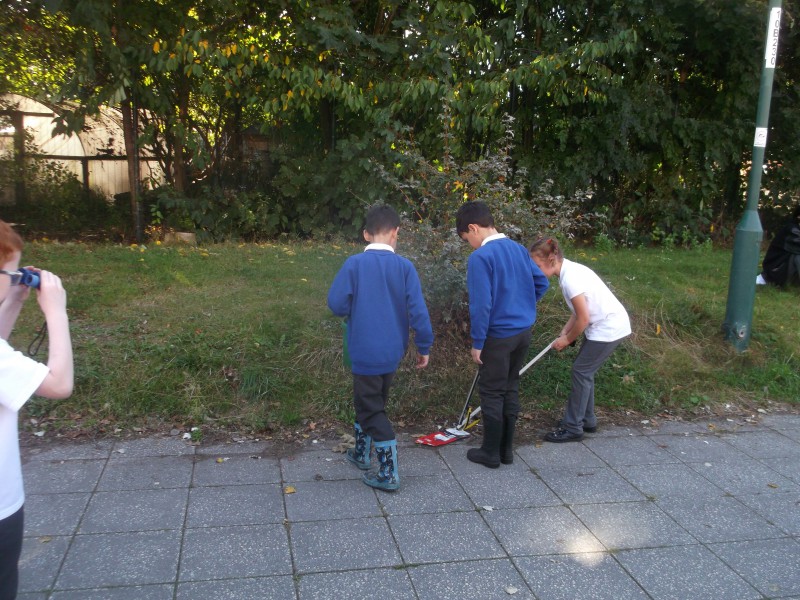 Forest school club children are litter picking around our school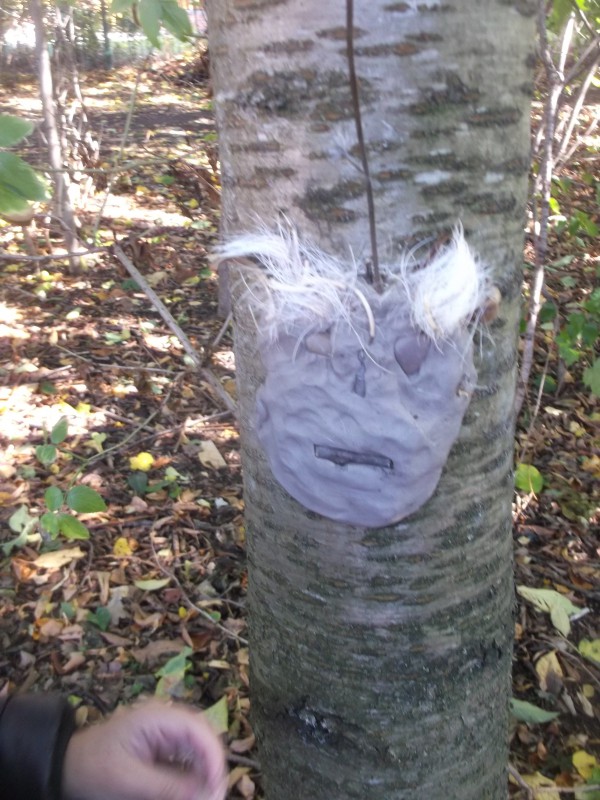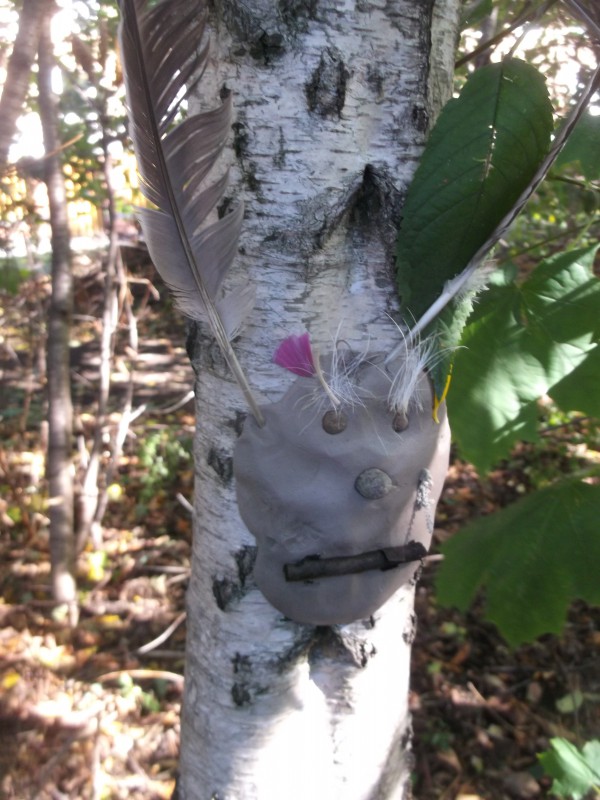 We have made some tree guardians to protect our trees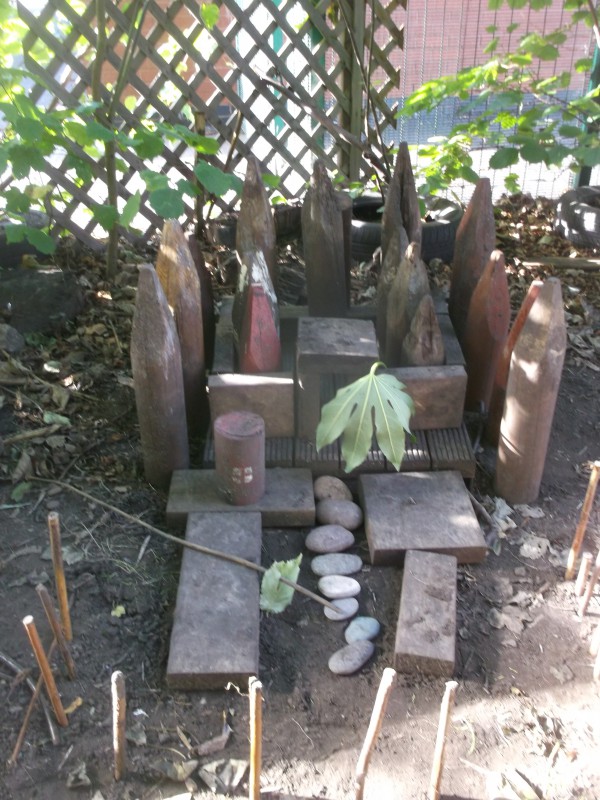 We have made a wonderful castle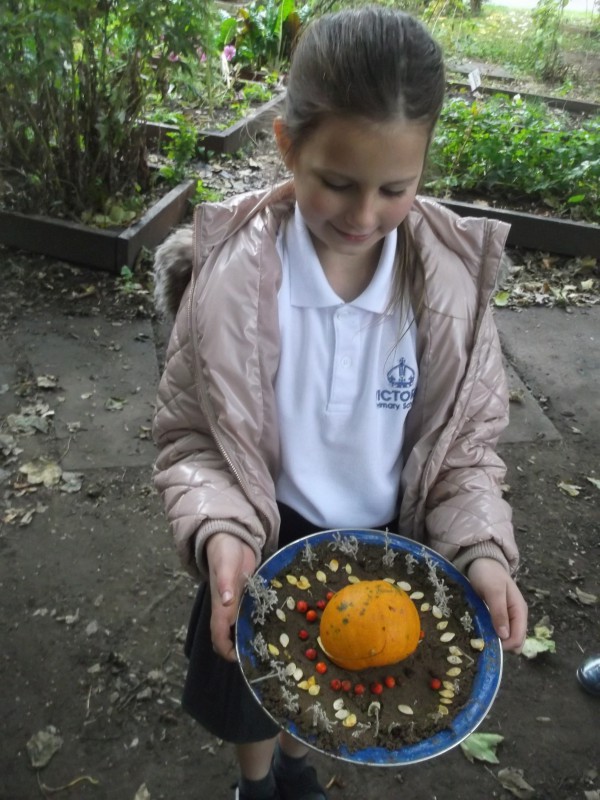 Our mud kitchen Star Baker with her pumpkin pie
August 2022
| M | T | W | T | F | WE |
| --- | --- | --- | --- | --- | --- |
| 1 | 2 | 3 | 4 | 5 | 6 |
| 8 | 9 | 10 | 11 | 12 | 13 |
| 15 | 16 | 17 | 18 | 19 | 20 |
| 22 | 23 | 24 | 25 | 26 | 27 |
| 29 | 30 | 31 | | | |
Forest School & Garden News