Special Needs
Special Needs
The documents below are those required by the DfE to be published on the website.
​
Transition
Your child will have met their new class teachers for September. A lot of planning and support has gone into preparing a successful transition for your child. Support will continue until the end of term (where necessary) to ensure a smooth transition. Should you have any concerns or questions regarding transition then please do not hesitate to contact me.
Miss Rachel Mousley (SENCo)
Parent Forum. Monday 23rd April. 2.00pm-3.30pm.
Thank you to those who came to meet other parents/carers, take resources and ask questions.
Congratulations to our SEVEN raffle prize winners.
March 26th - 2nd April is Autism Awareness Week
The children's SEND Forum met on 20th March and created a resources and activities pack for teachers to share with their class to raise awareness of Autistic Spectrum Conditions.
On March 28th, we created a whole school photograph to show that despite all of us being different, we stand together as one.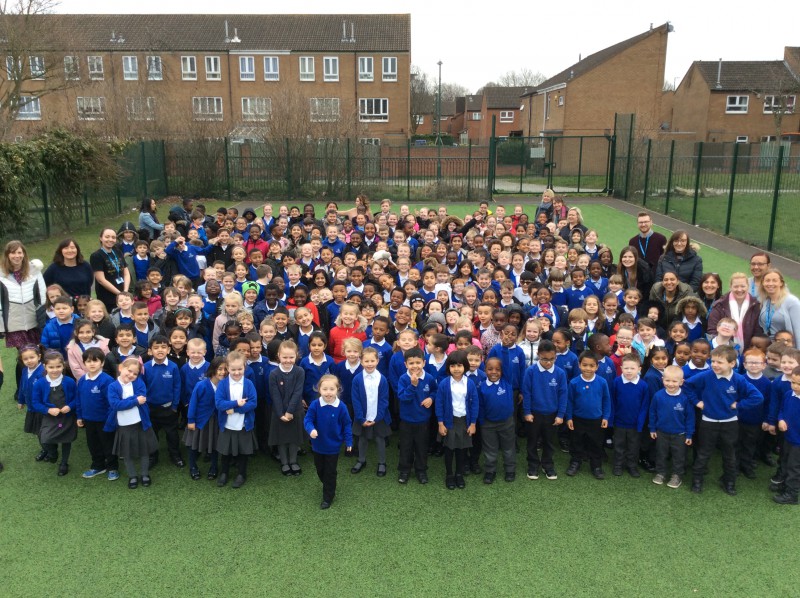 At Victoria Primary School we aim to provide every child with access to a broad and balanced education. This includes provision for those children attending EYFS and the National Curriculum in line with the Special Educational Needs Code of Practice.
We aim to be an inclusive school by ensuring that:
All children and young people are valued equally and take as full as part as possible in all school activities.
We promote the highest standards of achievement for all pupils through a broad and balanced curriculum.
We provide a differentiated curriculum appropriate to individual's needs and abilities.
We identify barriers to learning and participation that require additional provision as early as possible in a pupil's school career.
We have high expectations and suitable targets for our children.
We acknowledge the vital role that parents play in their child's education and ensure they are informed of progress and achievements.
Pupils with additional needs are involved, where practicable, in decisions affecting their future provision.
Seek the advice and expertise of other agencies and professionals as required.
Our co-ordinator for pupils with Special Educational Needs is Miss Rachel Mousley. Miss Mousley is happy to provide families with support and advice; she can be easily contacted via the school office.
The "Local Offers" for SEN Provision for both Victoria Primary School and Nottingham City Council can be found to the right of this screen
Children's SEND Forum
Here at Victoria Primary School, we believe ALL children should have a voice in school.
Similar to the school council, representatives from years 4-6 meet once a term to discuss what is working well for children with SEND in school and what changes they would like to see to help them make progress and access their learning more efficiently.
On 20th March at our meeting, the children were fantastic and helped to organise resources for Autism Awareness Week. They also came up with the motto for the week;
"We are all different, but we stand together as one."
On April 17th, Some of the children from our SEND Forum briefly met the school's SEND Governor. They talked about what is working well and any improvements they would like to see in the school. Mr Henderson was incredible pleased with the children's responses and the confidence they showed in their very important role!
We met on June 18th with our school governor, Mr Henderson, to talk about transition and managing anxiety. Mr Henderson was very impressed by their questions and discussions.
Key information
SENCo: Miss Rachel Mousley.
SENCo post taken up: January 2017.
NASENCo Qualification: October 2015
Certificate of Competency in Educational Testing: December 2017
British Psychology Society Registered Test User: February 2018
SENCo Vision:
To be part of a team, building an extraordinary school for children with Special Educational Needs & Disabilities to ensure they feel safe, equal to their peers & happy.
To support staff to help these children achieve the best they can, develop their holistic growth whilst improving inclusion across the school and wider community.
SEND Governor: Mr Richard Henderson
Useful Websites
http://www.ppsnotts.org.uk/
Nottingham and Nottinghamshire Parent Partnership Service supports parents and carers of children with special educational needs and disabilities living in two local authority areas – you can contact us if you live in Nottingham City or anywhere within the county of Nottinghamshire. You can also contact us if you are about to move into either of these areas.
​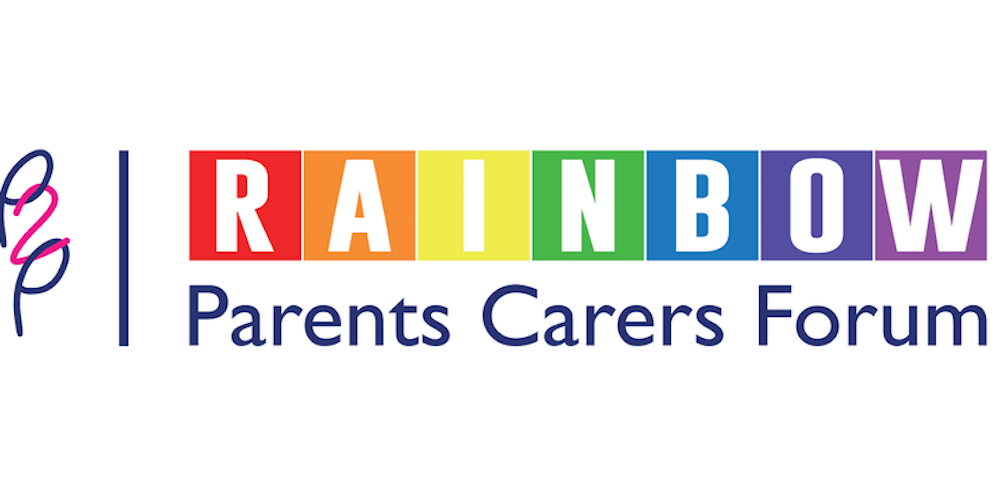 ​ http://www.rainbowpcf.org.uk/
Rainbow Parents Carers Forum is a support group and voice for parents & carers
who have a child with a special educational need and/or disability (SEND). We are a parent led organisation whose mission is to "Support and Empower Families to be Heard and Achieve Better Outcomes".
http://www.askiris.org.uk/
The IRIS Project is a one-stop shop offering information, advice and support to parents and carers of children and young people with disabilities based in Nottingham.
​ https://www.family-action.org.uk/
Family Action transforms lives by providing practical, emotional and financial support to those who are experiencing poverty, disadvantage and social isolation across the country. Our innovative services reach out to those in need, we strengthen families and communities, build skills and resilience and improve the life chances of children and adults.
Related Downloads
September 2018
| M | T | W | T | F | WE |
| --- | --- | --- | --- | --- | --- |
| | | | | | 1 |
| 3 | 4 | 5 | 6 | 7 | 8 |
| 10 | 11 | 12 | 13 | 14 | 15 |
| 17 | 18 | 19 | 20 | 21 | 22 |
| 24 | 25 | 26 | 27 | 28 | 29 |