Welcome to Nursery
Nursery
2018-2019
Summer 2
UNDER THE SEA
Look how good we are at drawing a person. Erik's person is wearing earrings and Hanna's has a bellybutton.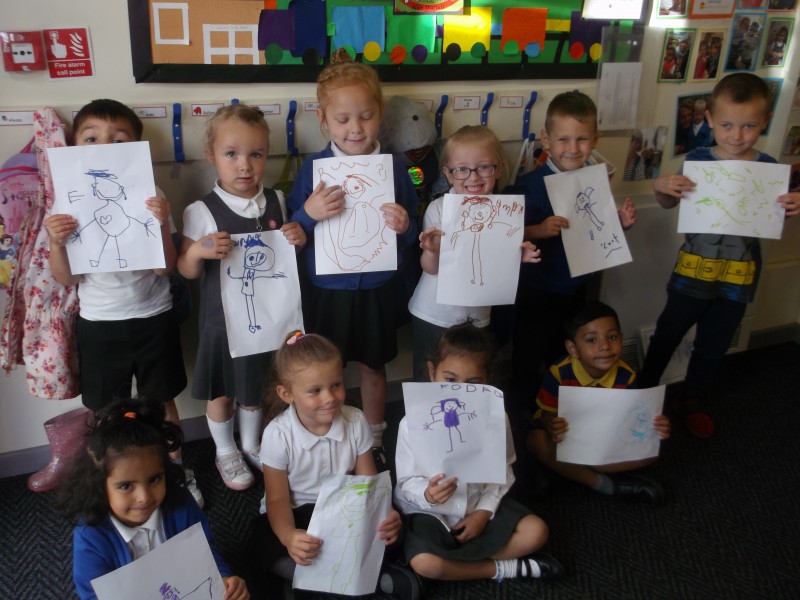 We are testing a new hammock in the Forest School.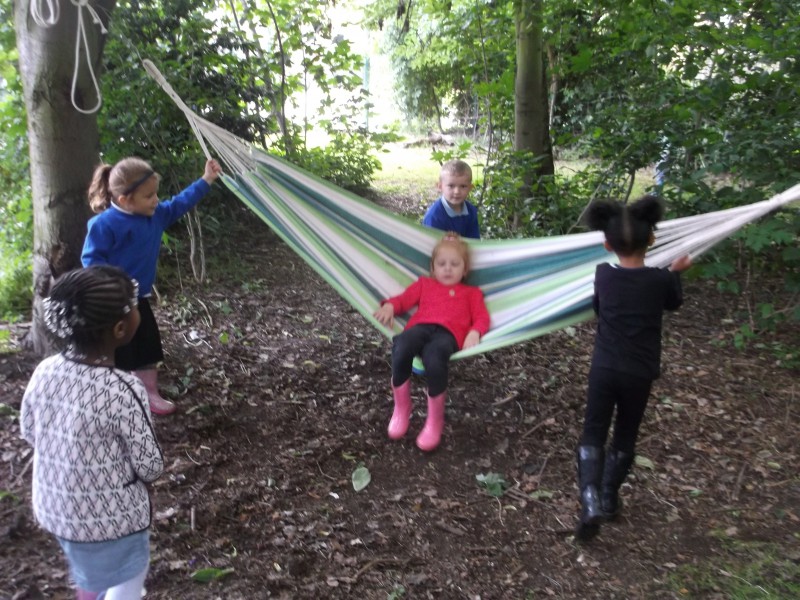 We found the best shape for shark teeth-triangles.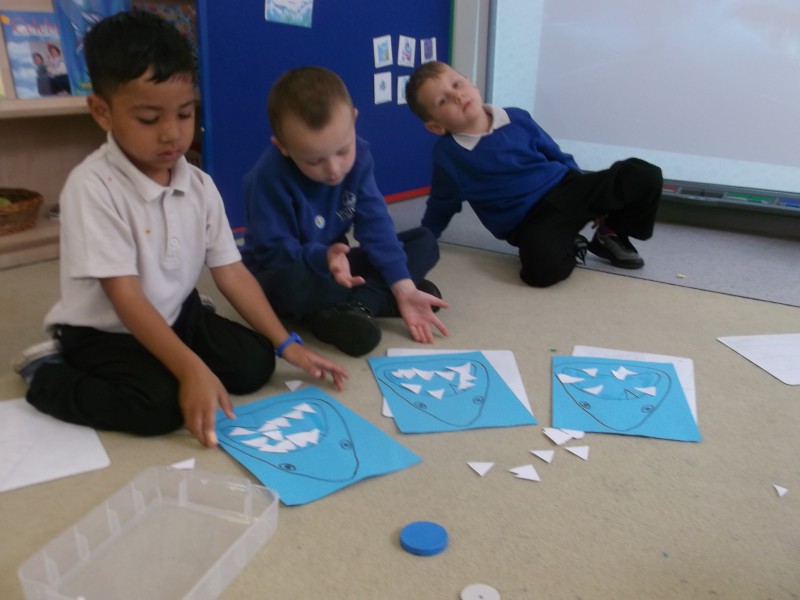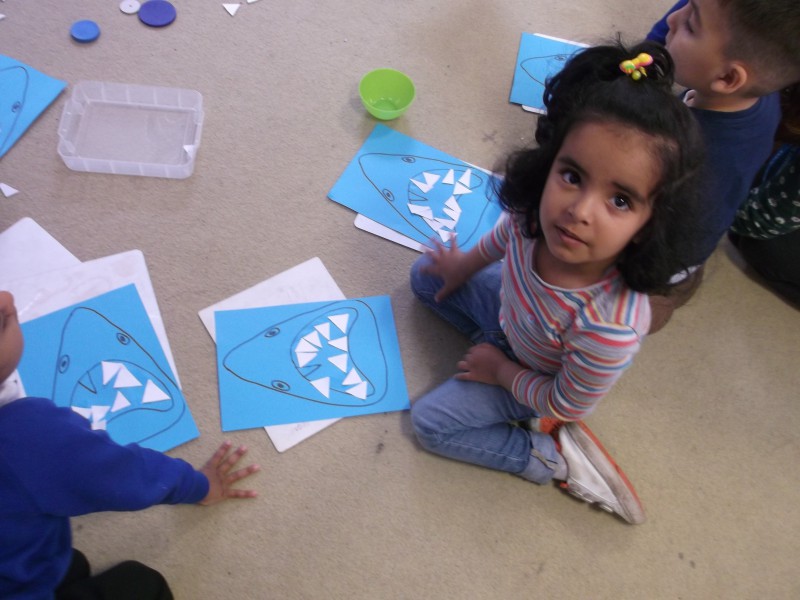 Aram counted 10 teeth!
We can write our names!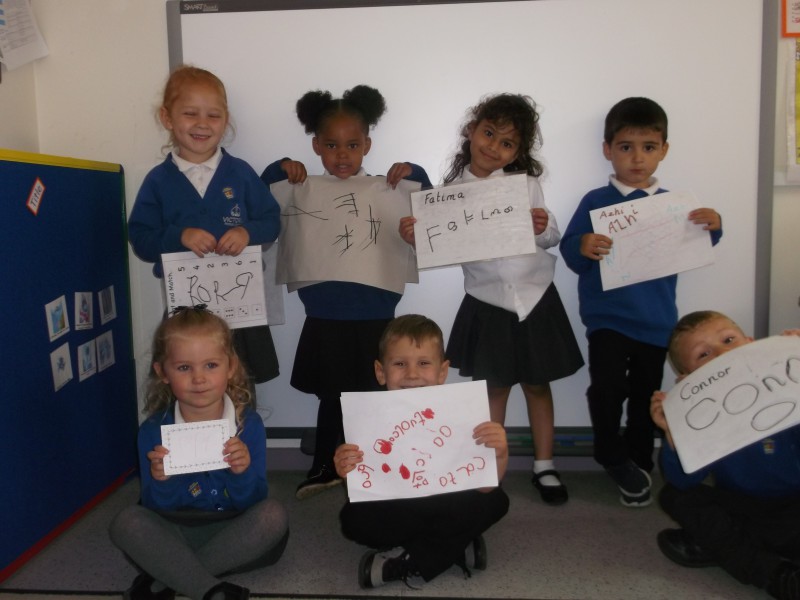 Investigation and problem solving; How many magnets does it take to move the chair?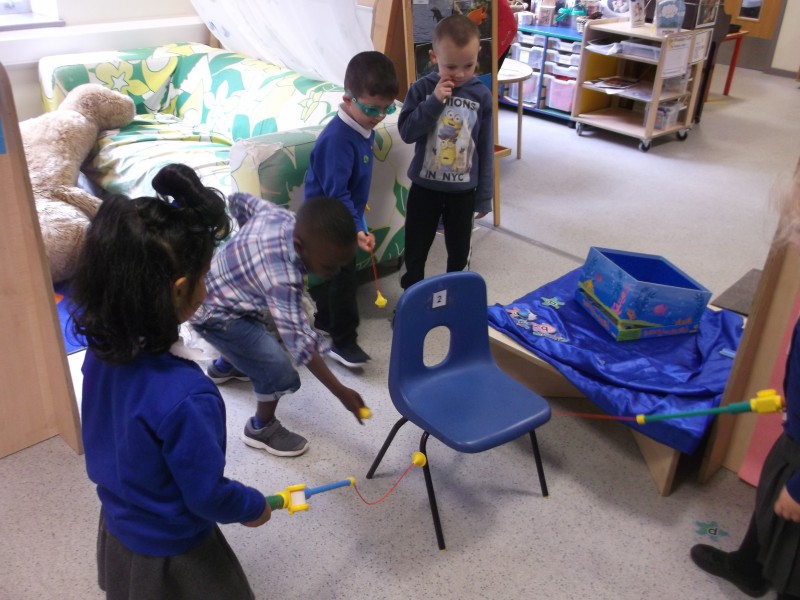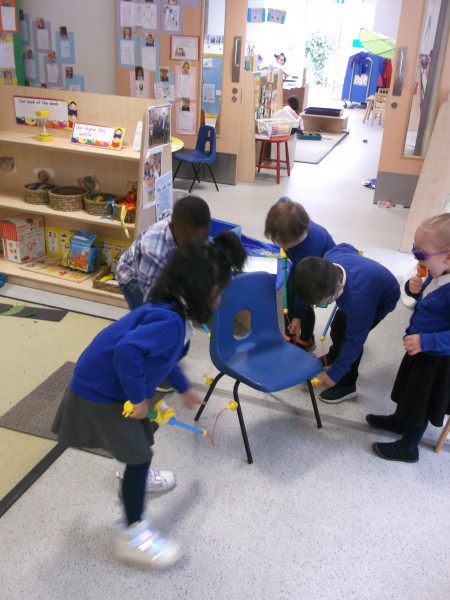 ___________________________________________________________________
Dear Parents and Friends
On the 14th of June
Tall tales will be told
Of Pirate adventures
And chests full of gold
There'll be hat making, boat making,
Hunting for treasure.
Come at 9:00 for hours
Of Pirate- filled pleasure!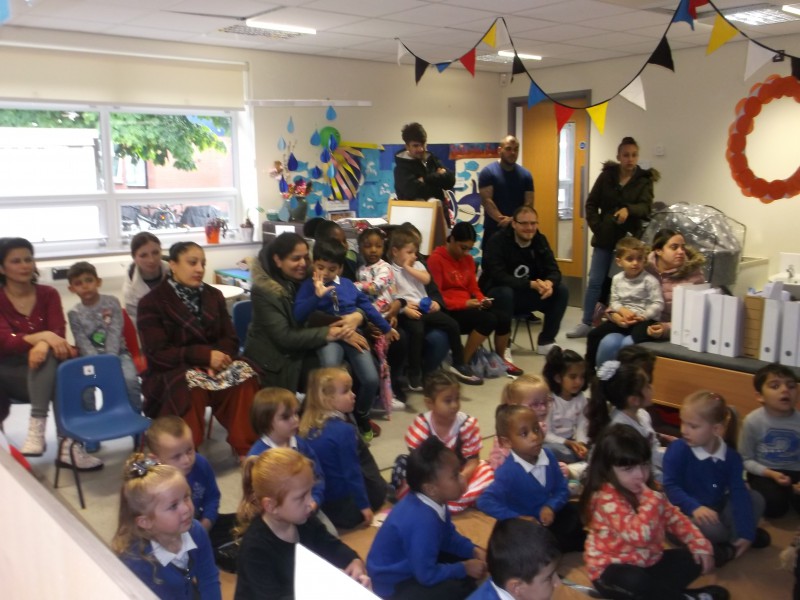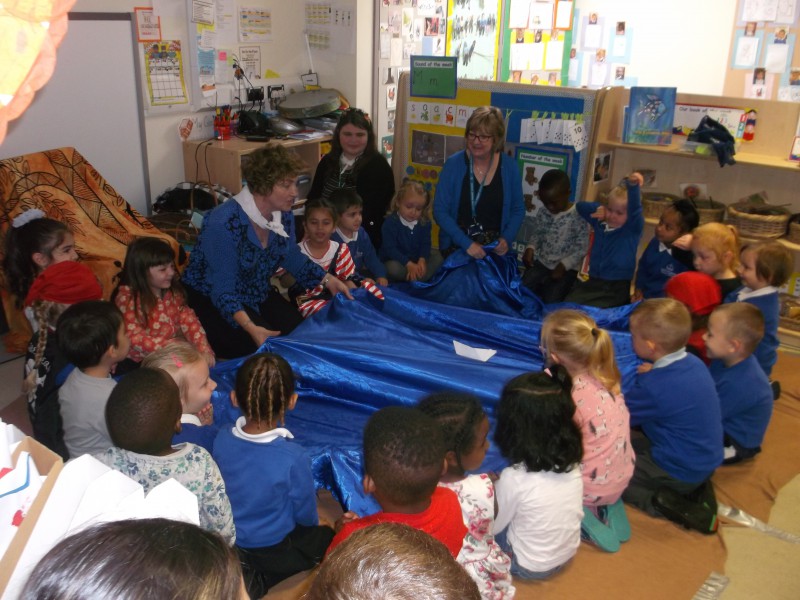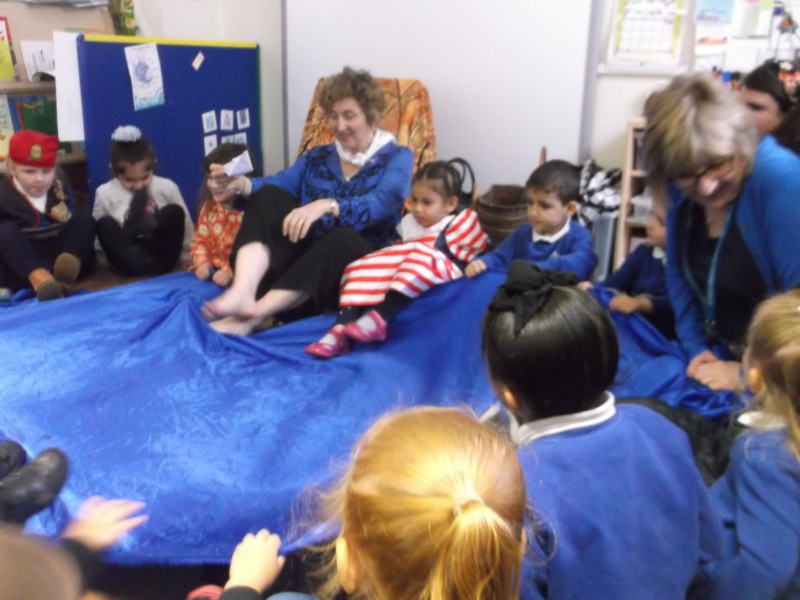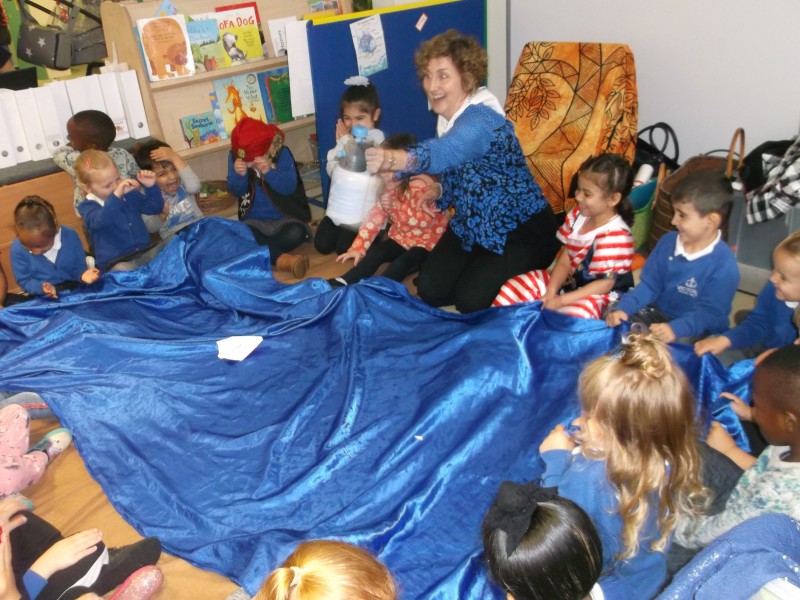 Treasure Hunt in the school garden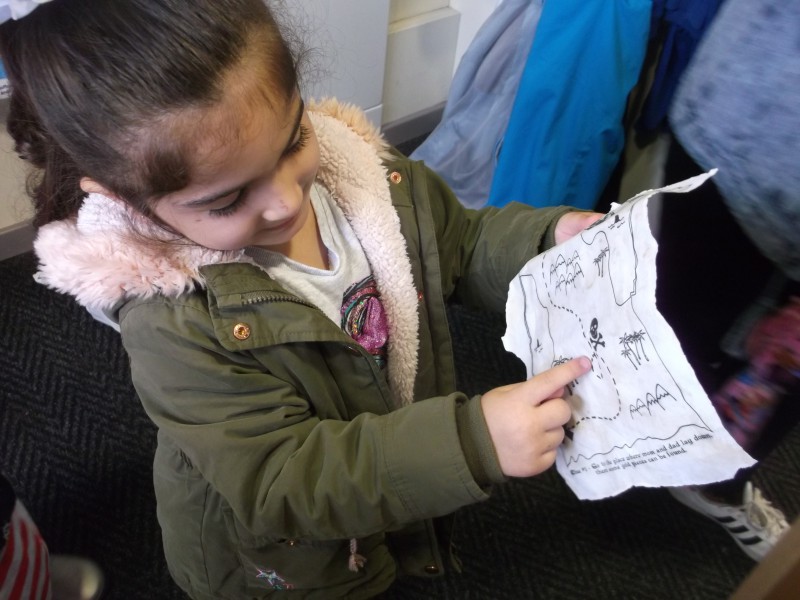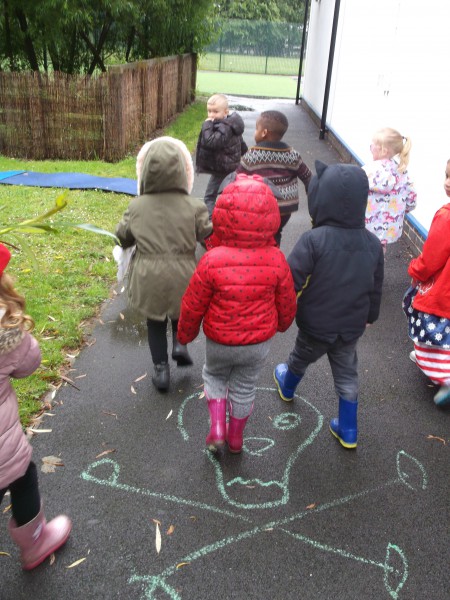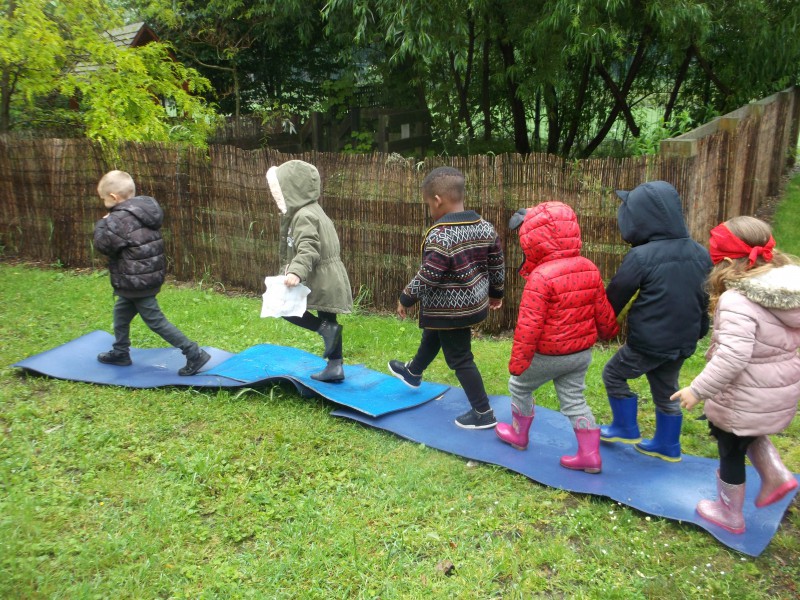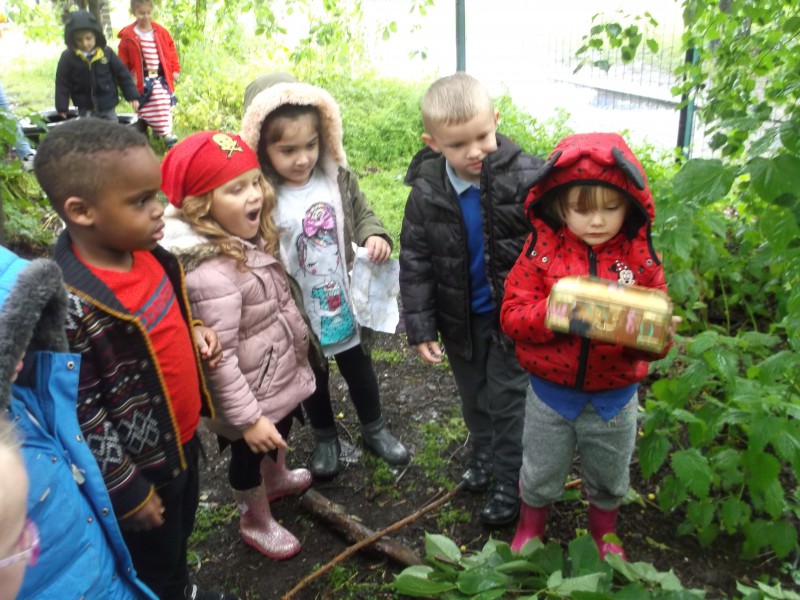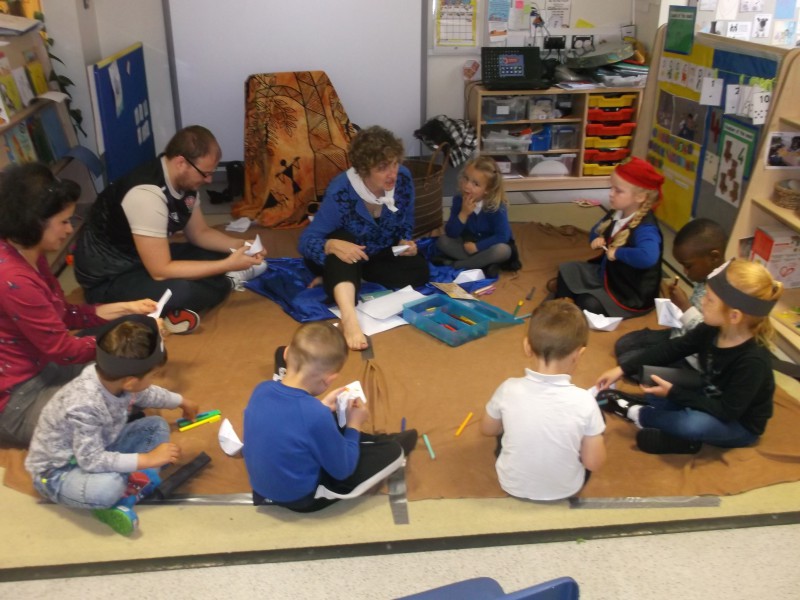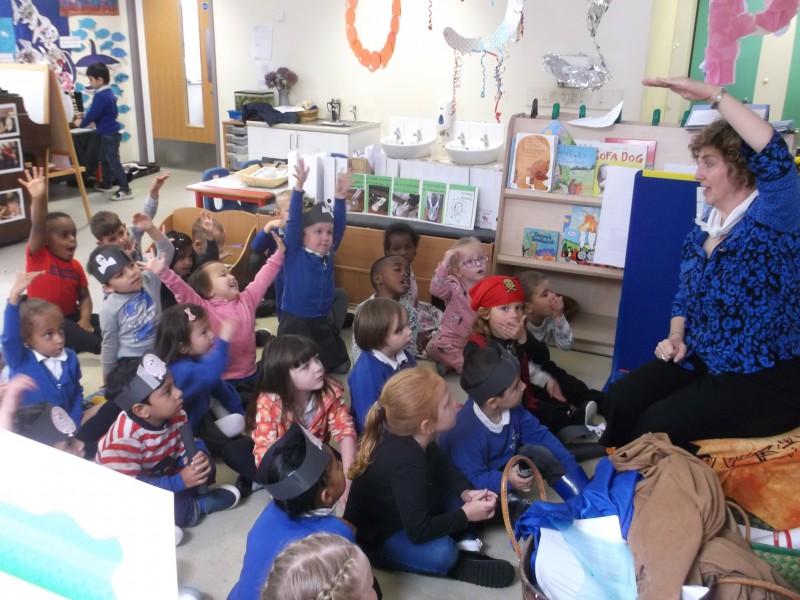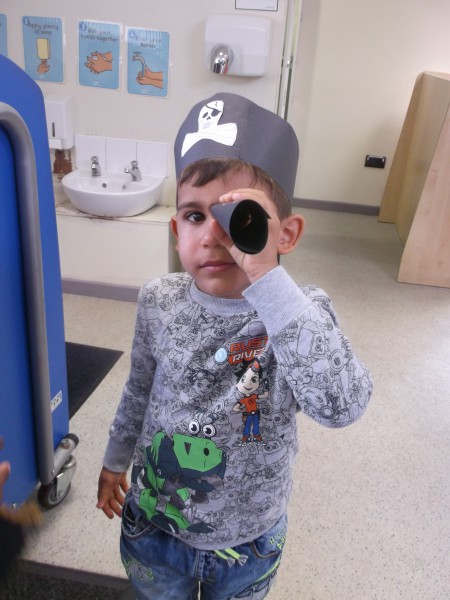 ____________________________________________________________________
We are riding the sea-monster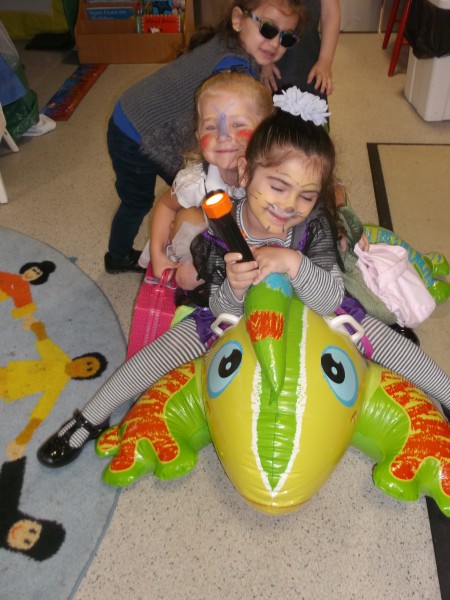 Alissia- Rose is making some sand ice-cream in her under the sea goggles.
Wear it Wild Day
We had our faces painted so we all looked like different animals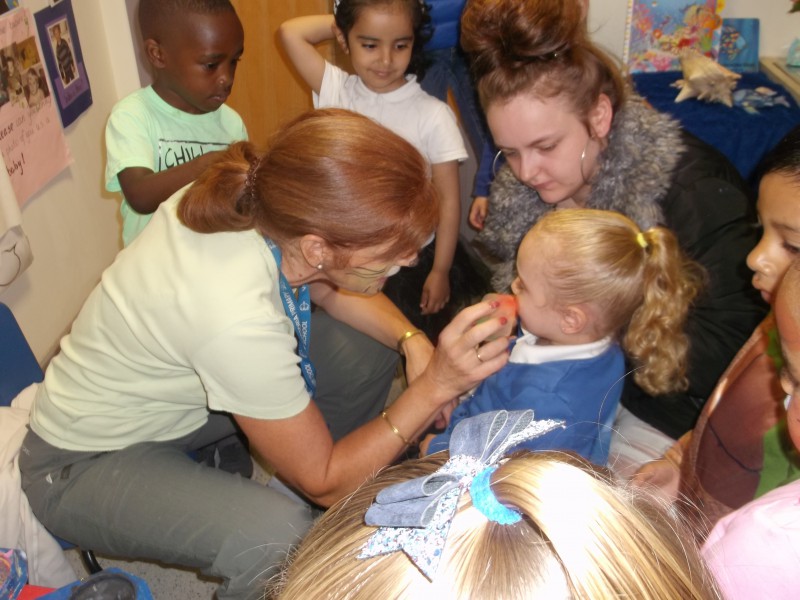 Tigers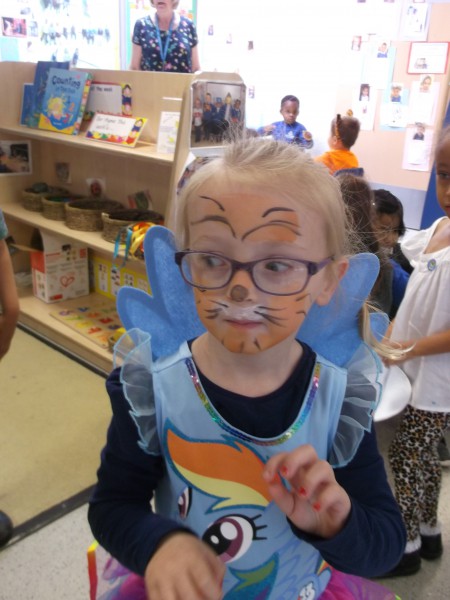 Bunnies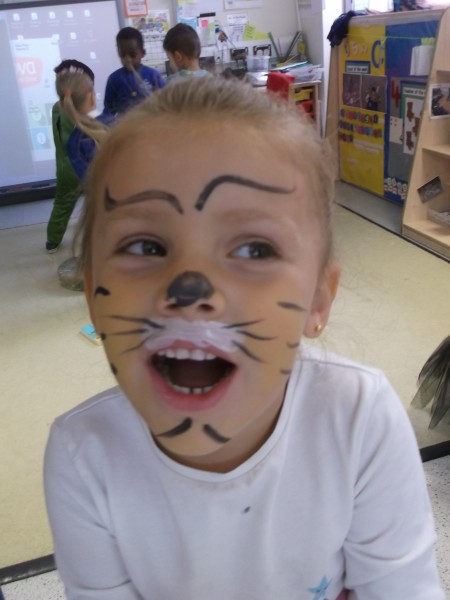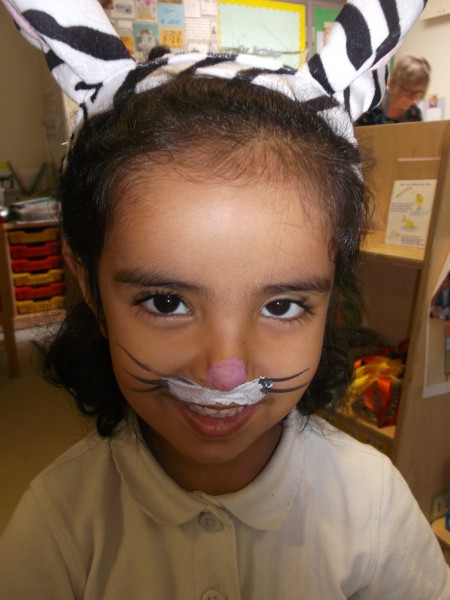 Cats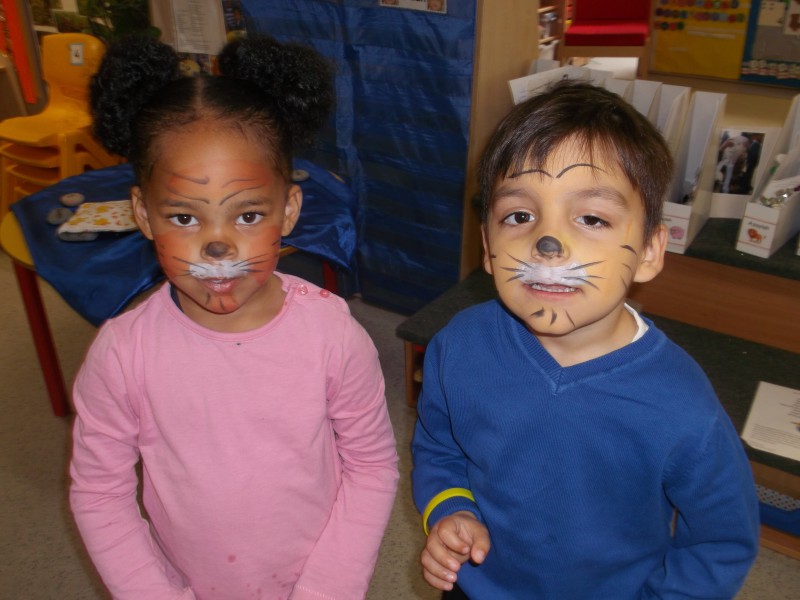 We are learning about patterns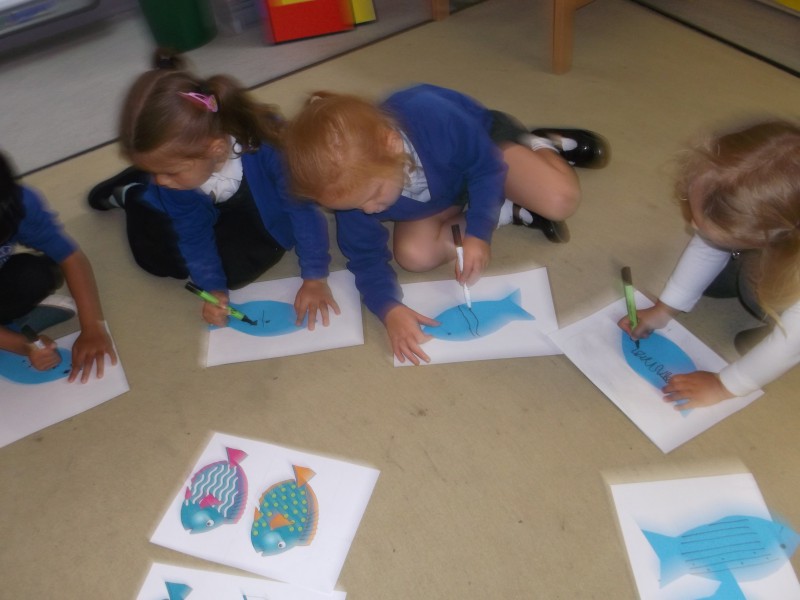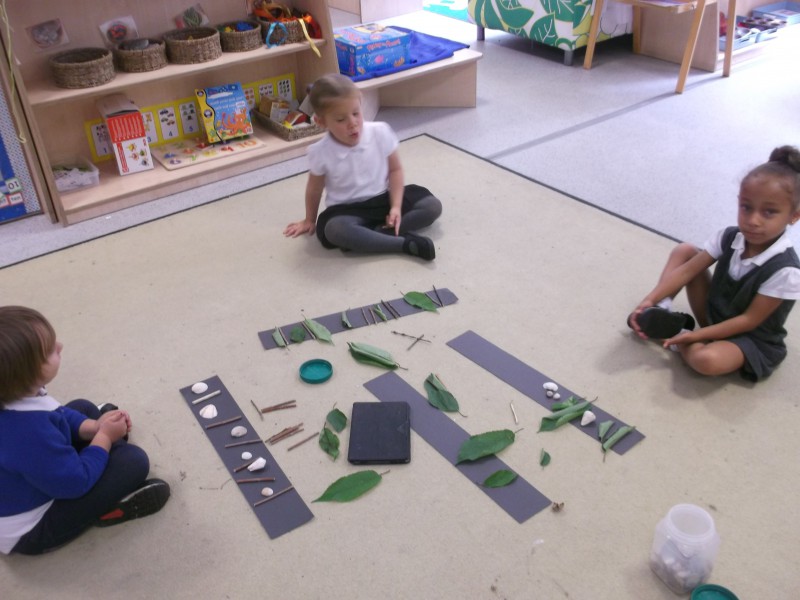 We have opened a Fish and Chips shop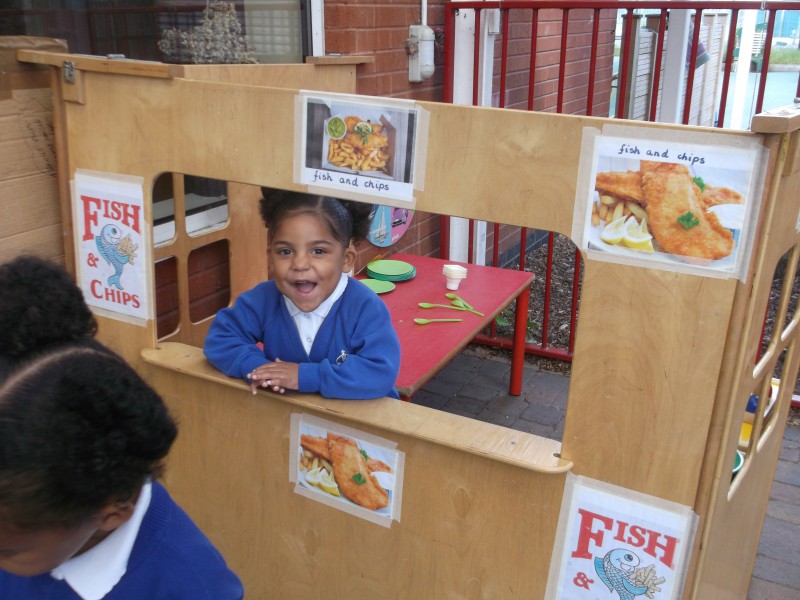 La -Mia served us fish and some delicious freshly fried chips.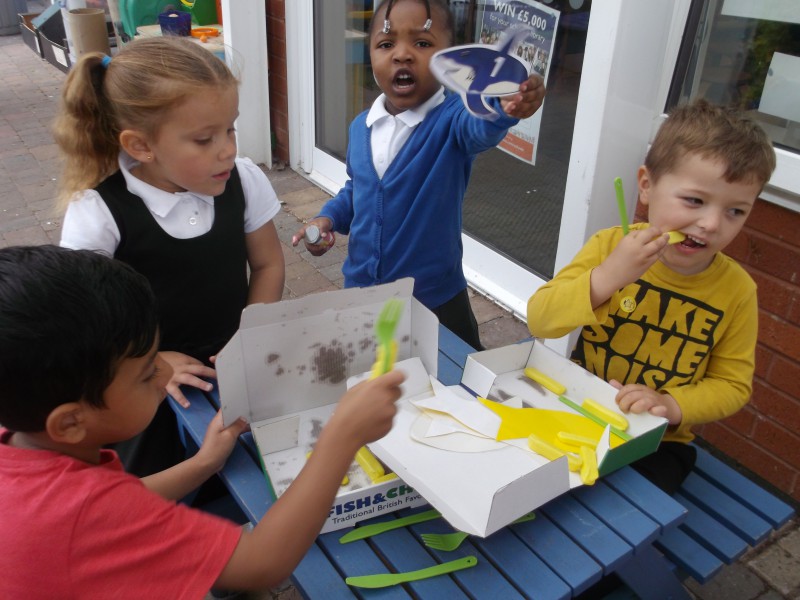 We decorated some fish. They looked great. They had shiny scales like the Rainbow Fish.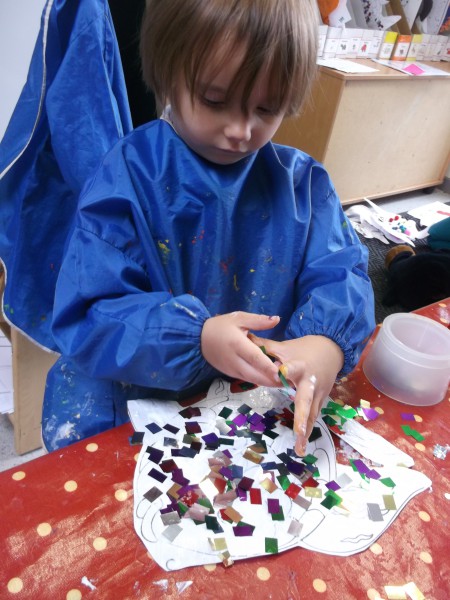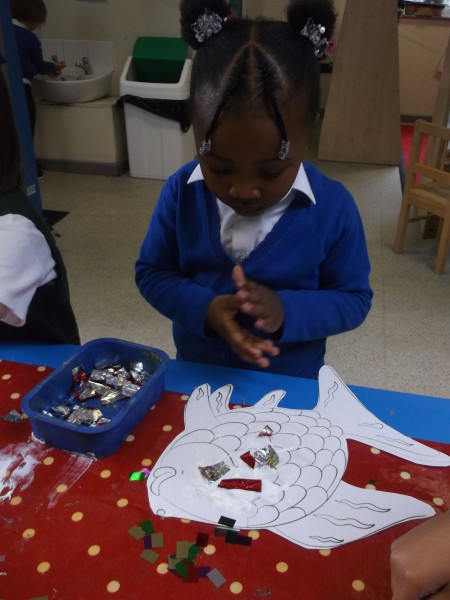 Summer 1
Mini-Beasts
Bug Picnic in the school garden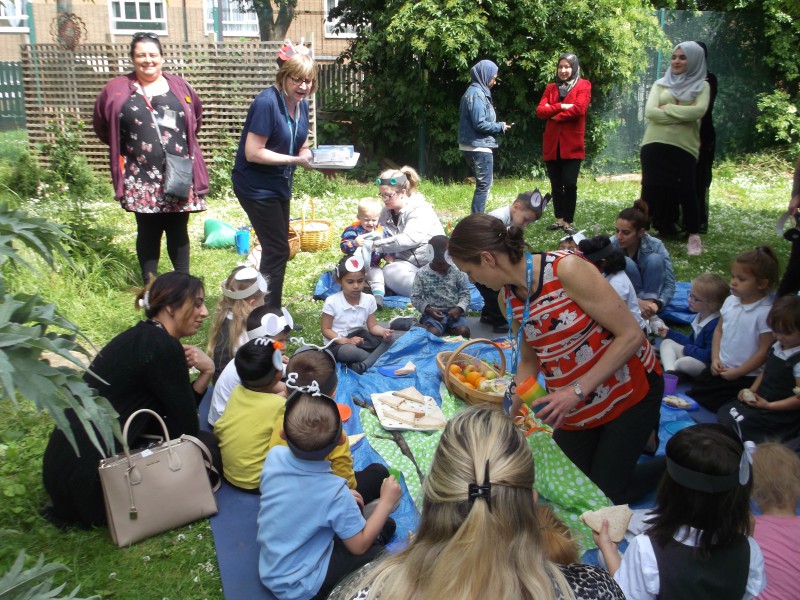 The Sainsbury,s donated food for our picnic. Thank you!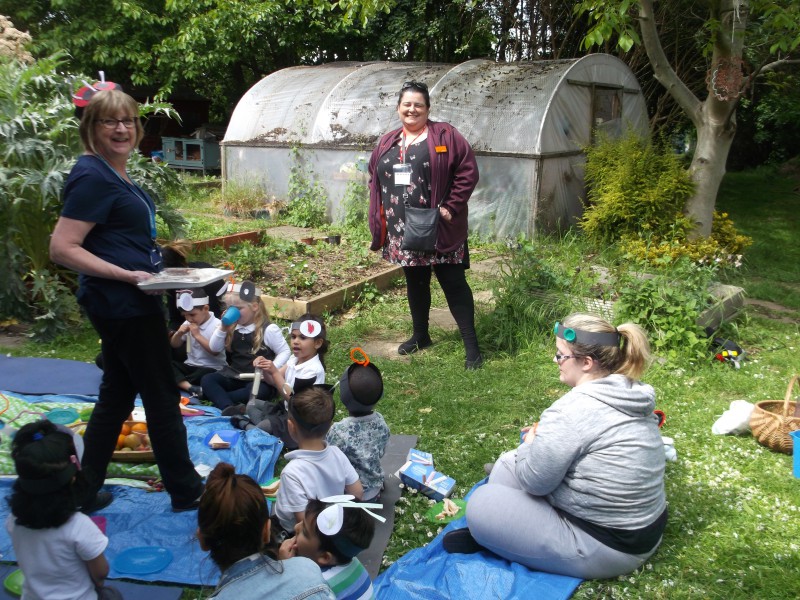 Playing games "Duck, duck, goose"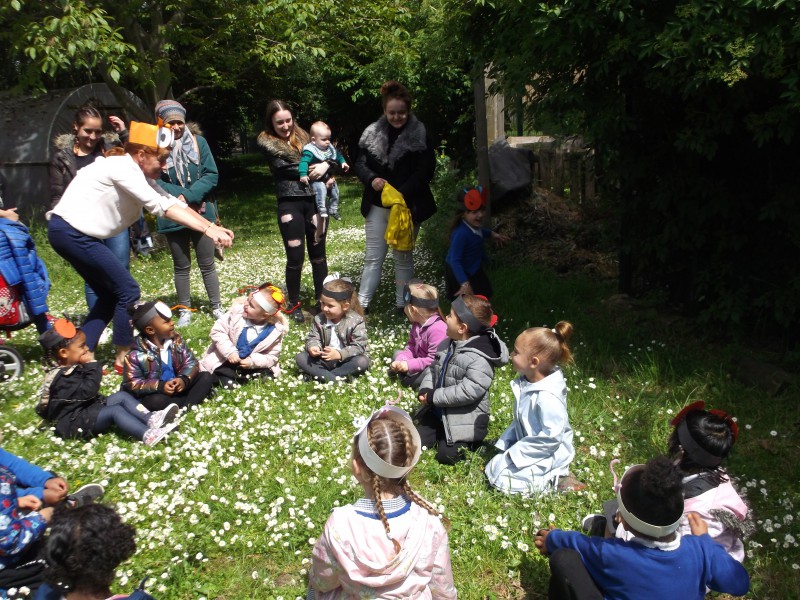 Enjoying fruit and sandwiches
All bugs ready for their food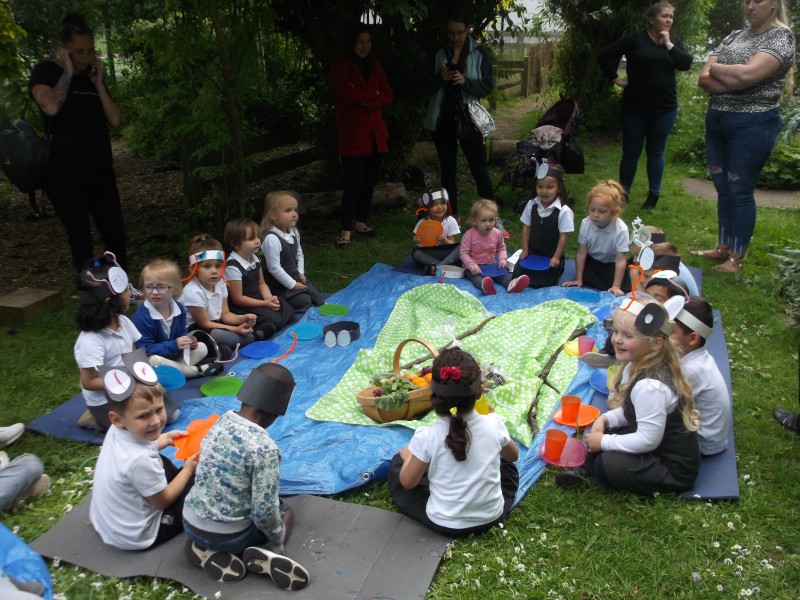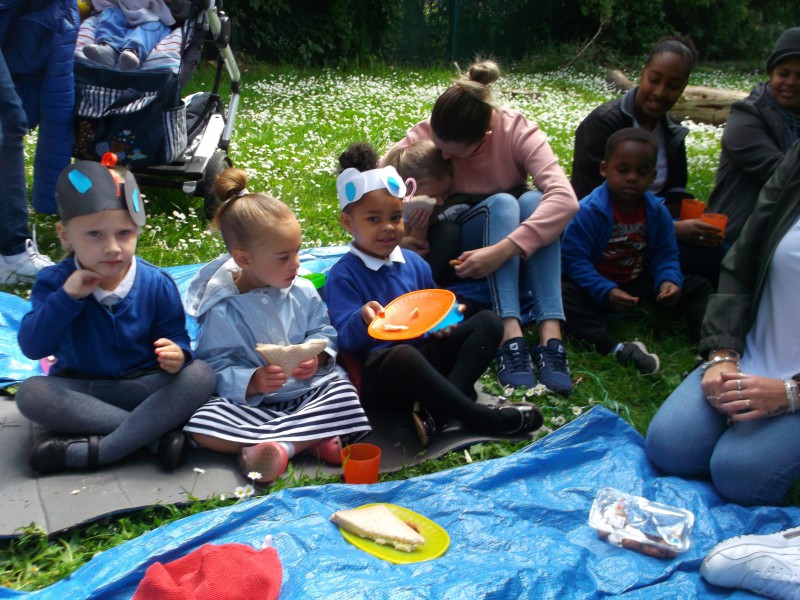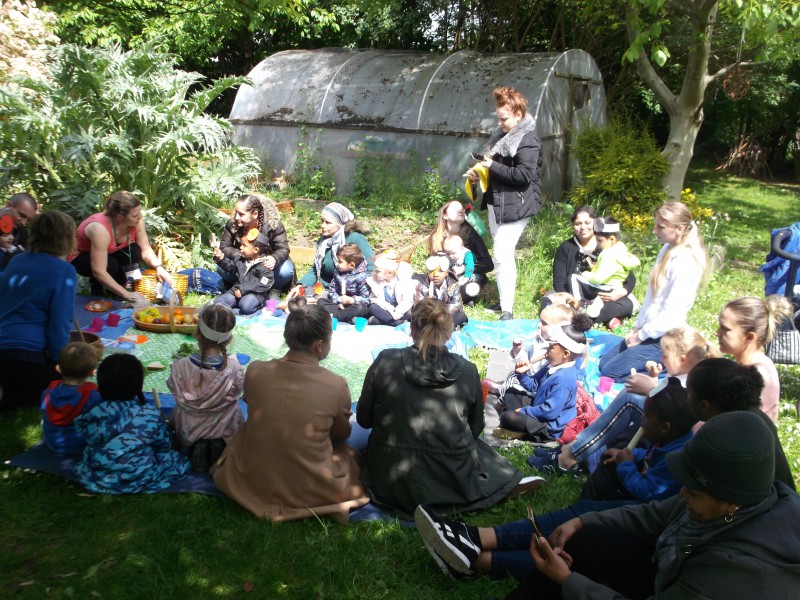 Yum, yum bugs in my tum!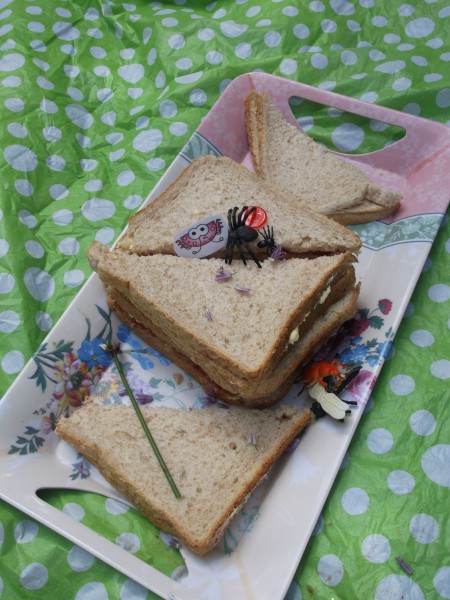 The Bugs are ready for their picnic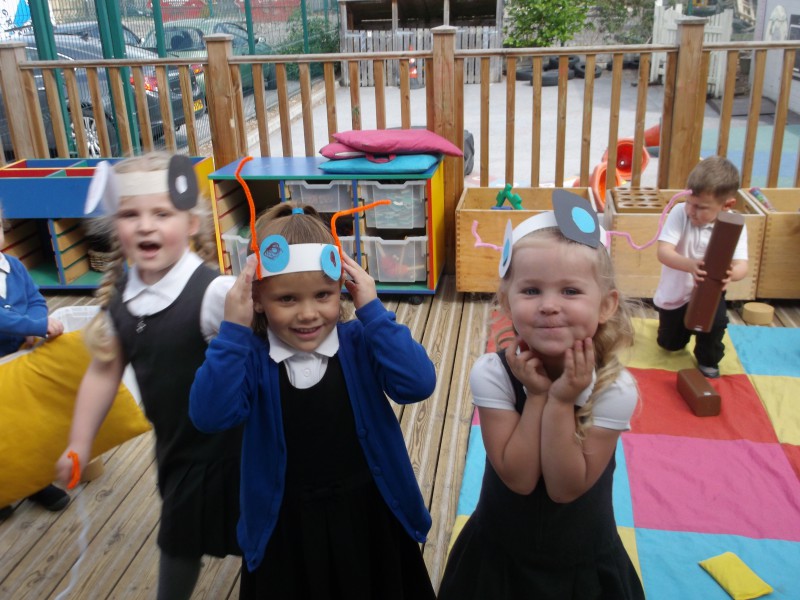 Is this a spider in my sandwich?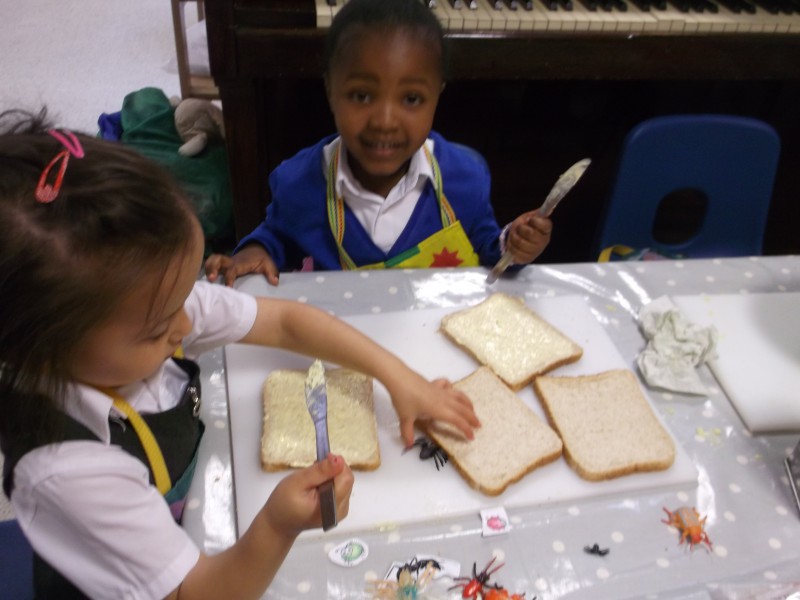 Spreading butter is a bit tricky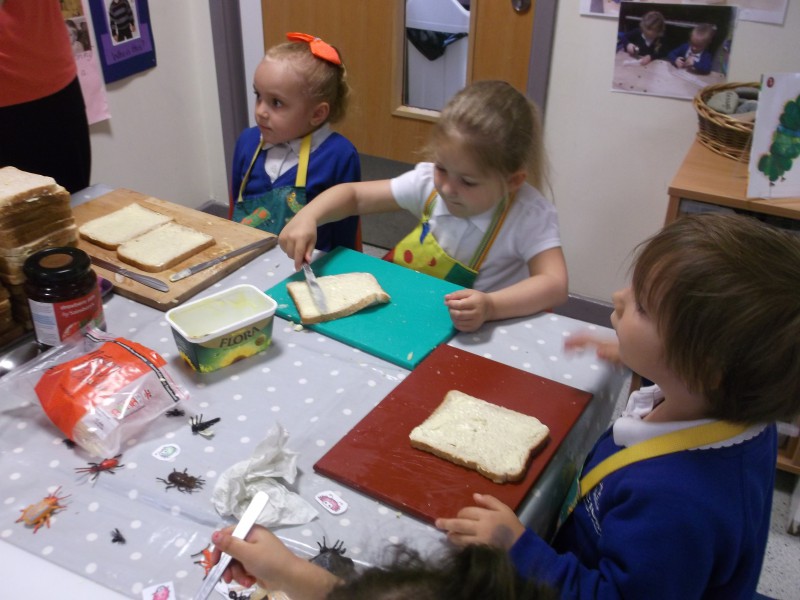 __________________________________________________________
Who has the longest ribbon?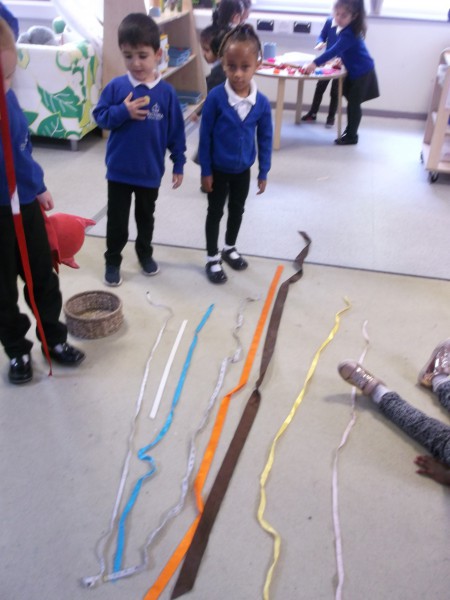 Our sound of the week was C.
Connor was very keen to practise writing C.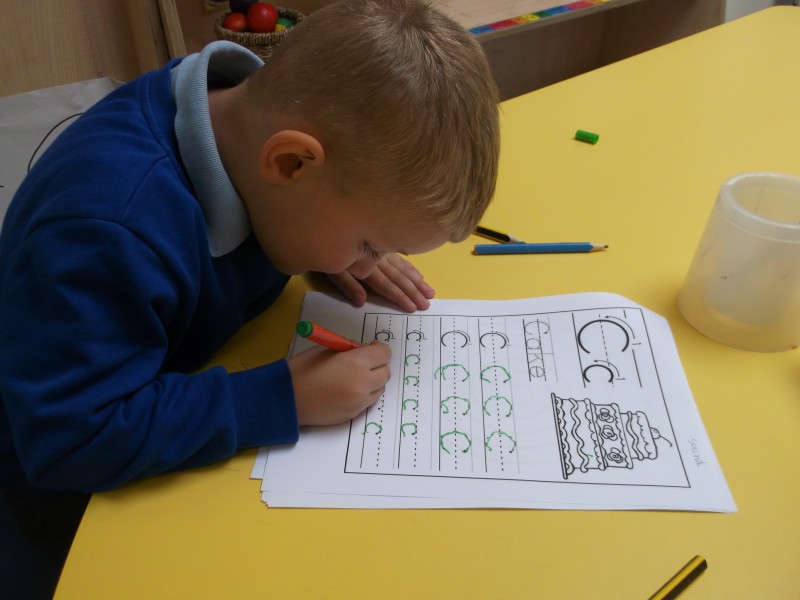 We are learning about snails and other mini-beasts.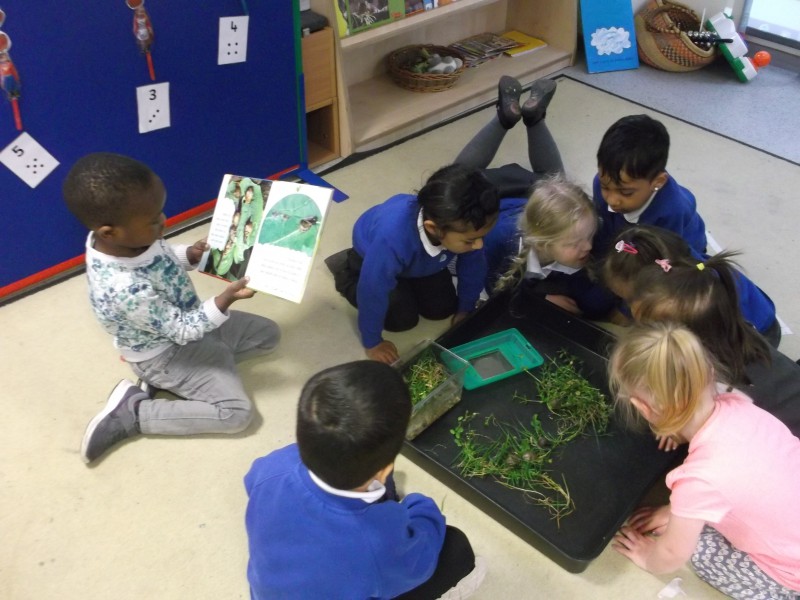 We can match shapes and talk about their properties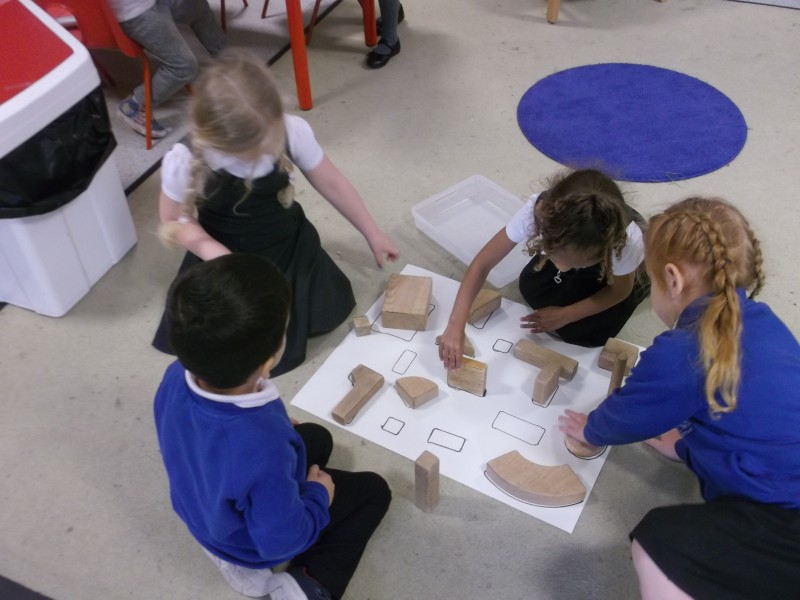 Children are working together to make a spider web.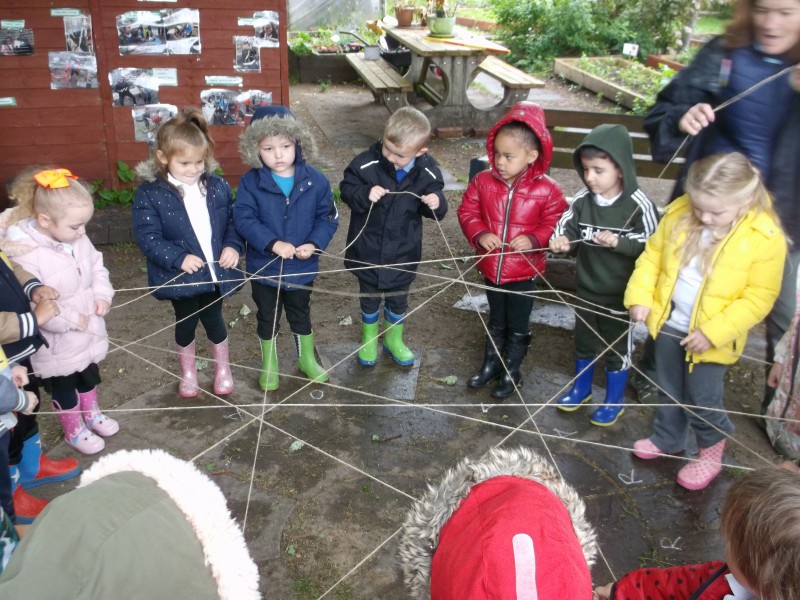 Renaya is a spider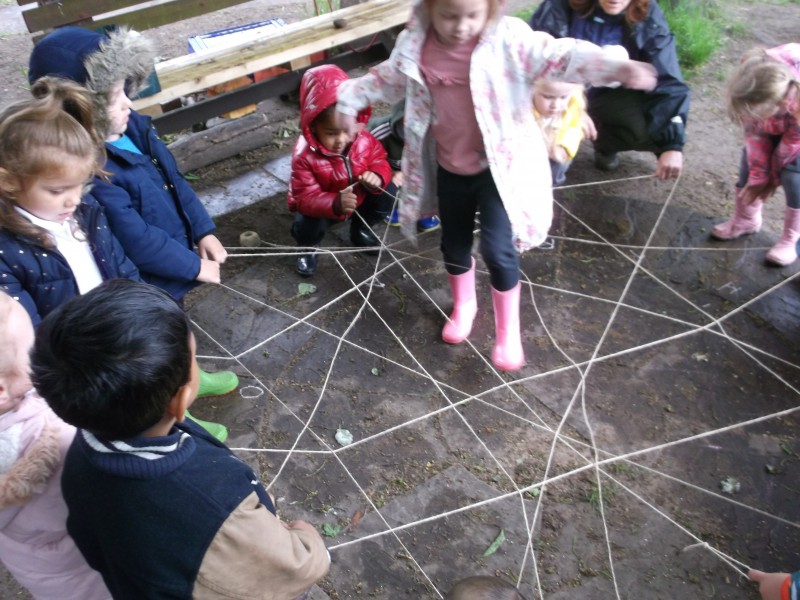 Norman The Slug With A Silly Shell -story time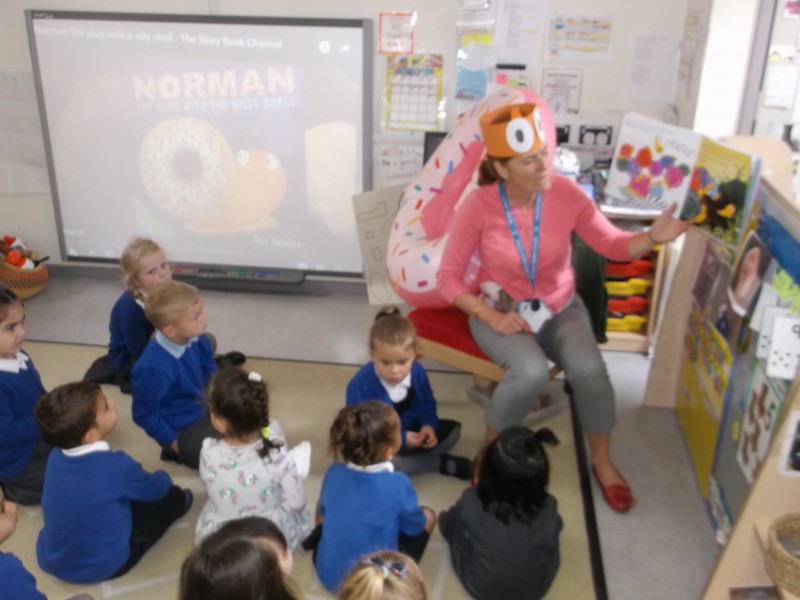 We are learning about slugs and snails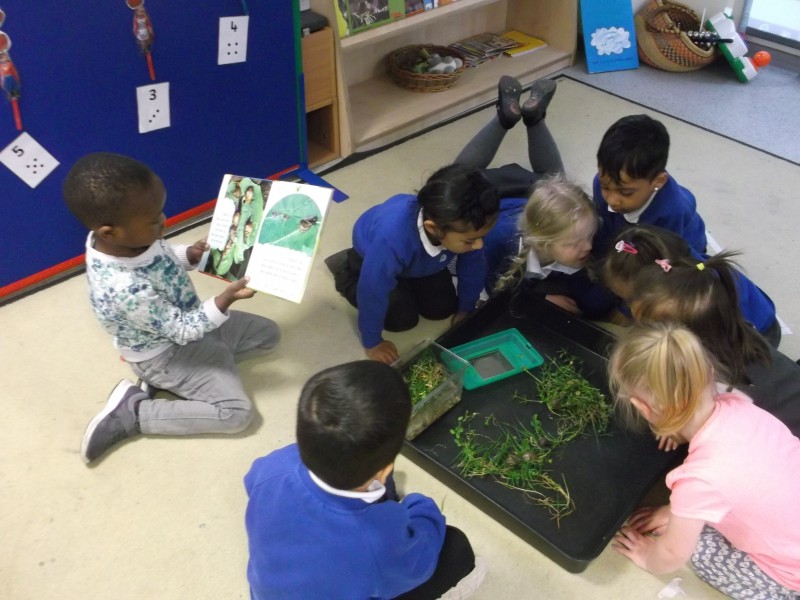 Decorating bagels with cheese and herbs to make a healthy snack
The bagels look like Norman's shell!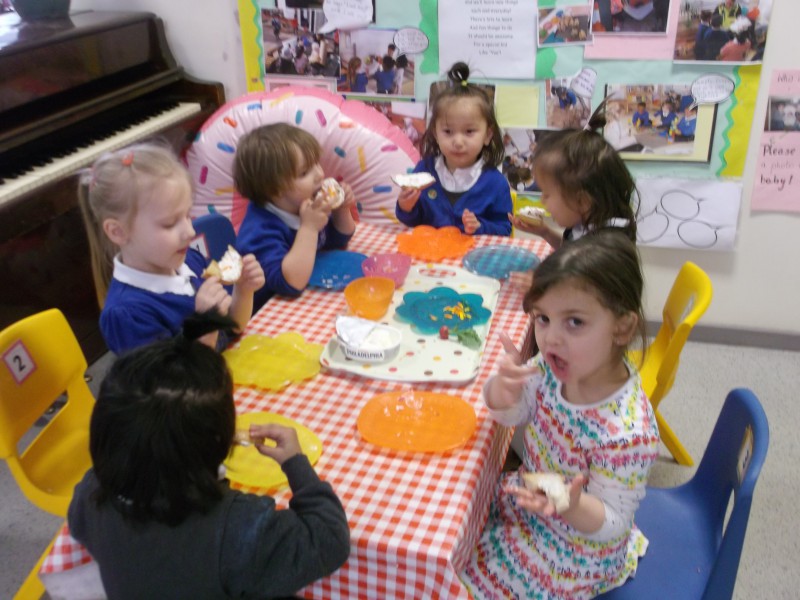 In Forest School we collected plants and flowers.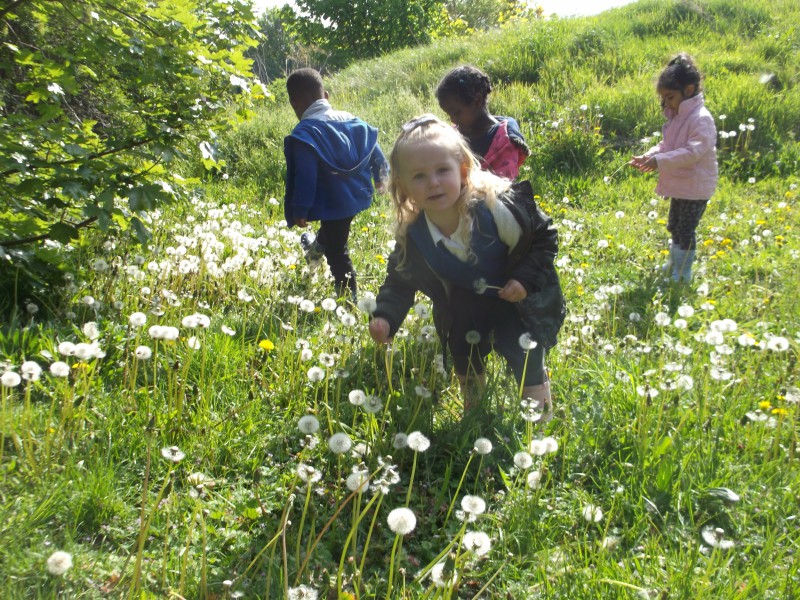 We are the strongest!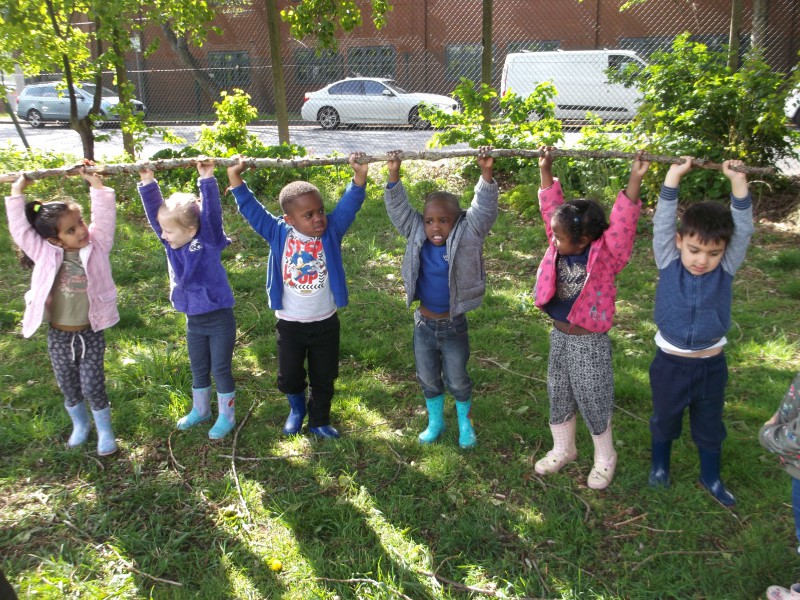 We have learned a new game -"Duck, duck, goose"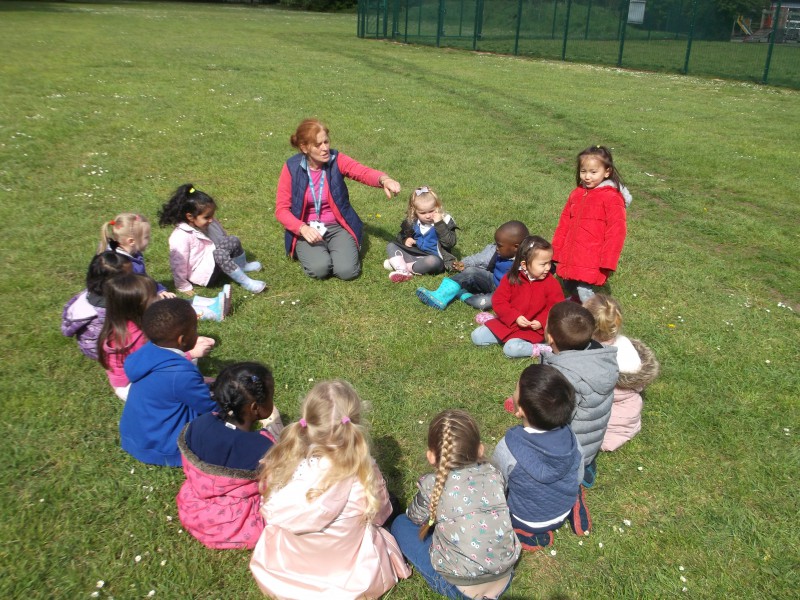 "Run Sydah, run"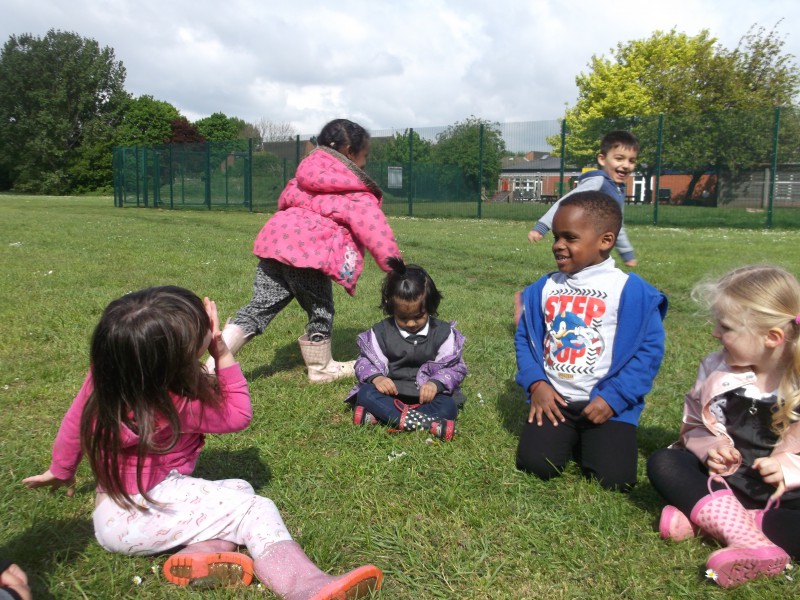 Spring 2
BUILDINGS AND ENVIRONMENT
Happy Easter!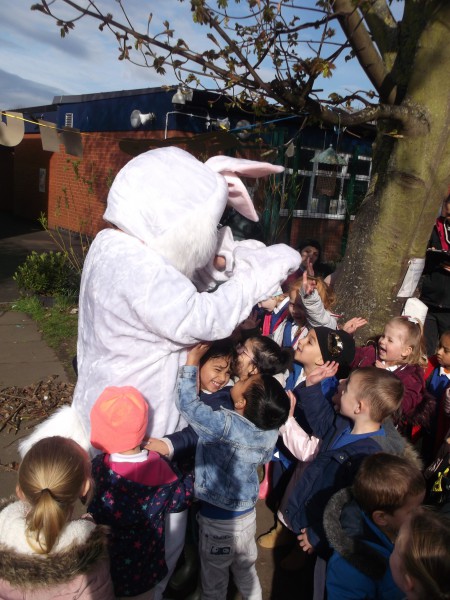 Easter egg hunt in our school garden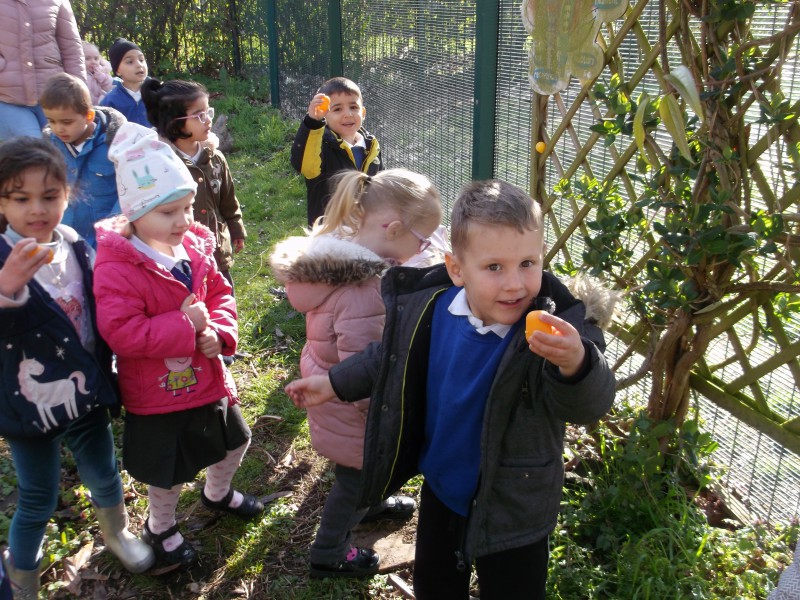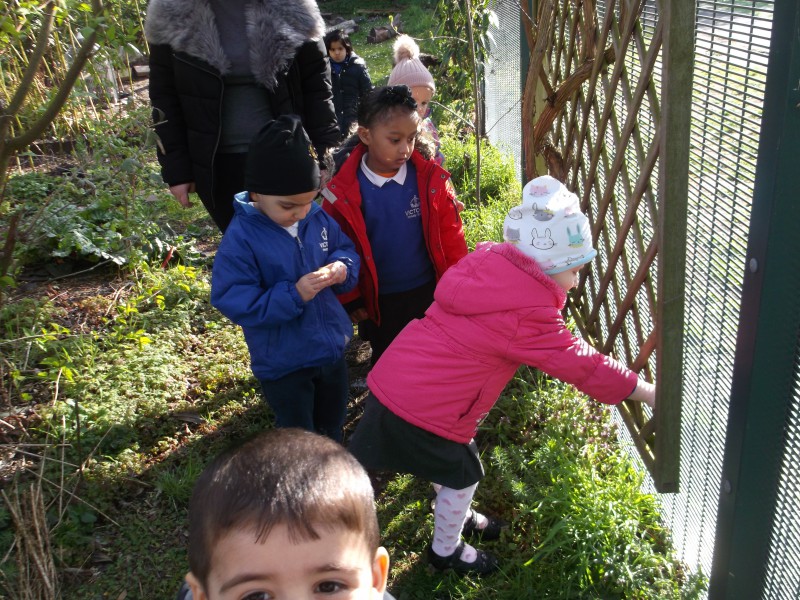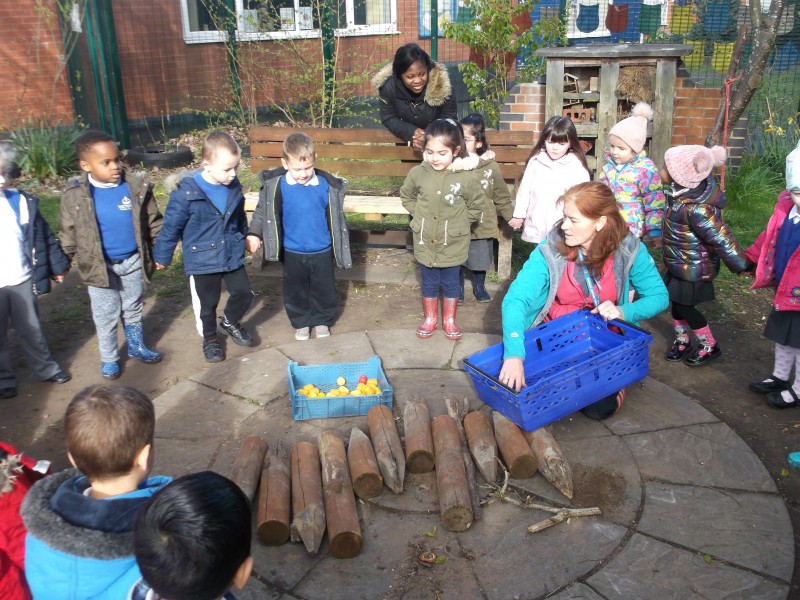 Forest School activities. We had a lovely sunny day to explore and play.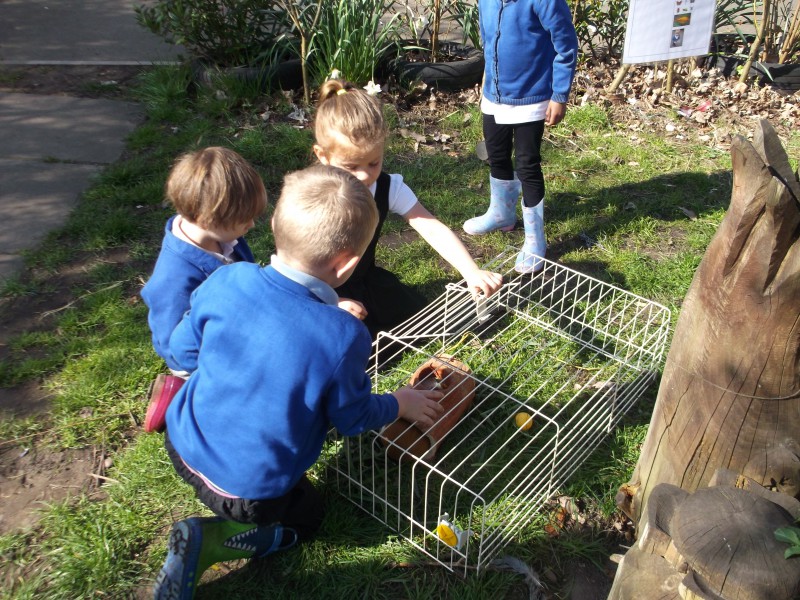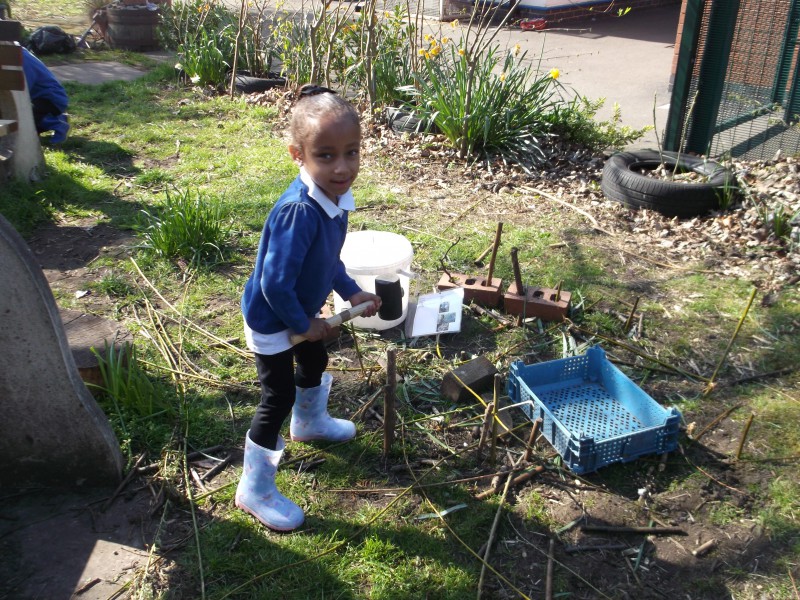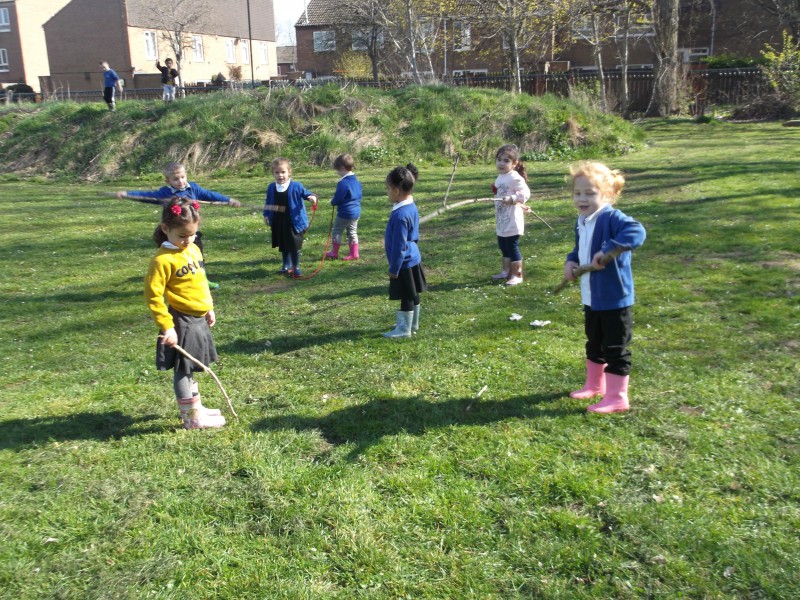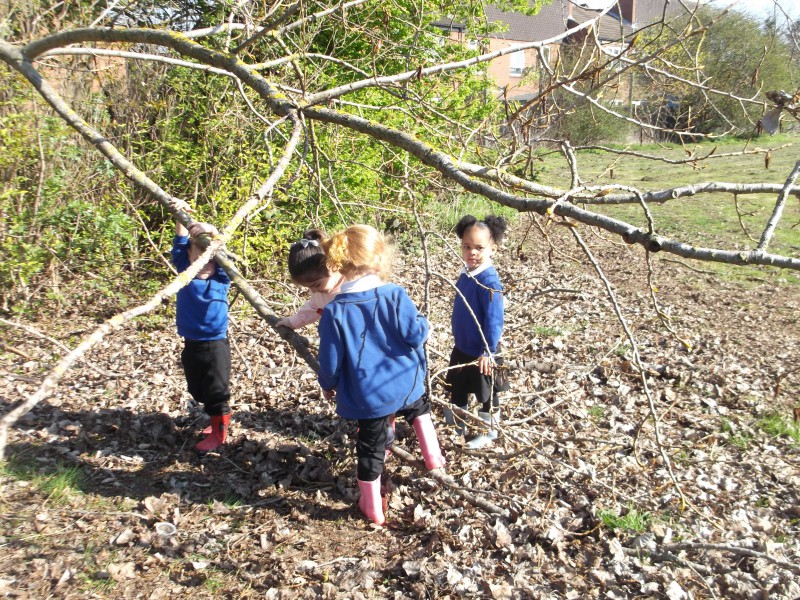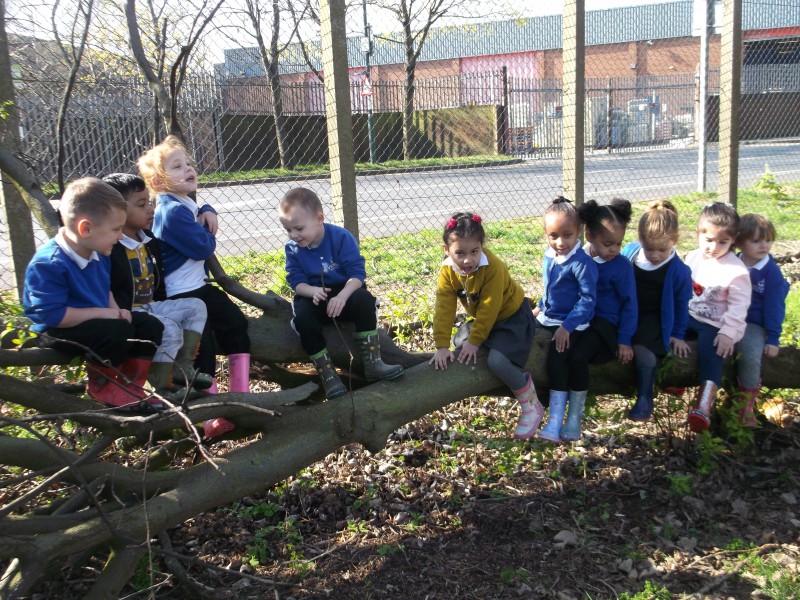 We had a show for Mother's Day. We also made necklaces for our mums.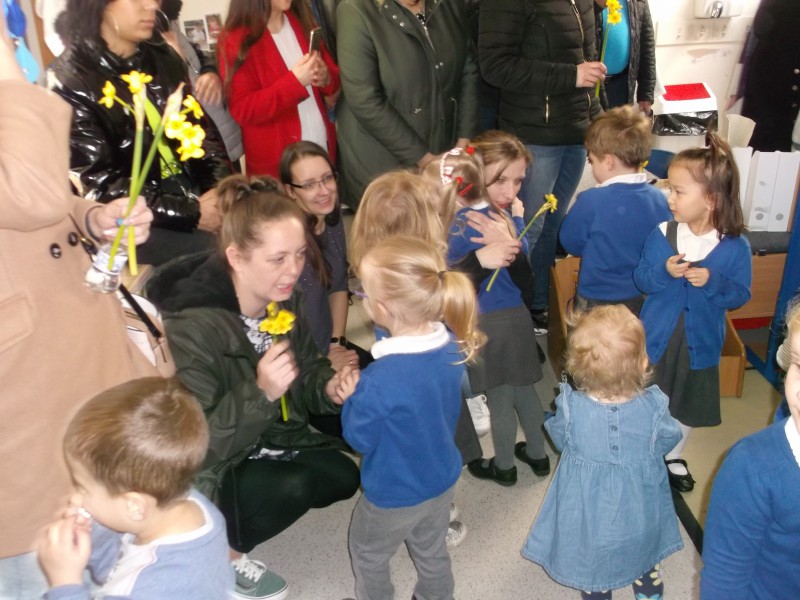 We sang the song for our mum.
" I love you our button nose , your eyes, your ears, your knees, your toes.
I love you up to the sky past the moon and stars so bright.
If you feel alone and scared , always know that Ill be there.
Just like one and one makes two- you love me and I love you!"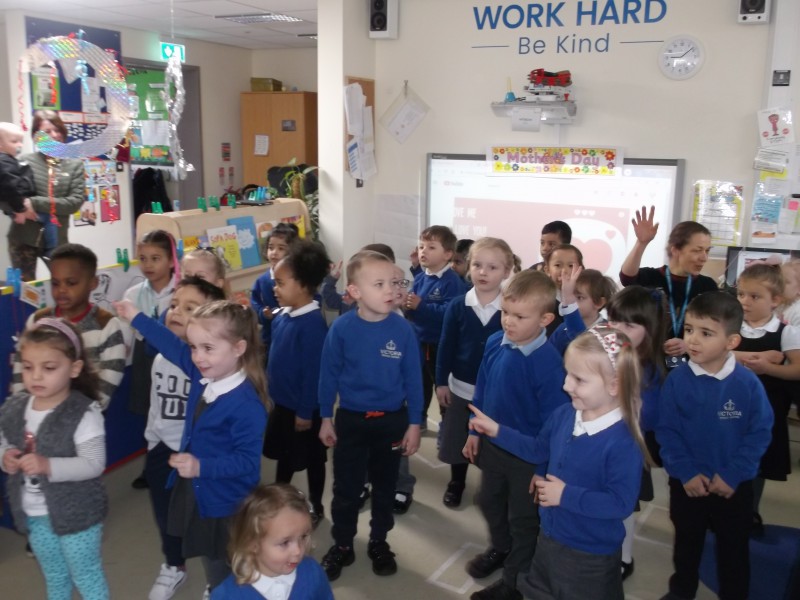 Developing woodwork skills
We are learning to use hammers.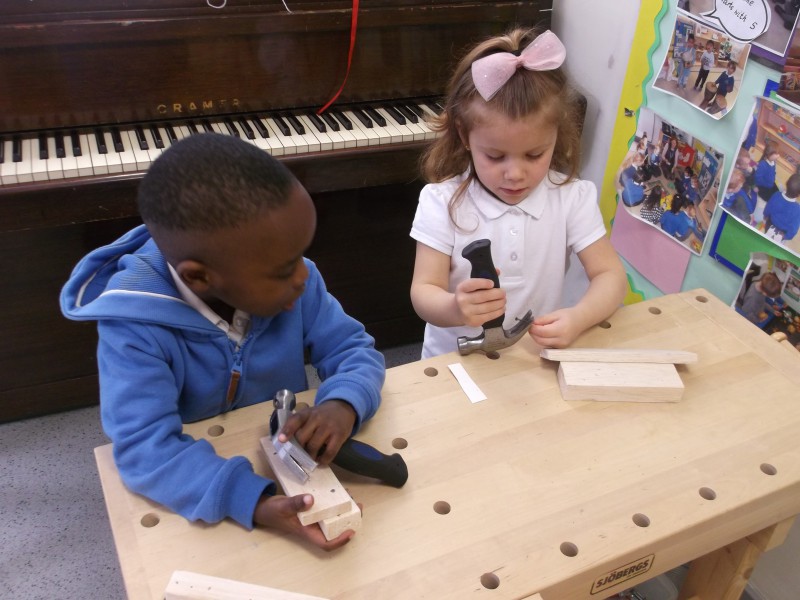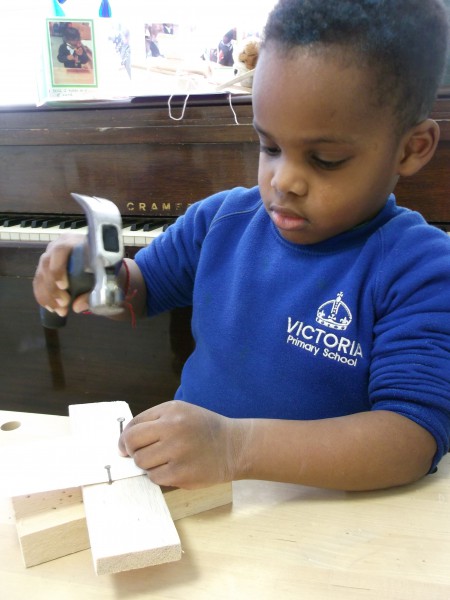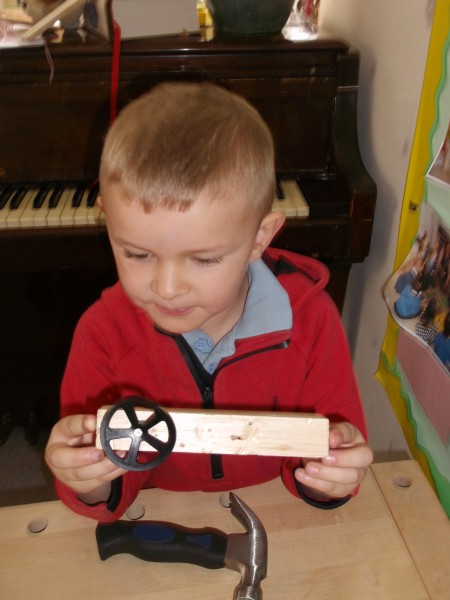 Little pigs, little pigs let me in! Then I'll huff and I'll puff and I'll blow your house down!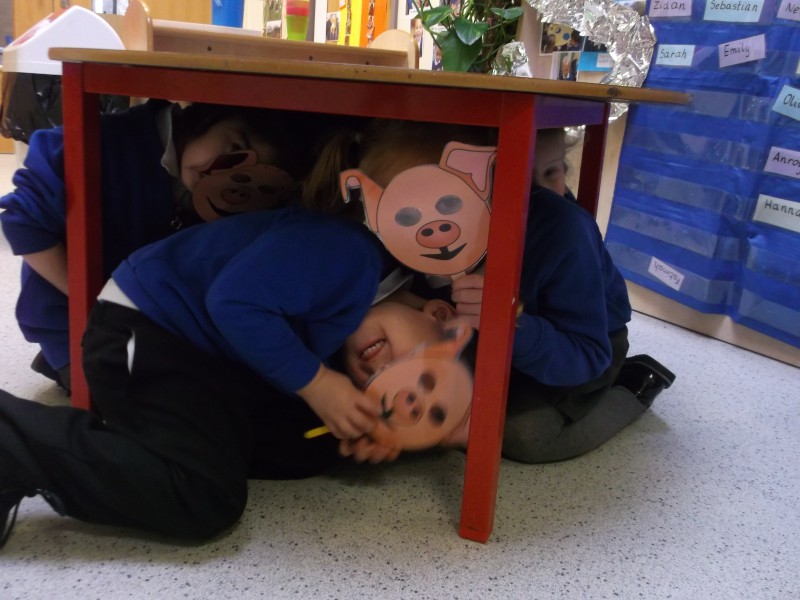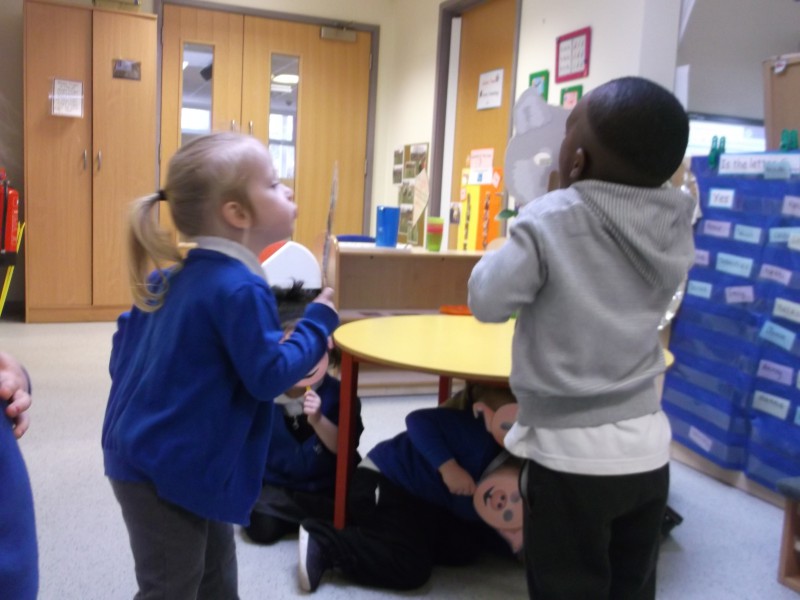 Community Officer Lucy is showing us how to keep records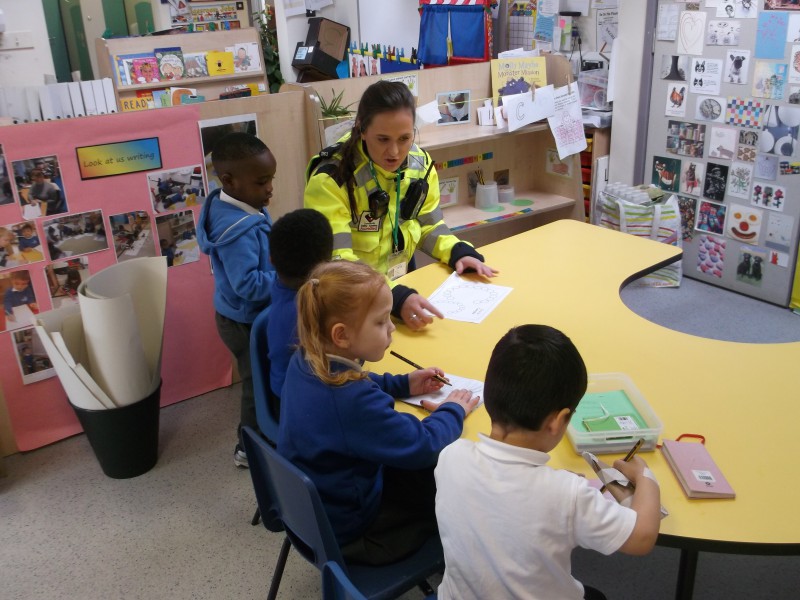 World Book Day in the Nursery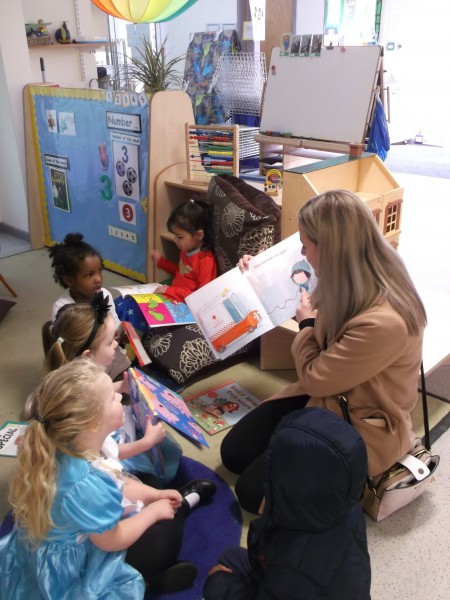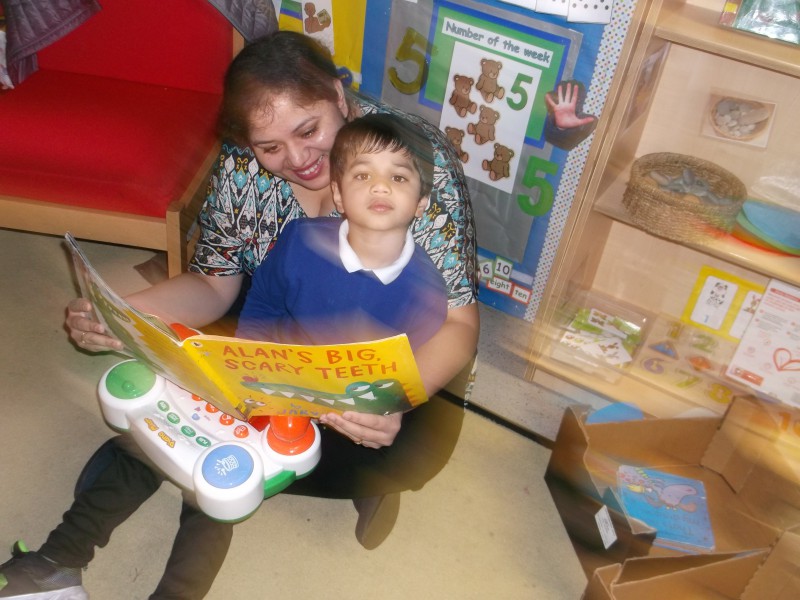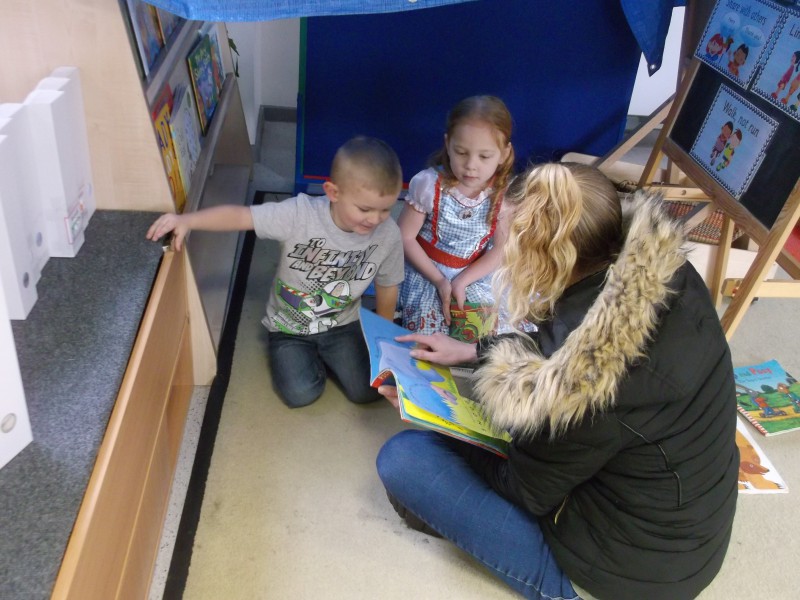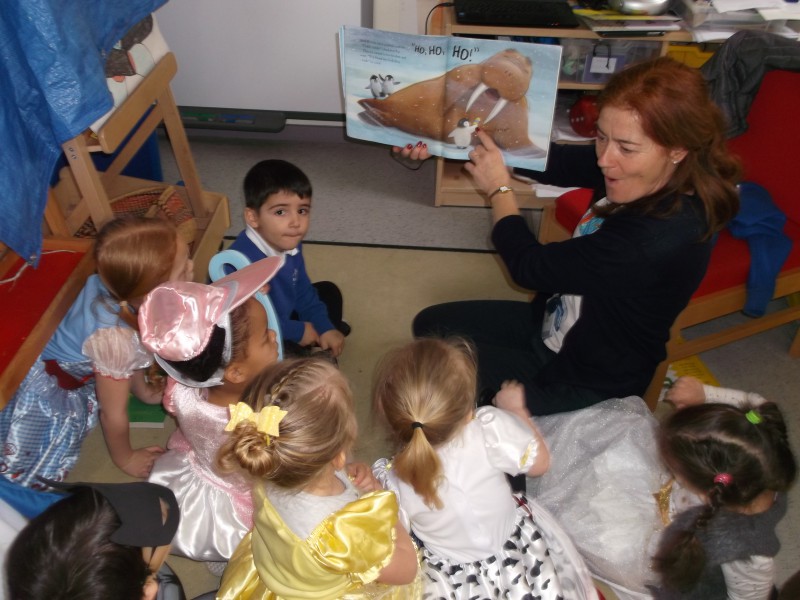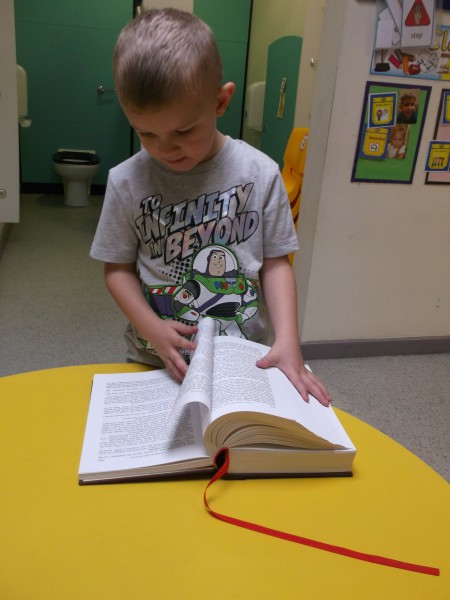 ---------------------------------------------------------------------------------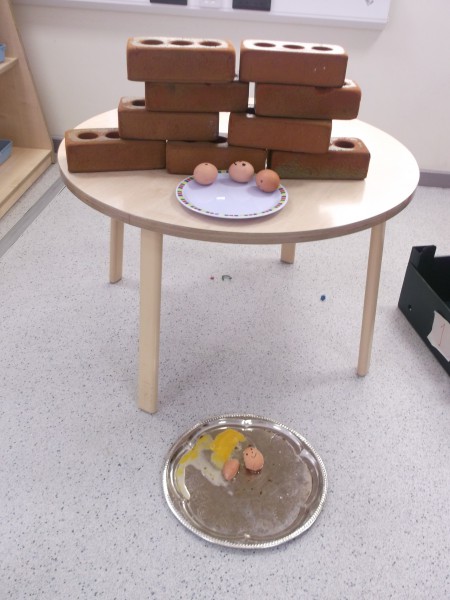 Humpty Dumpty sat on the wall
Humpty Dumpty had a great fall....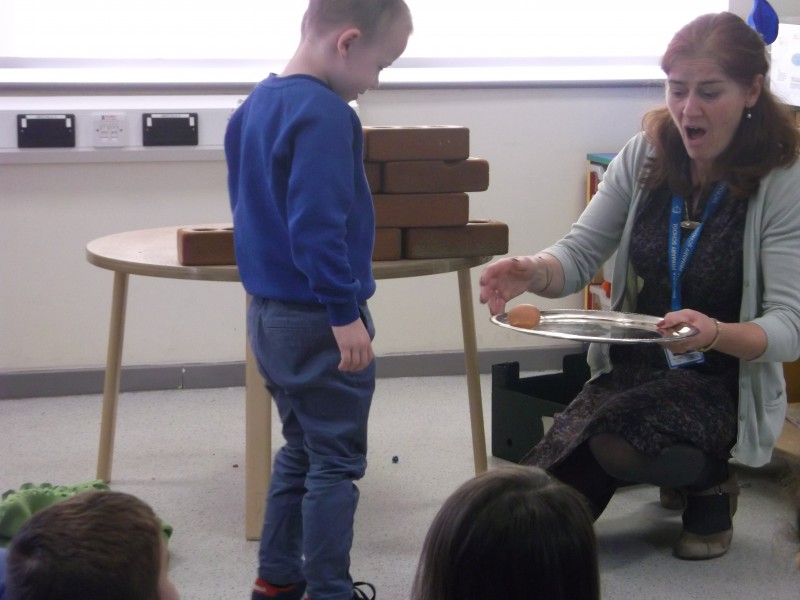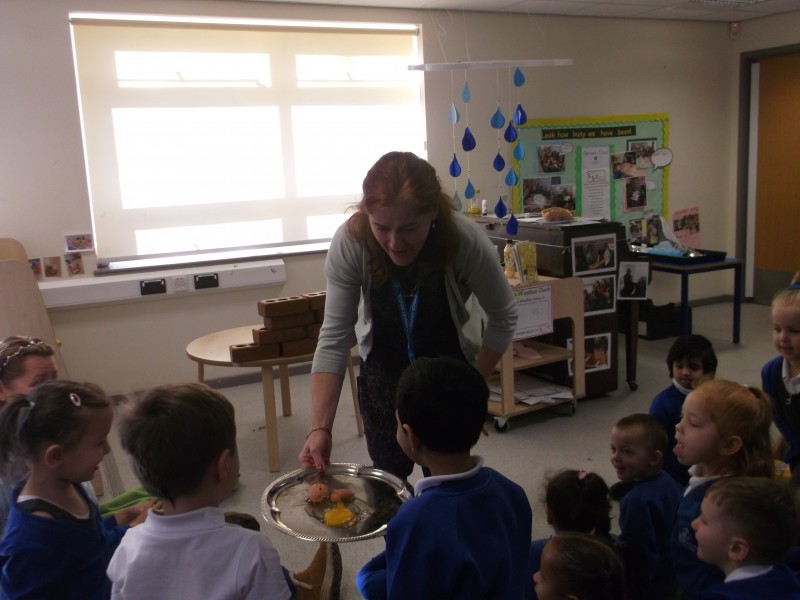 Poor old Humpty
Poor old Humpty Dumpty
__________________________________________________________
Our own version of the Humptyy Dumpty rhyme
Humpty Dumpty sat on a ..................
Humpty Dumpty ........................................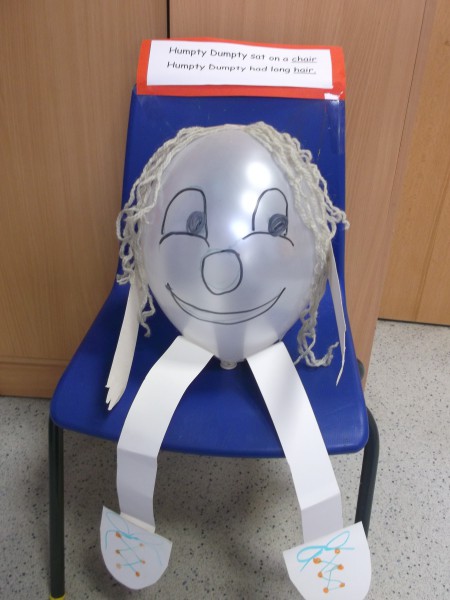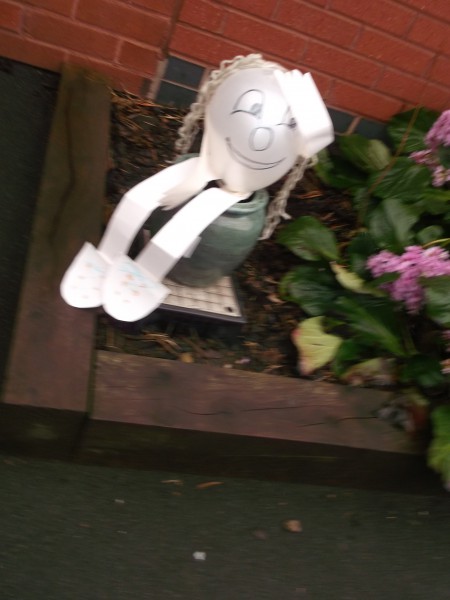 ..on a chair ... sat on a pot
..had long hair .... was thinking a lot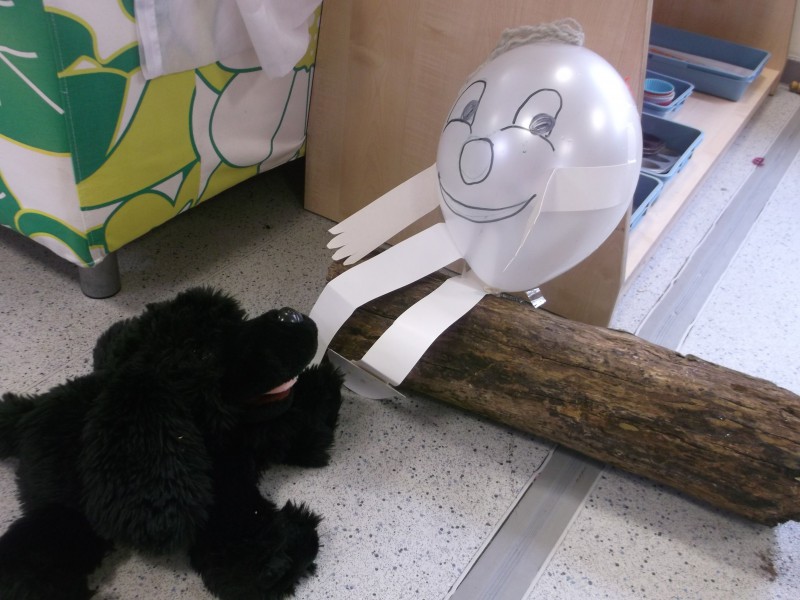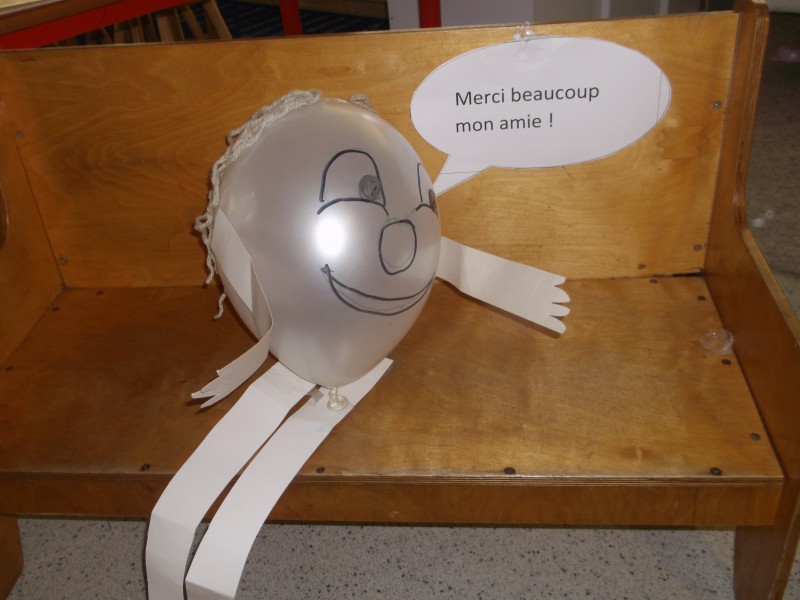 .... sat on a log ... sat on a bench
... saw a black dog ... spoke only French
____________________________________________________________________
Our Nursery Train is ready to depart! Have you got a ticket?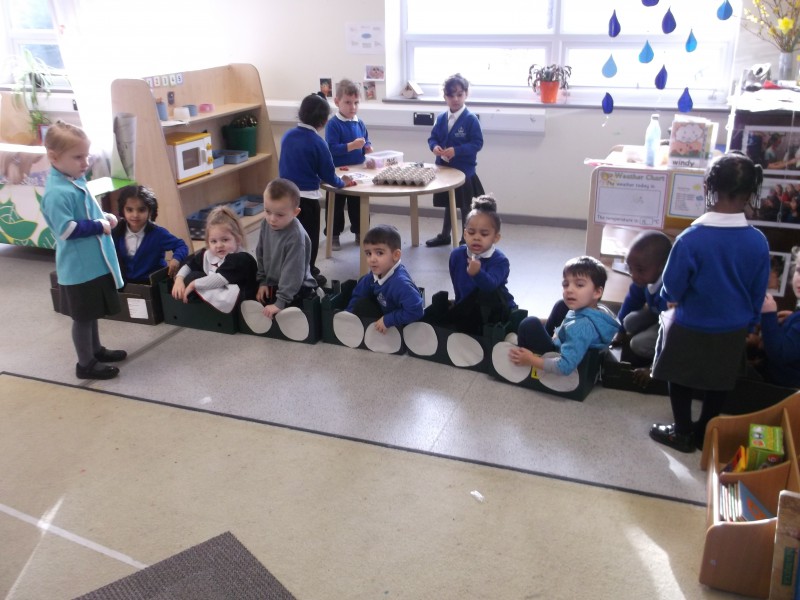 Look at our buildings!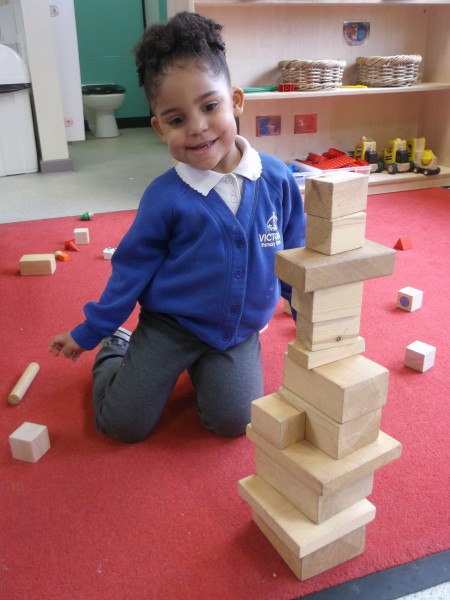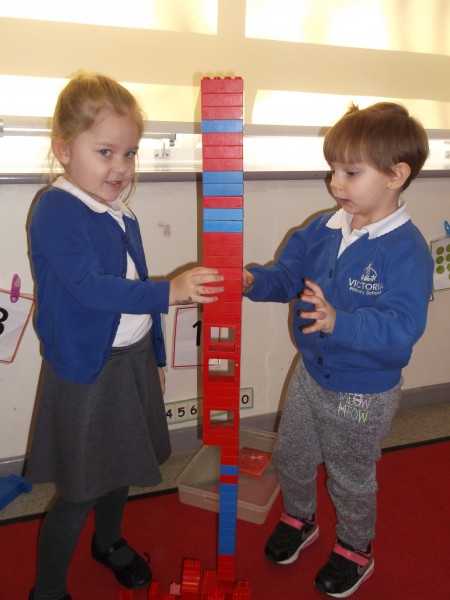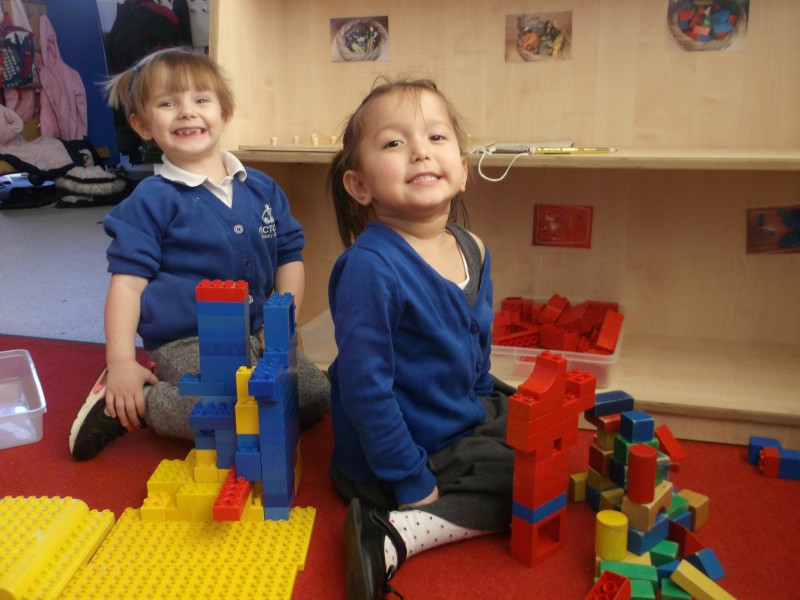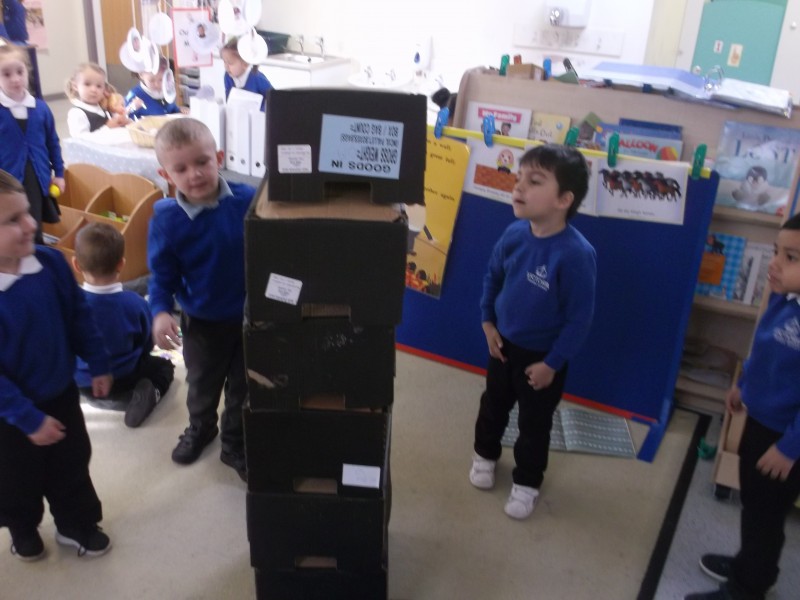 In Forest School we looked for blossom and listened to different sounds around us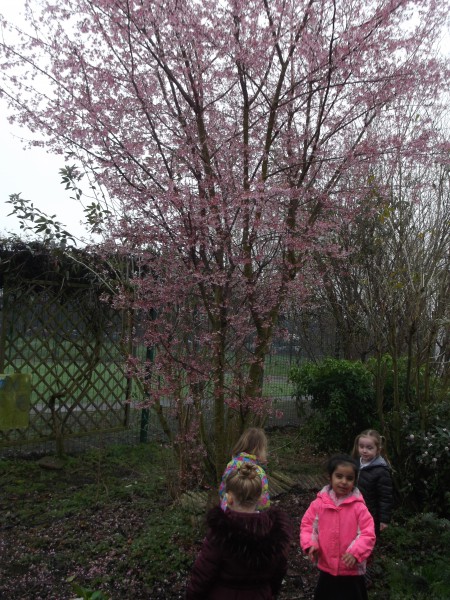 Our feet make lots of different noises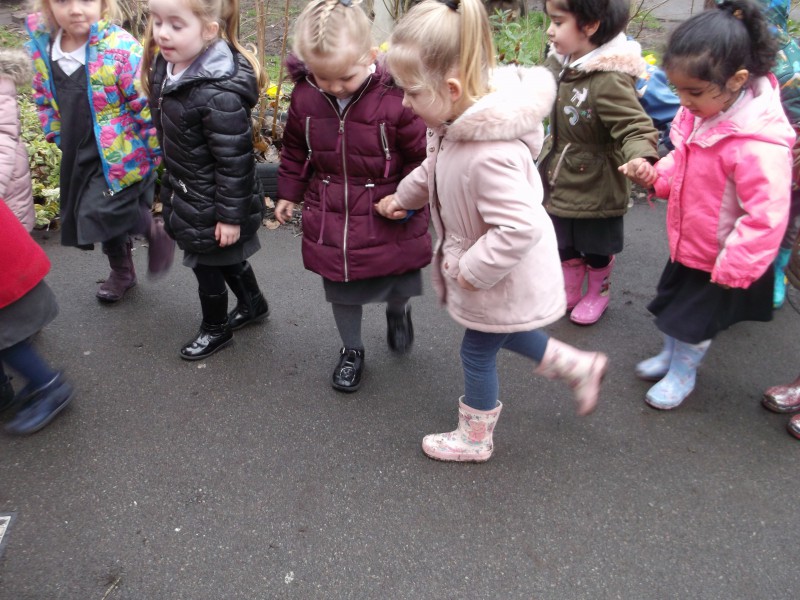 Where is Candy hiding?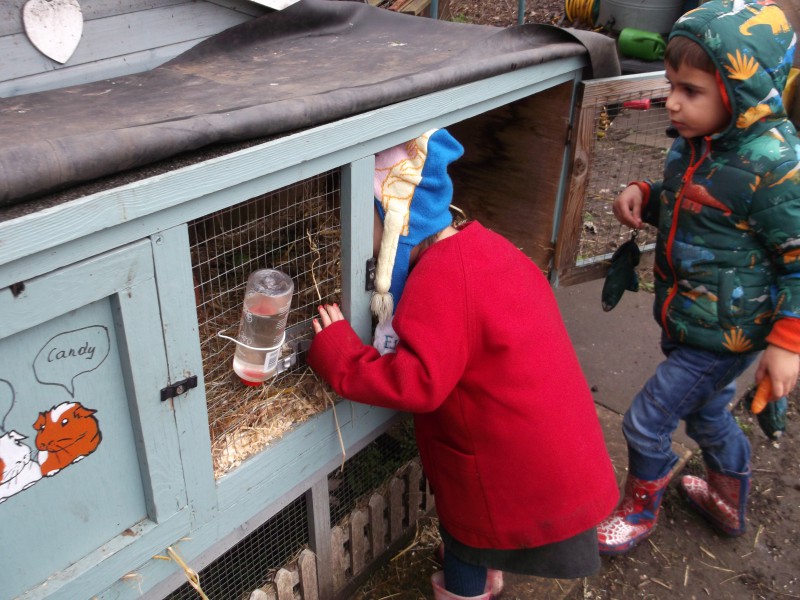 We planted some heather with Miss Casson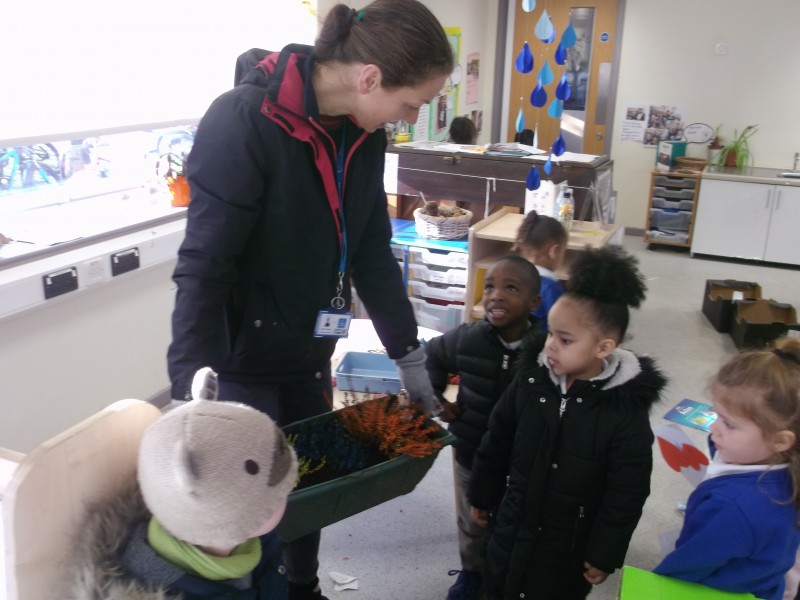 Spring 1
OURSELVES
Question of the Day: Have you ever Flown a kite?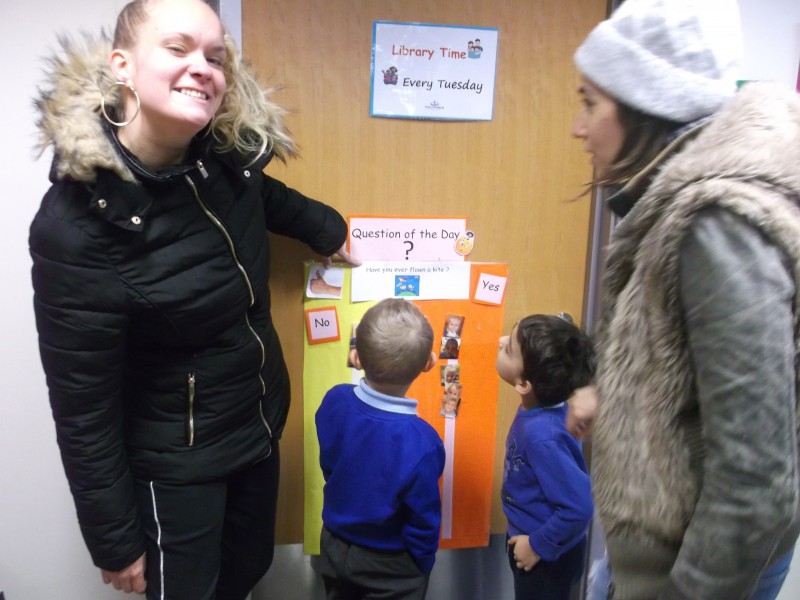 Let's go fly a kite..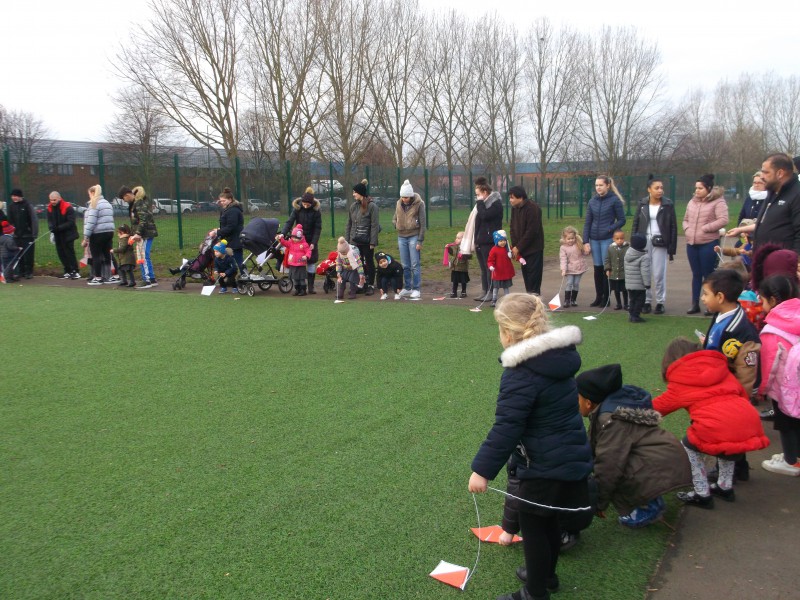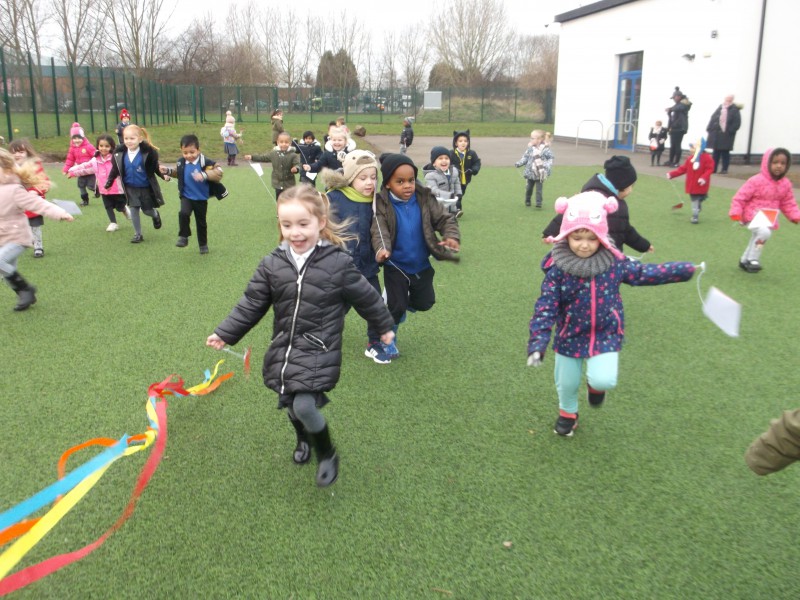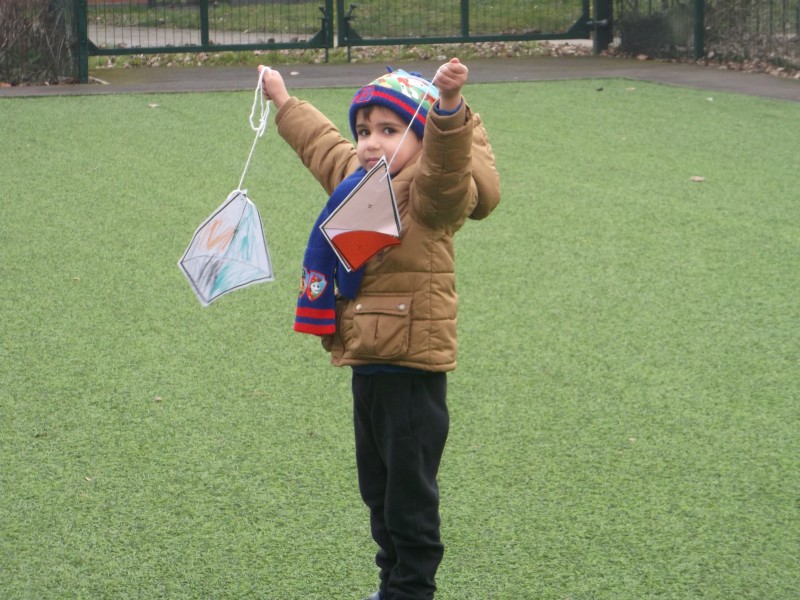 Year 5 children ar coming every Tuesday afternoon to read to us. Thank you!
We are learning about triangles. Our kites will have 2 ,3 or 4 triangles on them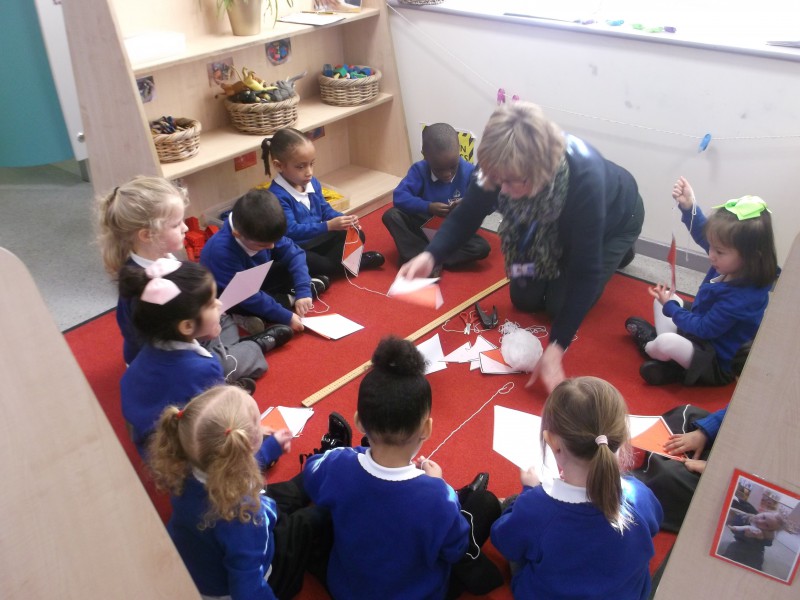 Testing the kites!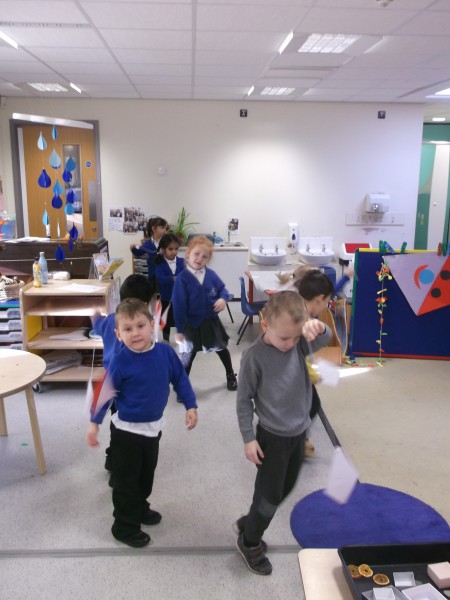 Making cookies! Later we will play our favourite song "Who took the cookie from the jar?"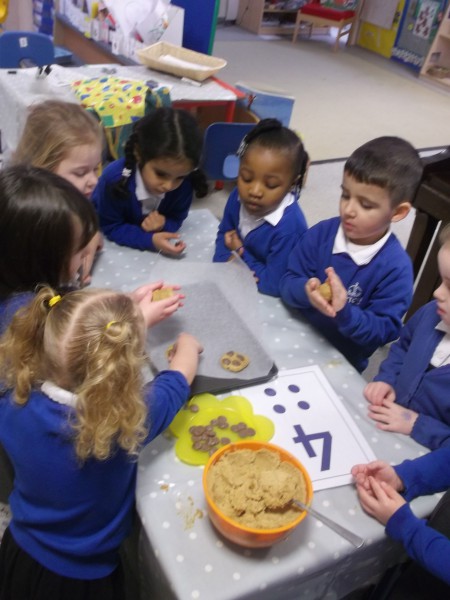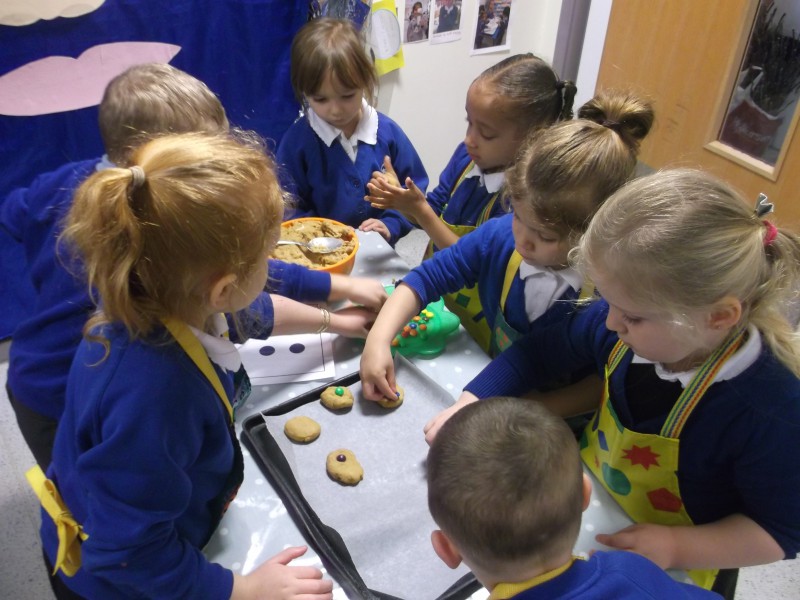 We know we need to line up the objects before we can count them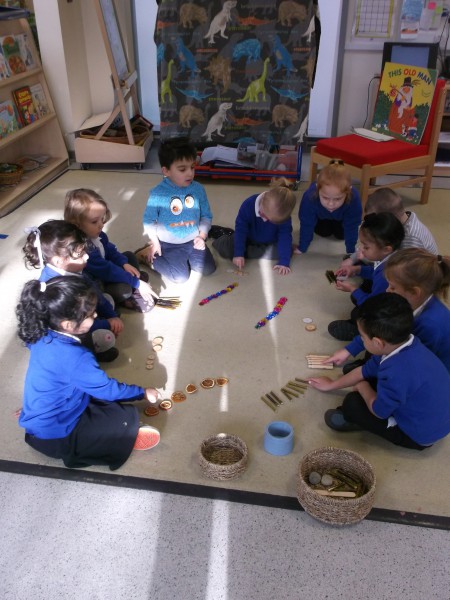 We are learning to be independent at the snack table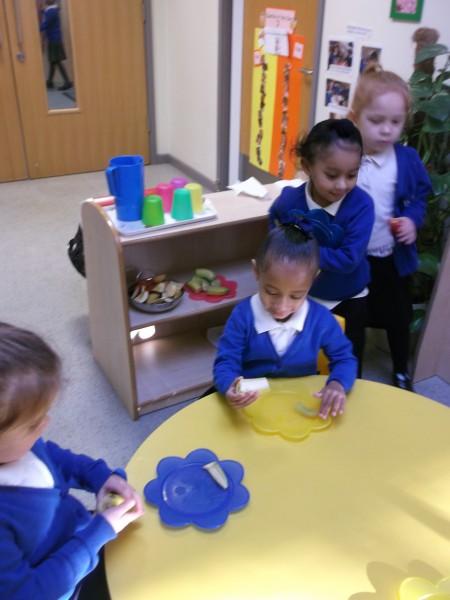 Interactive music with Miss Casson. Zidan really enjoyed the game!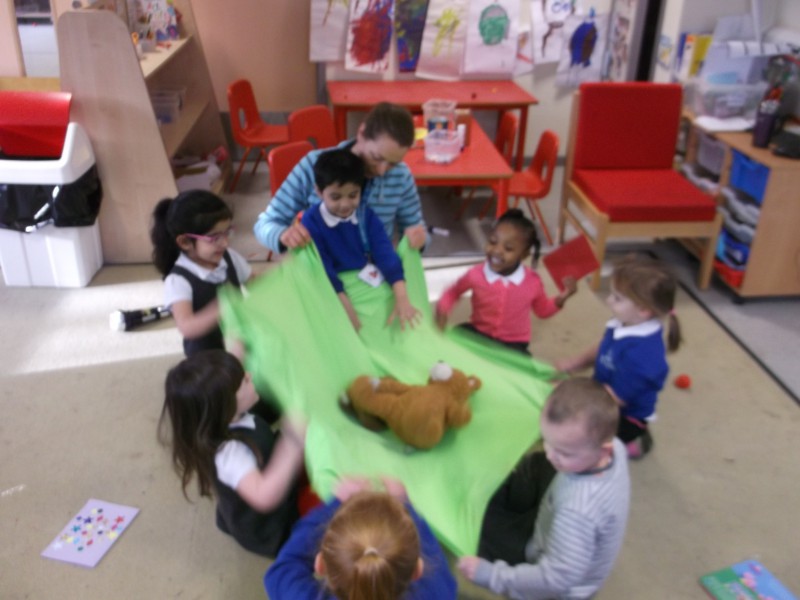 We are learning how to share our toast fairly into equal parts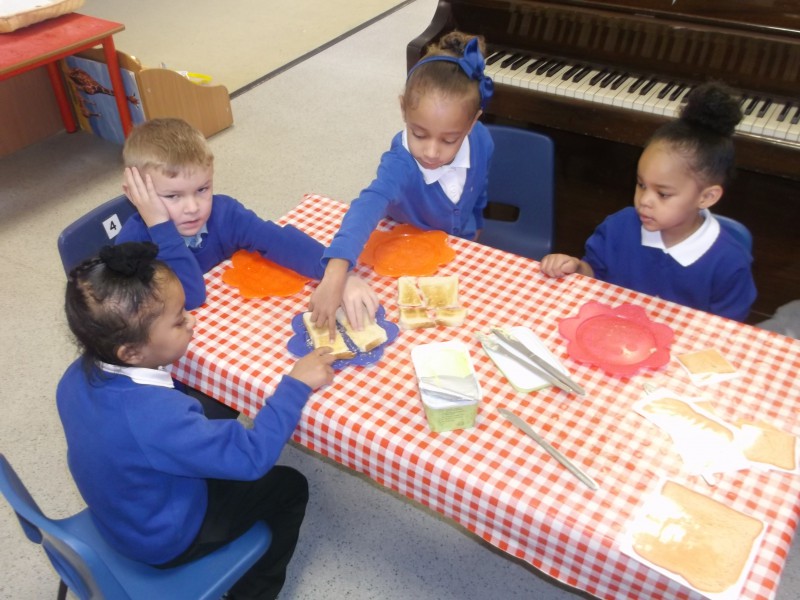 Who is taller?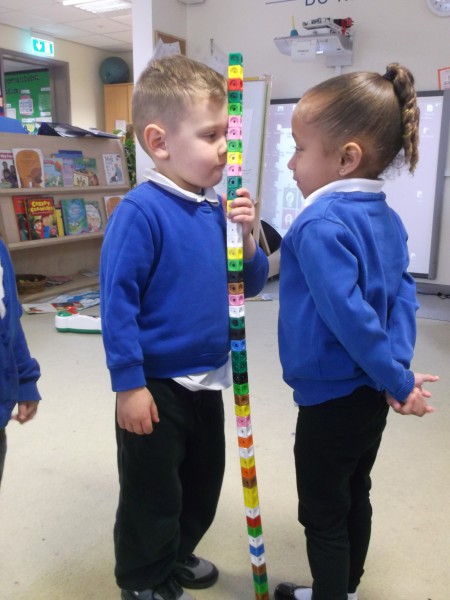 We are learning how to draw and paint a person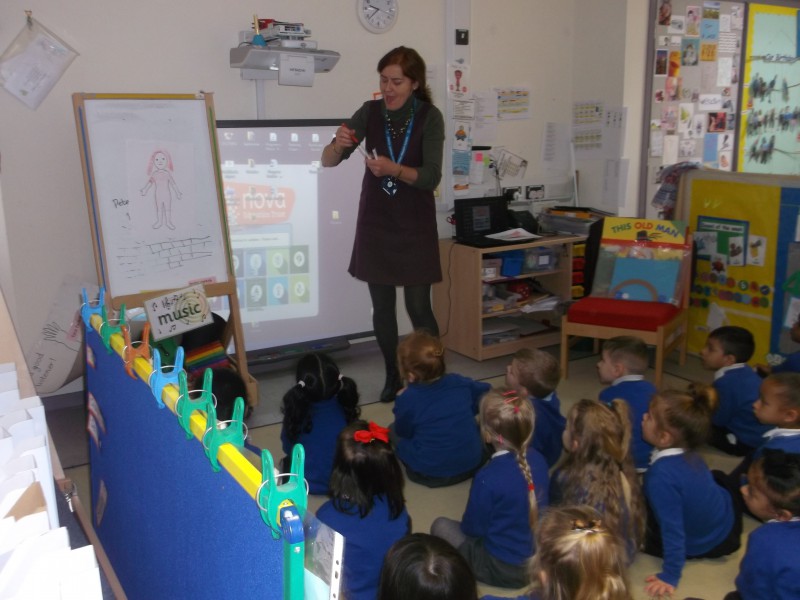 In the home corner we are looking after the babies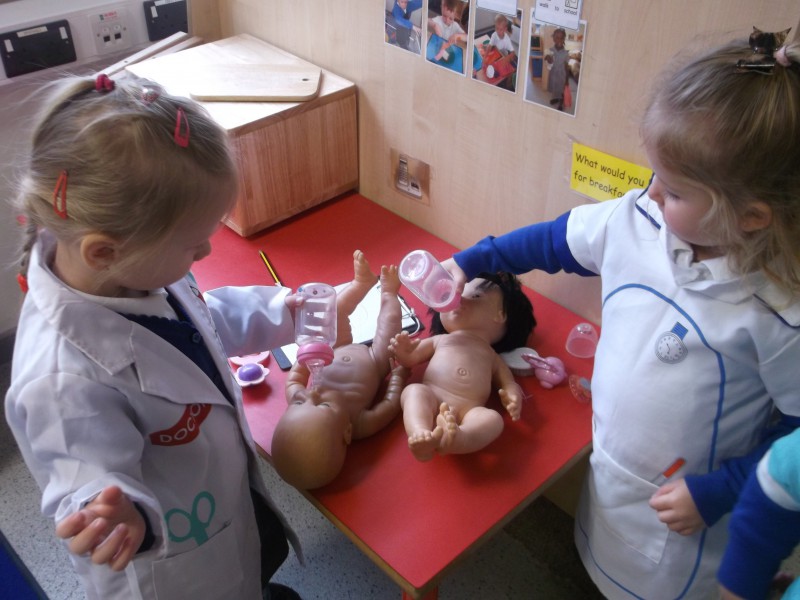 Poppy has brought her grandma to school. She played with us and read us books. Thank you Poppy and "Nanar"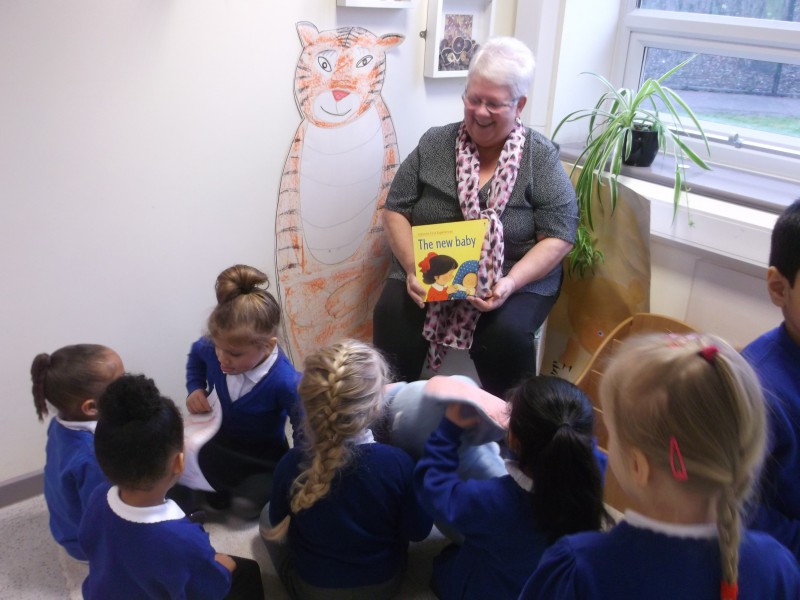 We are learning the initial sound in our names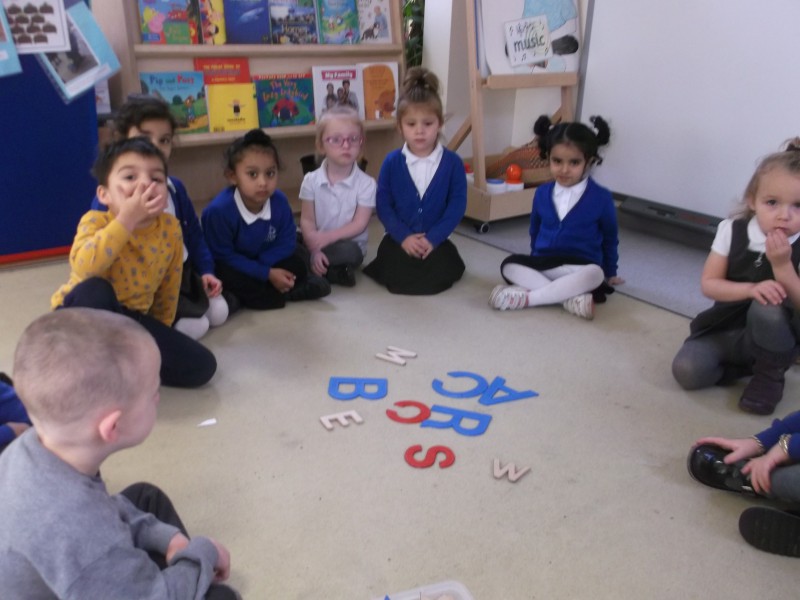 We can all find our letters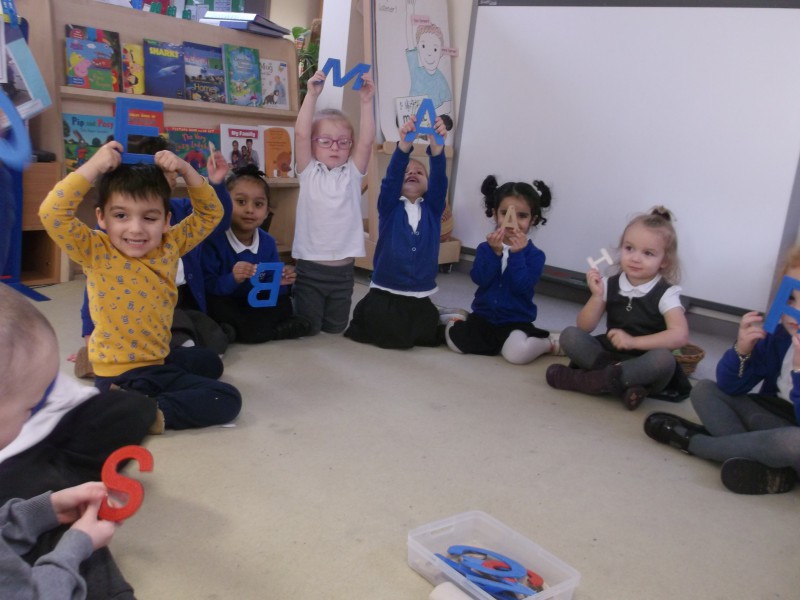 We drew around Poppy and look how tall she is!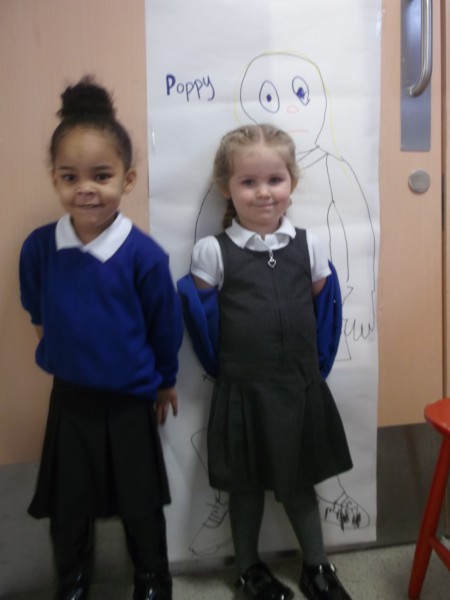 Alyssa-Rose is proud of her drawing. Well done Alyssa!
Lottie is practising writing letters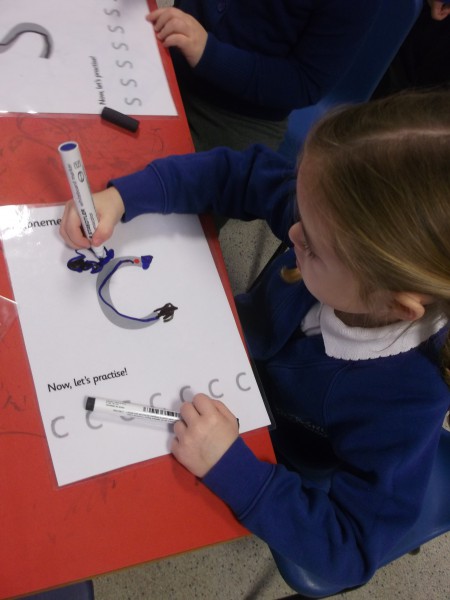 Everyone is practising writing their names and their initial letters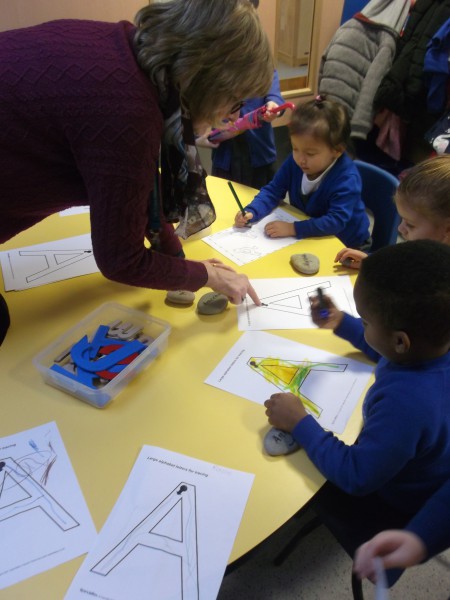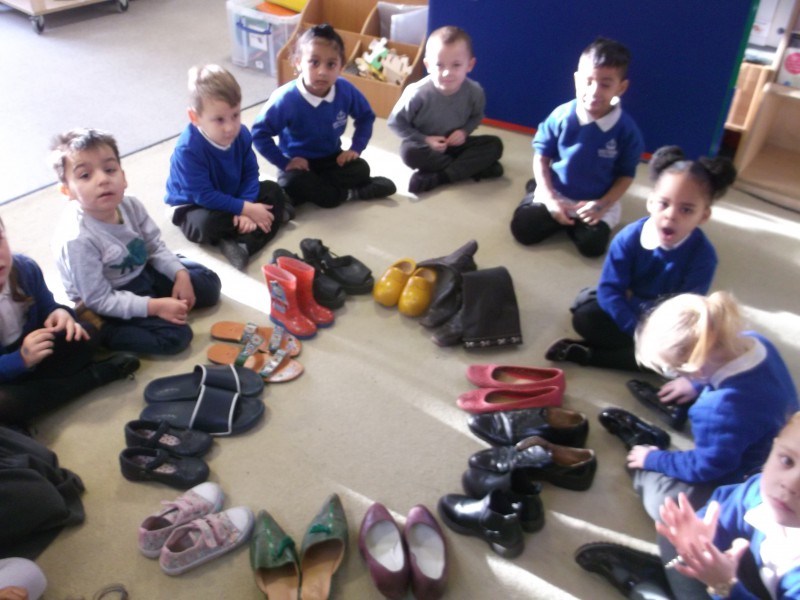 Our rhyme this week is "There was an old lady who lived in a shoe". We are learning to sort the shoes out into pairs and to count them.
--------------------------------------------------------------------------
Our Story - Reign and Alissa (inspired by the book of the week"Pip and Posy")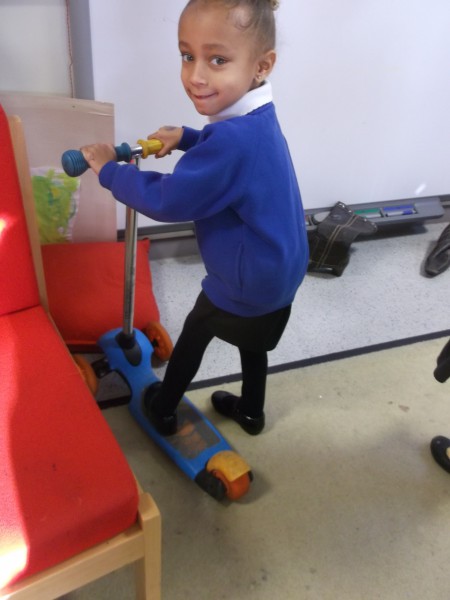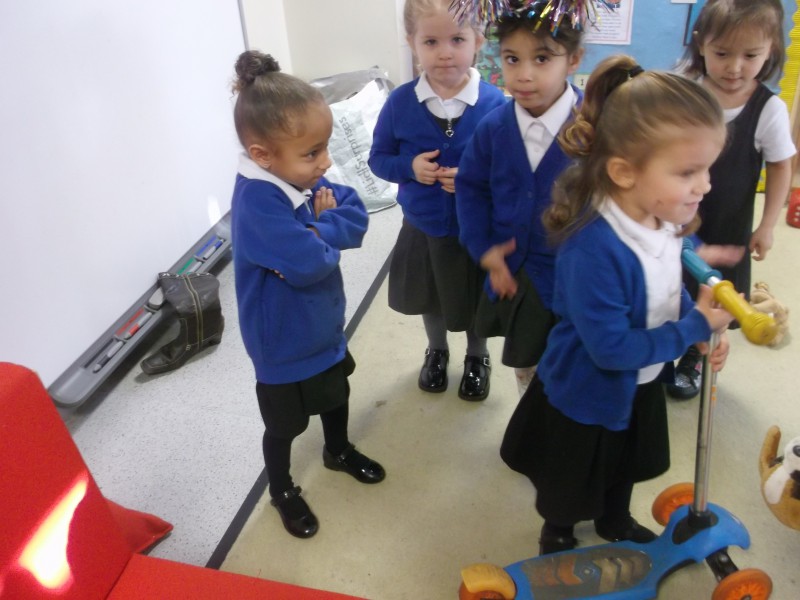 Reign loved riding her scooter. Alissa wanted to ride the scooter too. Alissa snatched the scooter away. Reign was cross.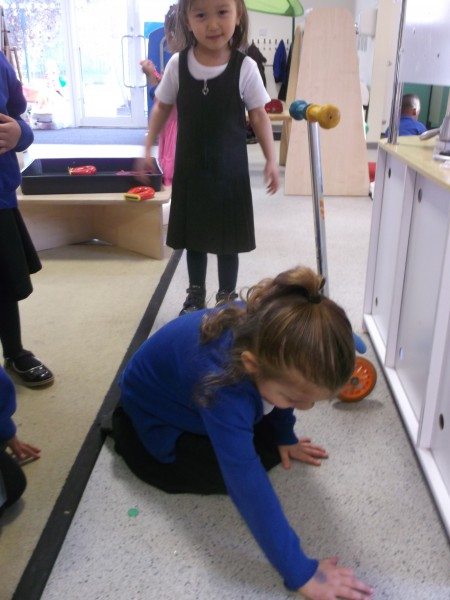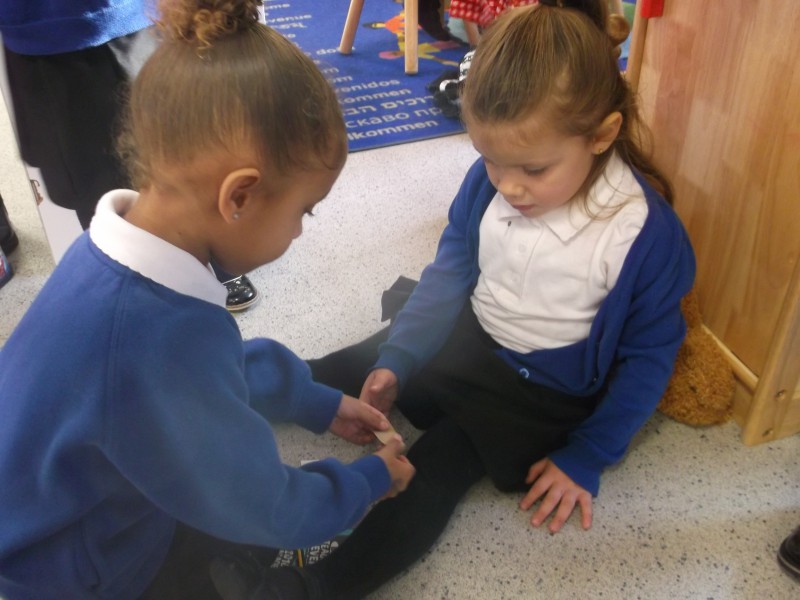 Alissa rode the scooter too fast. She drove it into the cupboard and hurt her knee. Reign felt sorry for her and put a plaster on her knee.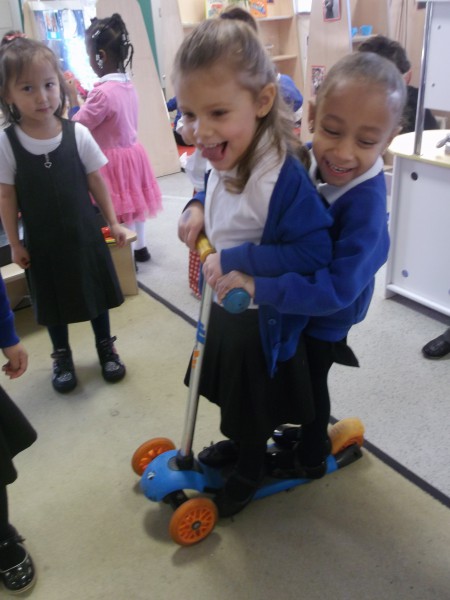 Alissa said "Thank you" and they were friends again. They decided to share the scooter.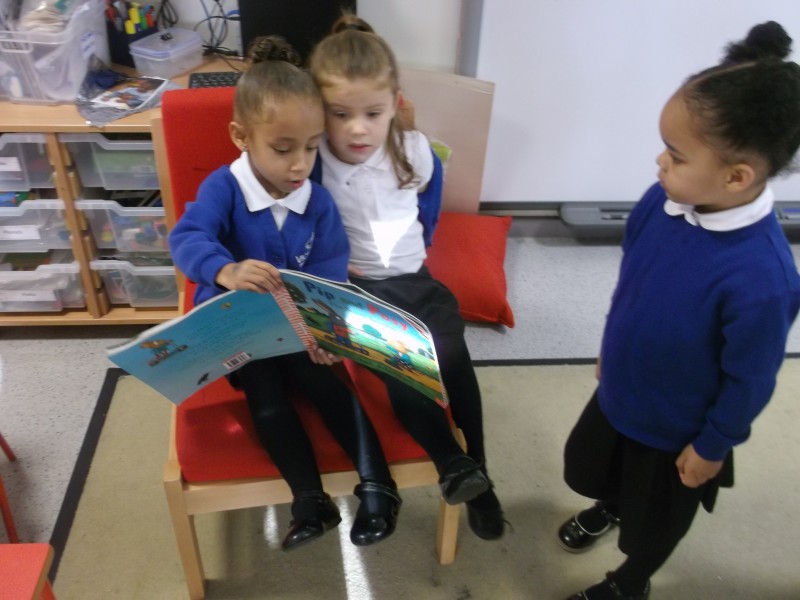 Reign is sharing the book with her friends.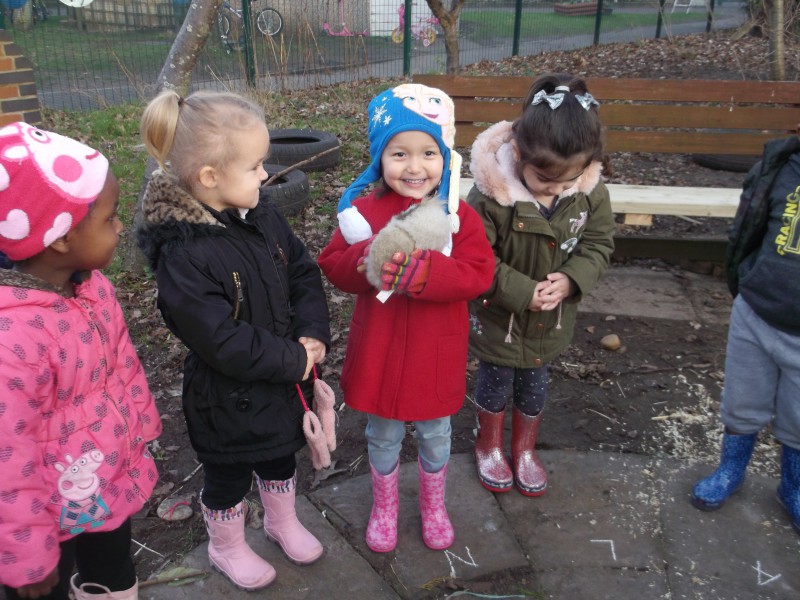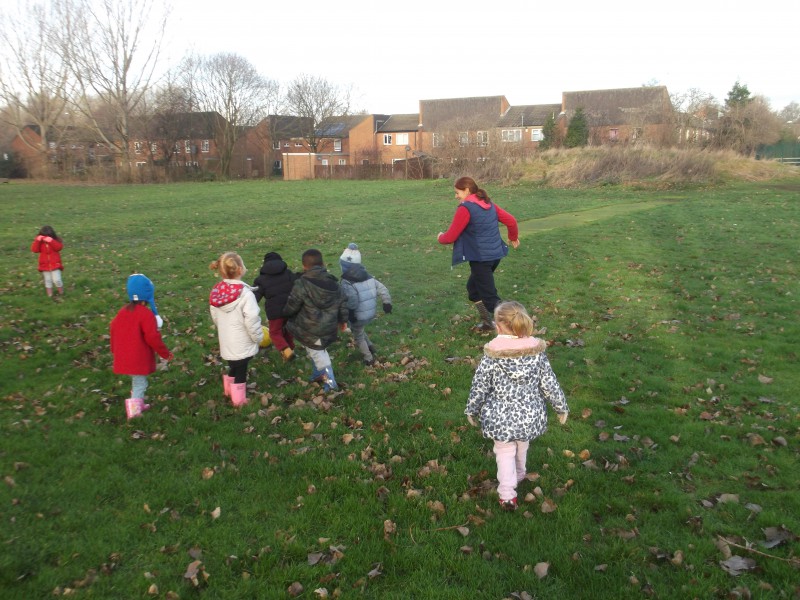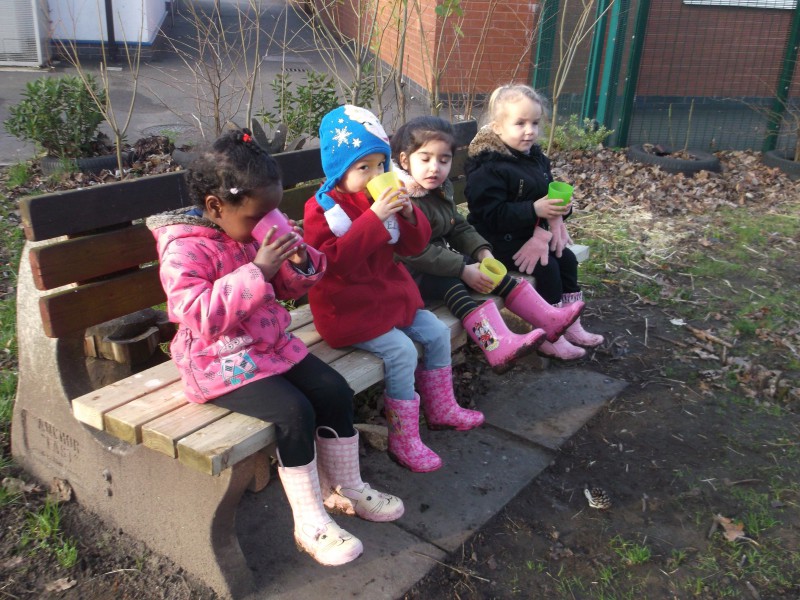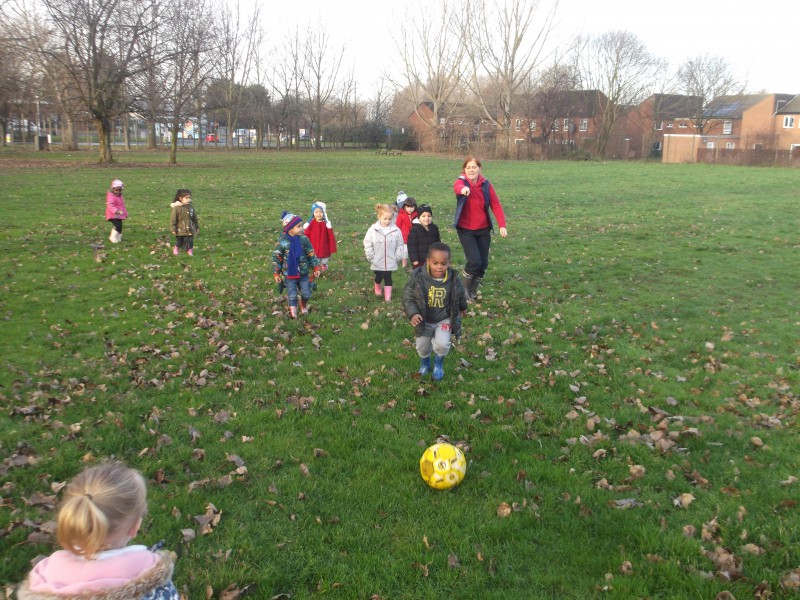 We enjoyed a game of football in Forest School. The hot chocolate tasted really nice afterwards.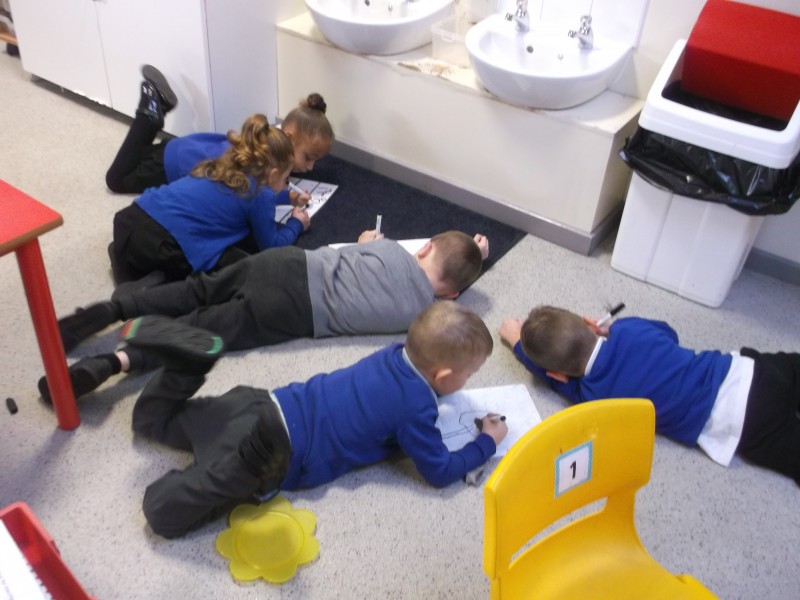 We love writing!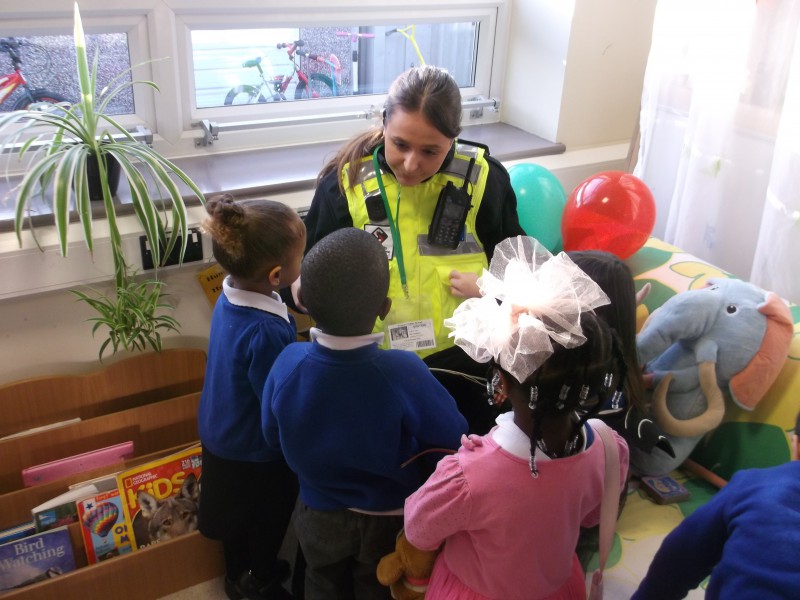 Lucy the Community Police Officer visited last week and read some stories to us.
Autumn 2
We are ready for the Nursery Christmas Performance
We dressed up as Twinkling Stars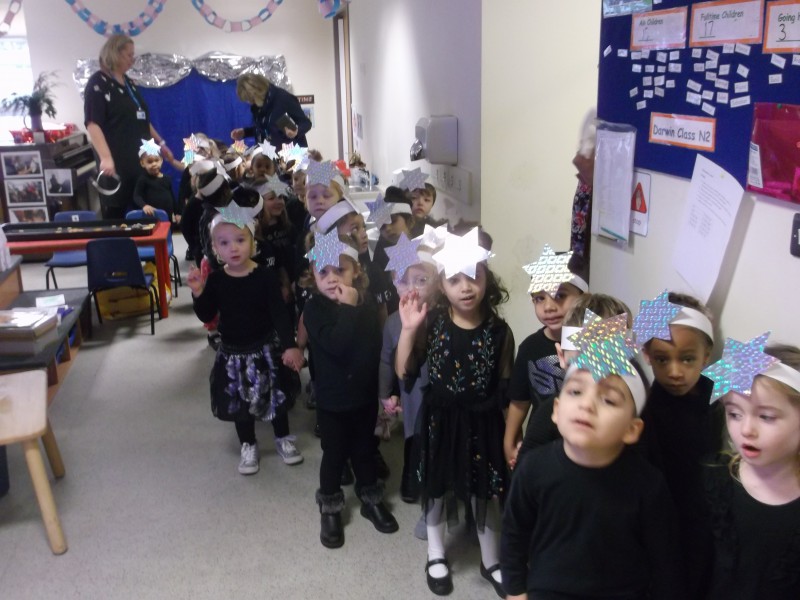 In the school hall, our mums and dads came to watch us sing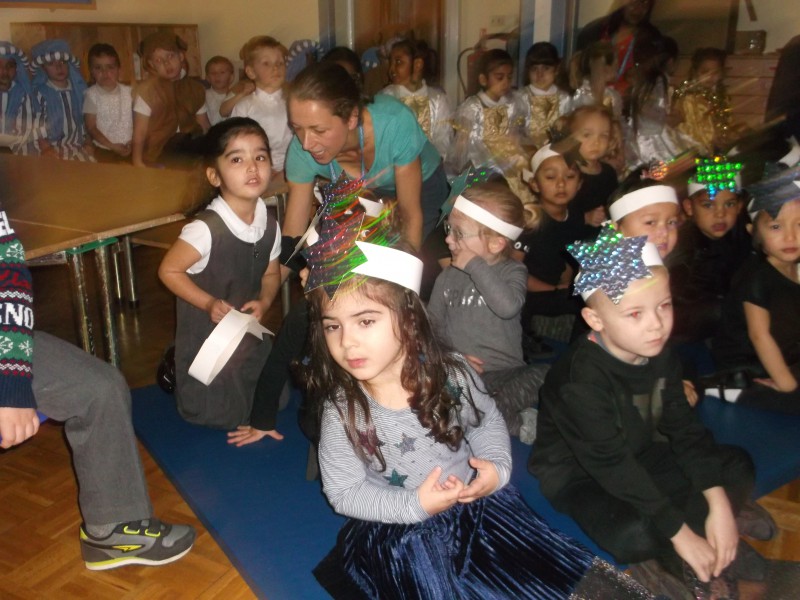 "Mummy Star, Mummy Star where are you?
Here I am, here I am! How do you do?"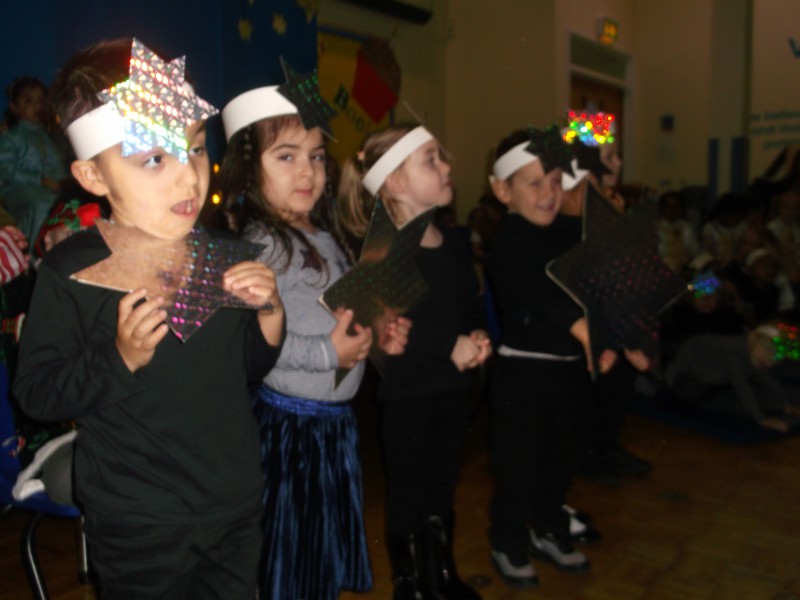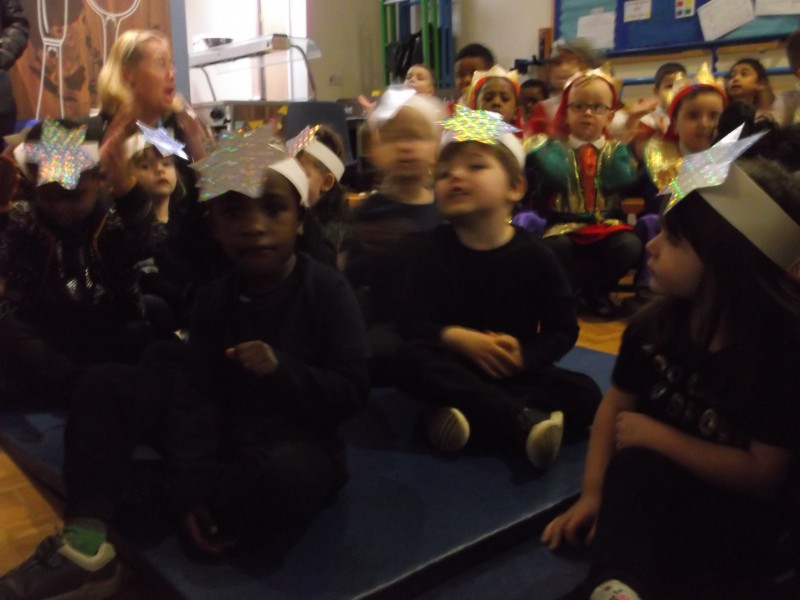 Mr Hallam, our site manager read the Christmas story to us. Thank you Mr Hallam.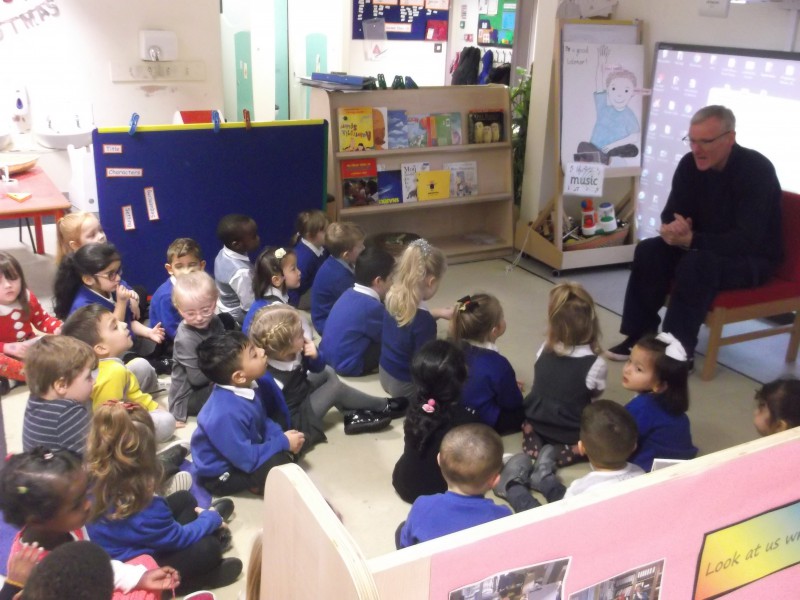 Nursery Christmas Party
Father Christmas came to see us
He brought us presents!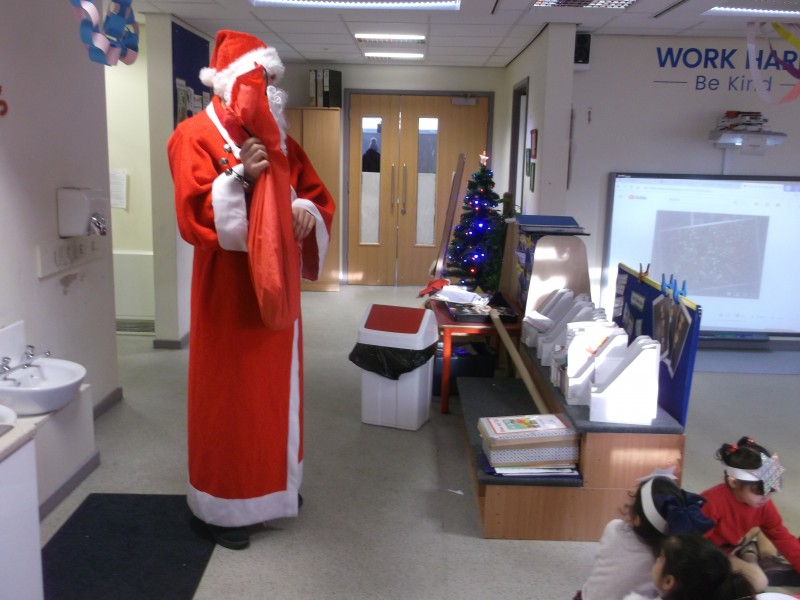 Thank you Father Christmas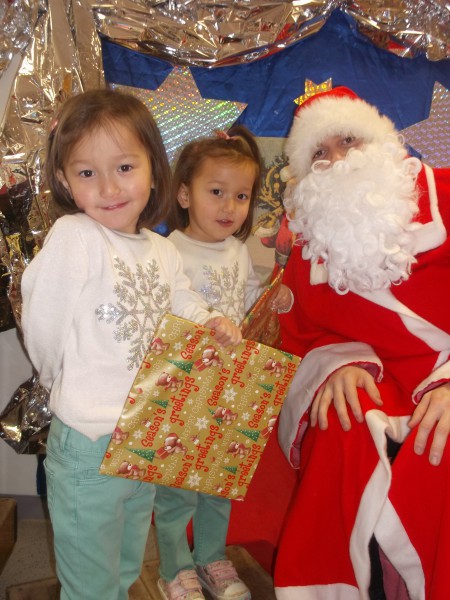 We enjoyed our party food
Daddy finger, Mummy finger, Brother finger....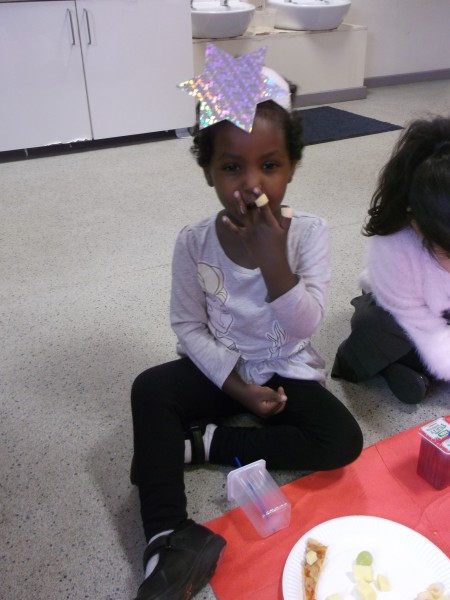 Happy Christmas!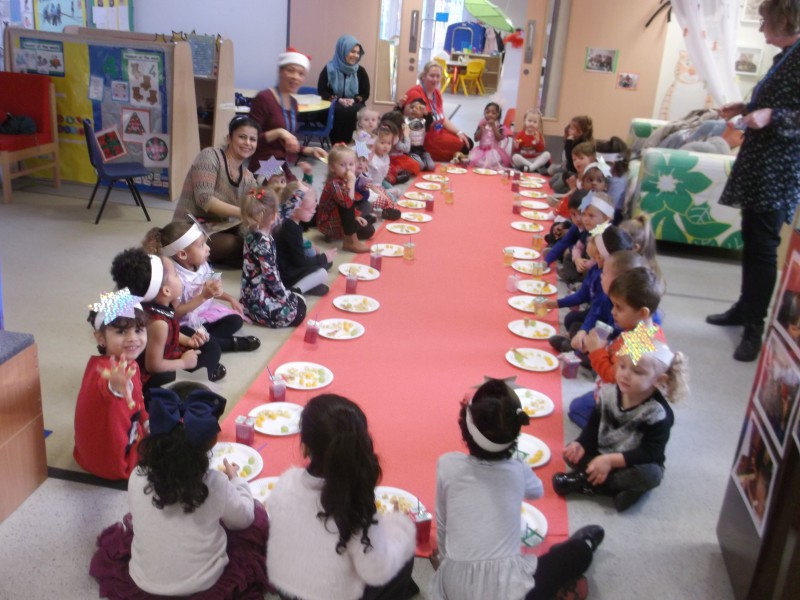 We danced and played party games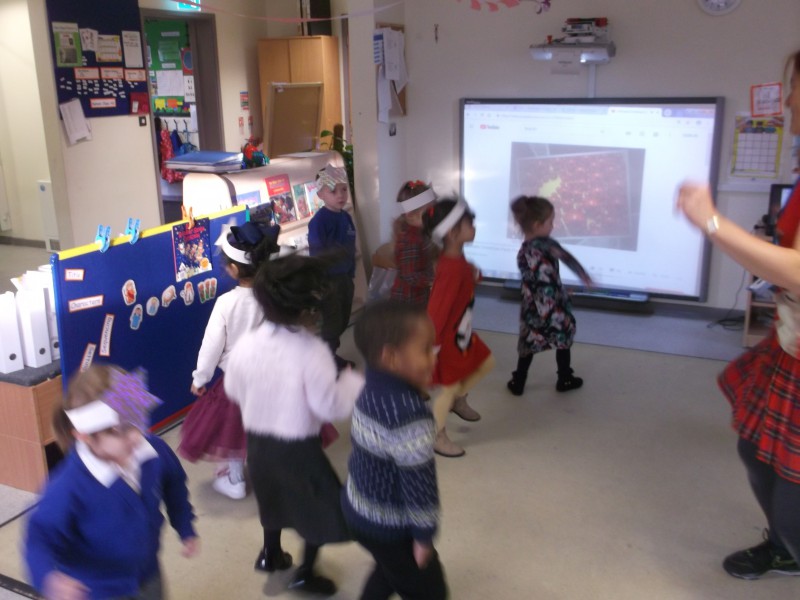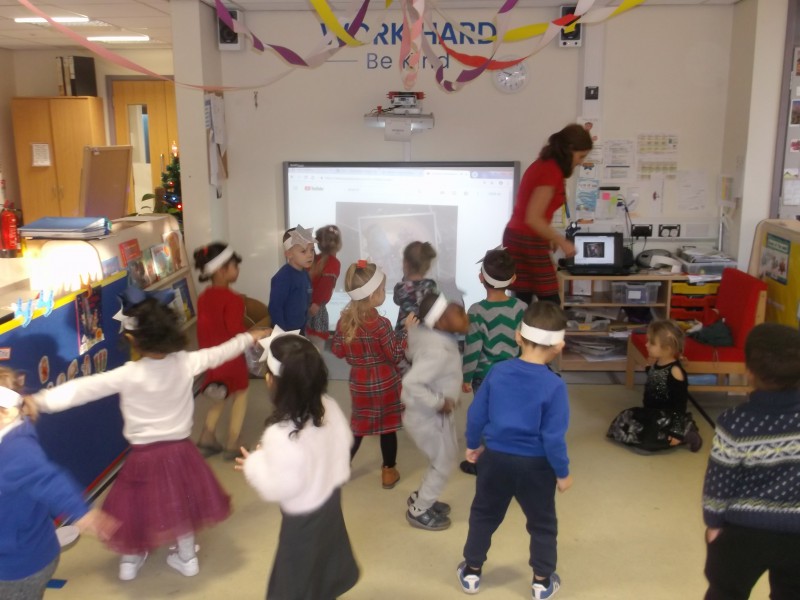 _____________________________________________________________________
Forest school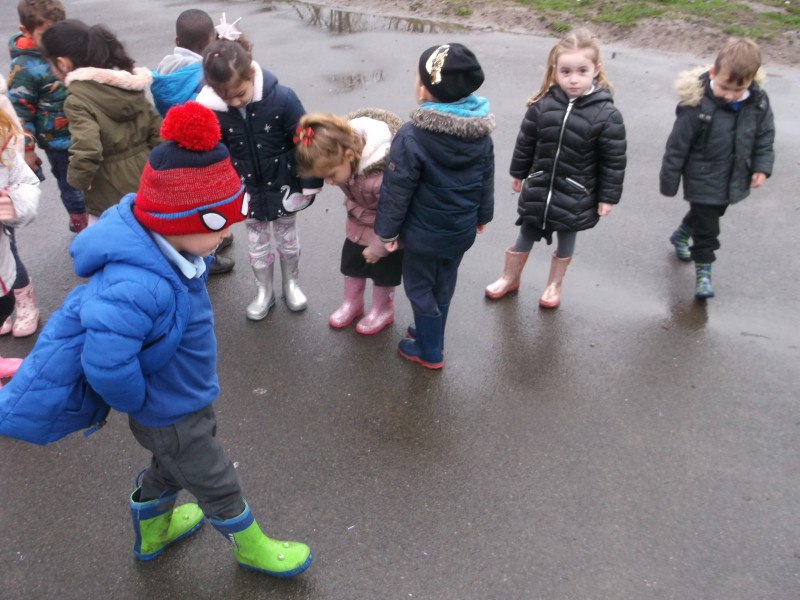 It had been raining and the rain washed out some worms on the tarmac.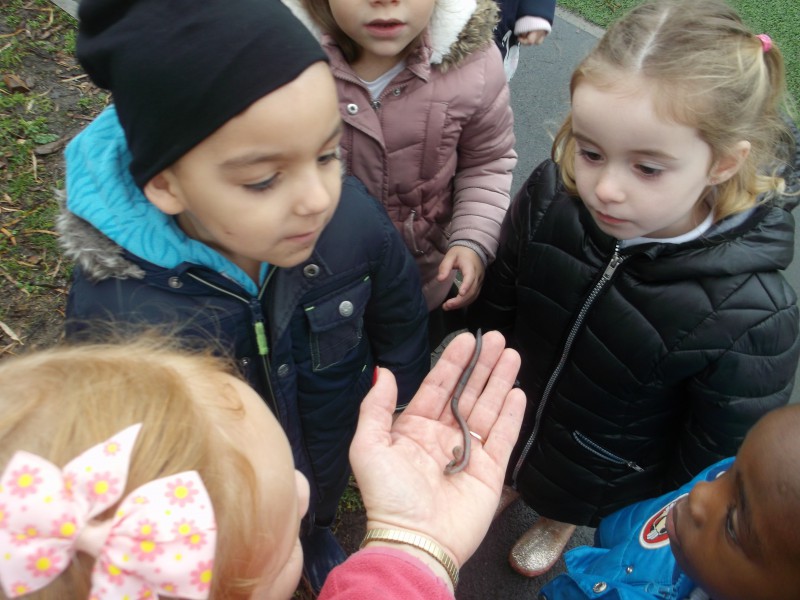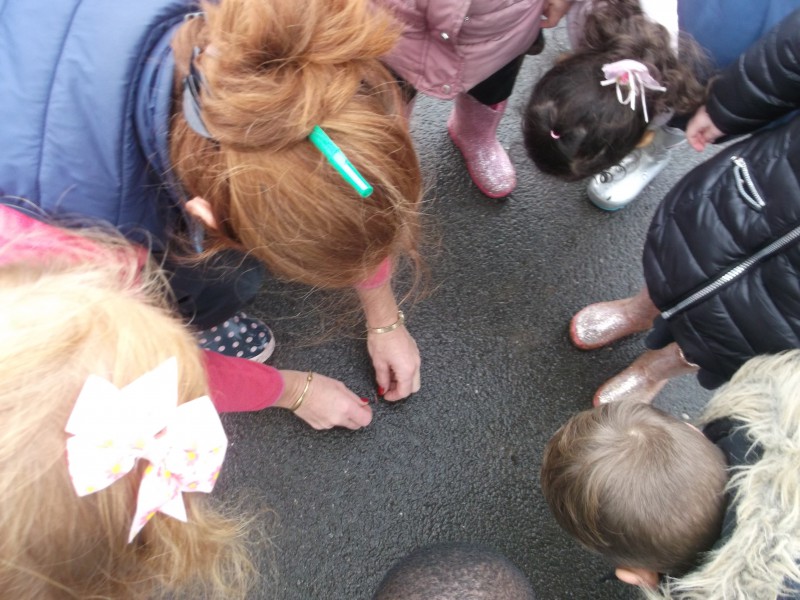 We found the worms .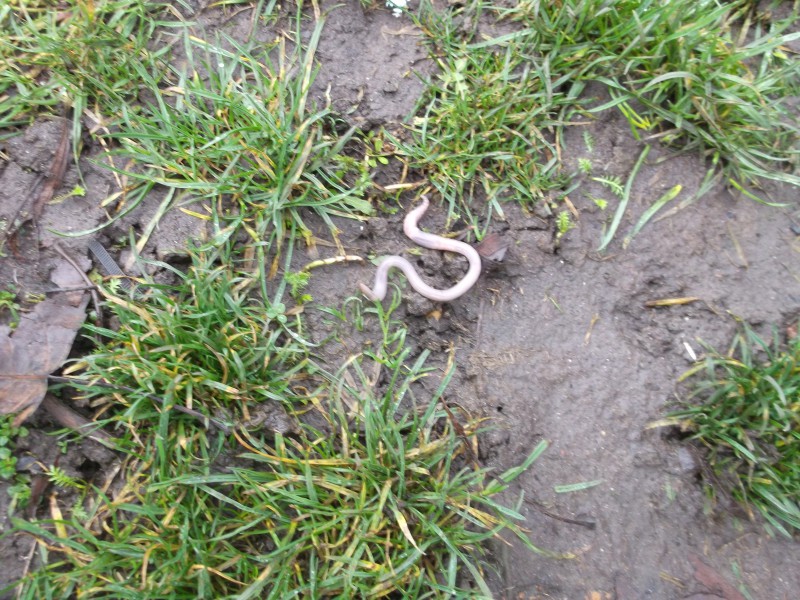 We put them on the grass to rescue them. We rescued 11 worms!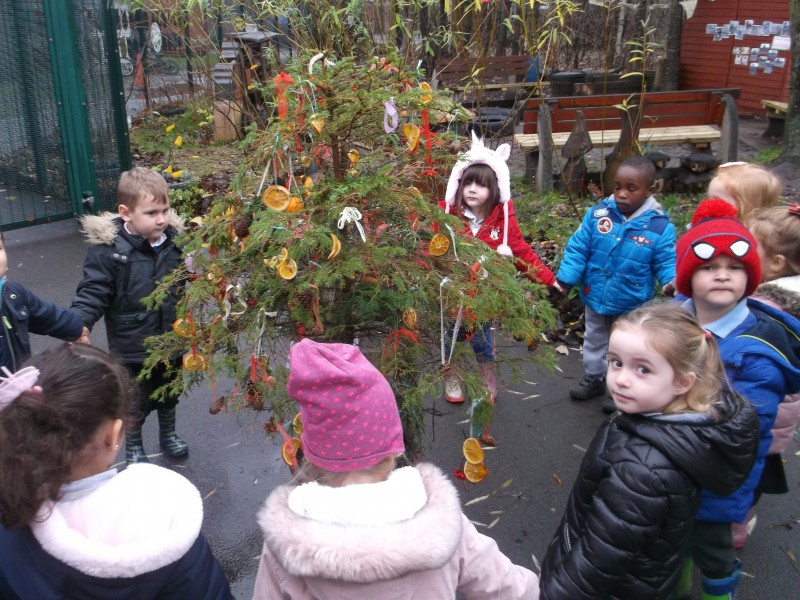 Here we go round the Christmas tree...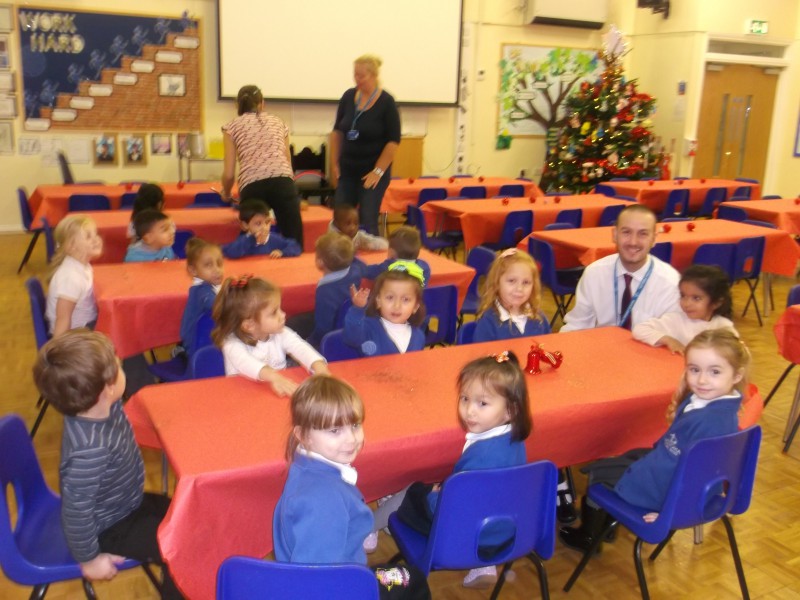 ​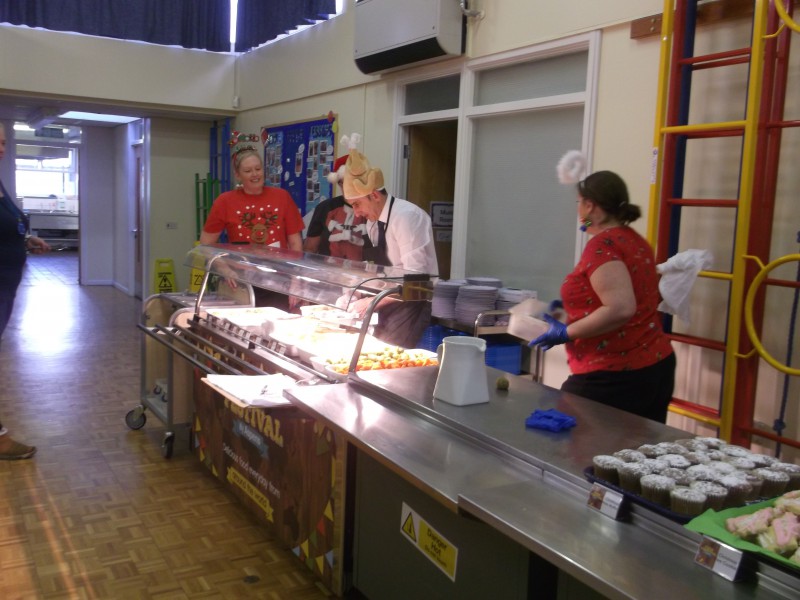 Christmas Dinner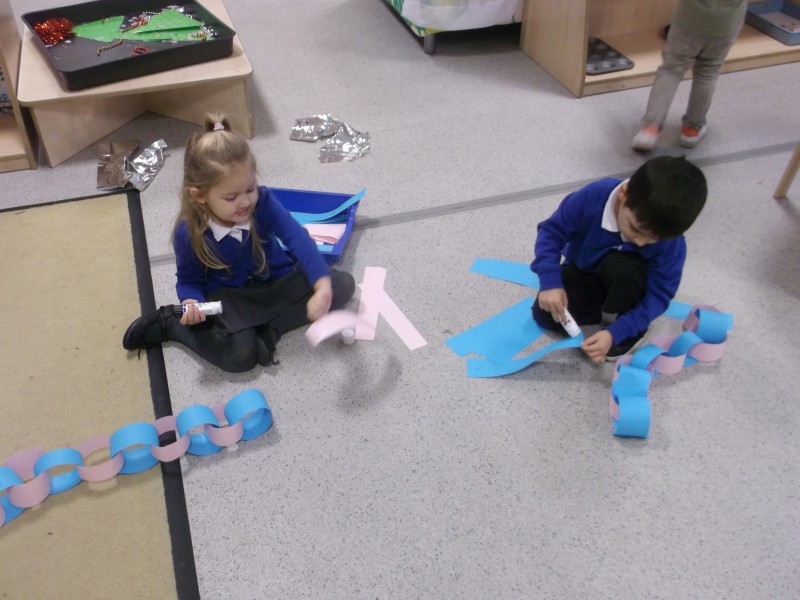 Learning about patterns: pink, blue, pink, ...
We made paper chains to decorate our classroom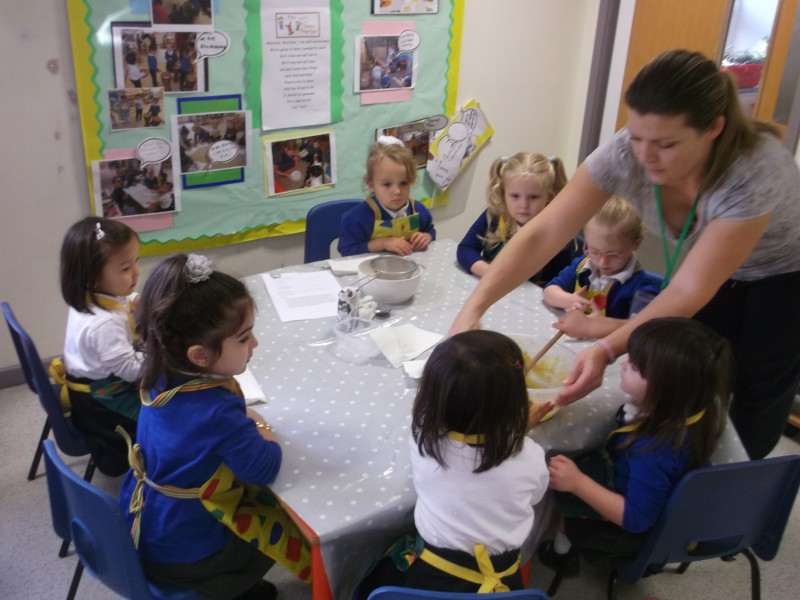 Baking and decorating cakes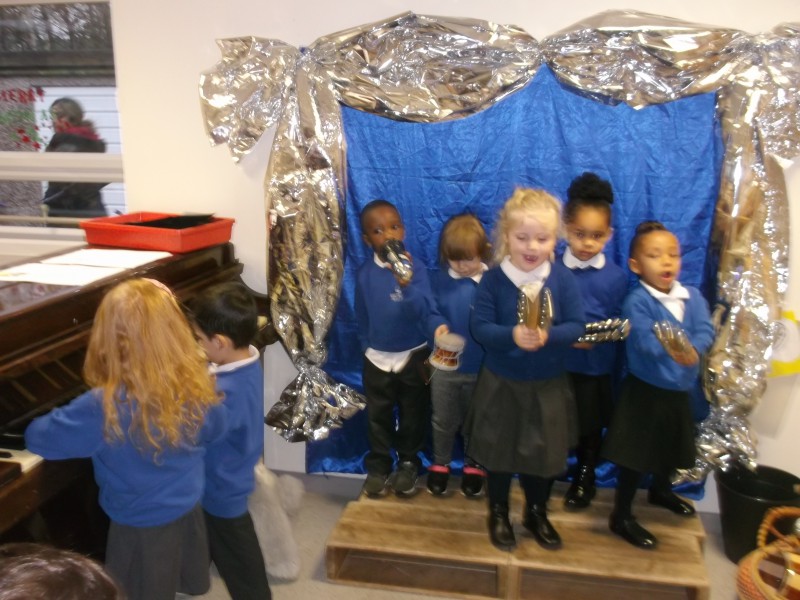 Showtime! Singing on the stage and playing the piano and bells
______________________________________________________________
Our Big Teddy is 4 years old today.Let's have a party!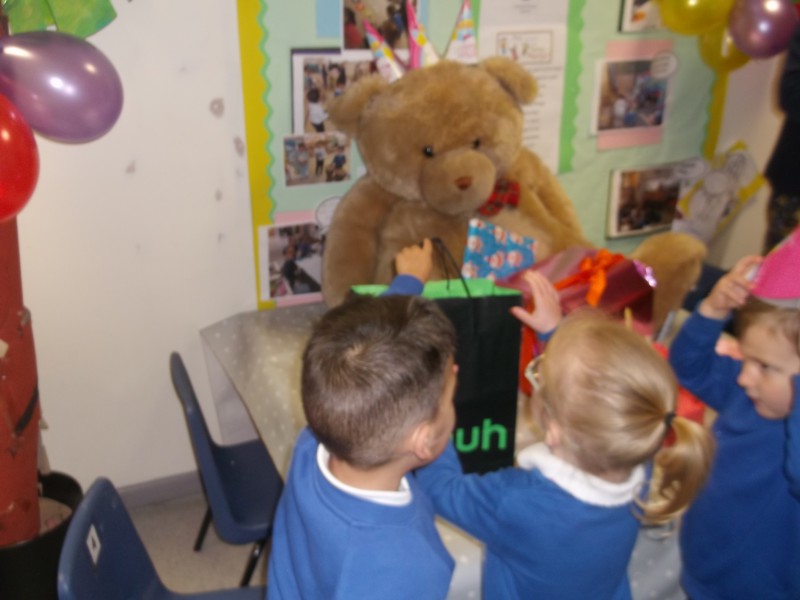 Erik bought Teddy a present. It was a train!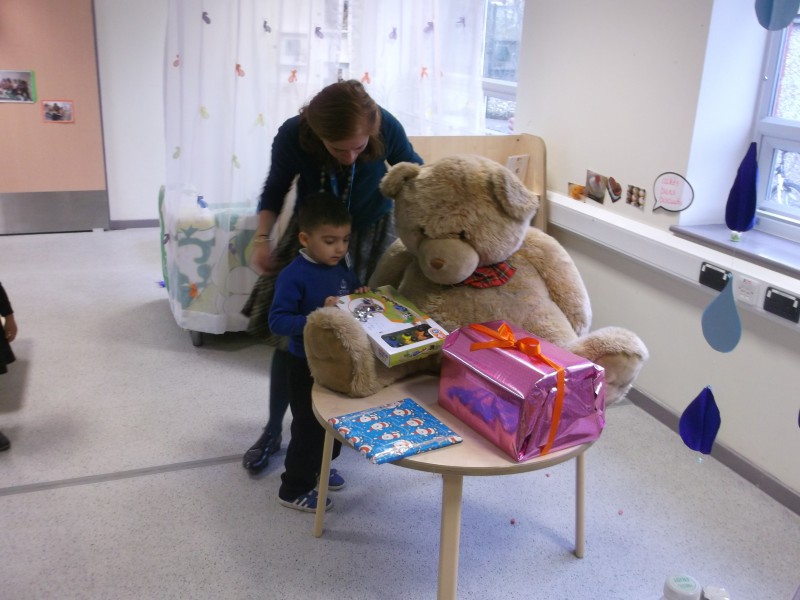 We played party games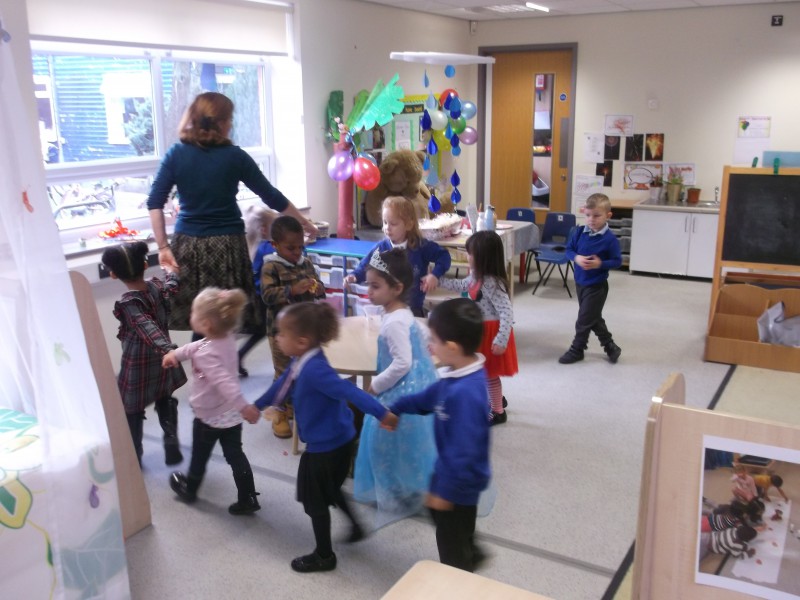 We danced and sang songs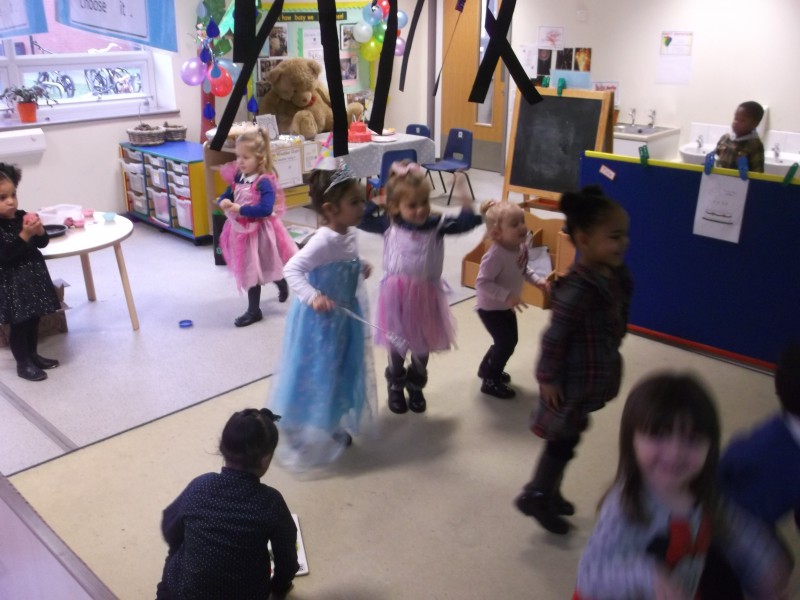 At the end we shared the birthday cake we had baked a day earlier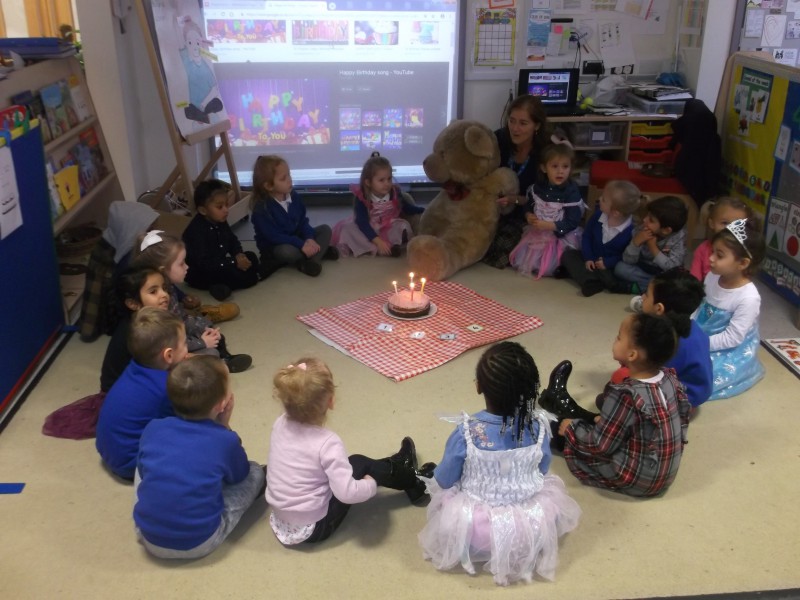 Mrs Froggatt played the trumpet for the Teddy's birthday
Sharing, dividing and counting-How many pieces can we divide the toast into?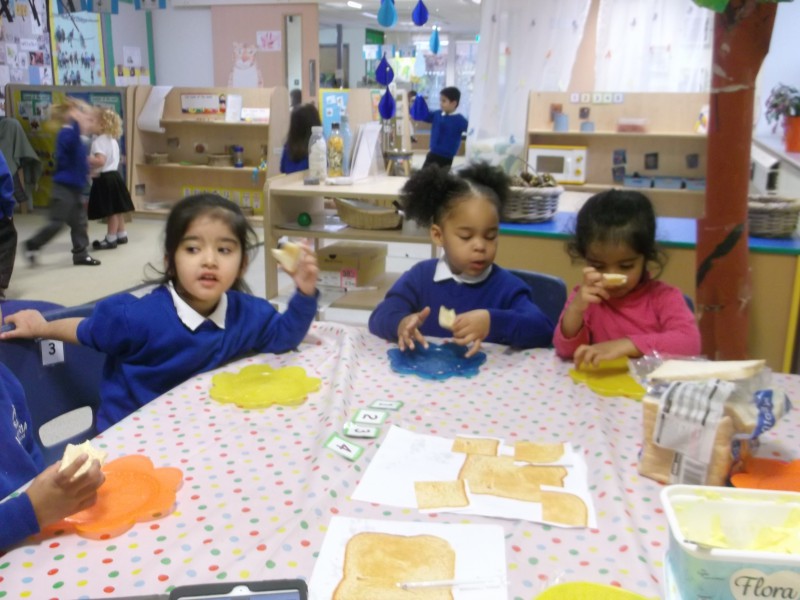 Autumn walk in Forest School. We made a shelter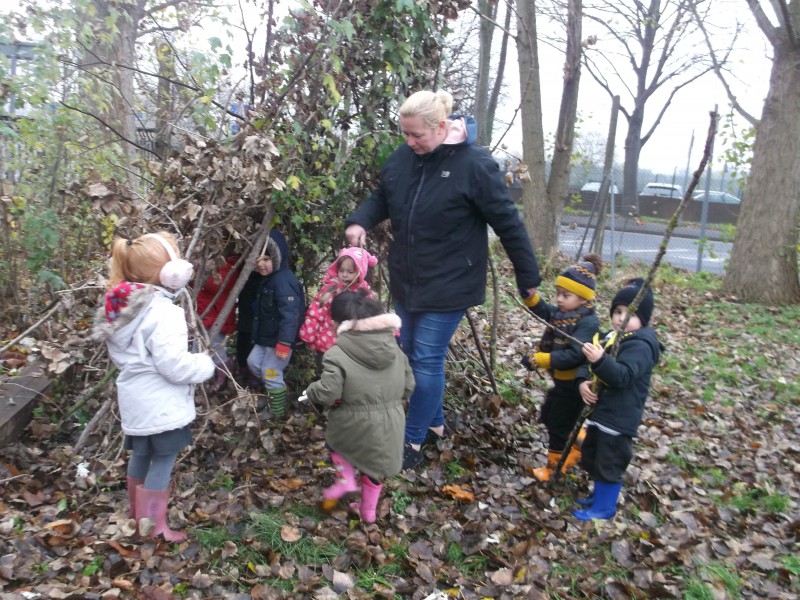 Azhi and Erik are very strong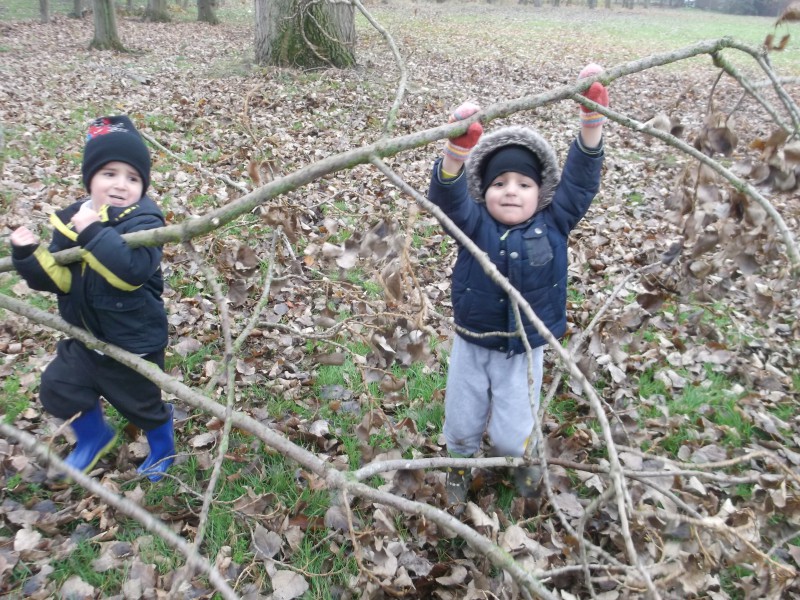 Team Work is Dream Work!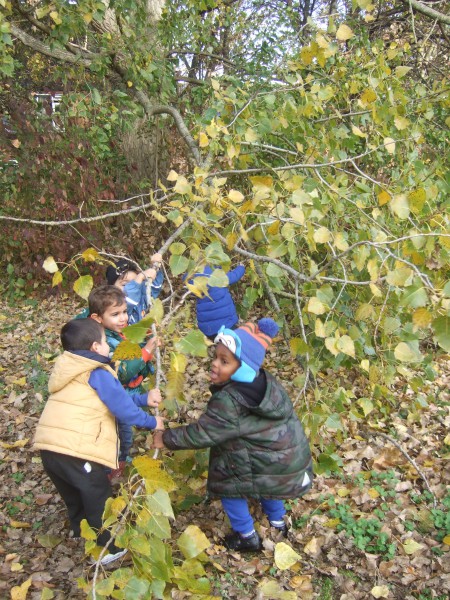 Diwali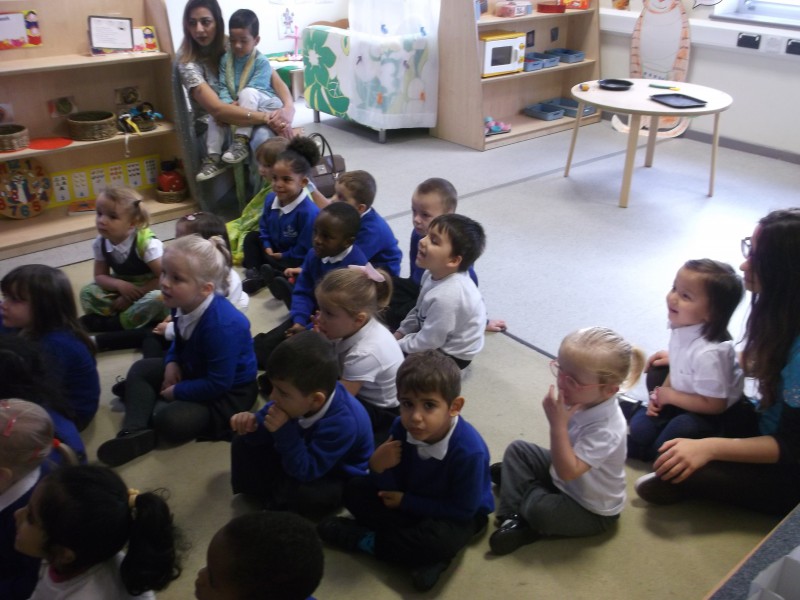 Celebrating Diwali! Sunil and his mum told us how they celebrate Diwali at home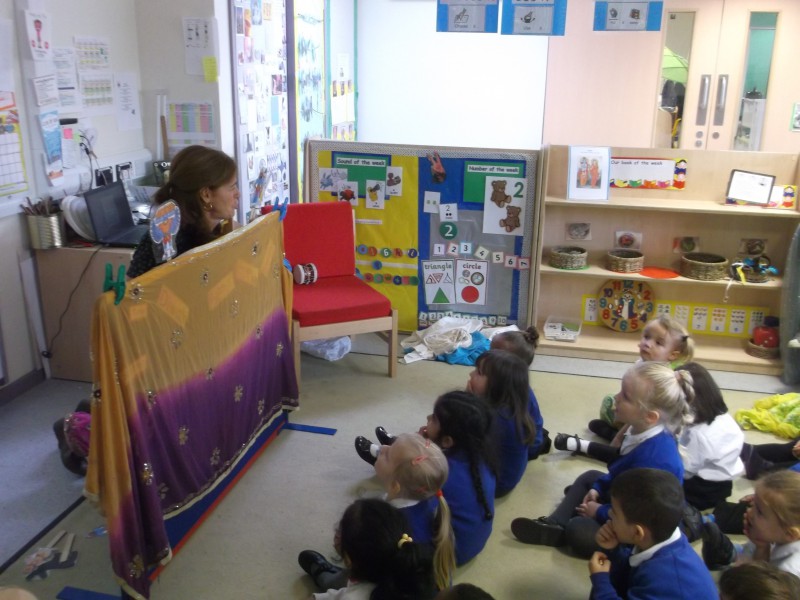 Mrs Walker did the puppet show of the Rama and Sita story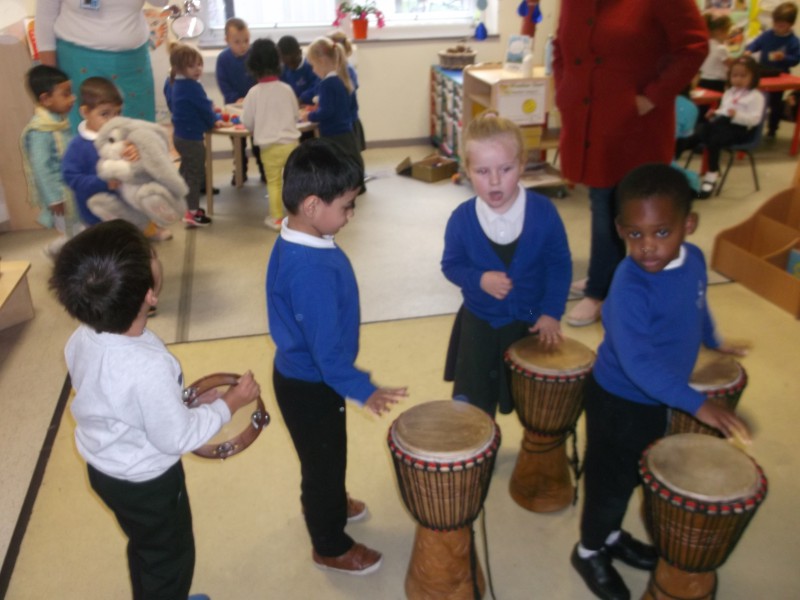 We were learning how to drum: fast, slow, quiet and loud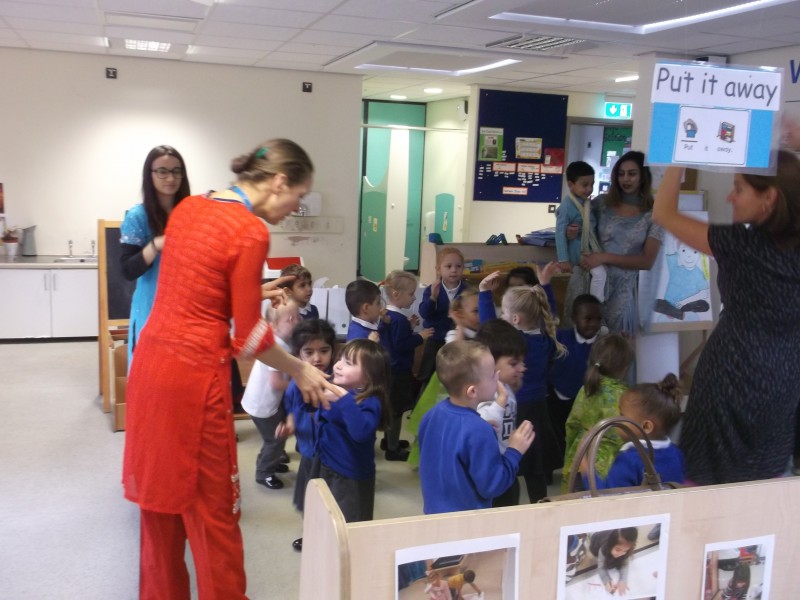 We danced and sang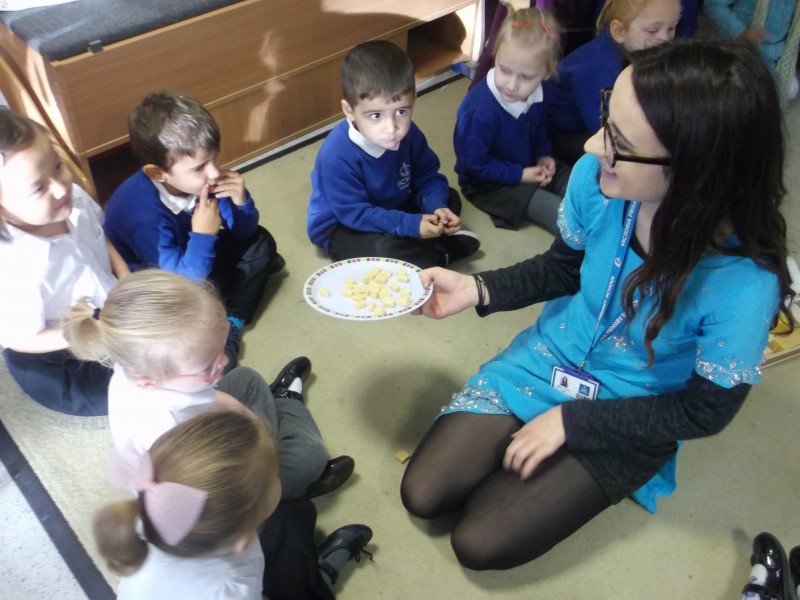 We tried some Diwali treats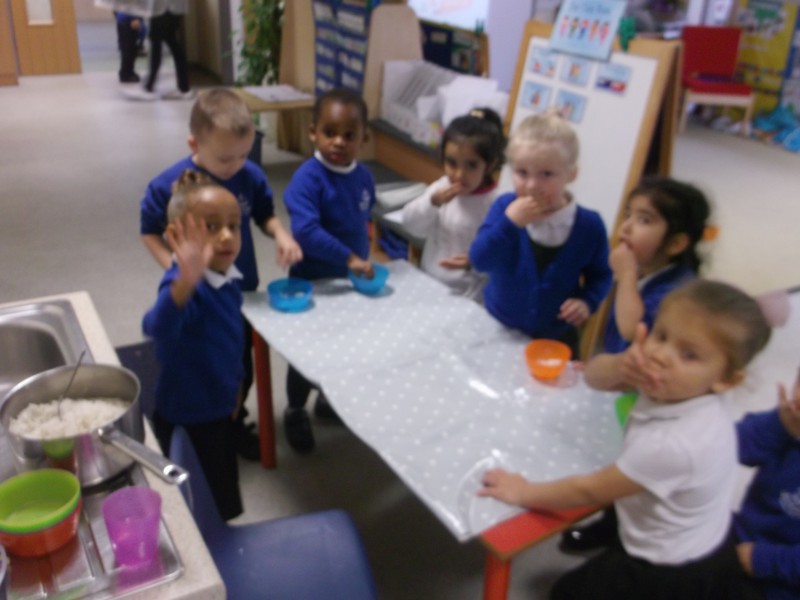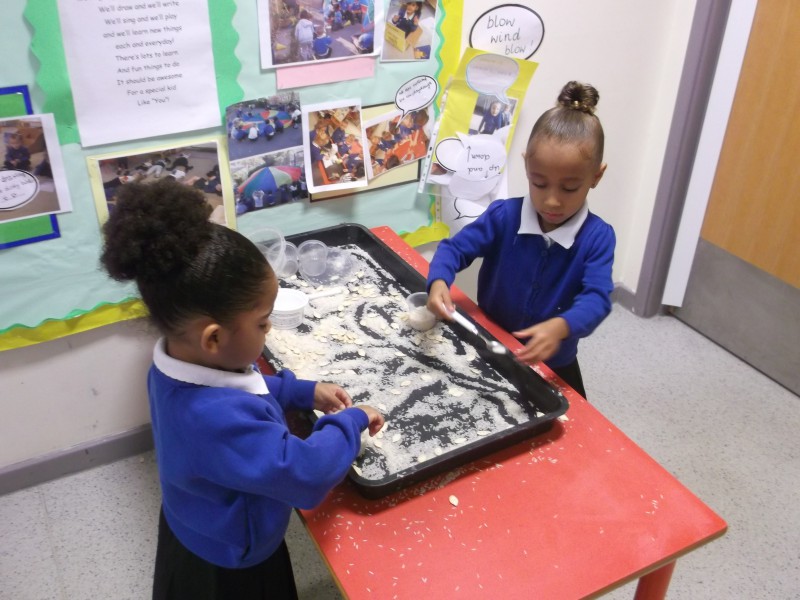 We ate rice using our fingers. We also played with dry rice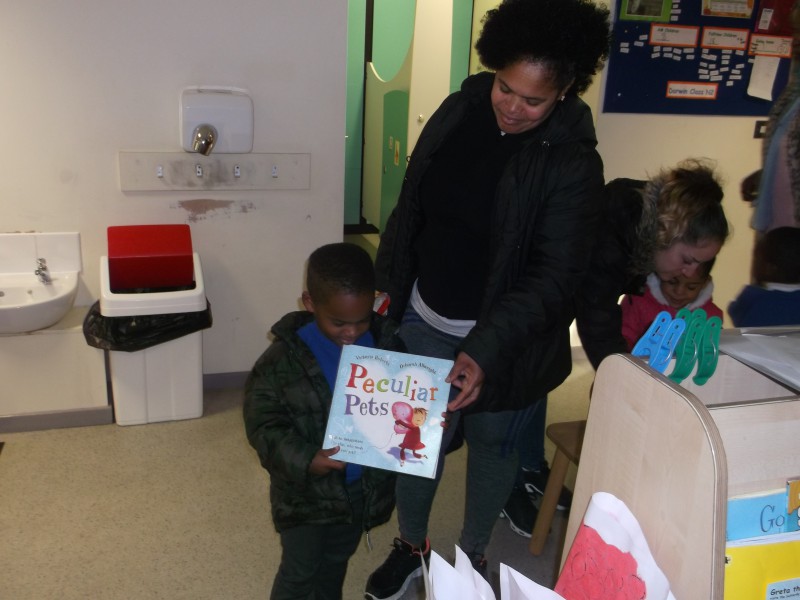 Hurrah . We started our weekly Library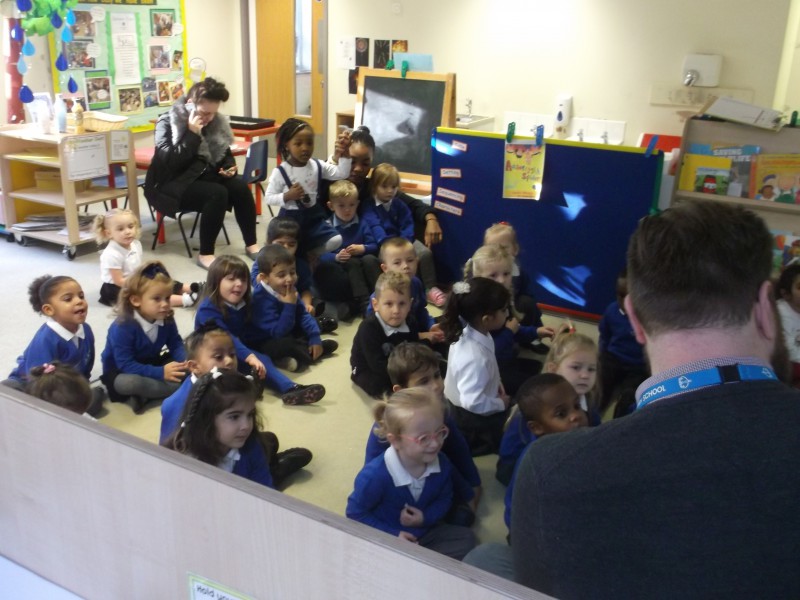 Mr Pickering read our story of the week Aaarrrggghhh Spider!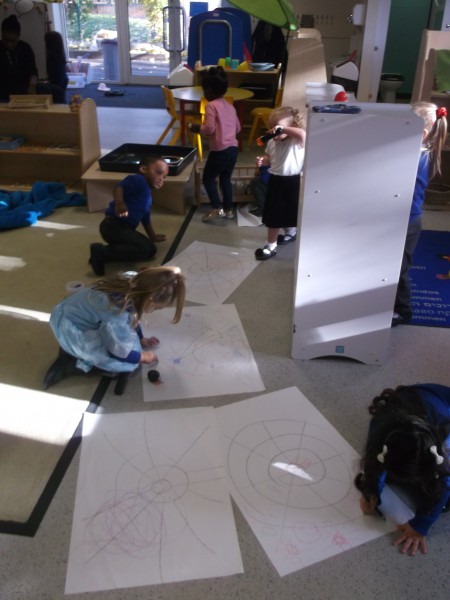 We used big pieces of paper to draw spiders and the webs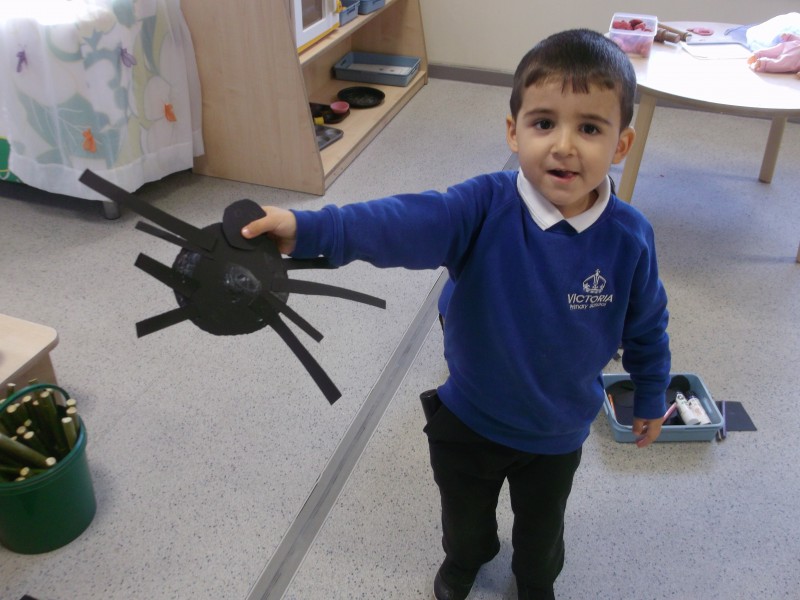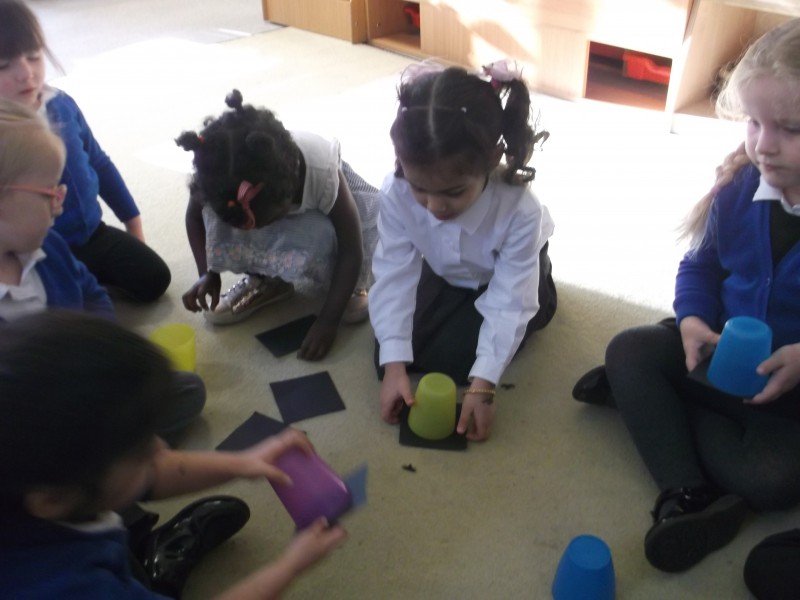 We made spiders and learned how to catch them. How many did you catch?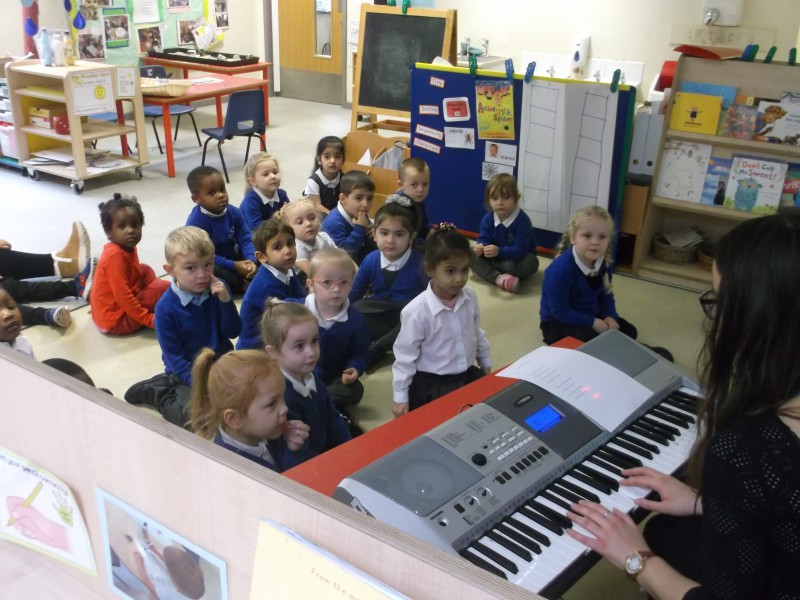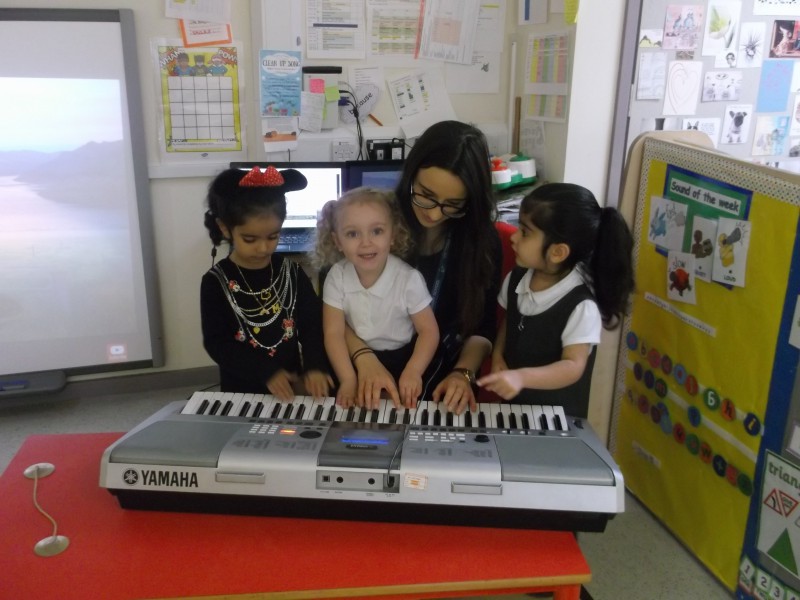 We learned about and practised piano music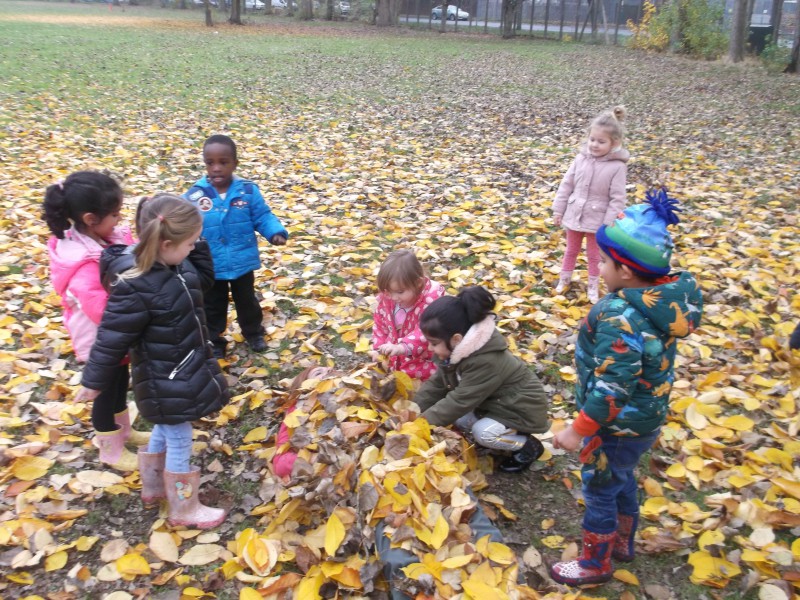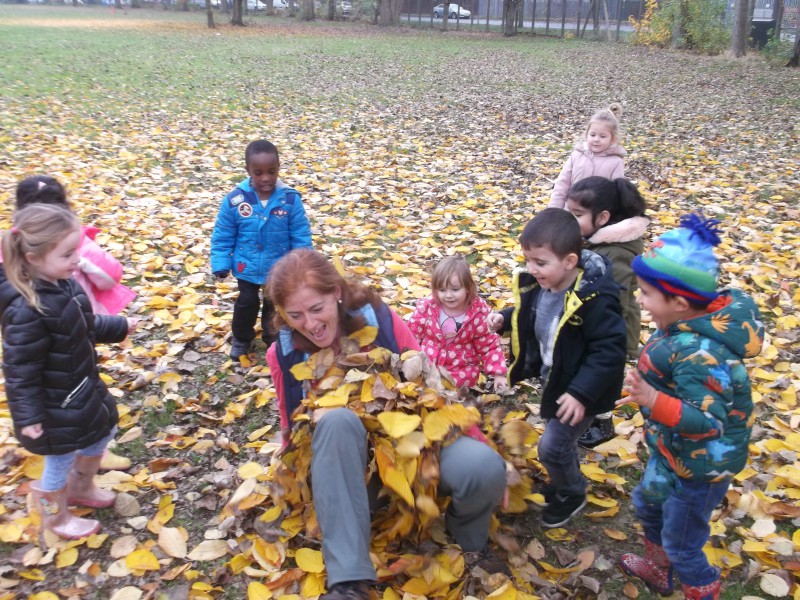 Look who was hiding under the leaves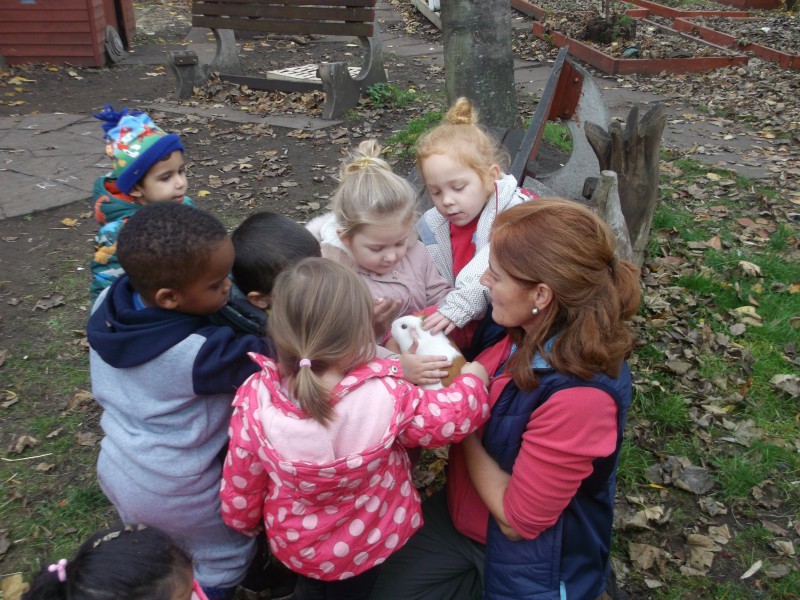 We are kind and gentle with our guinea pigs
Autumn 1
Party Time! Who are these Tigers? Have we got enough tea for them?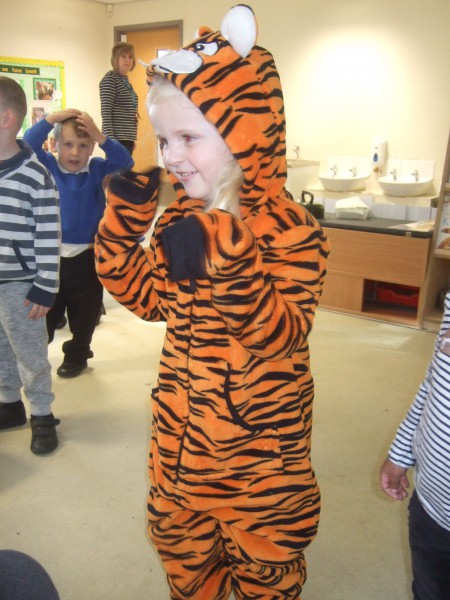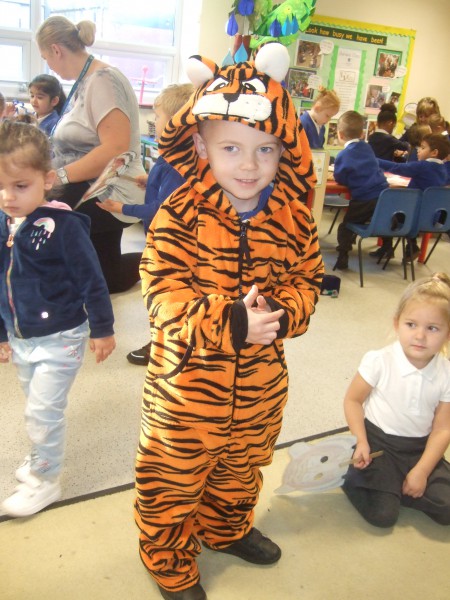 We wore the stripy outfits for the party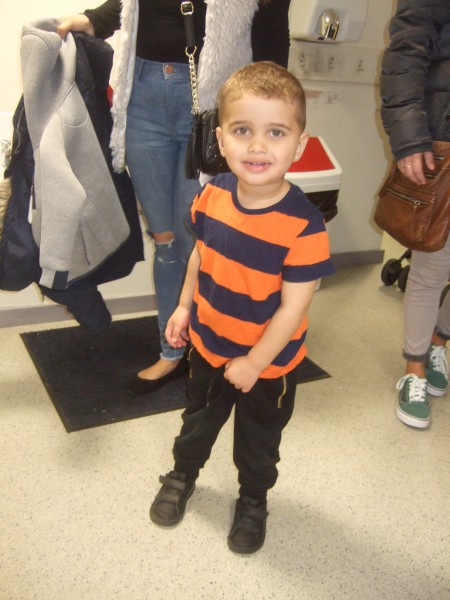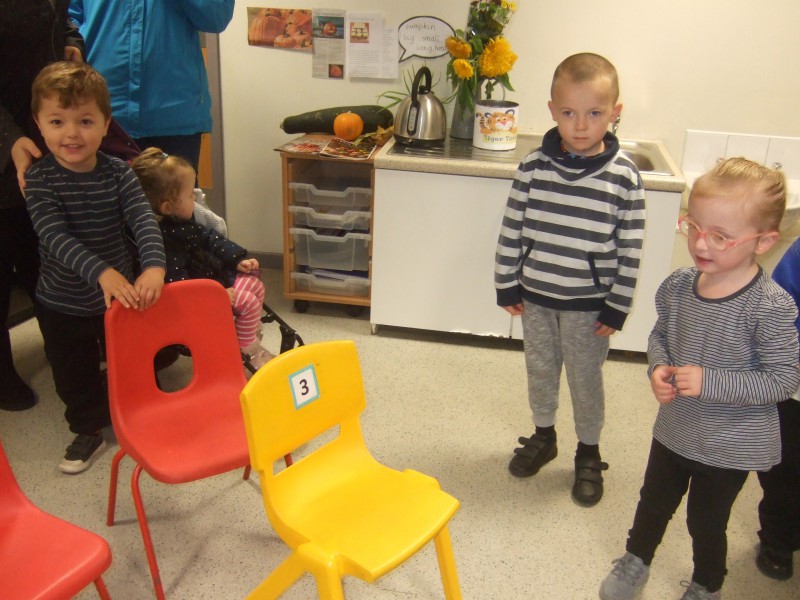 Our mums helped us to make tiger masks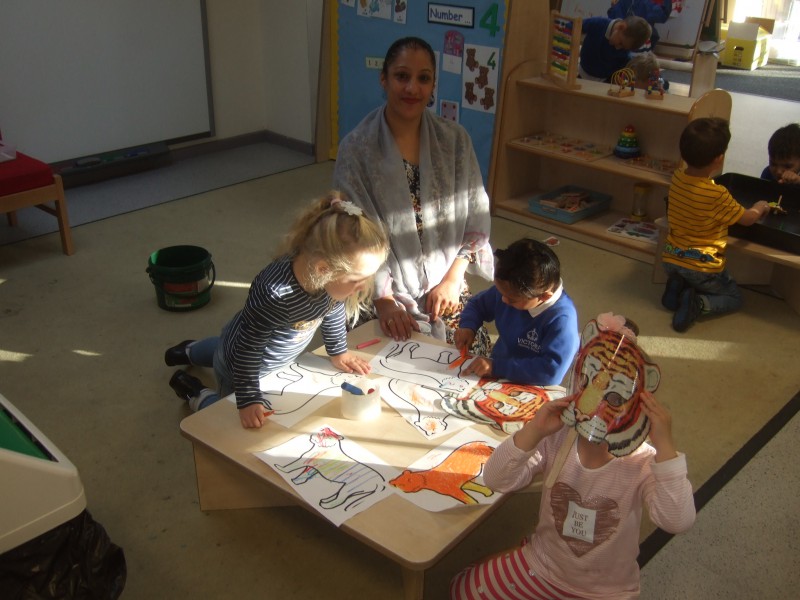 Making a pumpkin cake for our Tiger Who Came To Tea Party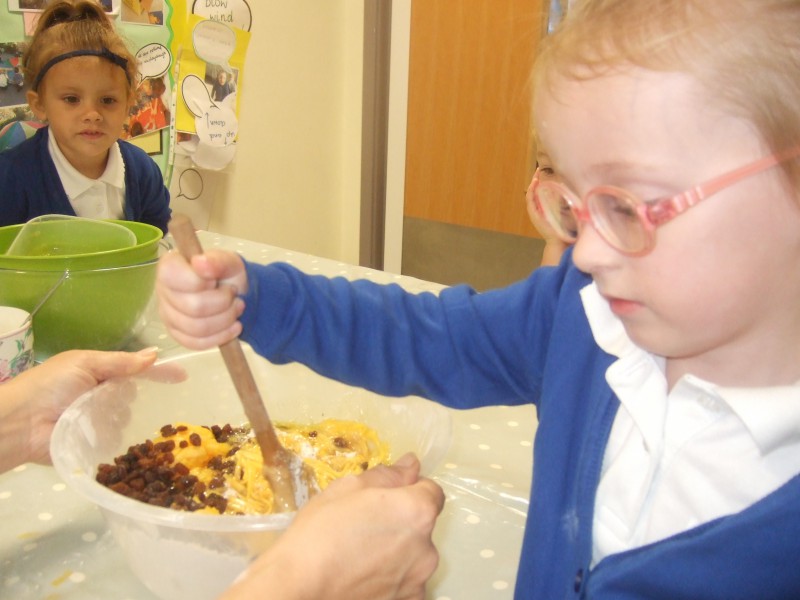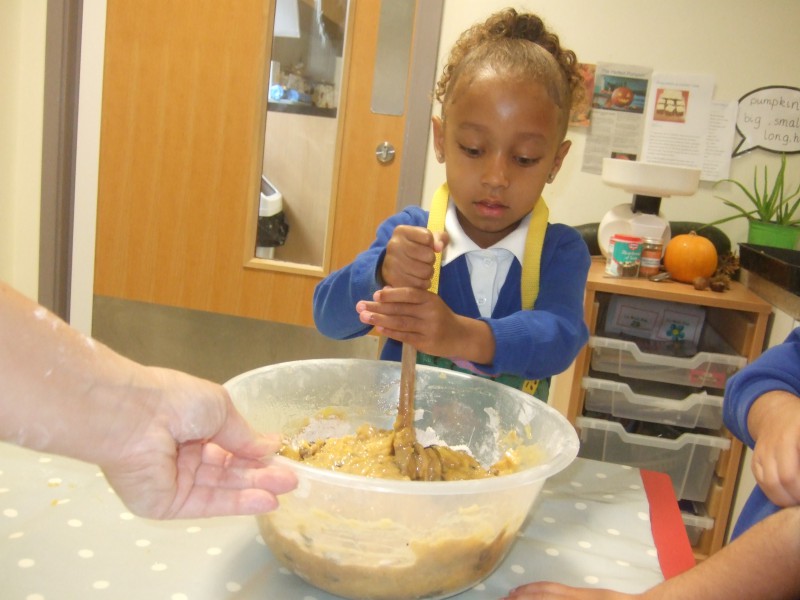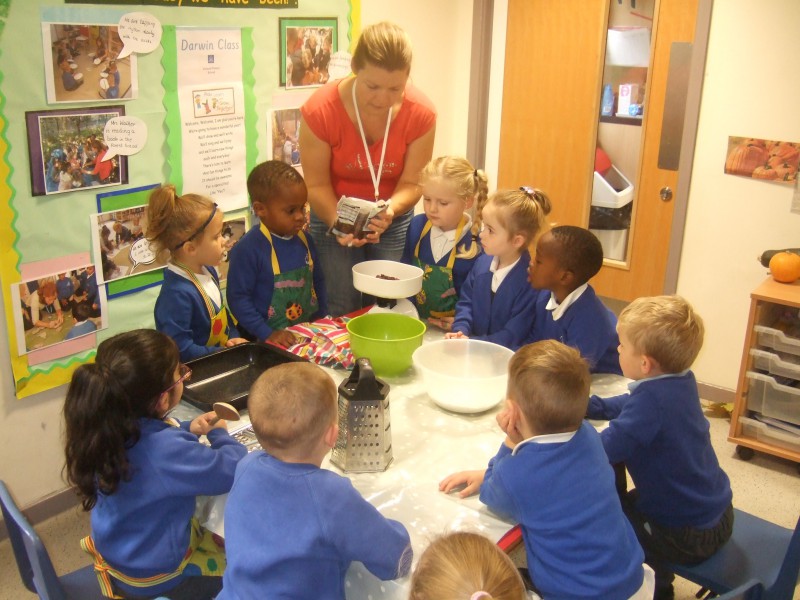 Decorating the biscuits for the Party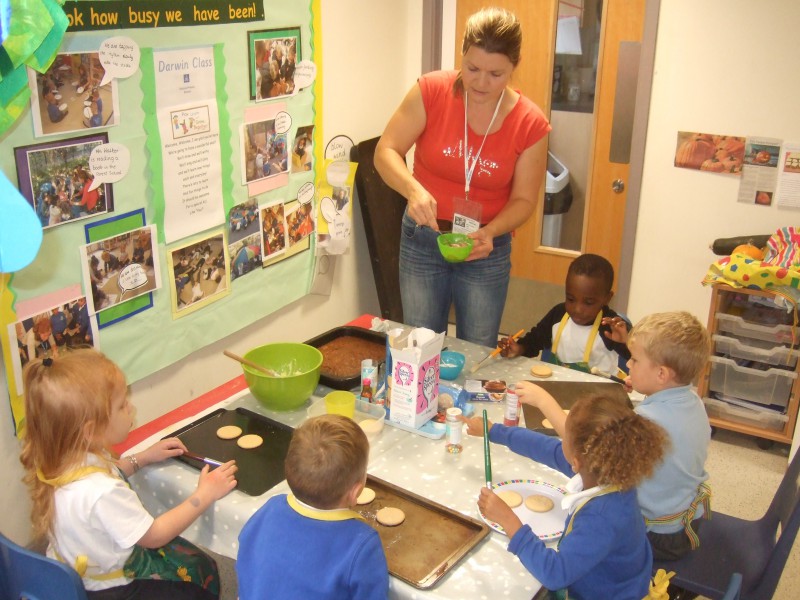 Year 6 children came to read us the story of Tiger Who Came To Tea.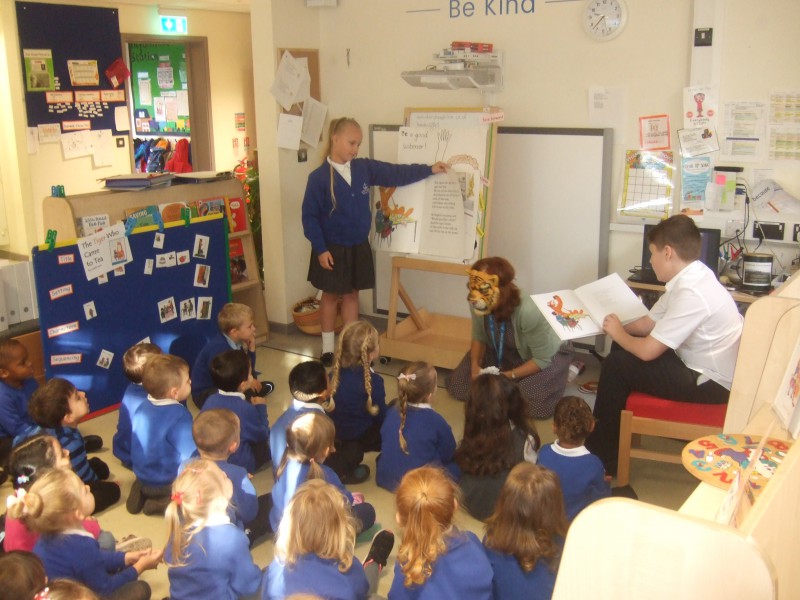 Problem solving in action-"How do we make these boxes move?" Ravel has got an answer, you need a long piece of string.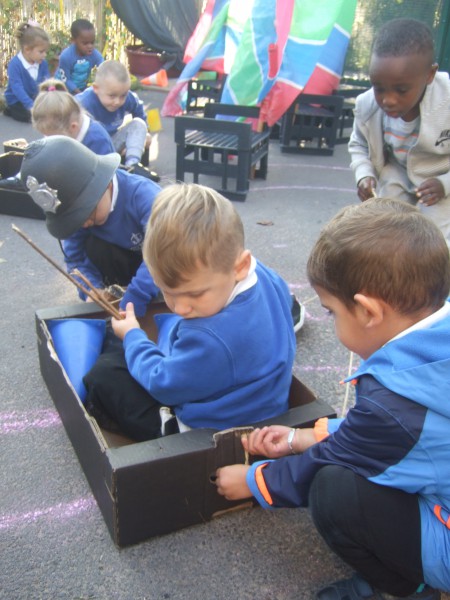 Yes! It works!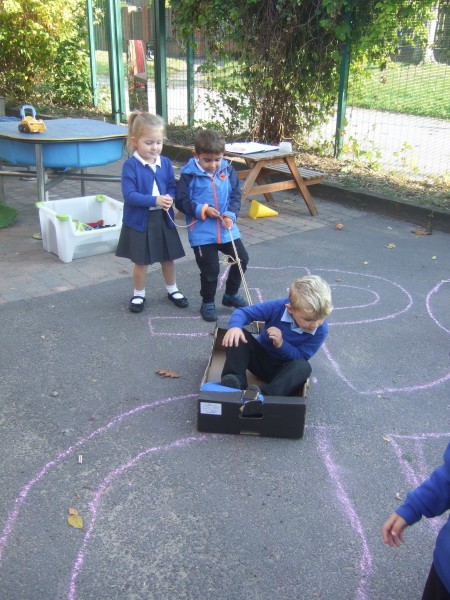 Outside we are listening to a drumming session.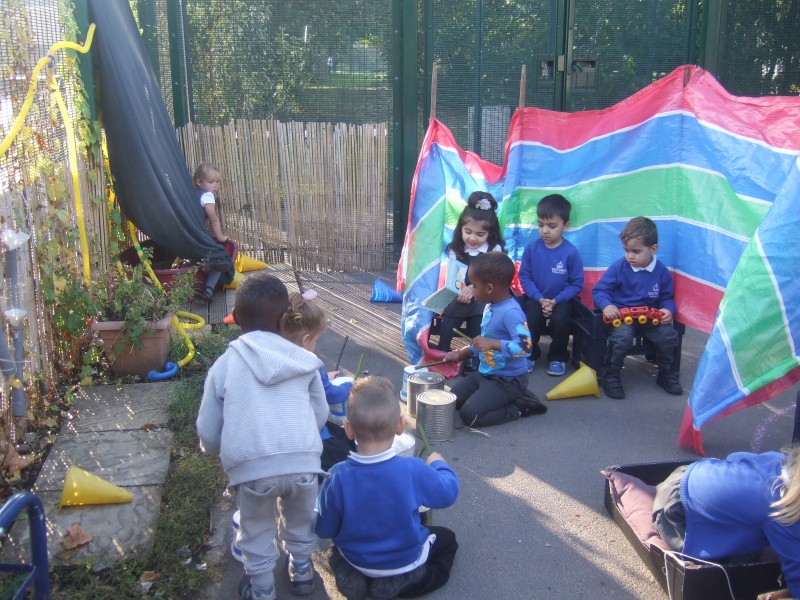 We are watching the clouds and leaves being blown by wind.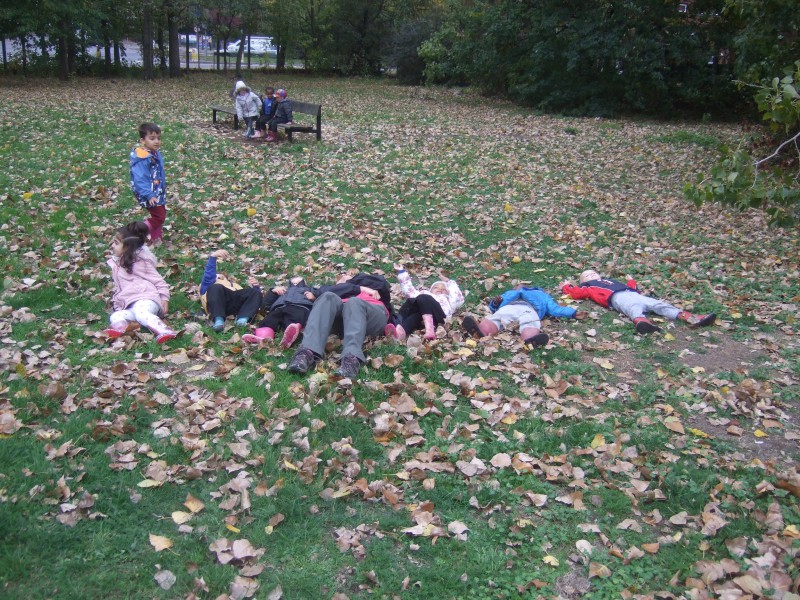 Practising our fine motor skills - we can thread nuts on the bolts.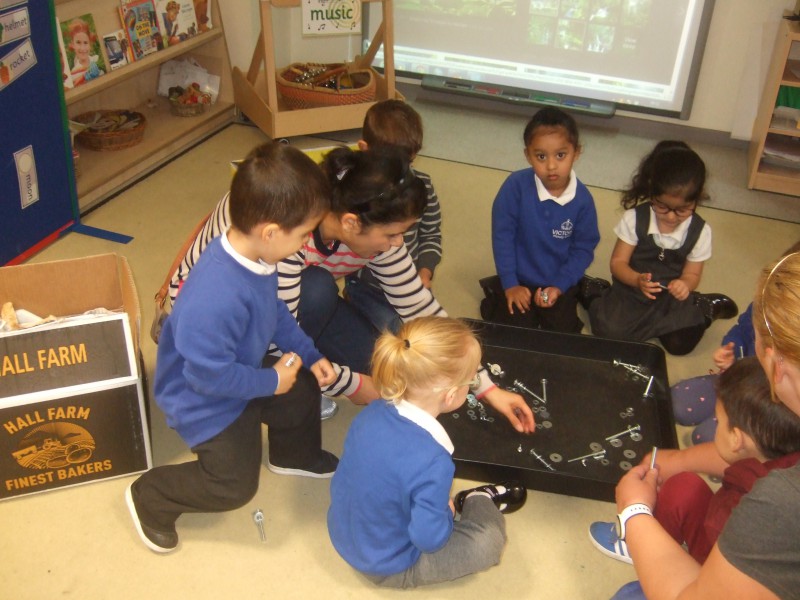 Helping with phonetic awareness by learning to tap different rhythms.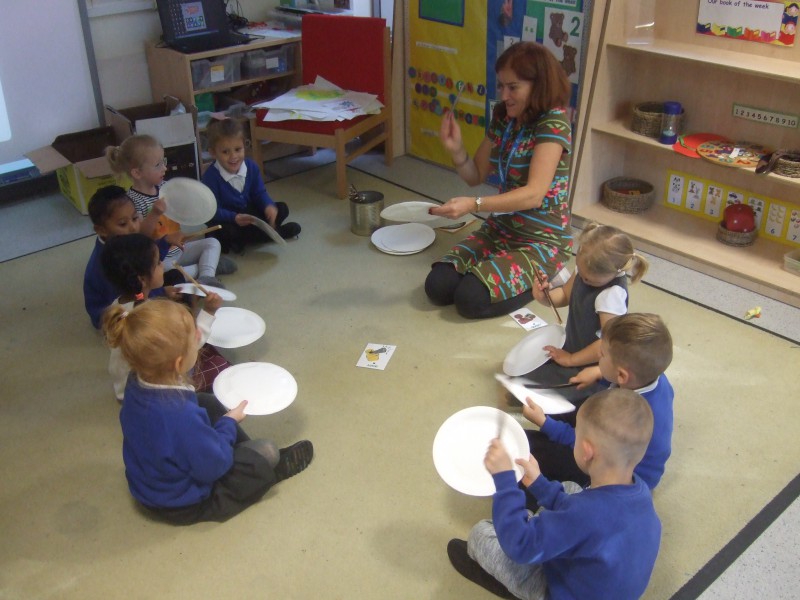 Our rhyme this week was "2 little Dicky Birds". Hanna made one fly away.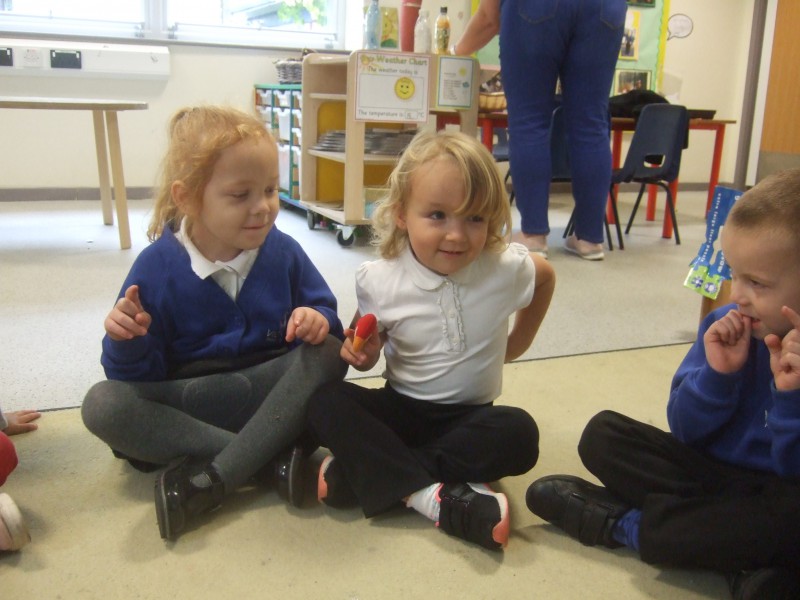 We drew 2 birds sitting on a wall and we wiped them off when they flew away.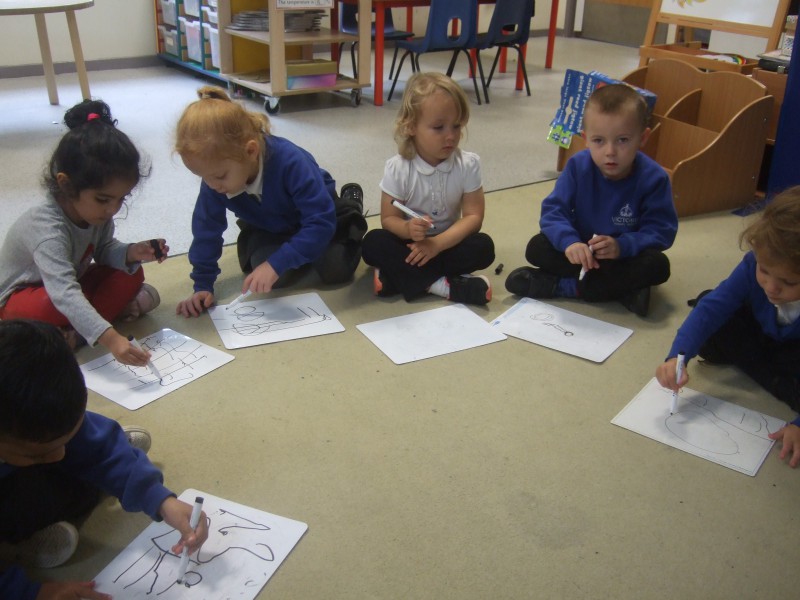 Story telling and acting out "What ever next?"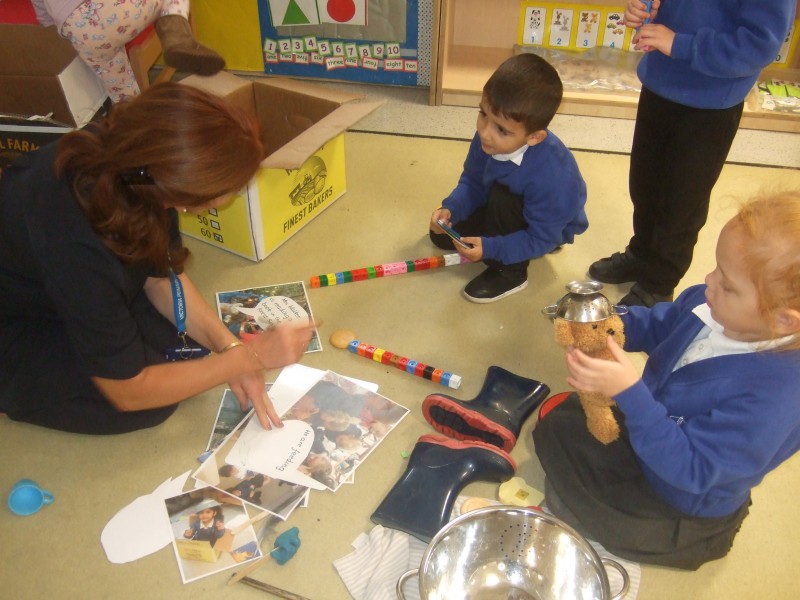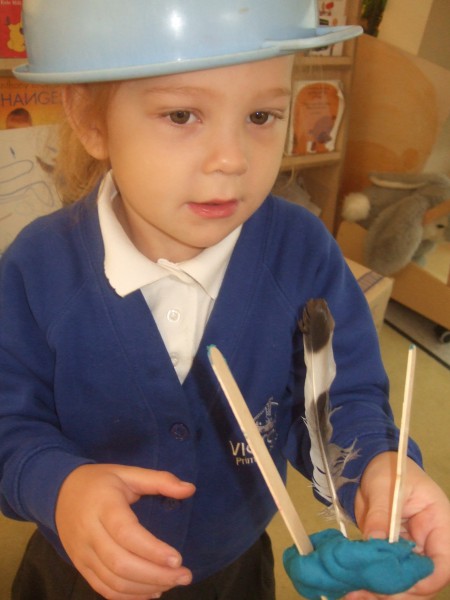 Renaya's owl is flying to the moon with the Bear.
_________________________________________________________________
Our Guest Reader this week was Jon, our Community policeman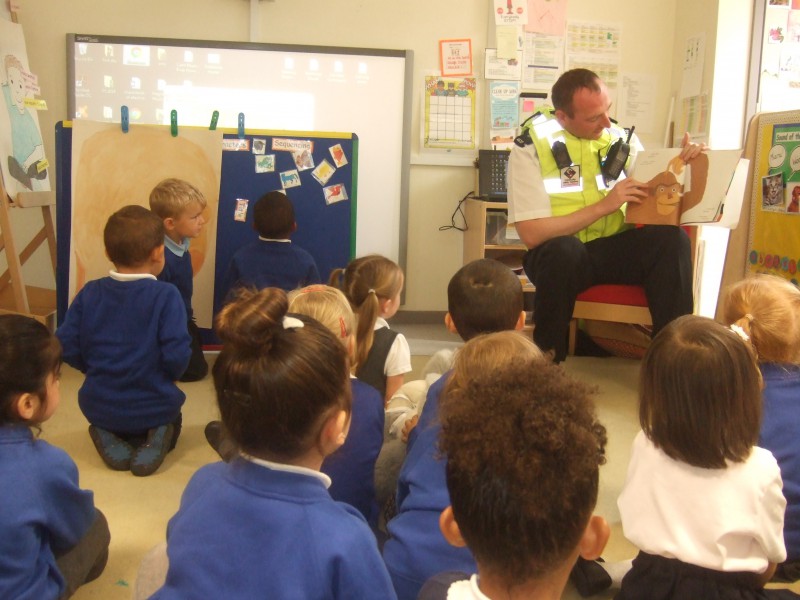 We are learning new songs playing interactive games.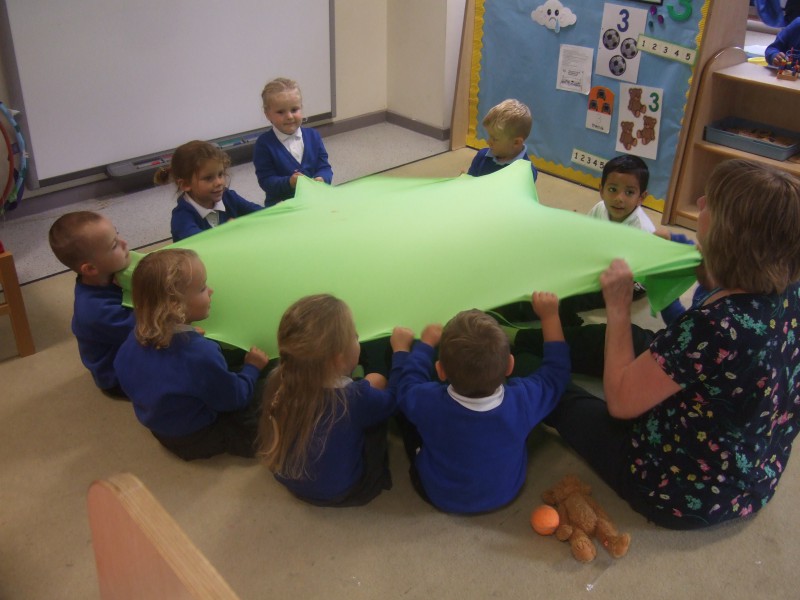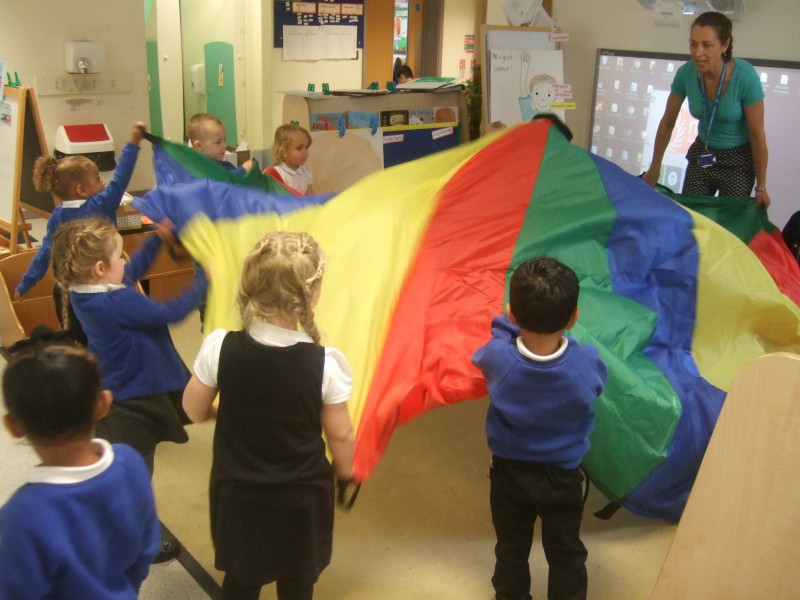 Who can build a taller tower?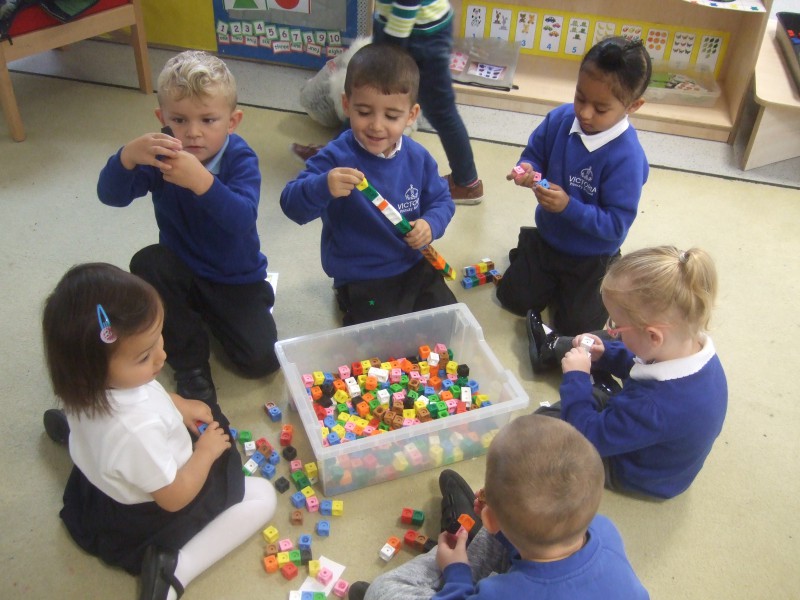 We love playing with bubbles. Some are huge!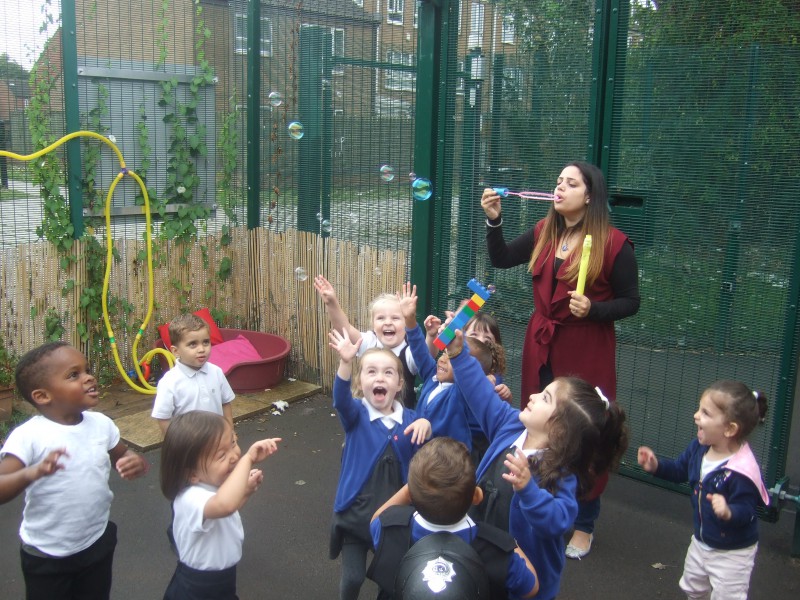 We all enjoy the school dinners.
Forest School on a windy day.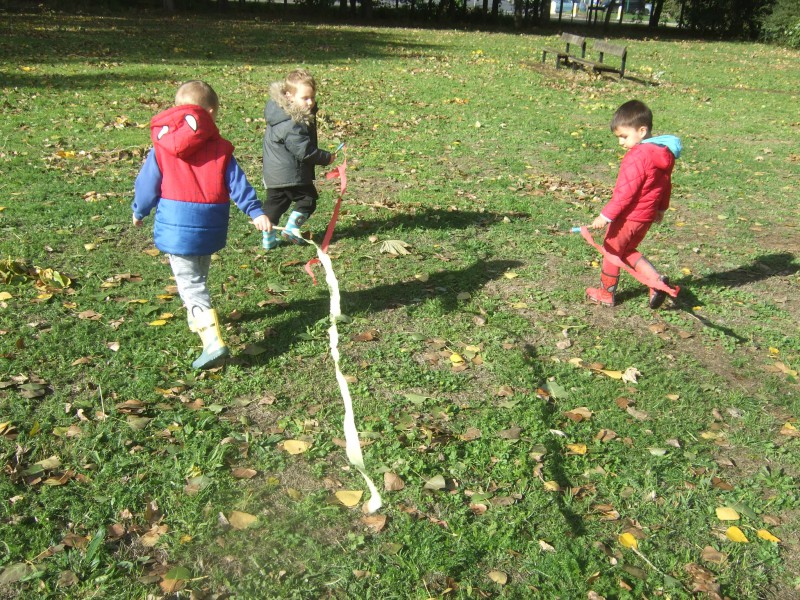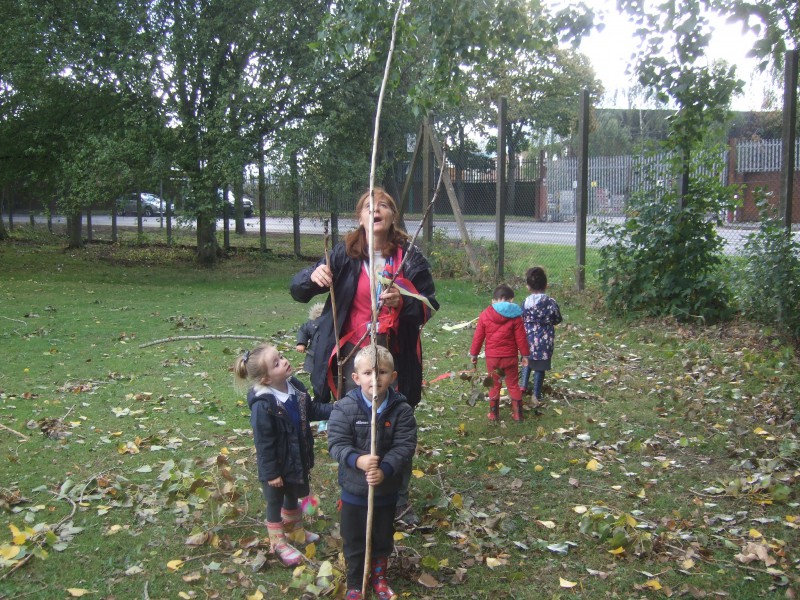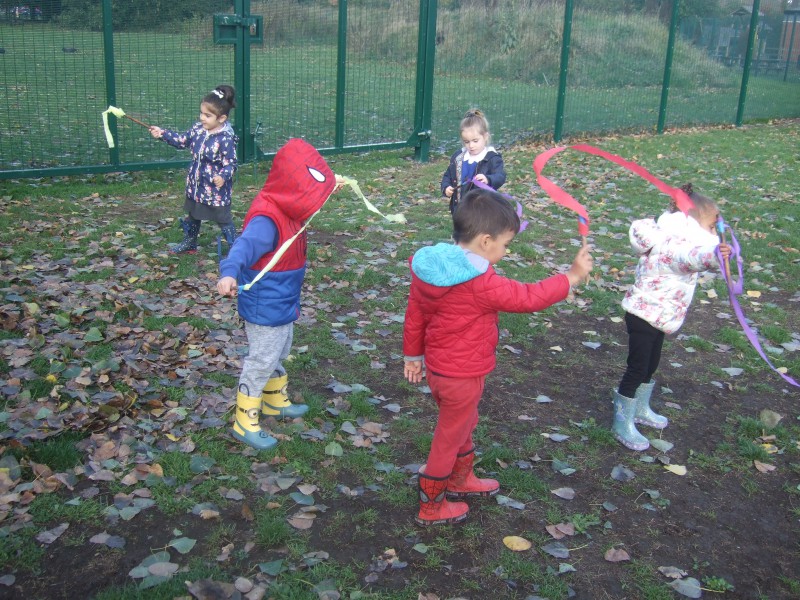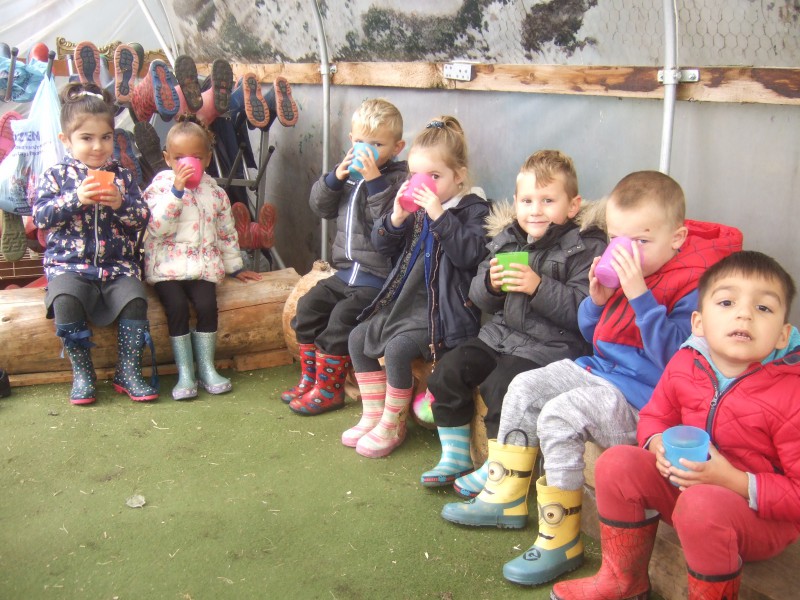 Welcome back after the summer holidays. We hope you all had a lovely and busy break; a special welcome to all the new children and their families who are joining us this term.

New parents met in the school hall while their children had their first independent visit in the Nursery.
Enjoying books on our new sofa!
We also have a new set of kitchen furniture. Aren't we lucky!
Dough Disco!
Sharing, counting and sorting. Maths in action!
____________________________________________________________________
First Forest School this school year.
Digging out potatoes. Look, they are all different sizes!

We were listening to different sounds outside. We spotted a bird in the tree which sang a beautiful song for us.
Summer 2018
People Who Help Us-our topic this half-term
We're going to the Zoo...a big thank you to all parents for their support!
We saw lots of different animals
We love the gorillas
We had a picnic in the shade.
​
Back from the ZOO - a little bit tired
_____________________________________________________________________
Waffle Party - everyone enjoyed the waffles and face painting
Nothing is better on a hot day than a WATERMELON! Thank you for this gift Jaylin's mum
We were visited by the local firefighters and we put into practice what we learned from them.
Time to relax! We are learning how to calm our bodies and our minds down

Our new communication system outside!
We are learning to make pasta
Abdalla is coping the chef or is the chef coping Abdalla?
Pizza chefs in action.
We made two pizzas: one real and one pretend. Can you tell the difference?
Thank you very much Scarlett's and Oskar's dads for teaching us how to make pasta and pizza.
HAPPY FATHER'S DAY!
Our topic this half term is Animals
Our end of half-term JUNGLE SHOW
First we made some elephant biscuits.
Then we invited our mums, dads and friends to our show.
"Down in the jungle were nobody goes, there is a big crocodile washing his clothes..."
At the end we enjoyed eating our biscuits and the vegetable lion snack.
We used this opportunity to give certificates to our Super Stars. Thank you for coming Mr Gray, We know you are very busy.
_____________________________________________________________
Year 5 pupils, came to teach us about guinea pigs. They are guinea pigs monitors so they know how to look after them. They are the EXPERTS.
We love handling our guinea pigs.
We had more experts visiting us with their animals. Noah and Lottie brought their pet turtle to show us.
We also learned about chicks. Mrs Bradford kindly brought some from her farm.
____________________________________________________________
Forest School activities
we made a birthday cake for Sultan!
RSPB Visit. We explored our outdoor area looking for different textures, bugs and plants.
In our maths lessons we learn about different sizes and patterns.
Green grape, yellow grape: green grape yellow grape: etc
We love reading books
___________________________________________________________________
Miss Casson and Leena in the Vet's surgery modeling how to play vets.
Our guest reader last week was Community Policeman Jon.
We are getting better at writing!
We are new enjoying Finger Gym activities
Look! We can read
What a lovely morning to spend in the Forest School.
White Post Farm visit. We had a chance to see, touch and hear lots of animals.
G0-Ride -end of bike riding lessons celebration
We all got a special certificate from our teacher Richard stating that
WE ARE SUPERB BIKE RIDERS!
HAPPY EASTER EVERYONE ! We had a surprise visit from the Easter Bunny
Our mums and dads came to help us find eggs that the EASTER BUNNY had hidden in the garden
We found 40 eggs!
We also made some Easter cakes and decorations to share them with our families during Easter
Baking cakes
Sowing cress seeds
HAPPY EASTER!
Sports Relief Day
Penalty shootout and space hopper race
Hula -hoop challenge
Balancing skill challenge
Bean Game-jumping bean , runner bean, baked bean, jelly bean and frozen bean
-we were all full of beans on Friday
_________________________________________________________________
We have been experimenting with different textures and materials:
-glue
-playdough
-snow
-paint

British Science Week in the Nursery
Making and playing with Oobleck cornstarch ( non-Newtonian fluid which acts like both a solid and a liquid)
Outside we made different colours and size of bubbles
Paper aeroplanes -we investigated different types and designs
Mother's Day
The Nursery children sang a special song for their mums.
" Just like one and one make two you love me and I love you!"
We drank a toast to our wonderful mums with a cup of strawberry and banana smoothie!
____________________________________________________________
Story Time. This month our Guest Reader was Mr Mills.
Our local Police Officer.
Mr Mills showed us how to take notes
We all had a go at taking notes like a policeman.
Good Morning Breakfast and Story,,, and Pancake Day celebration!
Our guest reader was Miss ODonoghue
​
Mix a pancake, stir a pancake
Toss a pancake
Eat a pancake
The winners of Mums' Pancake Tossing competition. .Congratulations :)
Go -Ride We started bicycle riding lessons
Whether it's a spin in the back garden, splashing through puddles in the park or tearing around a local pump track: cycling is an essential part of growing up.
Good Morning Story & Breakfast
Year 6 boys were our first Guest Readers this year.

First Forest School in 2018! :) We had to dress well as it was very cold.
We found lots of shapes in the garden
.
We played with and fed our guinea pigs
We have started our daily Dough Disco activities
What is dough disco?
Dough disco involves moulding dough in time to music and performing different actions such as rolling it into a ball, flattening it, putting each individual finger into the dough, rolling it into a sausage and squeezing it.
Why do dough disco?
This activity helps to strengthen children's fine motor muscles to enable them to develop their pencil grip which in turn will help to develop their writing skills. But most of all it's fun !
​2017 -Autumn
Christmas time in the Nursery
Nursery Christmas Party
A visit from Father Christmas with presents for everyone!
Christmas Performance for our parents and families
Christmas dinner
Decorating our school Christmas Tree
Story time -guest reader Mr Hallam, our site manager, read us a Christmas story
We are getting better at writing
Good Morning Breakfast and Story Time with Mr Gray
Children in Need. decorating Pudsey biscuits.
Making Carrot Cupcakes
We dug out five carrots from our garden
We shared one with our guinea pigs

Mrs Walker grated the carrots

Everyone had a go at stirring the ingredients
Icing our cupcakes. We all tried one cake and also took one home to share with our families
Do not worry we are ok. Mrs Walker went on the First Aid course and brought some bandages . We pretended we were poorly and had bandages on our legs, arms and heads.
Maths - learning about patterns
Finger gym - look how well we concentrate

Children in Need. We came to school dressed up and decorated Pudsey biscuits
2017- Autumn 1
Our First School Dinner
We are making green playdough
We are learning how to share
We know how to line up and how to be good listeners
We love Finger Gym! It helps strengthen our hand muscles- ready for writing
We brush our teeth everyday


Learning our rhyme of the week- Hickory Dickory Dock!
Open evening with parents
Forest School
August 2019
| M | T | W | T | F | WE |
| --- | --- | --- | --- | --- | --- |
| | | | 1 | 2 | 3 |
| 5 | 6 | 7 | 8 | 9 | 10 |
| 12 | 13 | 14 | 15 | 16 | 17 |
| 19 | 20 | 21 | 22 | 23 | 24 |
| 26 | 27 | 28 | 29 | 30 | 31 |