Welcome to Reception
Reception
Welcome
Welcome to our page! Our Reception year has two classes: Bell and Boot.
Class Bell
Class Bell is made up of 23 bright and brilliant children. Our Class Teacher is Miss O'Donoghue.
Class Bell is named after Alexander Graham Bell. He was a famous Victorian who invented many important things like the telephone and the metal detector. He was very clever and creative, just like us! To find out more about our namesake, click here.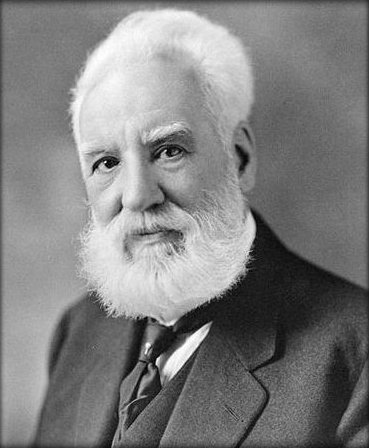 Class Boot
Class Boot is made up of 23 wonderful children. Our class teachers are Mrs. Adams and Mrs. Kershaw.
Class Boot is named after Sir Jesse Boot. He was a famous Victorian from Nottingham who trained as a pharmacist. He helped lots of poor sick people in Nottingham by selling his medicine at cheaper prices than all the other pharmacies. He was a clever businessman who set up lots of his own shops, which we know today as Boots. Sir Boot inspires us to be helpful, kind and to work hard. To find out more about our namesake, click here.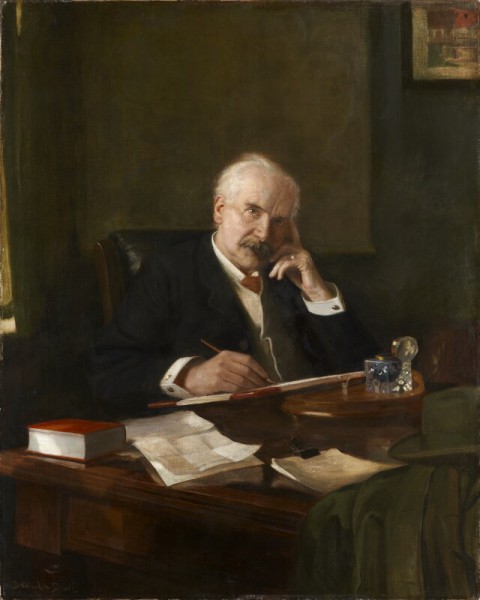 ​
Visit from our local Firefighters - 25th June 2018
On Monday we were so lucky to have our local firefighters come and talk to us about their important jobs. They even brought a fire engine to show us. We had a look at all the different equipment, we had a look inside and we got to have a go spraying the water from the hose. Take a look at our pictures below, we had a brilliant time!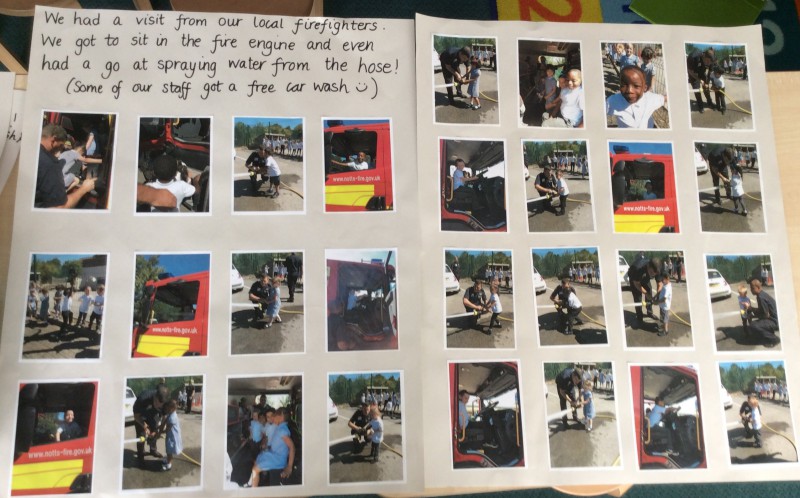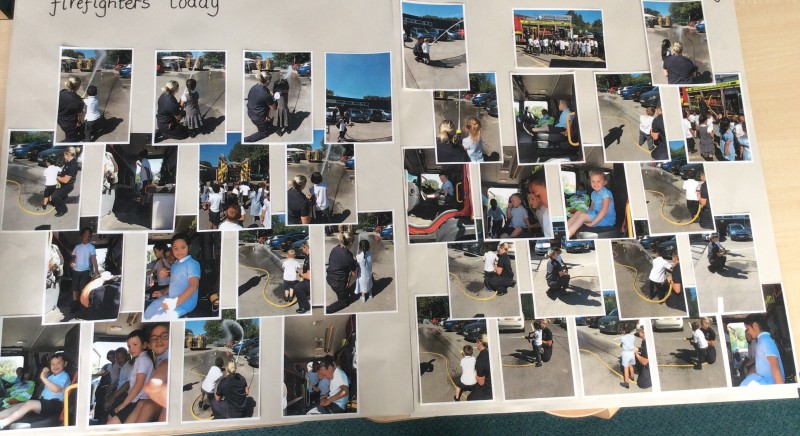 Summer 2
Welcome back to another half-term! Our topic this half-term is "People Who Help Us" and we have lots of exciting things planned. We will be learning about different types of helpful people in our lives such as parents, teachers, firefighters and more. We will even have a visit from our local firefighters on June 25th.
Don't forget your wellies every Friday for Forest School! Be sure to check the weather forecast as our lovely British weather is so unpredictable: sunhats and suncream one week, raincoats the next!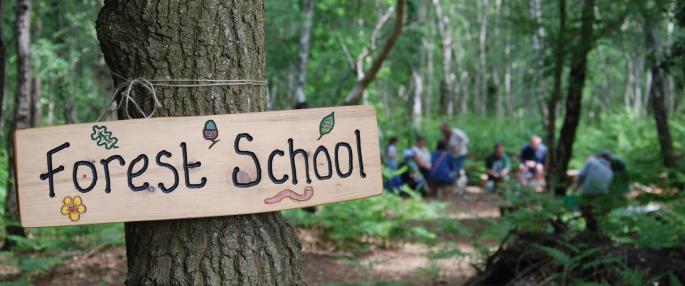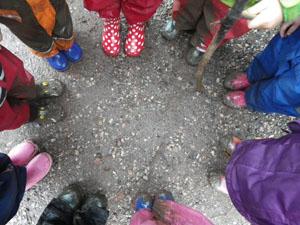 ​​
Summer 1
We spent this half-term learning all about Animals. We learned lots about how to care for animals and we learned about how different animals grow and change. This half-term we started to become more independent with our learning - lots of us can write sentences by ourselves now. Some of us can even write little stories! In maths we started to write sums and lots of us have been doing these on our own during choosing time. Our teachers are very impressed with how many more of us have completed all 70 Bear Words this half term. We are fantastic readers! In P.E. we started having a go at some team games to help us develop our co-operative skills. We will carrying on with these games in Summer 2!
RSPB Visit May 1st
Rosalind from the RSPB came to do some great activities with us in the garden. We listened and looked out for birds. We had to stay really quiet! We used magnifying glasses to look for creatures hiding underneath logs and rocks. We also collected different flowers and leaves that we found on the ground. Take a look at what we found. https://www.rspb.org.uk/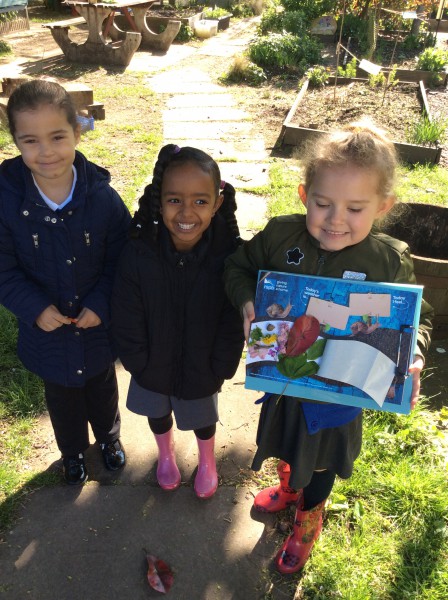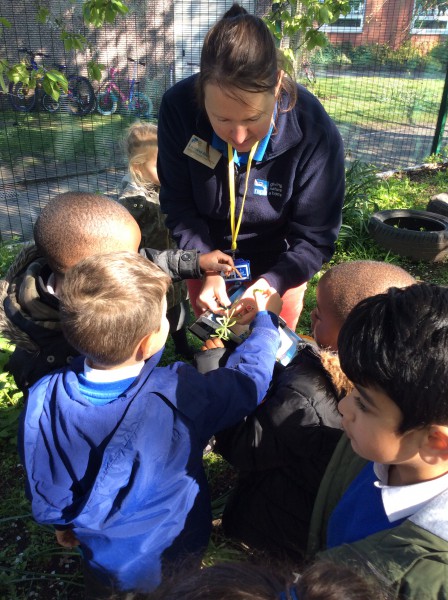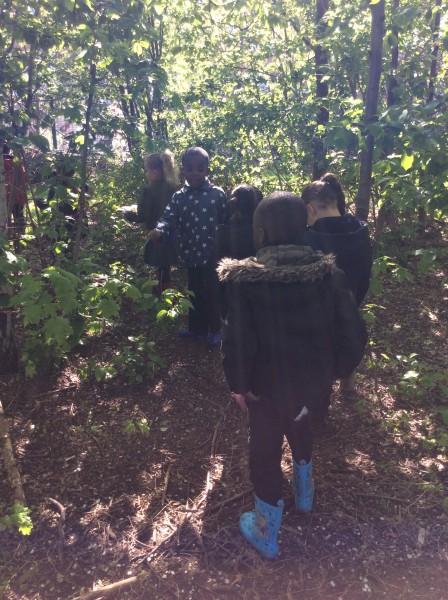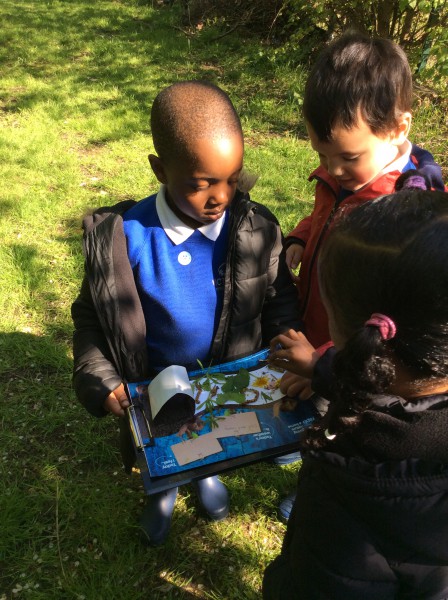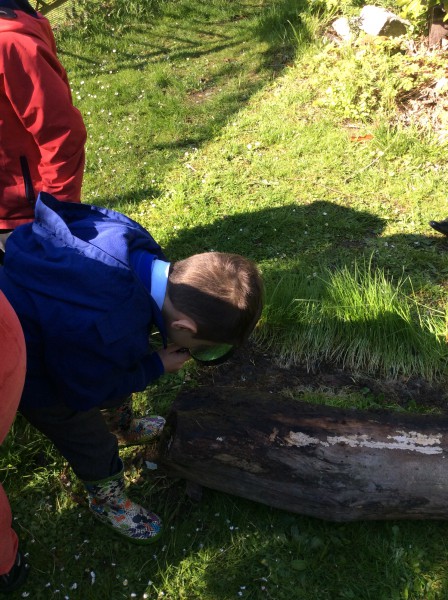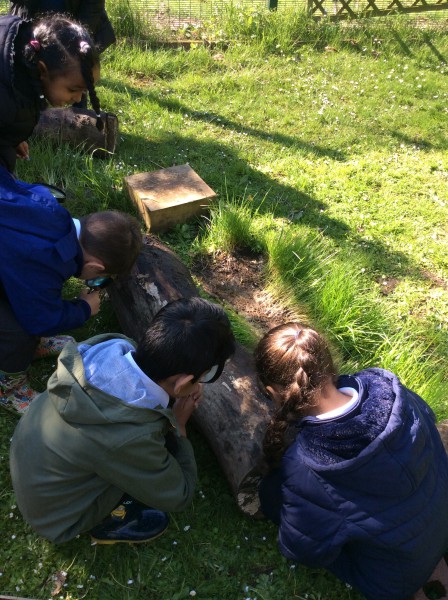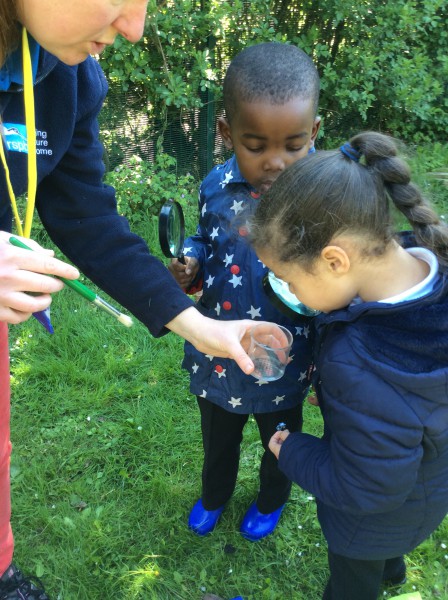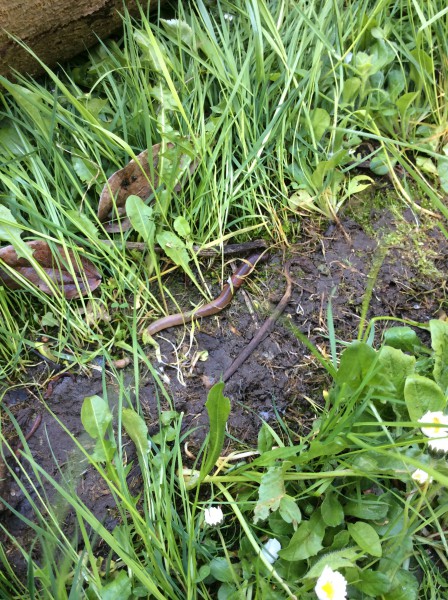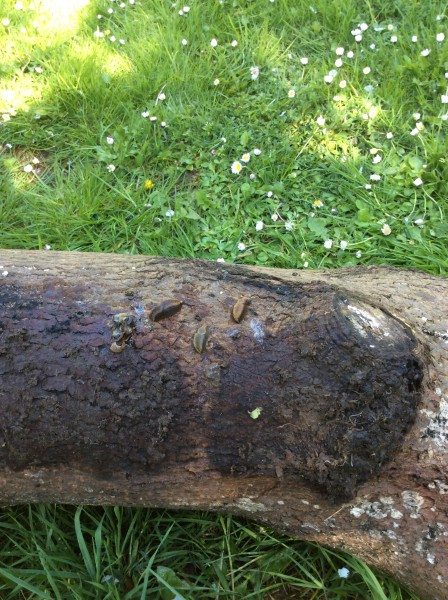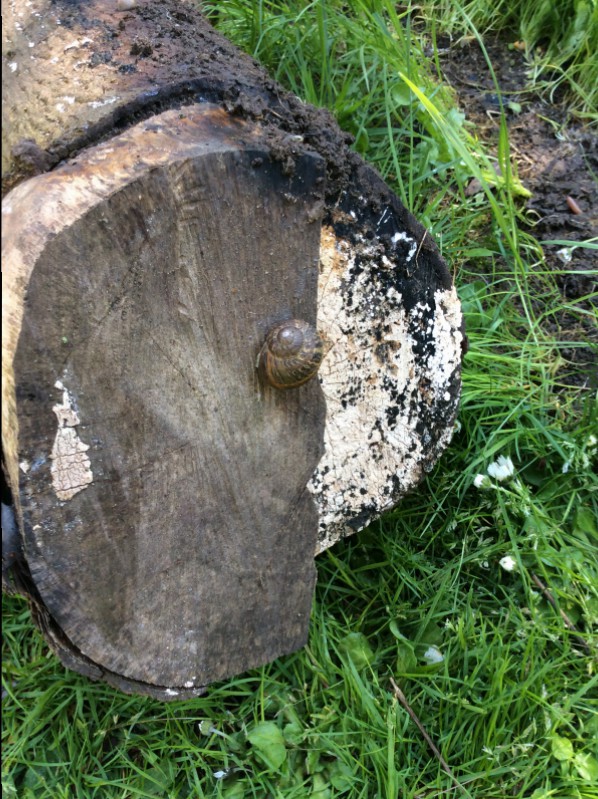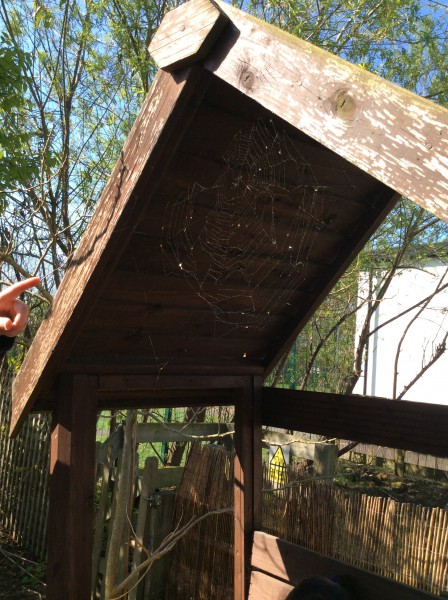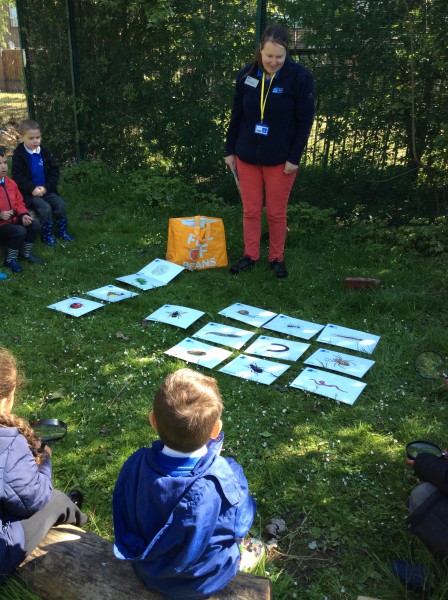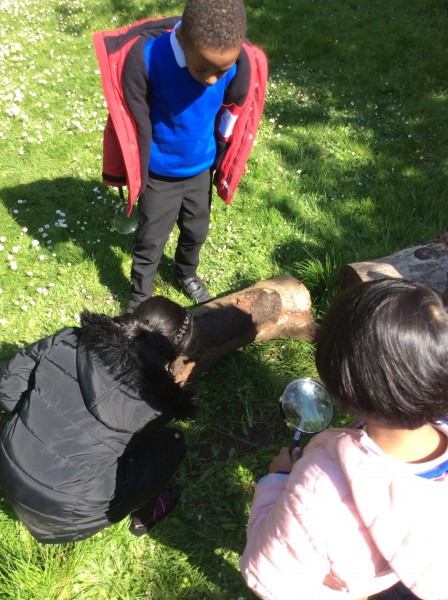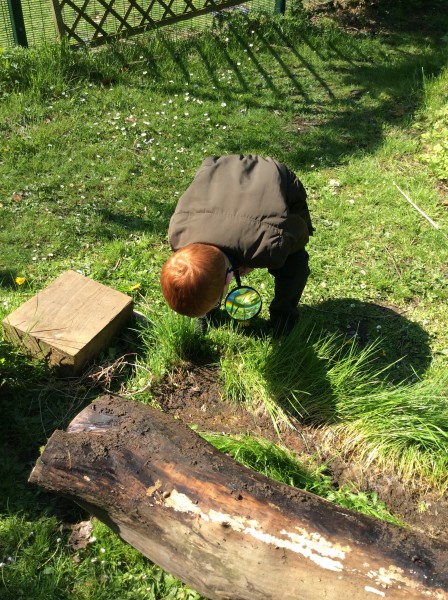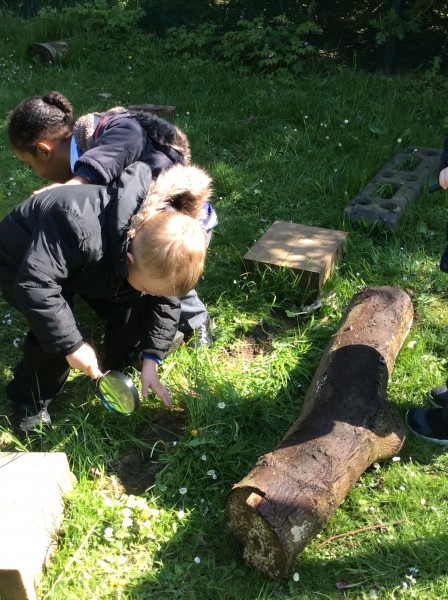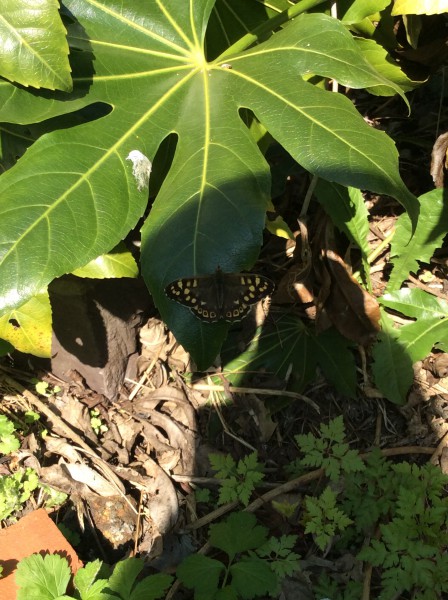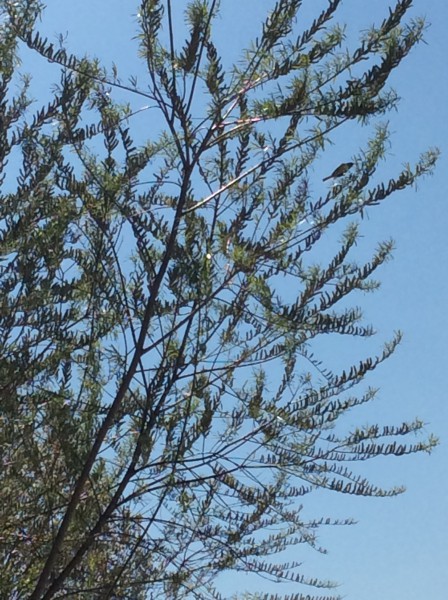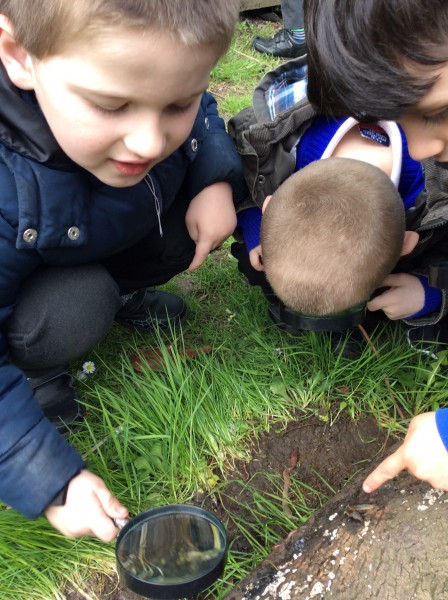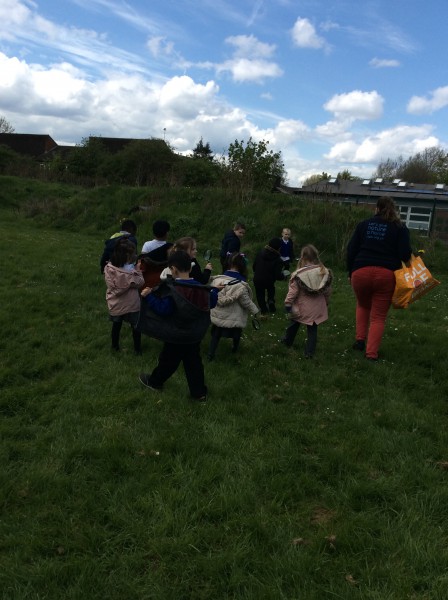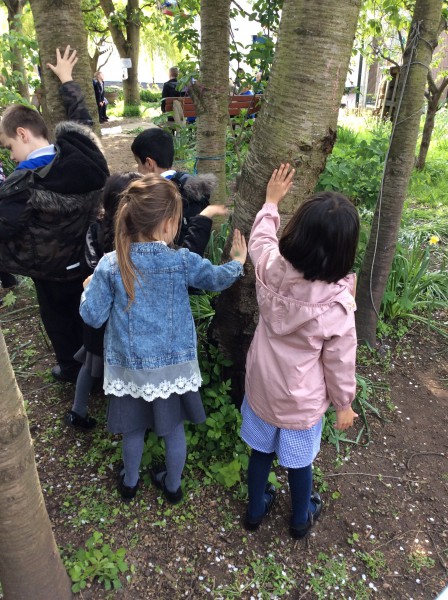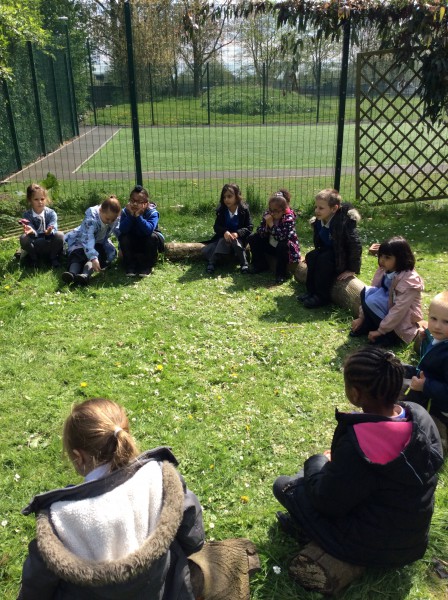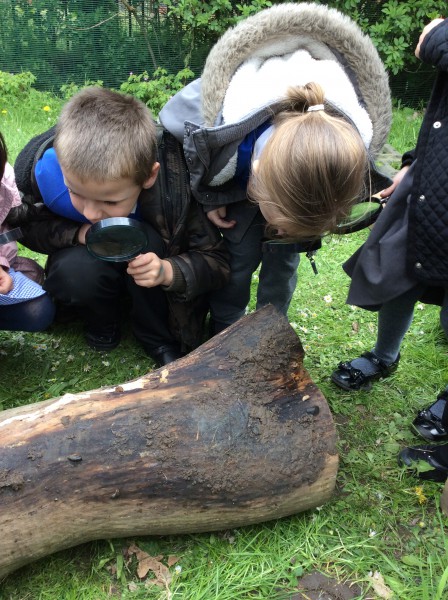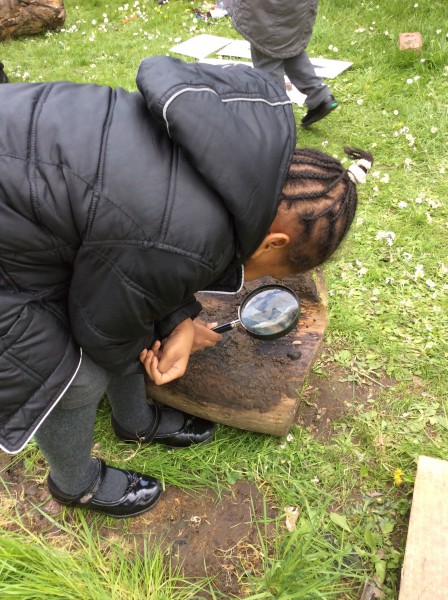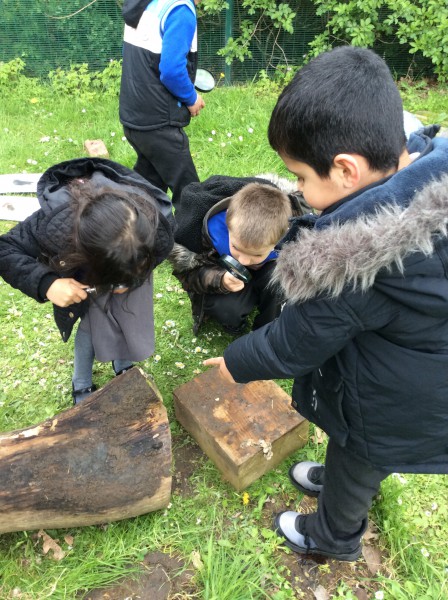 Visit from our local CPO - Wednesday 25th April
We had a visit from CPO John. He shared some of our favourite stories with us and then answered lots of our questions about his job. We learned about all the equipment he carries; our favourite was his magic coat camera!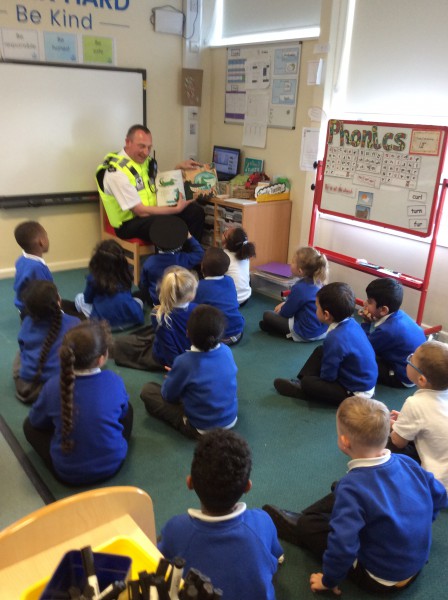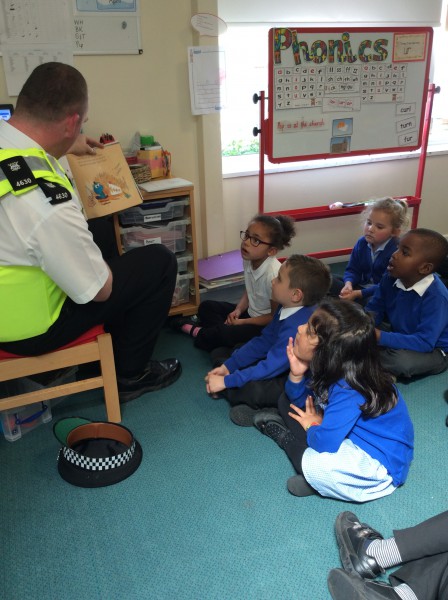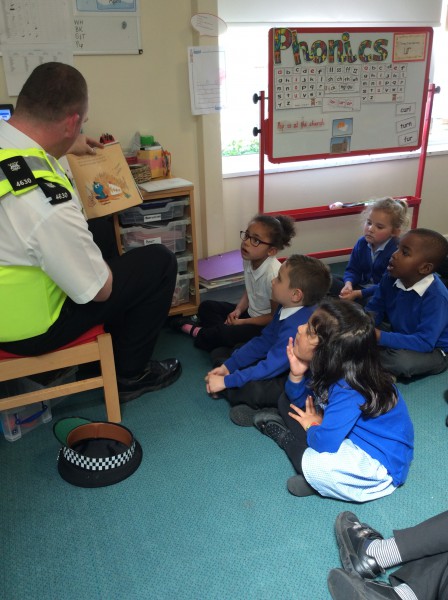 White Post Farm Animal Roadshow - Wednesday April 25th
White Post Farm brought their Animal Roadshow to our school. We got to meet and even pet some of the amazing creatures they had to show us. Take a look!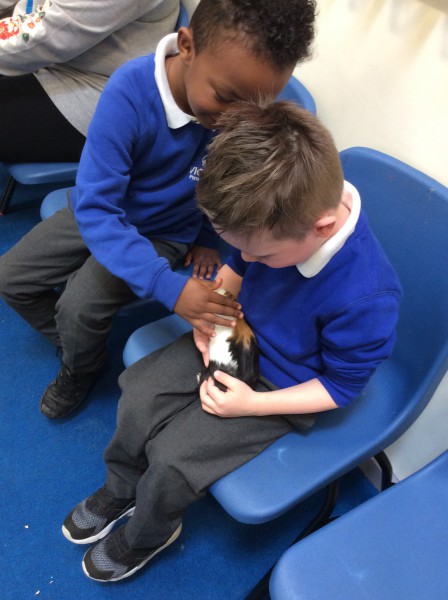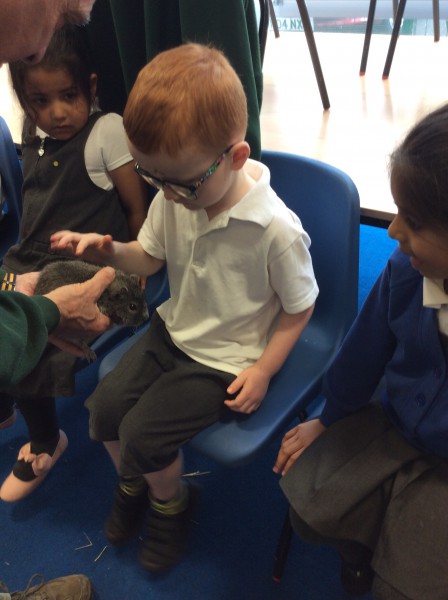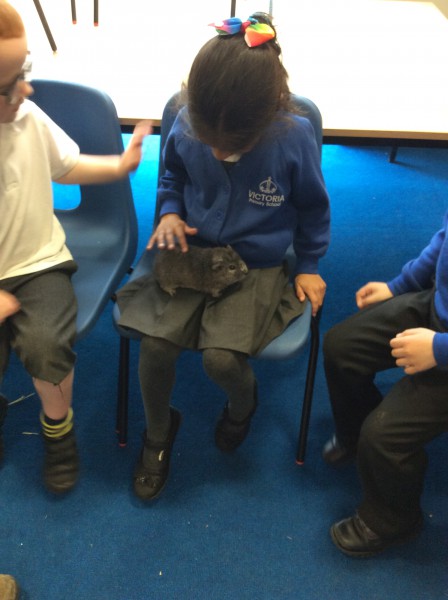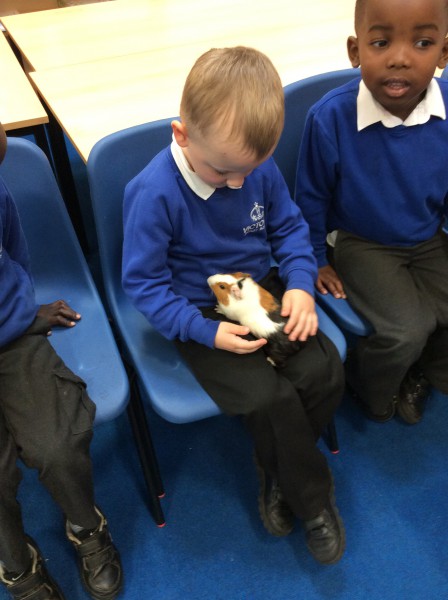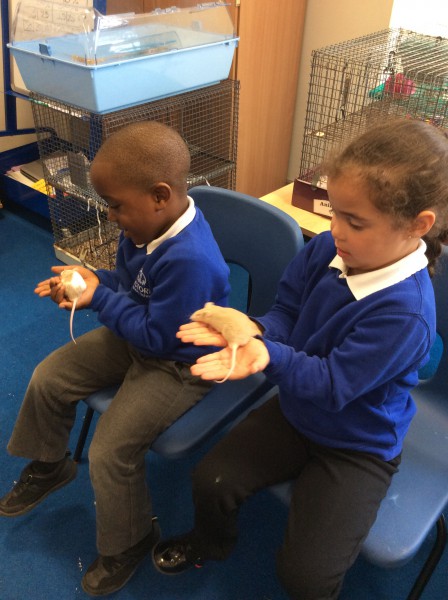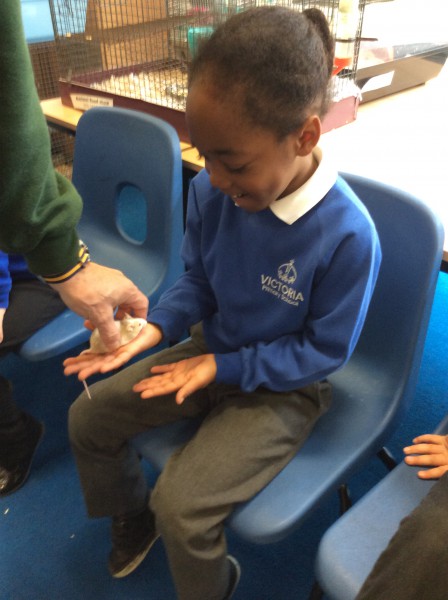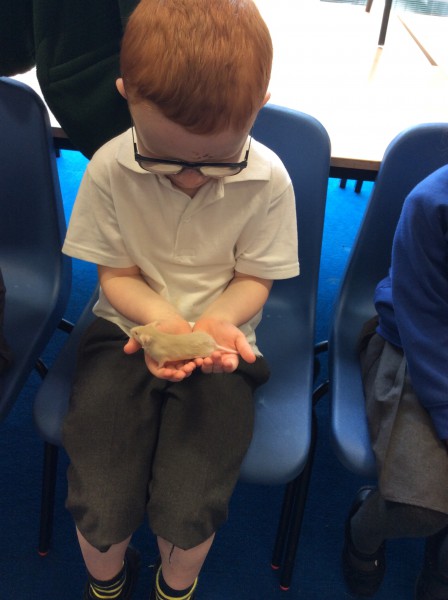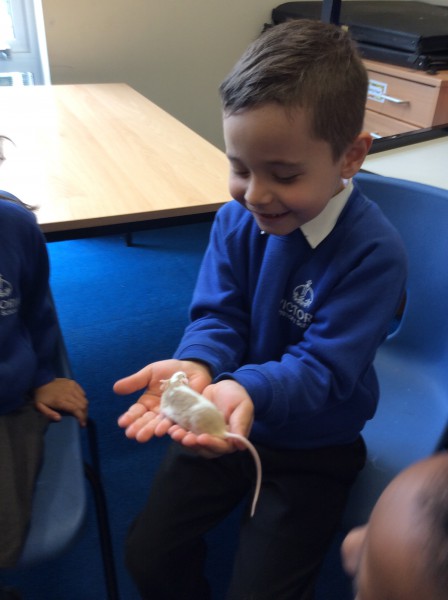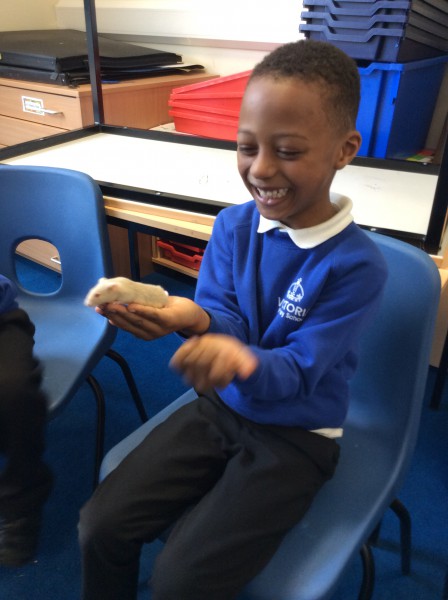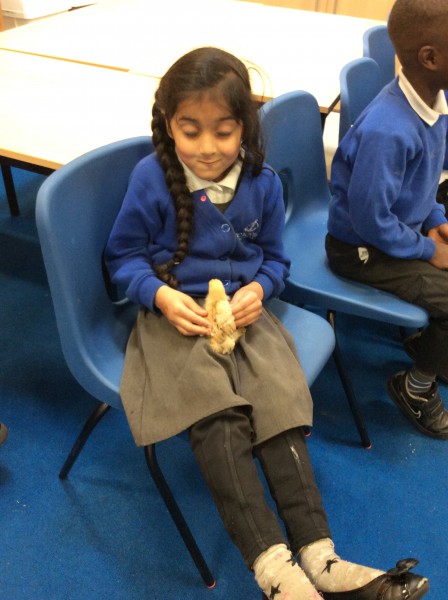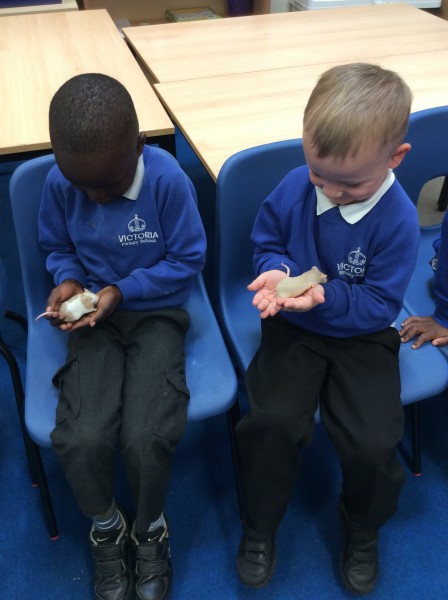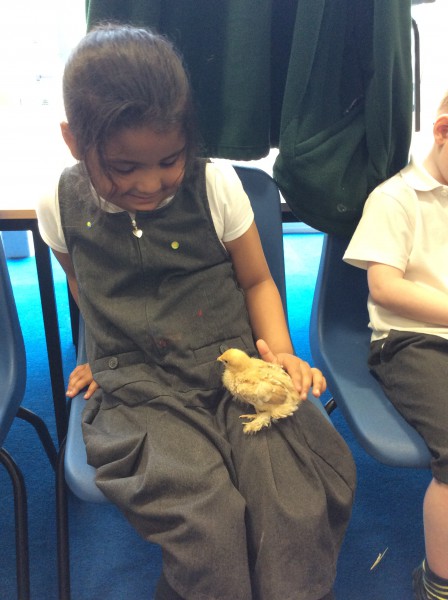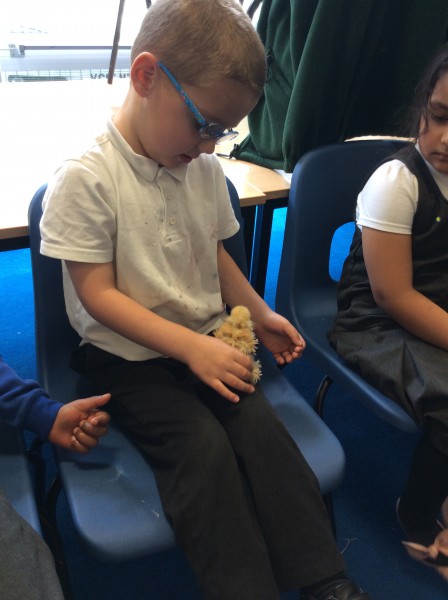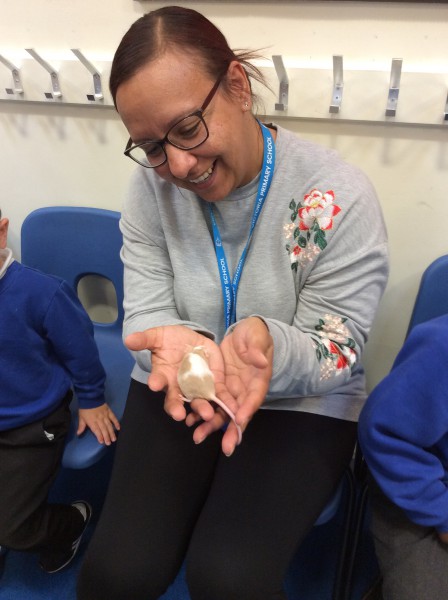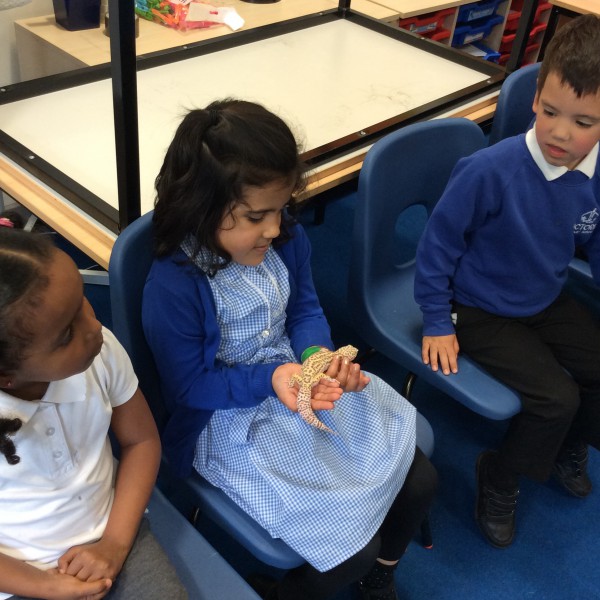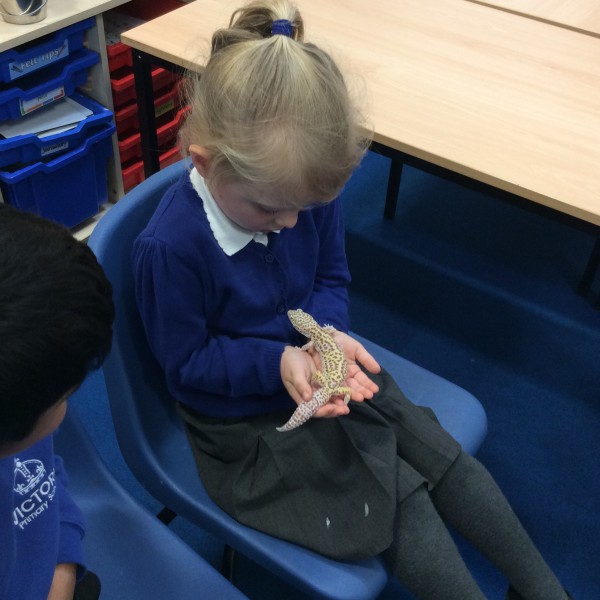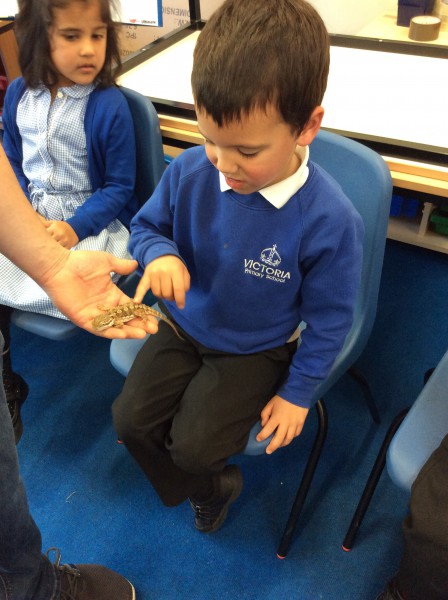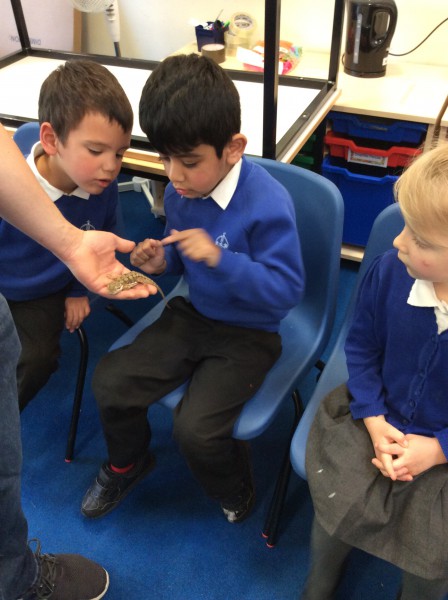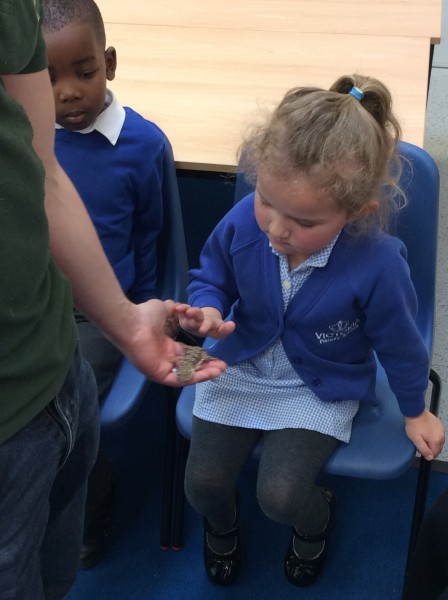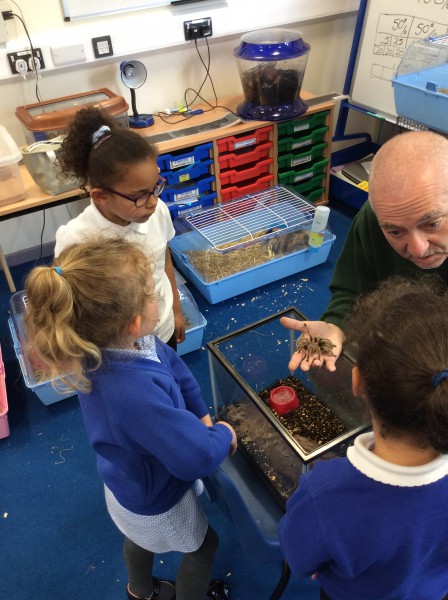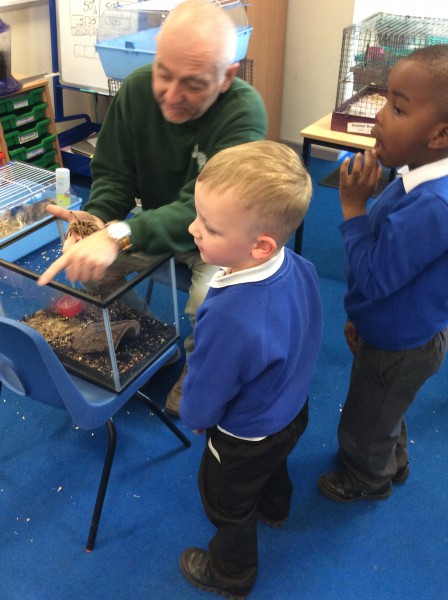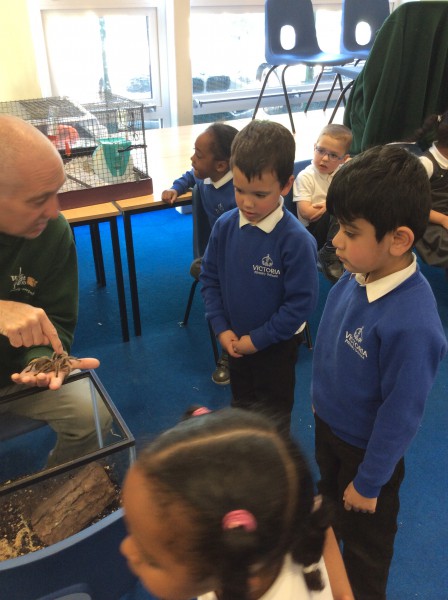 Spring 2
Another amazing half term has been and gone. Our topic was "Shopping" and we did lots of learning including how to write a shopping list, what happens when you go to the shop and what we can buy from the different shops. With the help of our parents, we went on a walk to the local shops and bought ingredients to make smoothies. Have a look below to see us in action making and tasting the smoothies!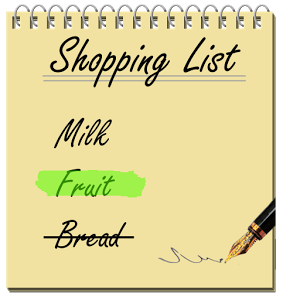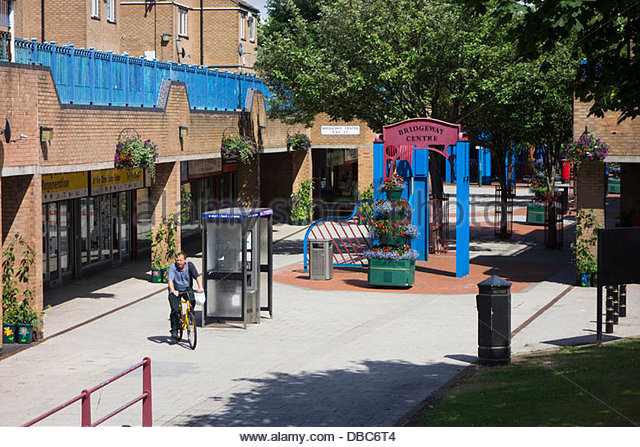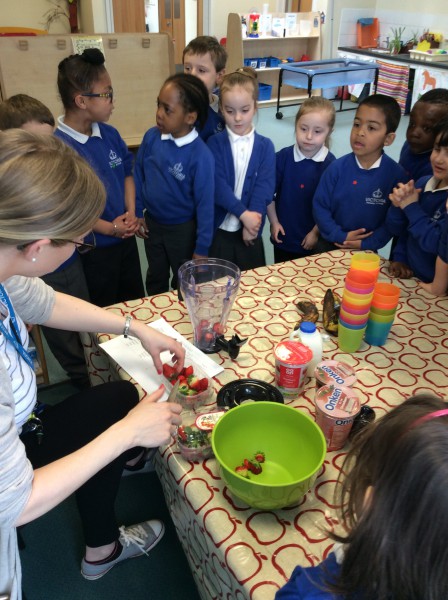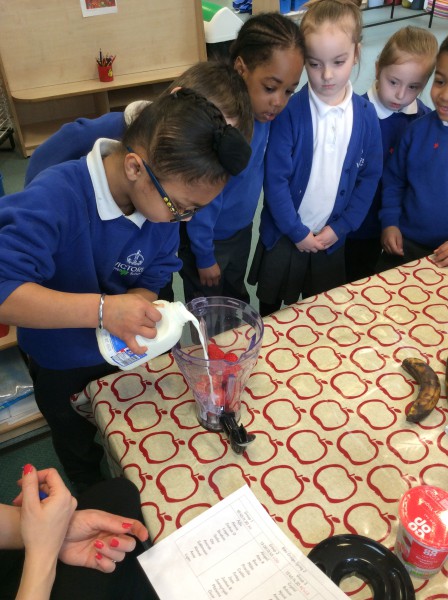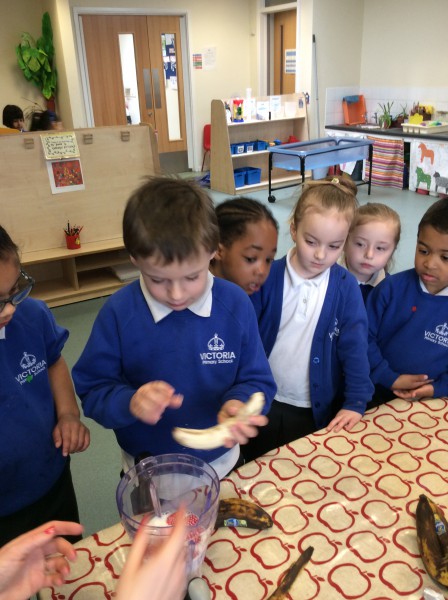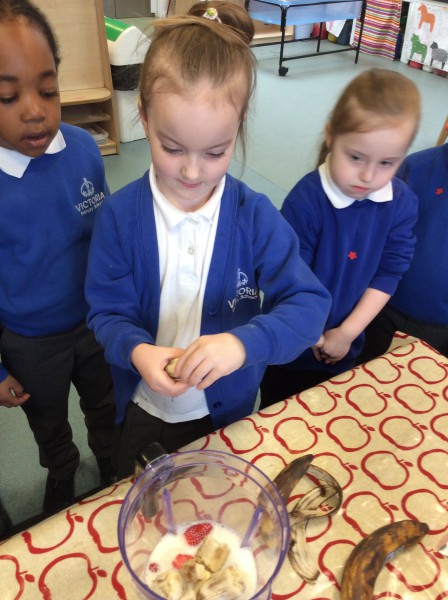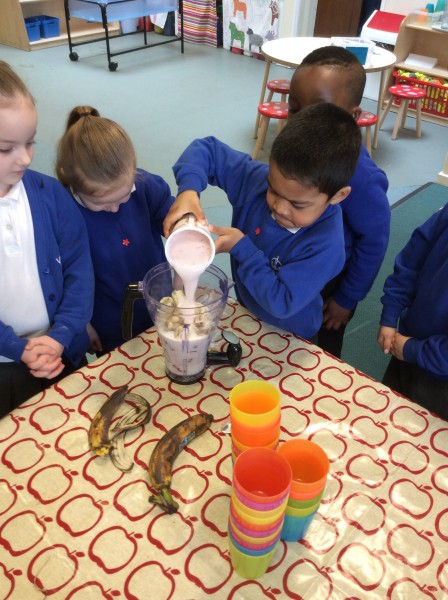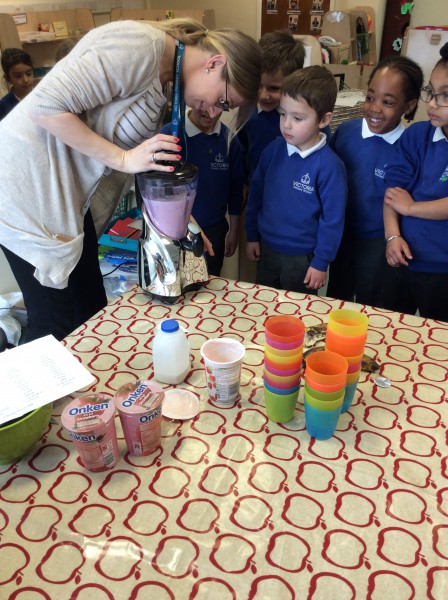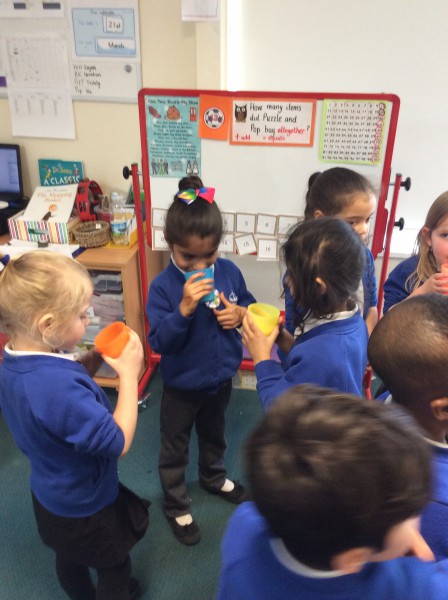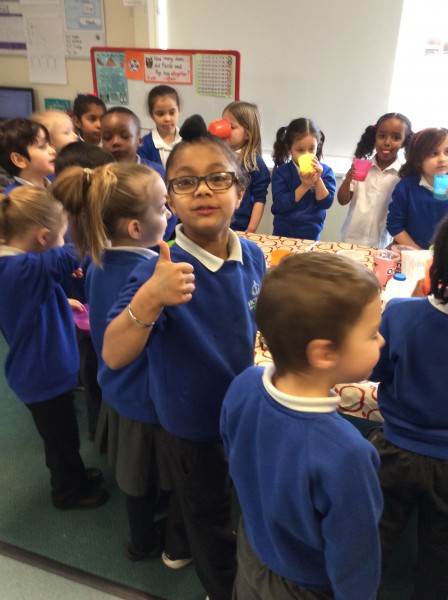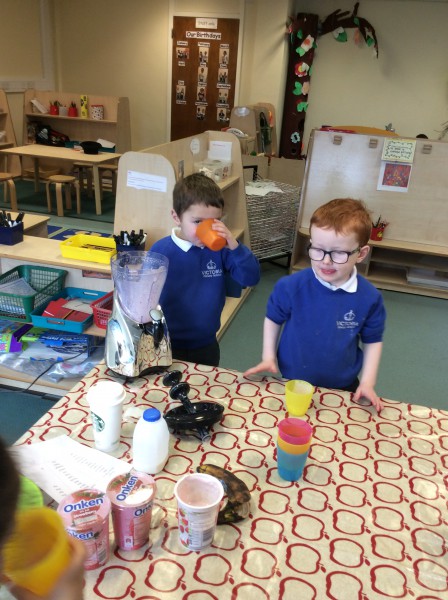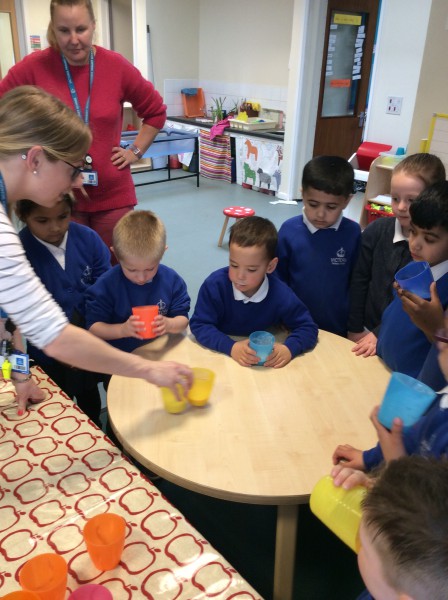 Science Week
We had so much fun exploring and investigating during science week. We had creatures trapped in ice that needed to be set free. We found that putting the ice in warm water was the fastest way to release the trapped creatures! We also made bubbles and looked at how the soapy water changed when we blew air into it. One of our favourite experiments was when we added some Mentos in to a bottle of Coca-Cola. It fizzed up high into the air and almost soaked Miss O'D! To finish we squeezed the air out of plastic bottles to push our pom-poms across the finish line of our race.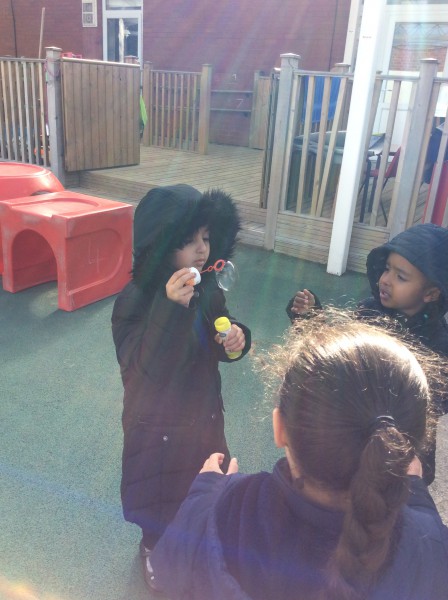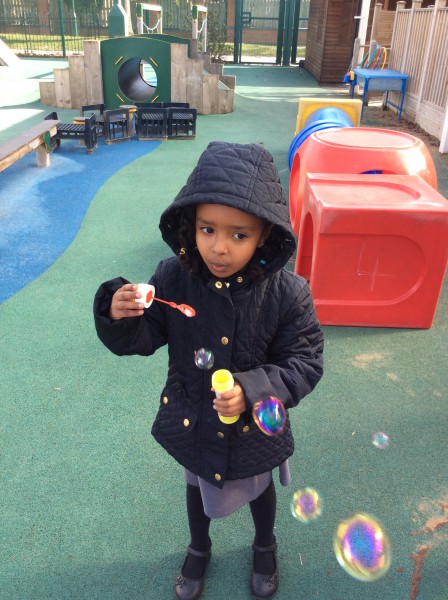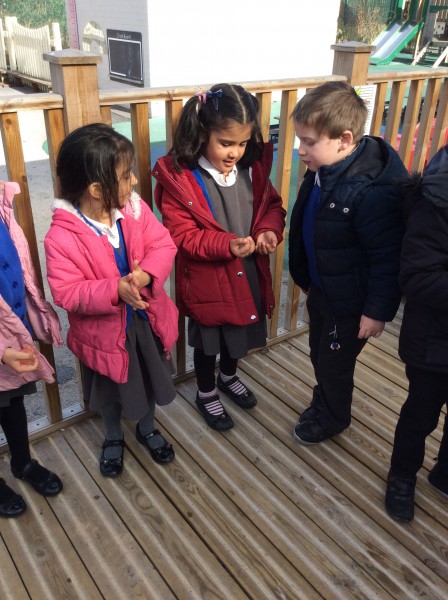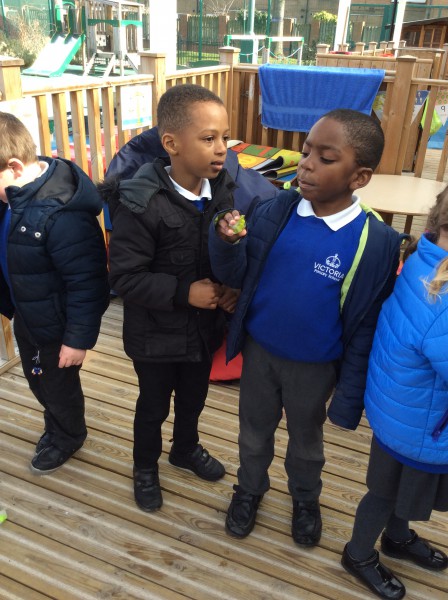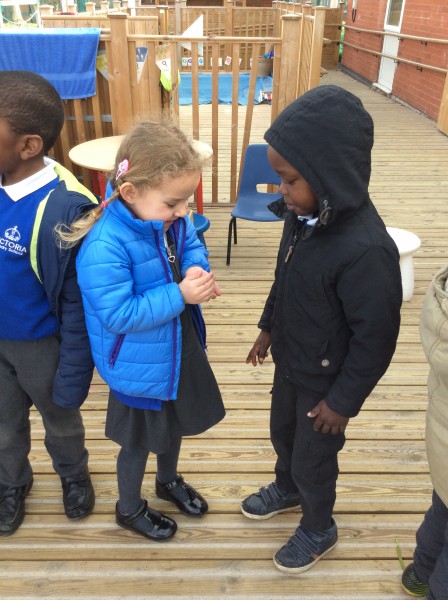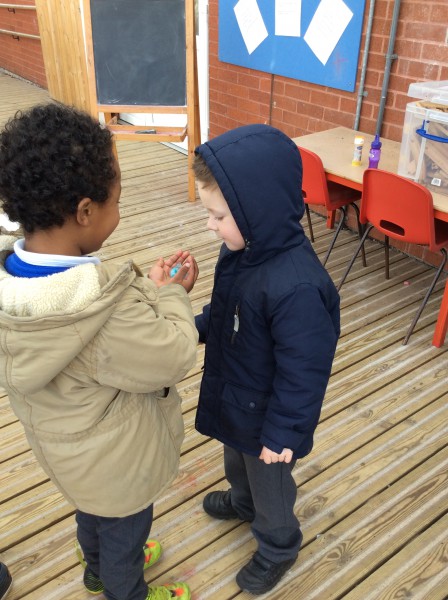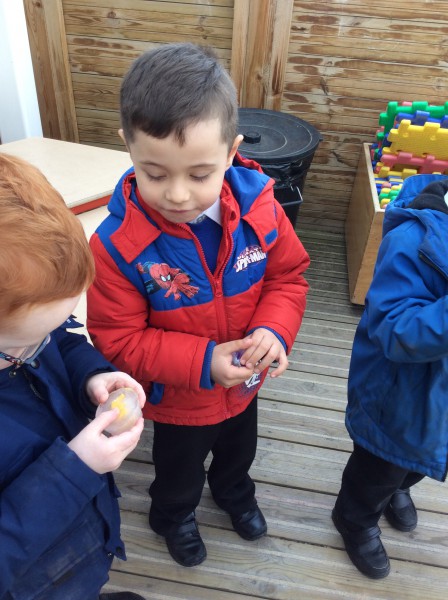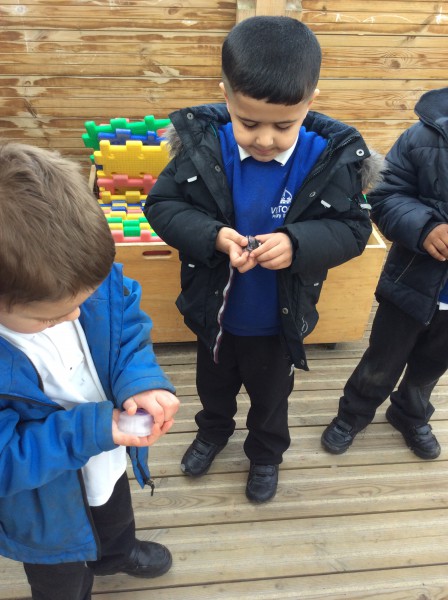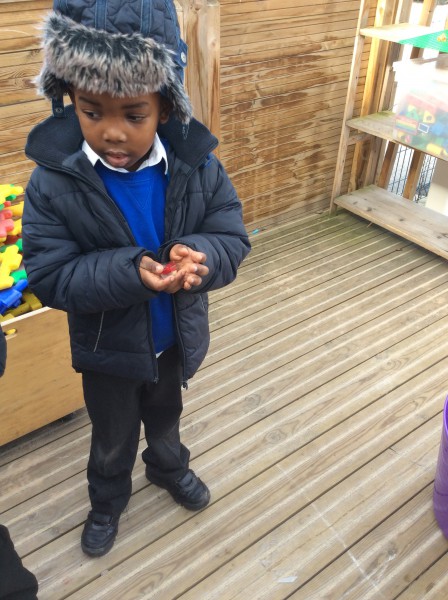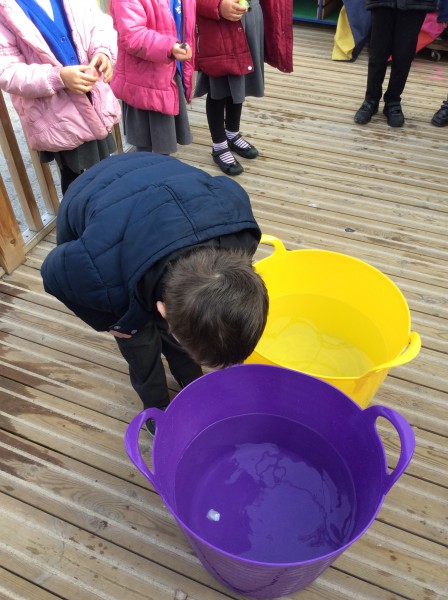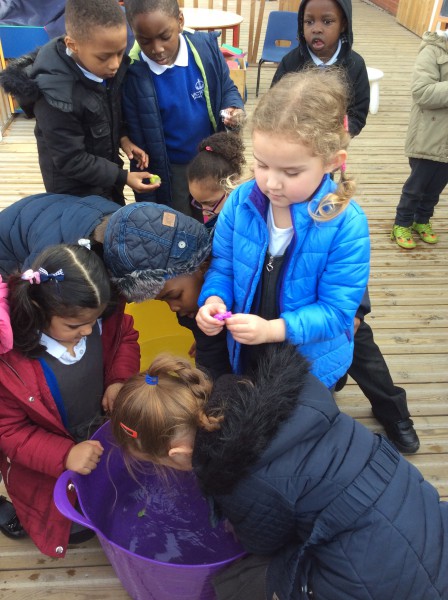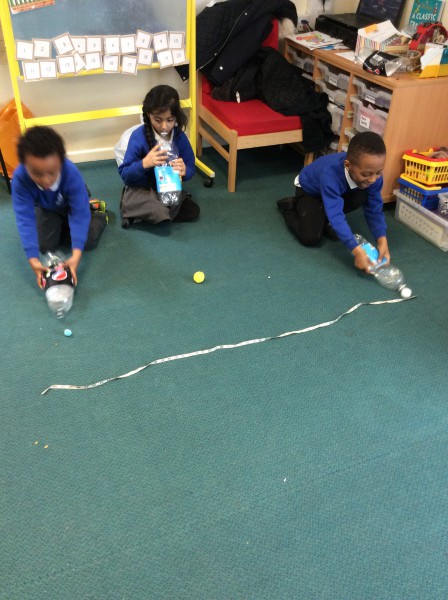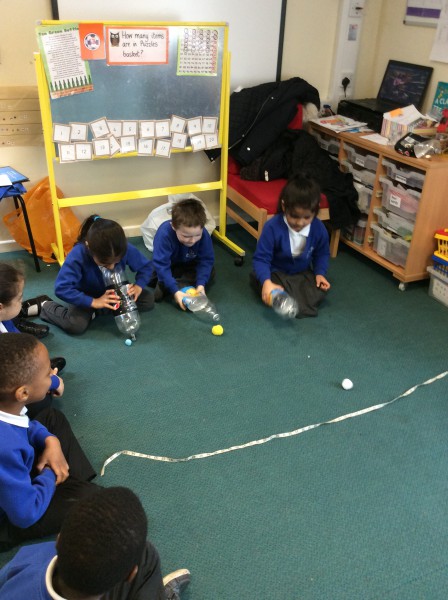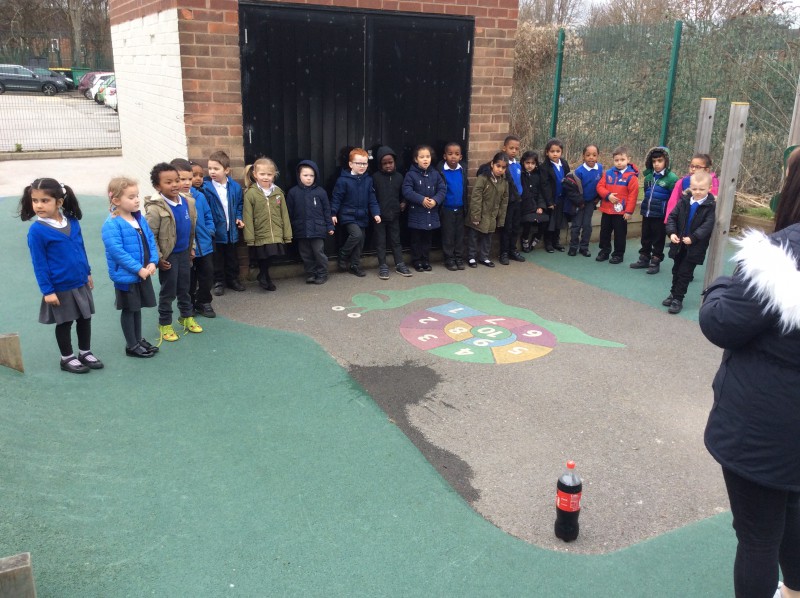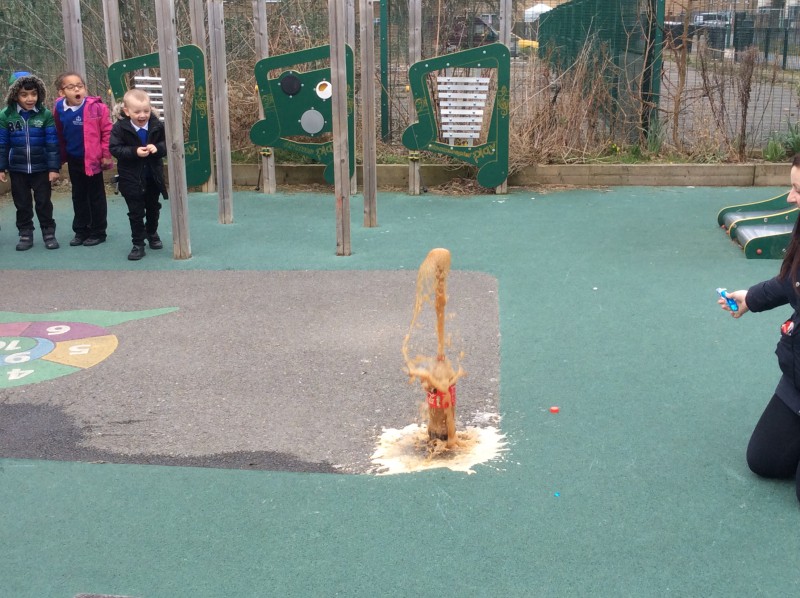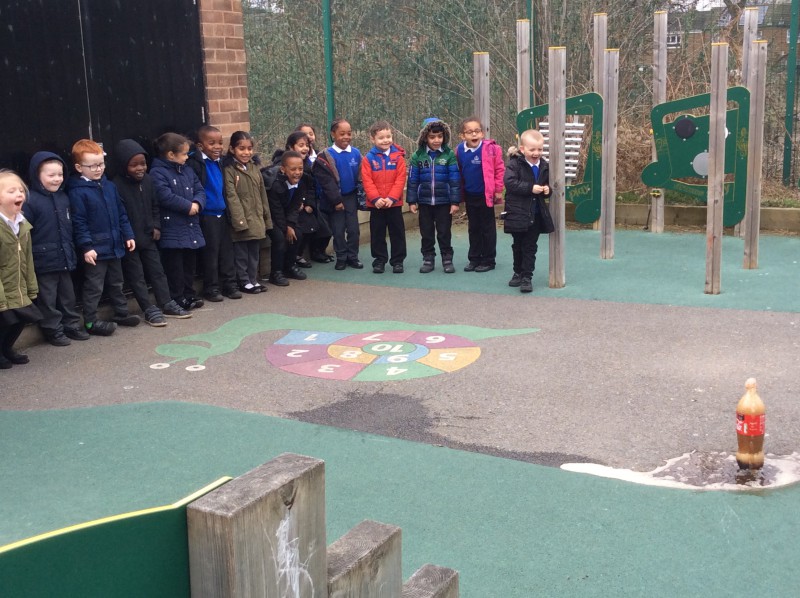 Go Ride
This half term we learned how to ride bikes with the help of "Go Ride" https://www.britishcycling.org.uk/young-people
We became much more confident riding the bikes! We worked hard on our balance and steering, as well as learning to follow instructions and directions.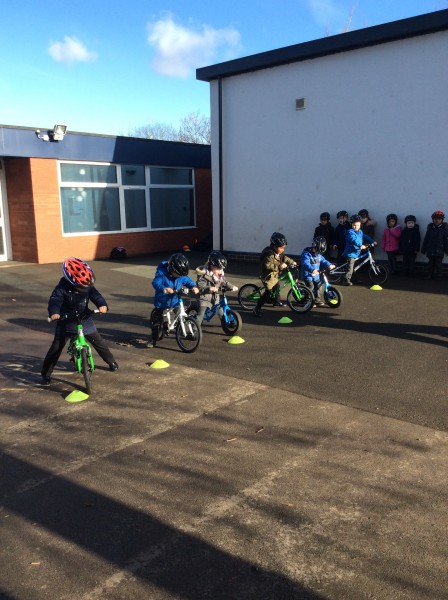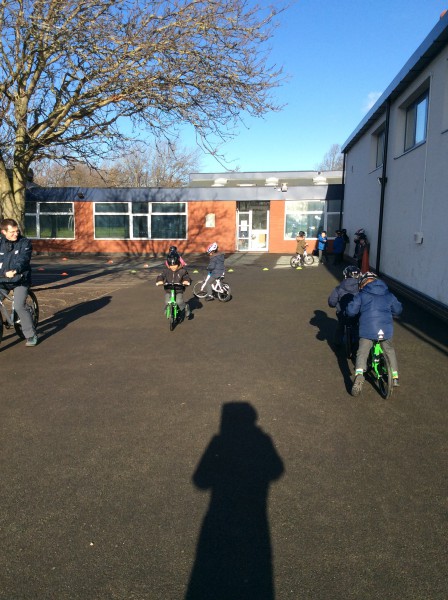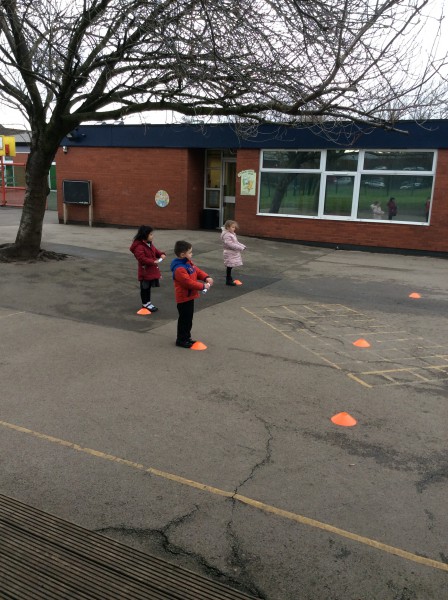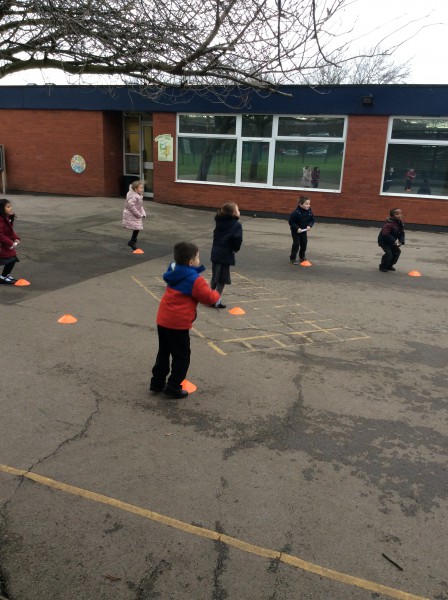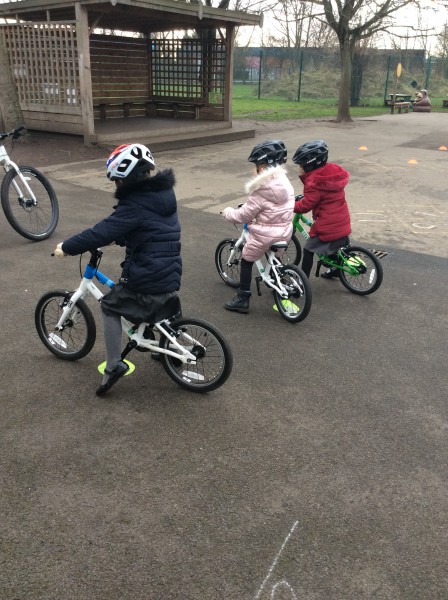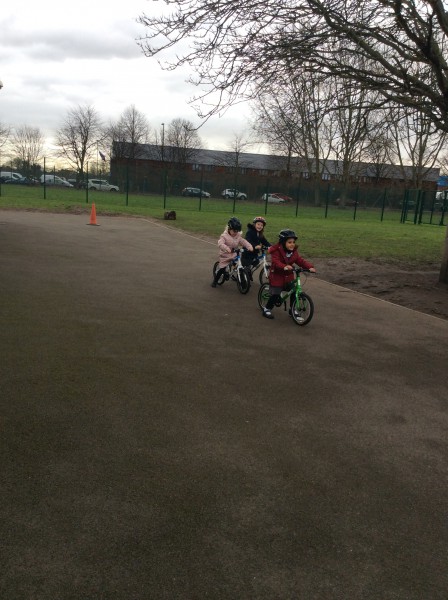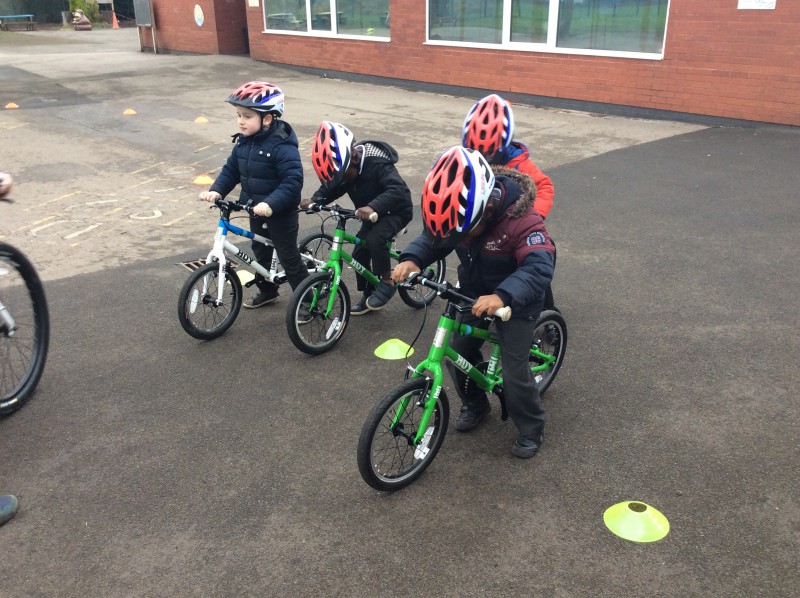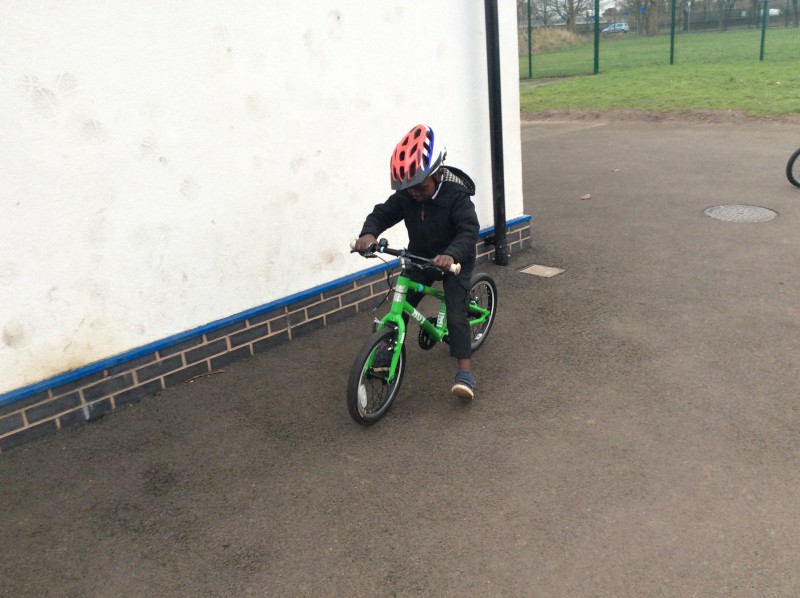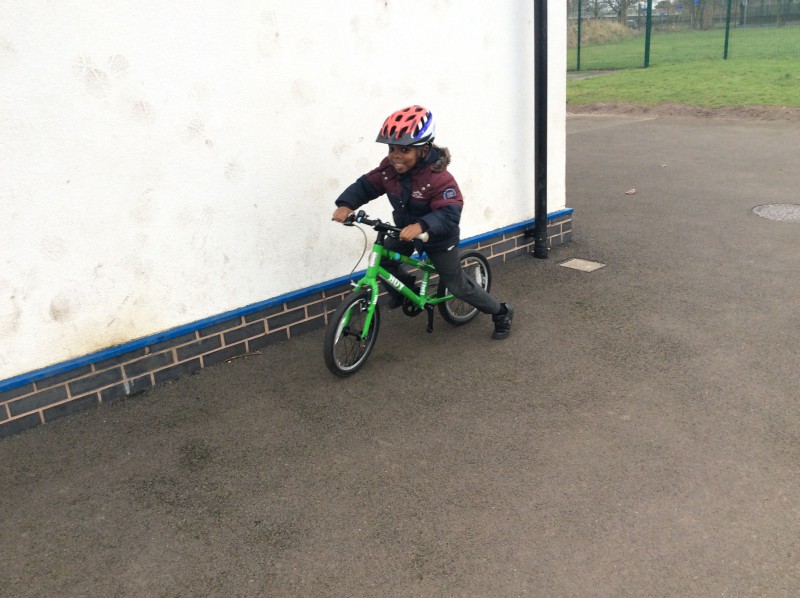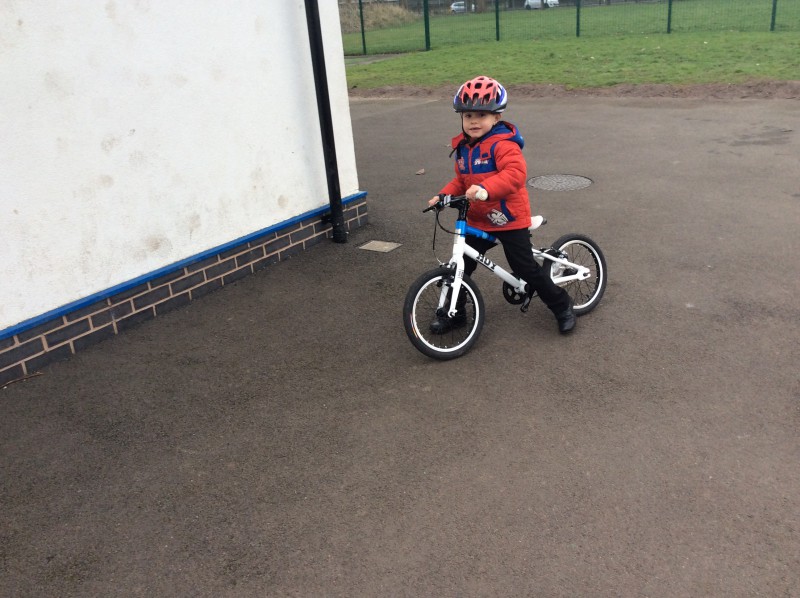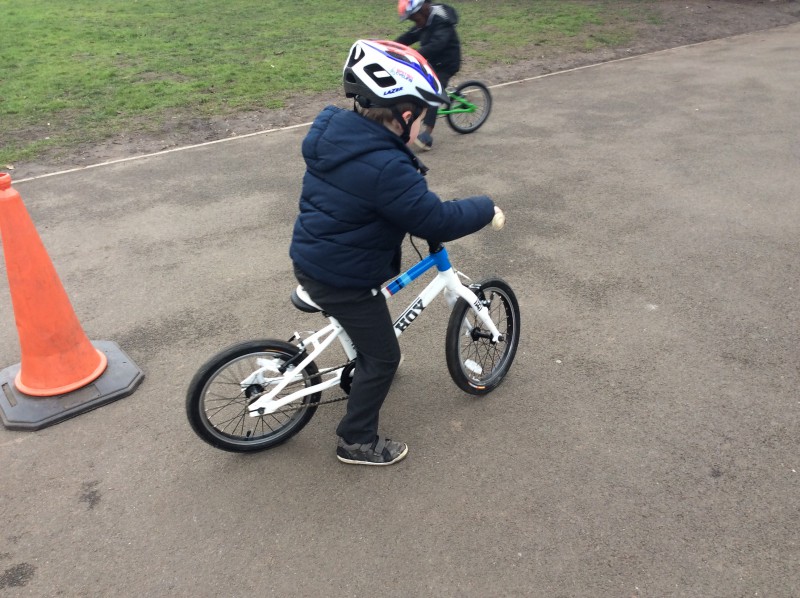 Sports Relief
We had fun getting fit on Sports Relief day this year. We joined with Year 1 to have a go at lots of different activities. Take a look!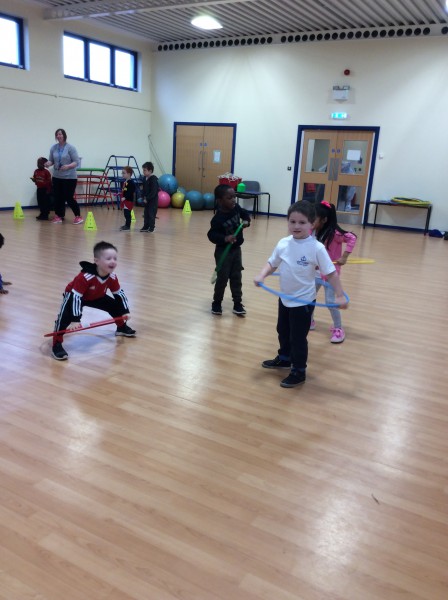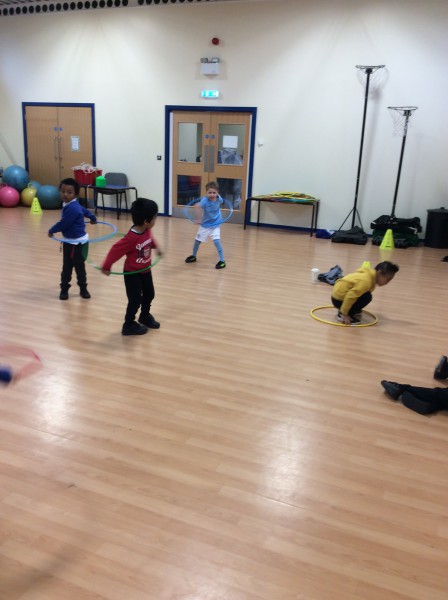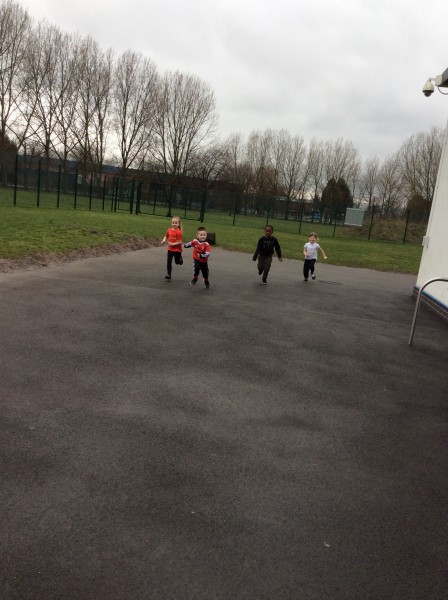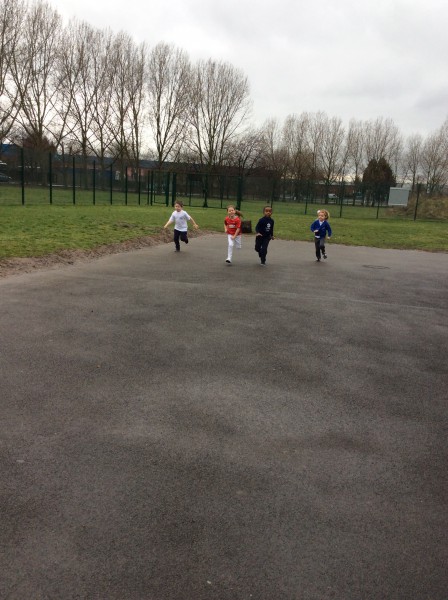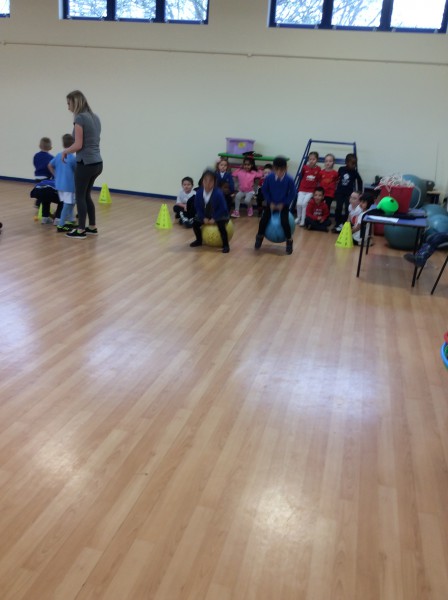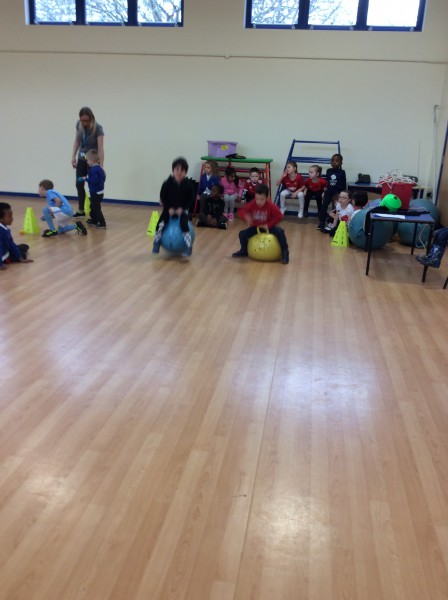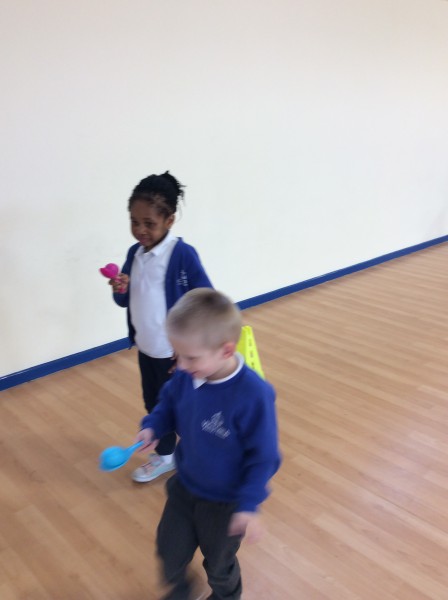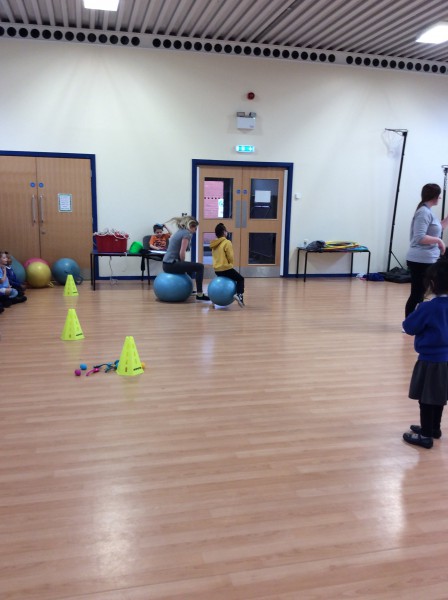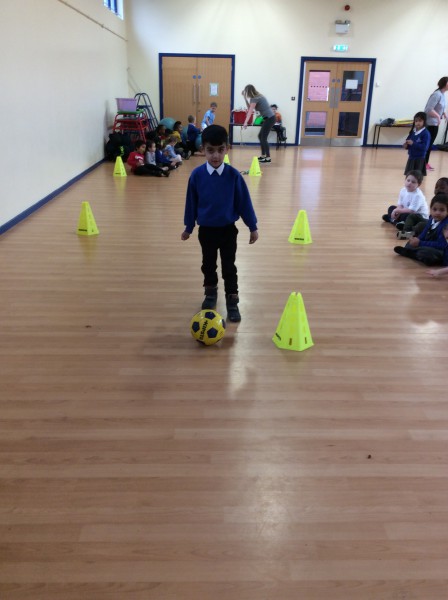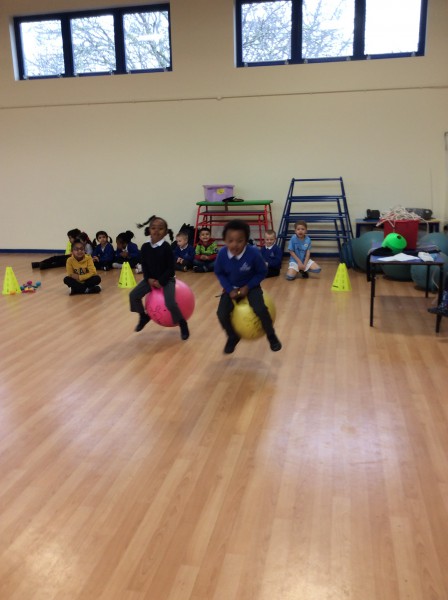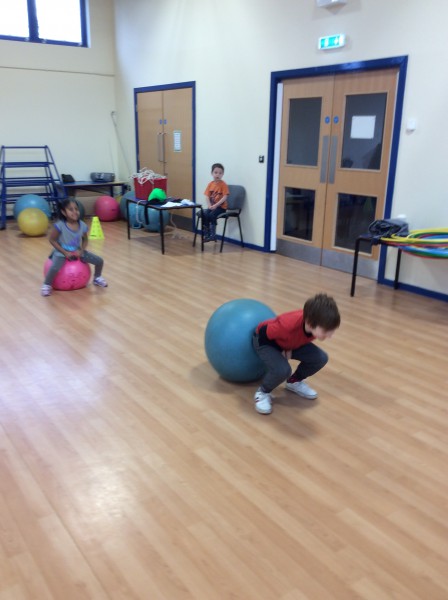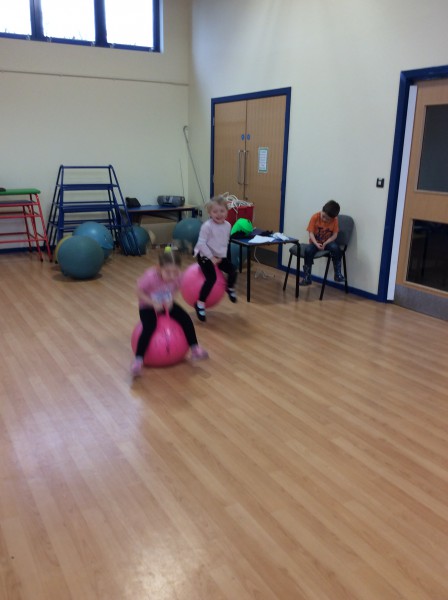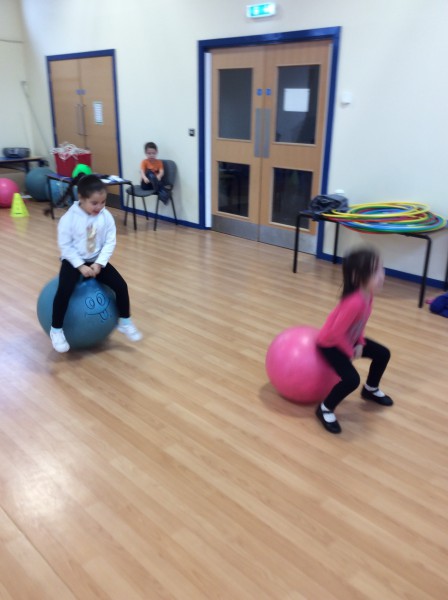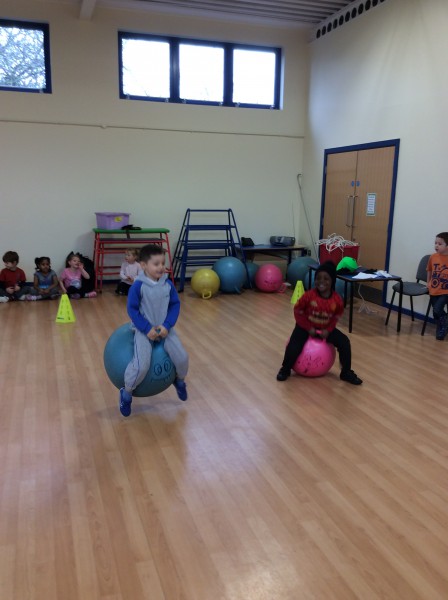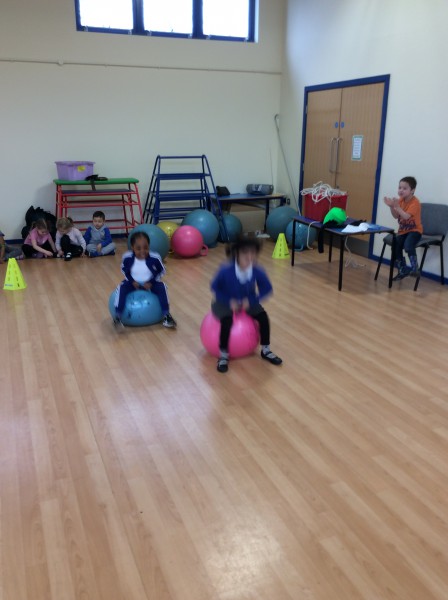 Spring 1
What a brilliant half term it was! Our topic was "Transport" and we learned lots about different vehicles and what they do. We loved looking at the emergency vehicles. We even went on a "Transport Spotting" walk on our school field and we saw lots of different vehicles like bikes, trams and buses.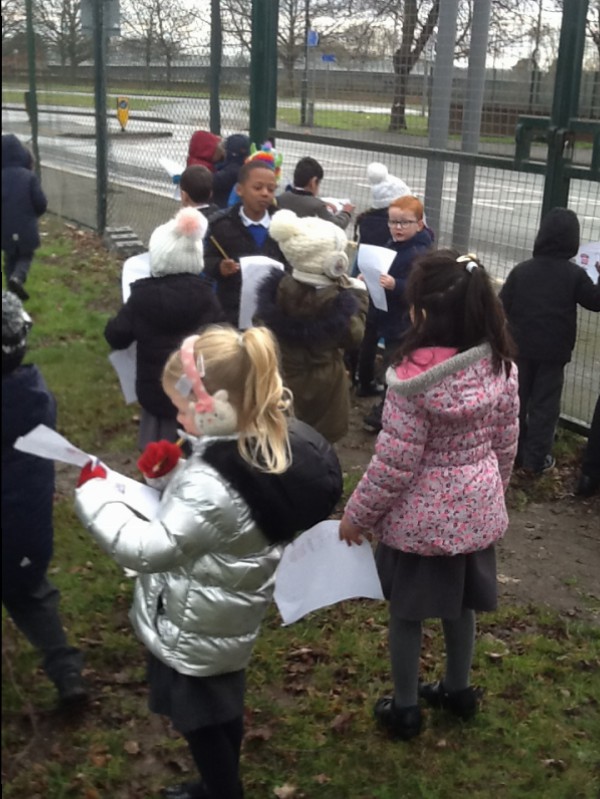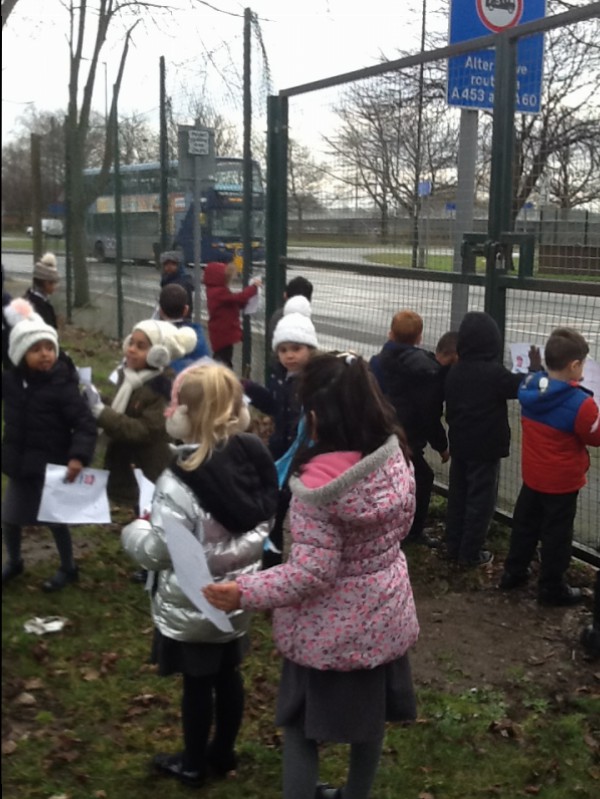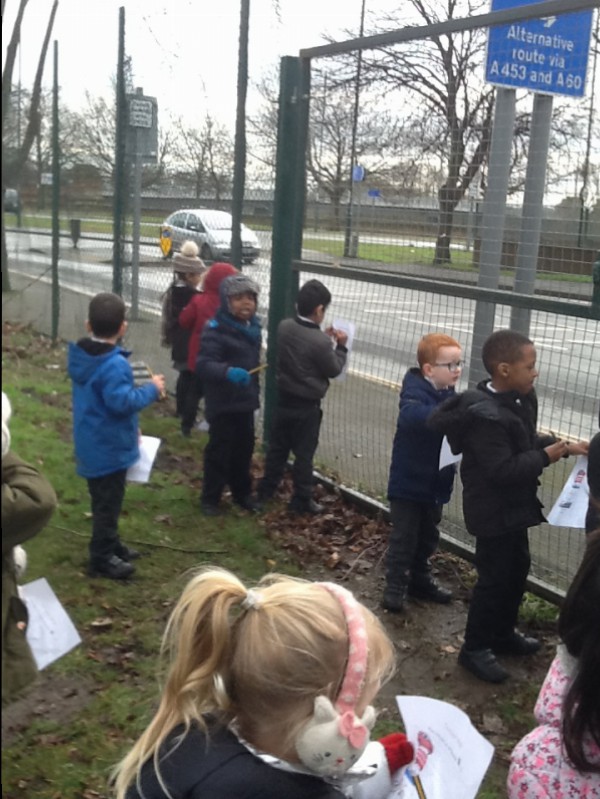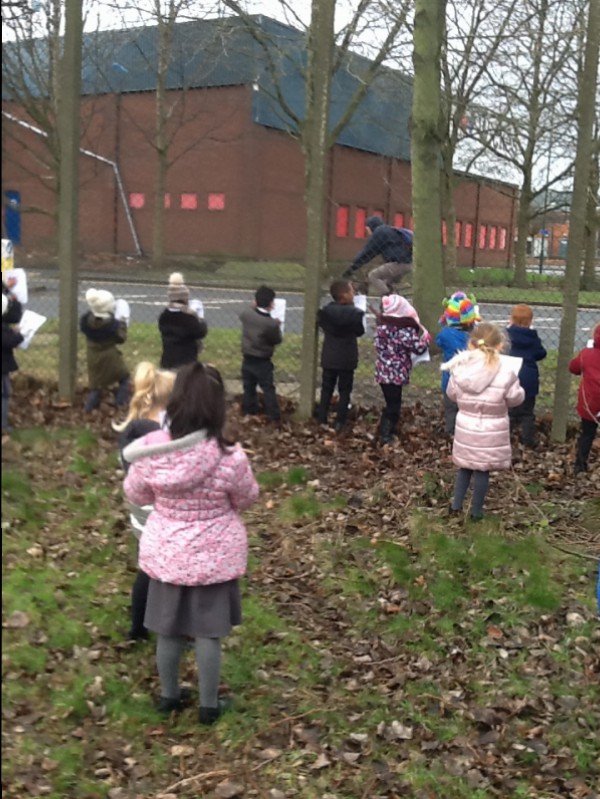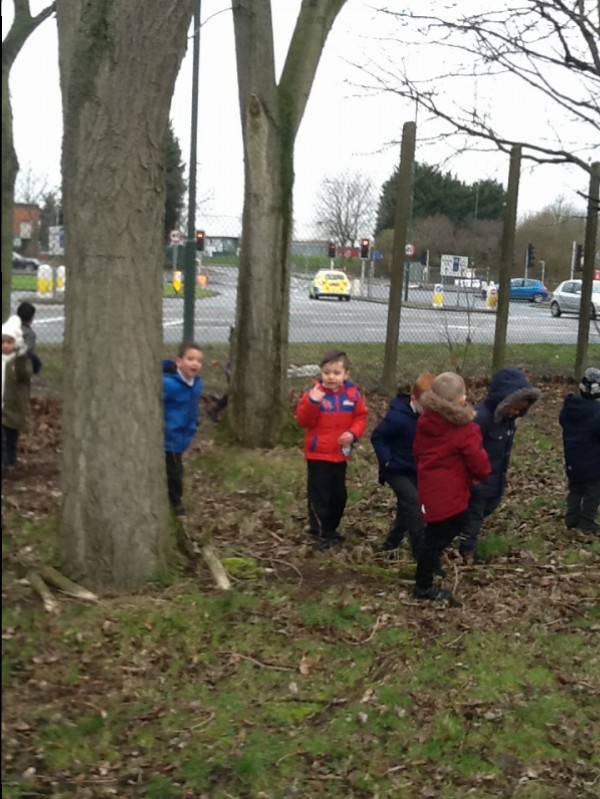 We celebrated lots this half term, including Chinese New Year and Shrove Tuesday (Pancake Day). Take a look at what we got up to!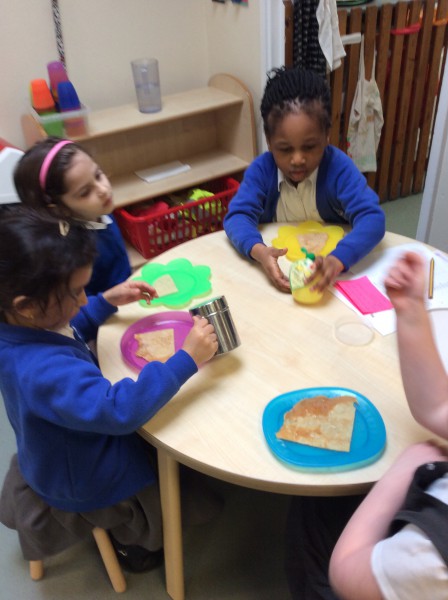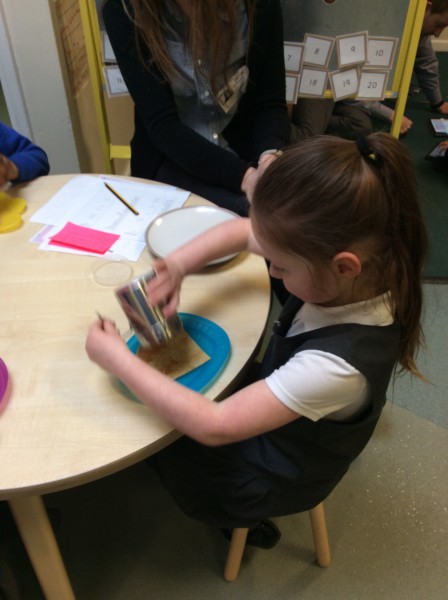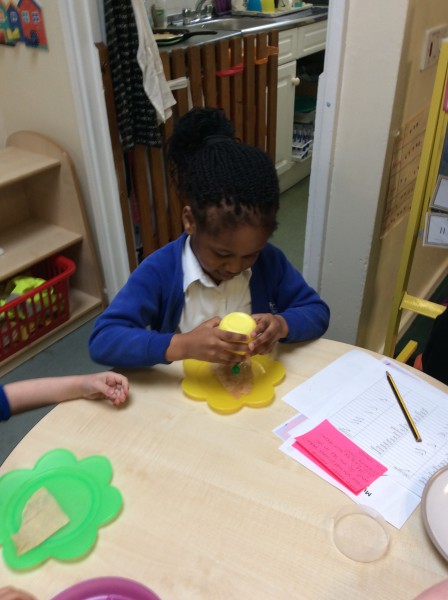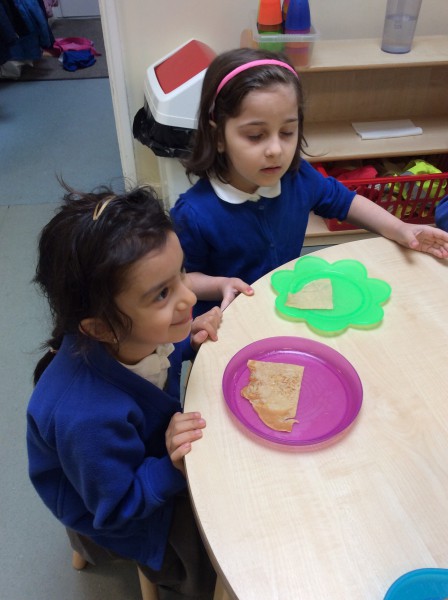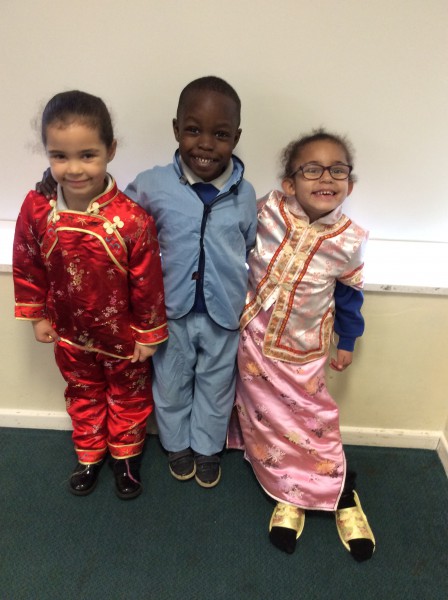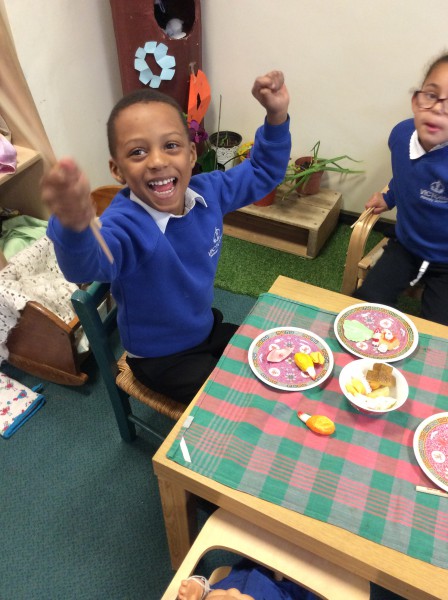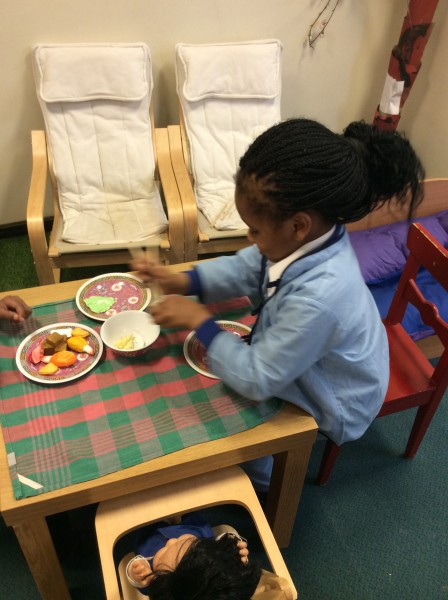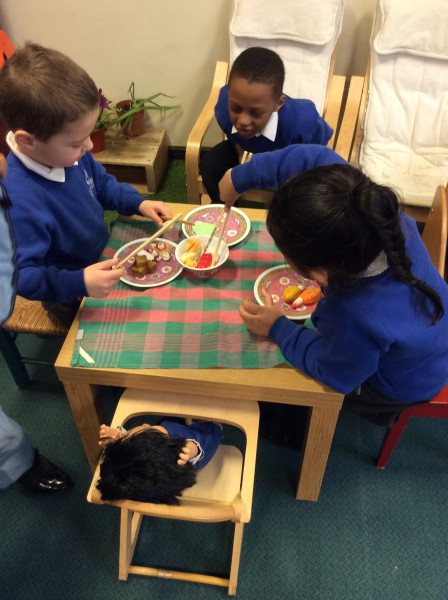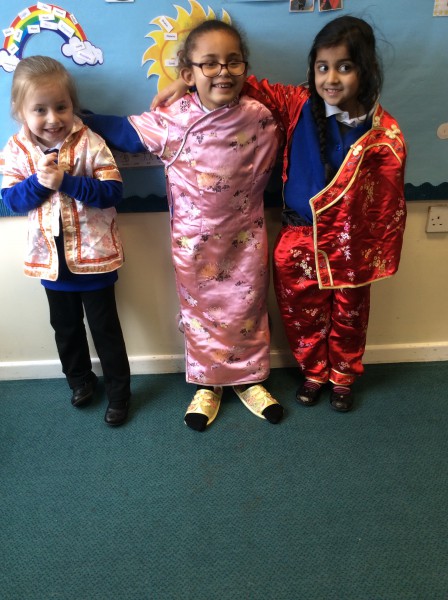 Autumn 2
Another busy half term is finished and we have all worked so hard! We have continued to practise our handwriting each morning and have done lots of reading in school and at home. Our topic this half term was Christmas and other stories. We learned all about the birth of Jesus and performed the Nativity story for our parents and friends. We were amazing! Our teachers spotted lots of budding actors among us. We loved dressing up in our costumes and singing the nativity songs. Have a look below at some of the exciting things we got up to!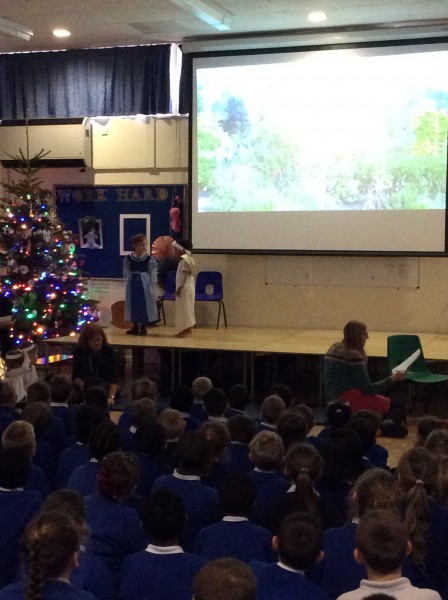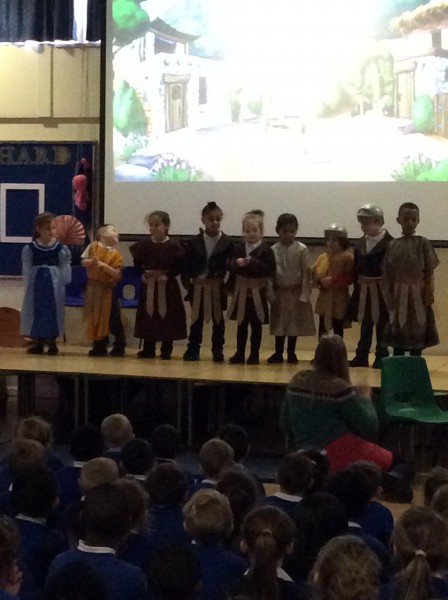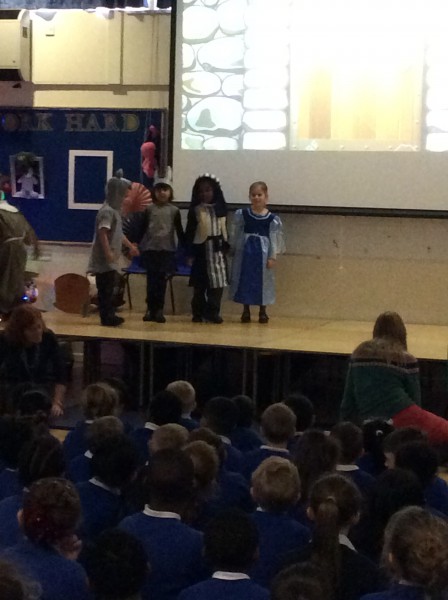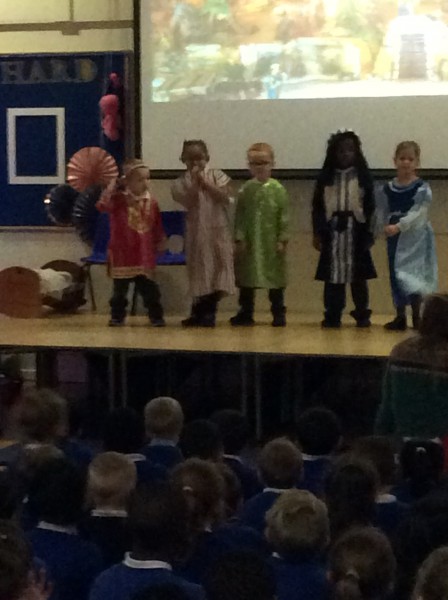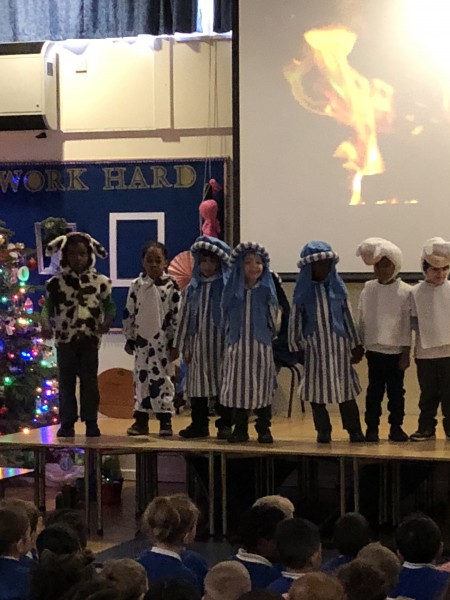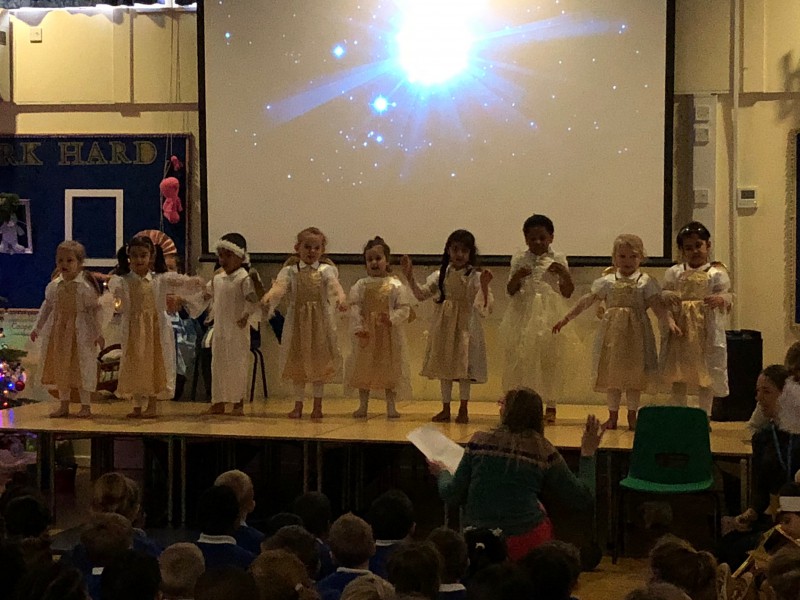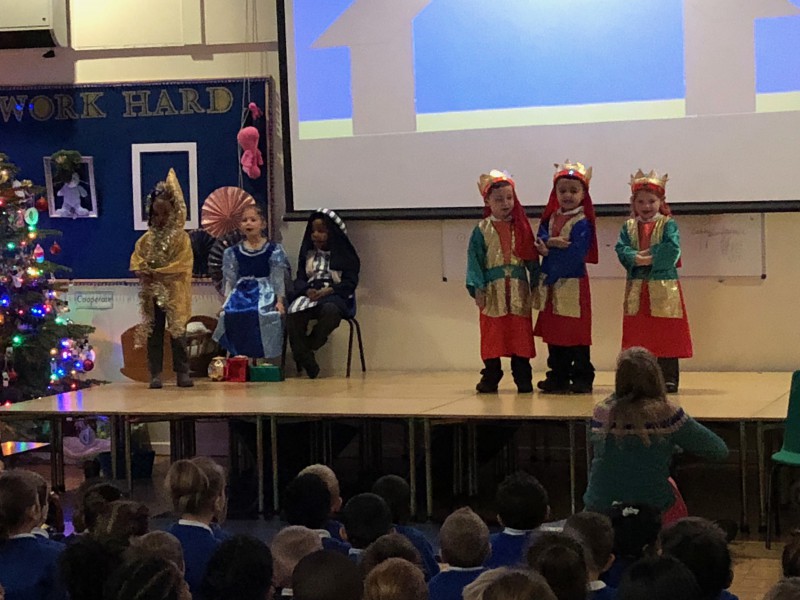 Snowflakes are falling...
We have been busy making beautiful snowflakes to hang on our school Christmas tree. It's arriving this Friday and we're all excited to hang up our sparkling snowflakes!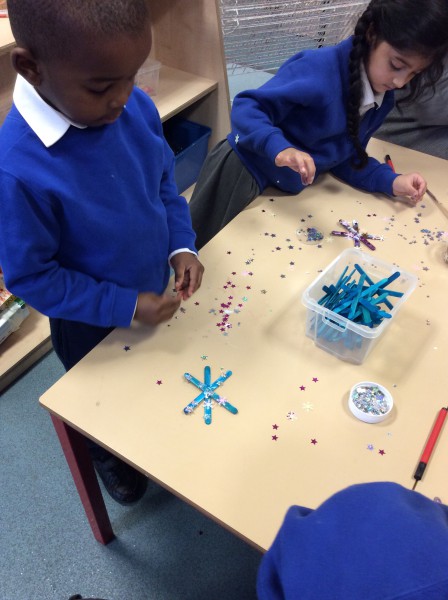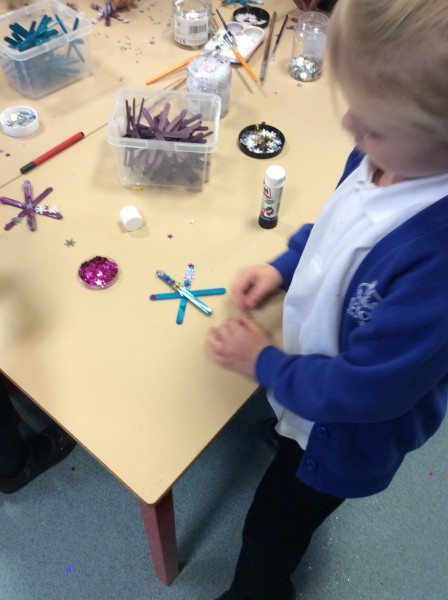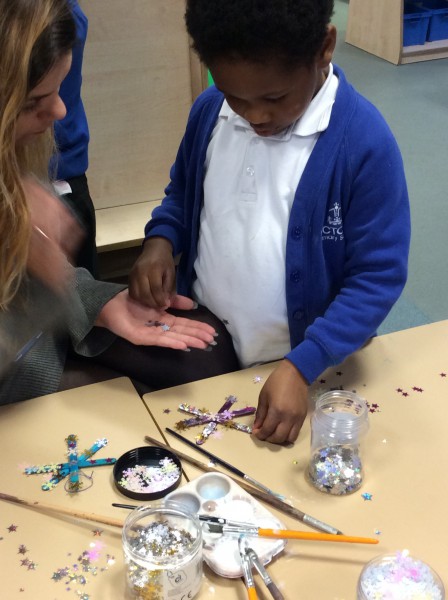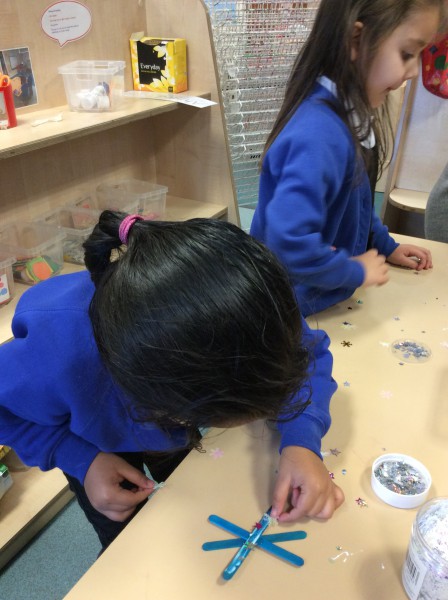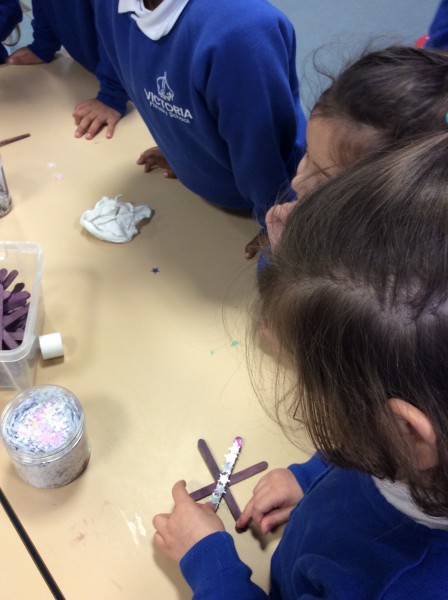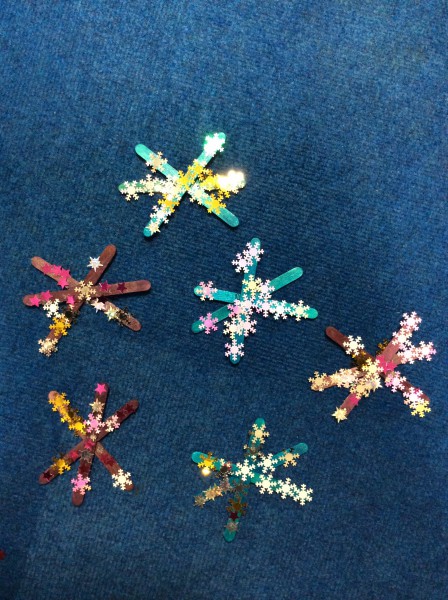 Children in Need Nov 17th 2017
We dressed up spotty and sold some spotty Pudsey biscuits to help raise money for Children in Need. We had a fantastic day and our school raised £237.25 - what a wonderful effort! Check us out in our spotty dress up. Don't we look great?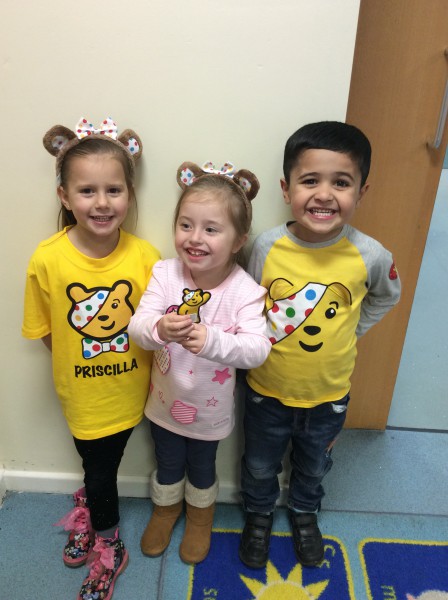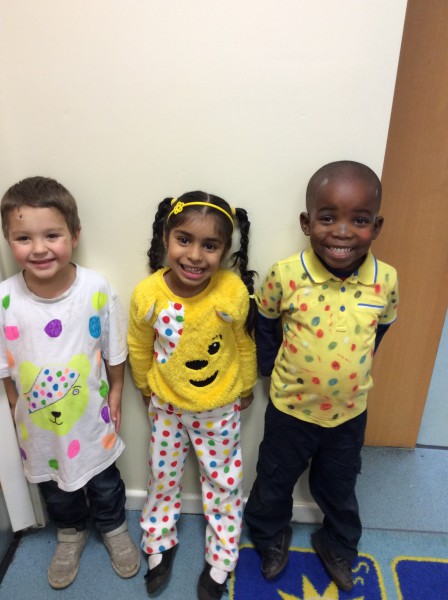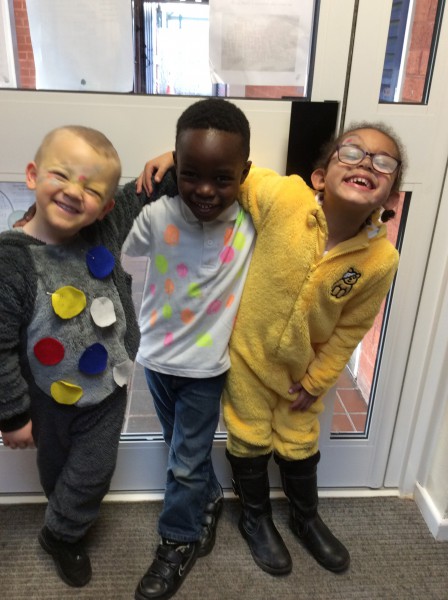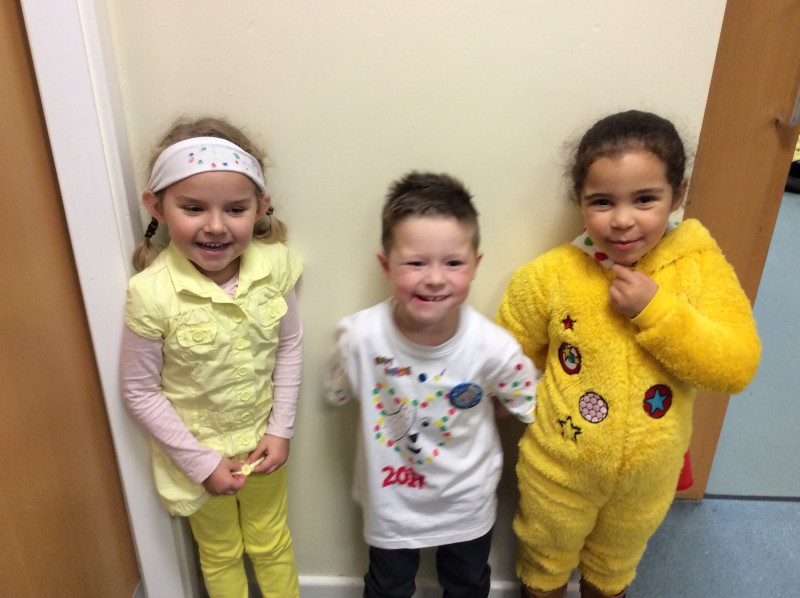 Parent's Yoga Demo - Monday 13th November
Thank you to all the parents who came to join in our Yoga. It was lovely to see everyone having a go at some of the poses that our children have mastered. They had a chance to be the teachers!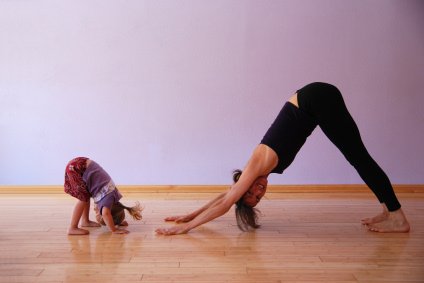 Soup Making and Tasting - October 9th 2017
Thank you to all the parents who came to try the soup we made!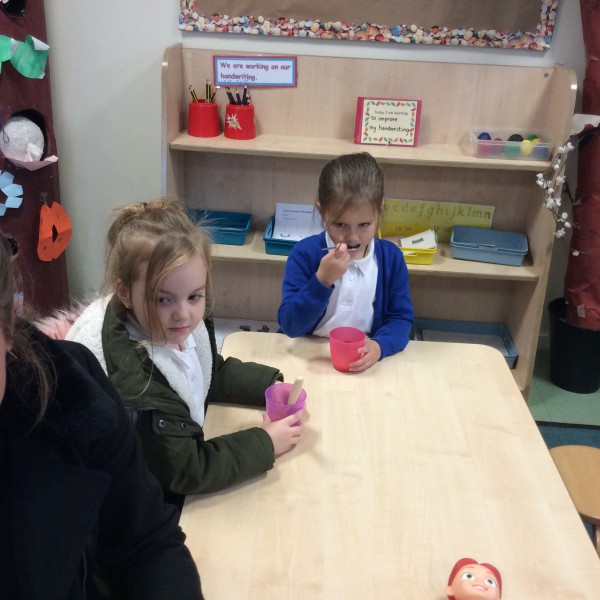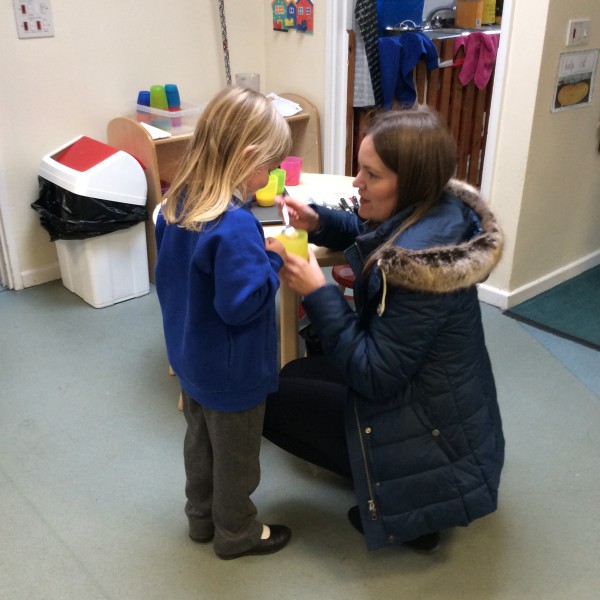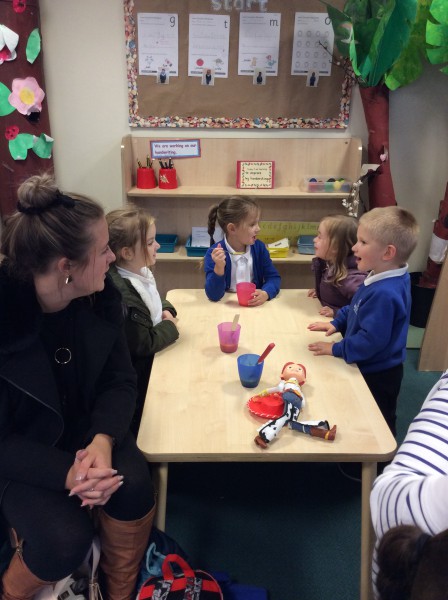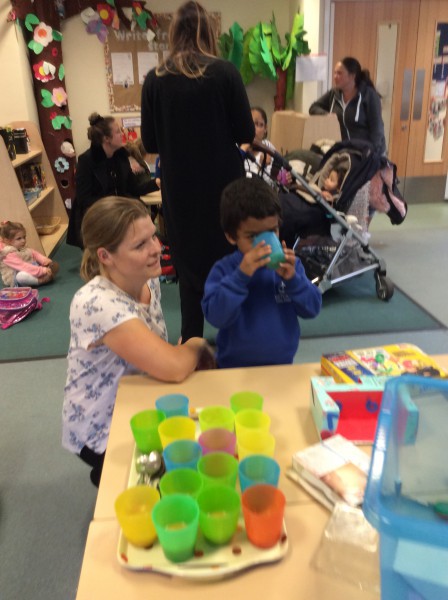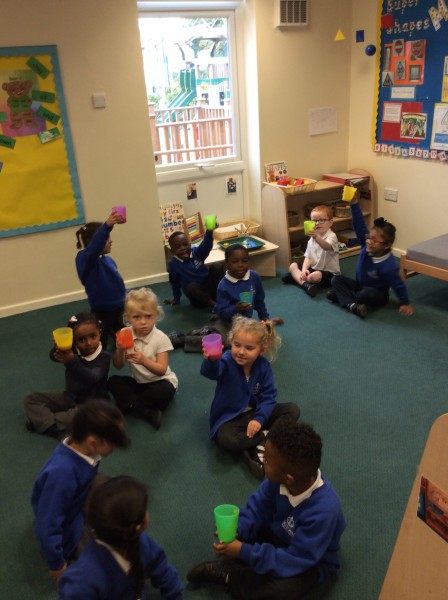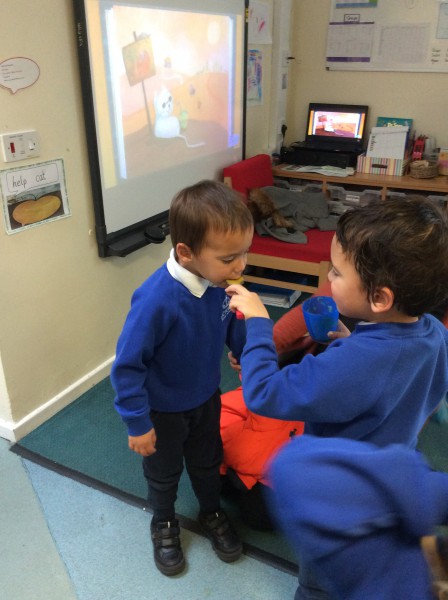 Autumn 1
What a fantastic first half term we had! Our teachers were so impressed with how hard we worked in lessons. Lots of us got prizes for reading at home and learning our Bear Words. We enjoyed doing Yoga every Monday in our P.E. lessons. We can all do the dog, tree and snake pose really well. Each week we went to Forest School with Mrs. Walker where we had lots of fun learning to take care of our new school pets: Candy and Munchie the guinea pigs. To see what else we got up to, take a look at the notice boards in our cloakrooms!
​