Continuous Provision
Continuous Provision
Continuous Provision
Continuous Provision/Learning Environment – The indoor and outdoor classrooms are set up to enhance the children's learning and ensure they access a happy and nurturing environment. The continuous provision offers a range of 'free choice' activities which extend the children's learning during free flow time.
Week beginning 19.06.19
This week we have been busy constructing dens, making food in the mud kitchen and completing jigsaw puzzles. Our new Pirate Puzzle has 100 pieces!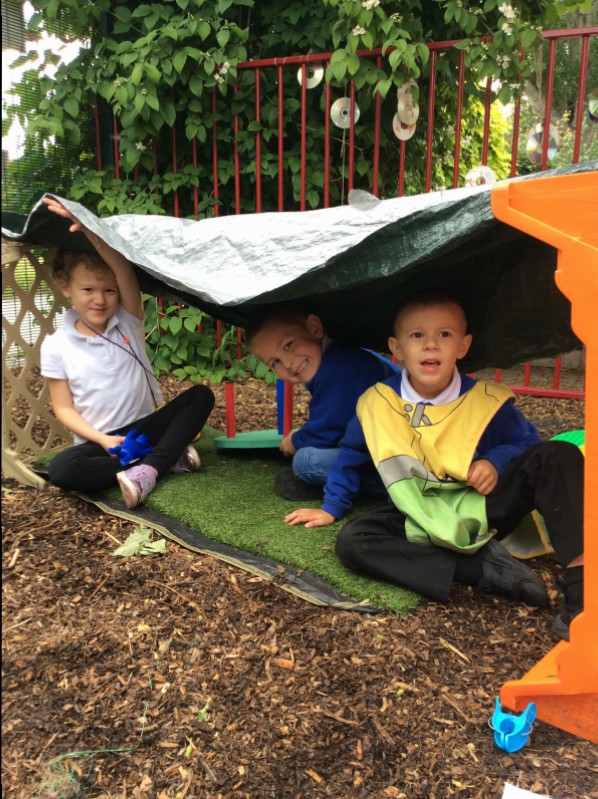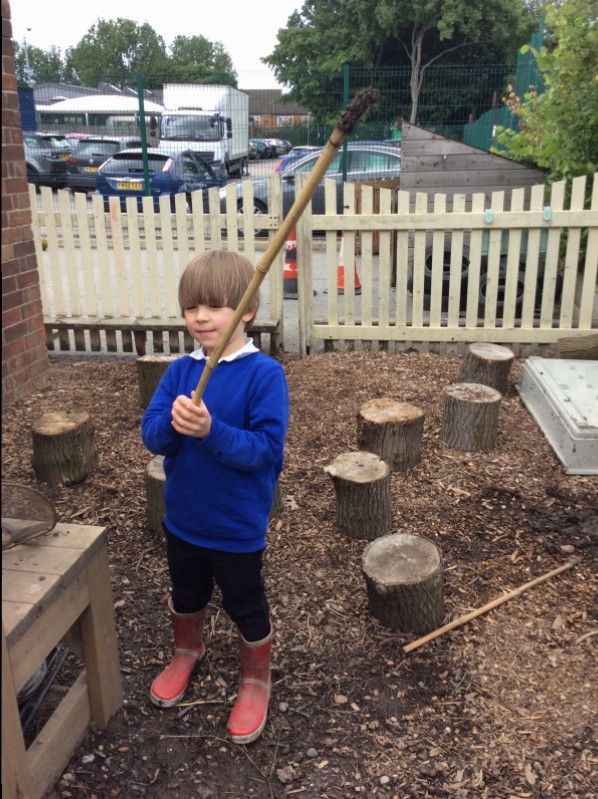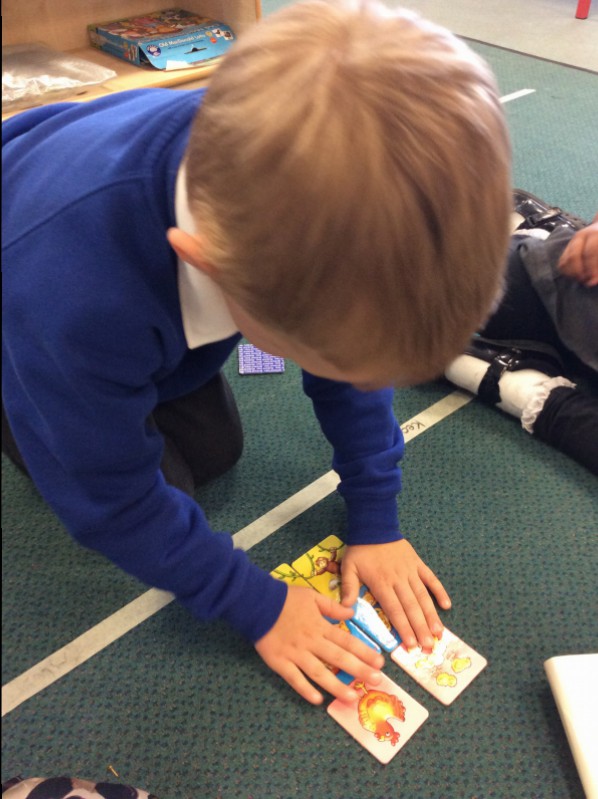 A great start to Summer Term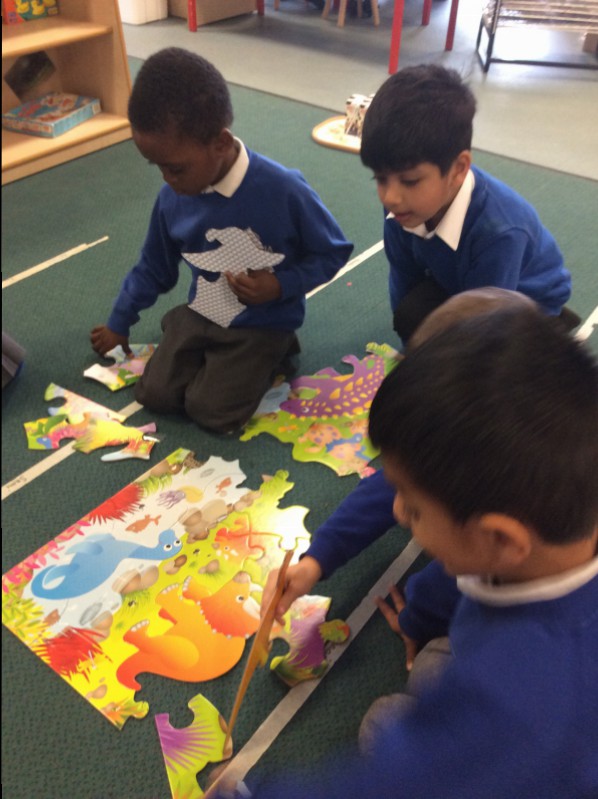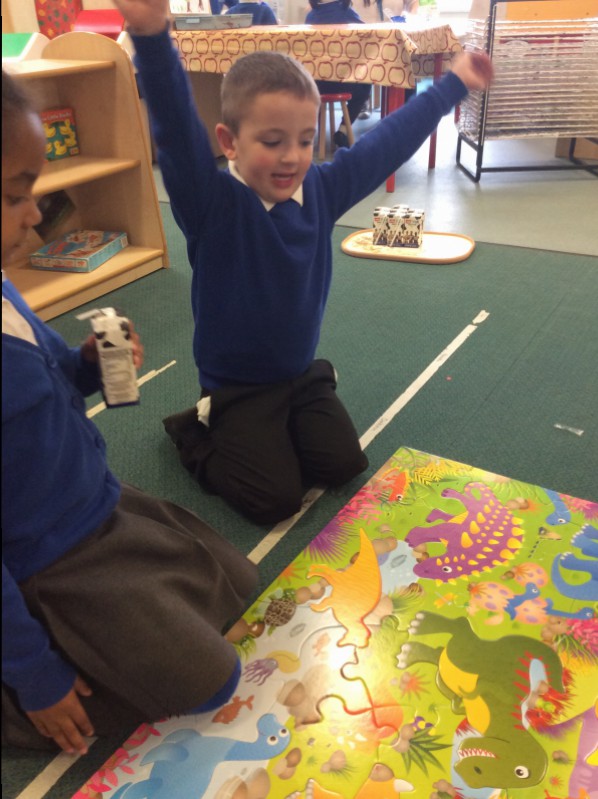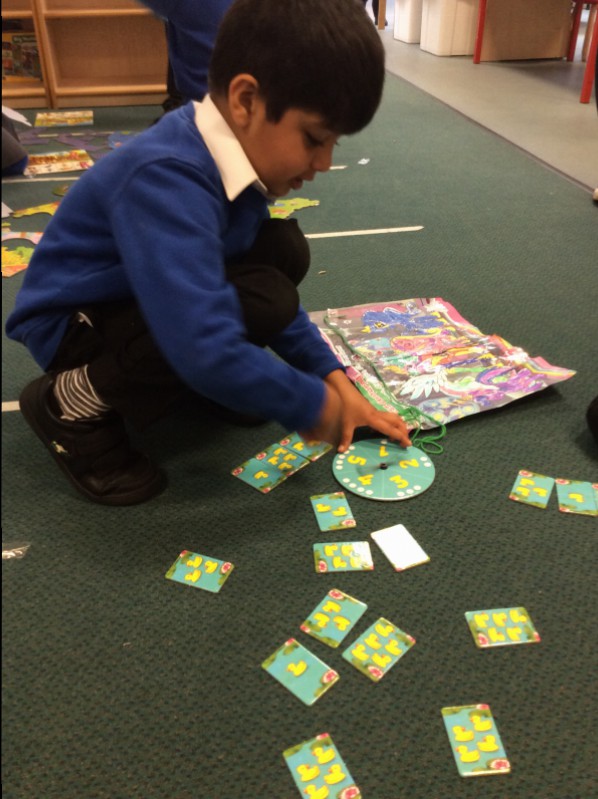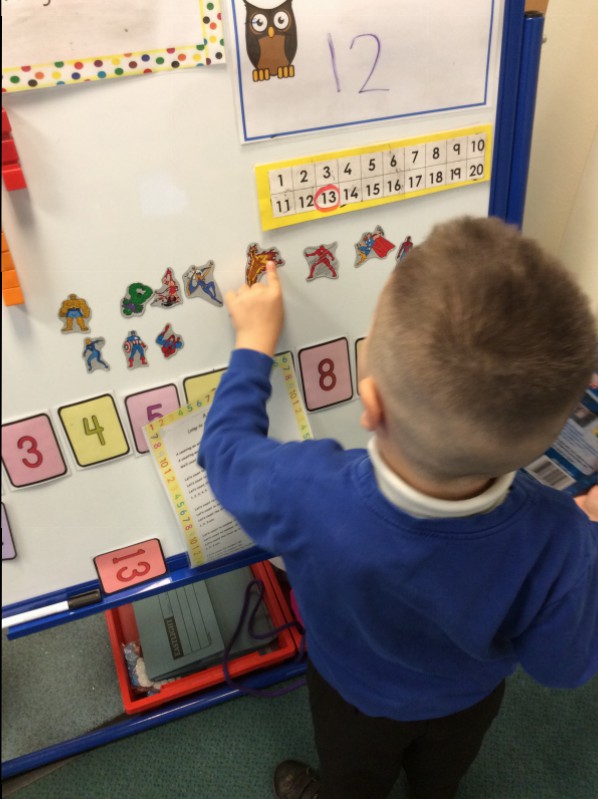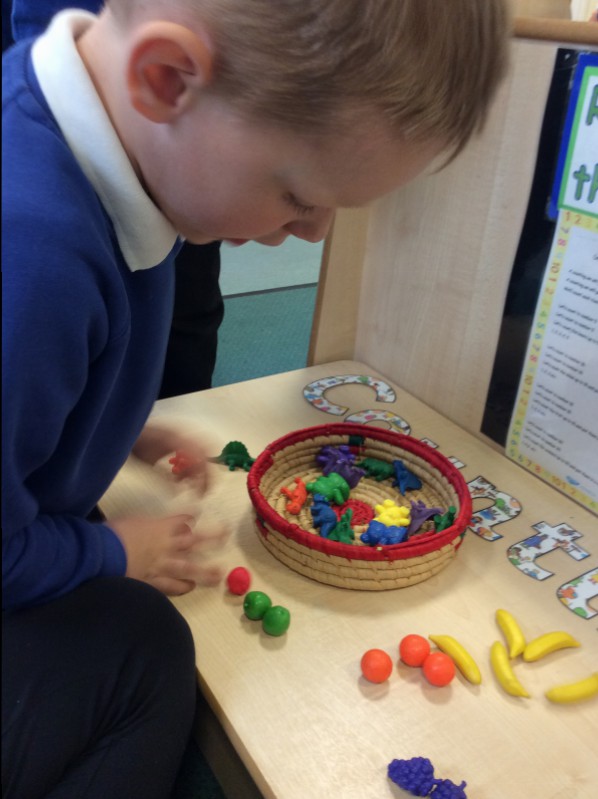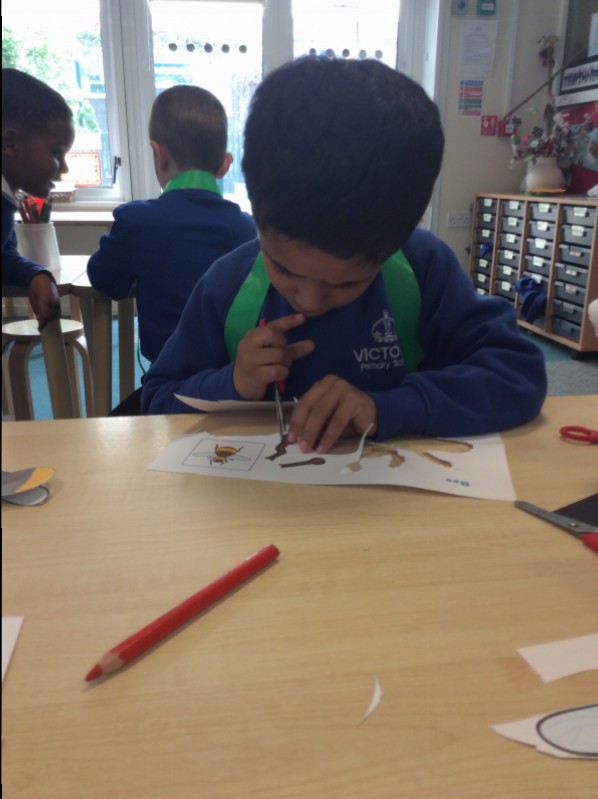 Week beginning 11.3.19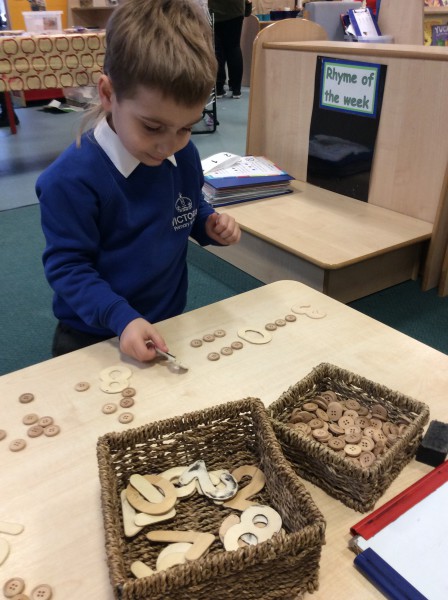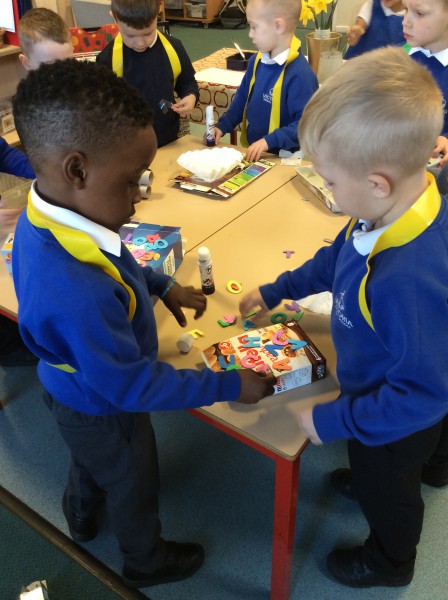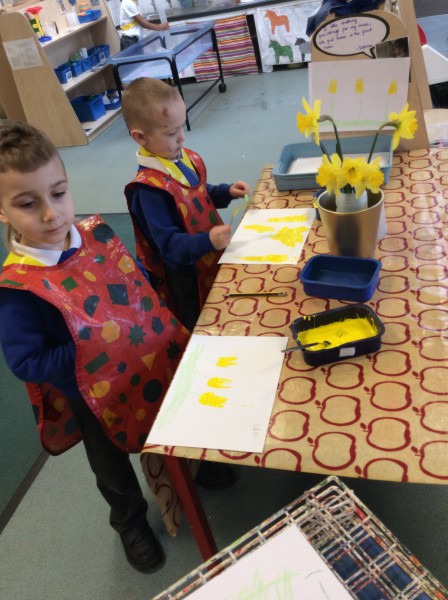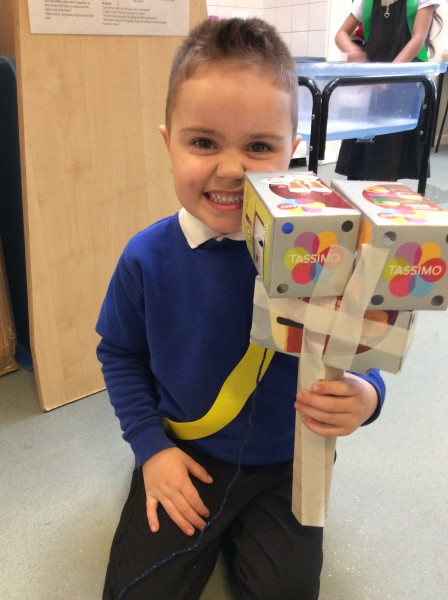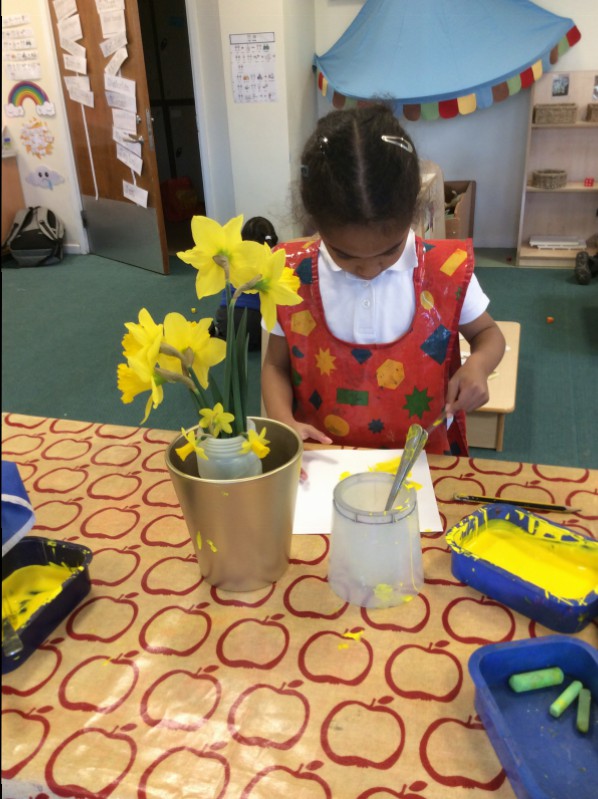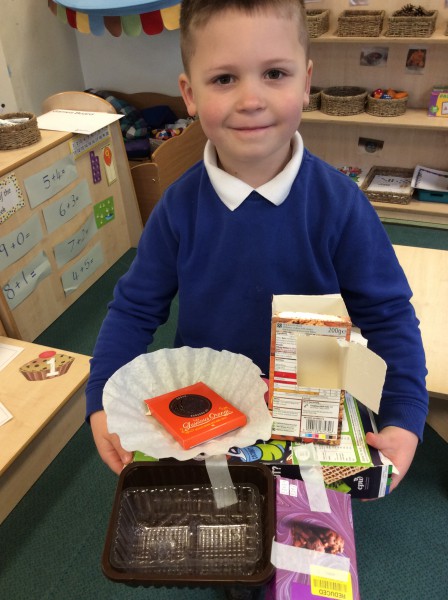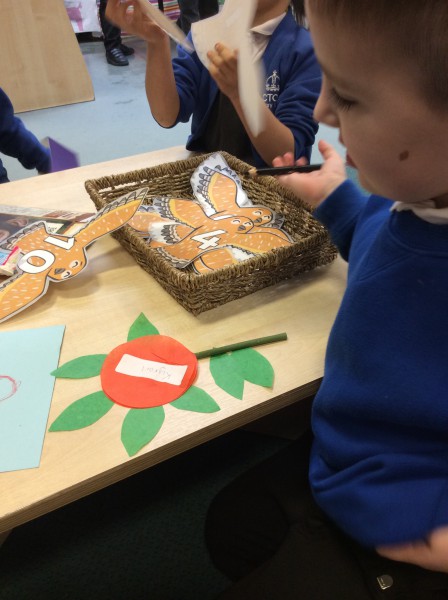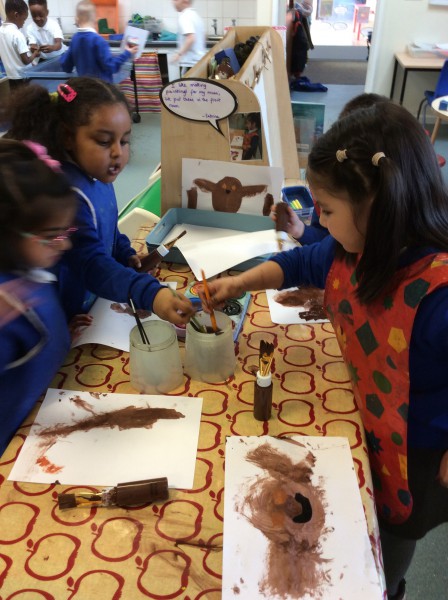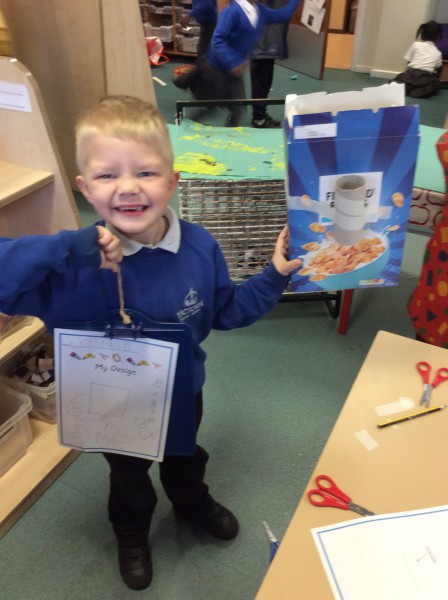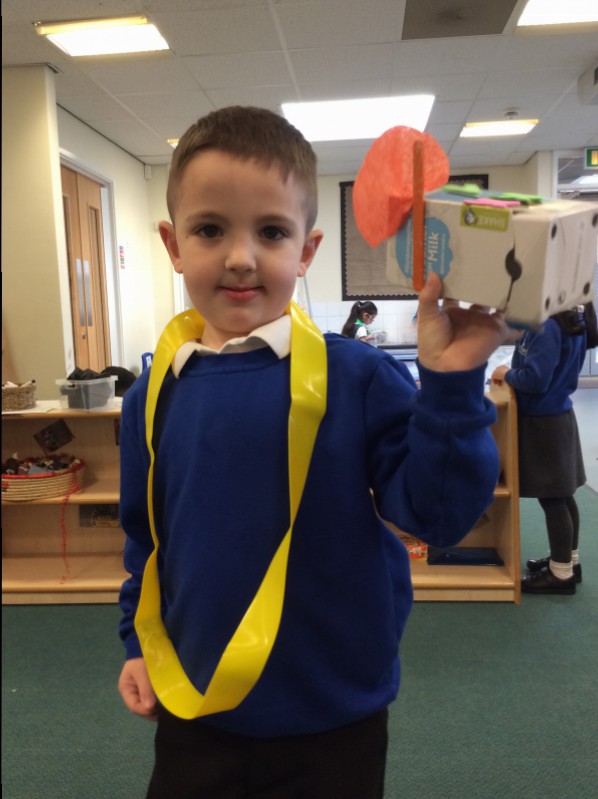 Week beginning 5.2.19
We have been practising our blending skills by reading CVC words and simple sentences e.g. Can you pick up the cup? We really enjoyed using the chopsticks to see if we could pick up the different objects.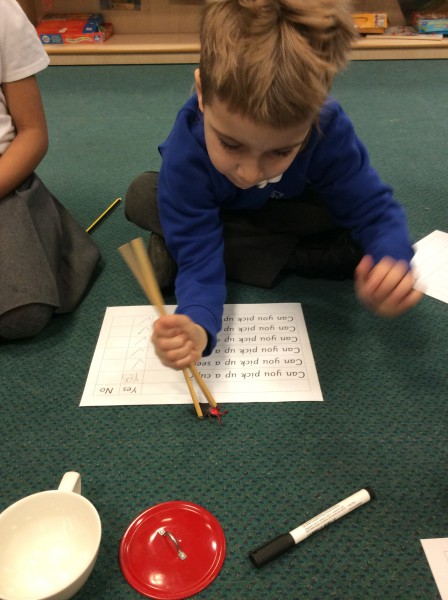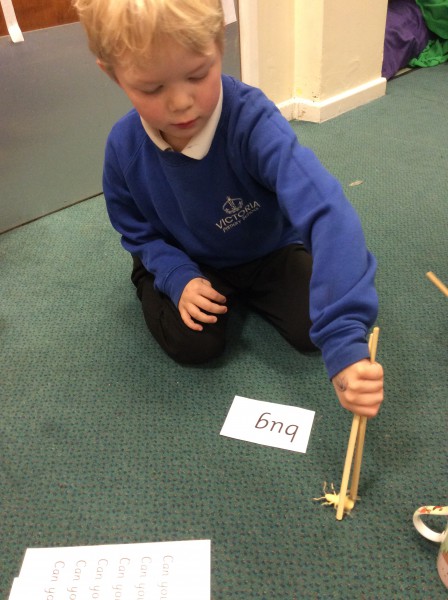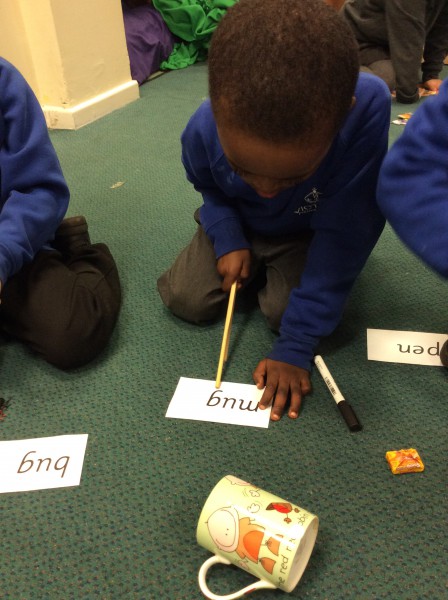 Week beginning 14.1.19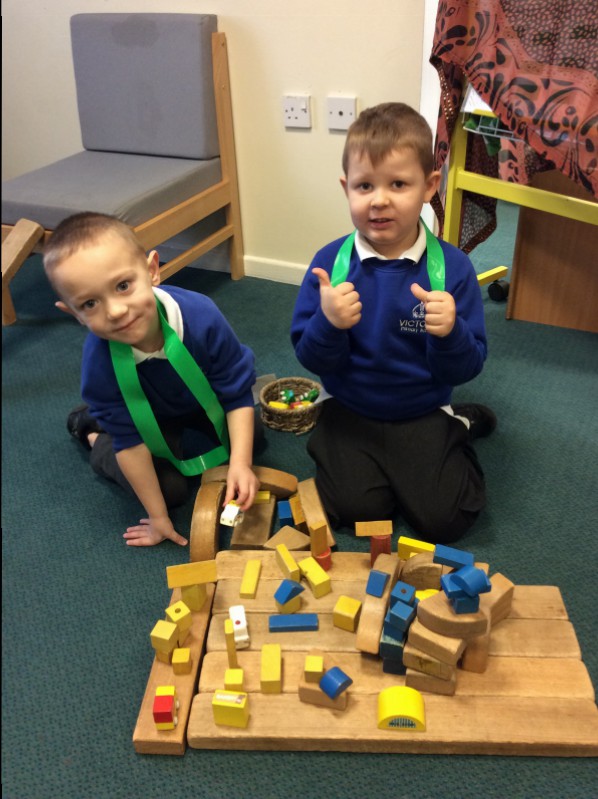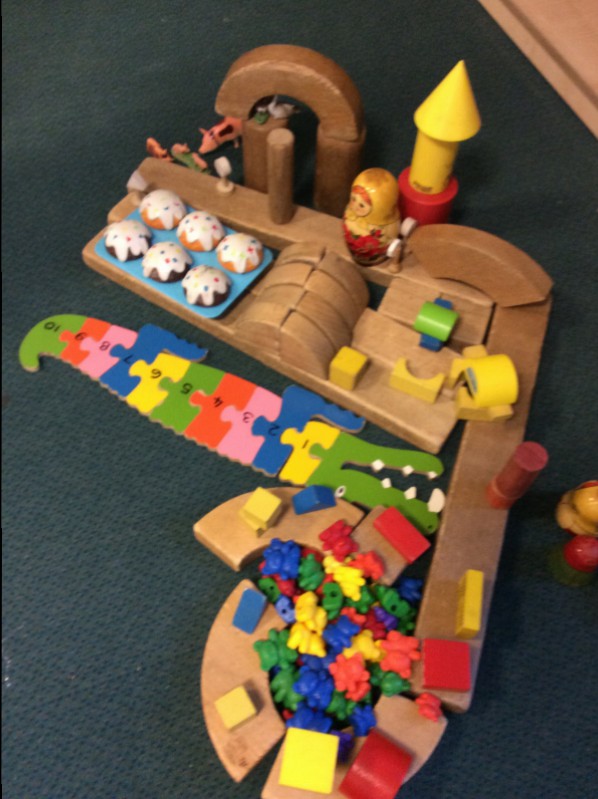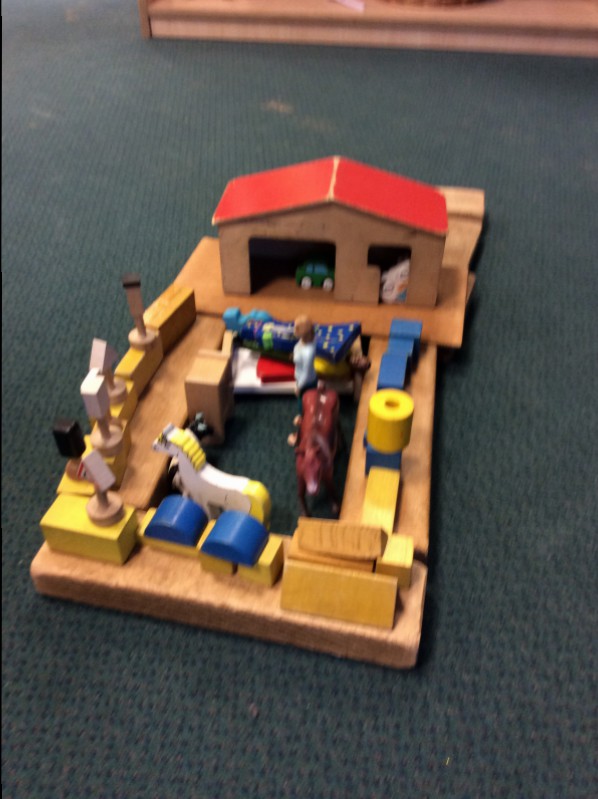 Week beginning 7.1.19
Brrrrr! It's been very cold outside this week. We have kept ourselves warm by helping to build new zones in our outdoor area. We have been busy transporting wood chip, building water pipes and using the wheelbarrow to move our new logs.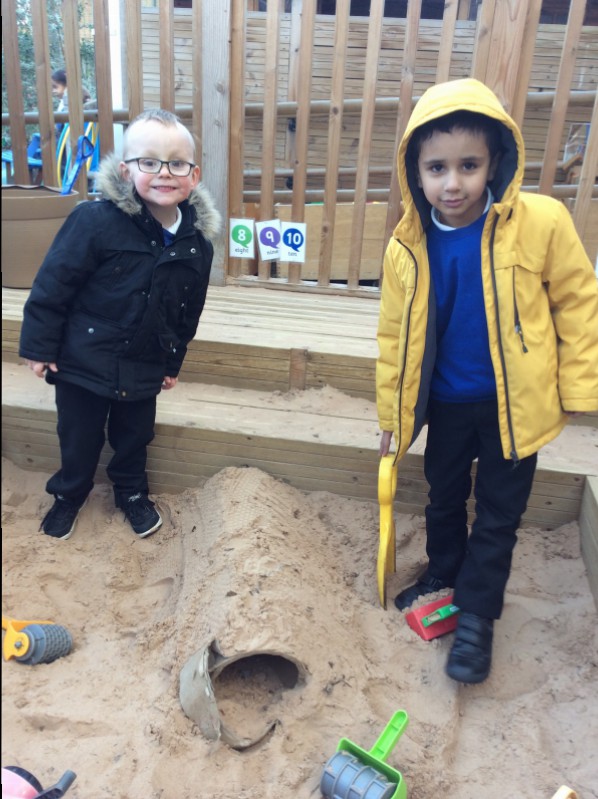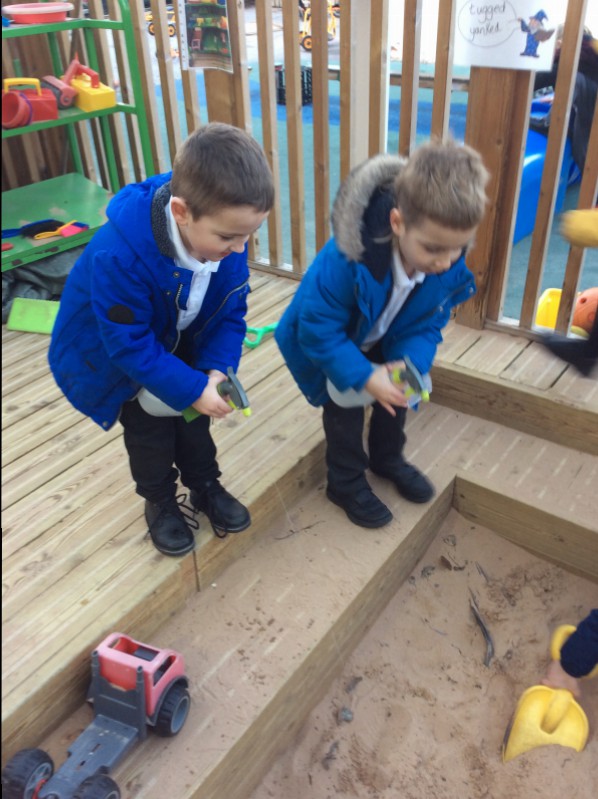 We worked as a team to design and make a dinosaur world. There were lots of fantastic communication and language opportunities. We decided to make our Dinoworld really interesting by adding a river, dinosaur shop and rollercoaster. Unfortunately, Miss Murphy was bitten by a dinosaur whilst she was trying to draw a river. Ouch!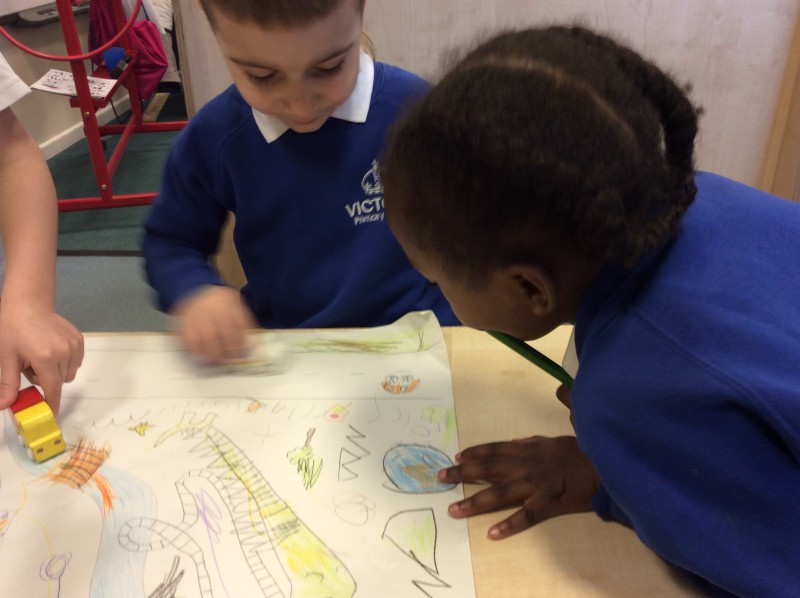 On Tuesday we had a special visitor. Our friendly Community Police Officer, Lucy came to play with us.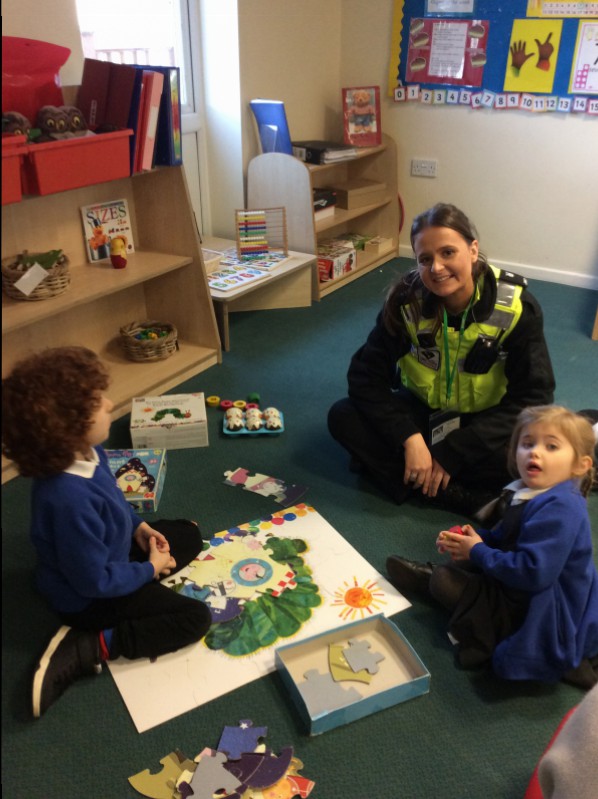 Week beginning 3.12.18
Can you stand on one leg for 30 seconds? 'S' and 'H' can!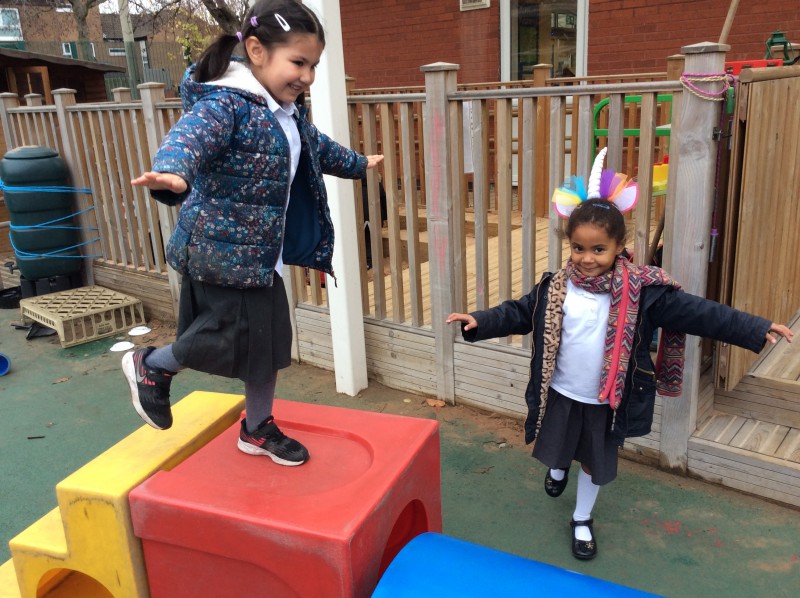 I bet you've never seen a rainbow tram tower before! Great teamwork 'S' and 'L'.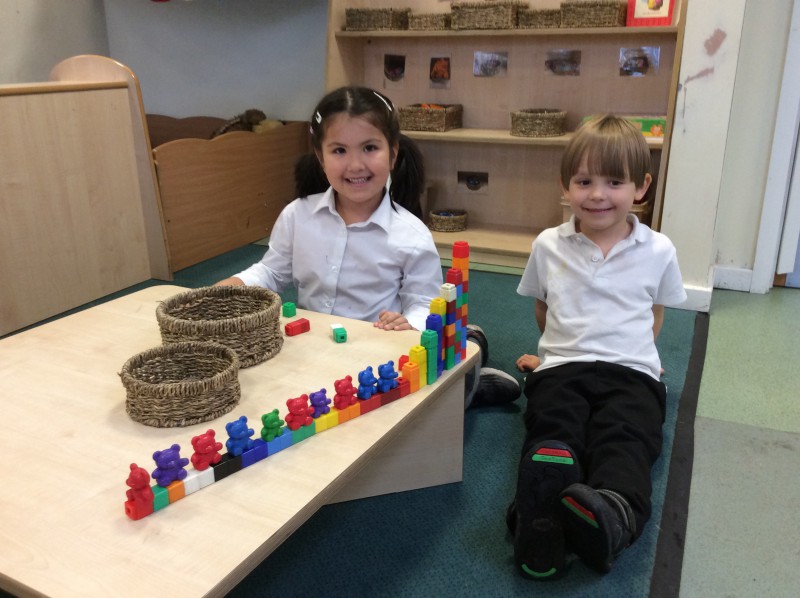 'A' created a repeating pattern of 'snowman, Santa, snowman, Santa'.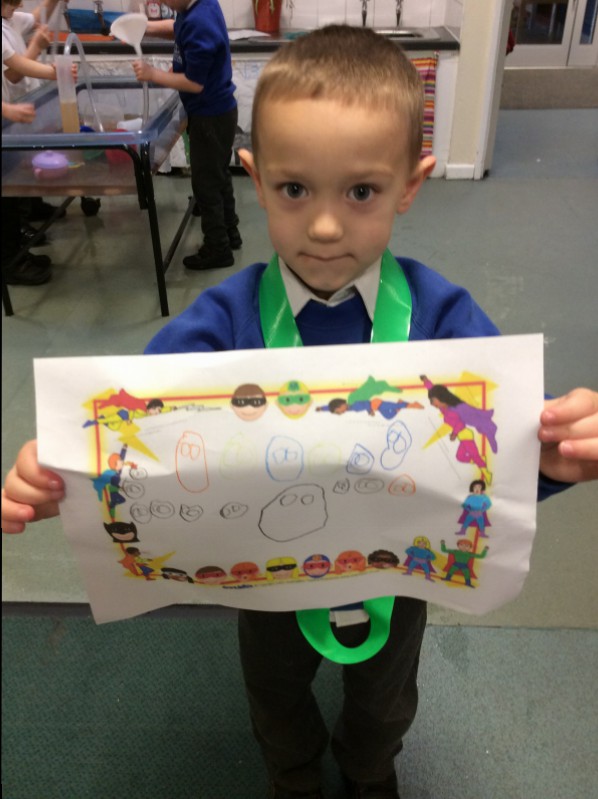 'A' challenged himself to use his name card to help him write his name. Worthy of a Head Teacher's sticker. Well done 'A'.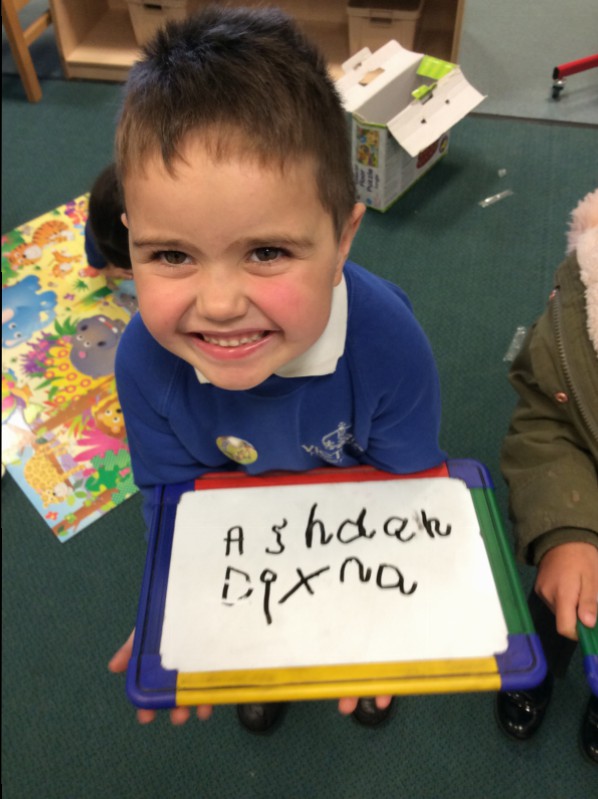 Great number formation 'L', you focussed in the maths area for a long time and knew exactly what you wanted to achieve.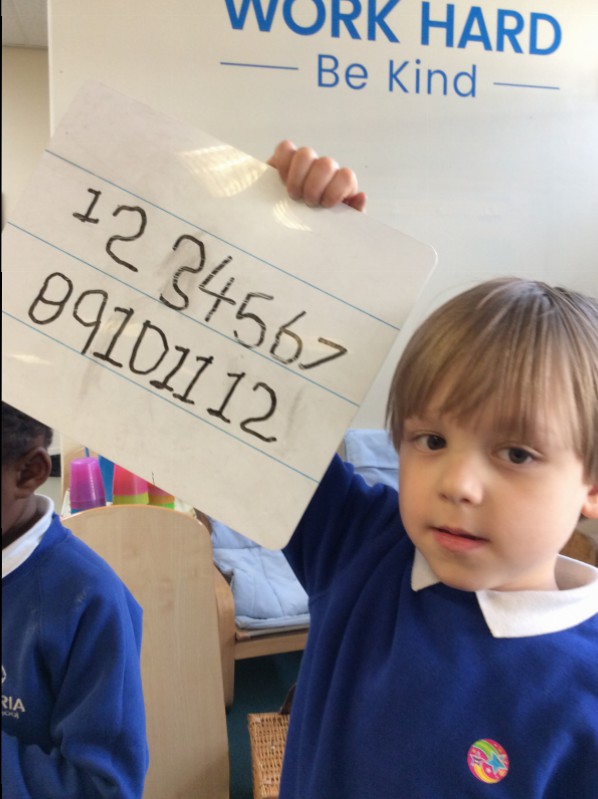 'A' designing and making a police car. We added a siren and police sign.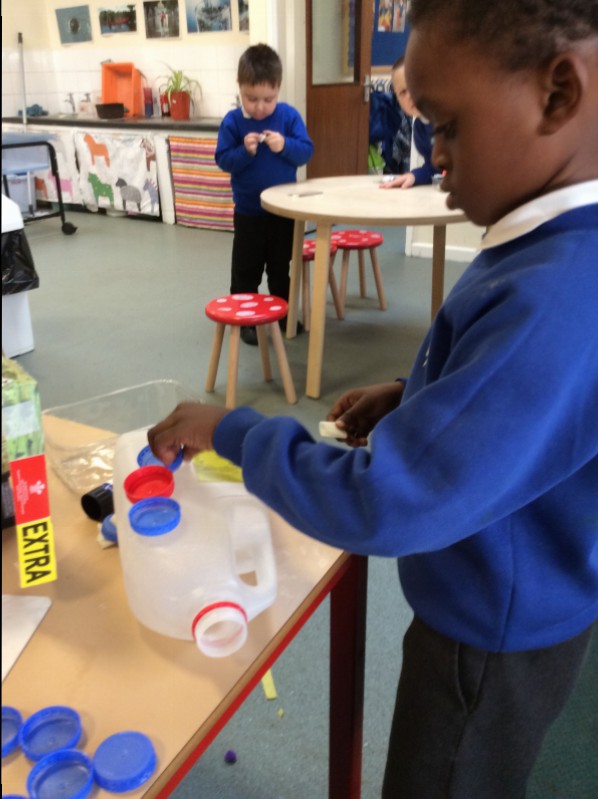 Great amount and numeral matching 'S'. 'S' organised the wooden numbers and counted out the corresponding number of buttons.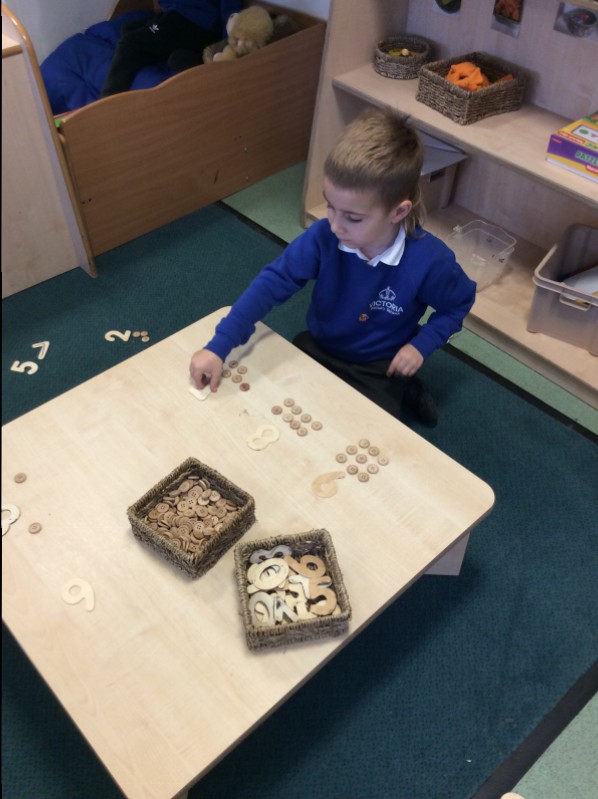 Wow! Incredible construction skills 'S'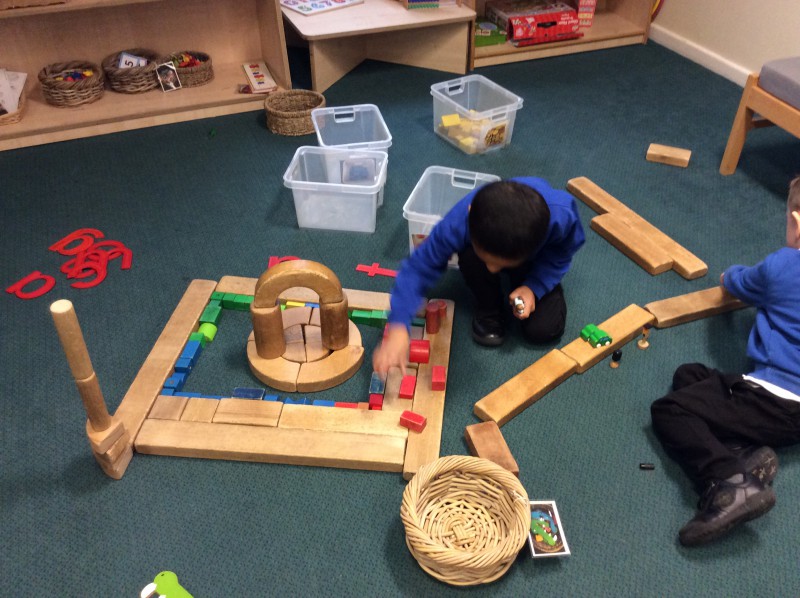 'A' has made a 'car boat'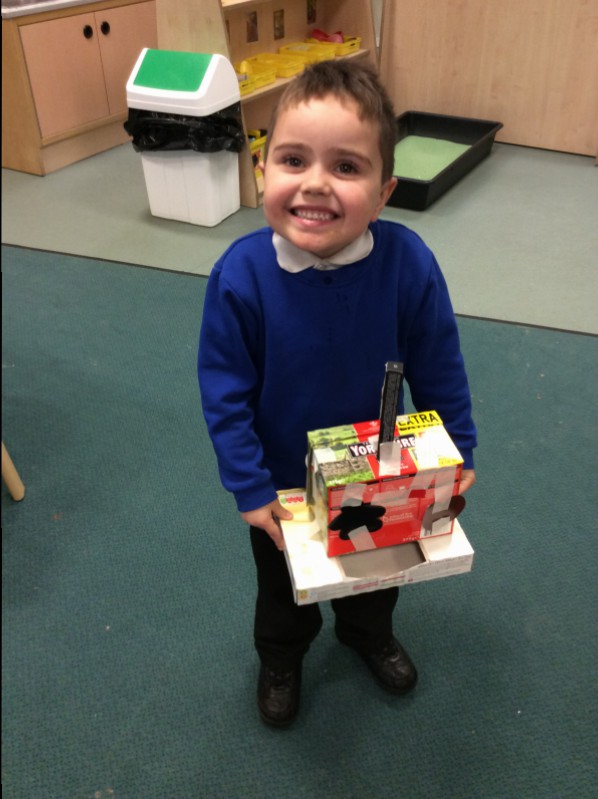 Week beginning 26.11.18
Exploring the capacity of different containers. 'A' counted how many tea cups it would take to fill the container.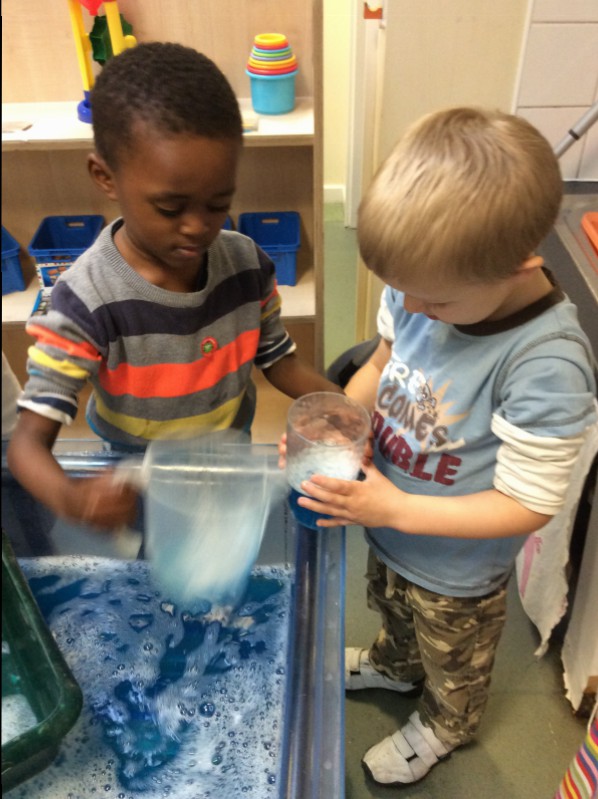 'S' busy making delicious lollipops in the play dough area. Play dough is a great resource for fine motor control which will help us to develop our pencil grip and letter formation.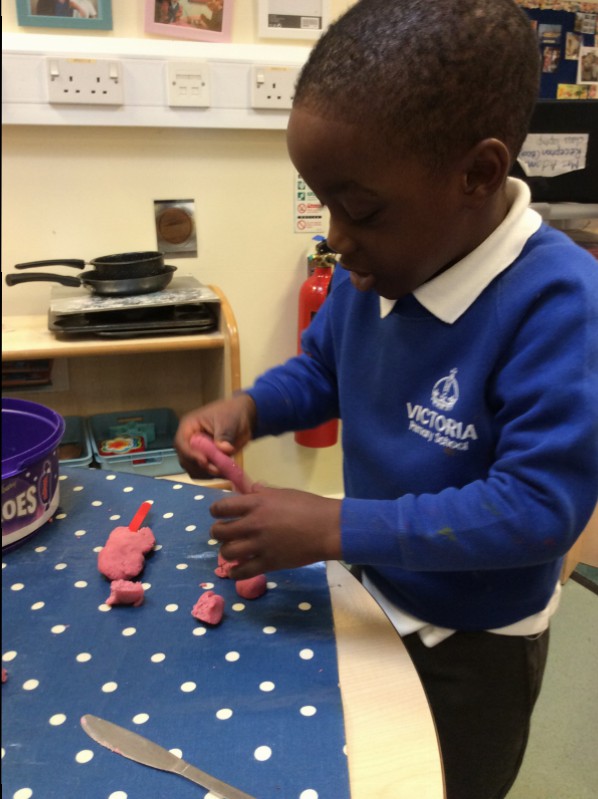 'A' spent a long time in the workshop area making an airplane. He counted that he had space for 6 passengers and agreed to let Miss M travel on the plane.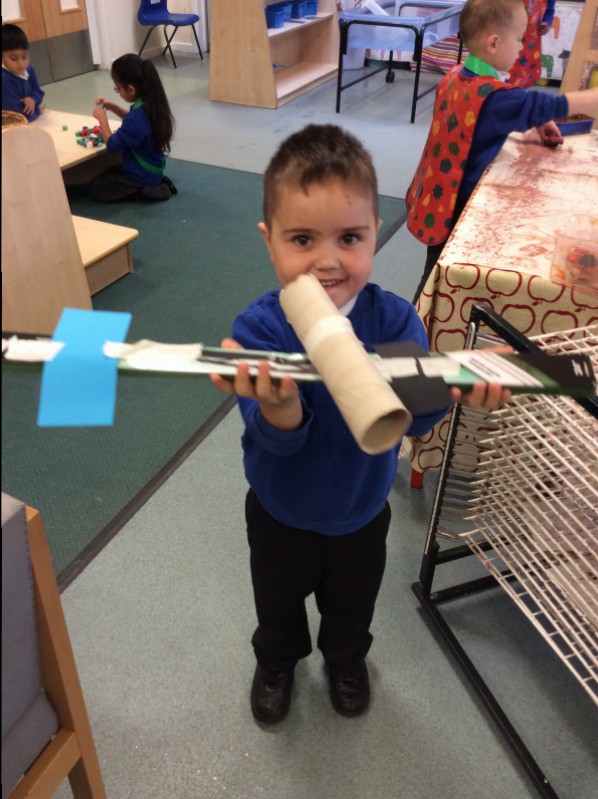 'C' made this dinosaur picture especially for his mum because he wanted her to feel proud of how hard he works in school :)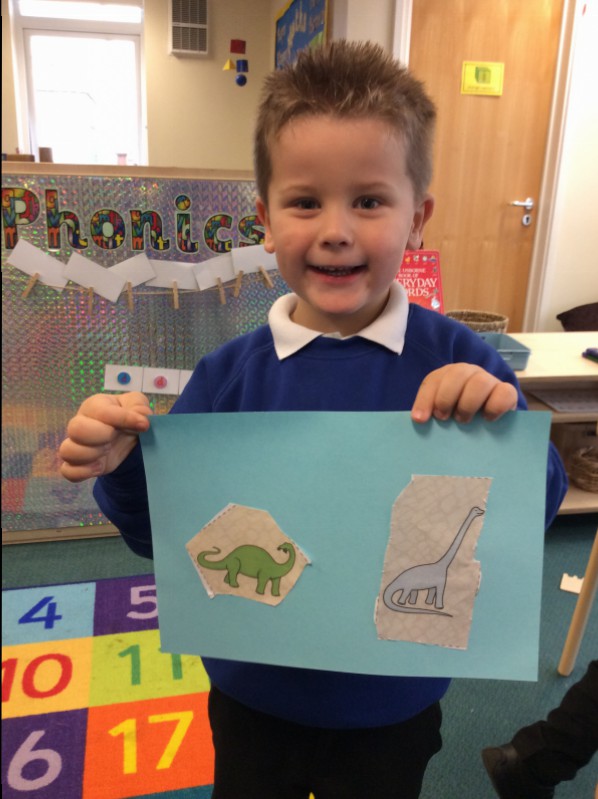 A turtle birthday cake especially for Miss M. 'J' put in 6 candles but added more when we worked out that Miss M is getting old!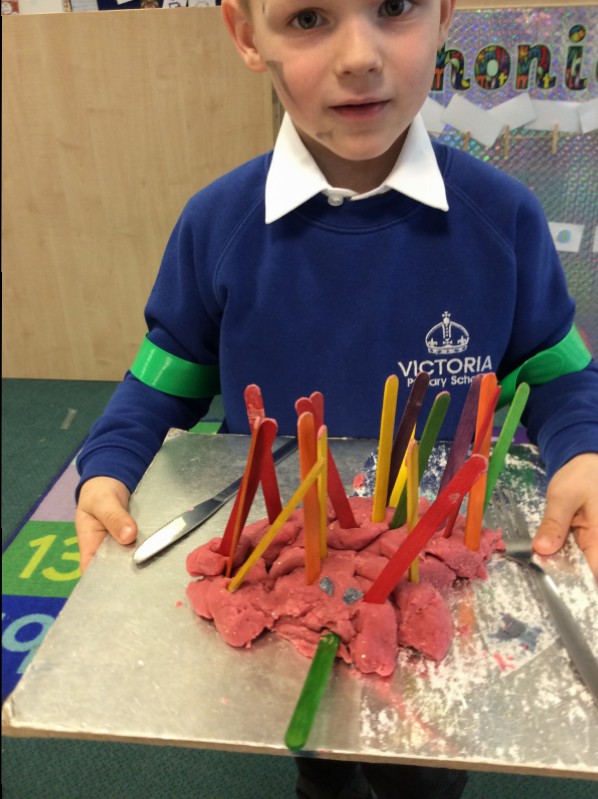 Week beginning 12.11.18
We have been exploring different printing and mark making techniques. Car tracks and dinosaur footprints were very popular in our Art area this week.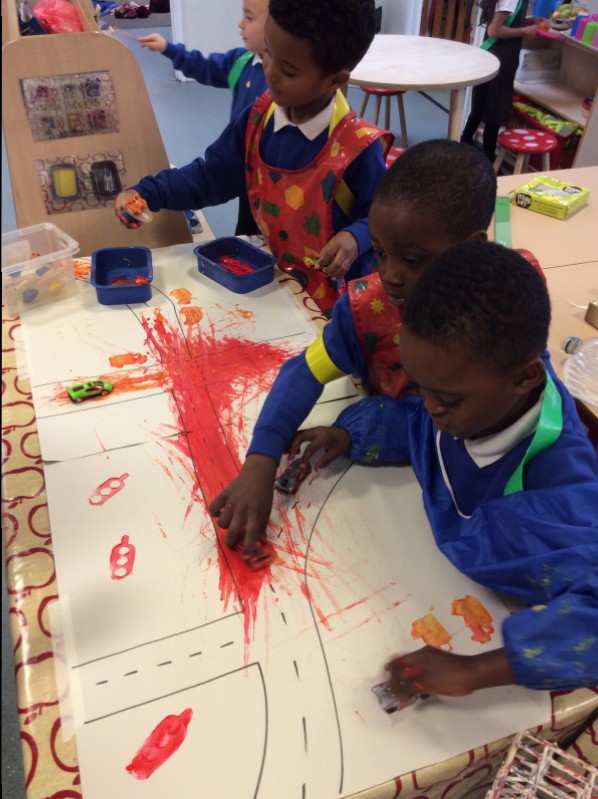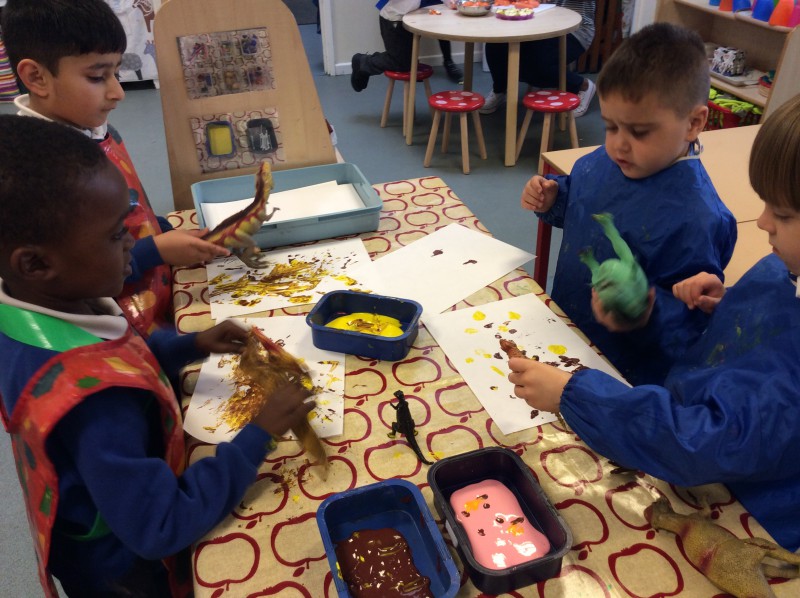 Week beginning 5.11.18
We had great fun creating our own rocket fireworks in the Art area,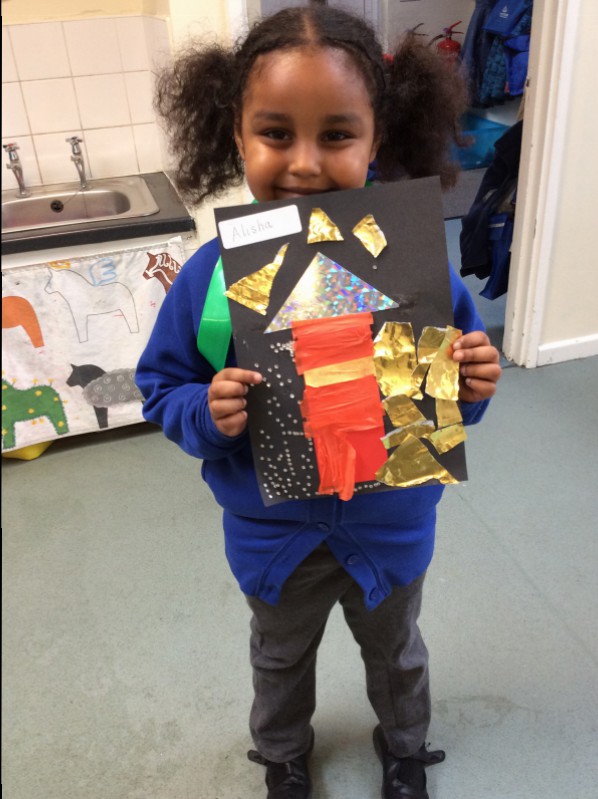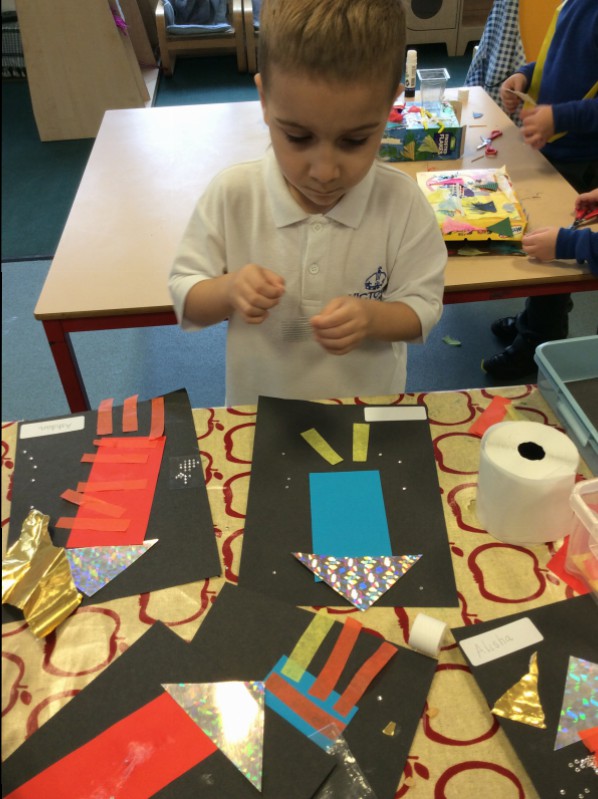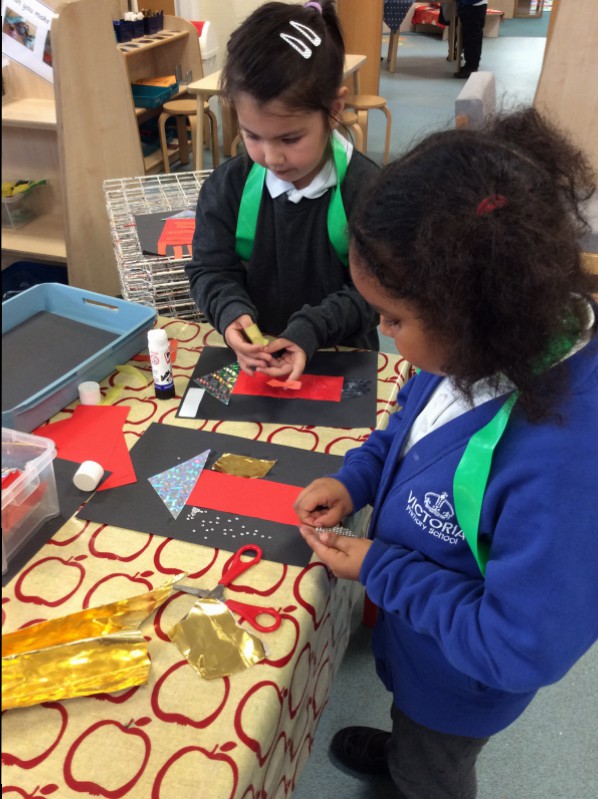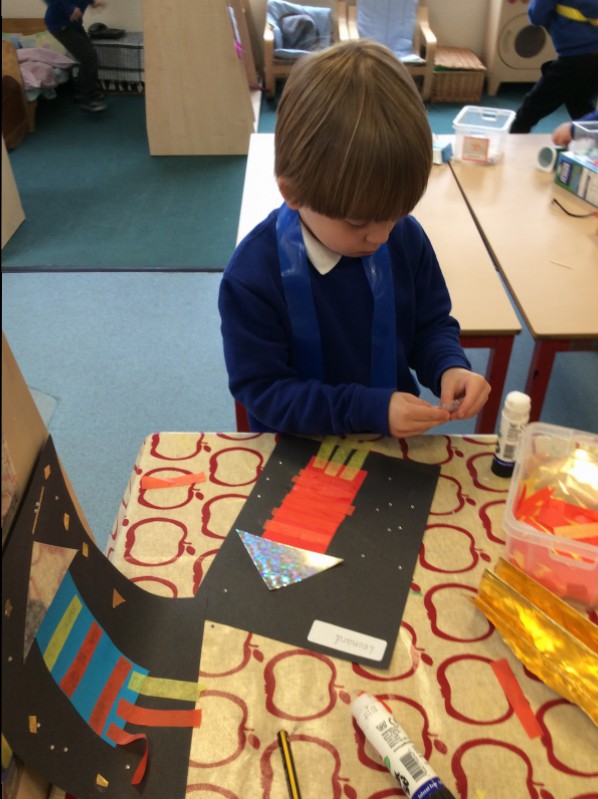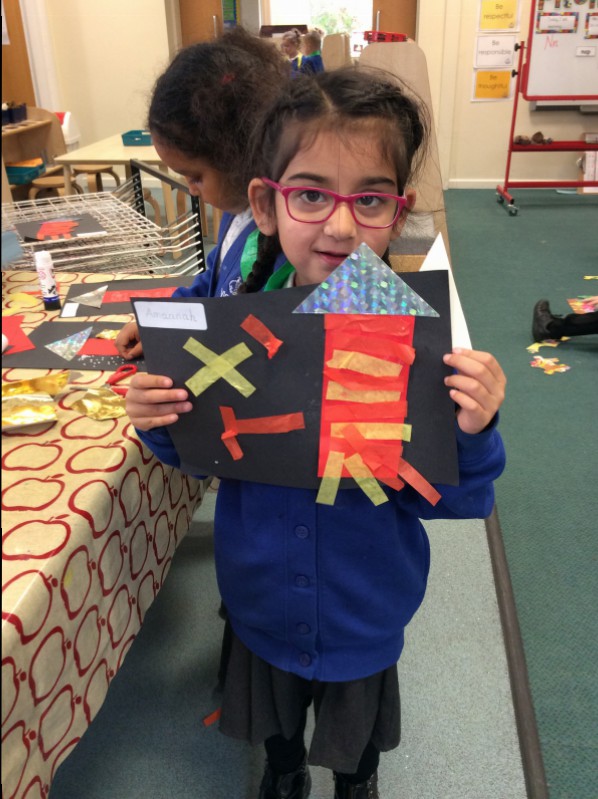 Week beginning 15.10.18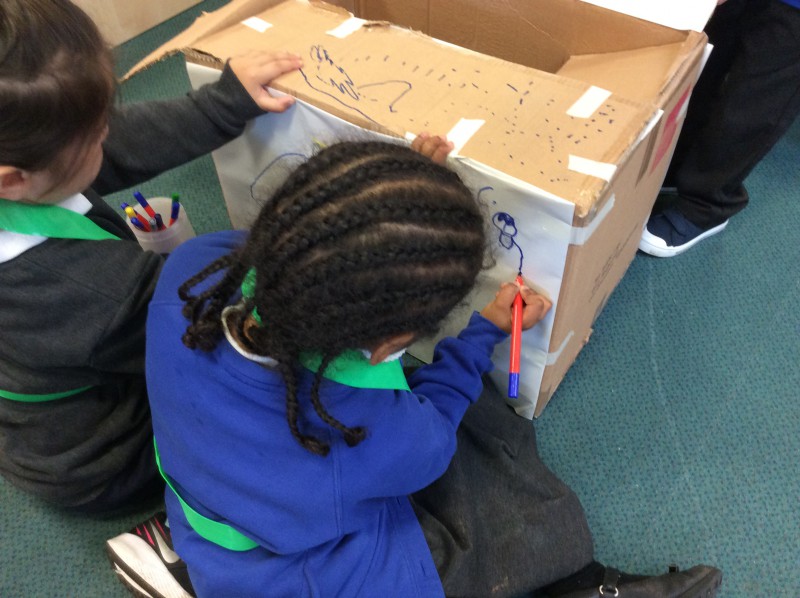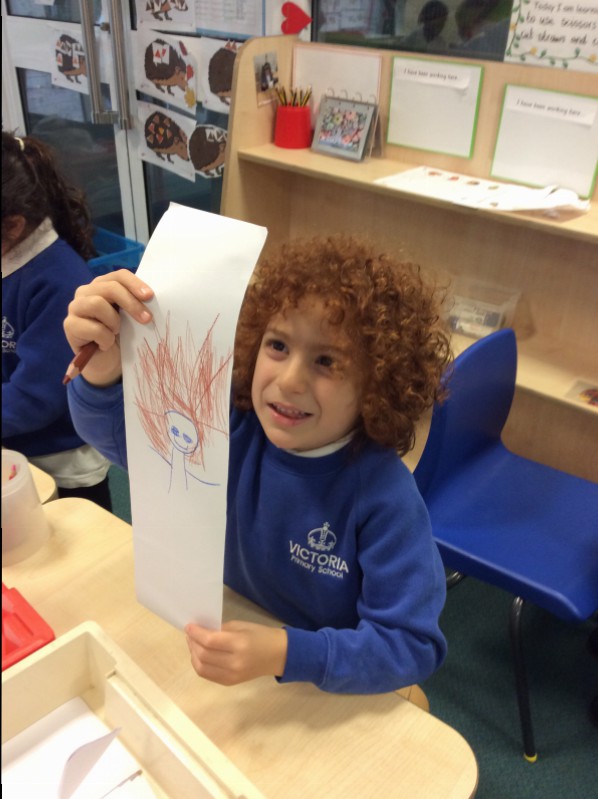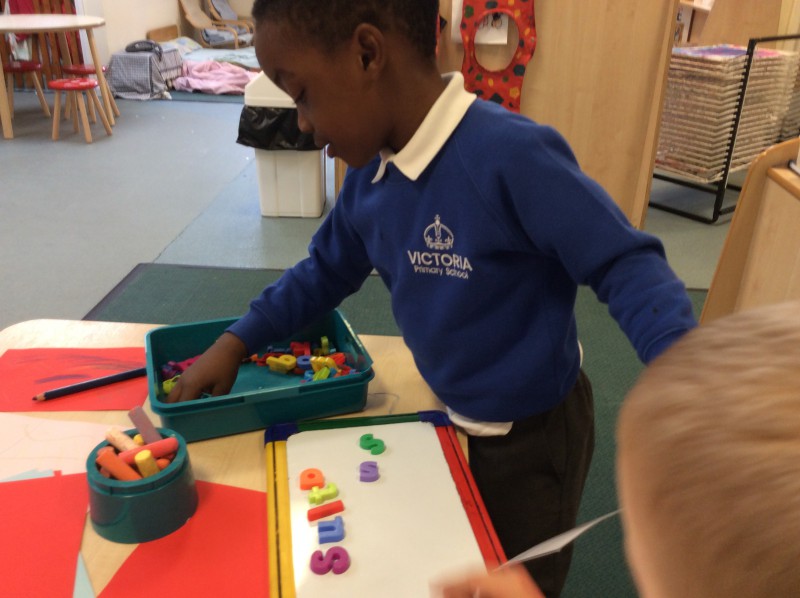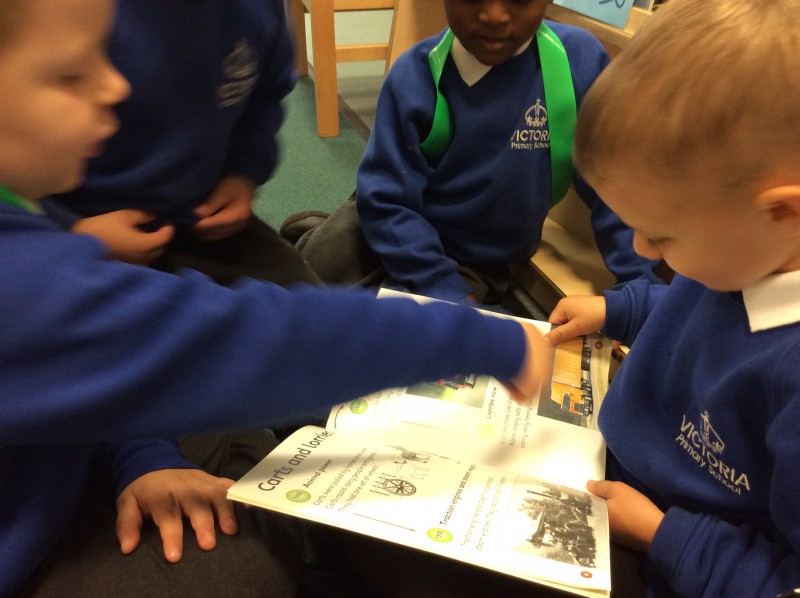 Week beginning 01.10.18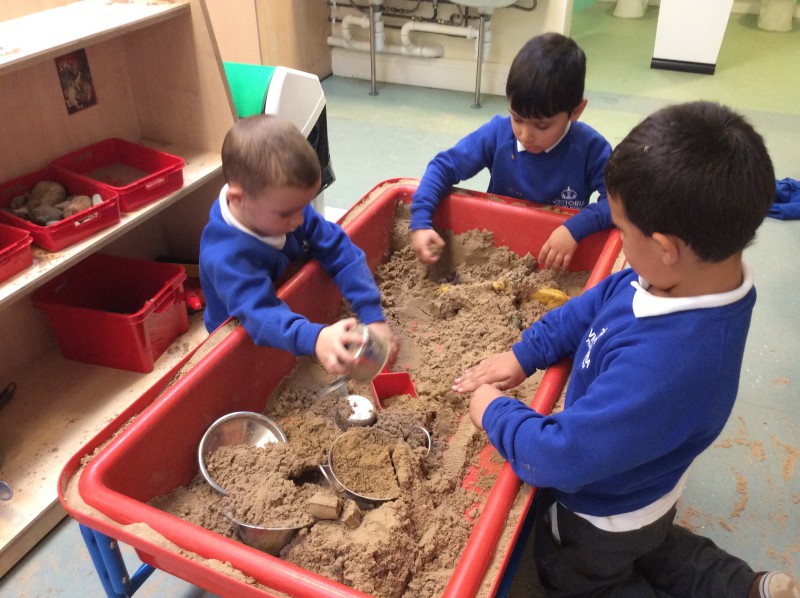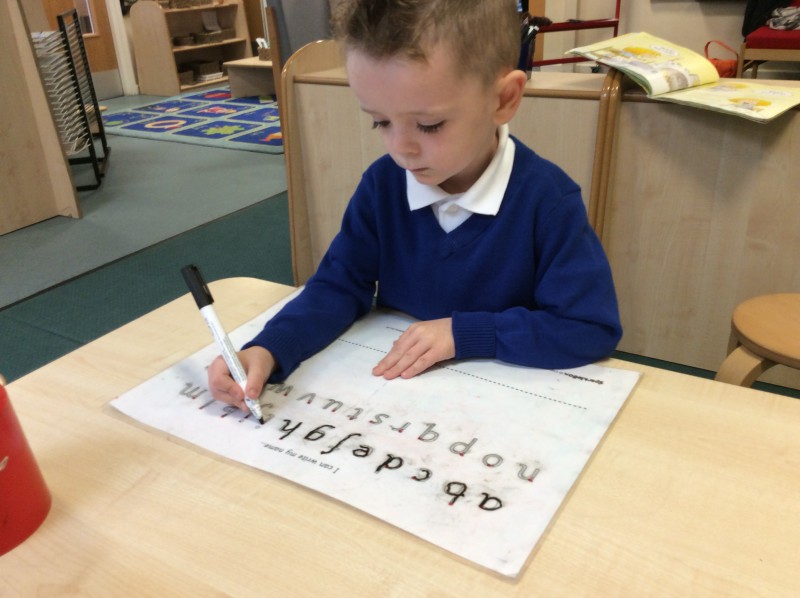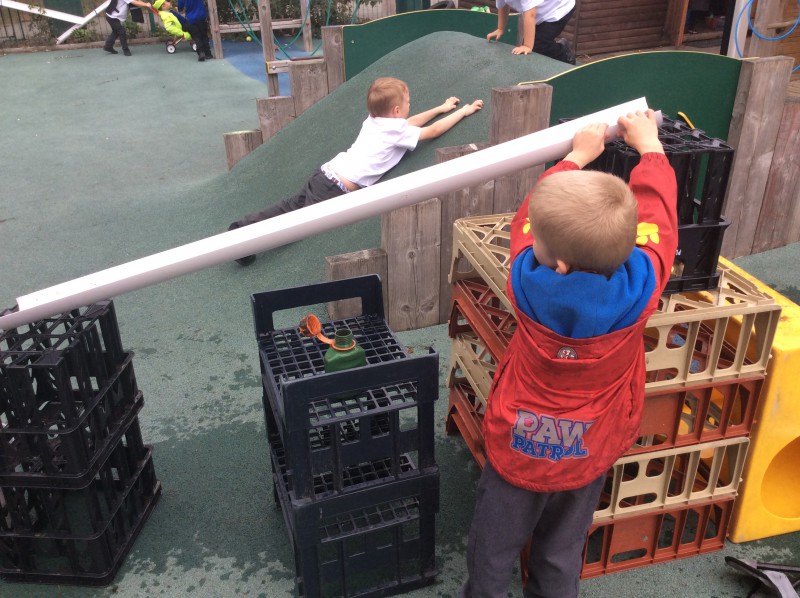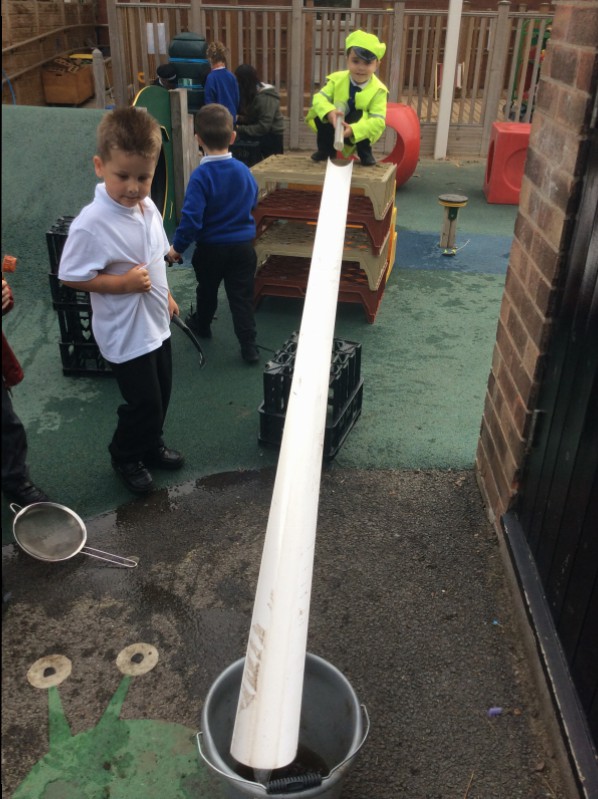 Click on the link below for photographs of our learning
/data/uploads/reception/files/Continuous_Provision_24.09.18.pptx
​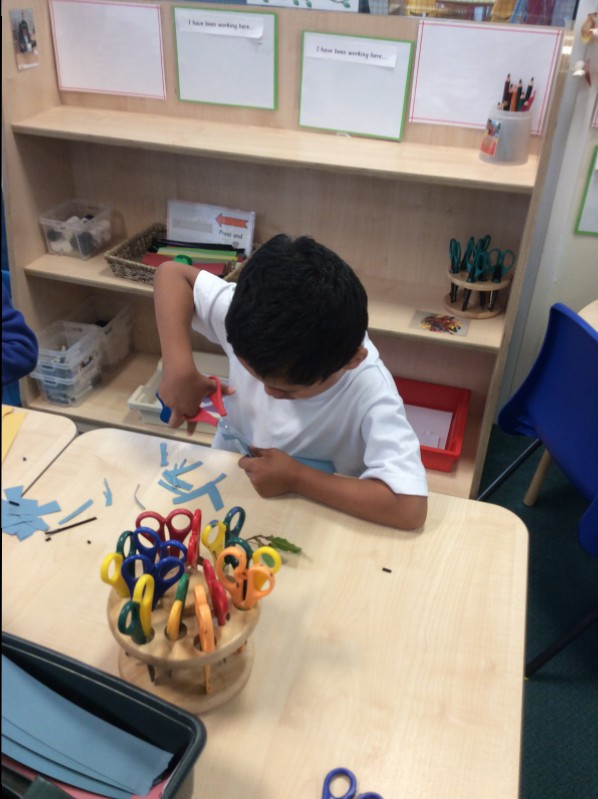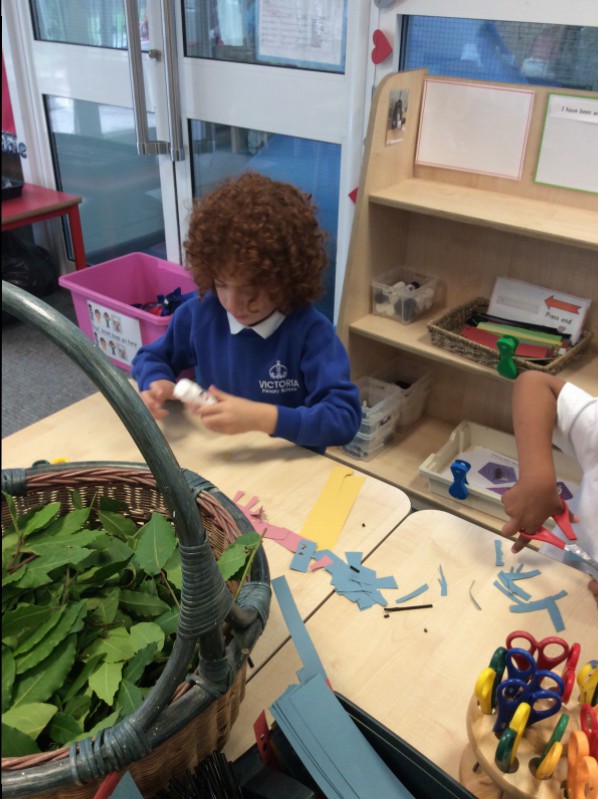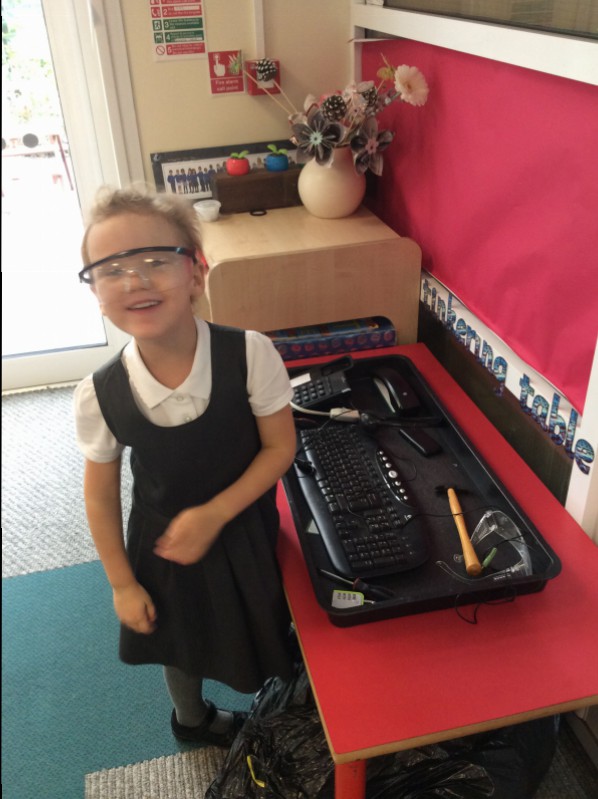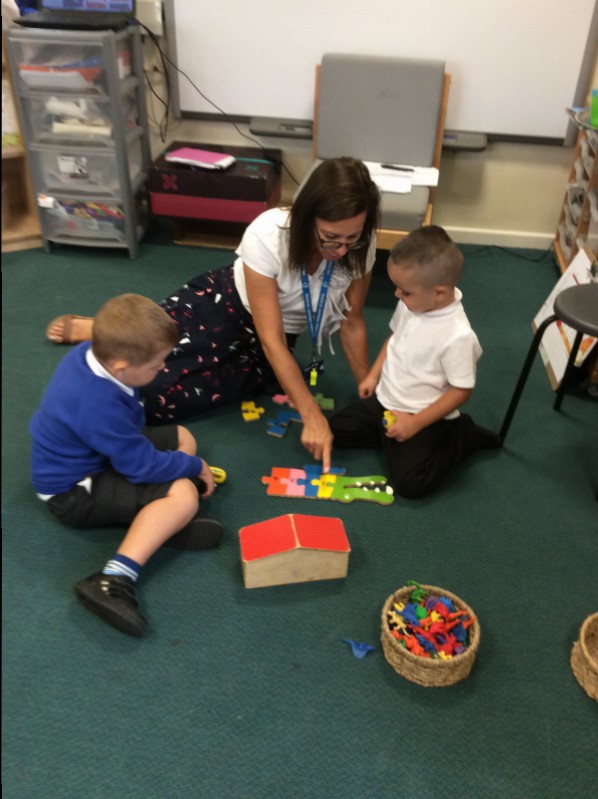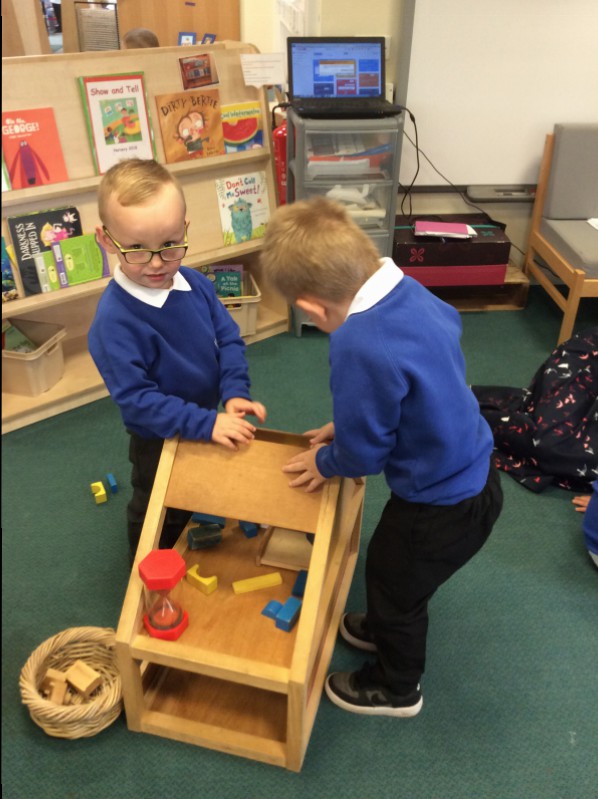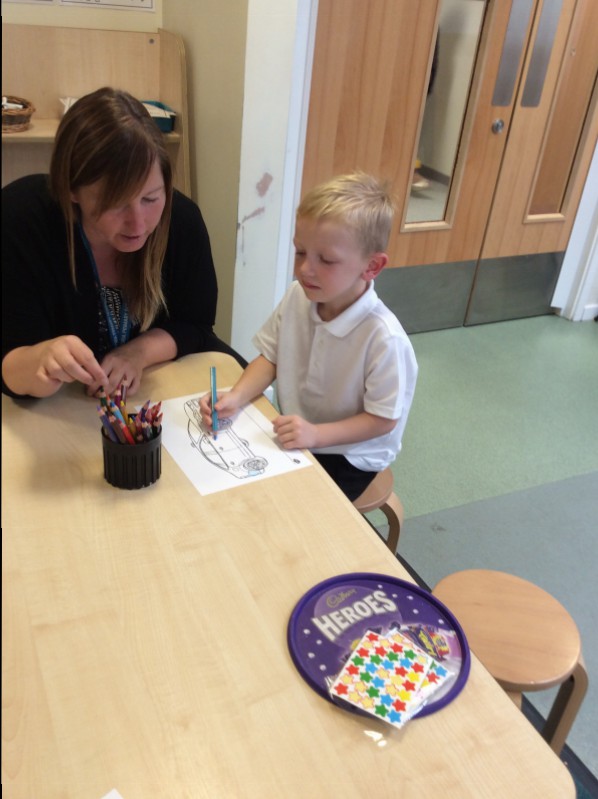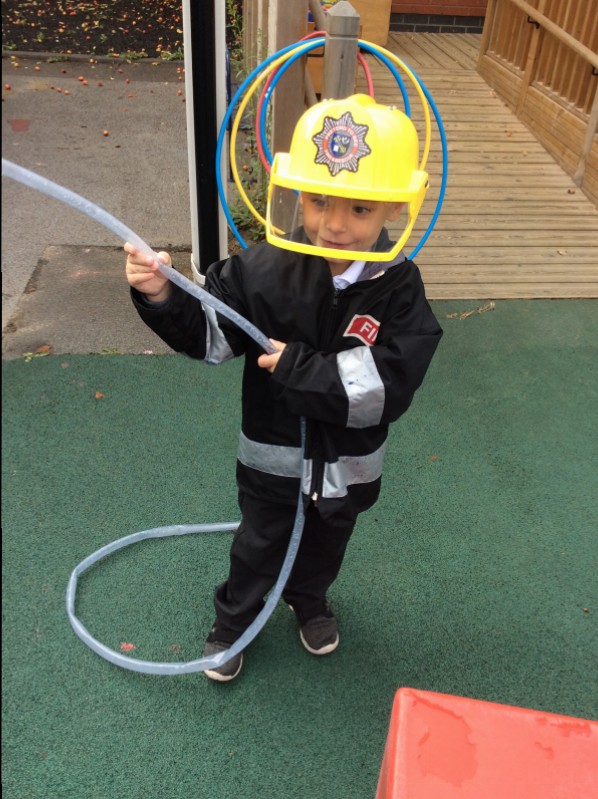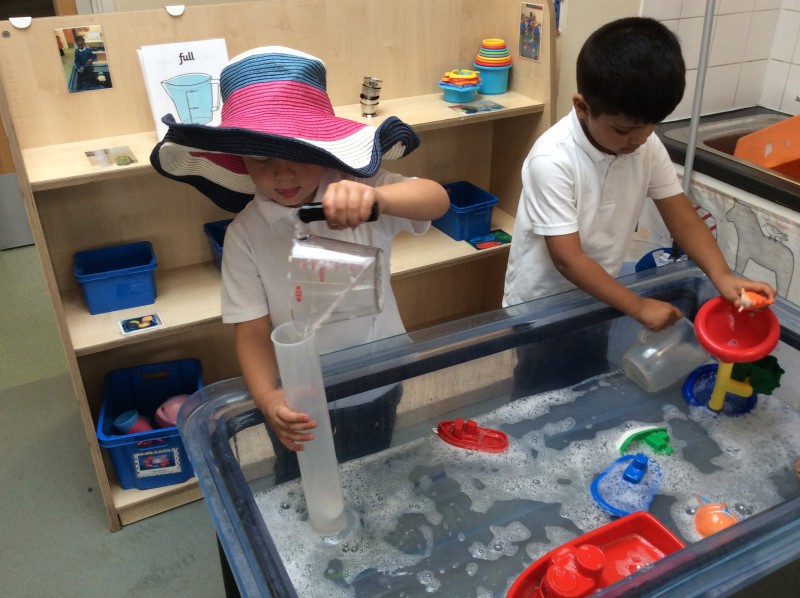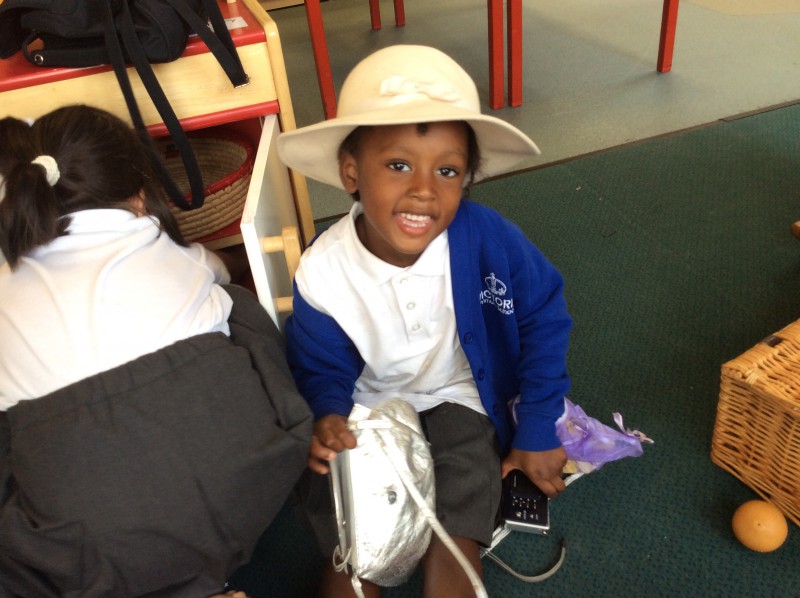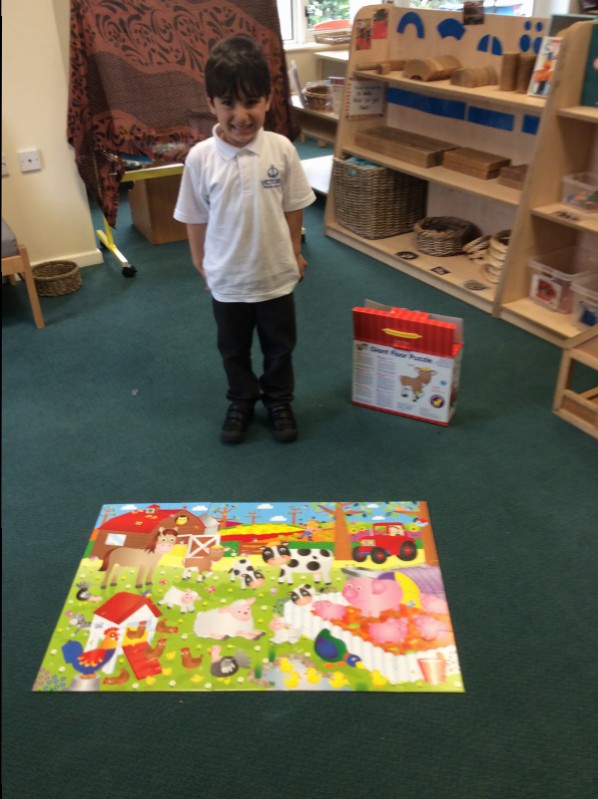 June 2019
| M | T | W | T | F | WE |
| --- | --- | --- | --- | --- | --- |
| | | | | | 1 |
| 3 | 4 | 5 | 6 | 7 | 8 |
| 10 | 11 | 12 | 13 | 14 | 15 |
| 17 | 18 | 19 | 20 | 21 | 22 |
| 24 | 25 | 26 | 27 | 28 | 29 |