Book of the Week
Book of the week
Book of the Week
Week beginning 25.2.19

Week beginning 7.1.19
Our book of the week is But Martin.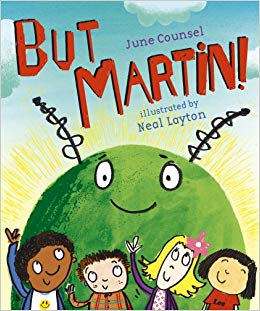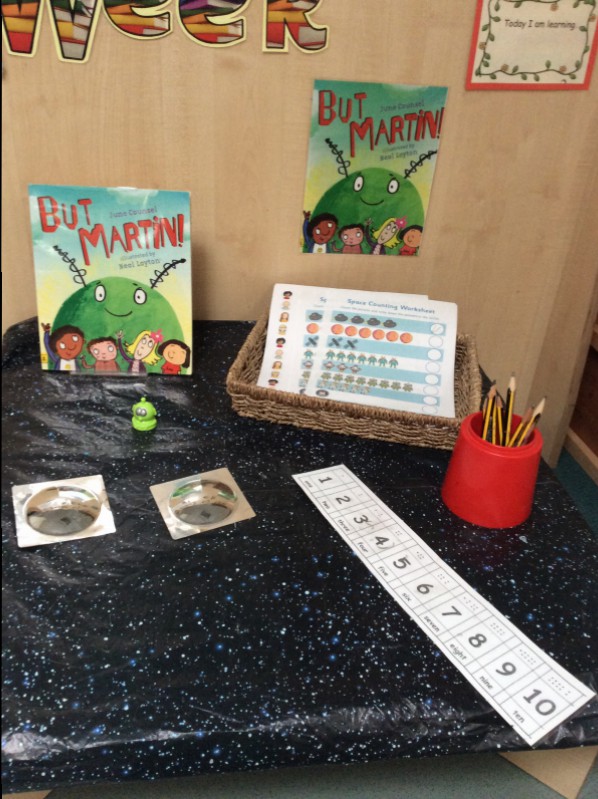 'It's the first day back at school for four very different children. Lee, Llyod, Billy and Angela are expecting just an ordinary day...but all that changes when Martin zooms in from outer space!'
Challenges of the week:
Can you explain to someone in your family what a 'blurb' is?
Can you explain to someone in your family what happens when Martin comes to school?
Week beginning 15.10.18
For the next two weeks, we will be reading The Gigantic Turnip.
Our Wizard Words are:
gigantic
crooked
cottage
harvest
heaved
tugged
yanked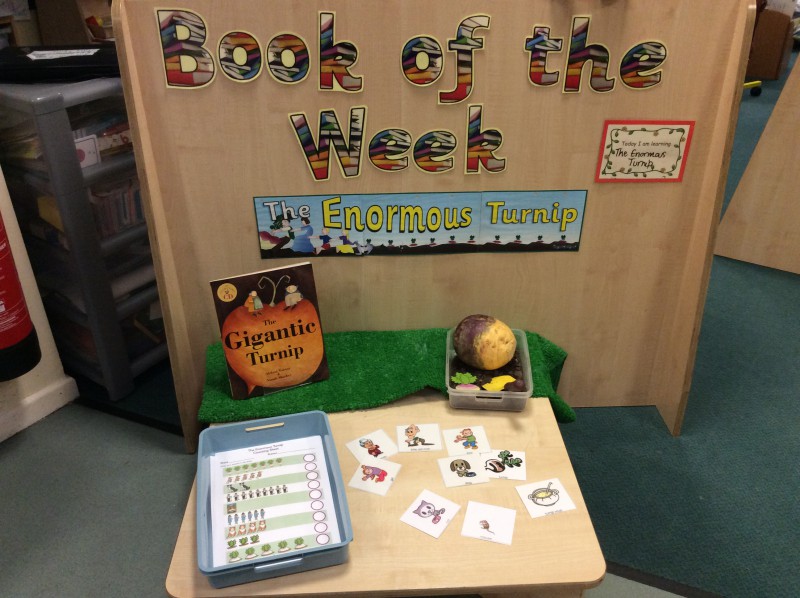 Week beginning 01.10.18
Our Book of the Week is Whatever Next by Jill Murphy. We have been developing our comprehension skills.
Where was Bear going?
What did he use to make a rocket?
Where did he find the box?
Why would Bear need to wear a helmet?
We had interesting conversations about what material the colander (the helmet) was made from and how it would protect our heads.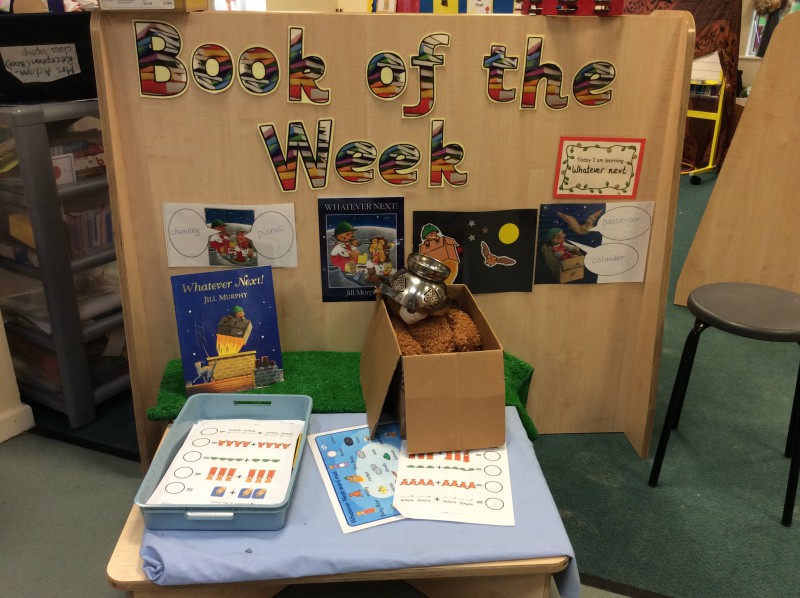 We have introduced Wizard Words. Every week our teachers will choose words that they think are unfamiliar to help develop our vocabulary. This week our Wizard Words are...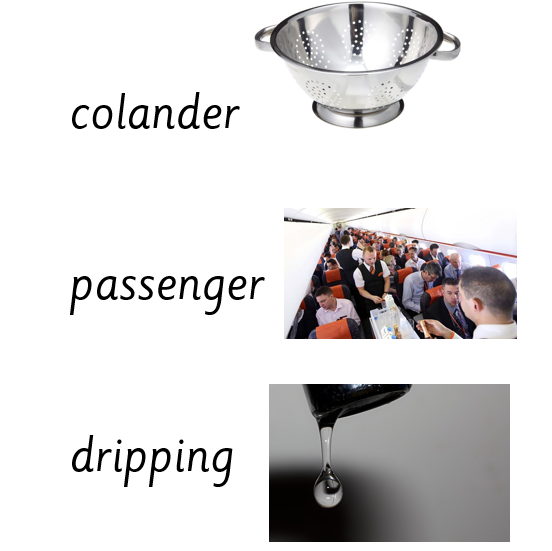 We discussed what colanders are usually used for and where you would find one in your home. We have learnt that a passenger is someone travelling in a vehicle who is not the driver.
Week beginning 17.09.18
Our Book of the Week is The Three Little Pigs. We have had great fun reading the story and acting out the main parts such as 'Once upon a time there were three little pigs' and 'he huffed and he puffed'.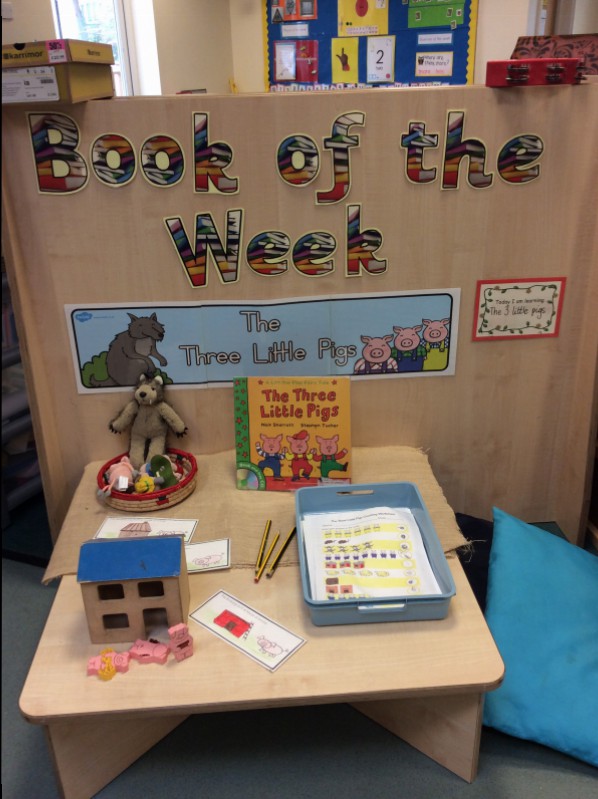 We have been looking at different types of houses and what they are built from. Some of us could recognise houses in our local area. We have really enjoyed continuing our learning outside, building houses from our toy bricks and boxes.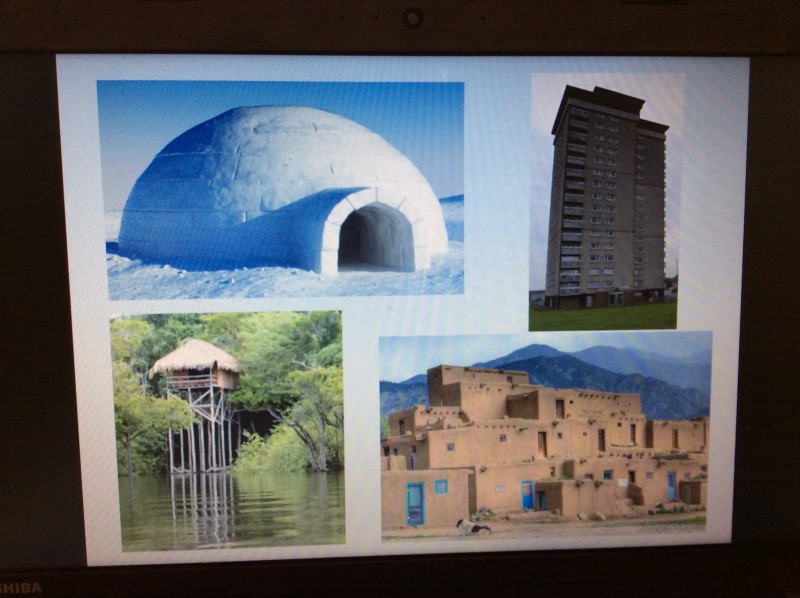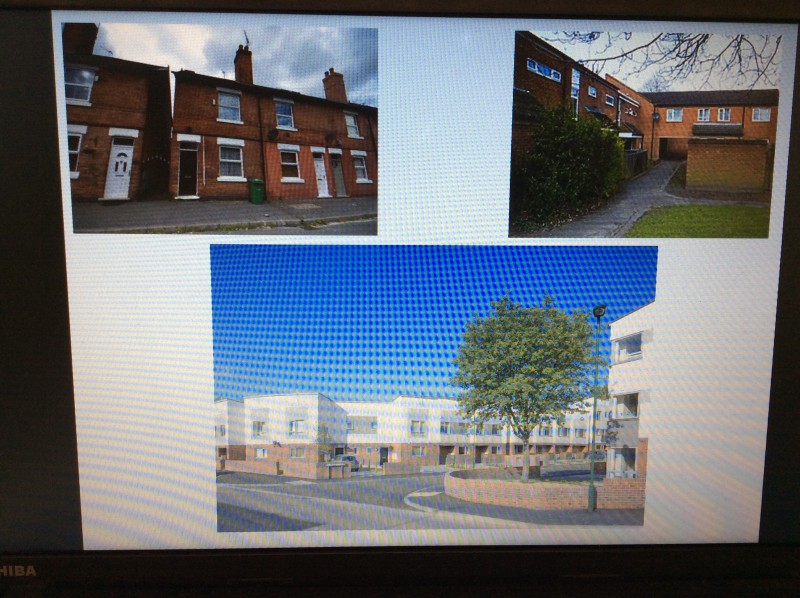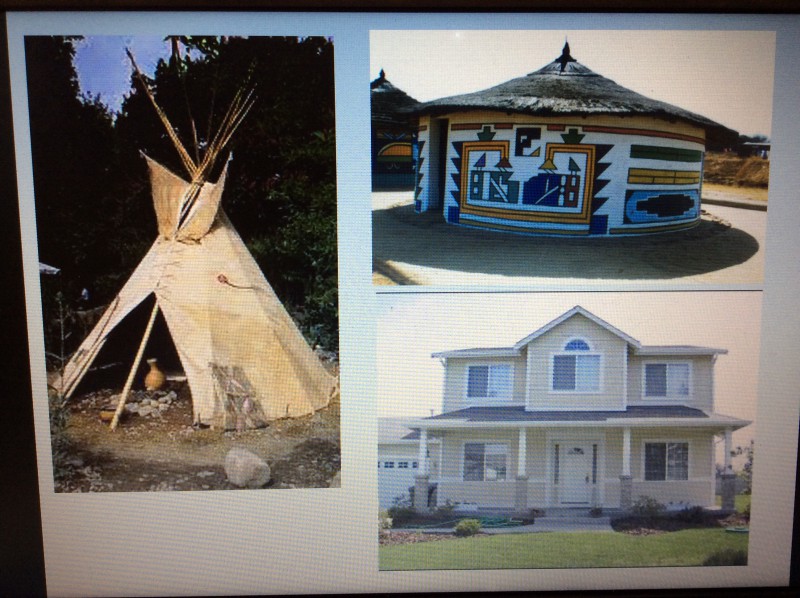 March 2019
| M | T | W | T | F | WE |
| --- | --- | --- | --- | --- | --- |
| | | | | 1 | 2 |
| 4 | 5 | 6 | 7 | 8 | 9 |
| 11 | 12 | 13 | 14 | 15 | 16 |
| 18 | 19 | 20 | 21 | 22 | 23 |
| 25 | 26 | 27 | 28 | 29 | 30 |