National Lockdown. School is closed except to vulnerable children and children of key workers. Online school is open for all classes until further notice.
Welcome to Year 5
Year 5
Back to school - Tuesday 5th January 2021
Wishing you all a very happy new year, we hope you had a fantastic Christmas and you and your family stayed safe and healthy. We look forward to seeing you all in school on the 5th.
Don't forget we are now in Tier 4 - Our classroom windows will be open so children may want to bring extra layers to wear. We will be continuing with our Covid rules which you can find on the sidebar of this page.
See you soon
Mrs Webb and Mrs Grigorjevs.

Get ahead of your learning! Next term we will be finding out all about the Mayans (also called Maya). This video gives you a sneak peak at what we will be learning.
Our O'Keefe Art work:
Awesome work by both classes to create abstract art in the style of Georgia O'Keefe. She was famous for painting enlarged flowers using vibrant colours and contrasting backgrounds. We are very PROUD of what the children have achieved.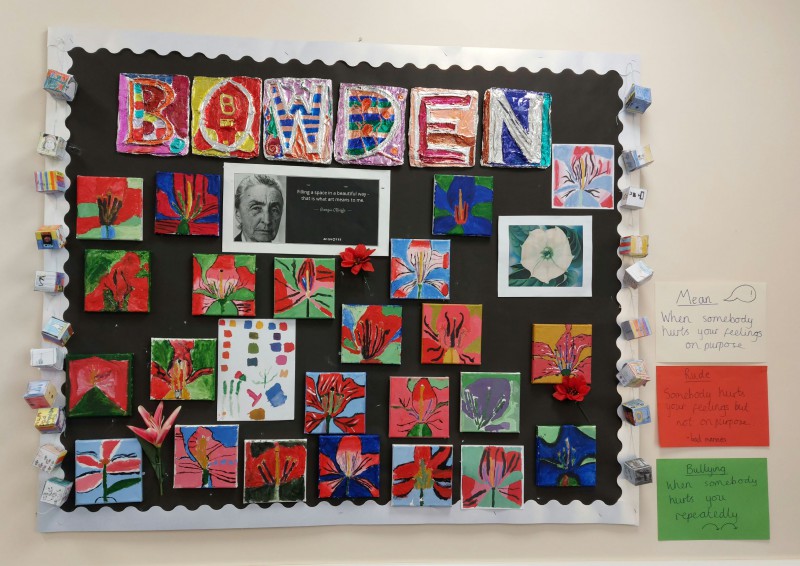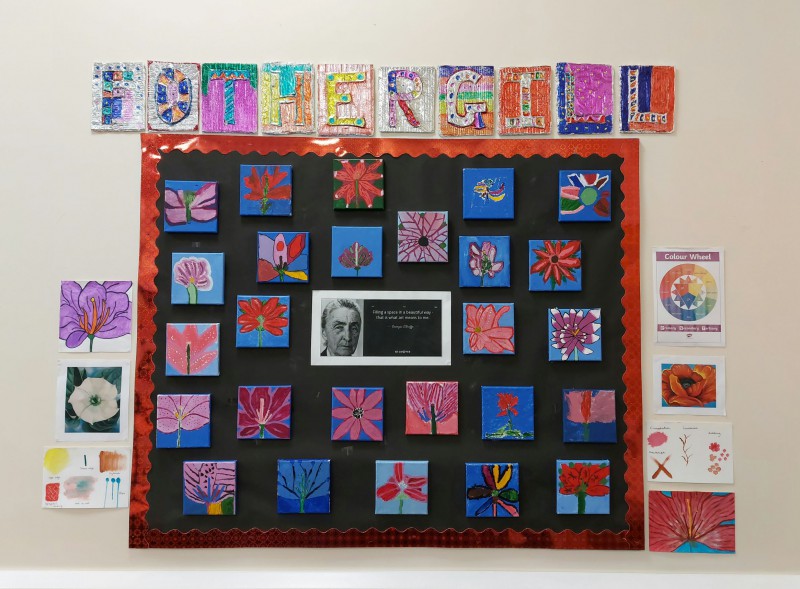 Dates for your diary:
The Y5 Team
Our class names:
Watson Fothergill, originally born in Mansfield, was an English architect who designed over 100 unique buildings in Nottingham. I wonder if you can spot any of his architecture while you are out and about in Nottingham! We worked collaboratively to create our class tribute to Fothergill and his architecture.

Sir Frank Bowden was a British businessman and inventor who founded the Nottingham Raleigh Bicycle Company. Raleigh has made many famous cycles over the years including the chopper and the bmx. Bowden's bicycle our Art creation!
​
January 2021
| M | T | W | T | F | WE |
| --- | --- | --- | --- | --- | --- |
| | | | | 1 | 2 |
| 4 | 5 | 6 | 7 | 8 | 9 |
| 11 | 12 | 13 | 14 | 15 | 16 |
| 18 | 19 | 20 | 21 | 22 | 23 |
| 25 | 26 | 27 | 28 | 29 | 30 |