Welcome to Year 4
Year 4
Final Summer Half Term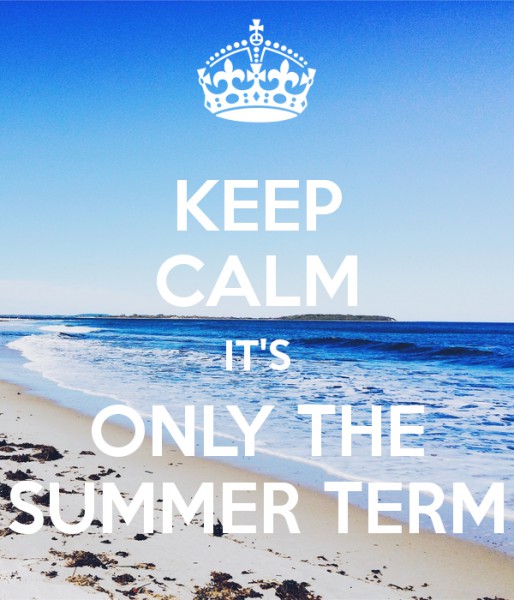 Welcome back to the final half term being in year 4. Although it is the last summer half term, and there are lots of extra events going on such as sports day, there are still 7 1/2 teaching weeks to prepare them for year 5 :). Plus there are still end of year reports to come out! The year 4 team would like to thank you all for your support. It has been a fabulous year and we have loved teaching them all.
Who is who
Your year 4 team are;
Miss Nock is the teacher in Bronte.
Mr Pickering is the teacher in Pankhurst.
Miss Hedges (TA) works with children in both classes.
Who are our classes named after
Bronte
Welcome to Bronte Class. Emily Jane Bronte was an English novelist and poet who is best known for her only novel, Wuthering Heights, now considered a classic of English literature.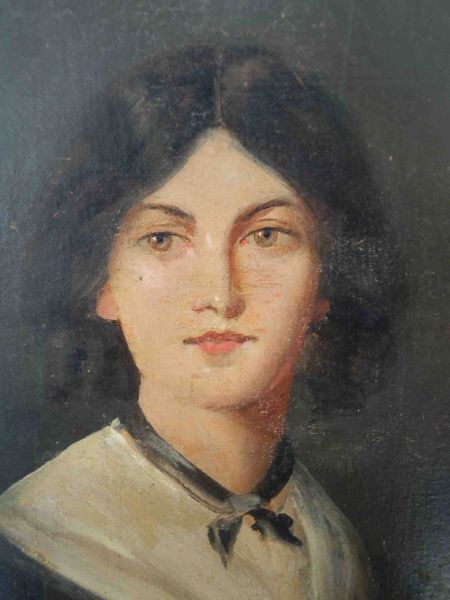 Pankhurst
Welcome to Pankhurst Class. Emmeline Pankhurst was a British political activist and leader of the British suffragette movement. She helped women win the right to vote.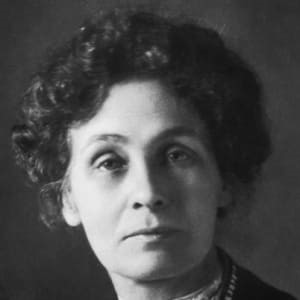 English
This half term, our English lessons will be linked to our topic work on Deadly 60. We will be using the CBBC deadly 60 show, by Steve Backshall, as our hook. The children will do descriptions of deadly animals such as a Rattle Snack and an information text on the 4 deadliest animals.
We will be expecting children to apply all year 4 grammar/expectations to their writing and show what wonderful writers they are! As mentioned at parents evening, children should now be joining up their writing all the time!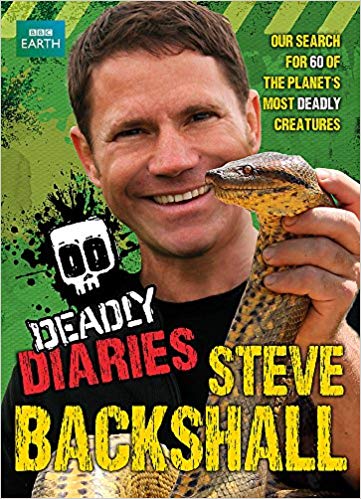 Maths
In maths this half-term, we will be covering topics; rounding, statistics, addition and subtraction, geometry and fractions and decimals. During basic skills, we will be addressing any missing gaps or misconceptions. We will also continue to work on fluency, reasoning and problem solving.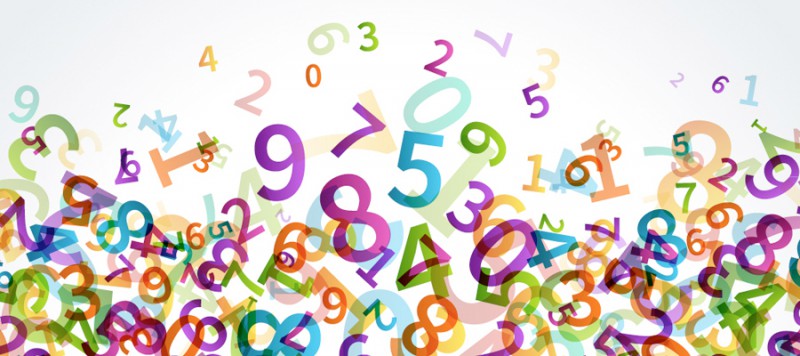 Topic
This half term's topic is science based, called Deadly 60. We will be studying animals including humans, looking at digestive systems, teeth and food chains. The children will also learn about living things and their habitats, including going on a local environmental walk.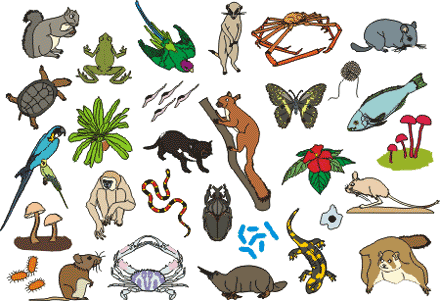 We have planned a trip to the zoo, for towards the end of year. Letters and more information will be sent home soon. Again, if there is anyone who would like the volunteer to accompany us on the trip, please let one of the year 4 team know.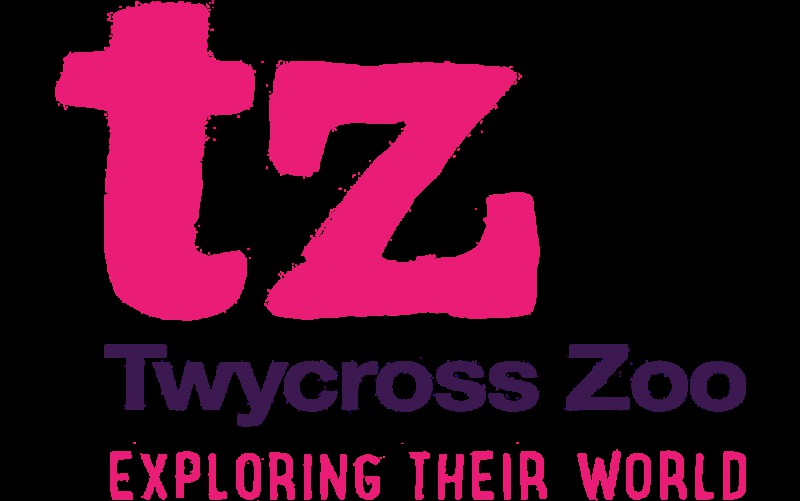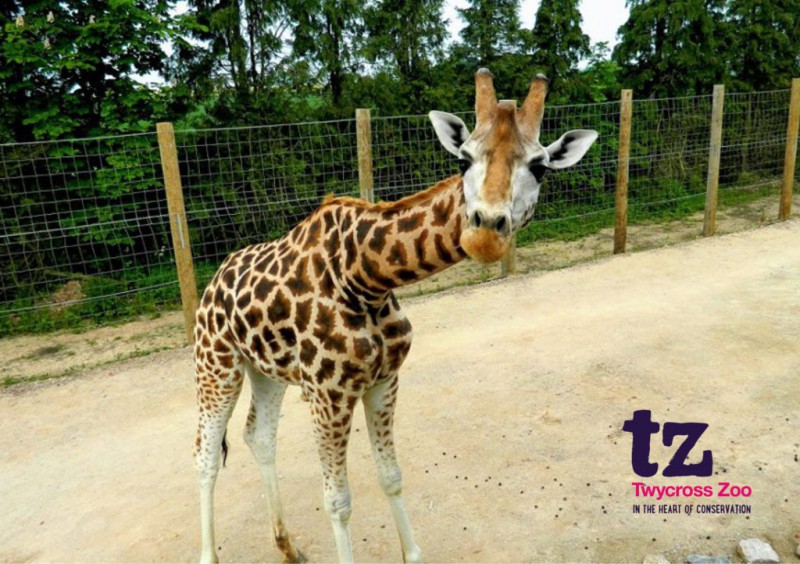 Homework
Reading
Please support your child by reading with them every evening for about 15 minutes.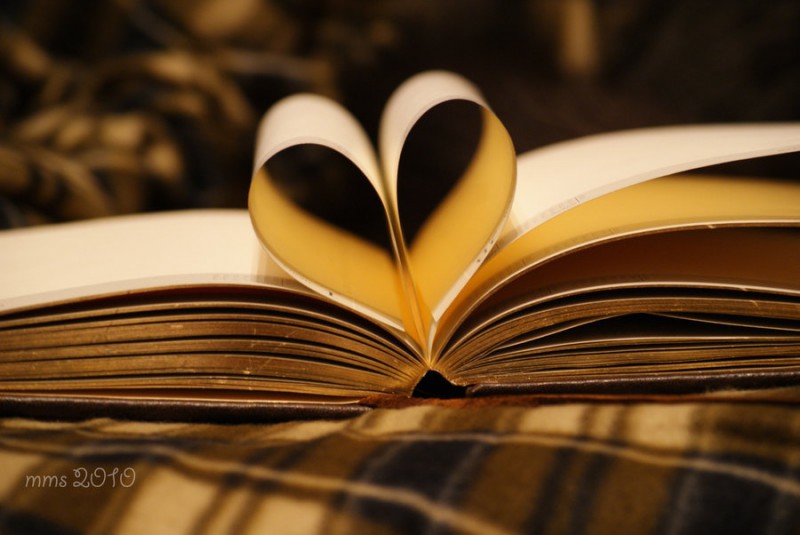 Reading regularly will also:
Build confidence
Build a wider range of vocabulary
Help with spelling
Build a rich imagination
Don't forget to record it in your diary. Reading =Dojo points.
Homework Task Booklet
The children will each receive a booklet containing a small maths and English activity to be completed each week. The booklets will go out every Monday and to be returned the following Monday with tasks completed. For the Maths tasks children can pick either bronze, silver or gold. Bronze being the easiest and gold being the hardest. The tasks are designed for children to be able to complete them independently. If any problems please ask. Happy homeworking.
Times Tables
Please practise times tables up to 12 x 12. Children are expected to recall all these times tables and know the division facts. At the end of year 4, children will be completing a times table test on the computer. They will only have 6 seconds to answer each question so they must know them well! Also, the times tables are in the back of the reading diaries.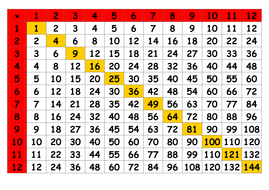 Words of the Week
Please practise them at home with you child ready for the spelling test on Monday morning. (Children will write the 10 words in their diaries)
Can you read the word?
Do you know what the word means? Look at the prefixes and suffixes- how do they change the meaning of the word?
Can you spell the word? How have you learnt to spell it (phonics, chunking, rhyme)?
Can you use it correctly in a sentence.
Do you know more than one meaning of the word> Does the meaning depend on how the word is used in the sentence (verb, adjective, noun, adverb)?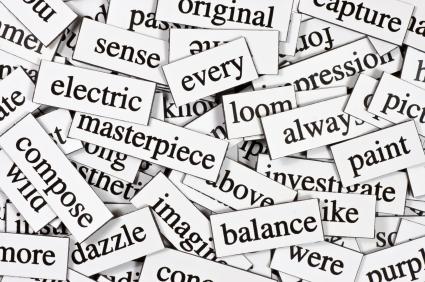 PE
This half term, Physical Education will take place every Thursday afternoons with our PE coach Gemma. Please ensure your child has their PE kit in school as it is part of school uniform.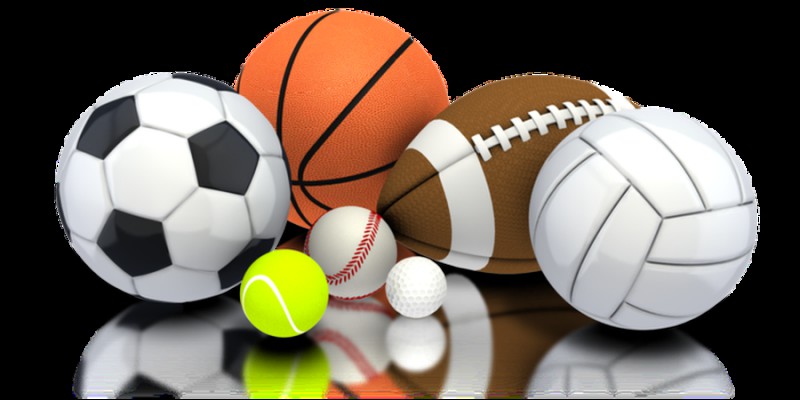 Swimming
This half term it will be children who didn't achieve their 25m badge will continue to go swimming on Fridays. ​
Children should arrive back at school around 15:35. Please inform Miss Nock or Mr. Pickering should you wish to collect your child either from the swimming pool or on route back to school.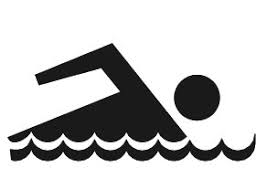 Forest Schools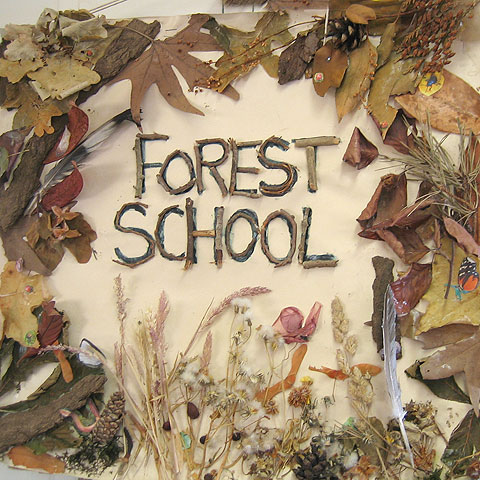 Every Monday afternoon, we will have a forest school session with Mrs Walker in the garden. Children will need sensible footwear (wellies are preferable) and suitable clothing for this. Particularly, as we head into the colder months, children will need a coat.
Examples of children's work
This section will contain examples of the children's learning throughout the year.
During forest schools today, we had a visit from a bee keeper. We learnt about bees, keeping bees and their habitats. We even got to taste honey.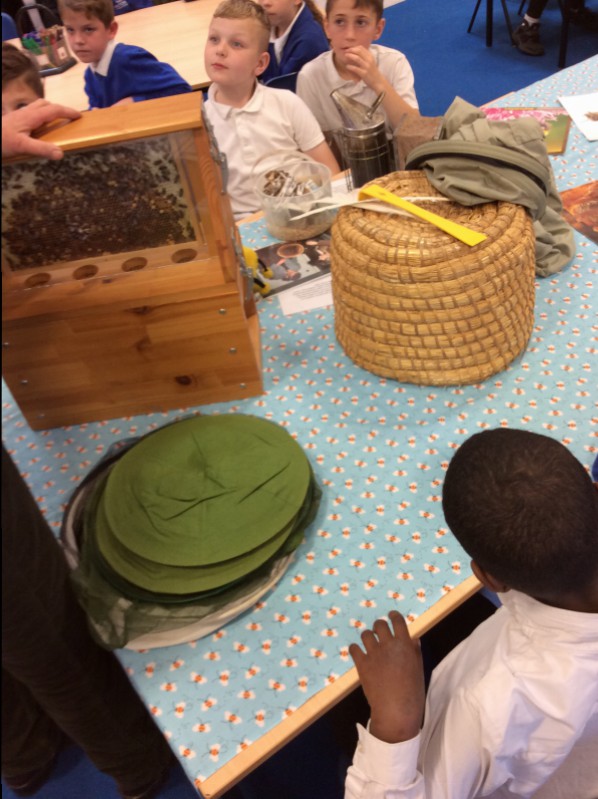 This week in science we have been sorting/classifying animals in different ways and using classification keys.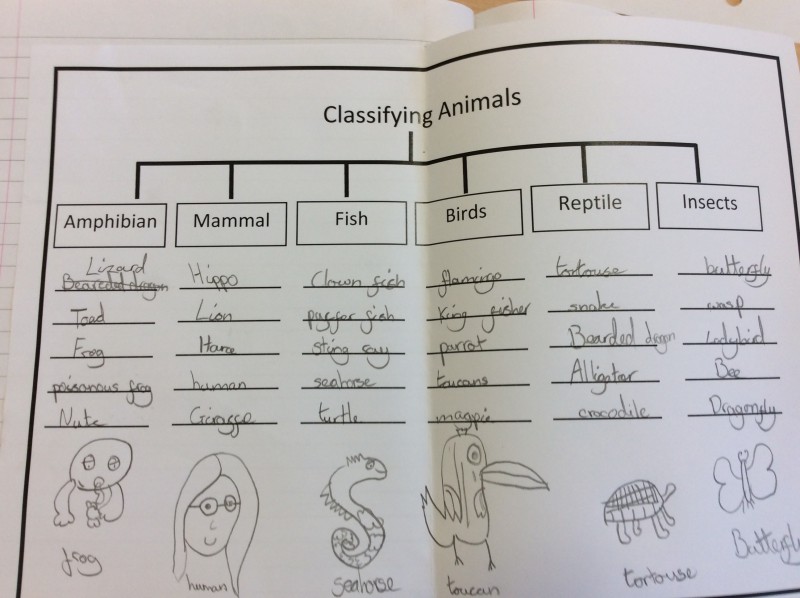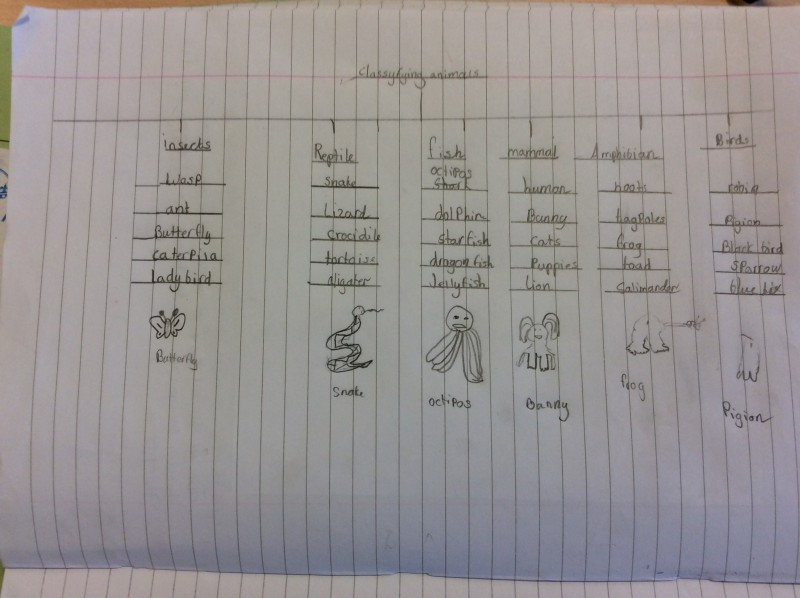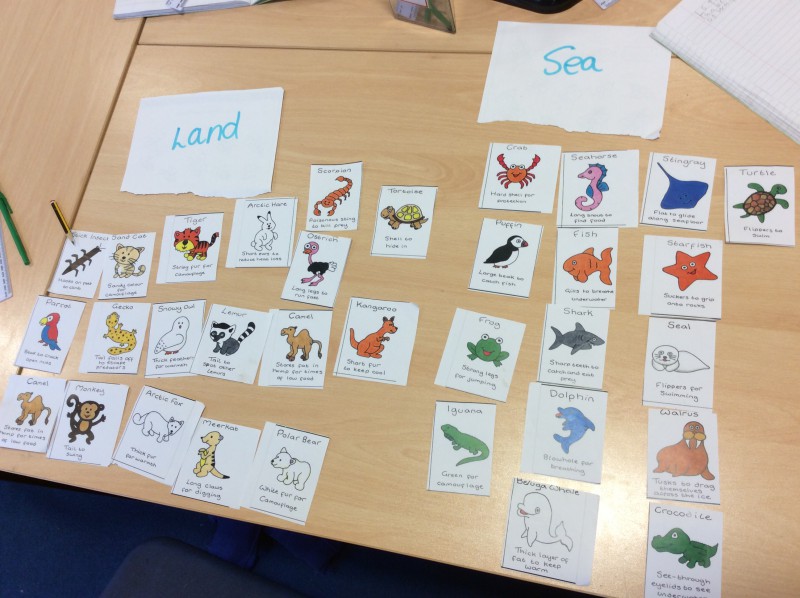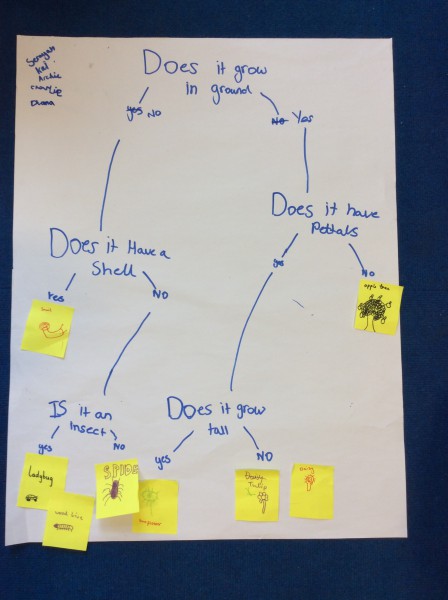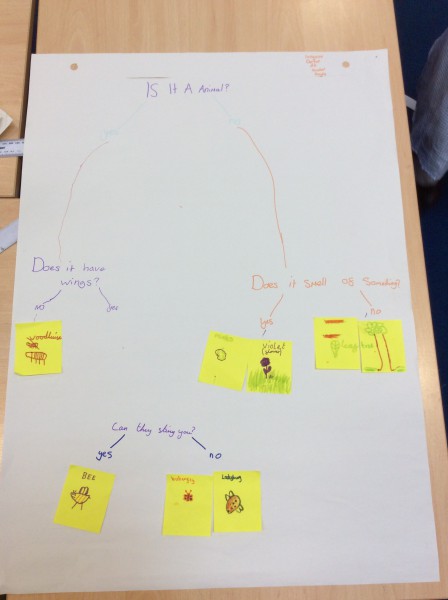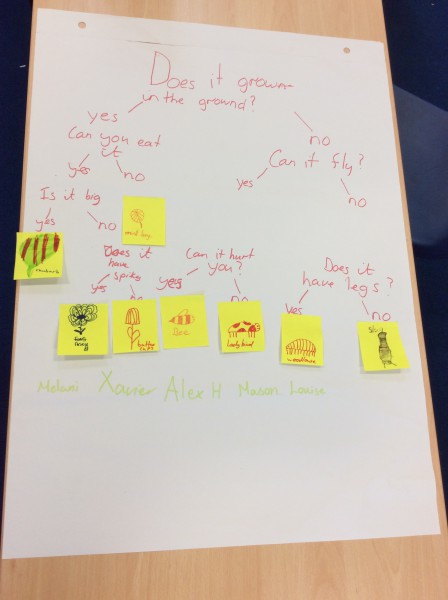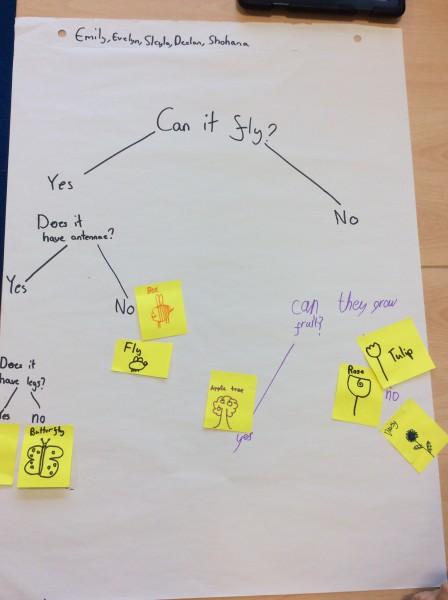 This term, we have been researching the designer Paul smith. The children designed some clothes taking inspiration from his patterns and designs.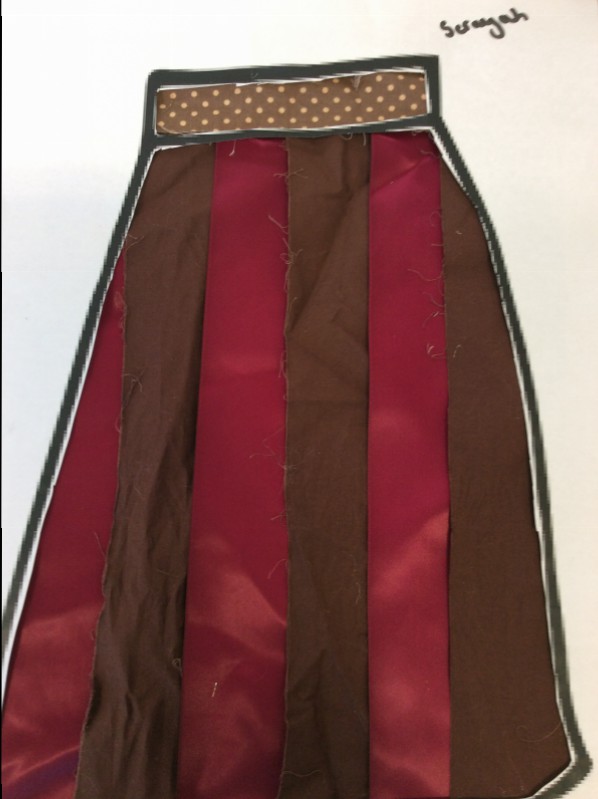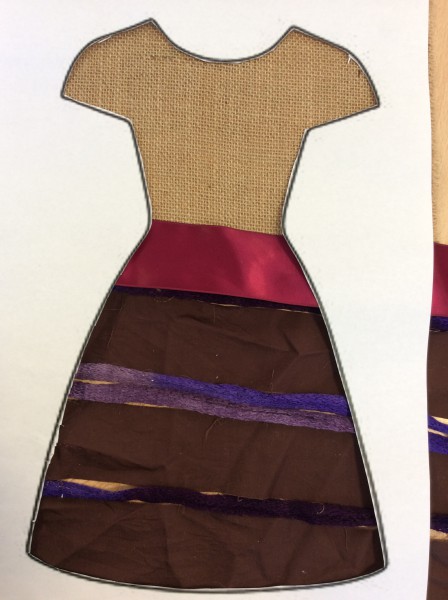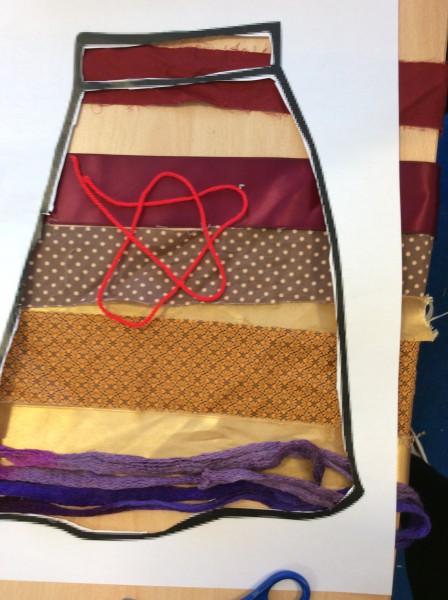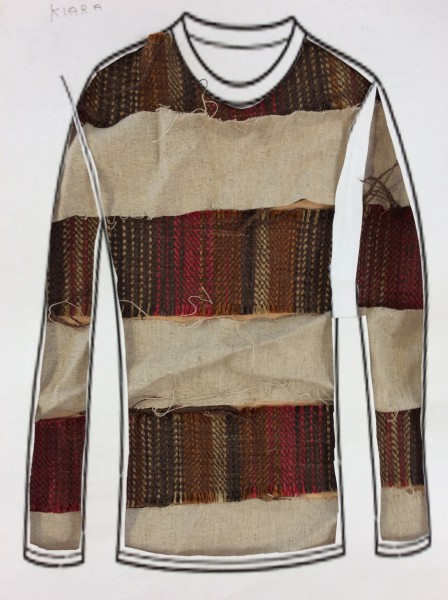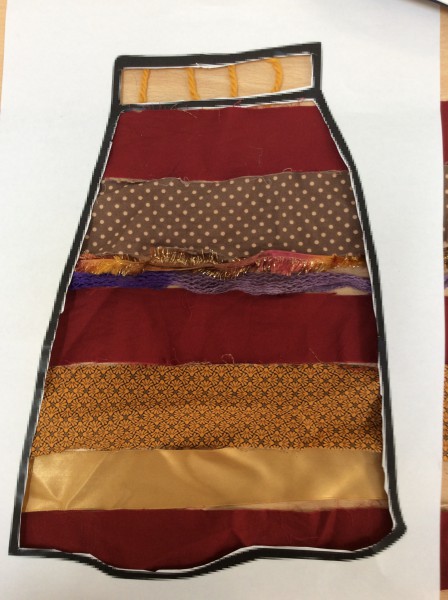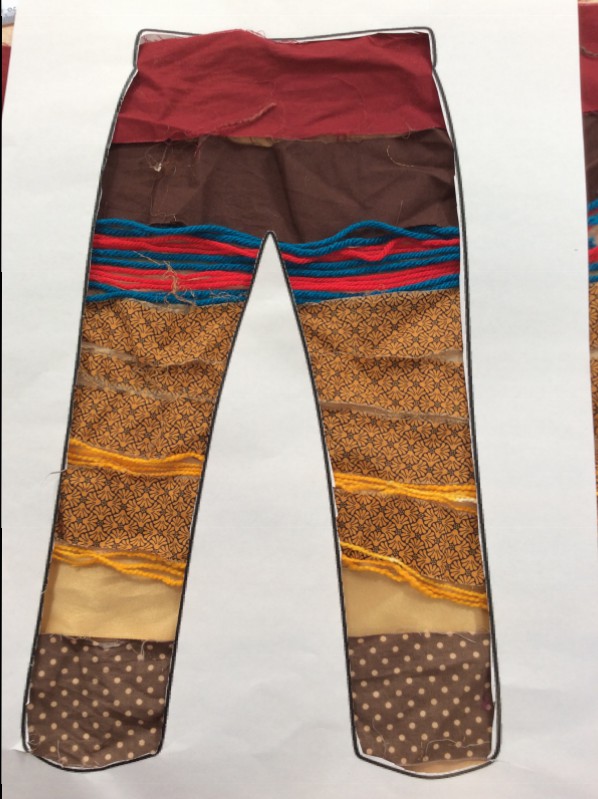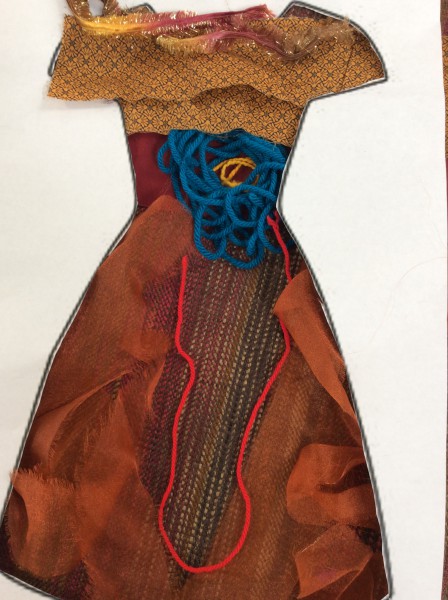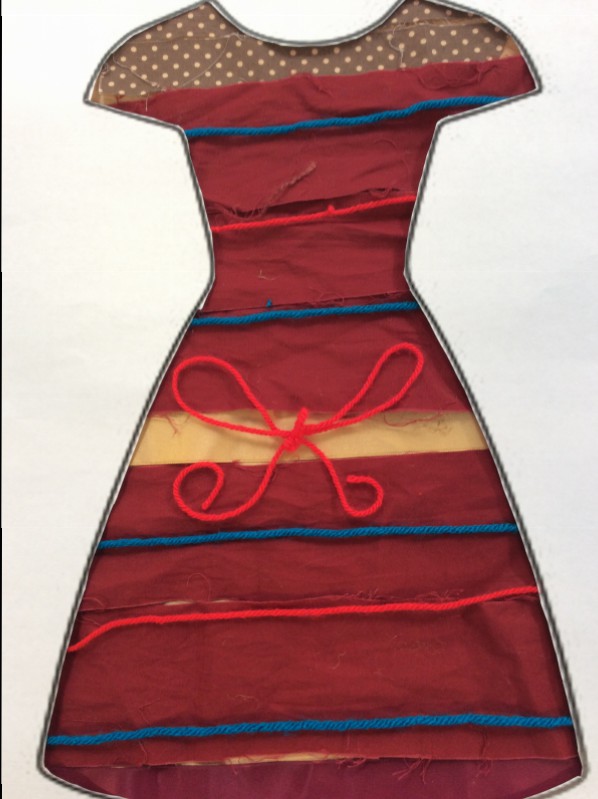 Can you tell who it is?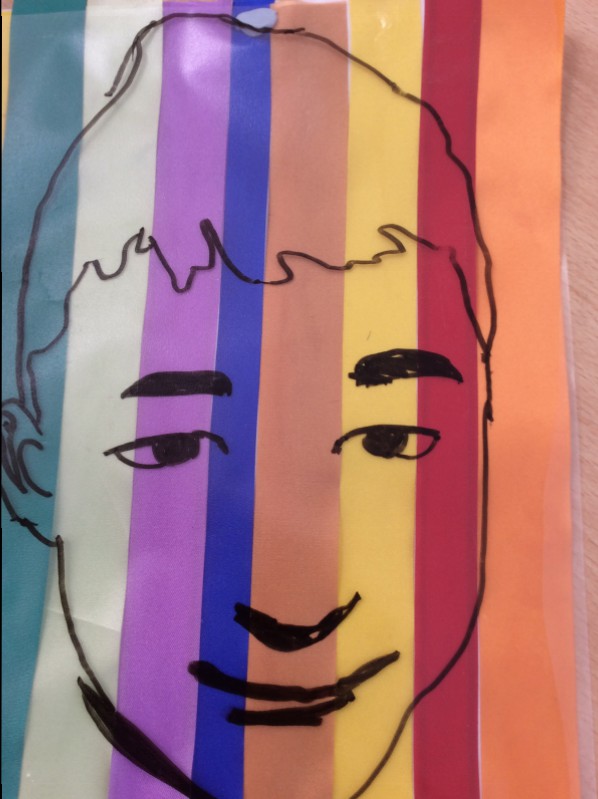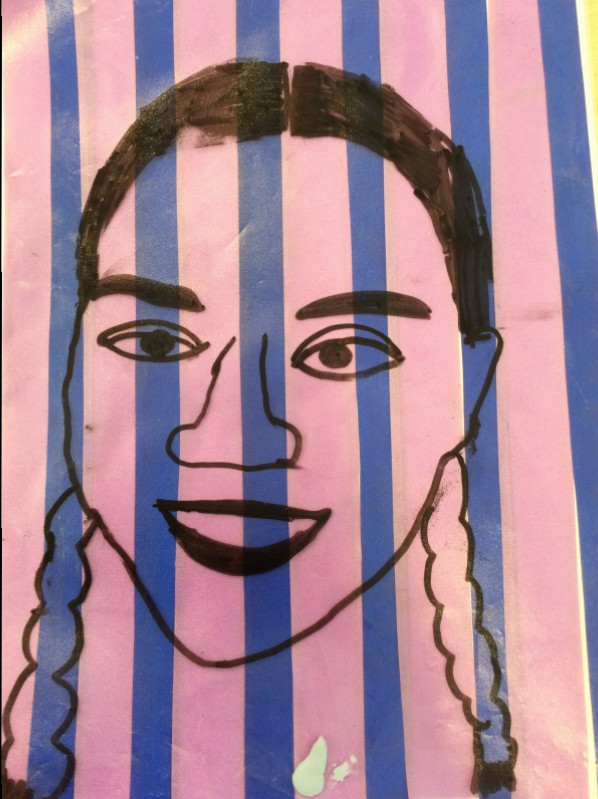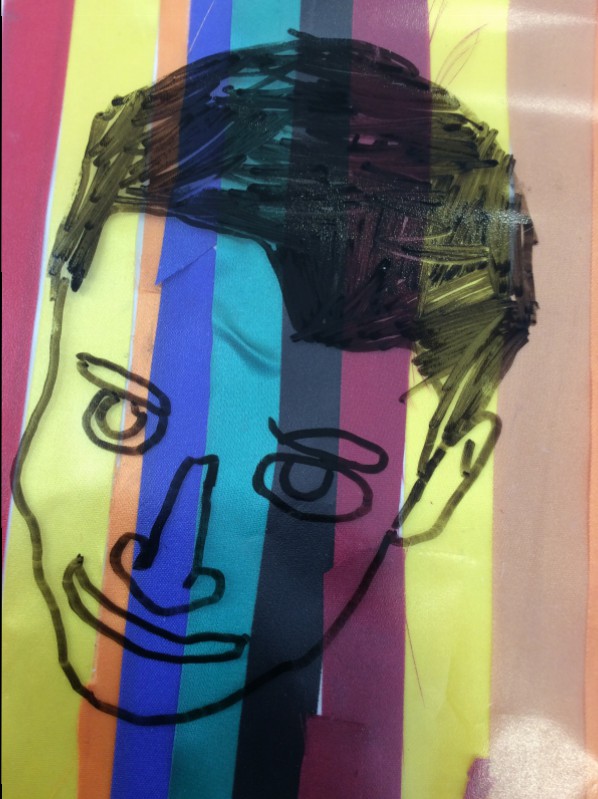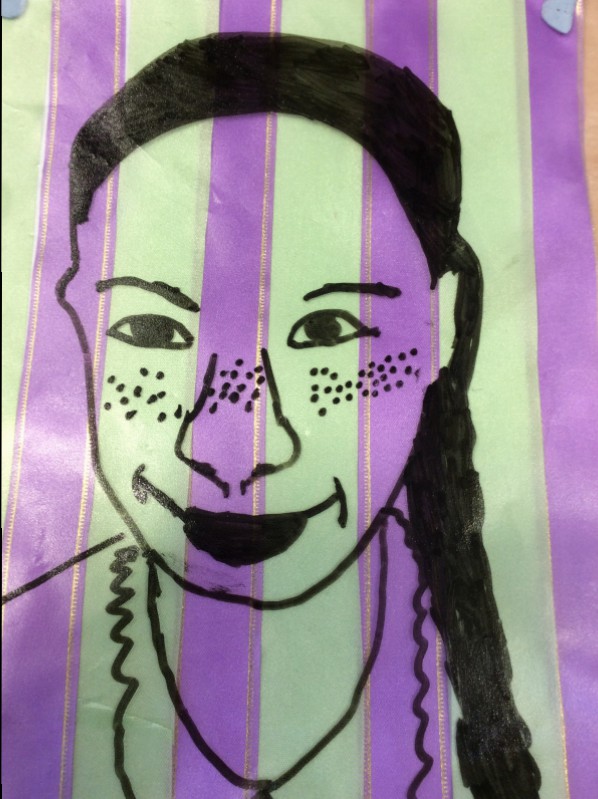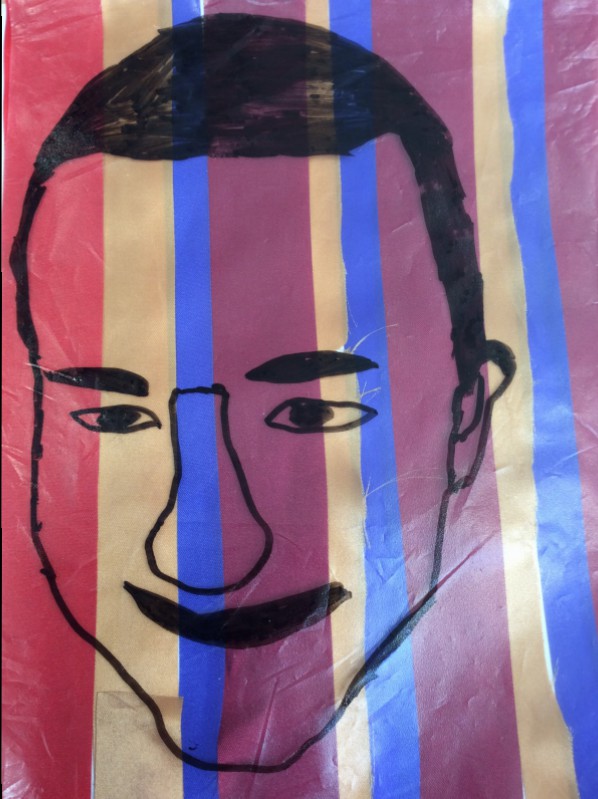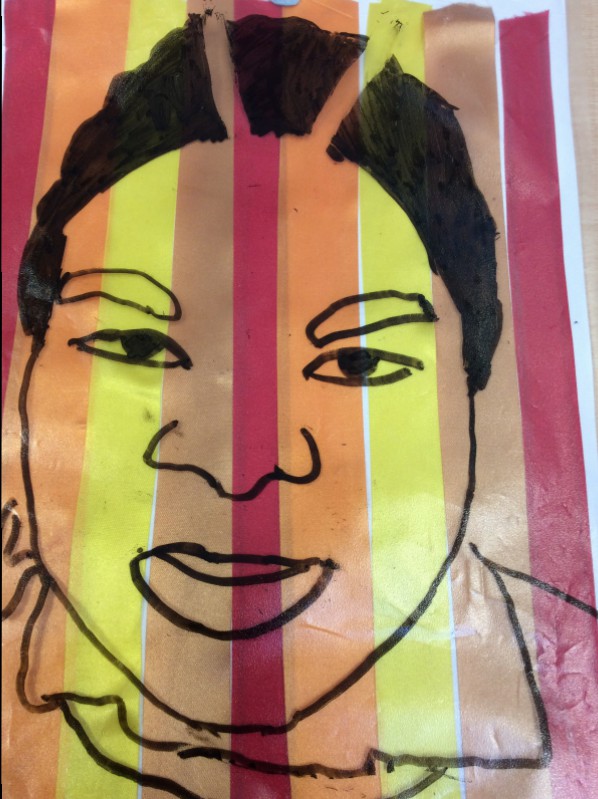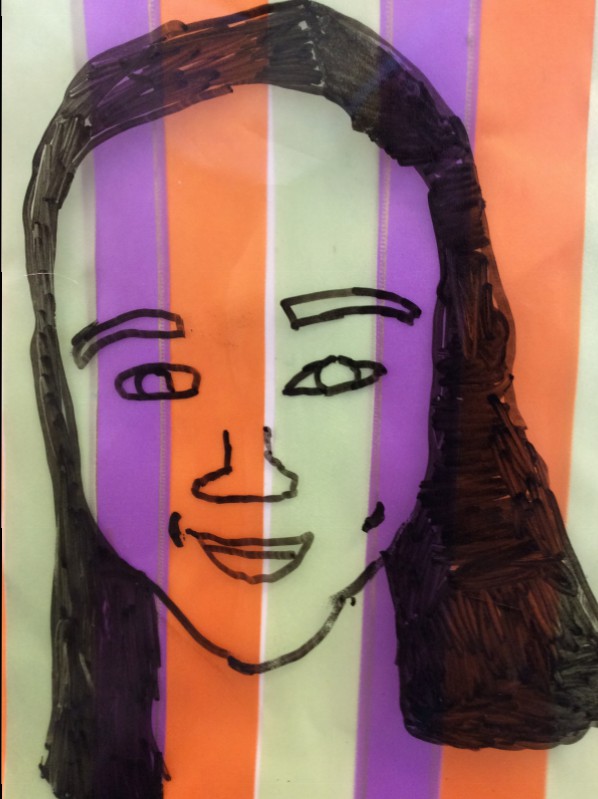 A few snaps from our trip to Wollaton Hall. We had a fantastic time learning more about the Romans.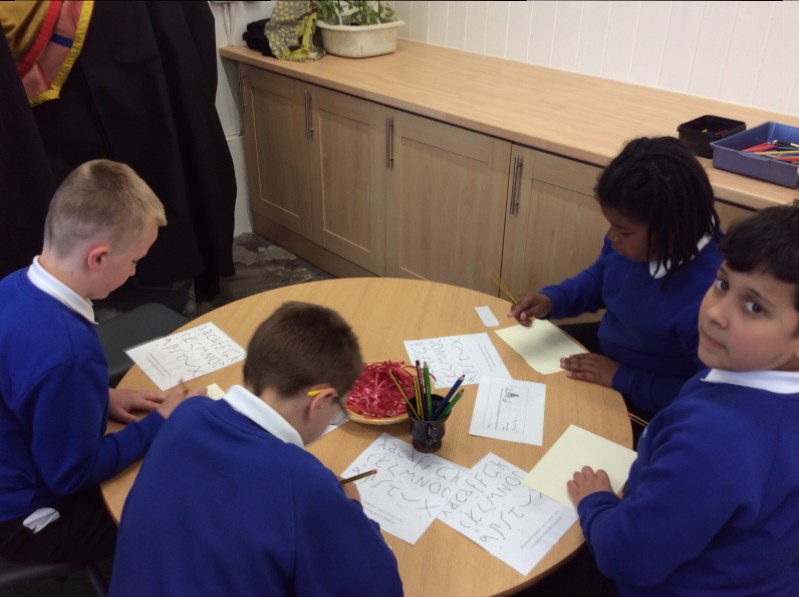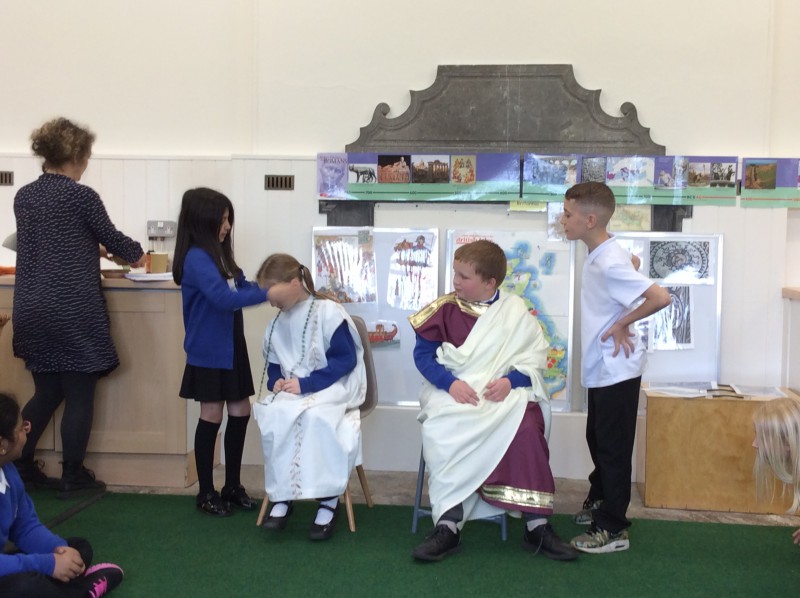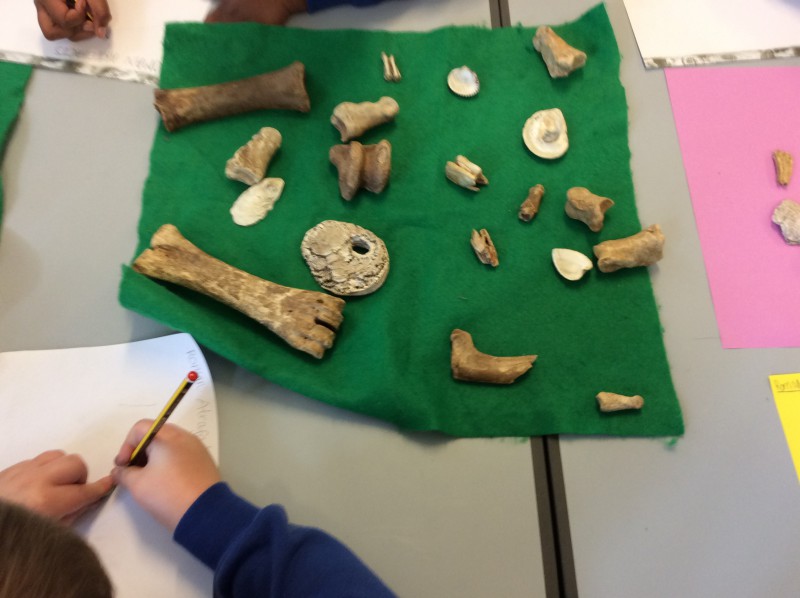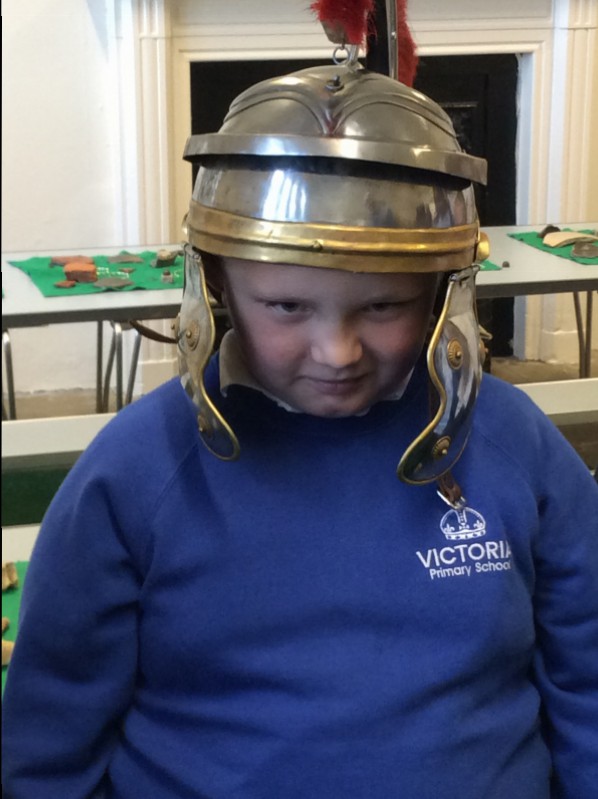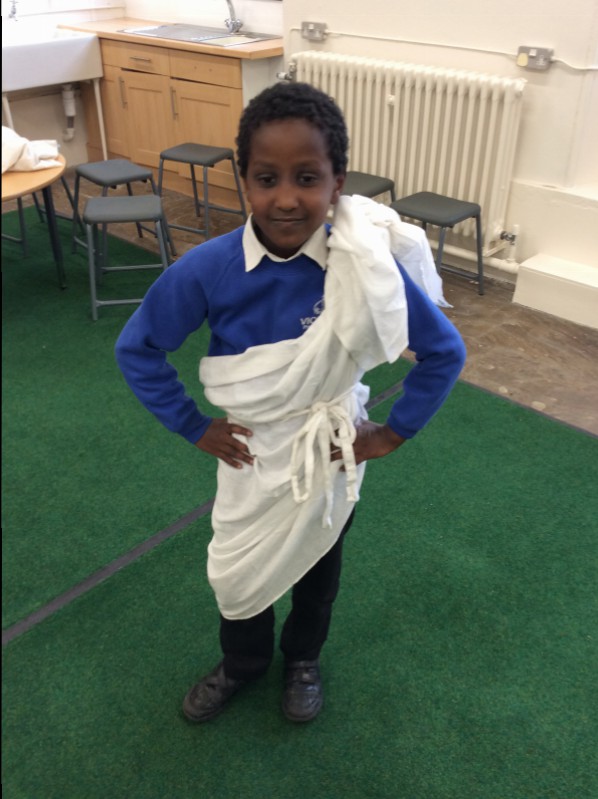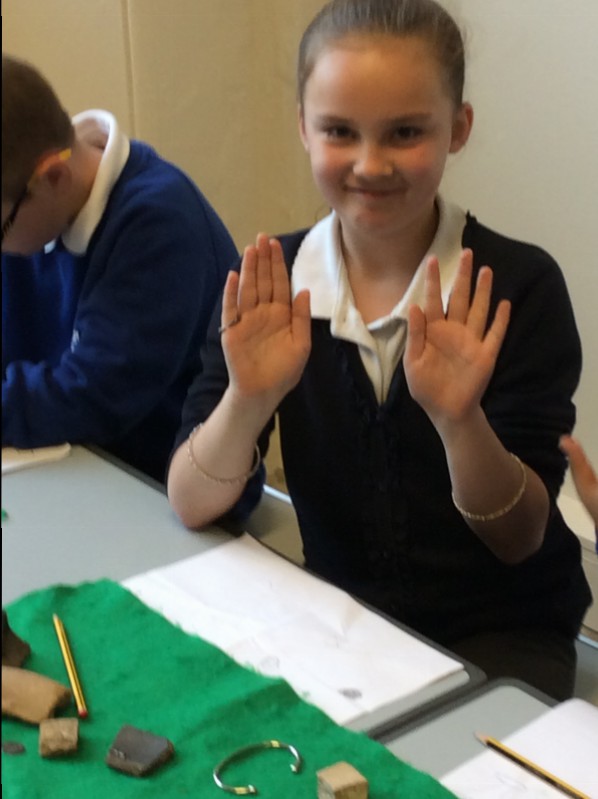 The children worked really hard researching and writing their information texts on the Romans.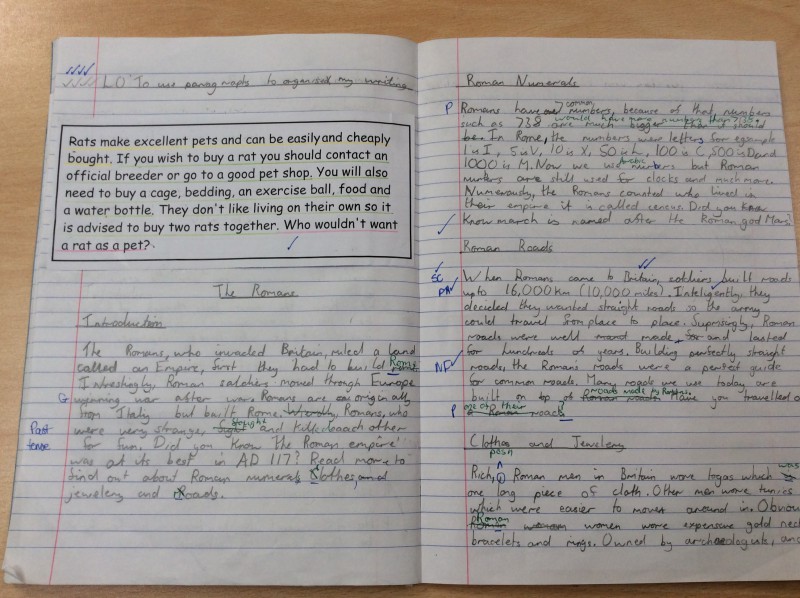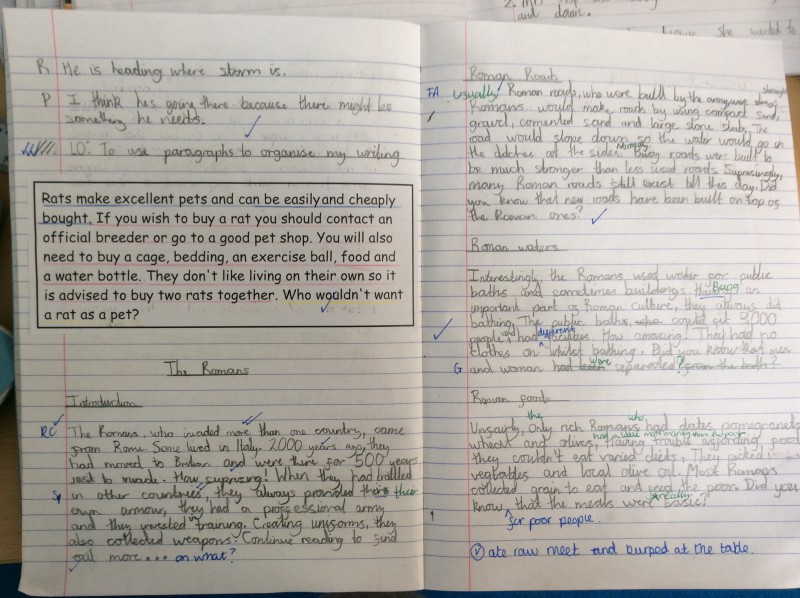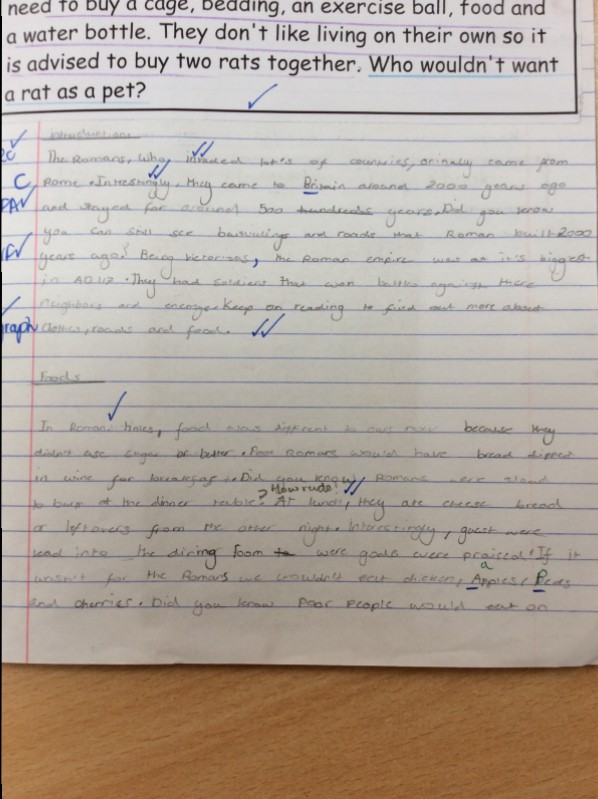 Here are some fabulous examples of the childrens writing, retelling the story of Boudicca, as an independent write.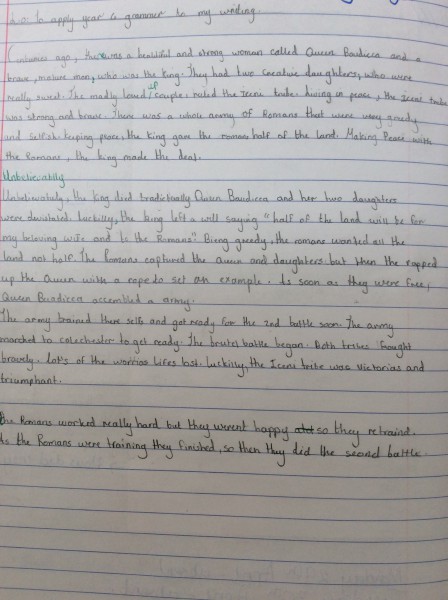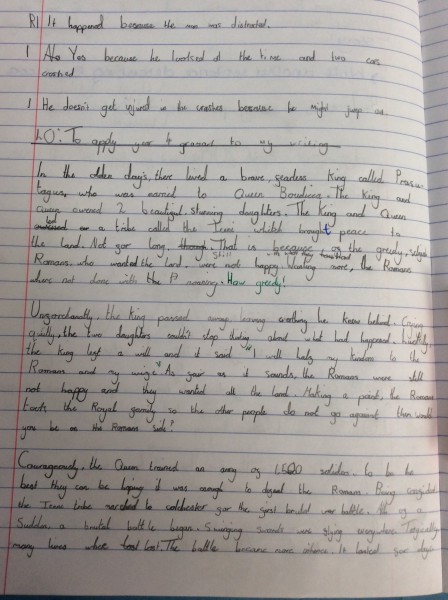 This week, in music, the children have been composing their own music on keyboards. They composed music for the Verruca Salt song from Charlie and the Chocolate Factory. They have being using the Pentatonic scale. They sounded amazing!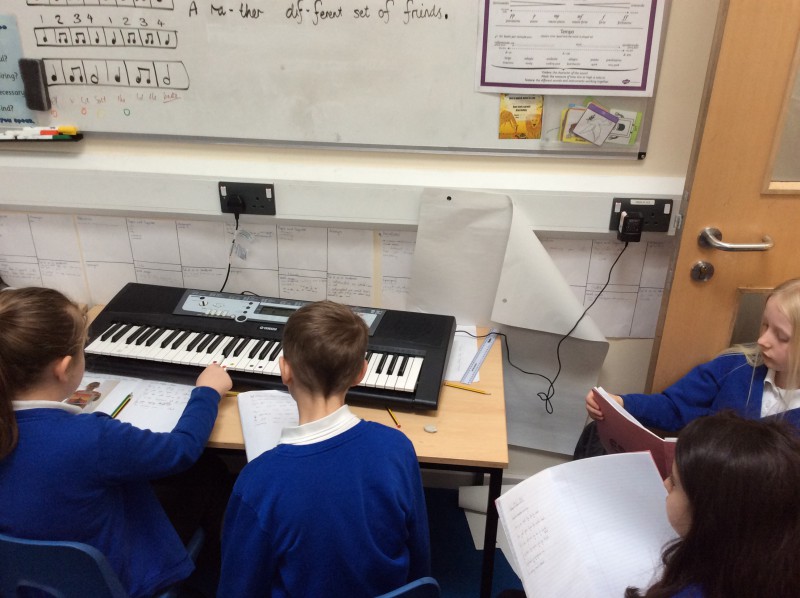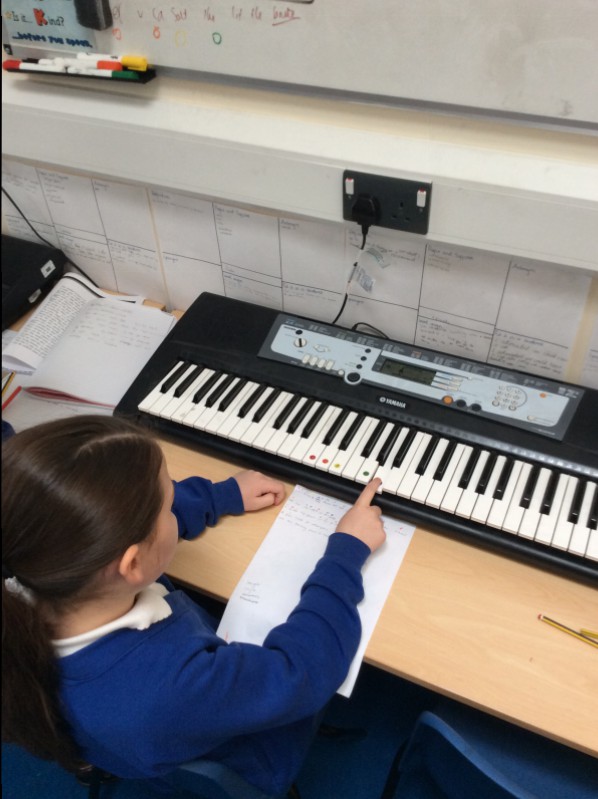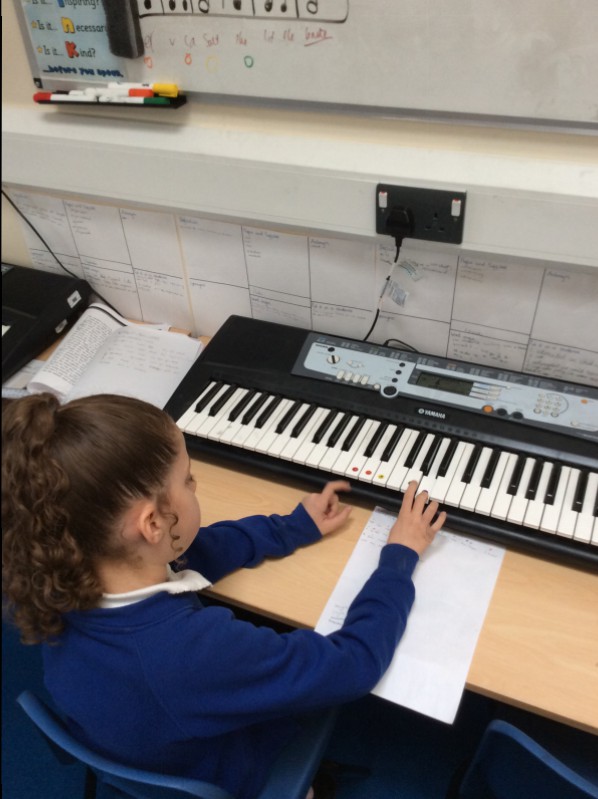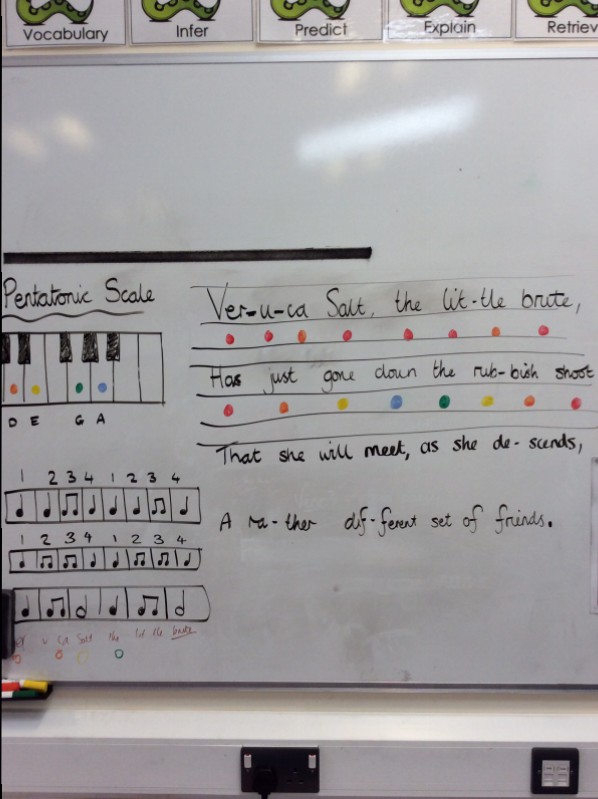 This week in science we have been learning about the water cycle. Lots of big words! Why not ask them about; condensation, evaporation, water vapour and precipitation.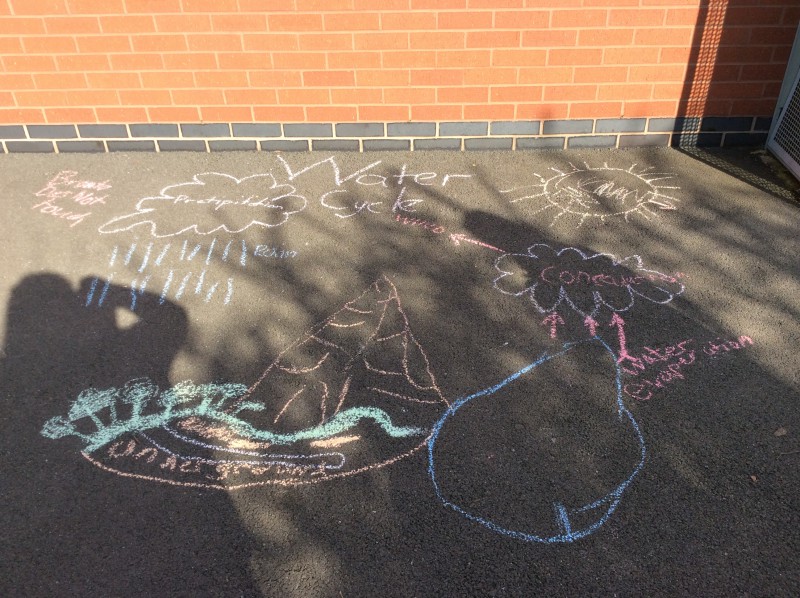 In Pankhurst class, the children have made their own classroom display about the water cycle!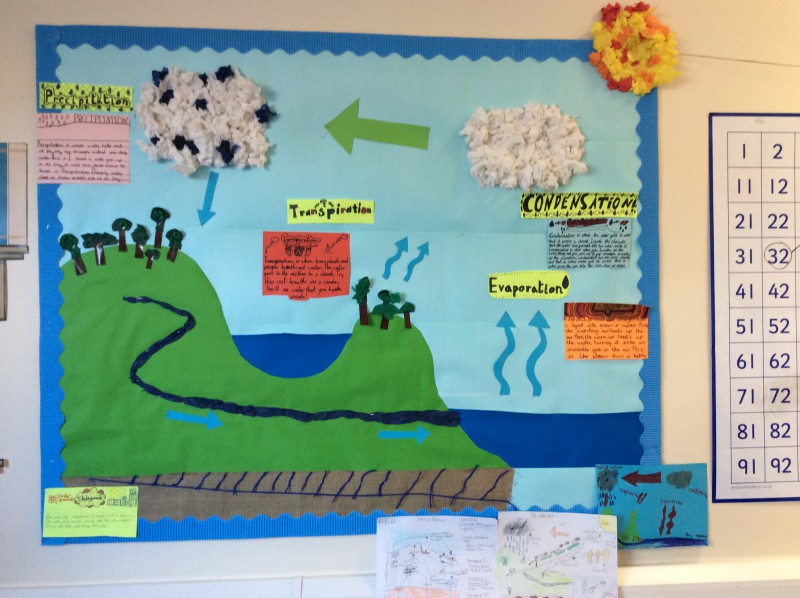 Art
Emily, Ayane, Skyla and Diana have been busy painting our new door sign. In art we have been learning about pop art by the artist Roy Lichtenstein.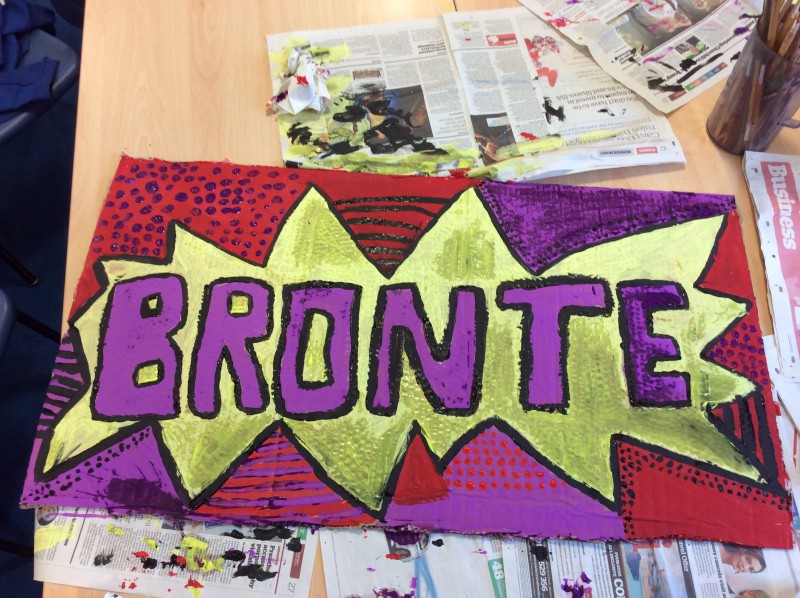 In Pankhurst, the children have been designing their own names in the style of Roy Lichtenstein. We also created a very large piece of art to live above our classroom door!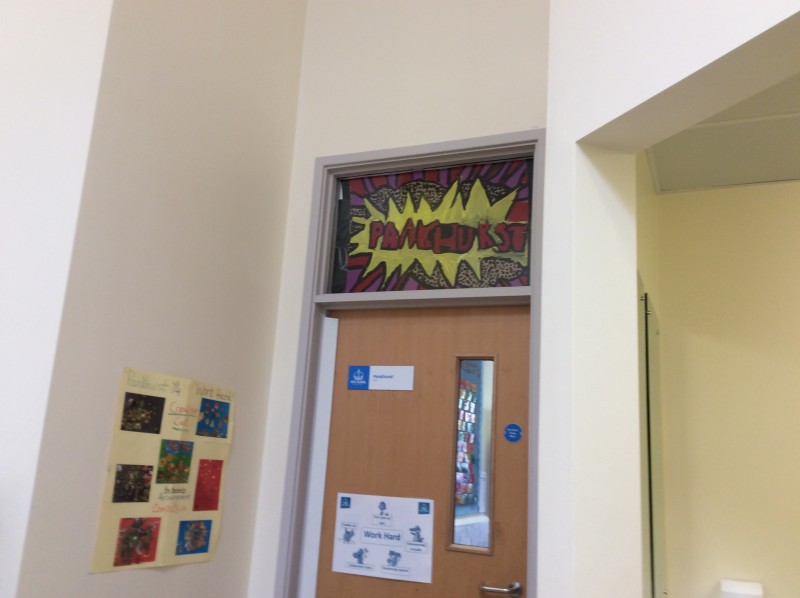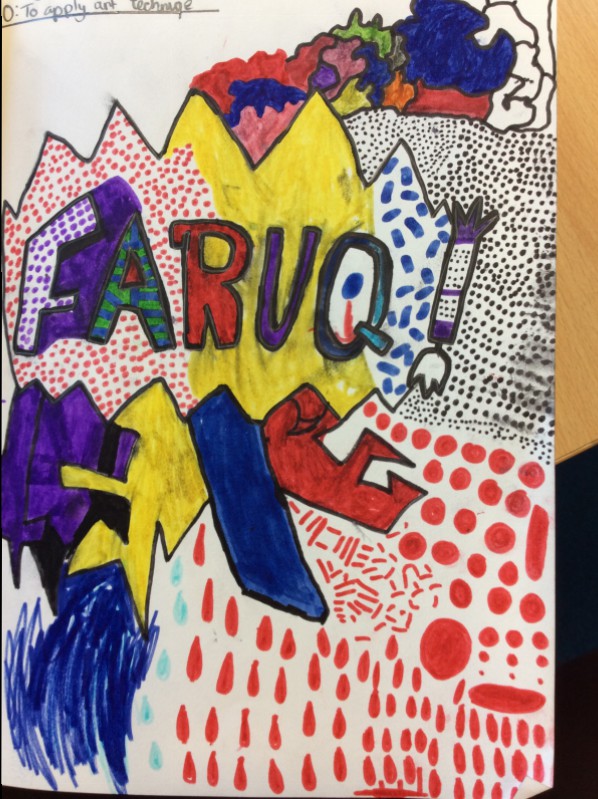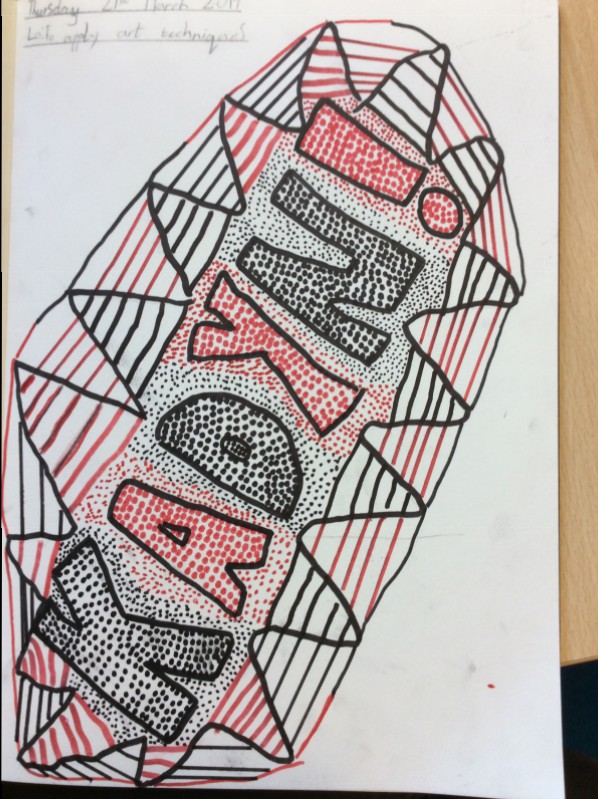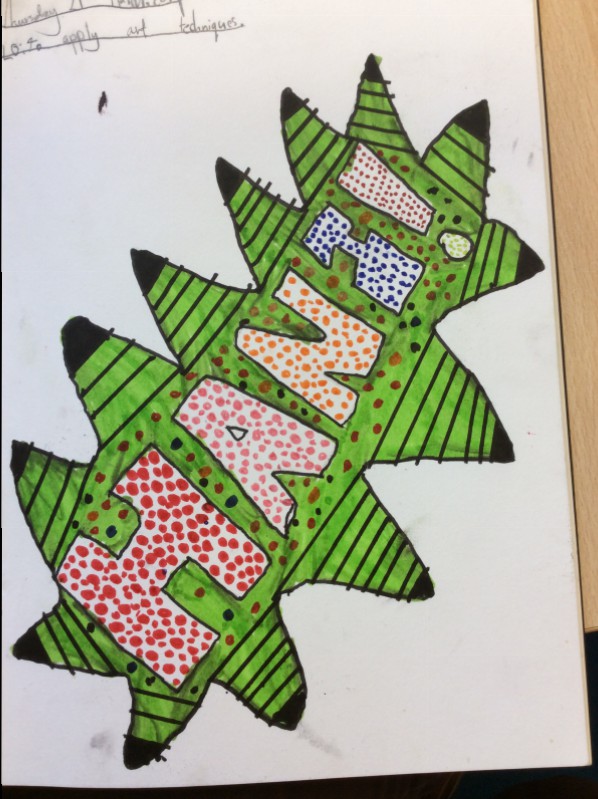 On Fridays, the children who don't go swimming take part in a Commando Joe session. This week, in groups, the children made statues of their Viking leaders who have lead them to complete their missions this half term.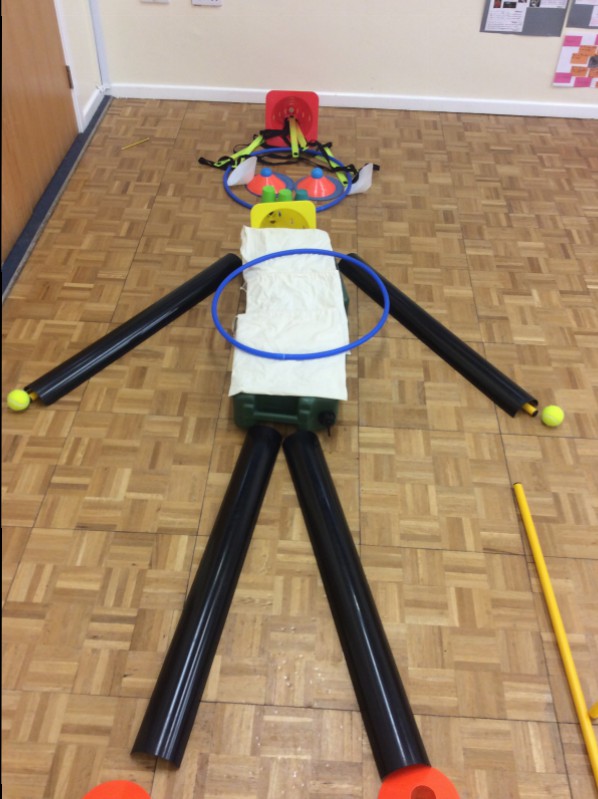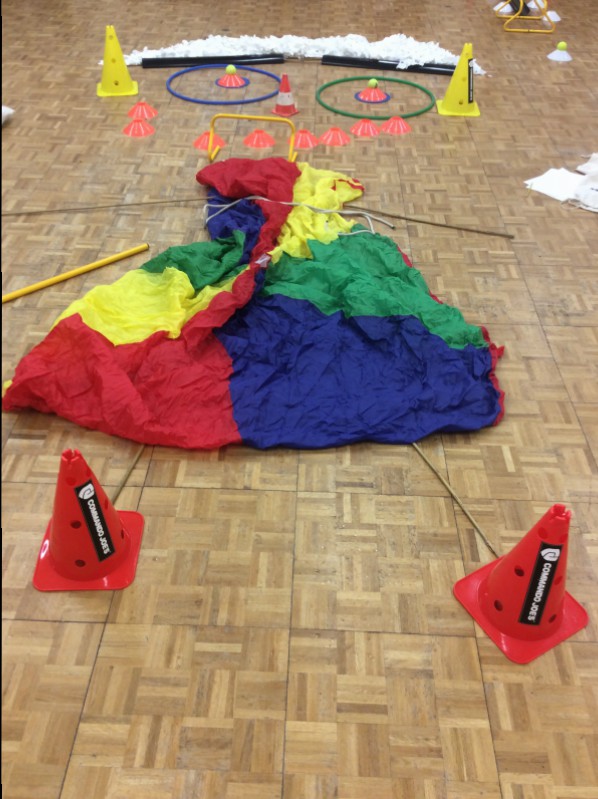 This week in maths we have been learning about Symmetry. We tried to draw the other side of our faces, making them symmetrical.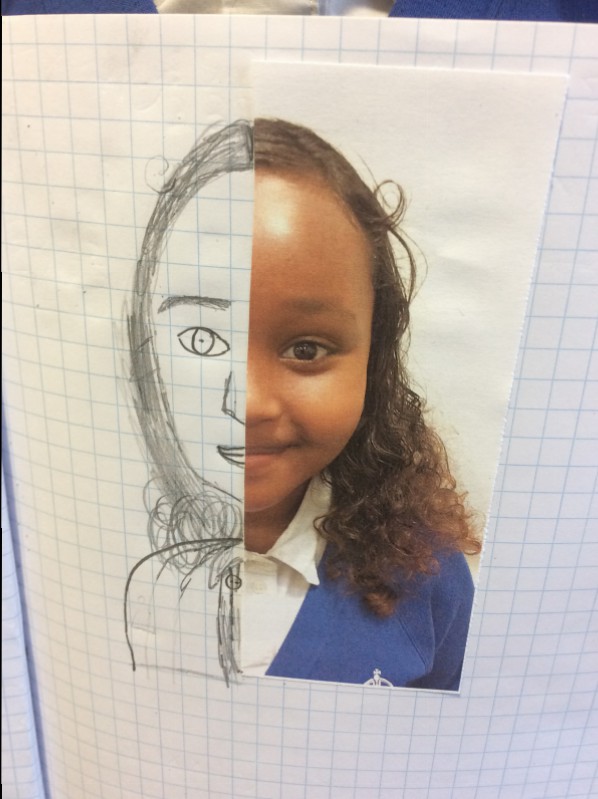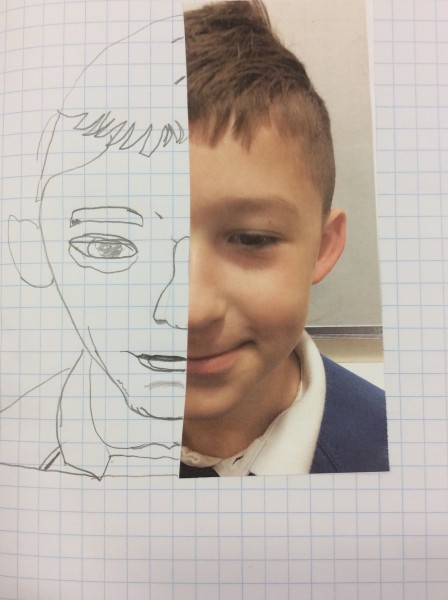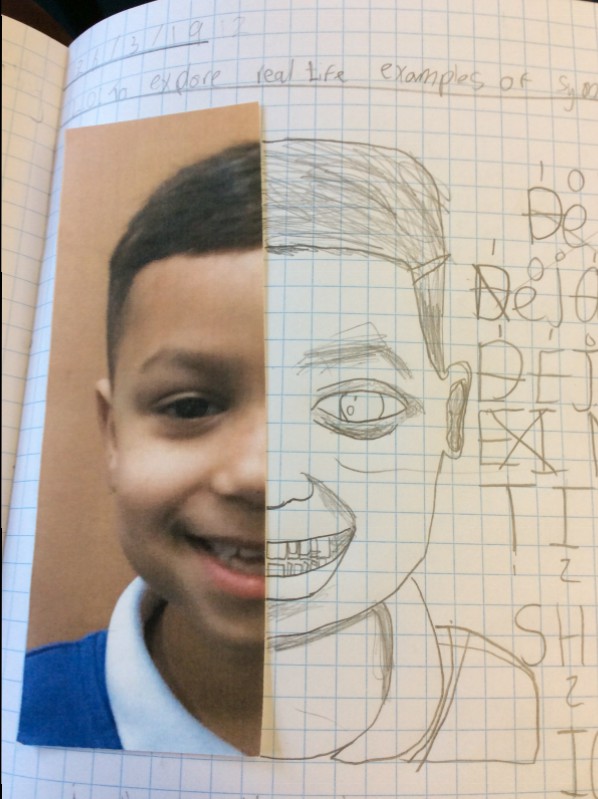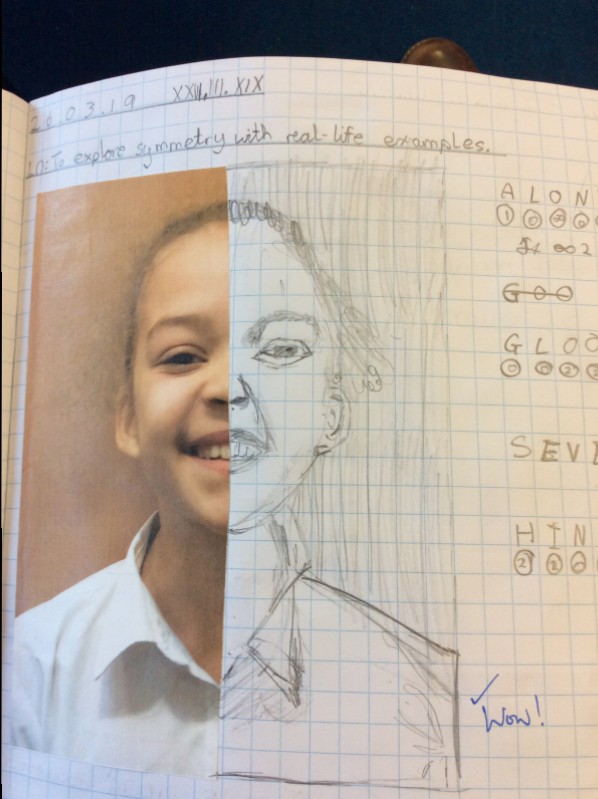 Ask your child about the experiments we did today exploring the nature and properties of gas.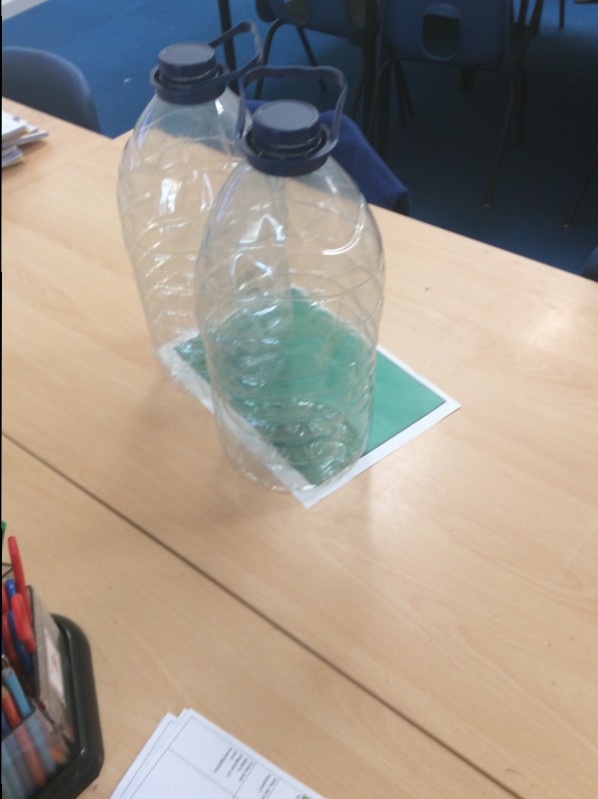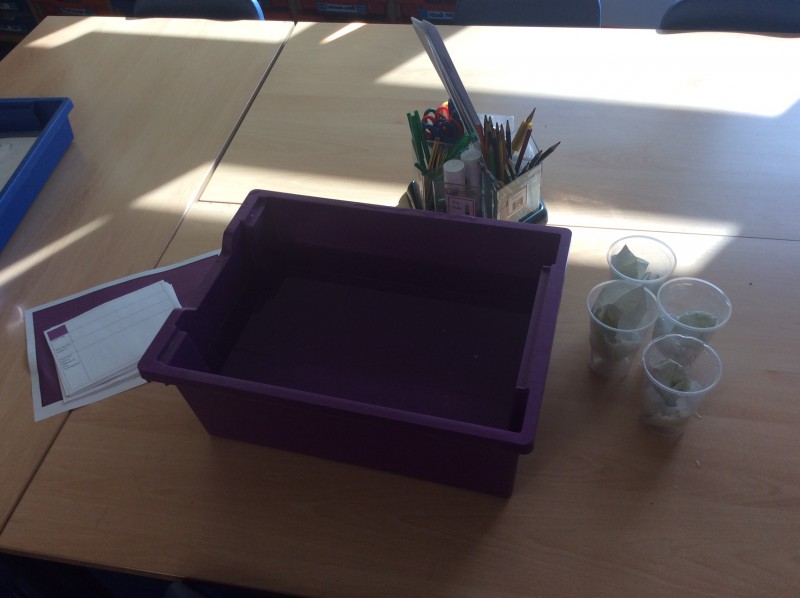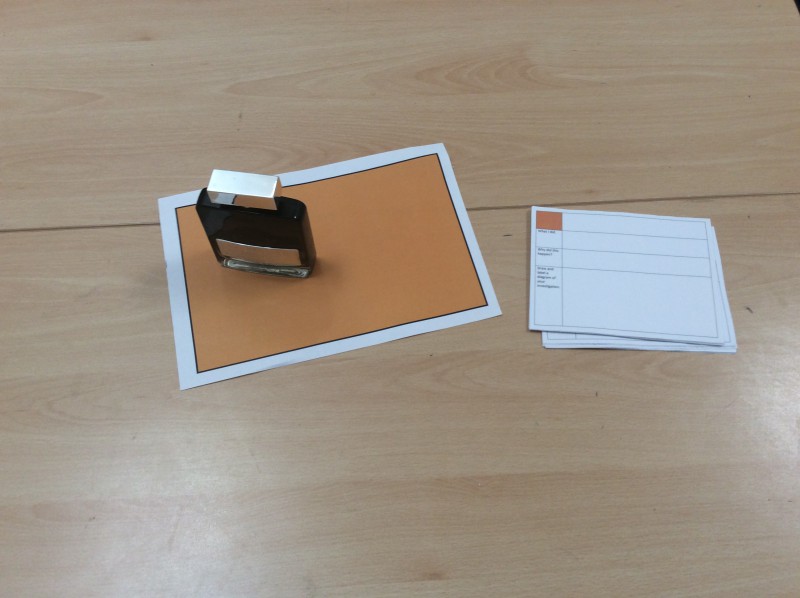 The balloon experiment was their favourite.
In DT we have been learning about healthy foods. After finding out about preparing and storing food safely. we have practised different cooking techniques to make pitta breads. They looked and tasted delicious!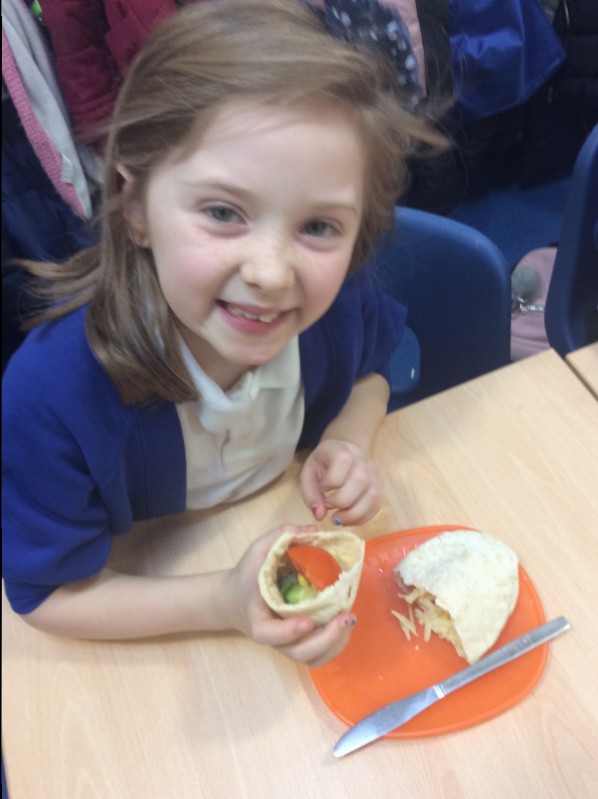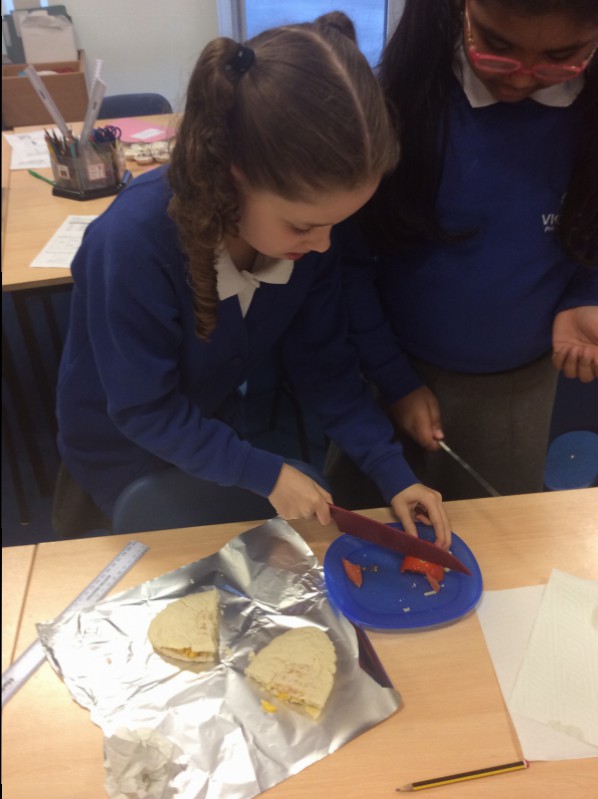 This week we have been exploring and investigating solids and liquids based on their properties. As a class we concluded their are some that are hard to classify such as oobleck.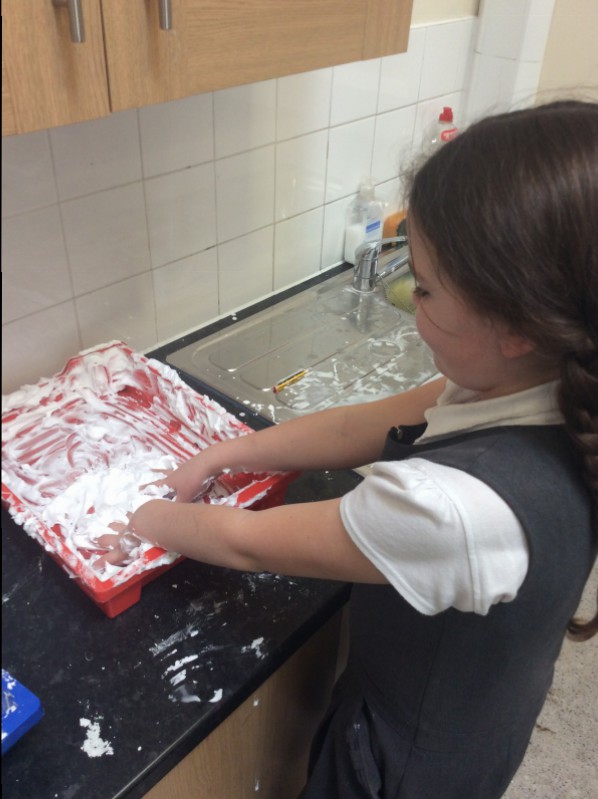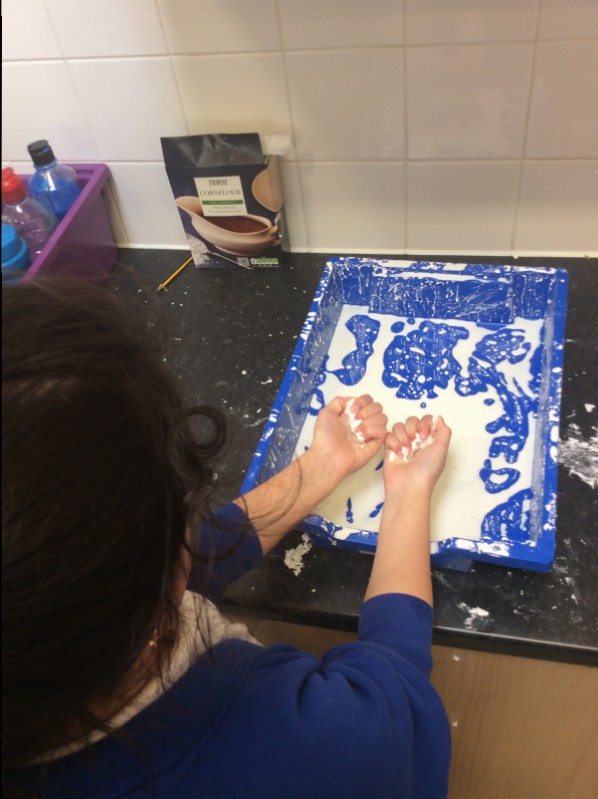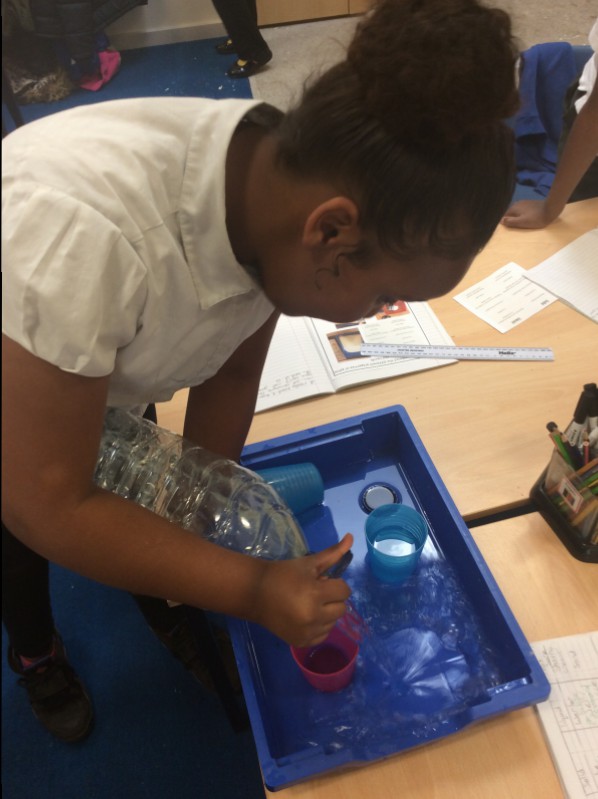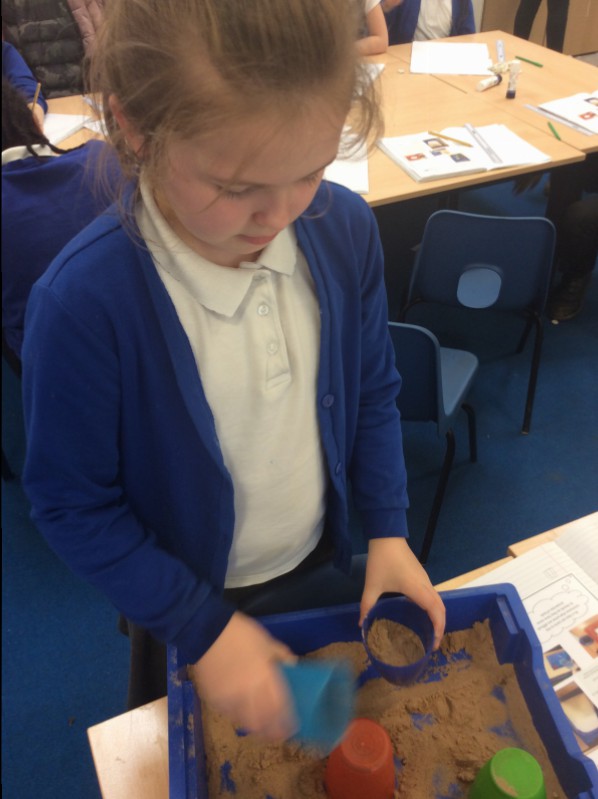 News
Well done Green team for winning sports day this year!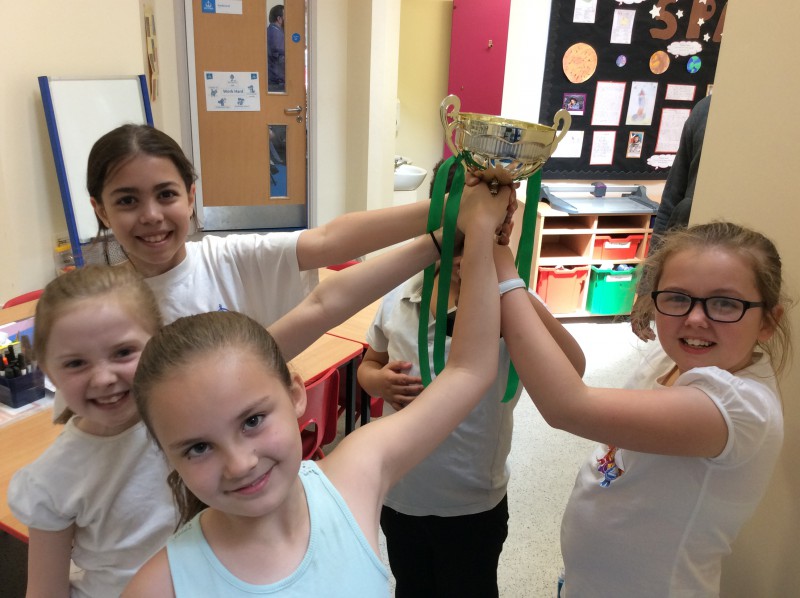 Good luck to our year 4 swimmers competing in the swimming gala at Harvey Hadden Sports Village today. :)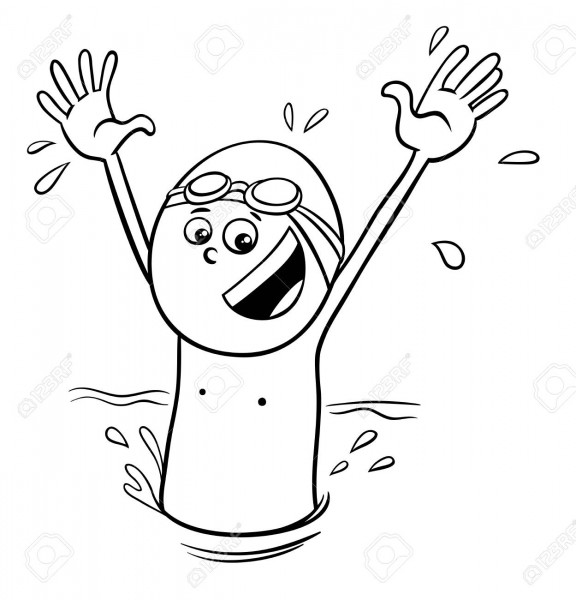 WWF DAY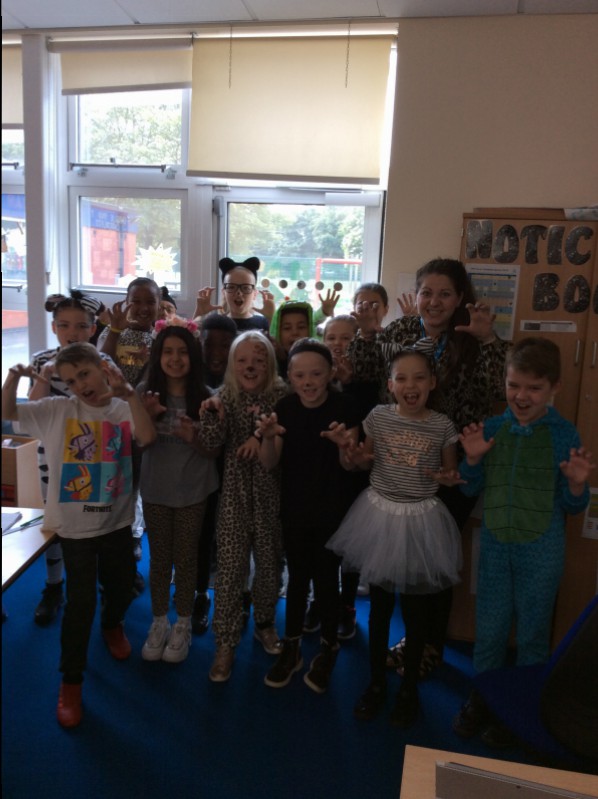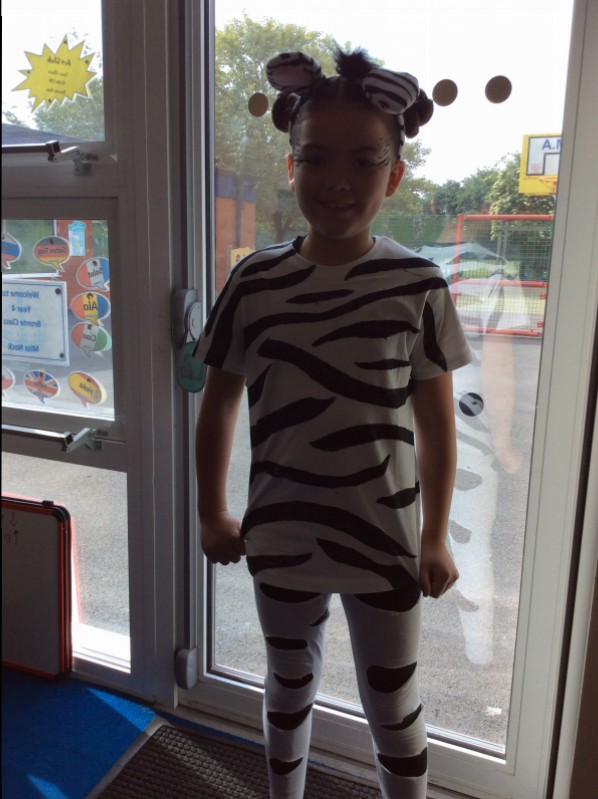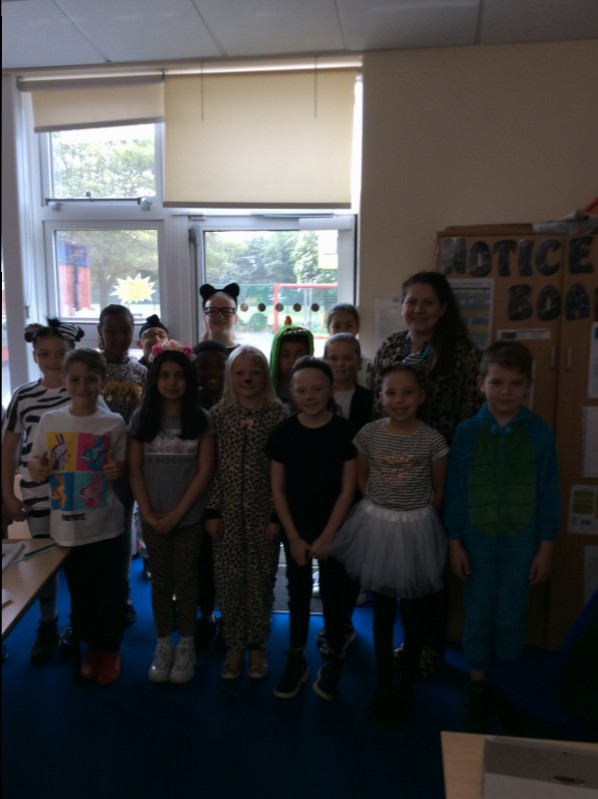 Year 3 and 4's class assemblies are this Thursday (2nd May) at 2pm. The children will be sharing the things we have got up to so far this year. Don't miss it!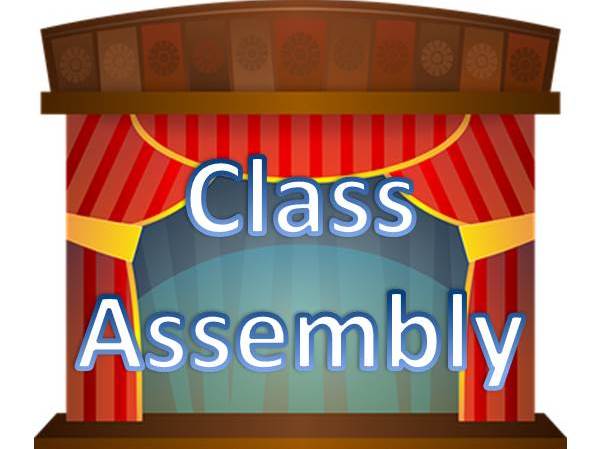 Super Sock Day- to celebrate autism awareness week.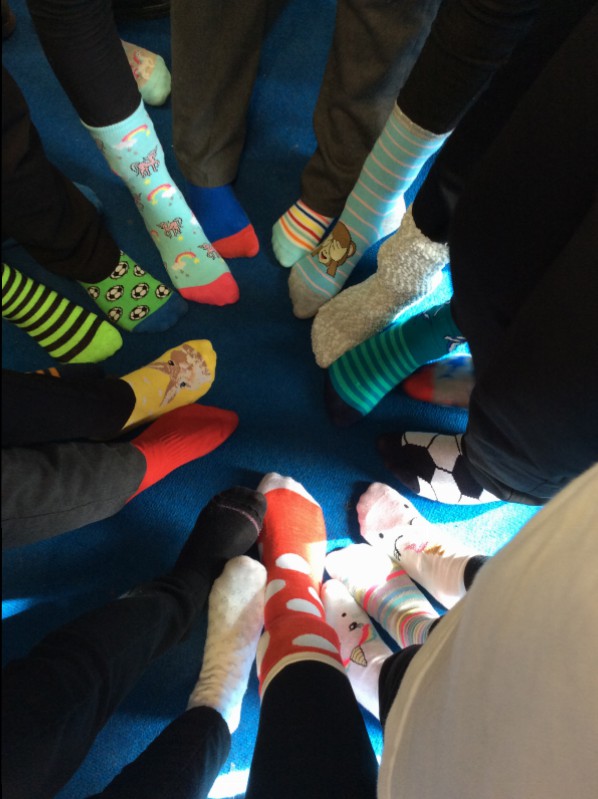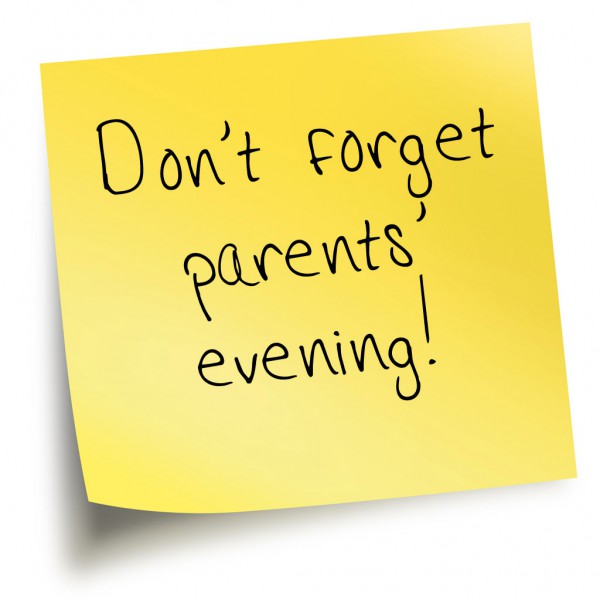 Please return your reply slips for parents afternoon/evening to the class teacher. Dates are; Wednesday 3rd April (2:OOpm-4.30pm) and Thursday 4th April (3.30pm -5.50pm). Some times are very popular so we will do our best to give you your preferred time slot. REMEMBER- no children are allowed to leave early after appointments.
Thursday 9th May -Year 4 trip to Wollaton Hall, linked to our topic next half term, The Romans. Letters will becoming out before the Easter Holidays.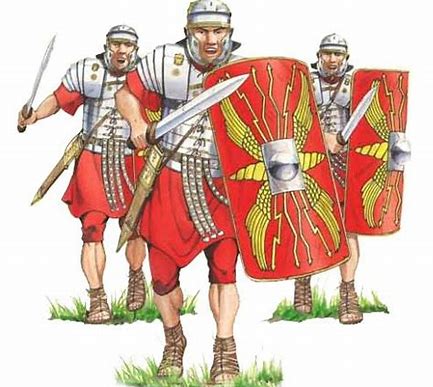 Bronte class won the attendance award again this week (25.3.19). Keep it up. :)
We will have our extra playtime this week!

Red Nose Day :)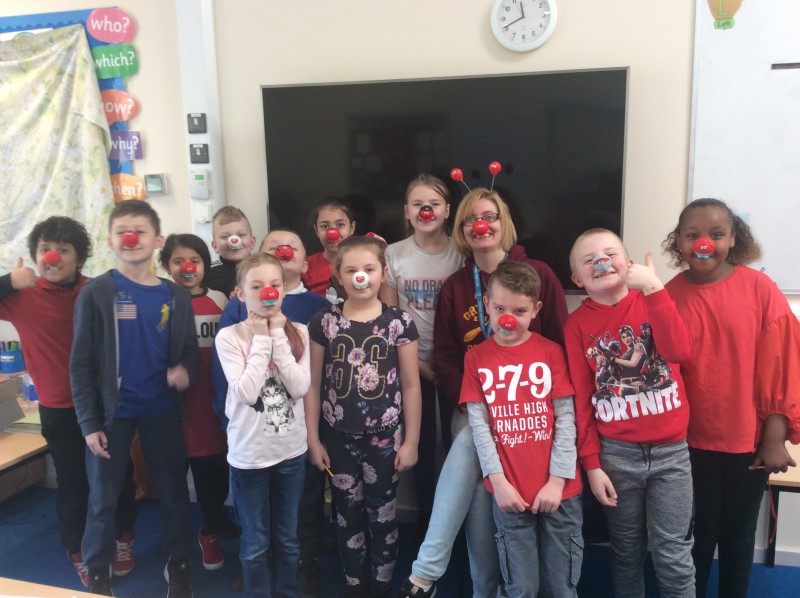 Bronte does World Book Day! Can you guess which character everyone is?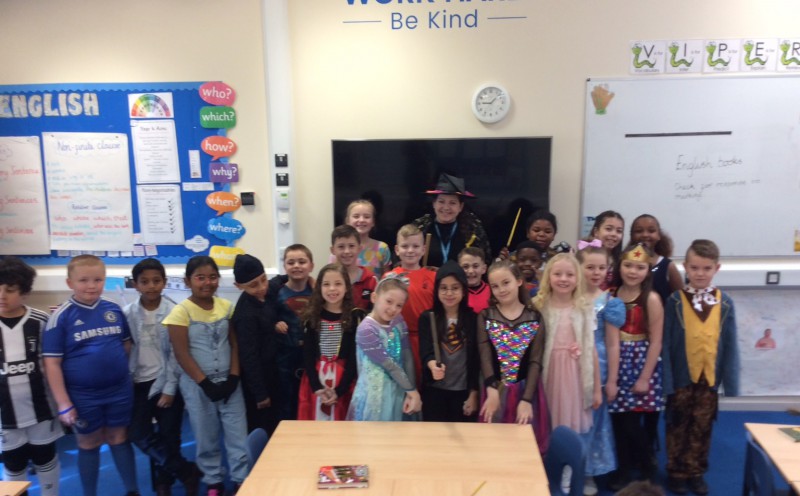 Well done to Bronte Class for winning the attendance award last week with 100%! An extra 10 minutes playtime this week :)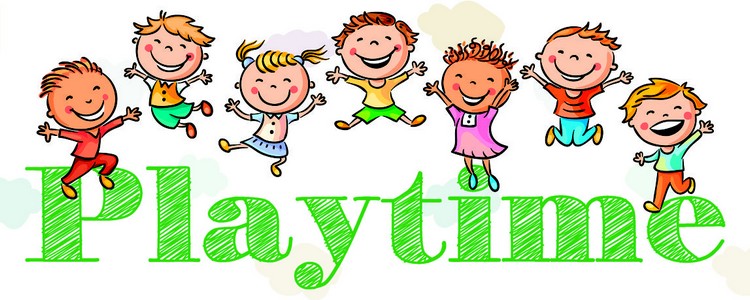 August 2019
| M | T | W | T | F | WE |
| --- | --- | --- | --- | --- | --- |
| | | | 1 | 2 | 3 |
| 5 | 6 | 7 | 8 | 9 | 10 |
| 12 | 13 | 14 | 15 | 16 | 17 |
| 19 | 20 | 21 | 22 | 23 | 24 |
| 26 | 27 | 28 | 29 | 30 | 31 |