Reading
Reading
Reading
Reading is a top priority for all children as it underpins all of the curriculum areas. As your child moves through school, they will need to READ instructions to conduct a Science experience, READ facts about historical figures and may even end up READING a story to a younger child.
Our team are committed to giving your child the opportunity to become a successful reader but we can not do it on our own. We need your support! The National expectation for the end of Reception is that children are reading simple sentences in Red banded books.

Please support your child to read their school reading book 5 times per week for 5-10 minutes. We strongly recommend enjoying a bedtime story together too as this will help your child to build up a rich vocabulary and develop a love of reading.
25 Books To Read In Reception
We are excited to announce that you will be the first cohort to access our new reading initiative. We have compiled a collection of our favourite stories, books recommended by famous authors and some children's classics. The initiative will work like a Library service. Each week, your child will choose a book to take home to enjoy as bedtime story.
We would like you to encourage your child to enjoy the illustrations and listen to the story. In addition to this, each book as a 'Top Tips' sheet with some ideas of what you can talk about. There are also lots of ideas for home learning projects to keep your child busy at home.
Bear Words
Our Bear Word scheme consists of 30 'Bears'. The aim of the scheme is to teach your child how to use phonics strategies to decode words. Bears 1-5 consist of the phonics sounds that your child needs to learn in order to read and write words. Once your child is confident at recognising these single sounds, the Bears move onto word level.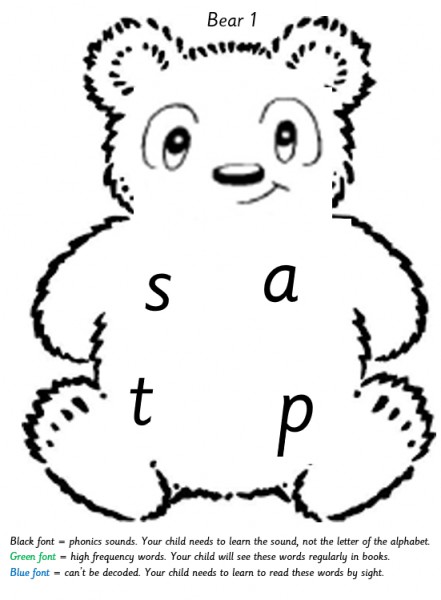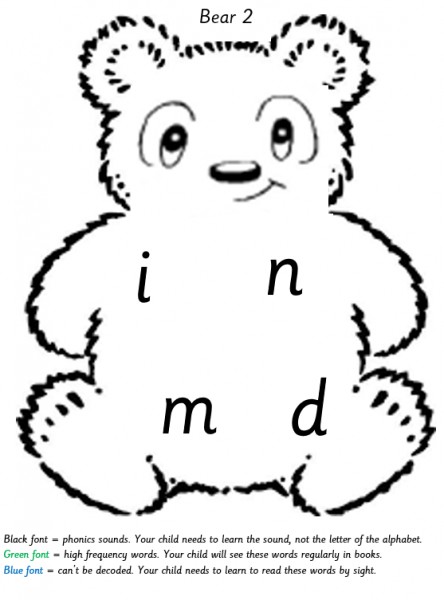 We check Bear Words every Friday. It is important that you help your child commit these sounds/words to their long-term memory by practising them regularly at home.
October 2021
| M | T | W | T | F | WE |
| --- | --- | --- | --- | --- | --- |
| | | | | 1 | 2 |
| 4 | 5 | 6 | 7 | 8 | 9 |
| 11 | 12 | 13 | 14 | 15 | 16 |
| 18 | 19 | 20 | 21 | 22 | 23 |
| 25 | 26 | 27 | 28 | 29 | 30 |