Welcome to Forest School & Garden
Forest School
SPRING 2018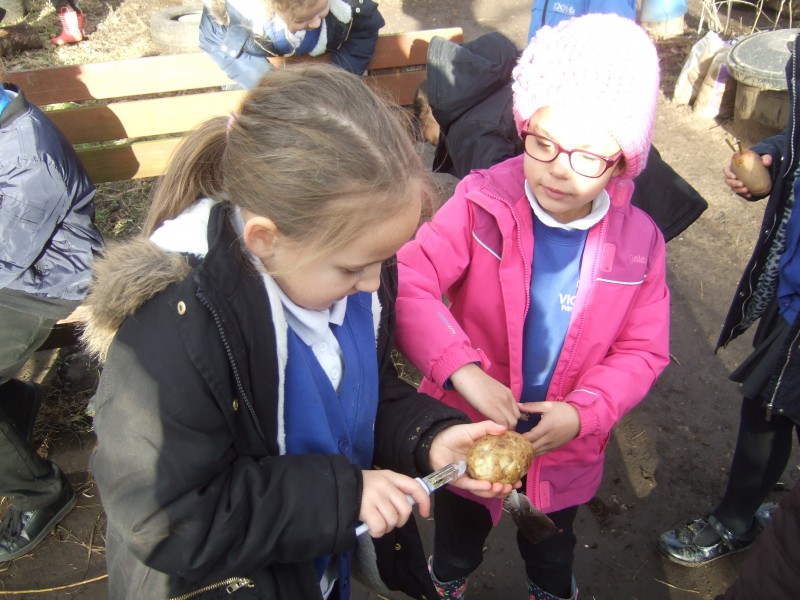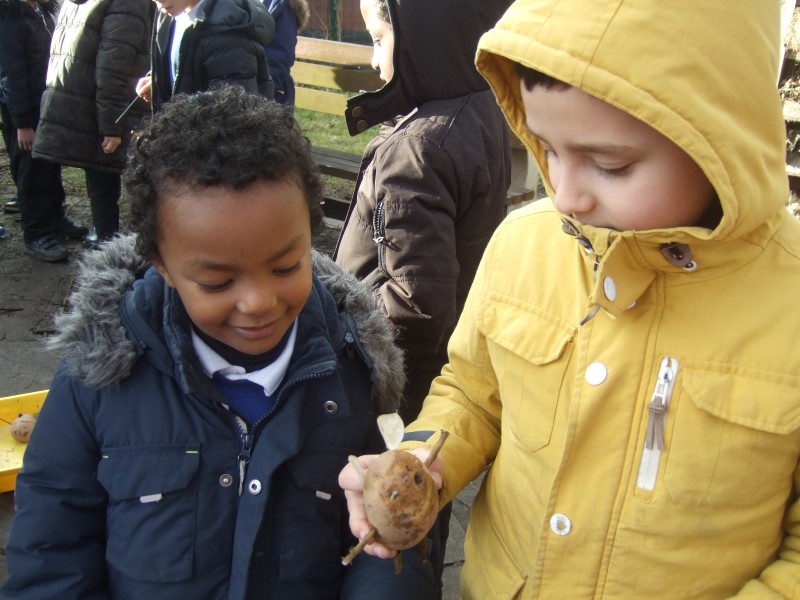 Reception and Year 3 working together to make a Bog Baby puppet using a range of natural materials.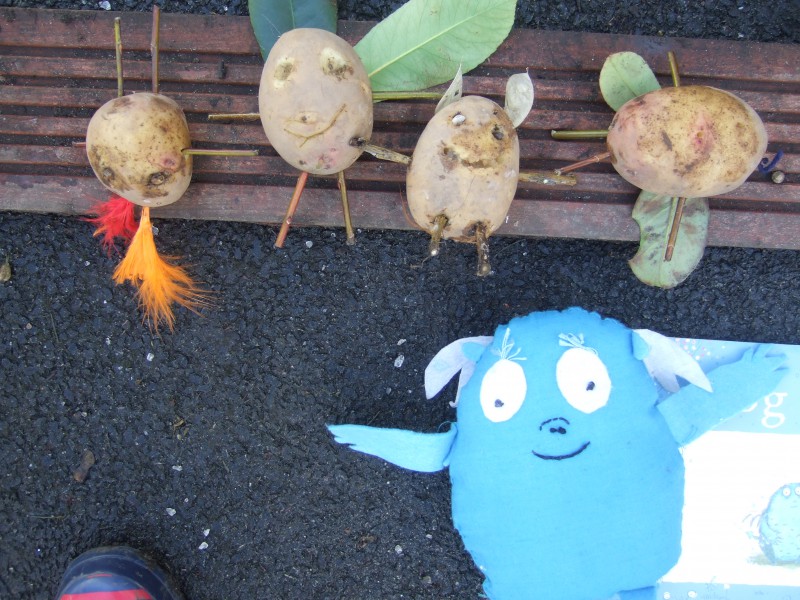 We created a whole "school" of Bog Babies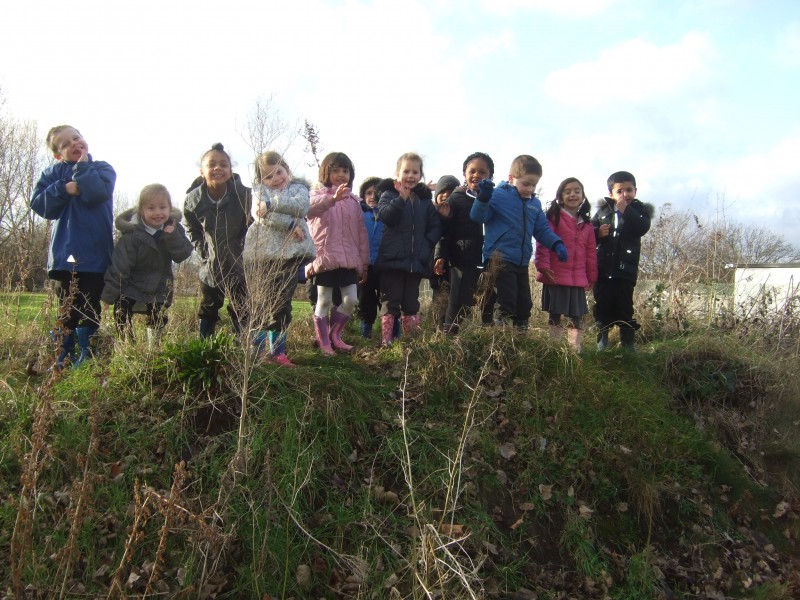 We climbed up the hill and we could all feel out of breath and our hearts beating much faster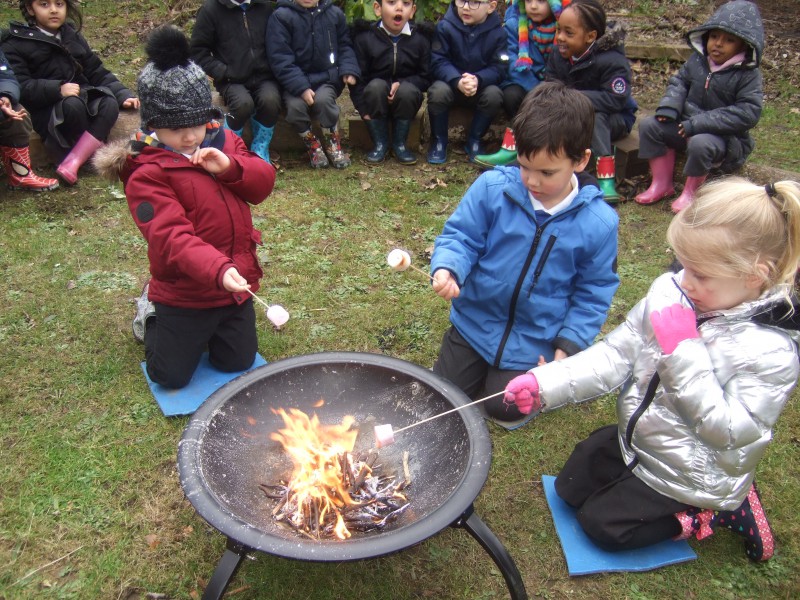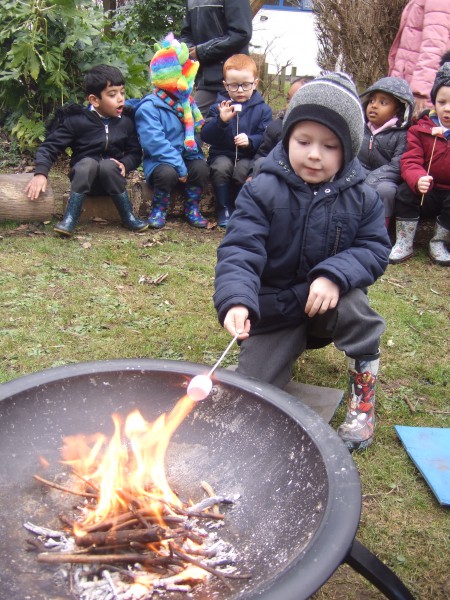 We were learning how to stay safe around the fire.
KS 2 outdoor activities
​​Trust and confidence building exercises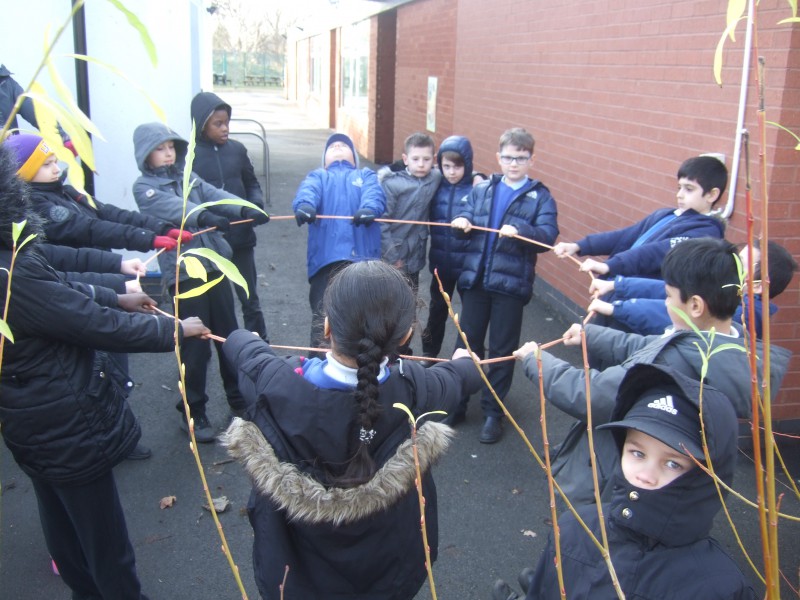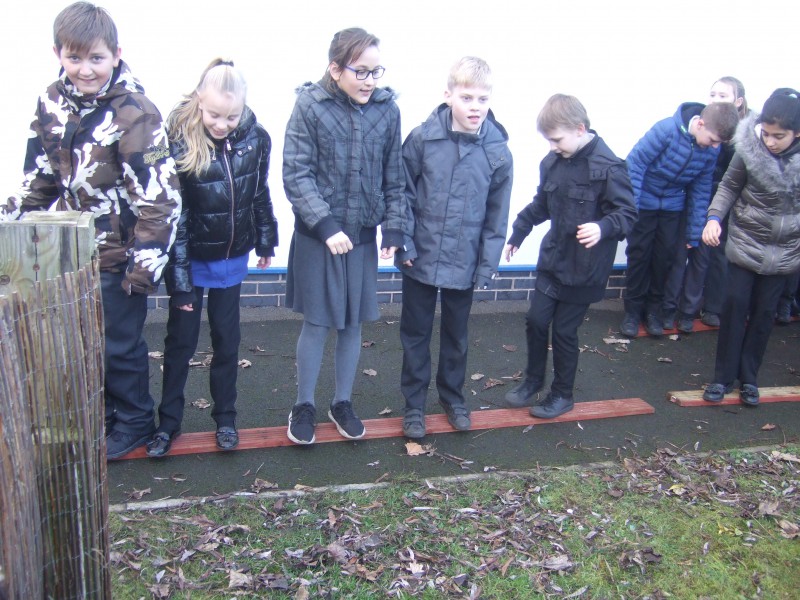 Year 2 were learning abut foods which come from the rain forest and compared them to foods which we grow in our school garden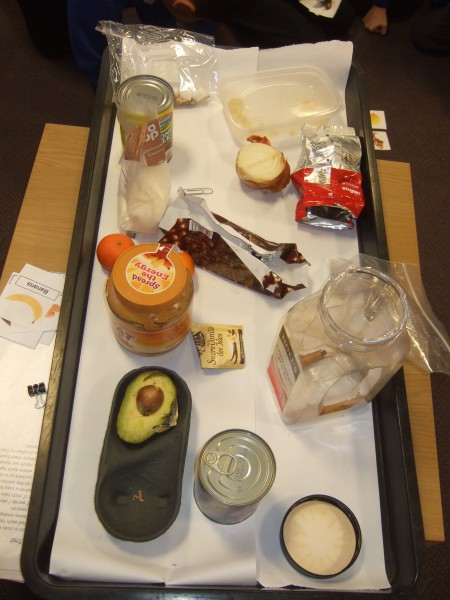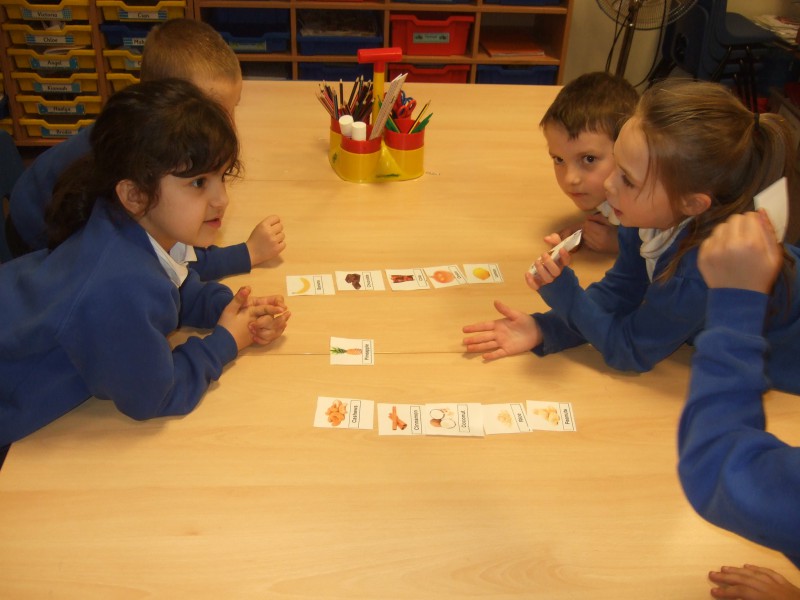 Celebrating Chinese New Year with the love story illustrated by the willow pattern on a plate.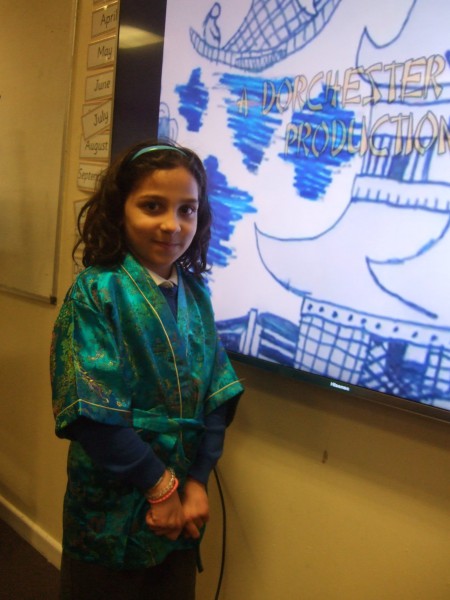 We found a willow tree in our garden.
Maybe there is a story to be found here too?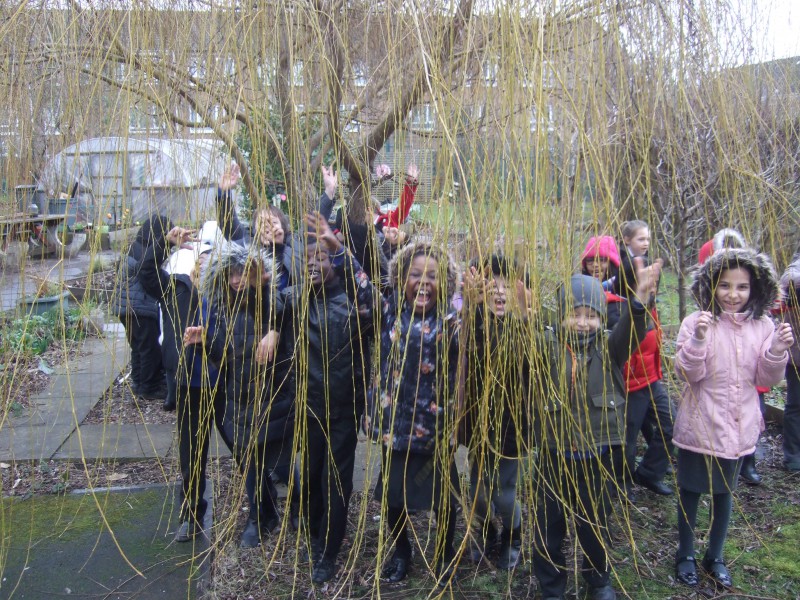 _____________________________________________________________________
Year 4 and 5 were making 2D shapes using willow branches.
The shapes will be used by the Nursery and Reception children during the Shape Hunt next week.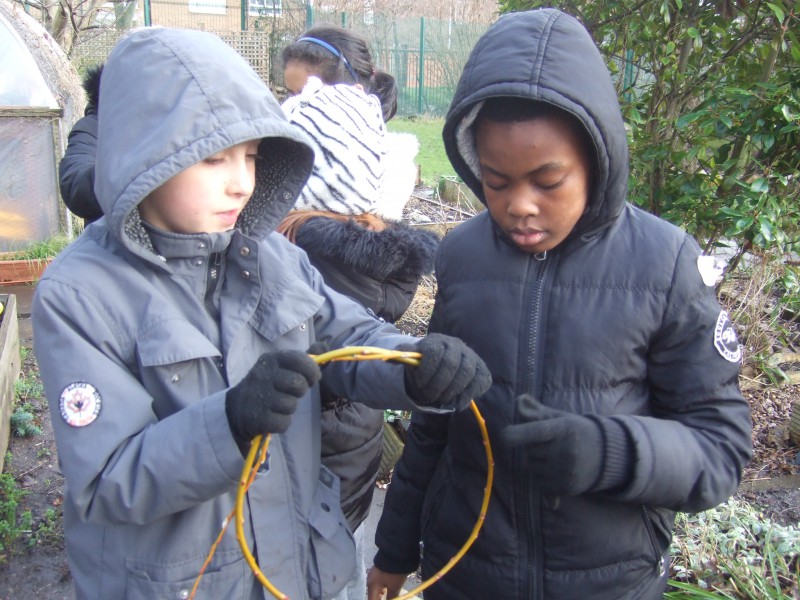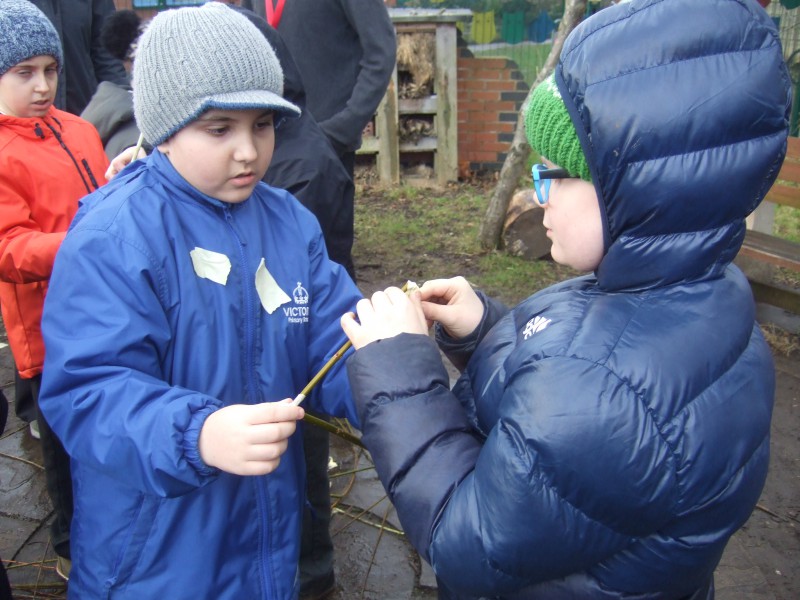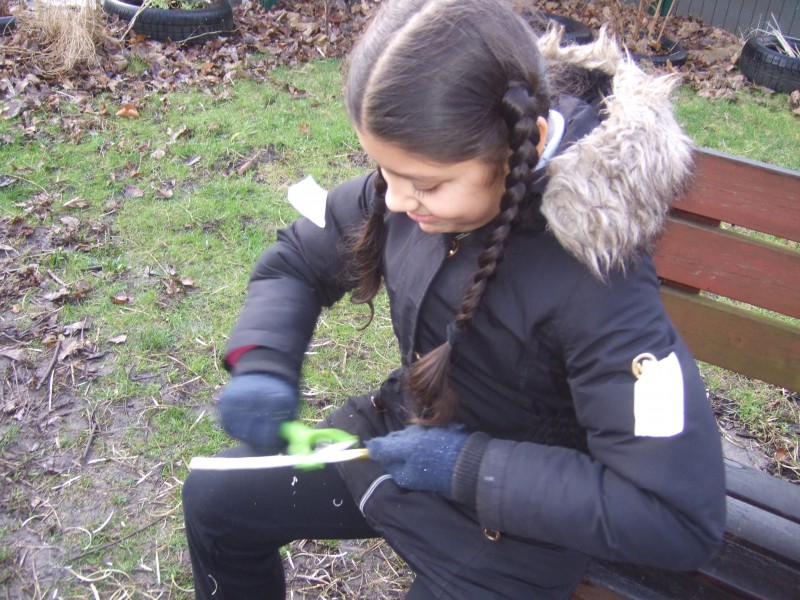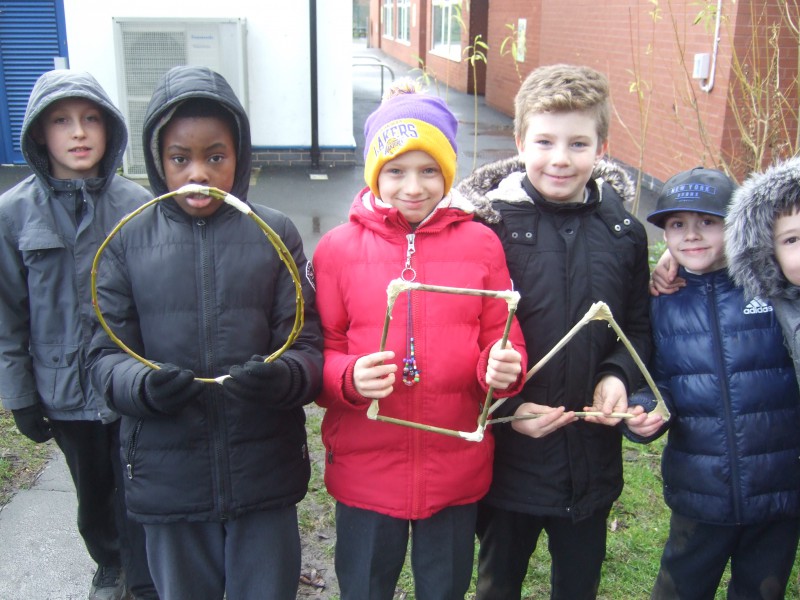 Reception classes were learning about the properties of ice.
We had to rescue some spiders trapped in ice.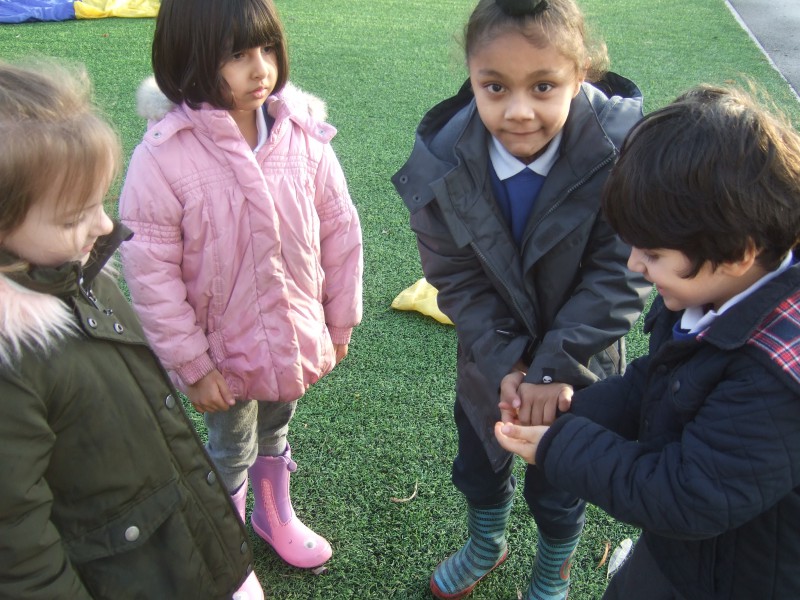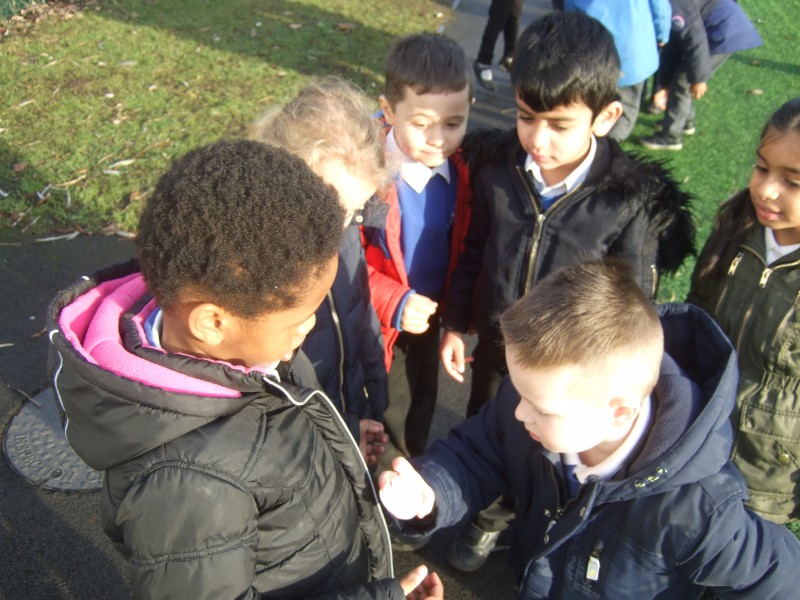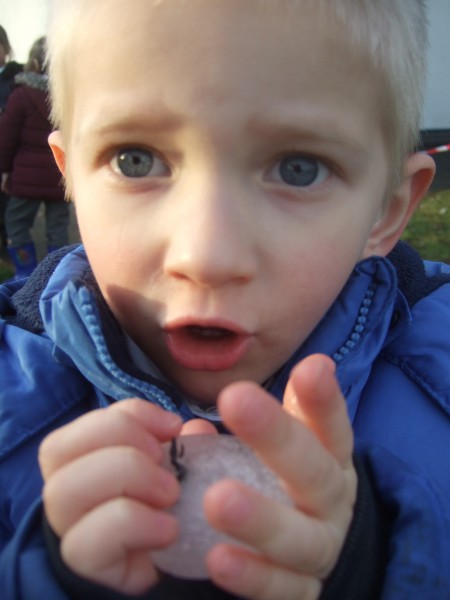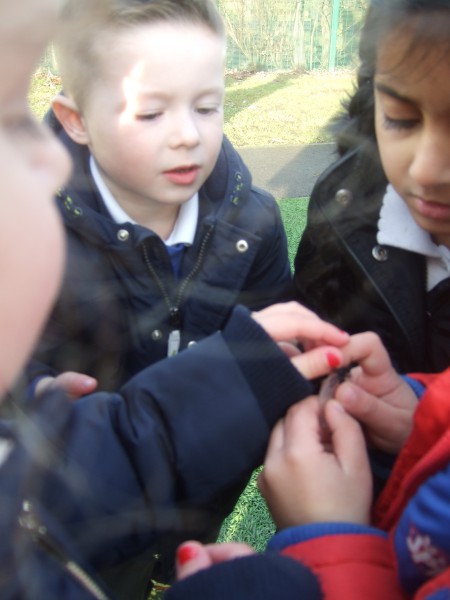 Year 2 were learning about the Great Fire of London.
In Forest School we were learning about the dangers and responsibilities when making a fire.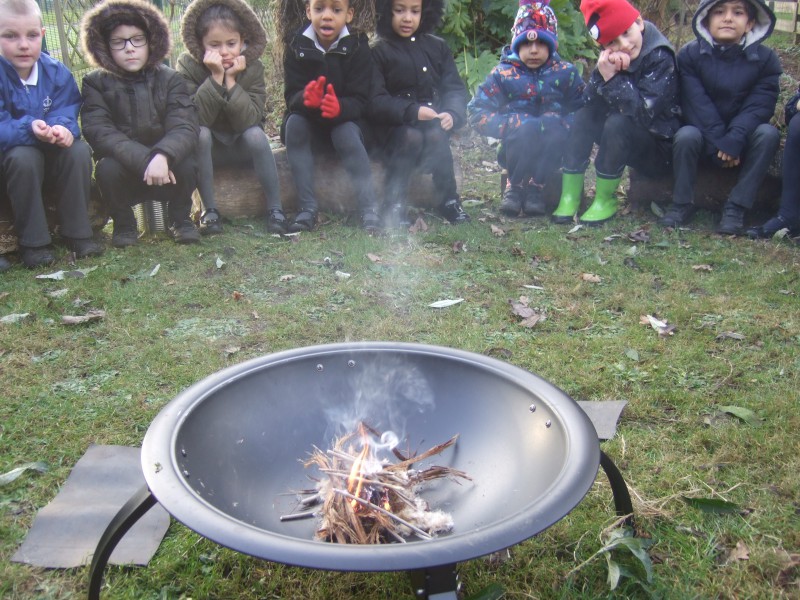 We also roasted some marshmallows. Yummy!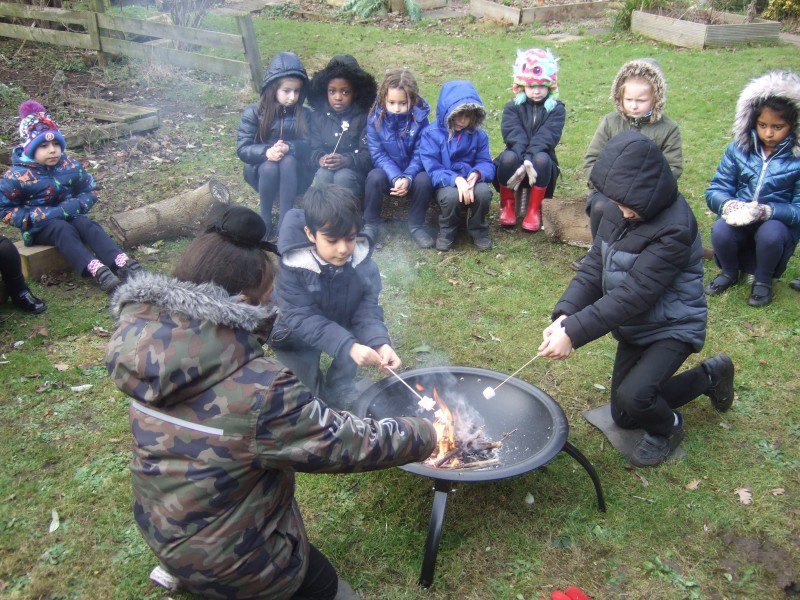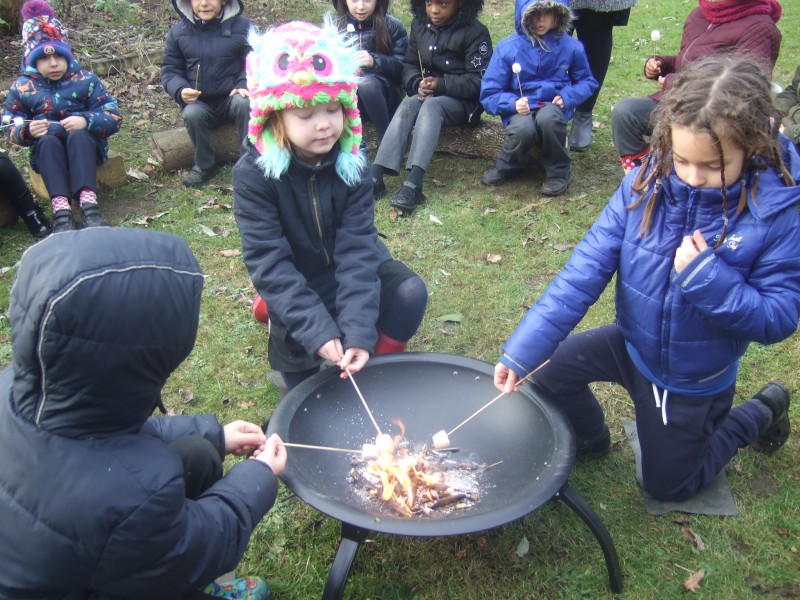 Autumn and Winter Activities
Year 2,3,4,5 and 6 took part in the RSPB outreach project. We were learning about our environment and how our school grounds can support wildlife.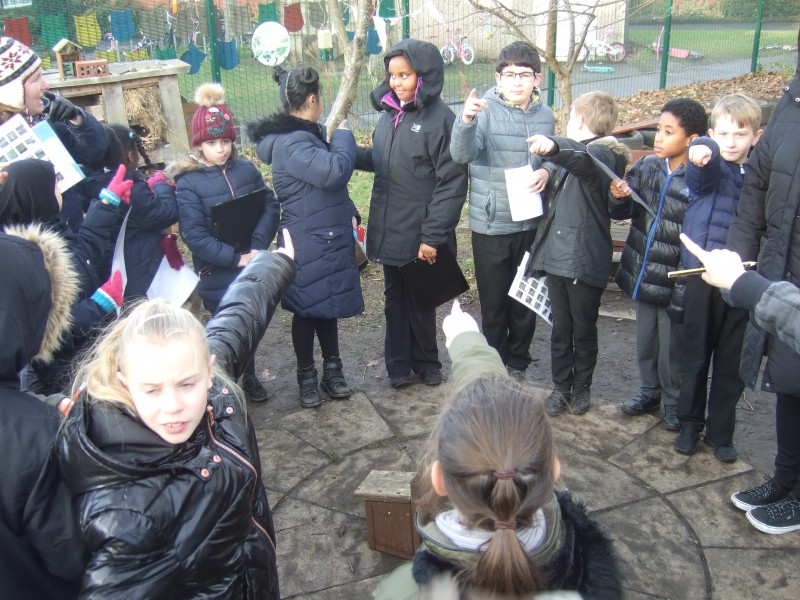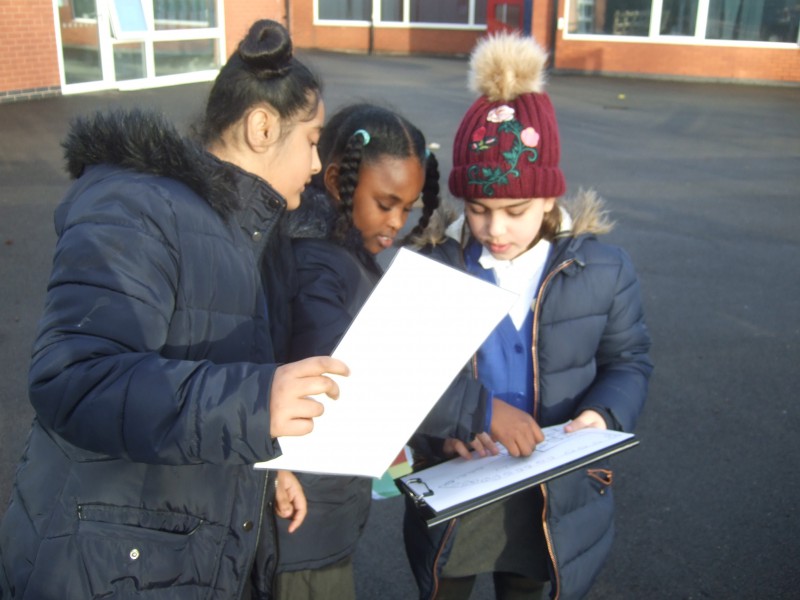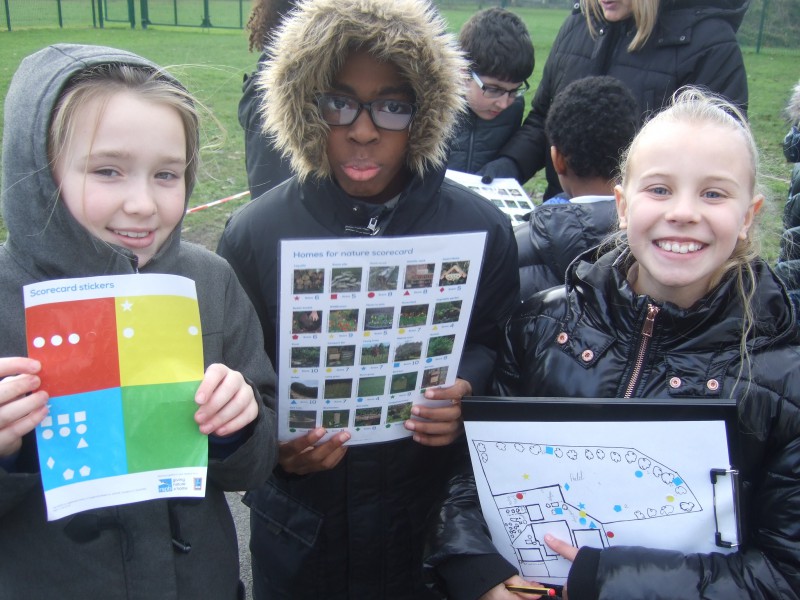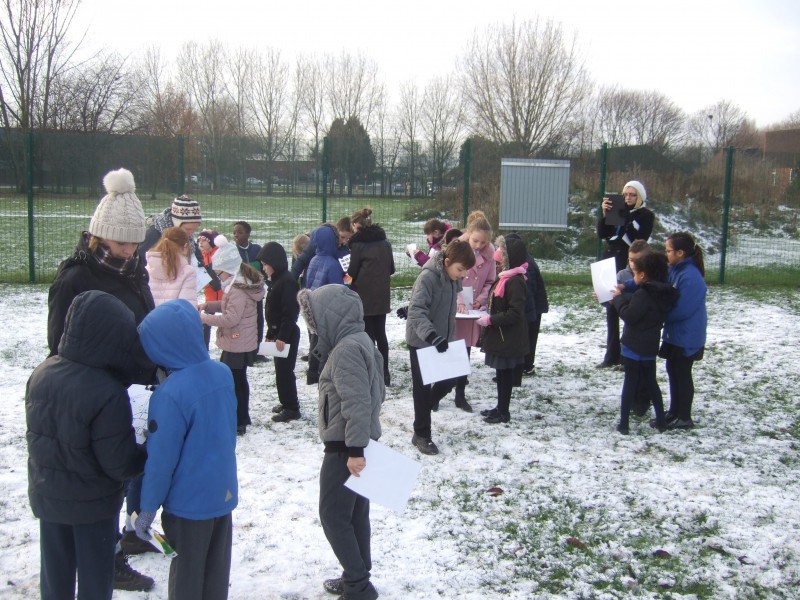 Making decorations for the school Christmas Fair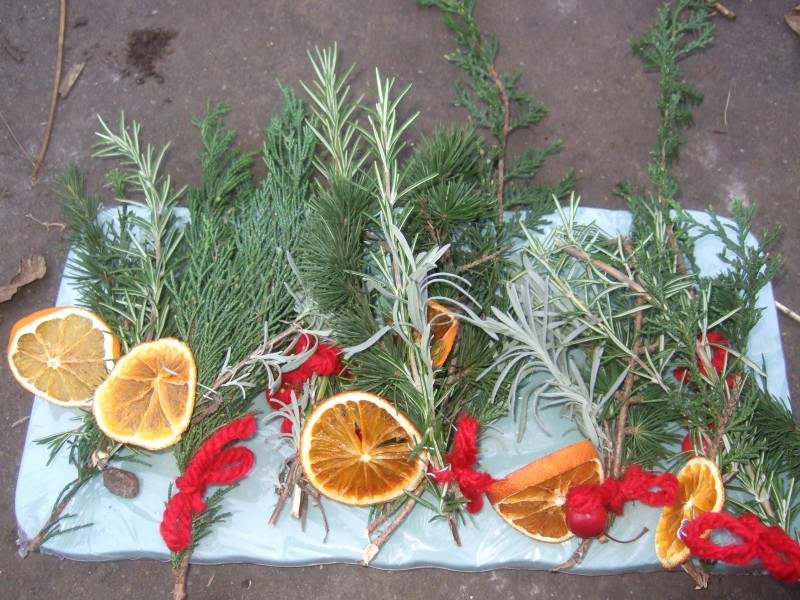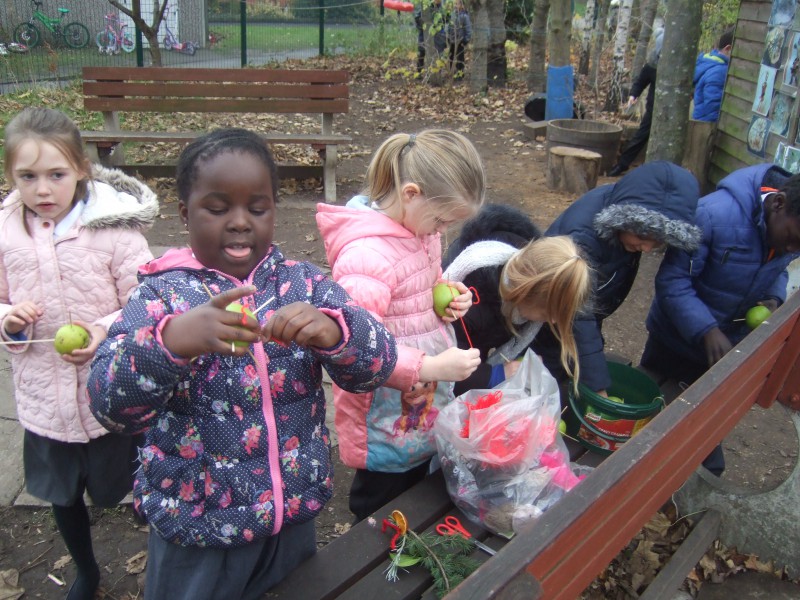 Team and trust building activities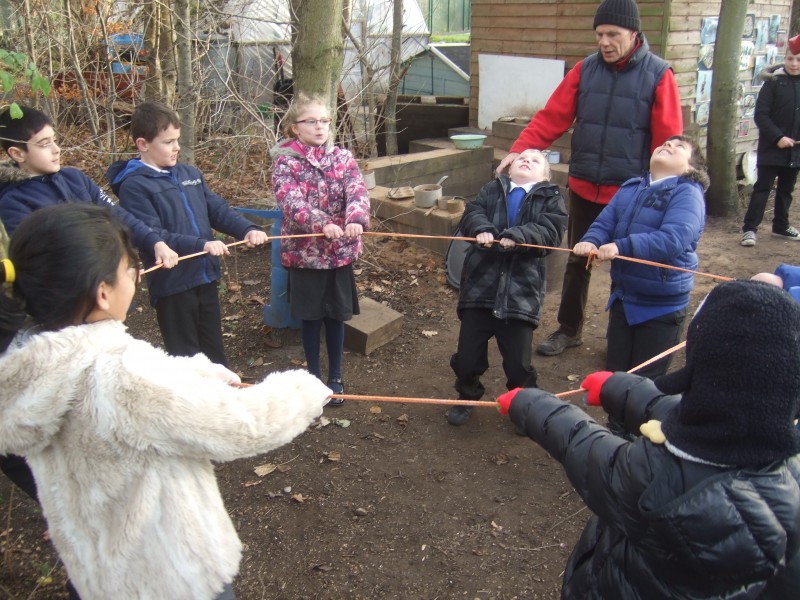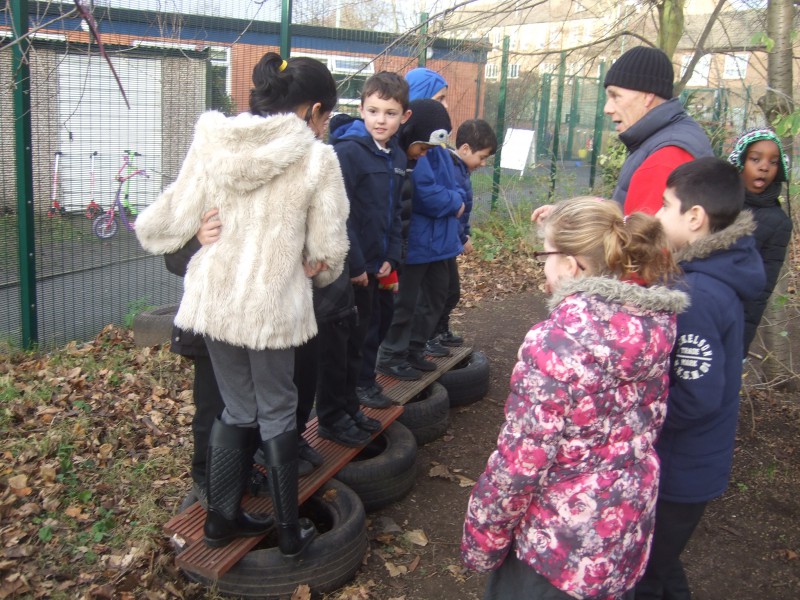 Making Christmas decorations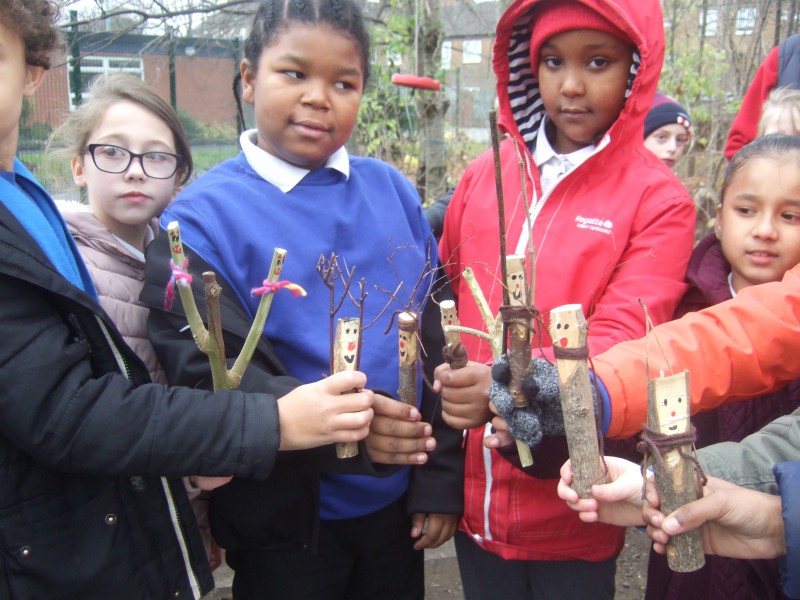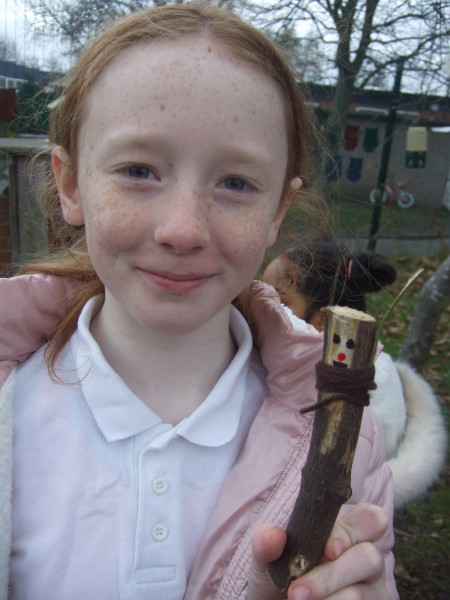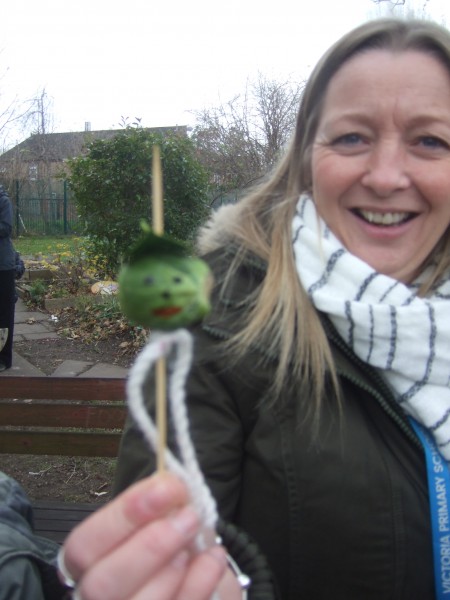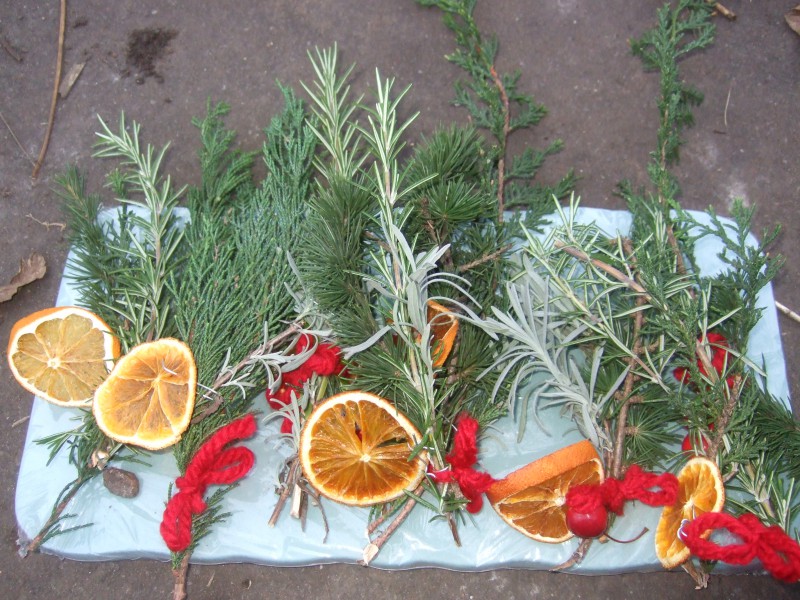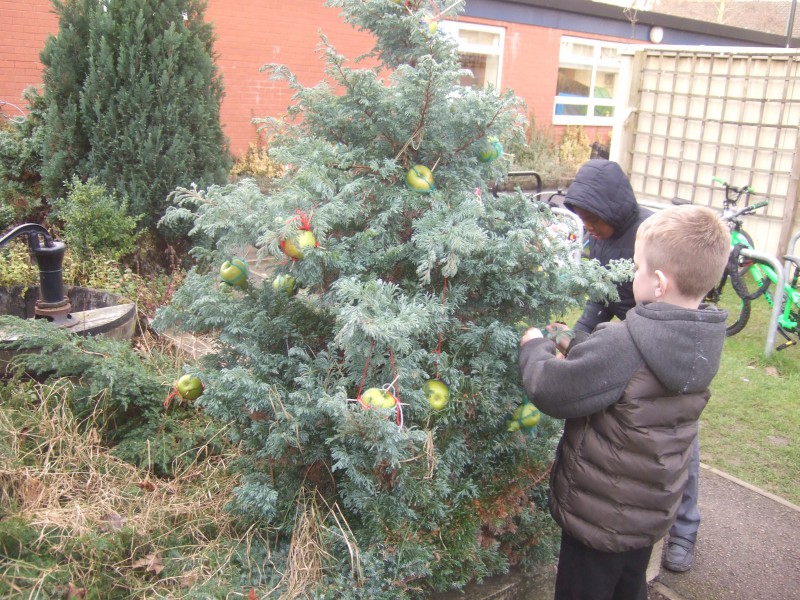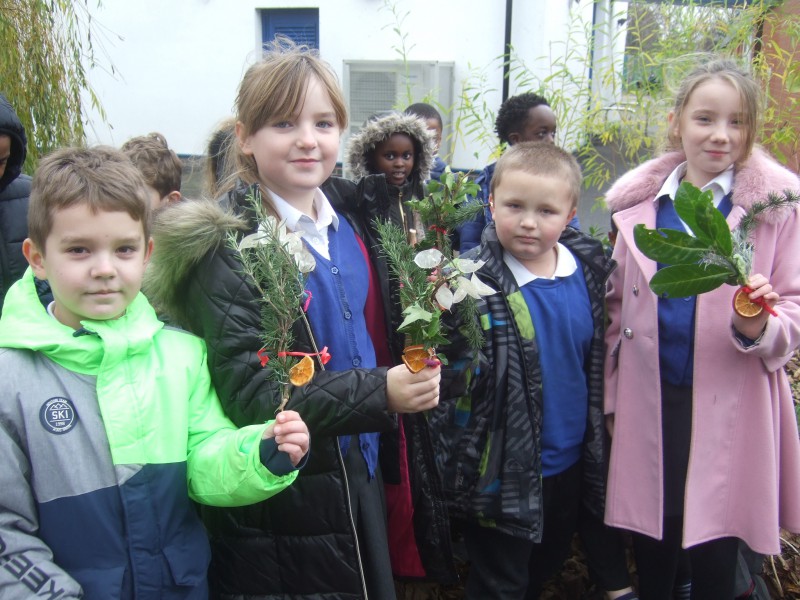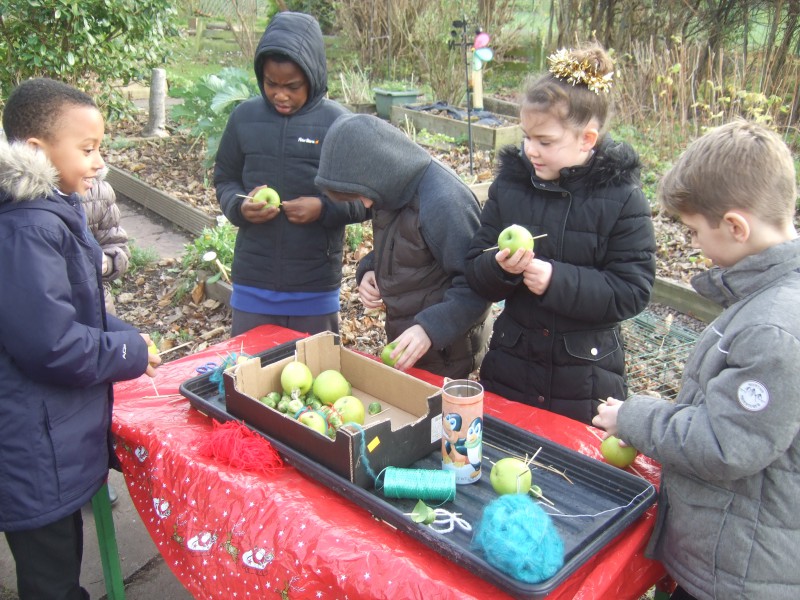 Studying snails with Nursery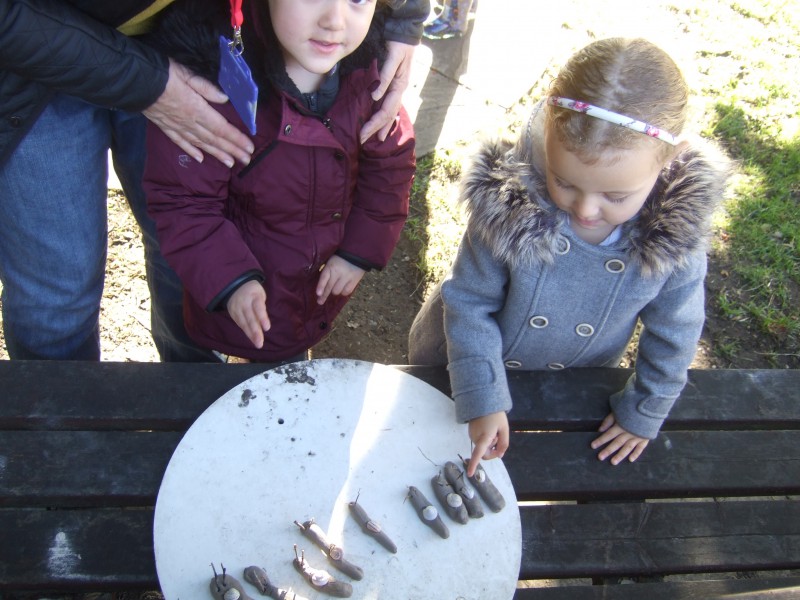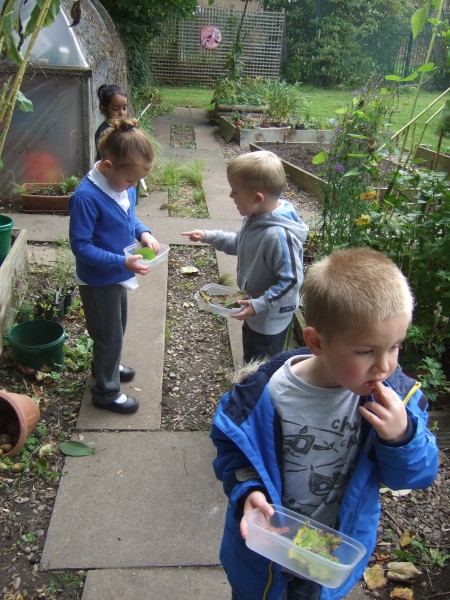 Forest School art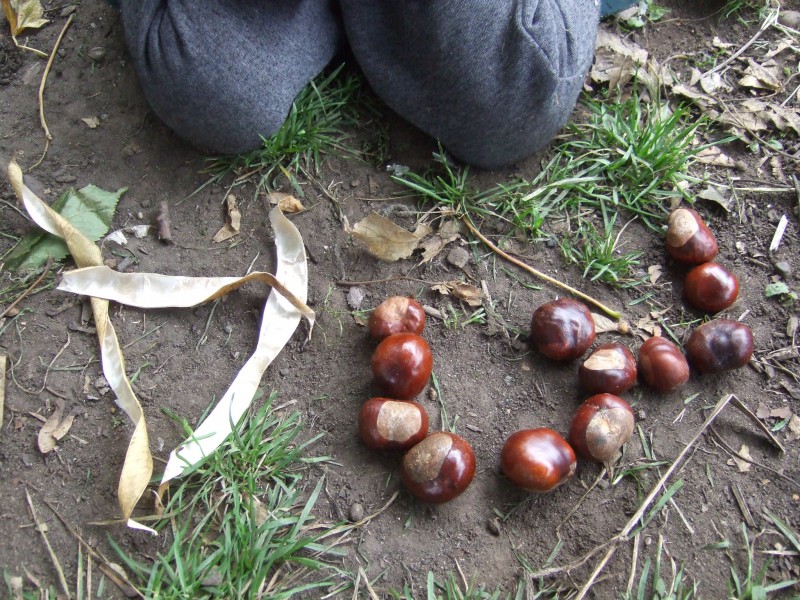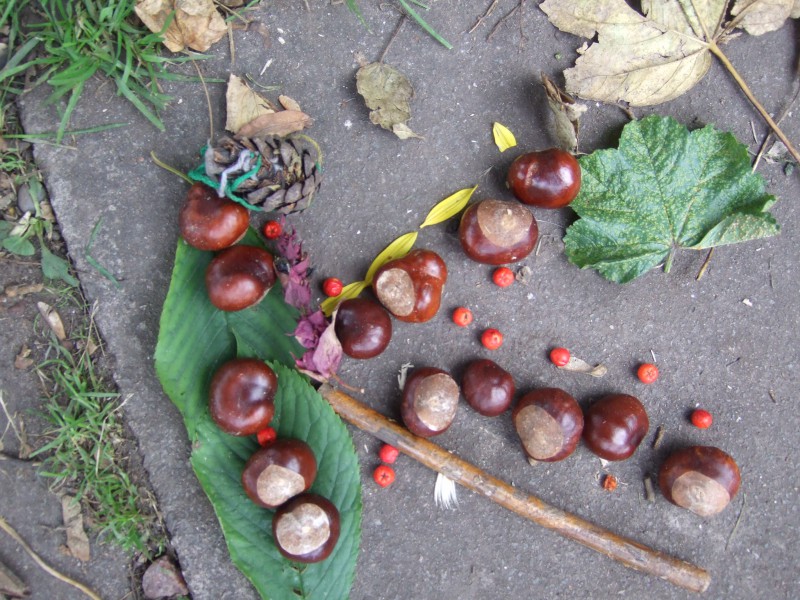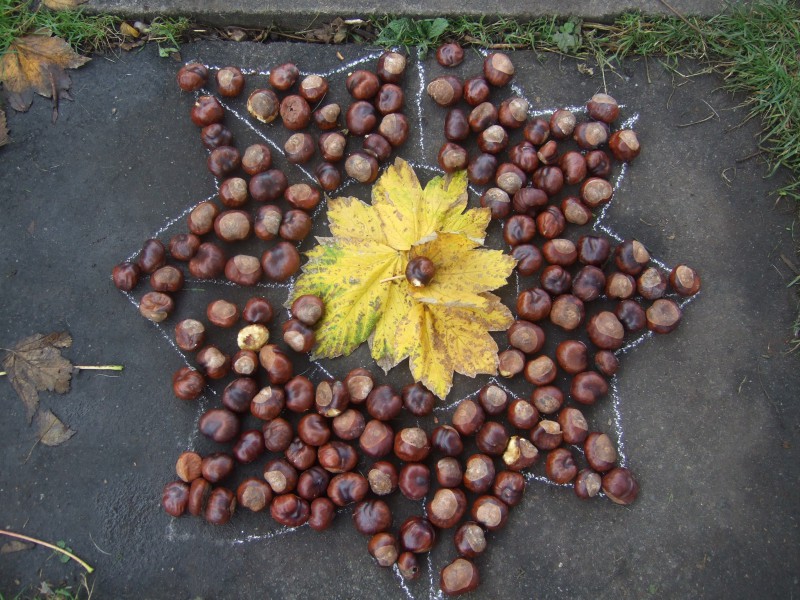 Year 3 and 4 activities.
We are learning to use tools; hammers, peelers and tent pegs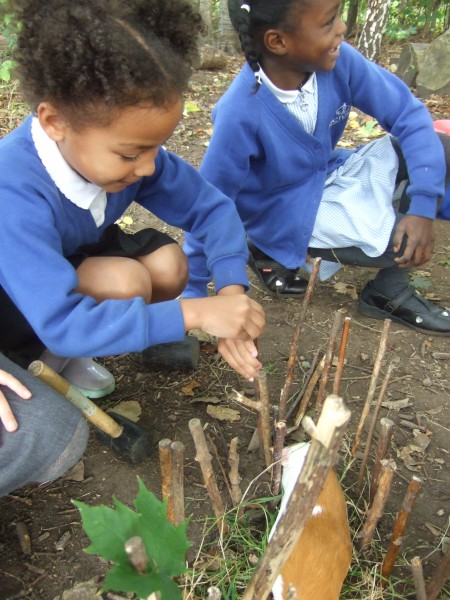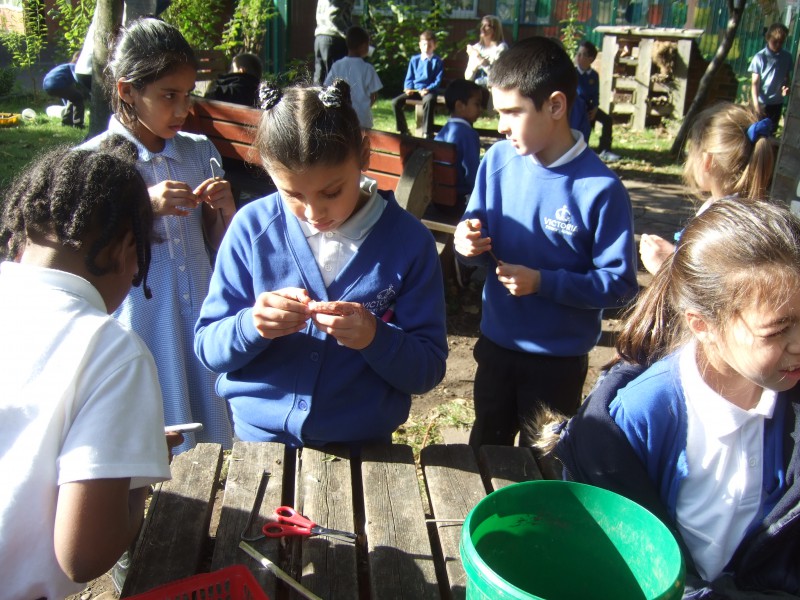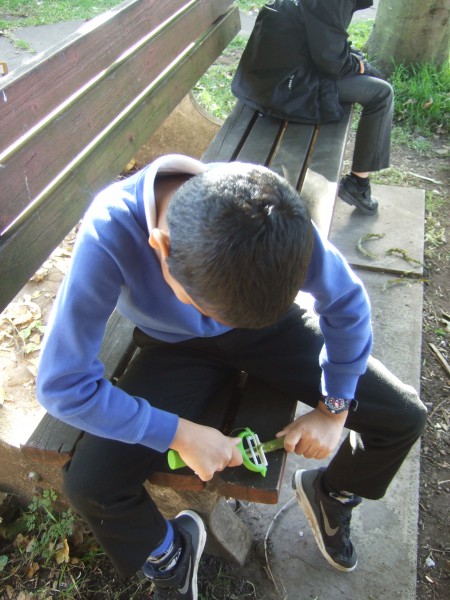 Nursery children.
Looking after guinea pigs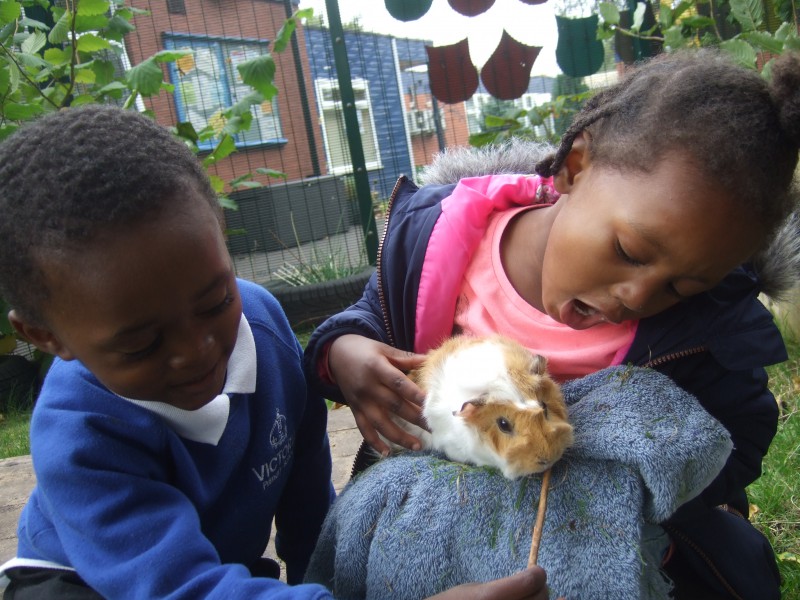 Harvesting carrots for carrot cake.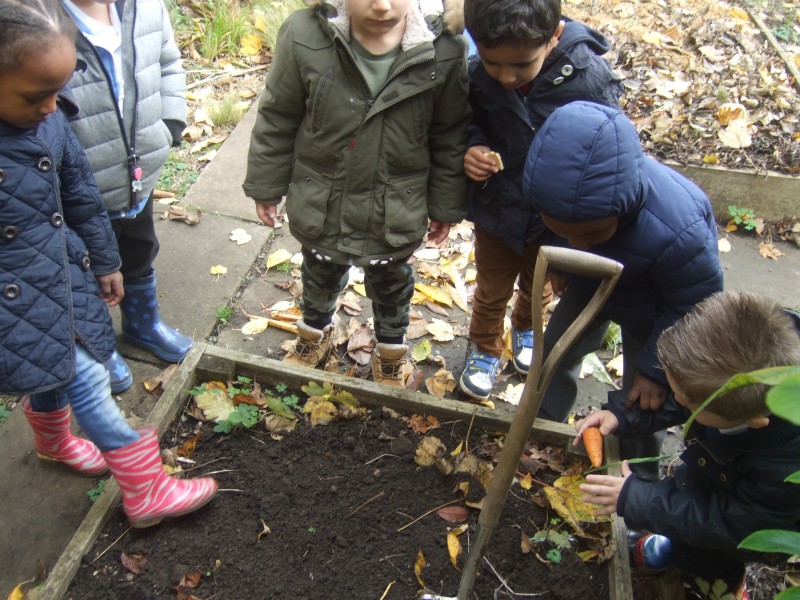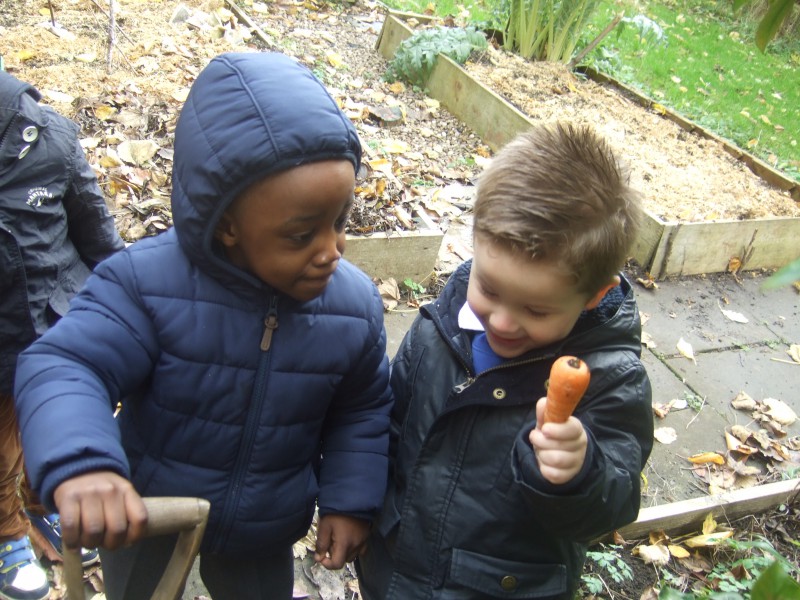 More Year 3 and 4 activities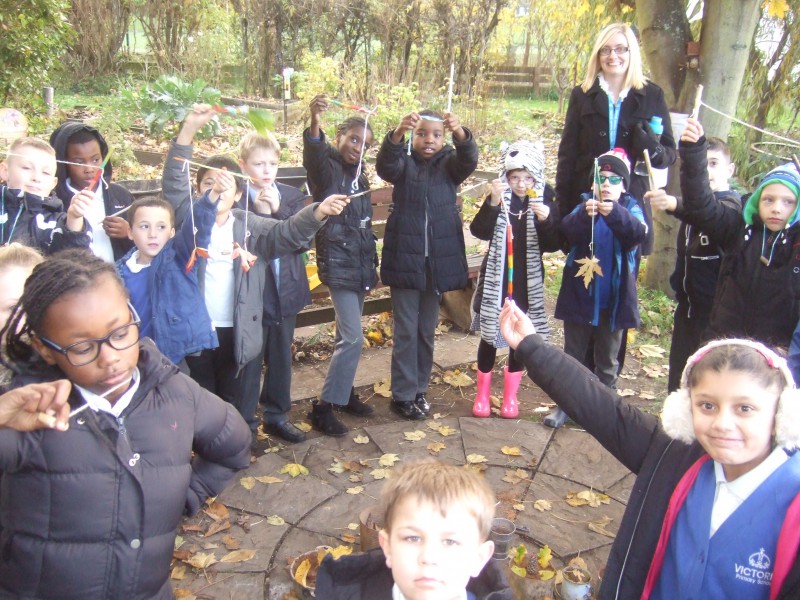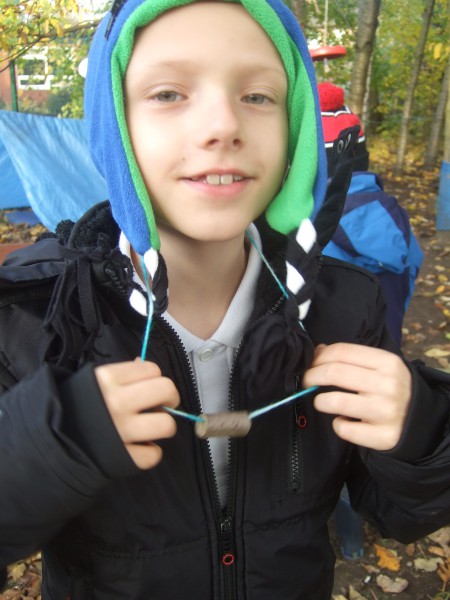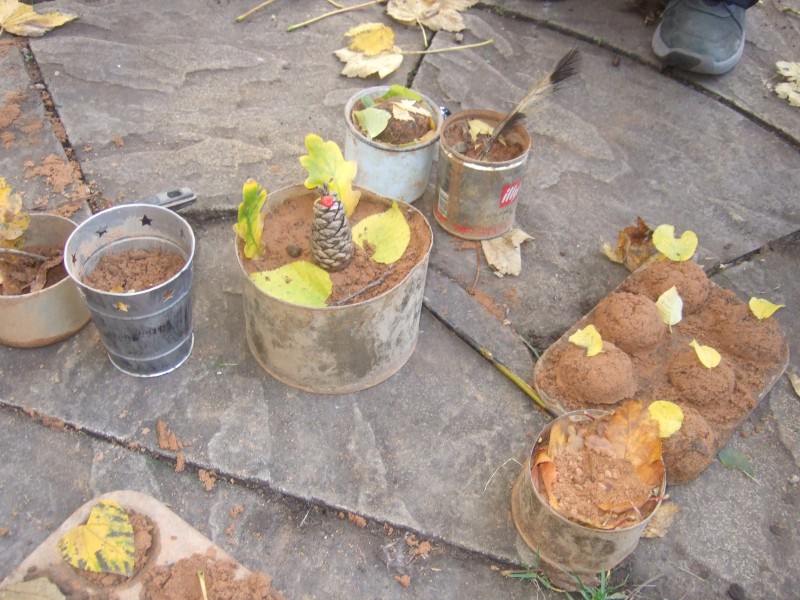 Reception Class -making Stickmen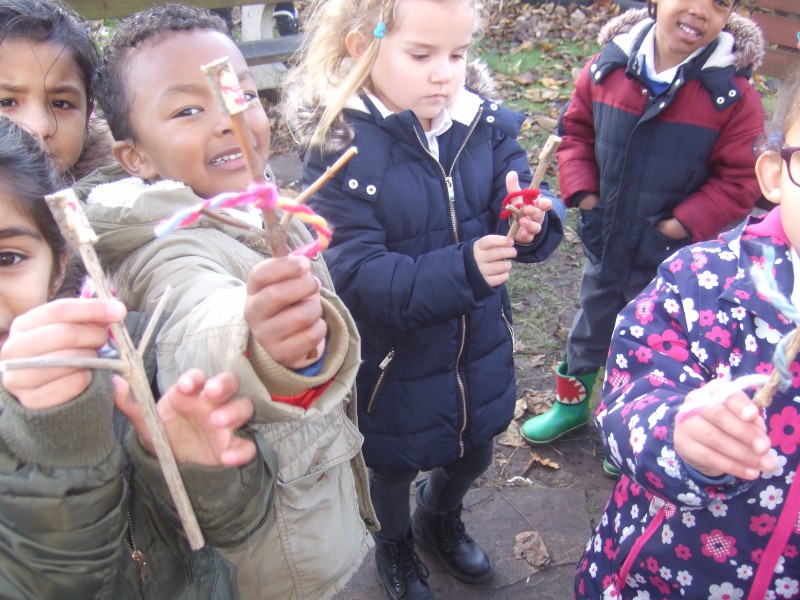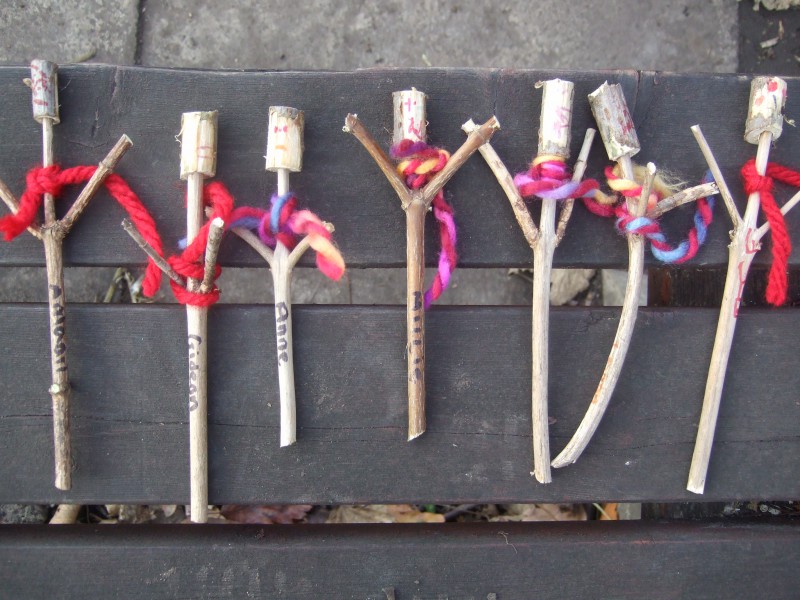 A small visitor. Can you spot it?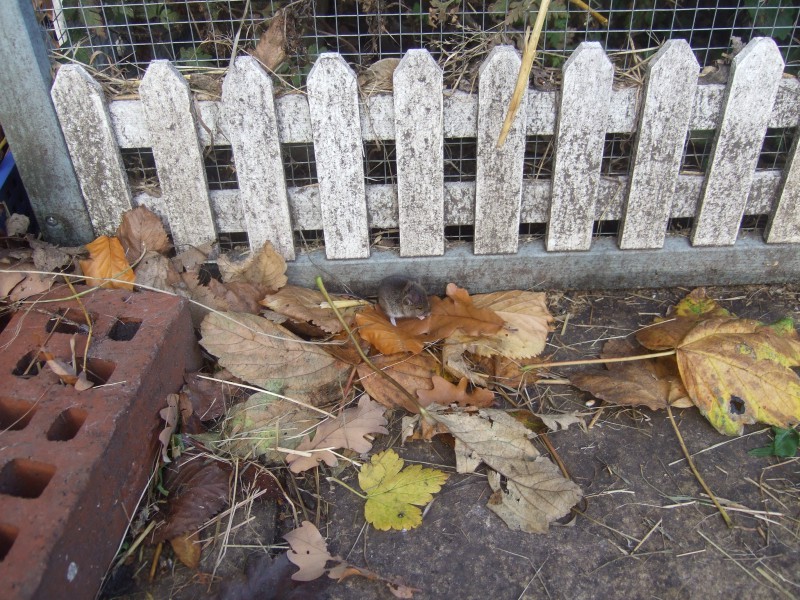 After School Forest Club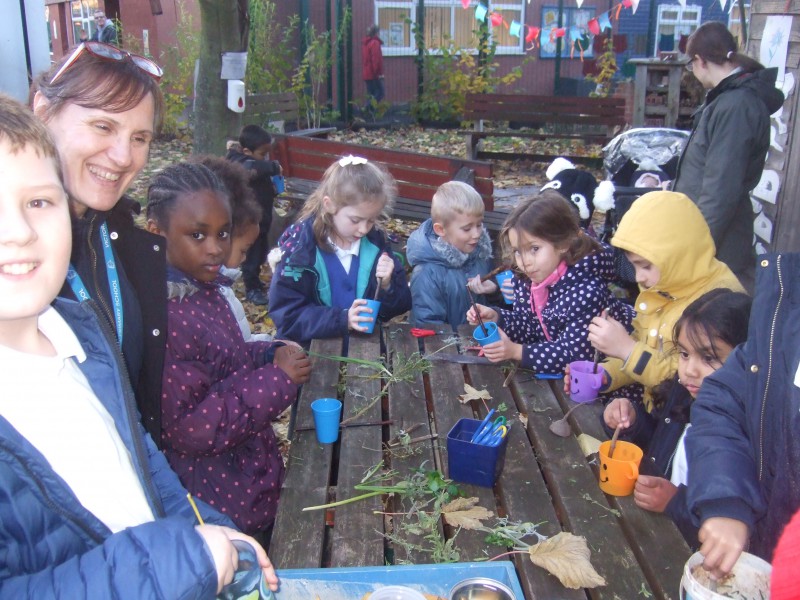 Year 2 - Learning about fire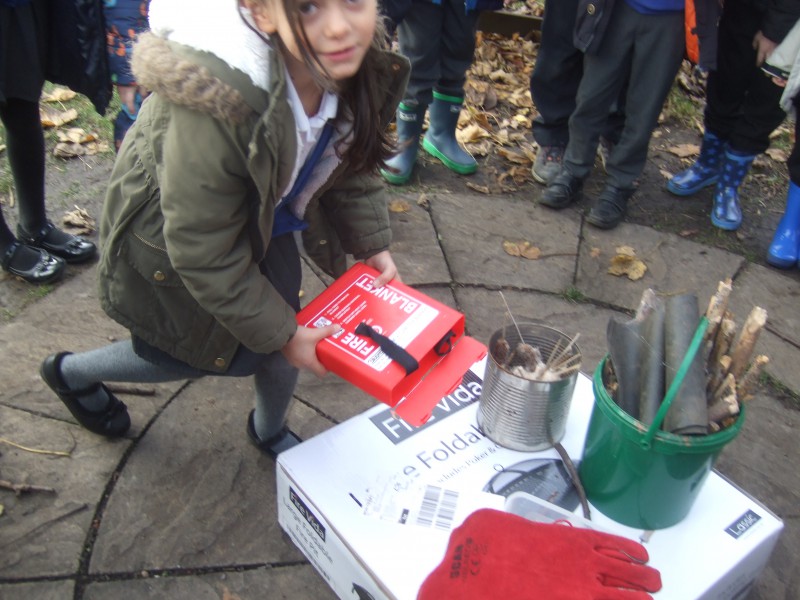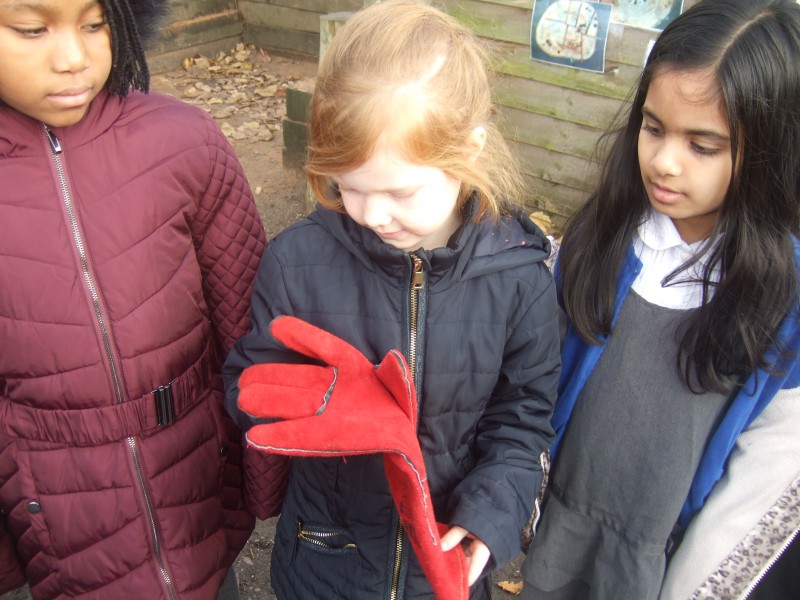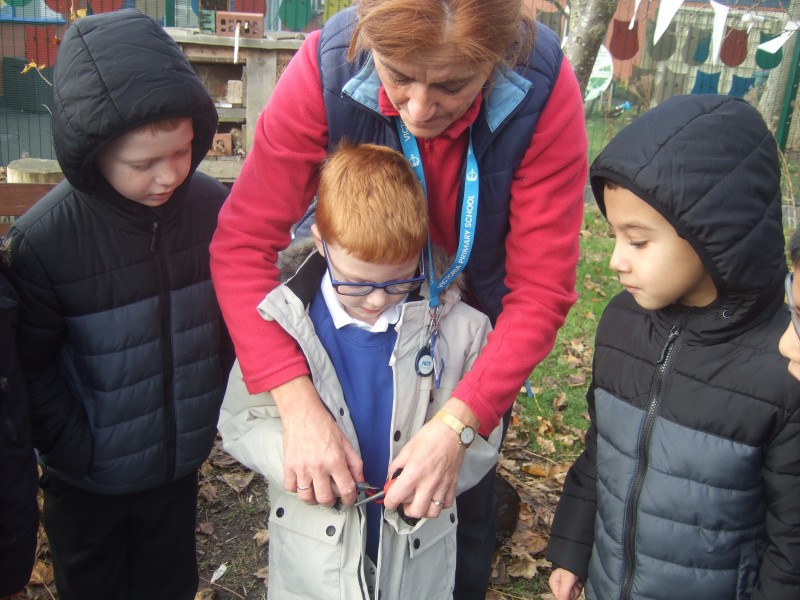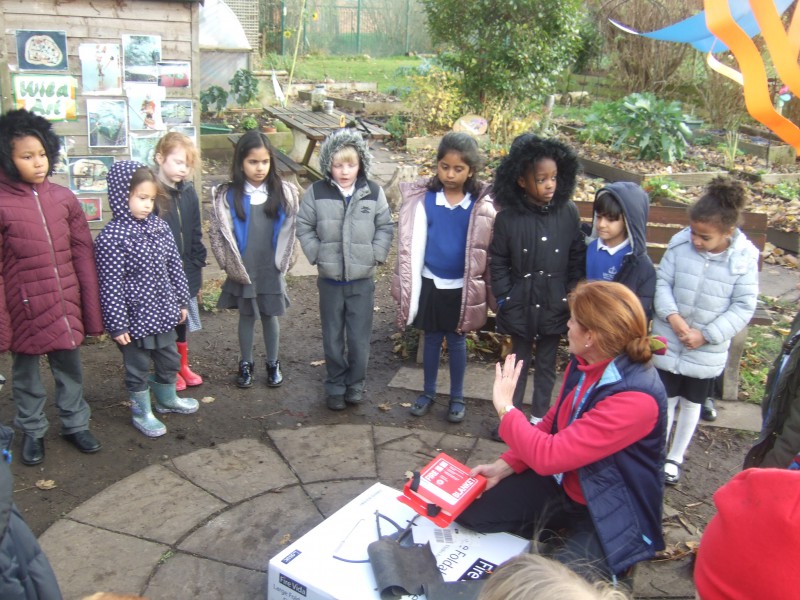 Selling Christmas Cards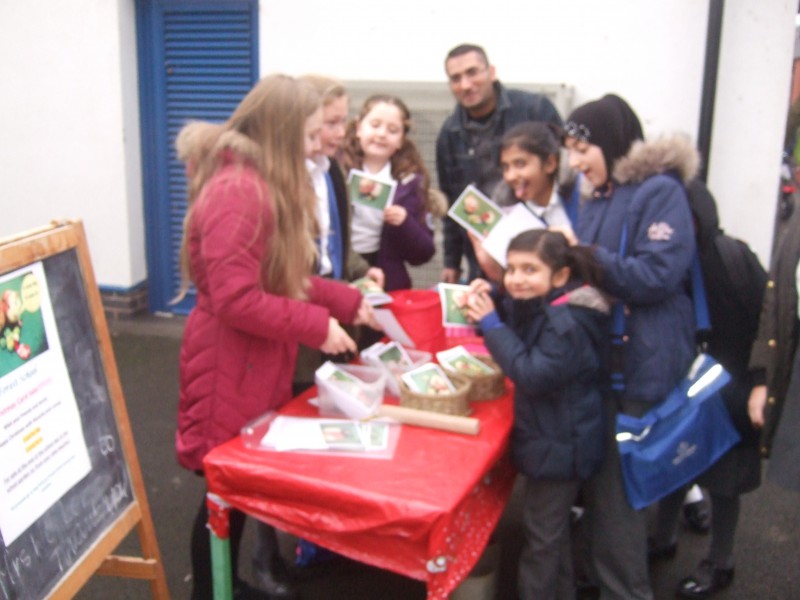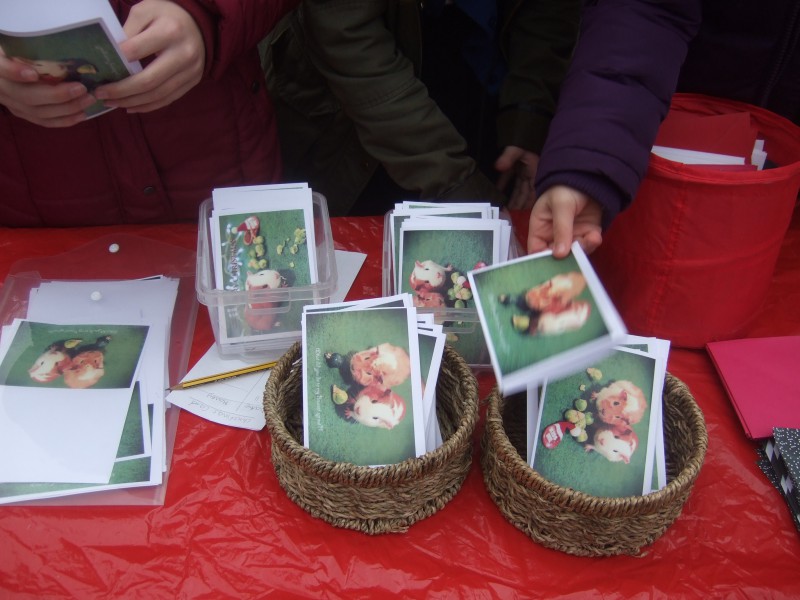 Lunch time Guinea Pigs monitors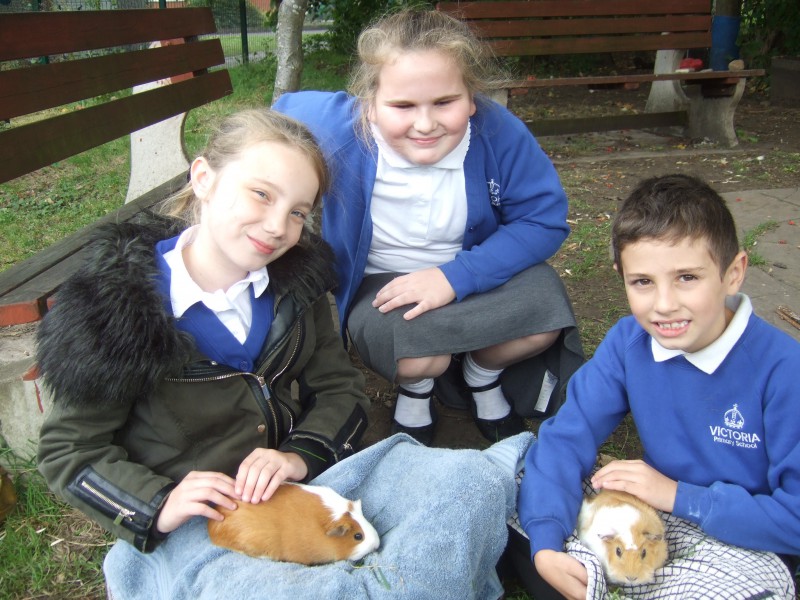 NURSERY IN THE FOREST SCHOOL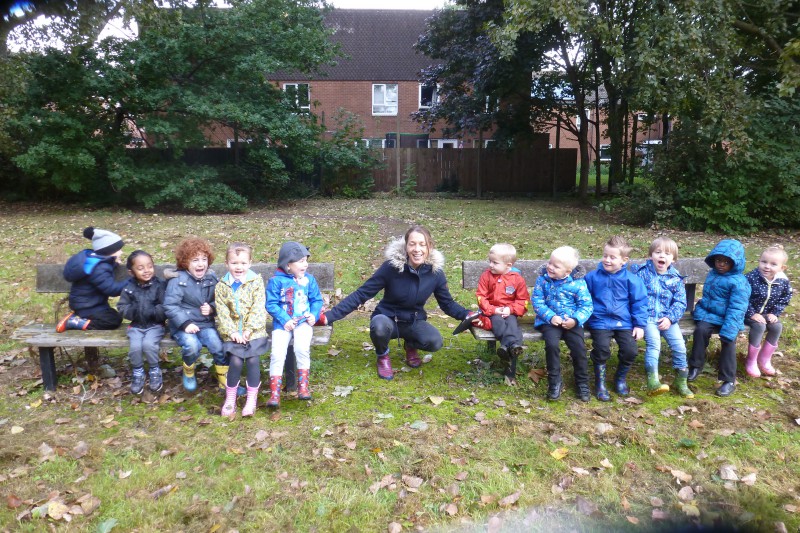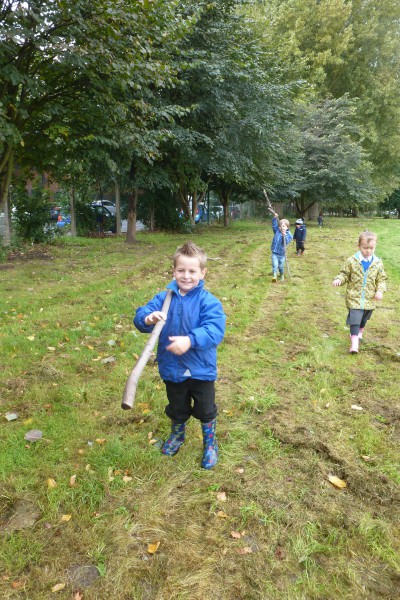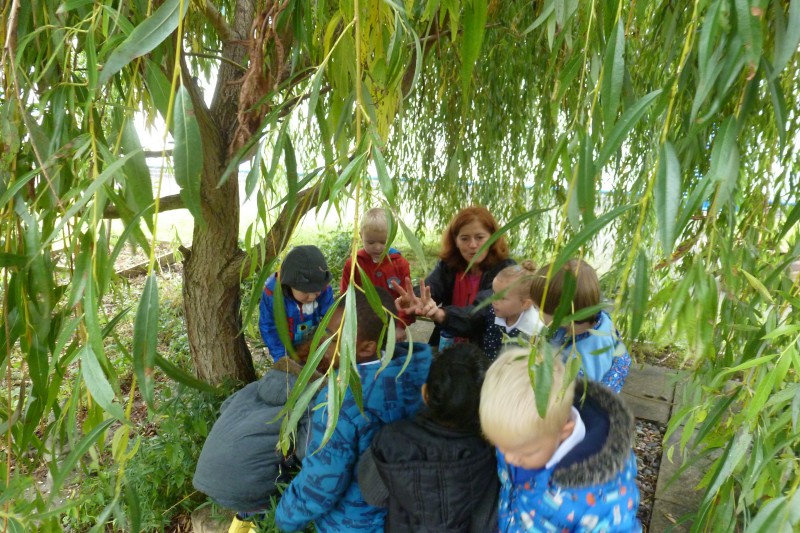 RECEPTION
Reception went on a bear hunt!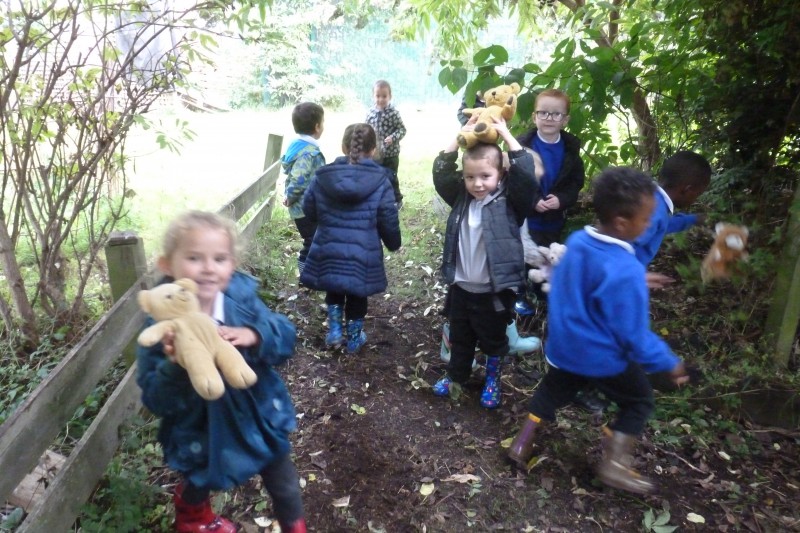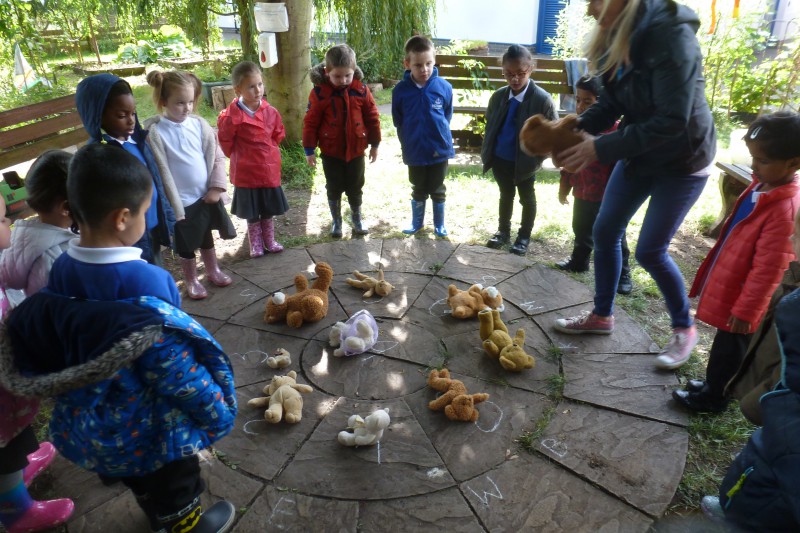 We use different tools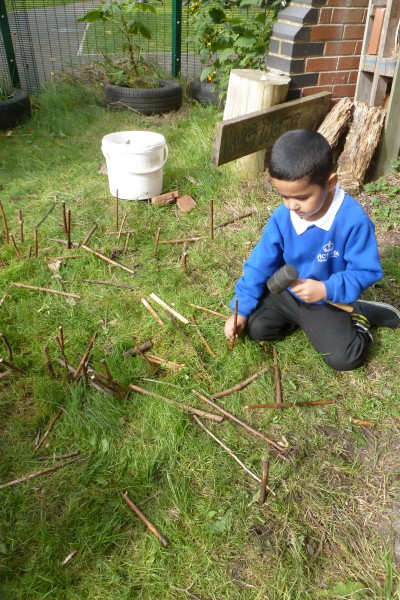 Our guinea pigs are very friendly and cuddly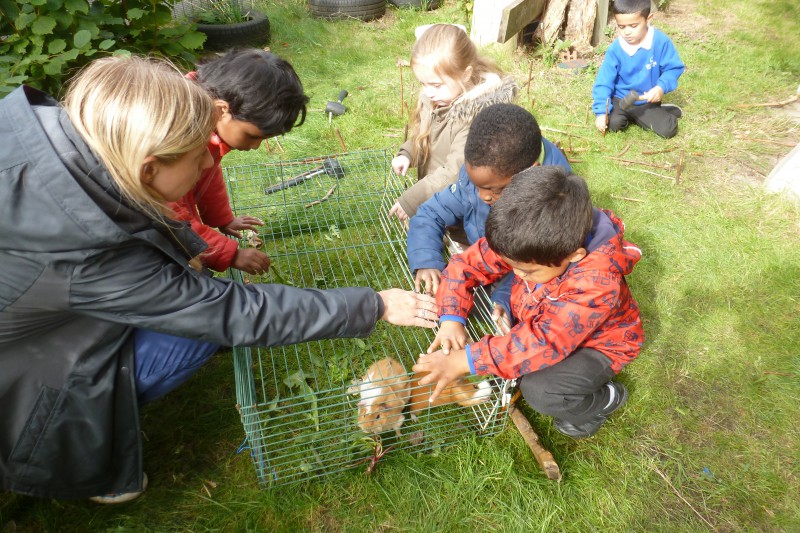 Team work is dream work!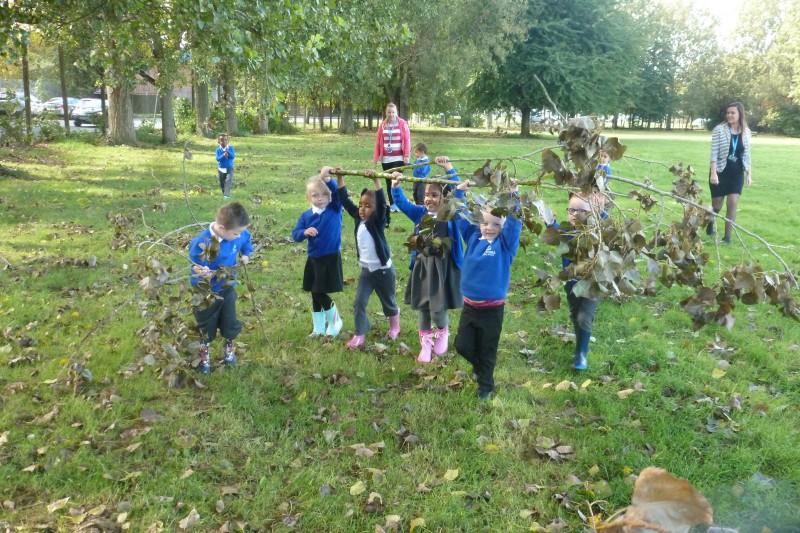 Who can reach higher?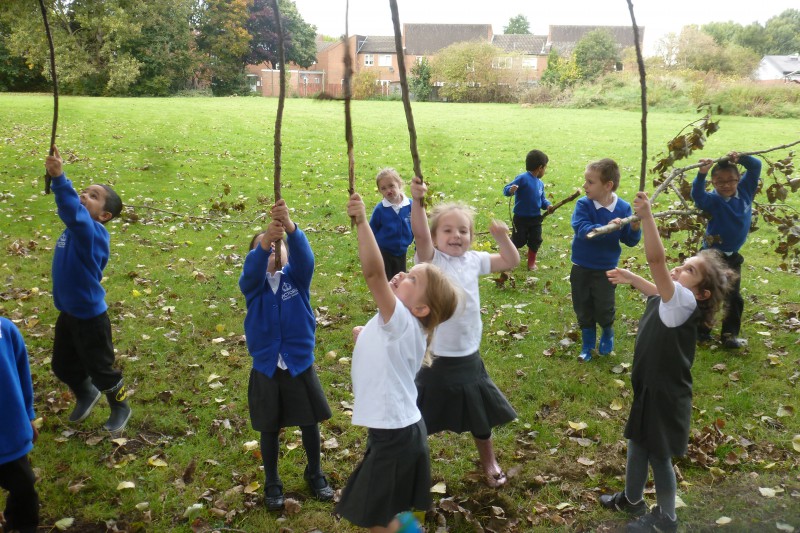 Our hearts were beating fast after a run down the field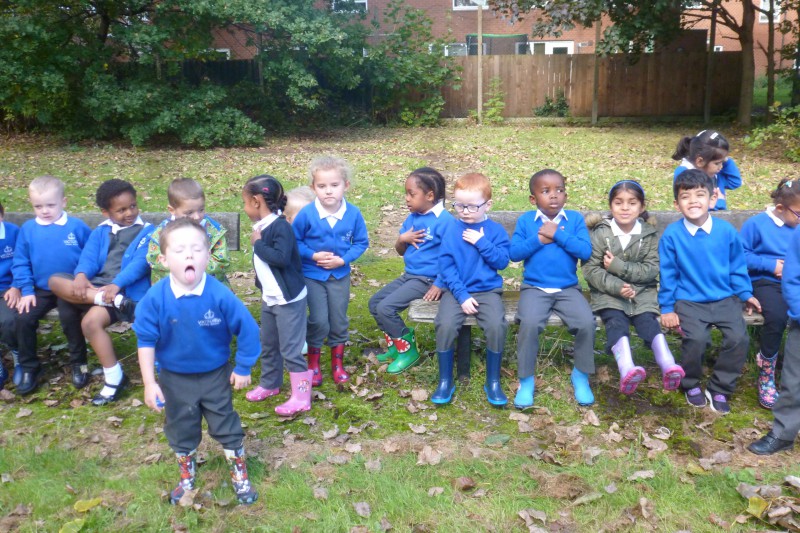 YEAR 2
We are learning about different animals and habitats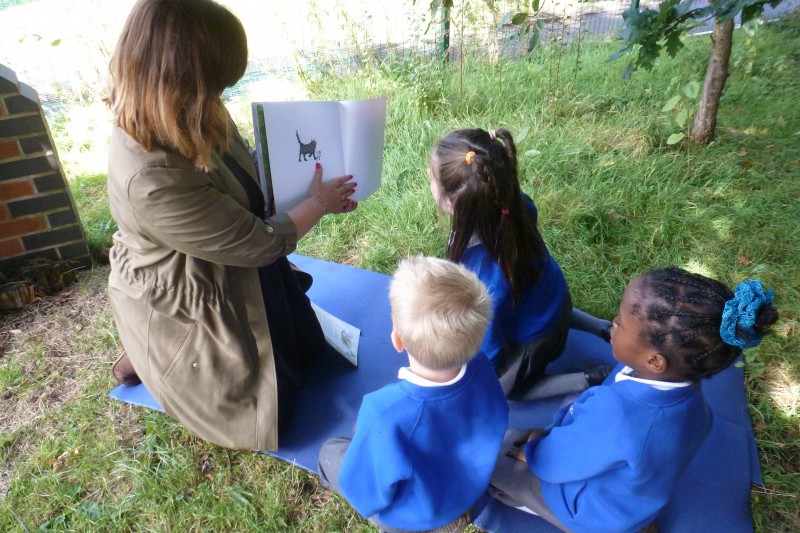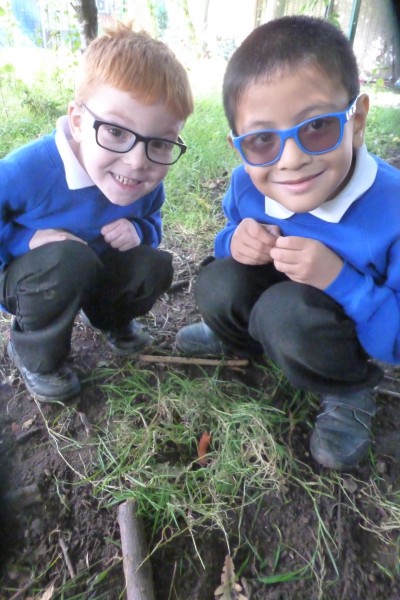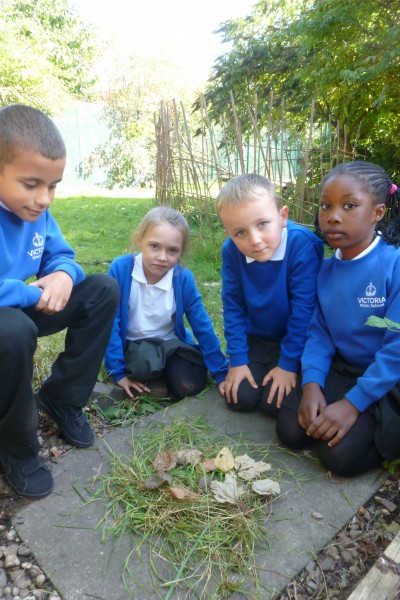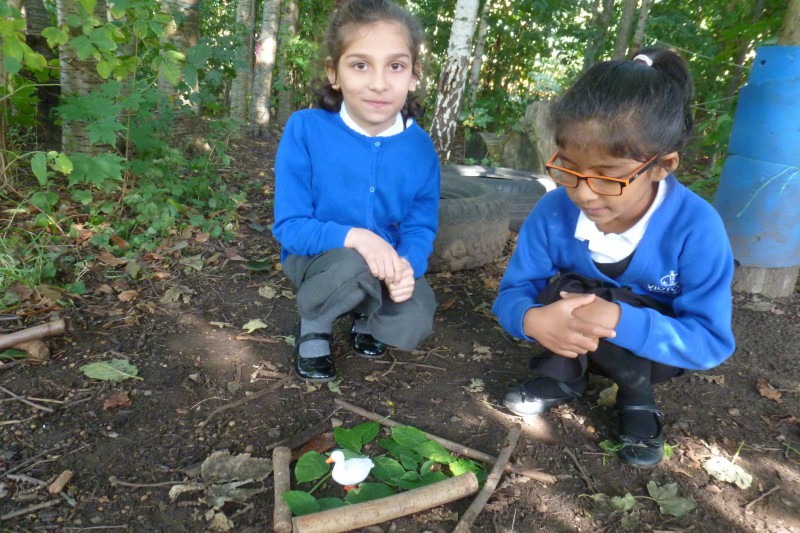 YEAR 3/4
Learning new skills- whittling the willow sticks
Using mallets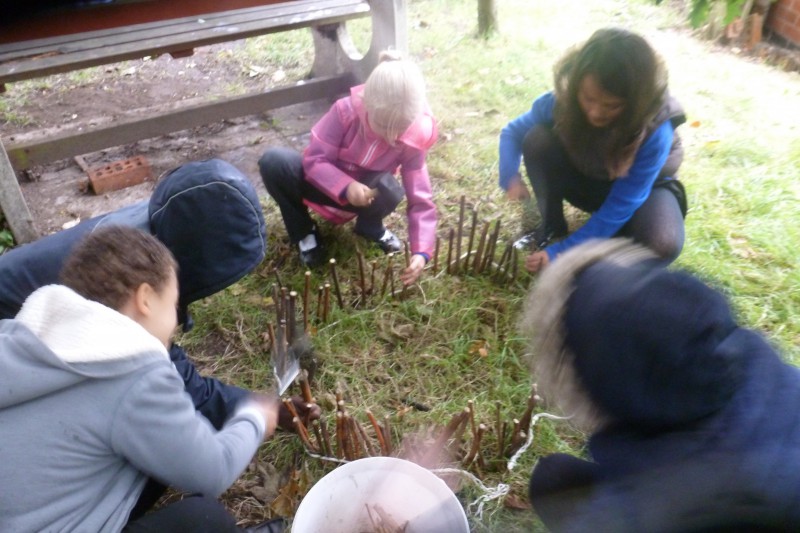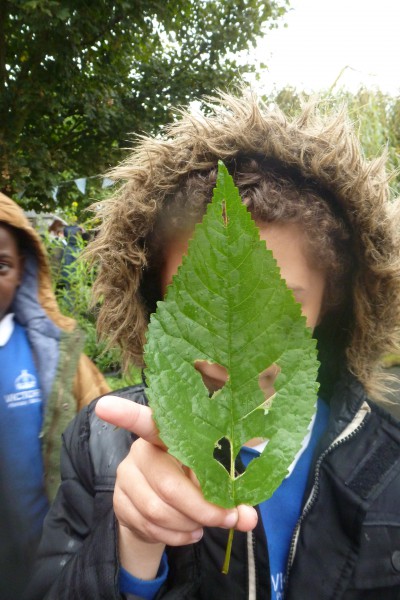 Preparing our Harvest Festival display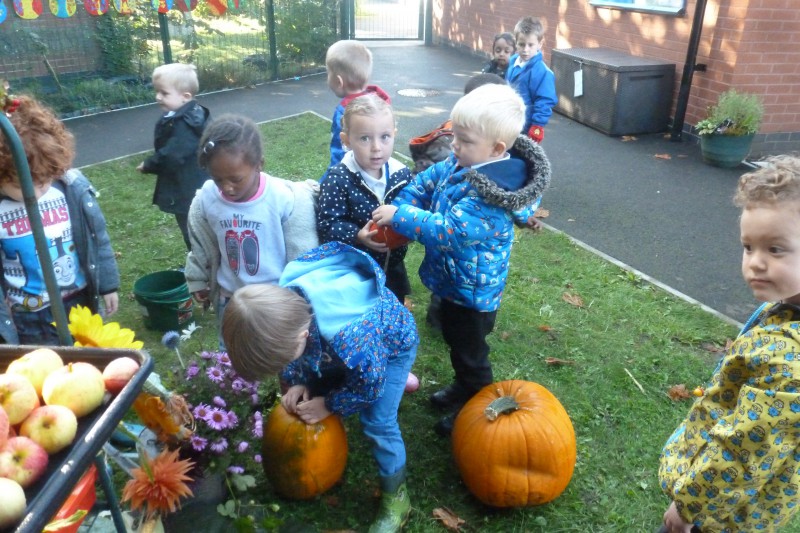 Highlights 2016/2017
Harvesting Tomatoes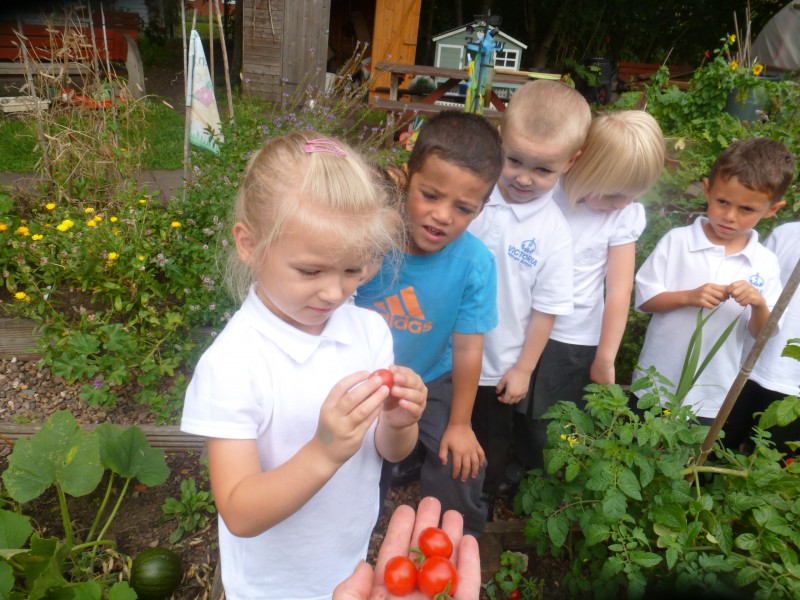 Our New Guinea Pigs- Munchy and Candy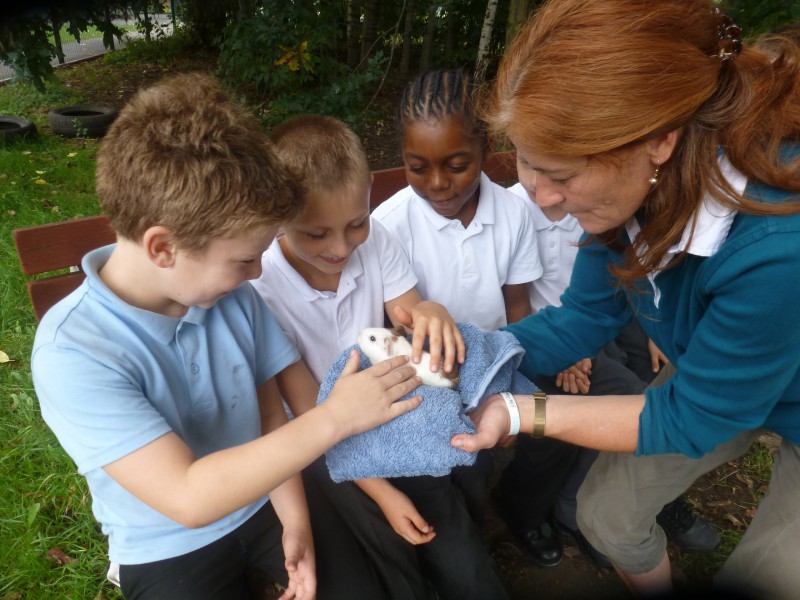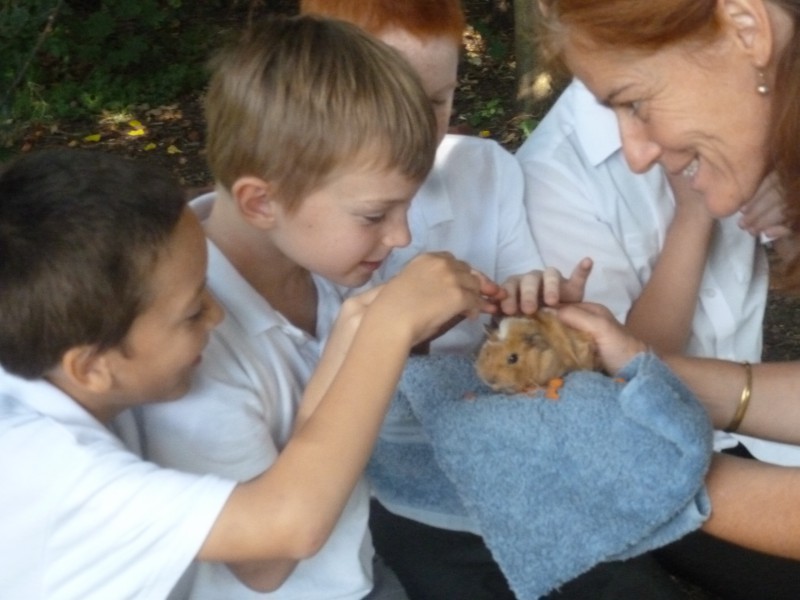 Learning About Local Heroes- Archery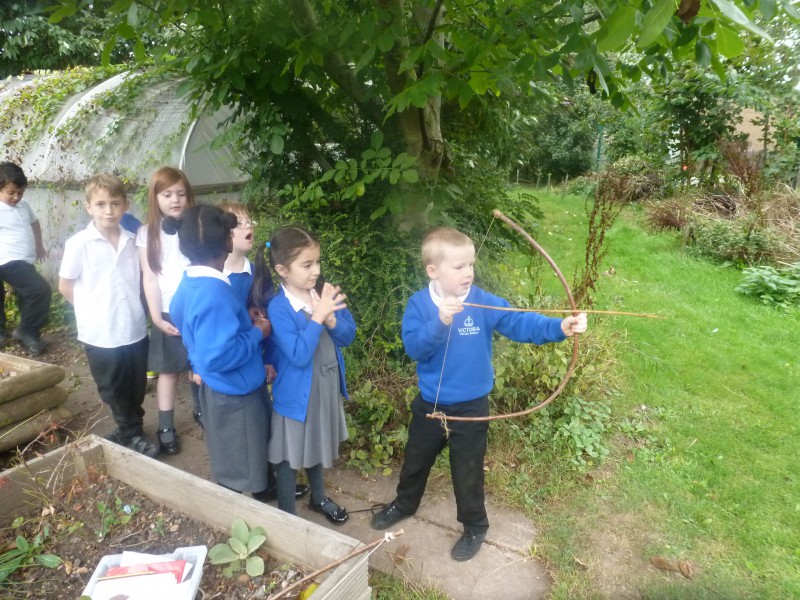 Story Time In The Garden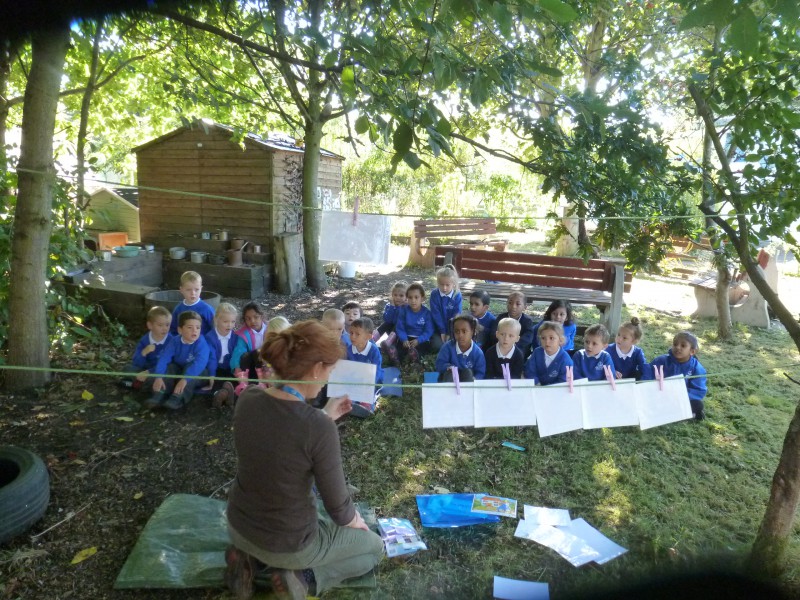 Clay Modeling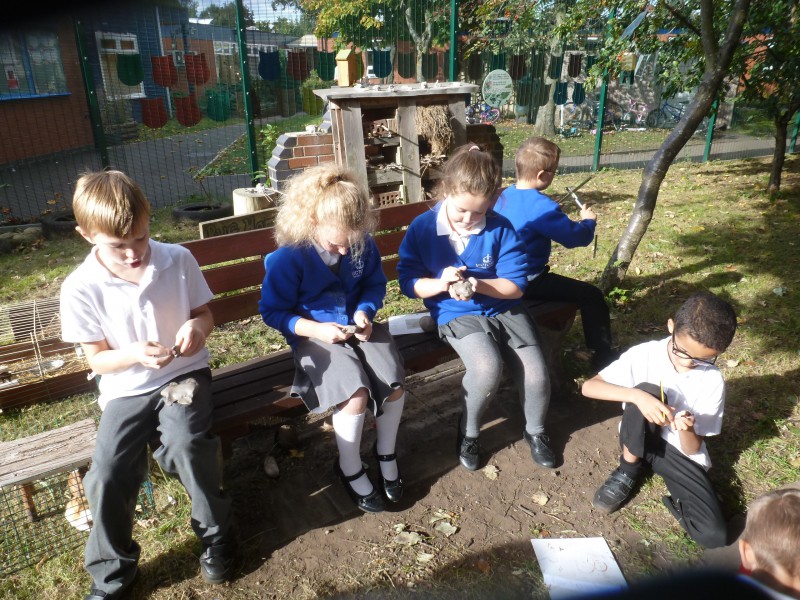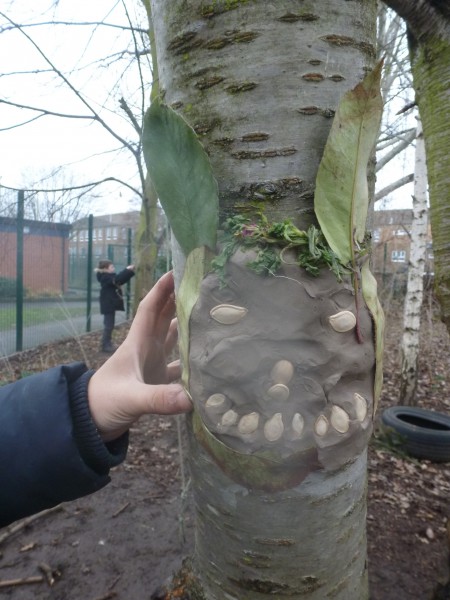 Harvesting Autumn Vegetables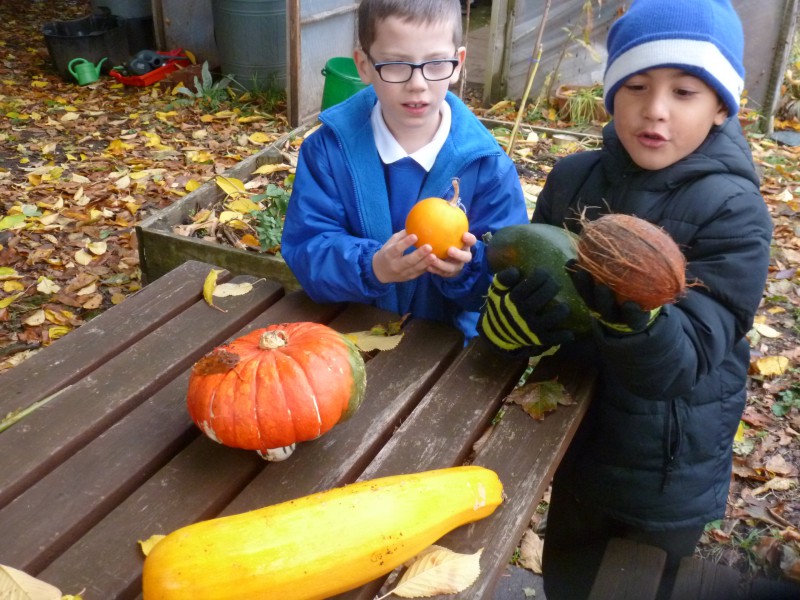 Using Tools To Whittle Wood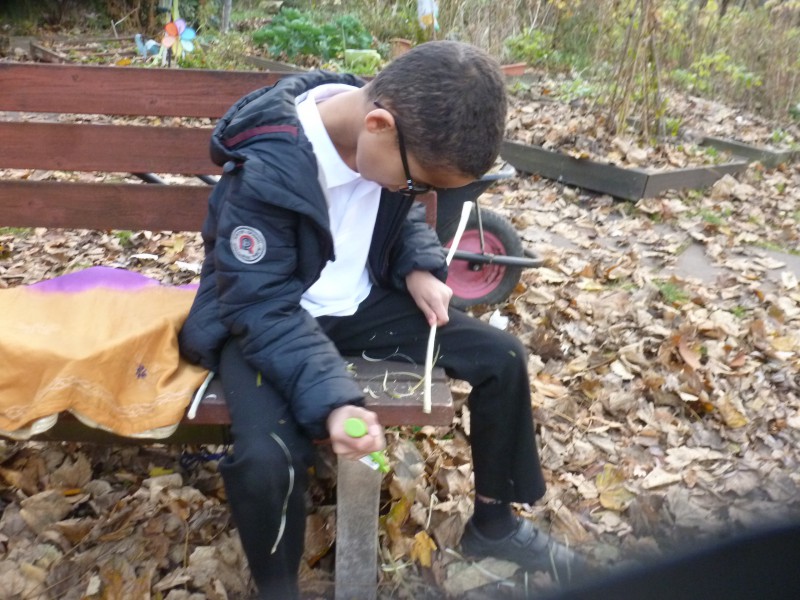 Christmas in the Garden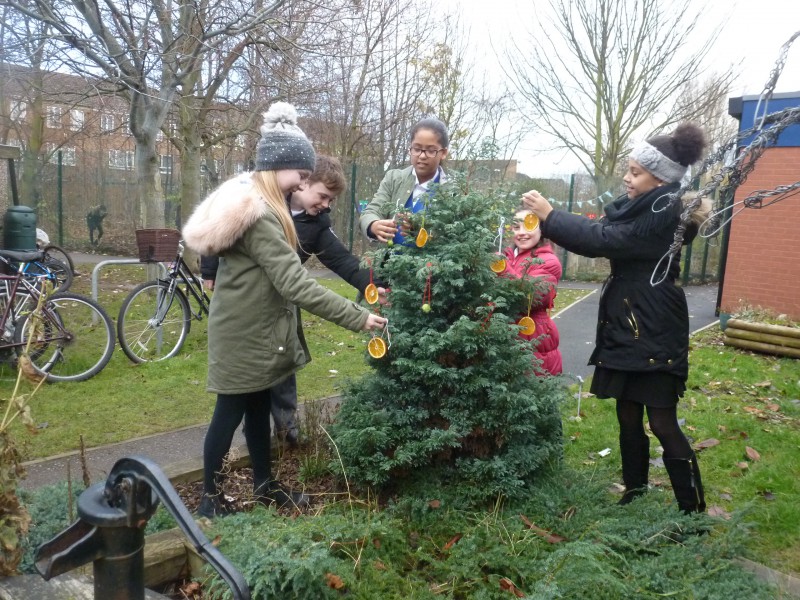 Easter Fundraising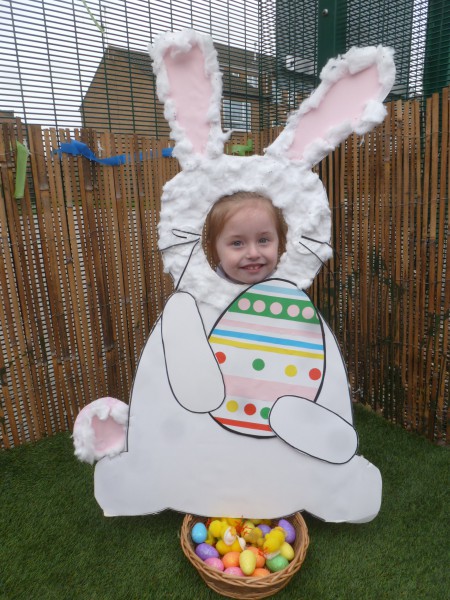 Spring in the Garden- Planting Potatoes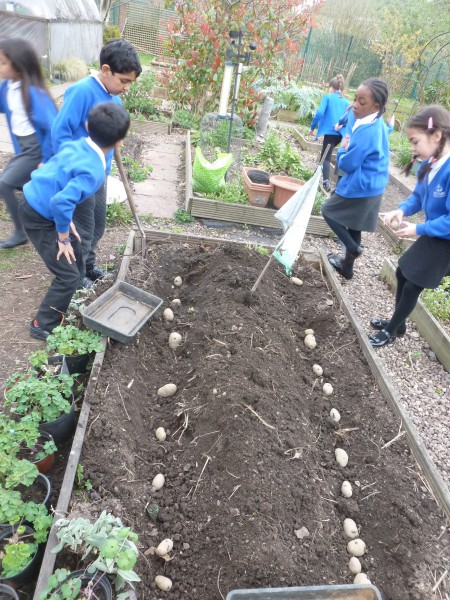 Outdoor Art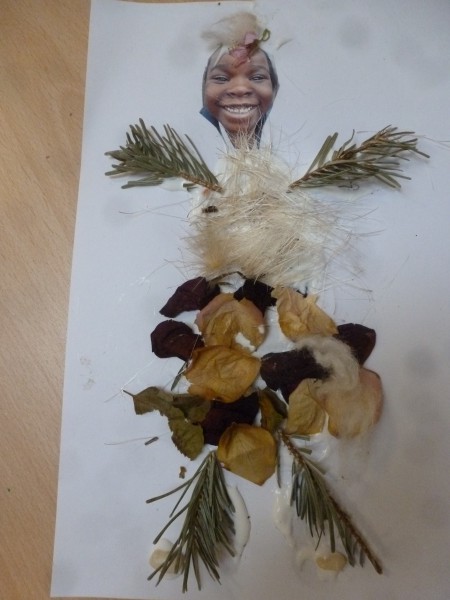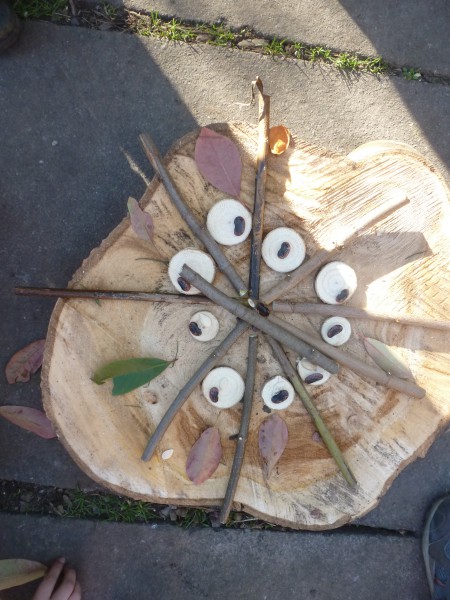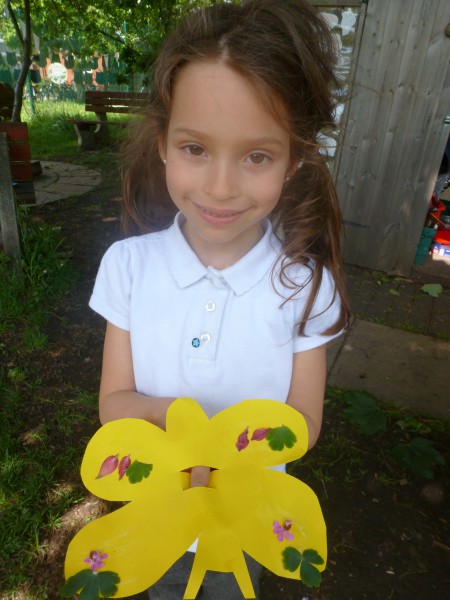 Learning About Minibeasts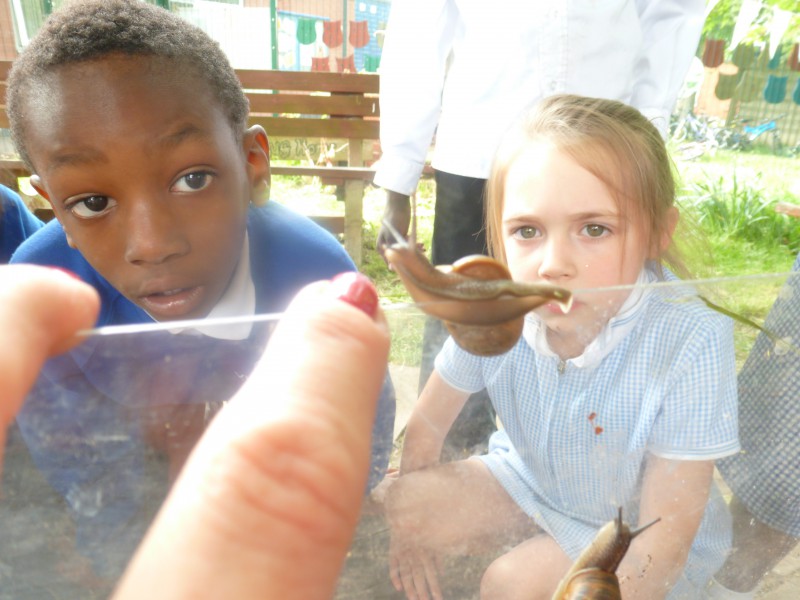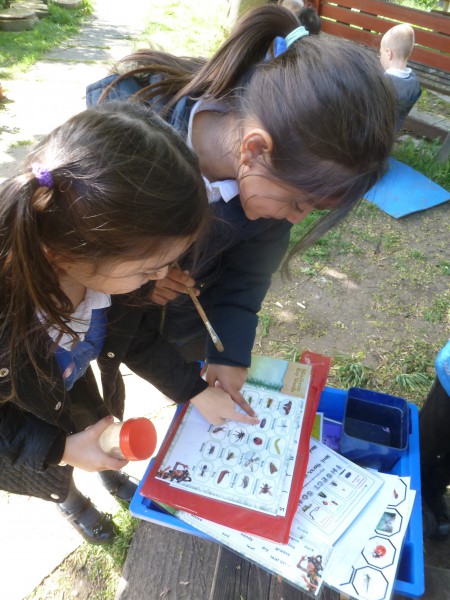 Green Day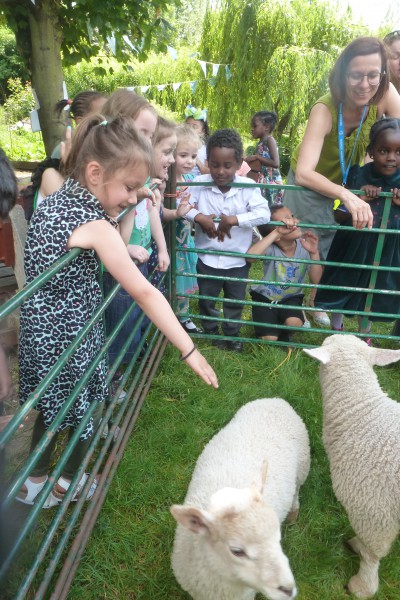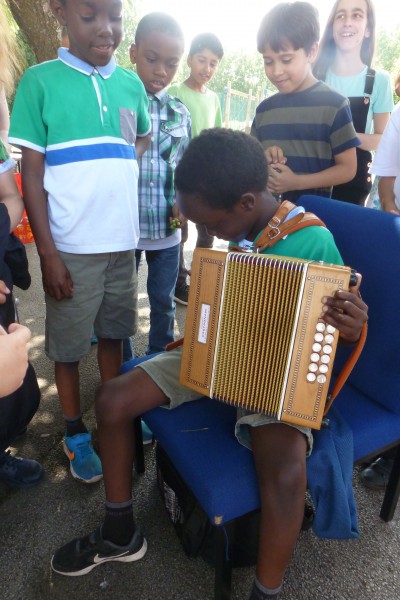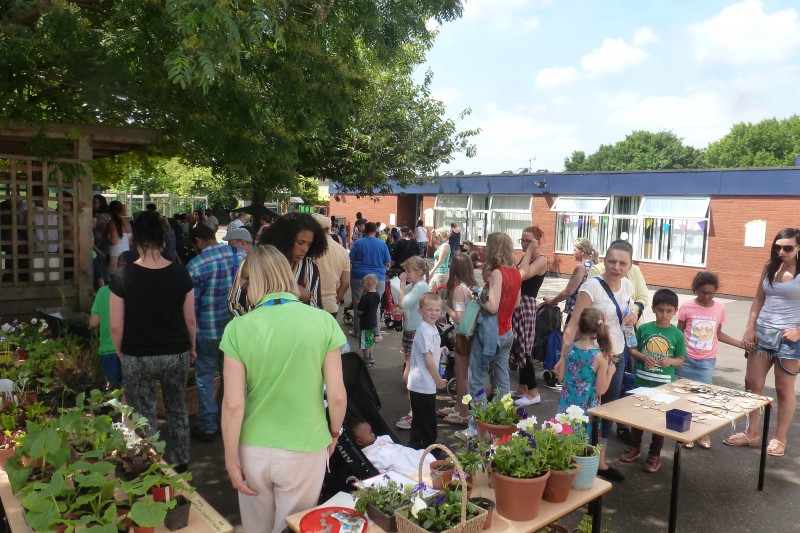 End of School Waffle Party- Fundraising for Outdoor Classroom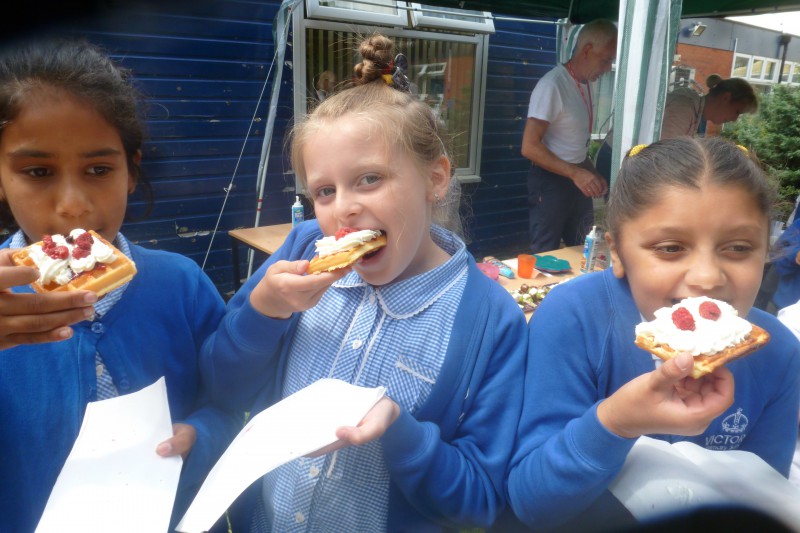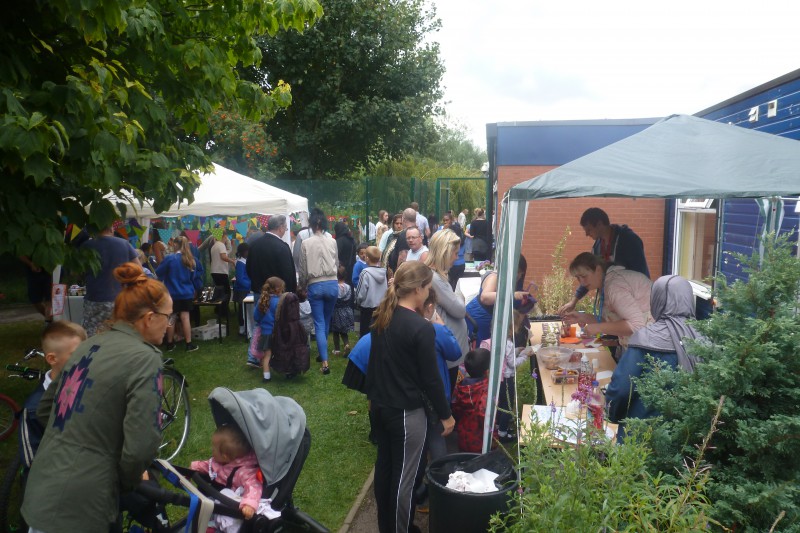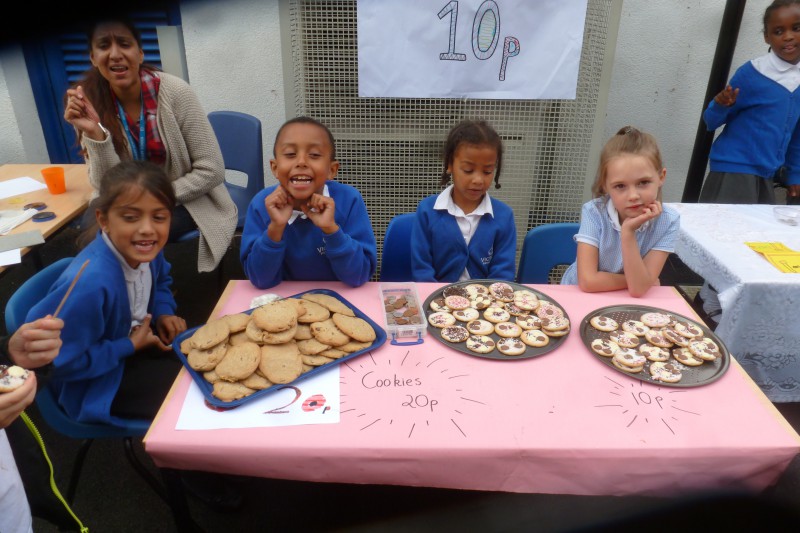 February 2018
| M | T | W | T | F | WE |
| --- | --- | --- | --- | --- | --- |
| | | | 1 | 2 | 3 |
| 5 | 6 | 7 | 8 | 9 | 10 |
| 12 | 13 | 14 | 15 | 16 | 17 |
| 19 | 20 | 21 | 22 | 23 | 24 |
| 26 | 27 | 28 | | | |
Forest School & Garden News