Welcome to Forest School & Garden
Forest School
Autumn and Winter Activities
Team and trust building activities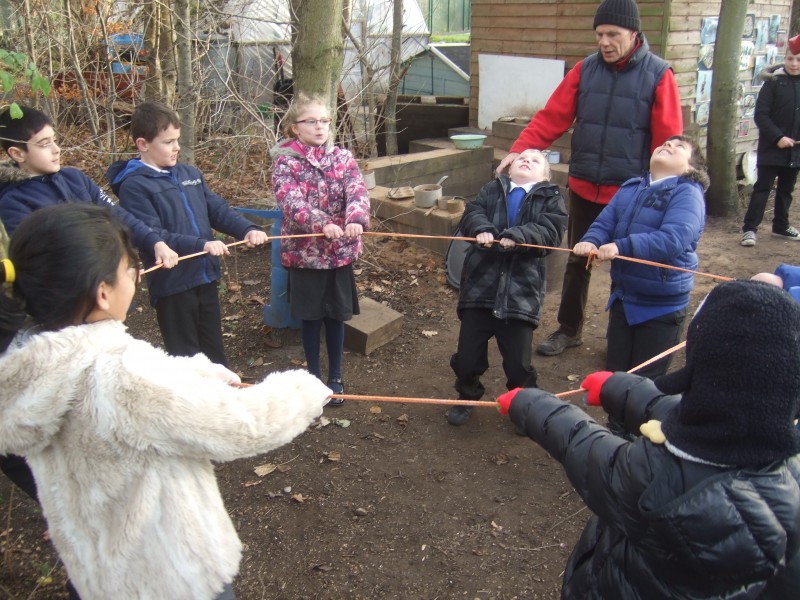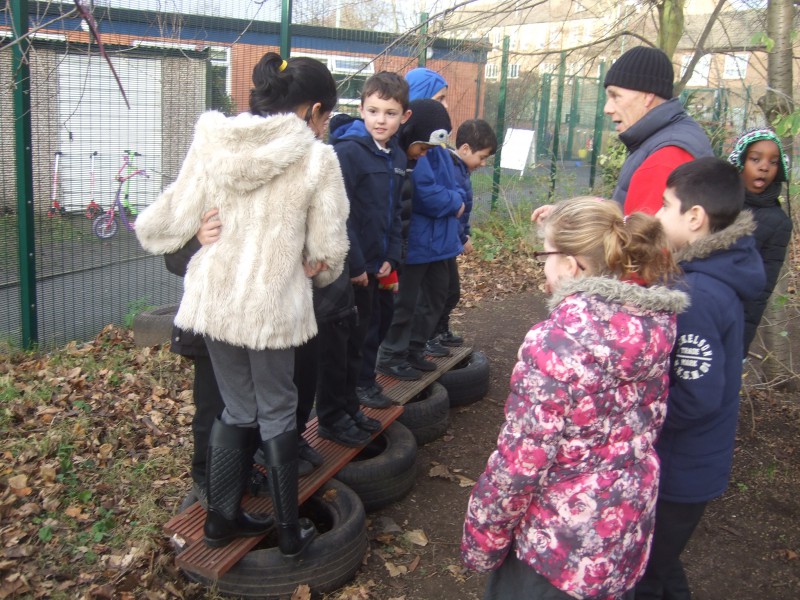 Making Christmas decorations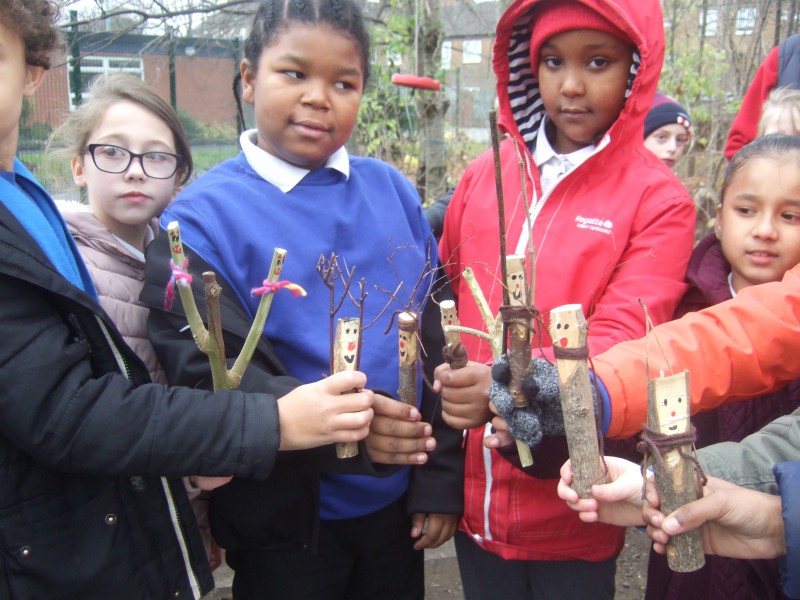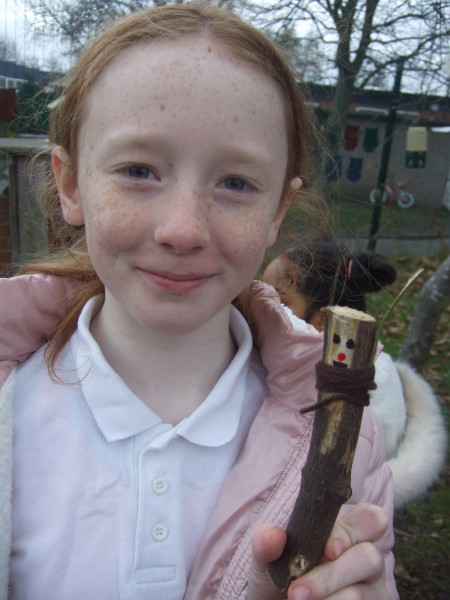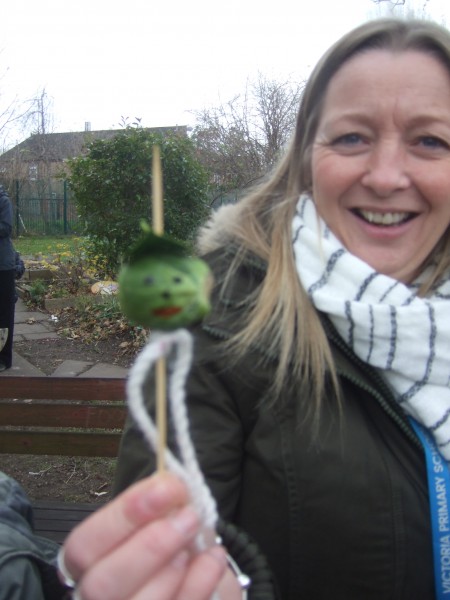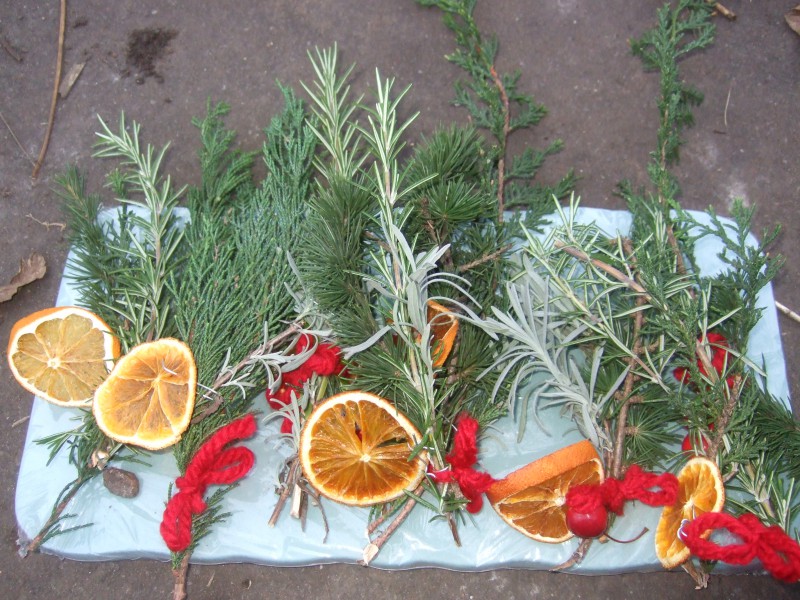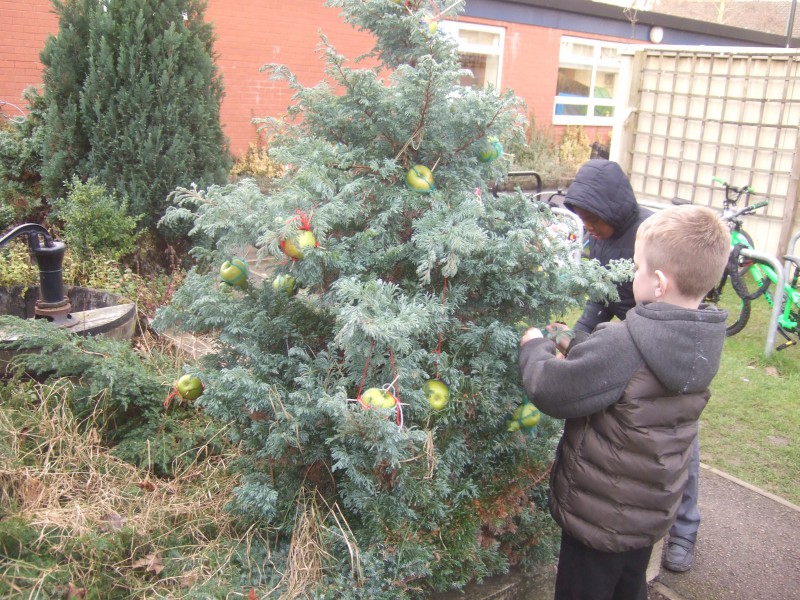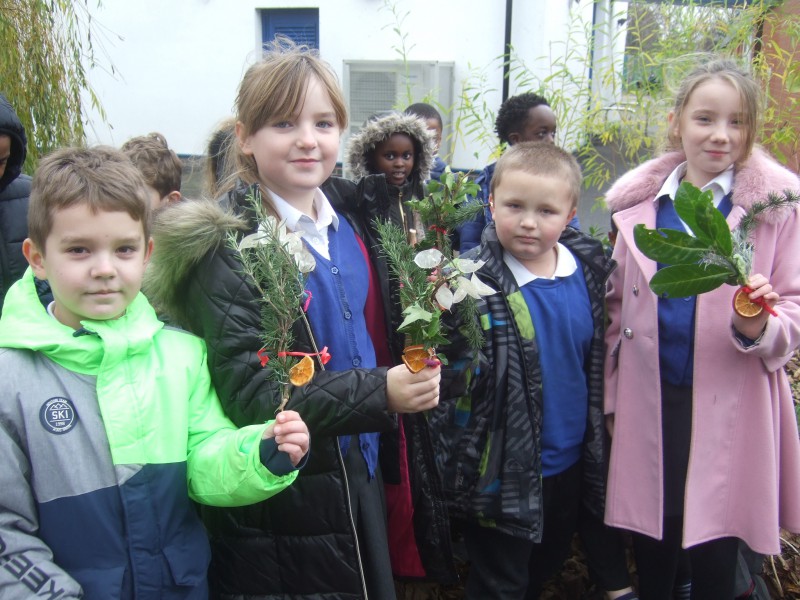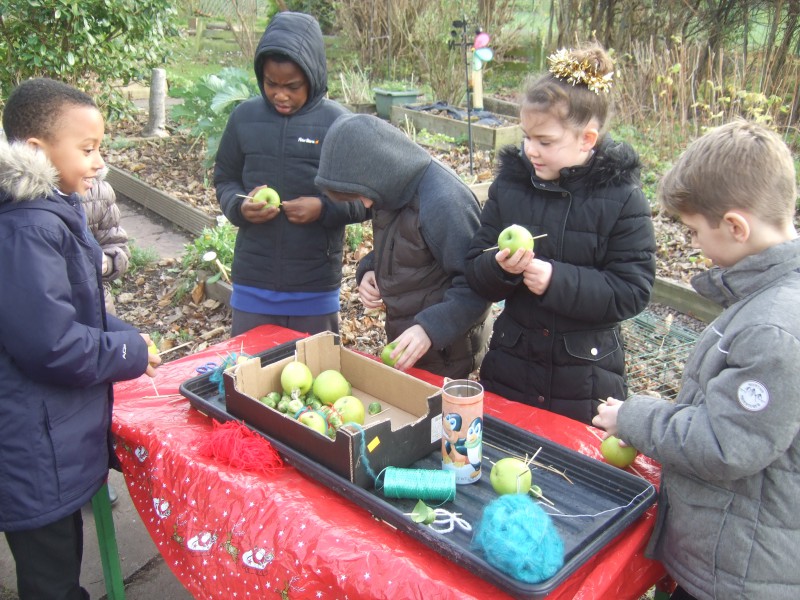 Studying snails with Nursery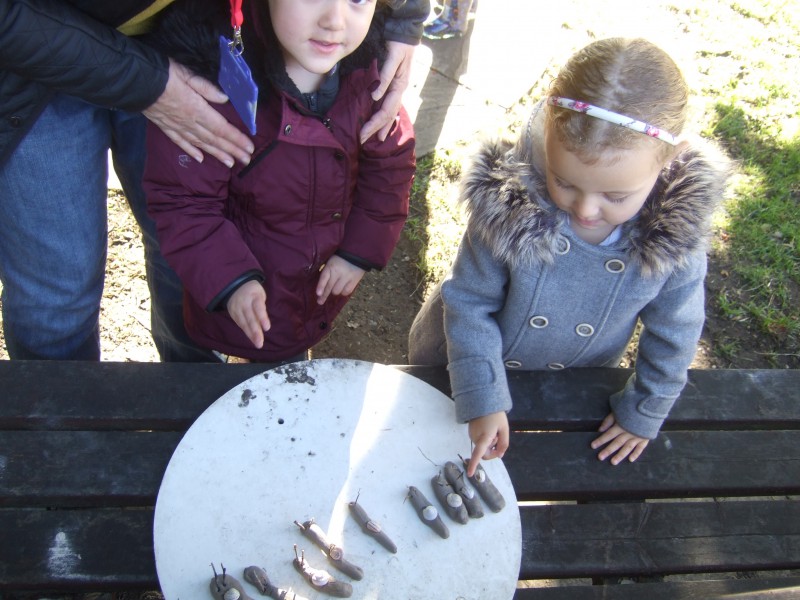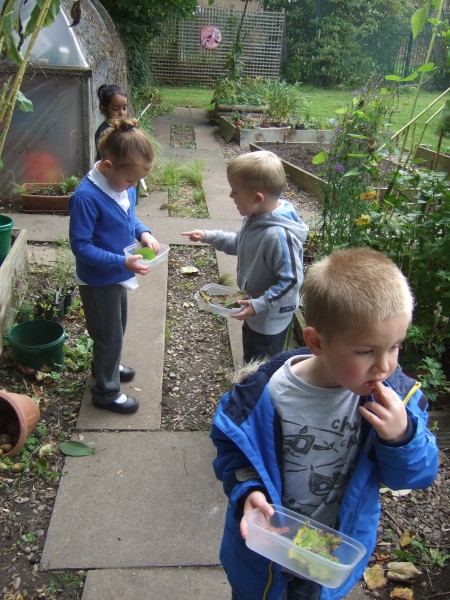 Forest School art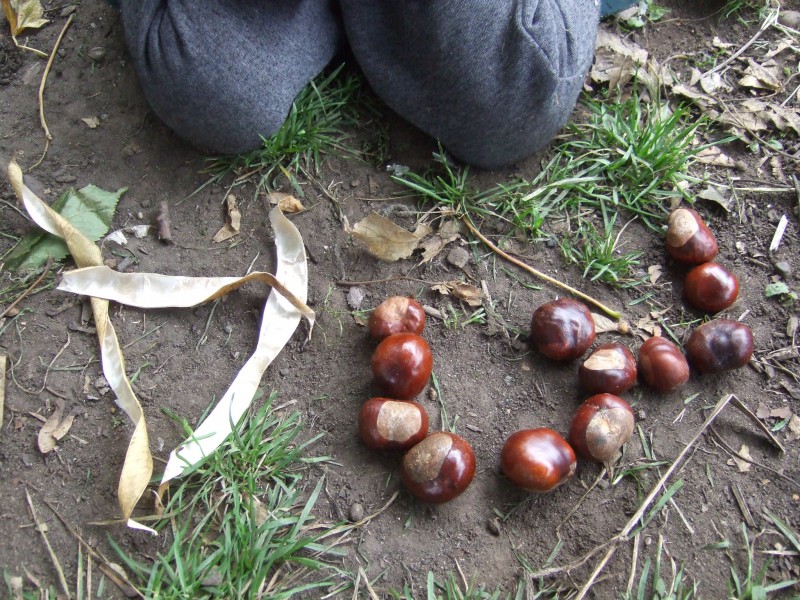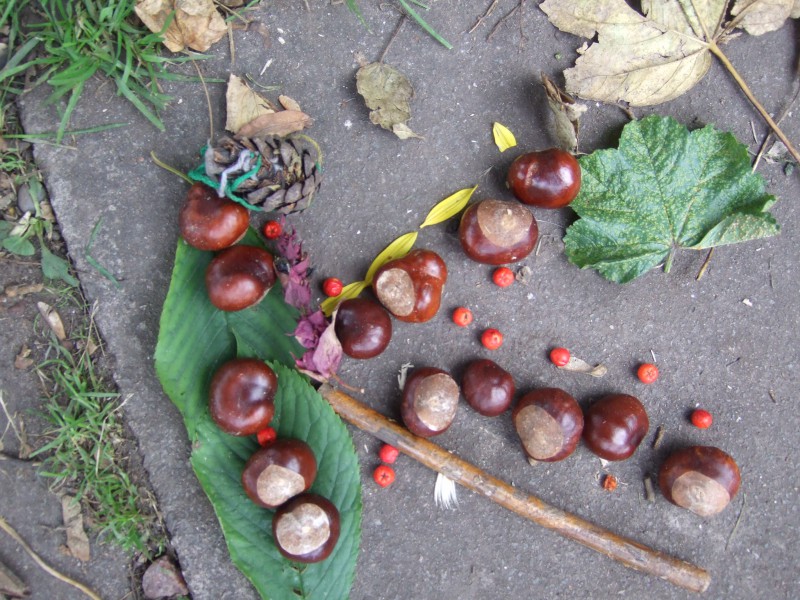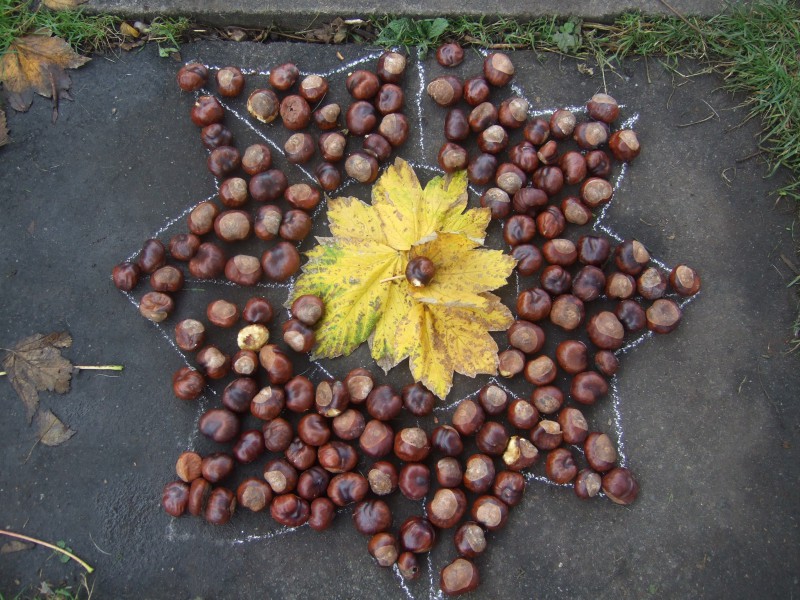 Year 3 and 4 activities.
We are learning to use tools; hammers, peelers and tent pegs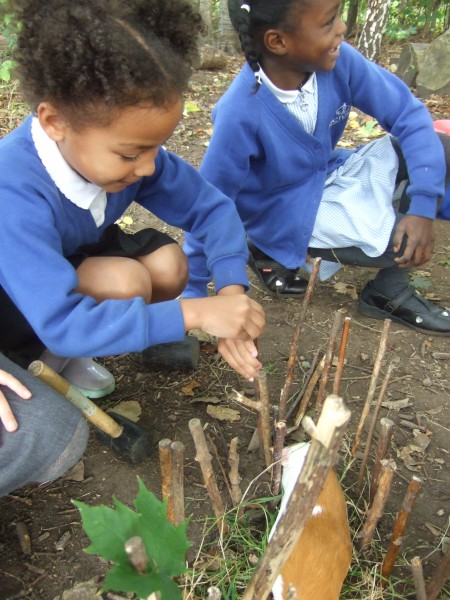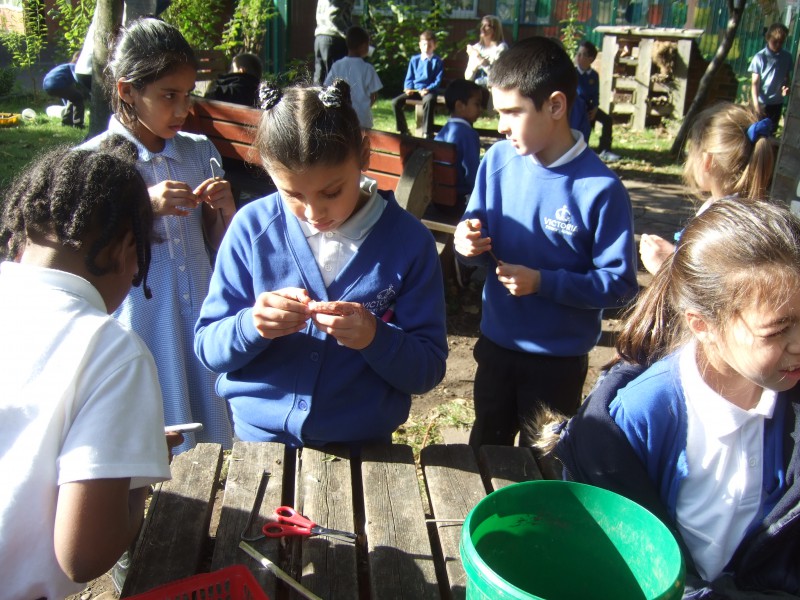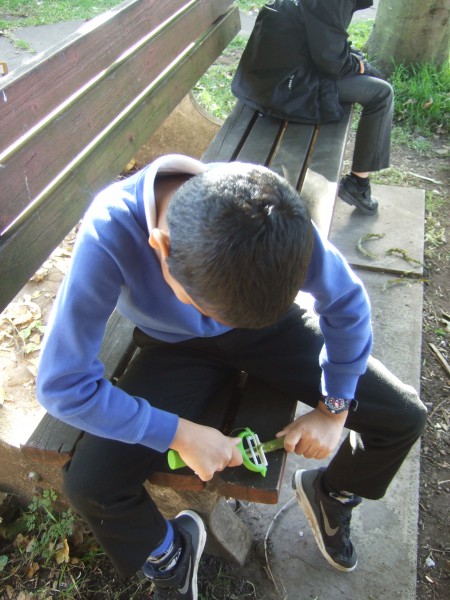 Nursery children.
Looking after guinea pigs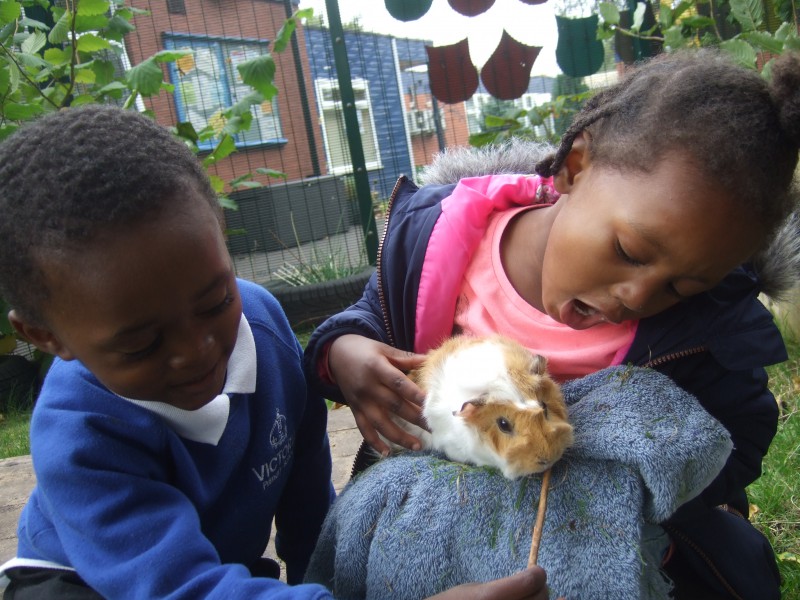 Harvesting carrots for carrot cake.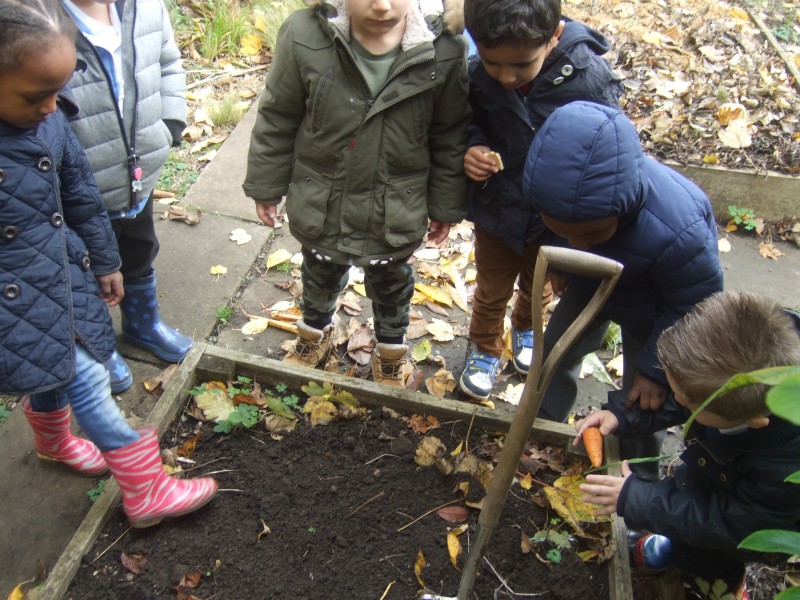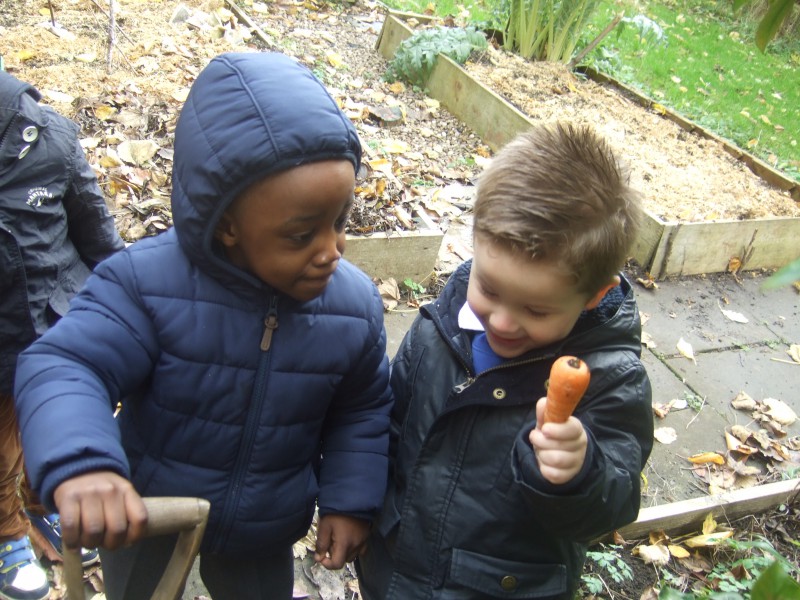 More Year 3 and 4 activities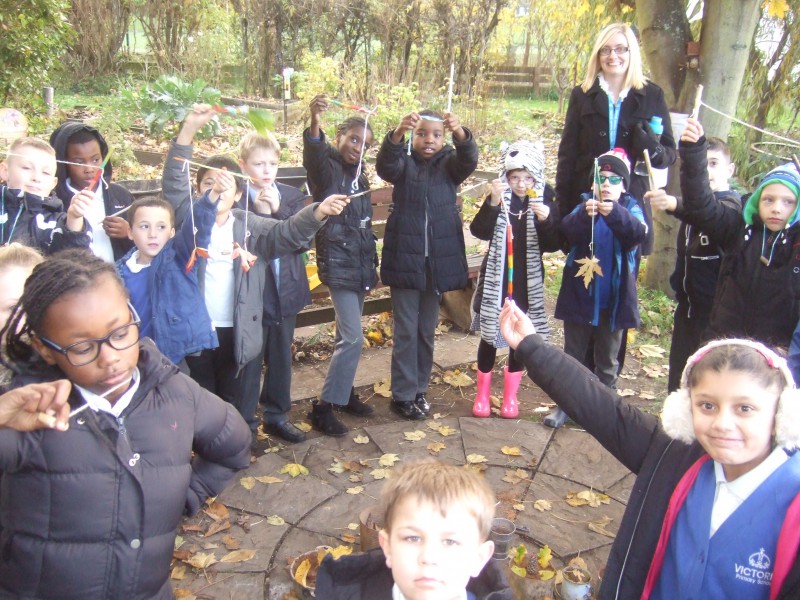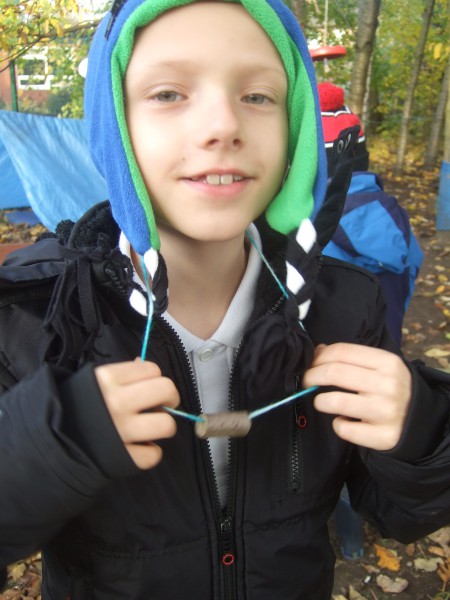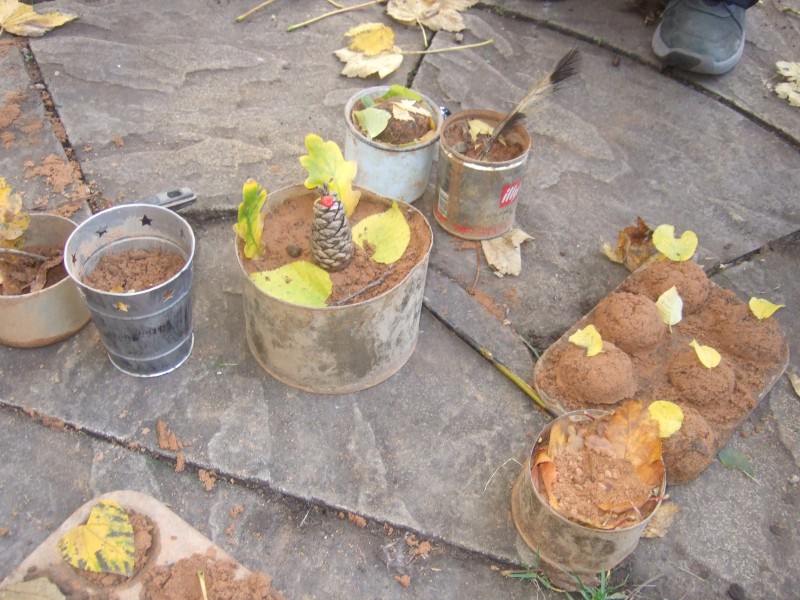 Reception Class -making Stickmen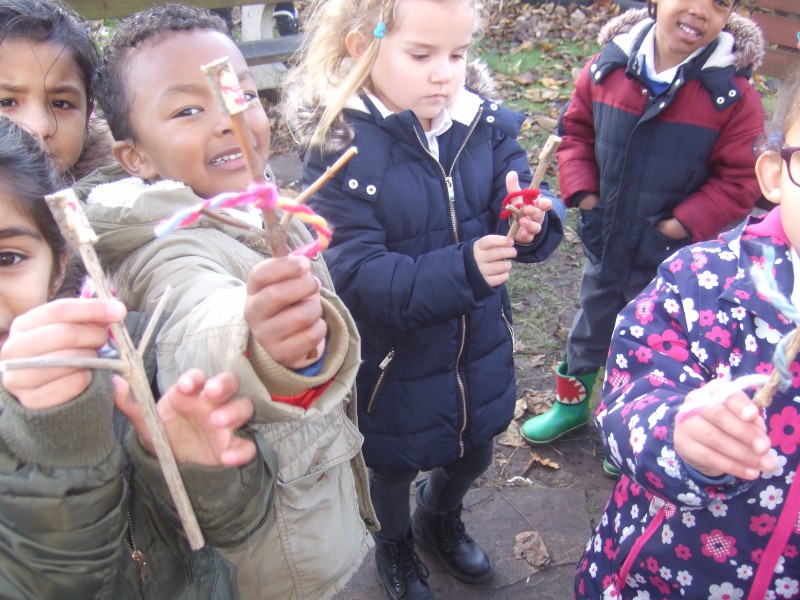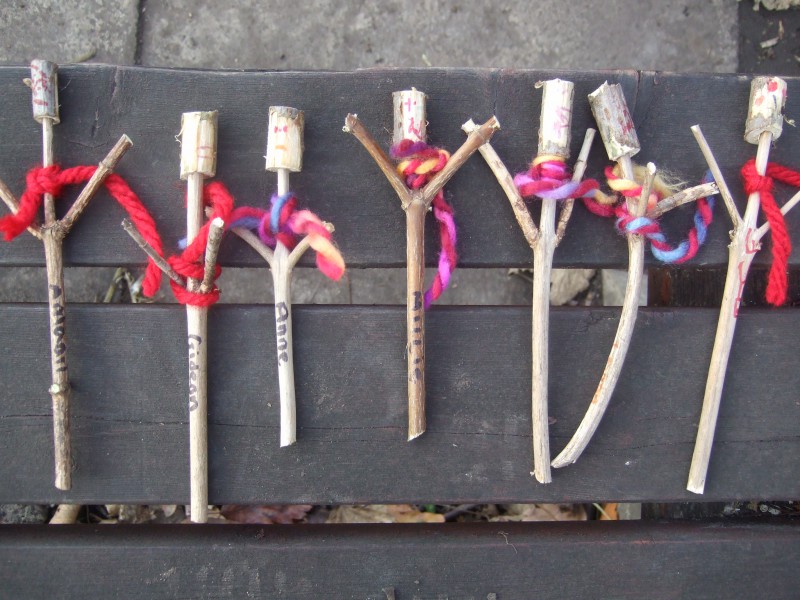 A small visitor. Can you spot it?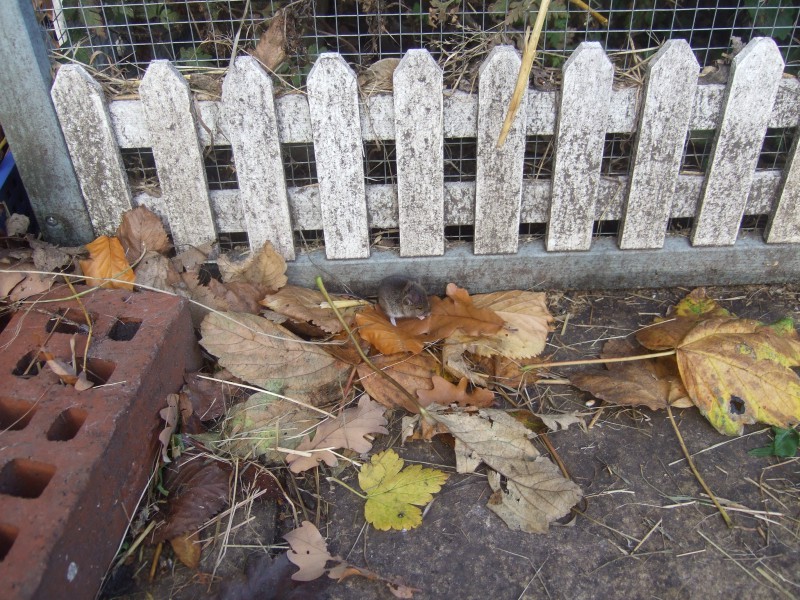 After School Forest Club
Year 2 - Learning about fire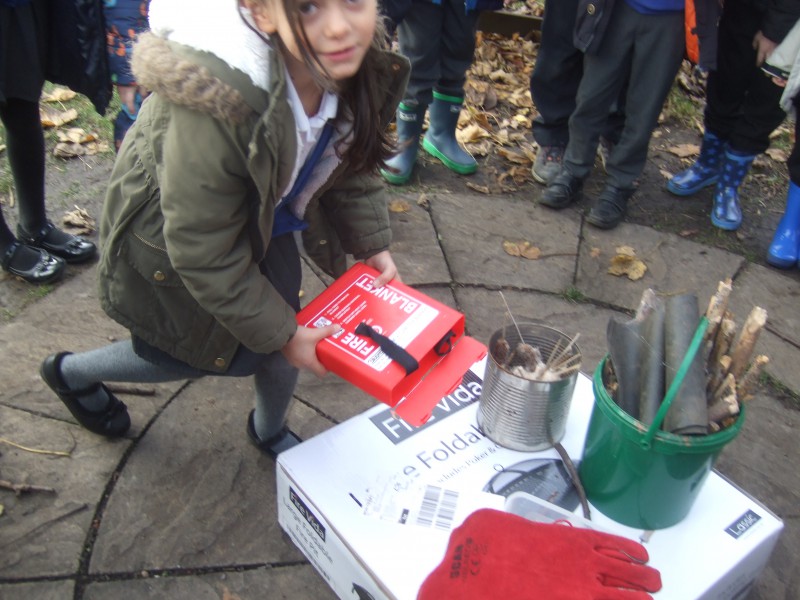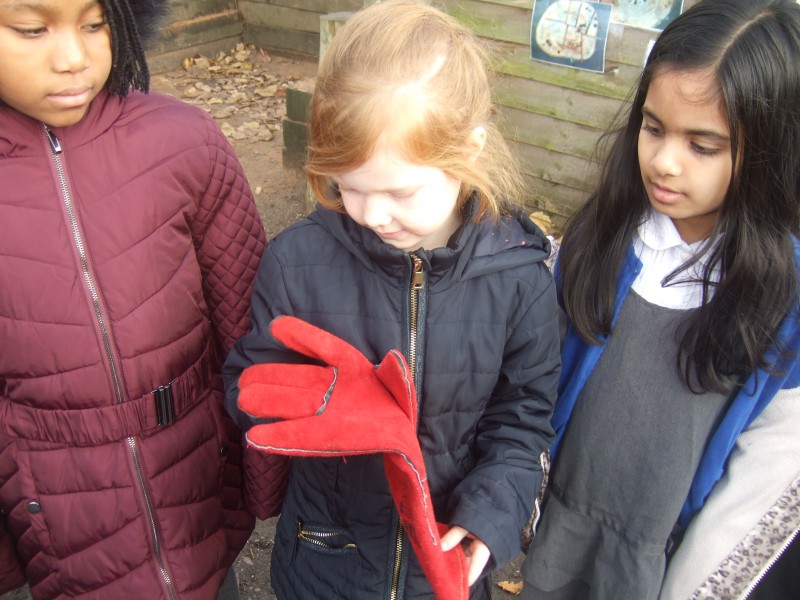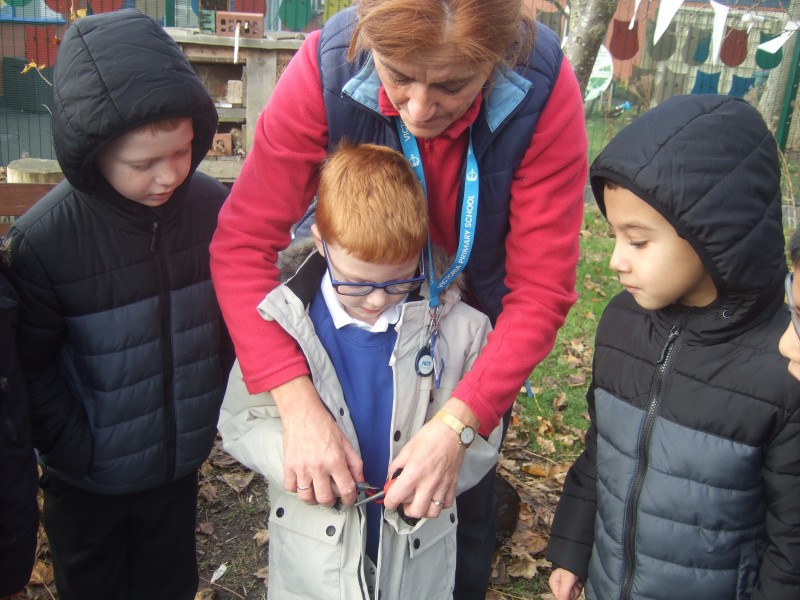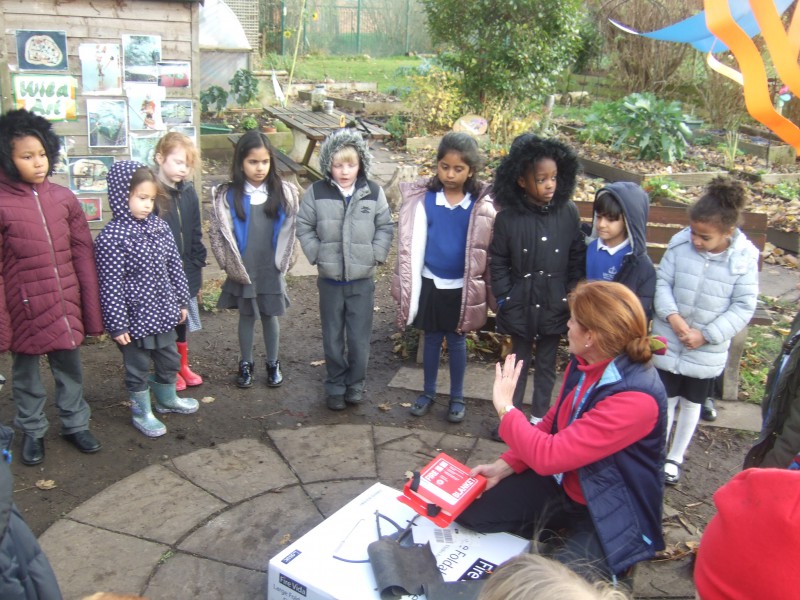 Selling Christmas Cards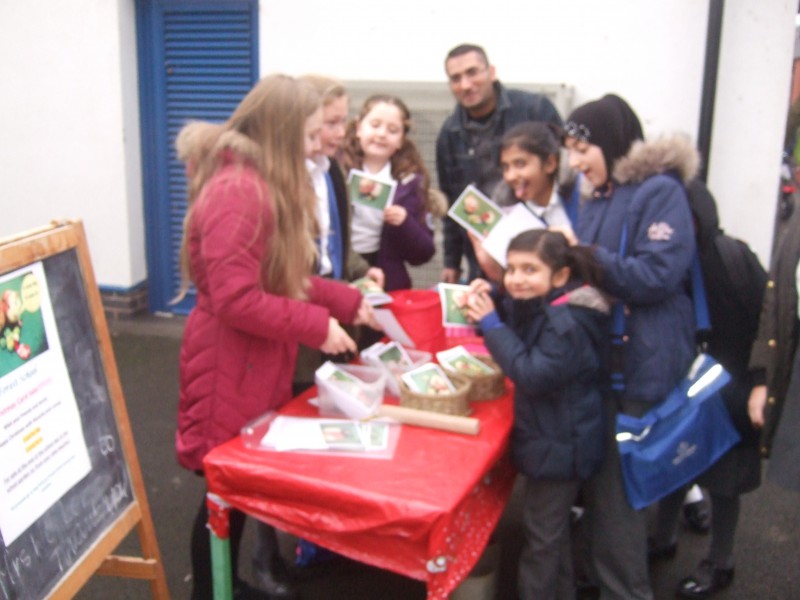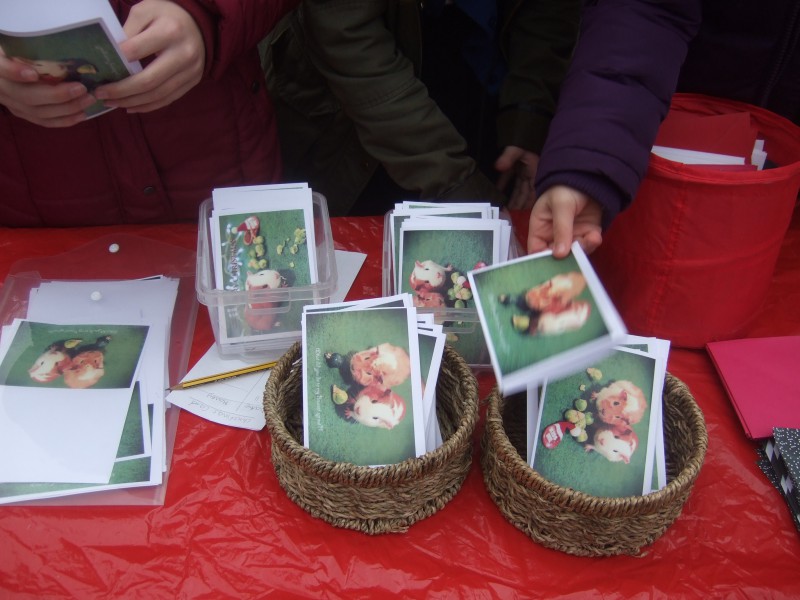 Lunch time Guinea Pigs monitors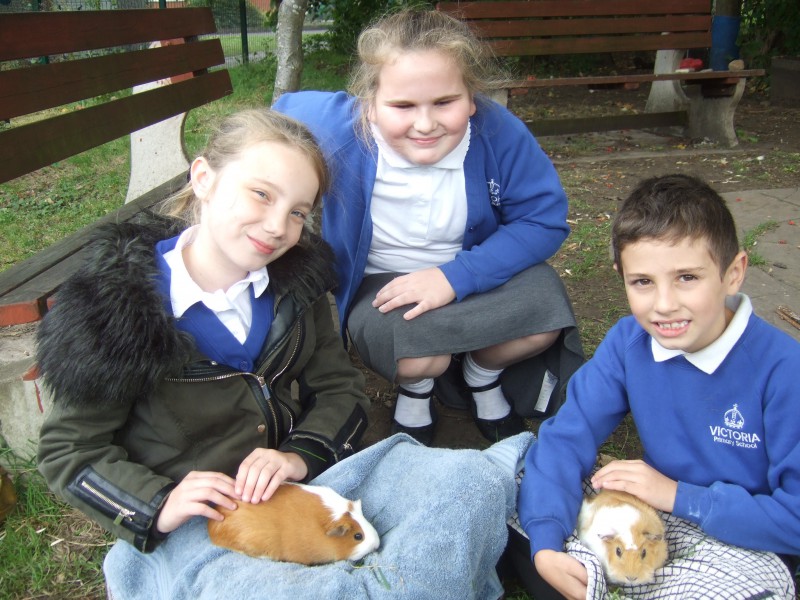 NURSERY IN THE FOREST SCHOOL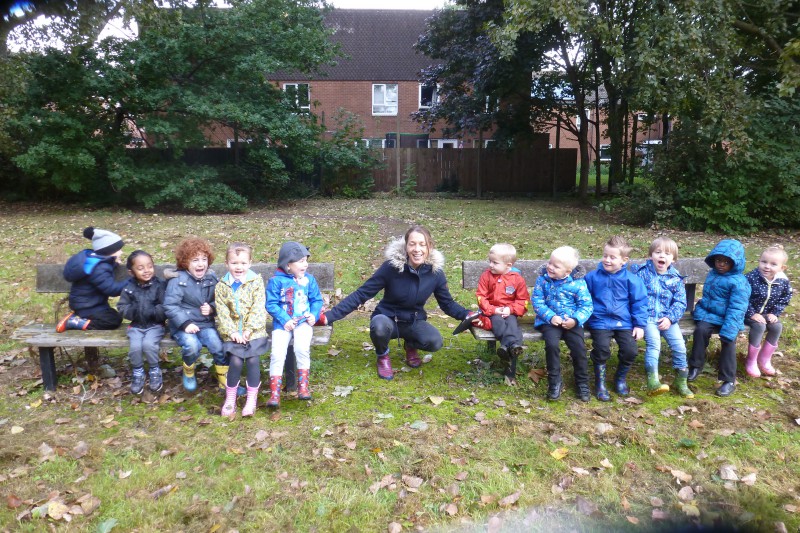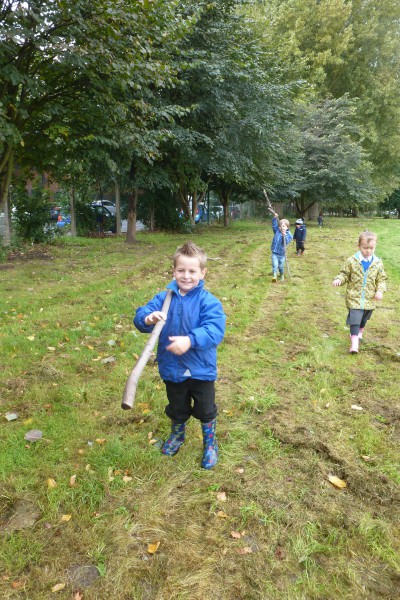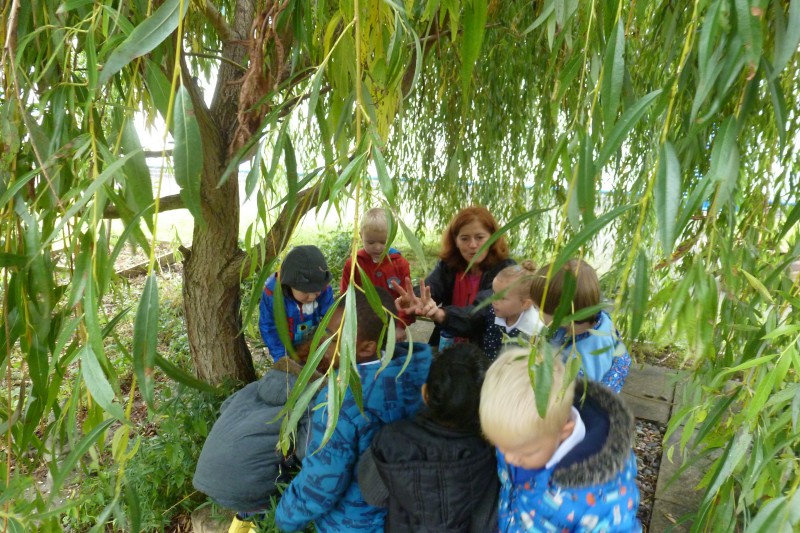 RECEPTION
Reception went on a bear hunt!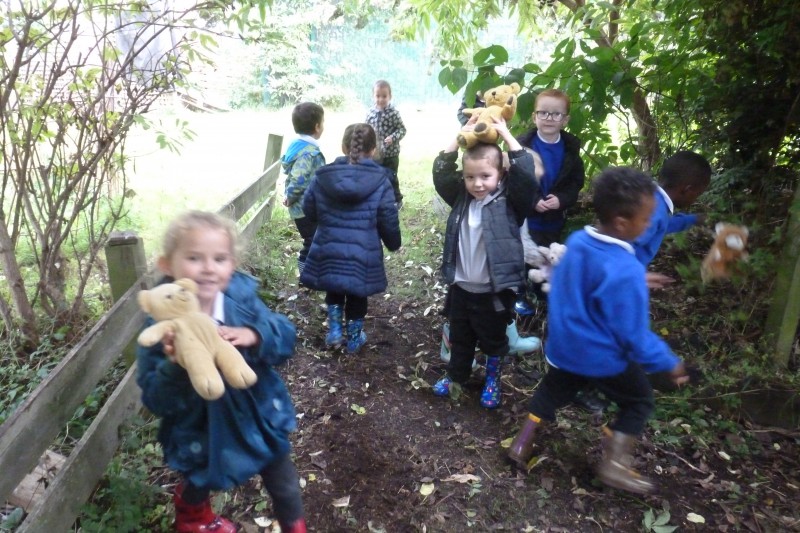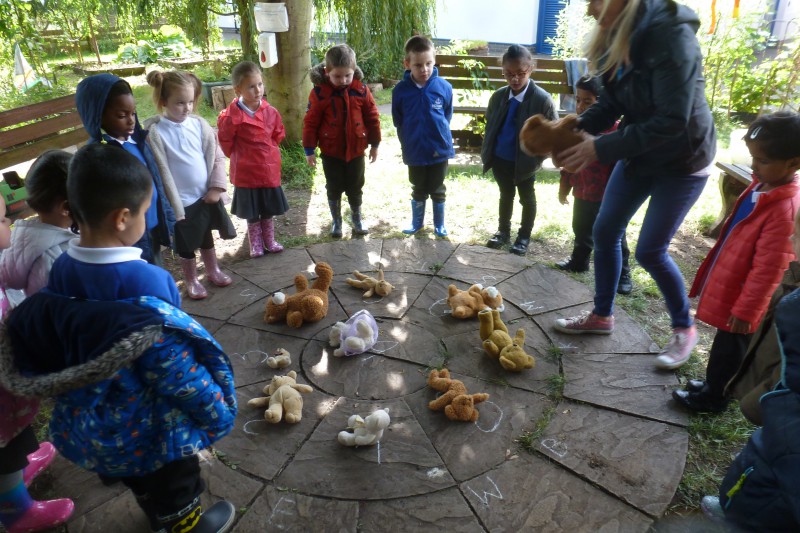 We use different tools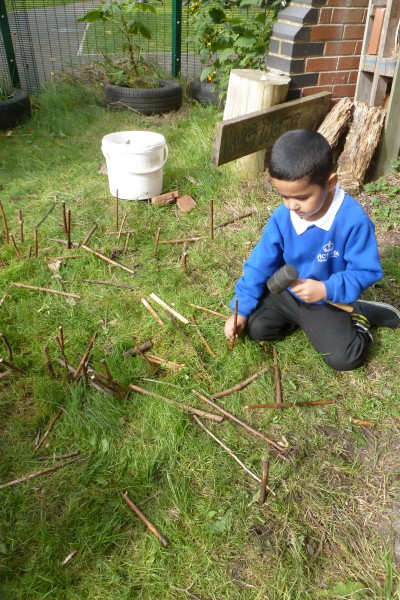 Our guinea pigs are very friendly and cuddly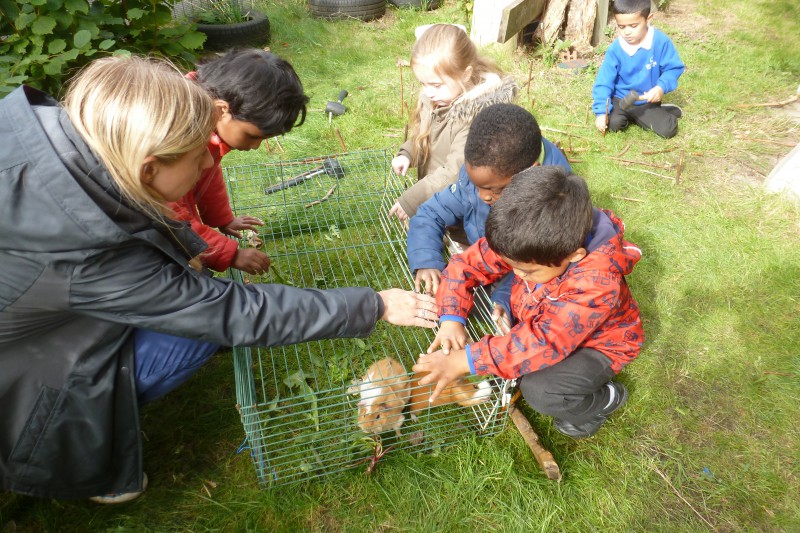 Team work is dream work!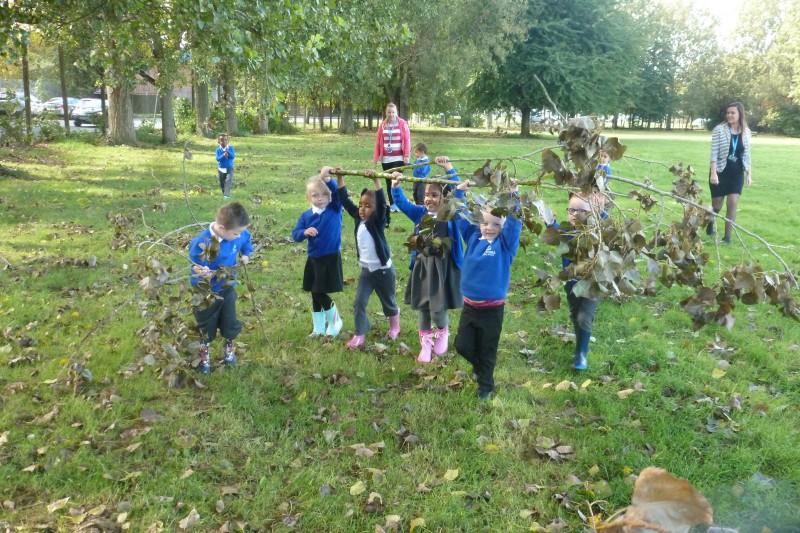 Who can reach higher?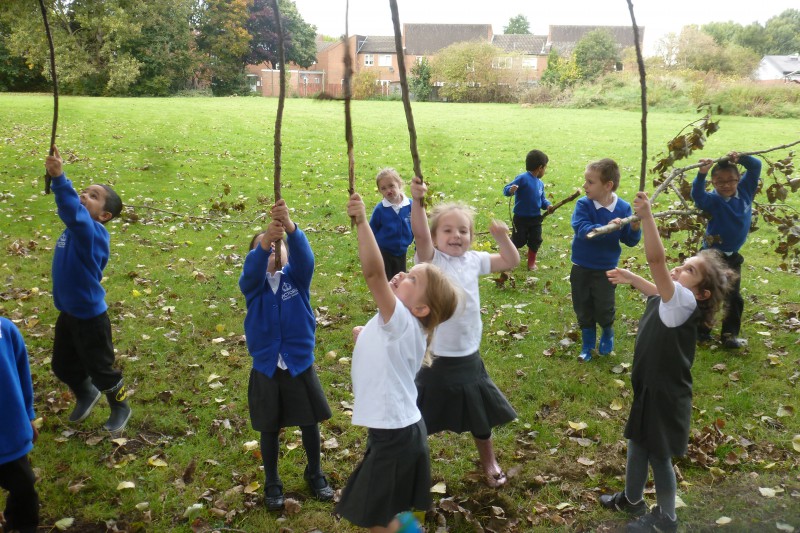 Our hearts were beating fast after a run down the field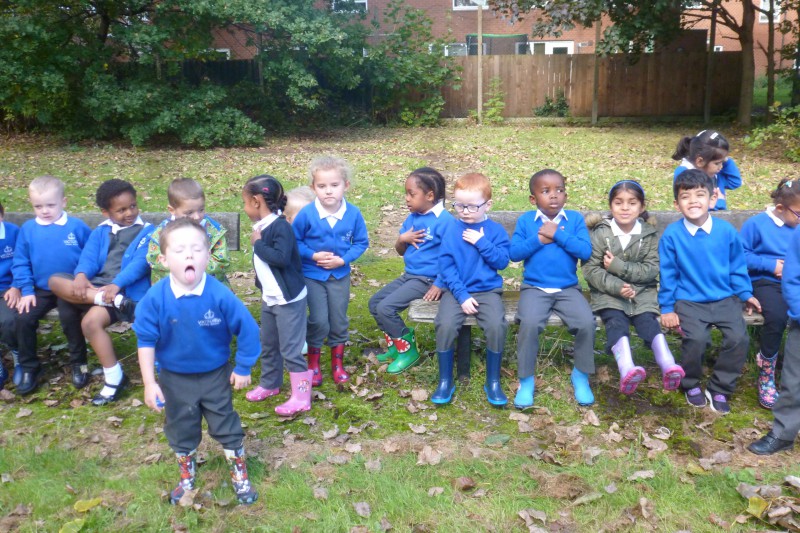 YEAR 2
We are learning about different animals and habitats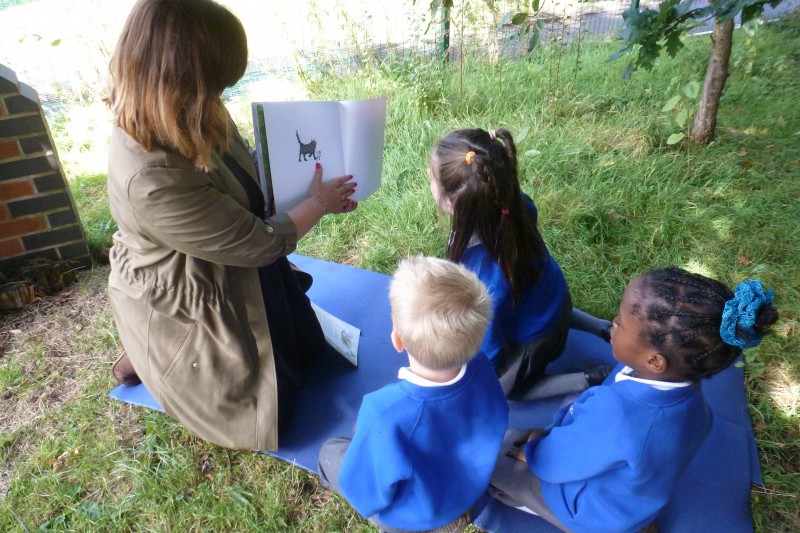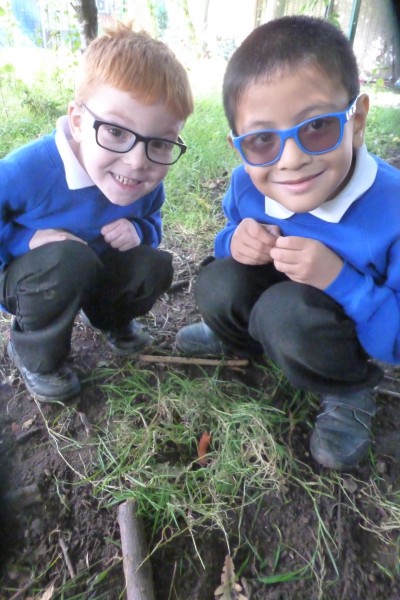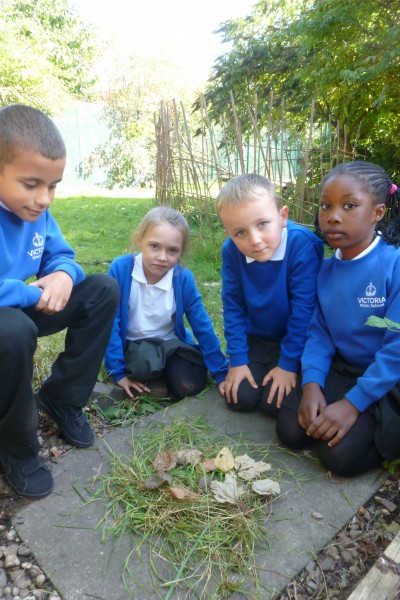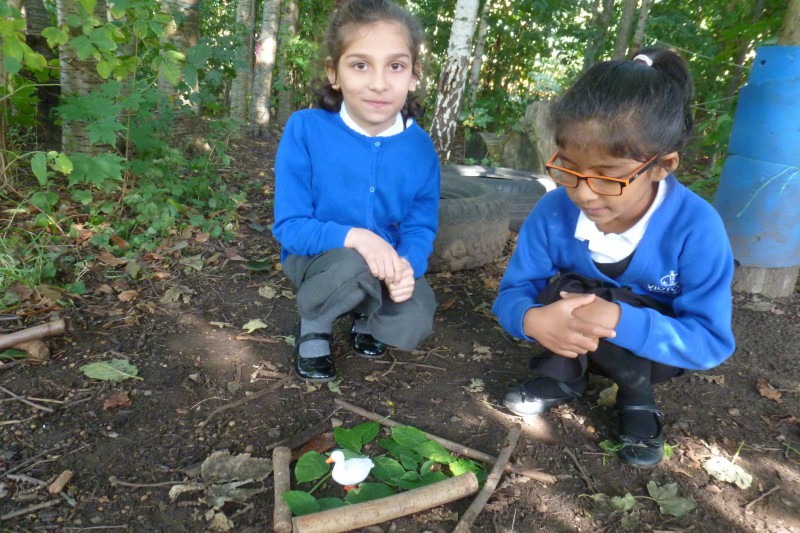 YEAR 3/4
Learning new skills- whittling the willow sticks
Using mallets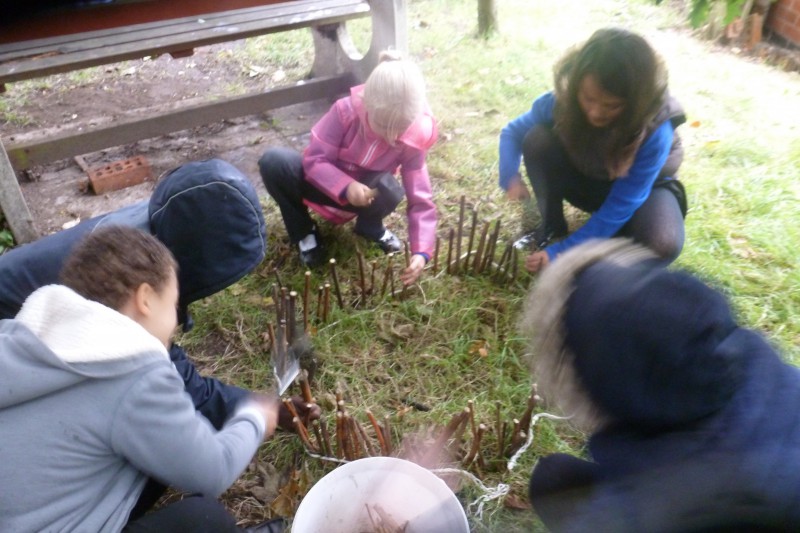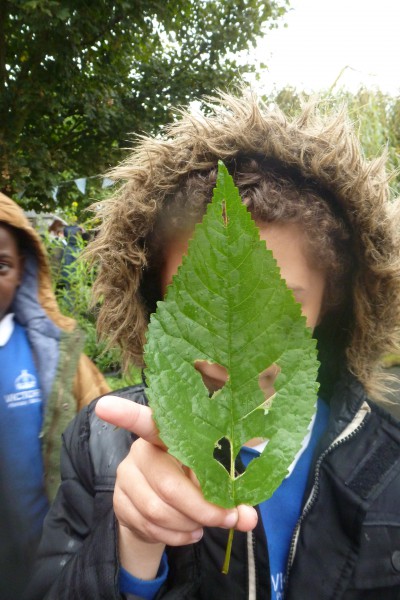 Preparing our Harvest Festival display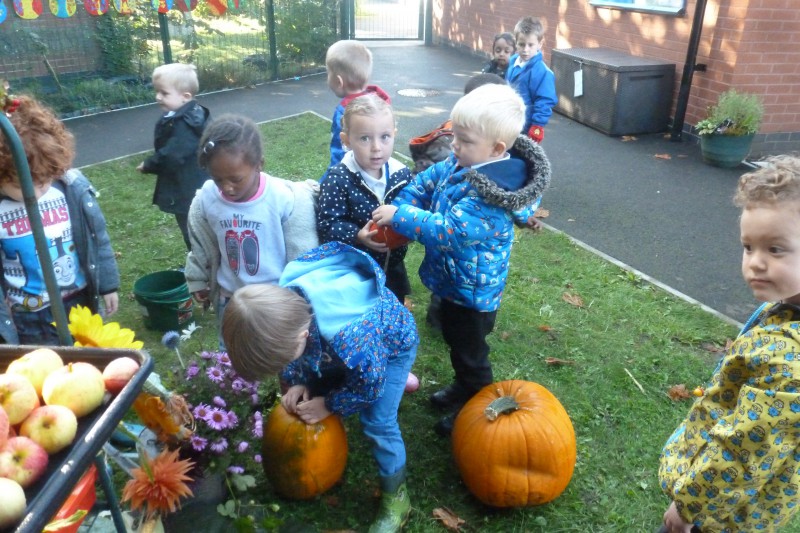 Highlights 2016/2017
Harvesting Tomatoes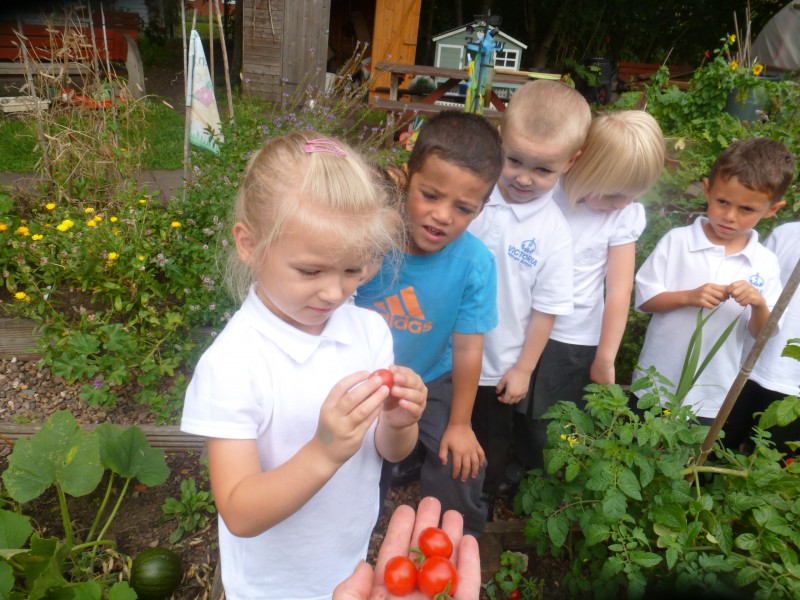 Our New Guinea Pigs- Munchy and Candy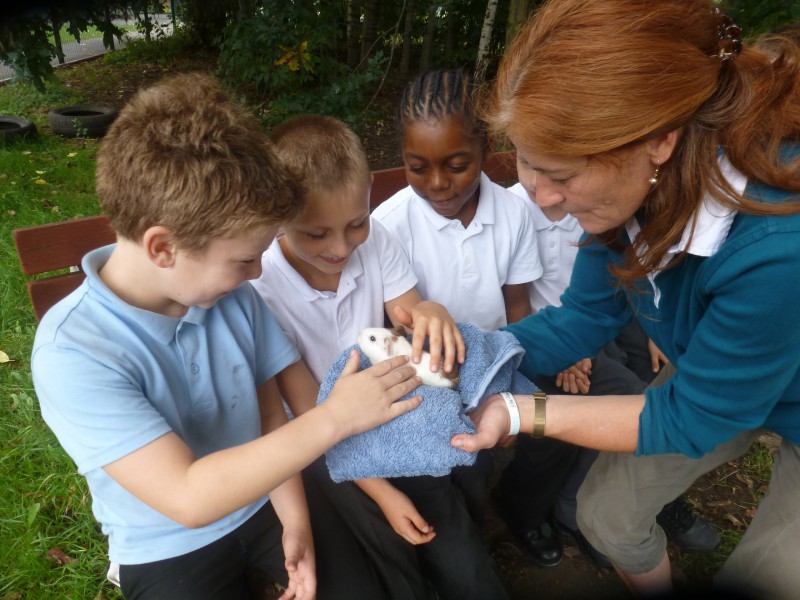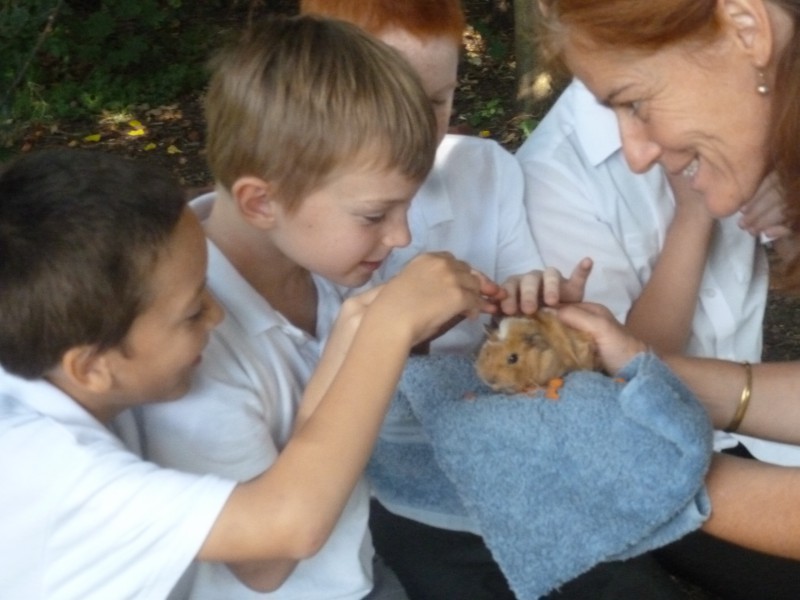 Learning About Local Heroes- Archery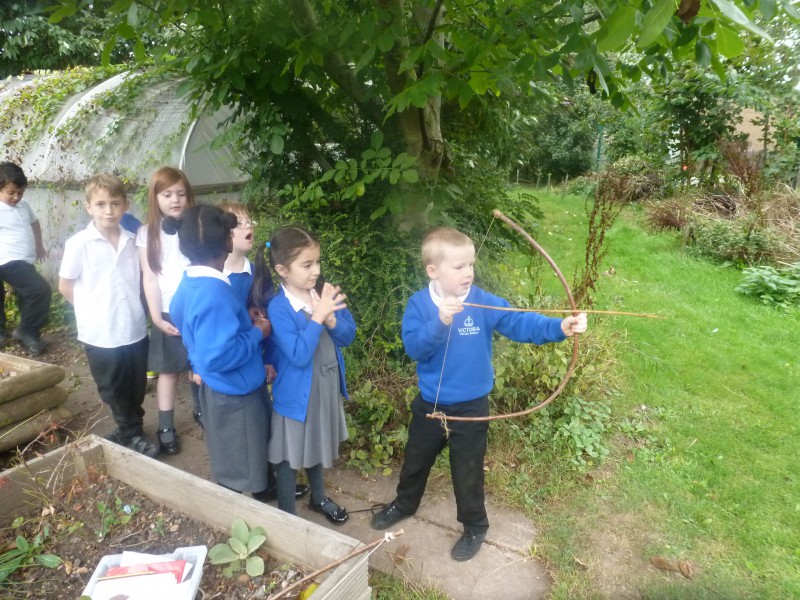 Story Time In The Garden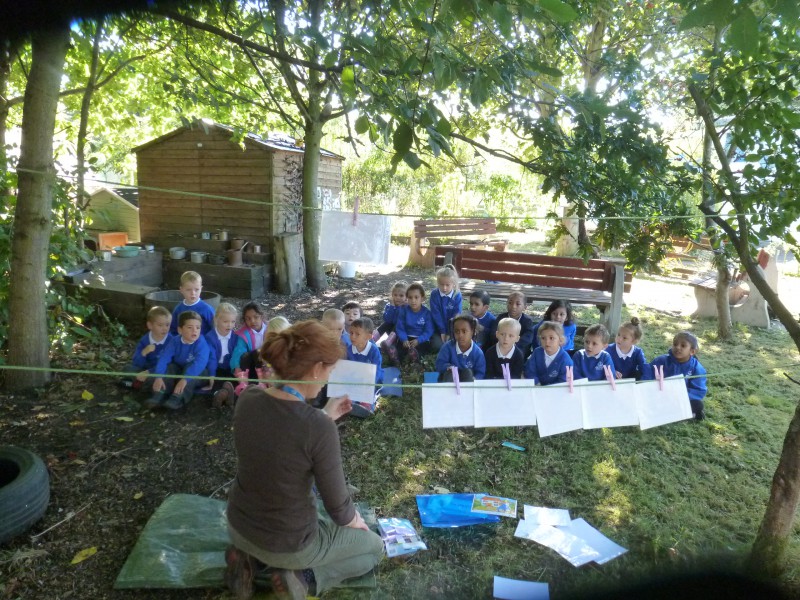 Clay Modeling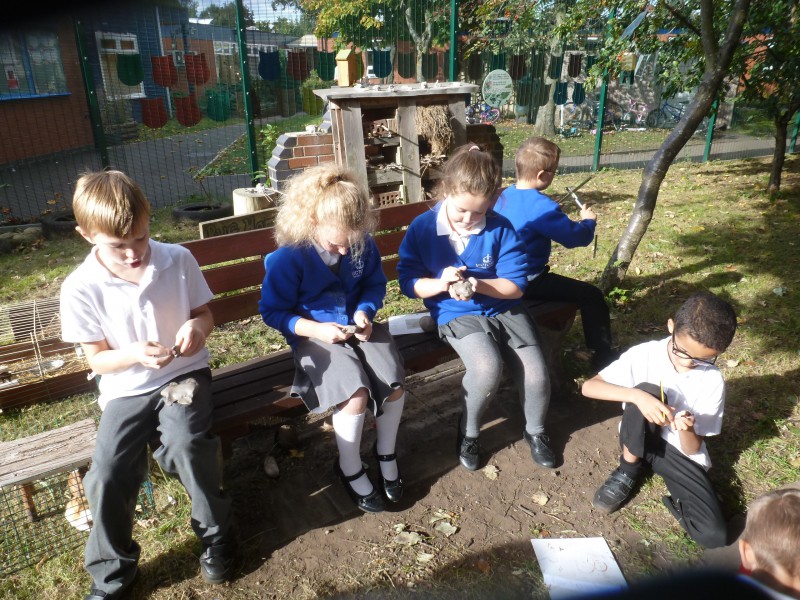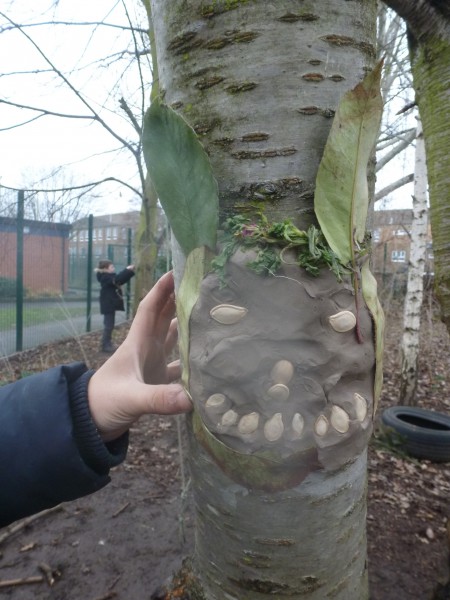 Harvesting Autumn Vegetables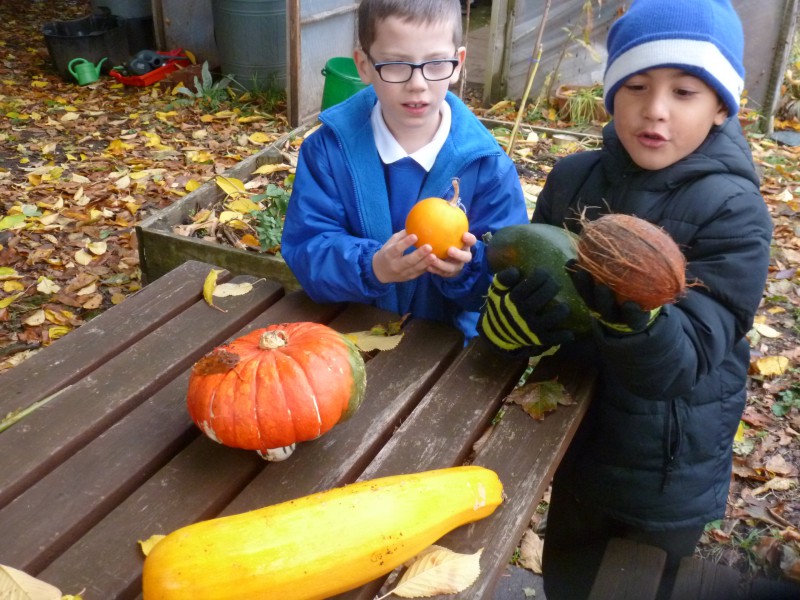 Using Tools To Whittle Wood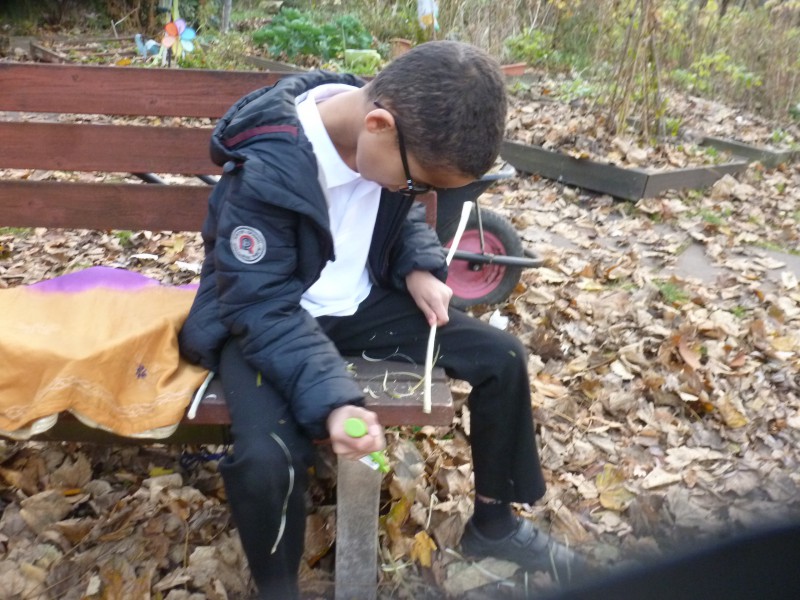 Christmas in the Garden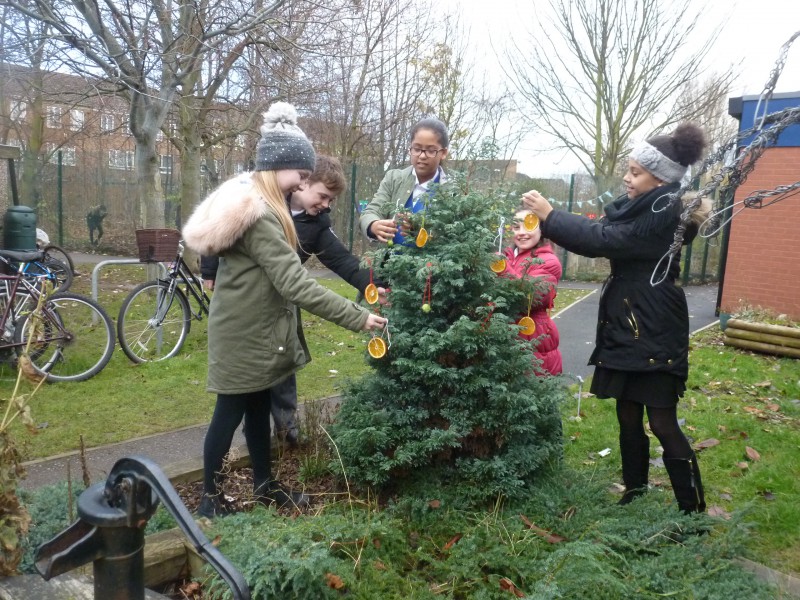 Easter Fundraising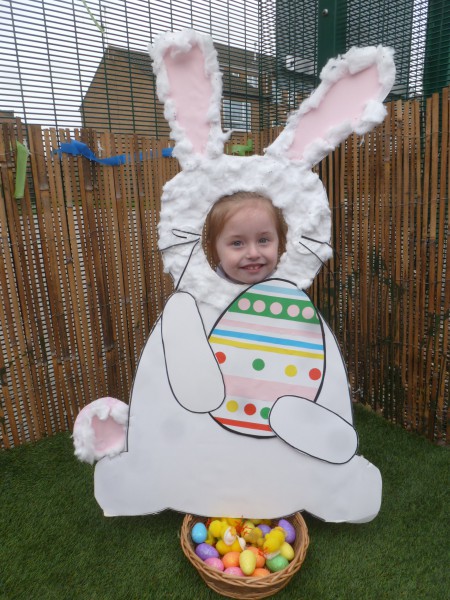 Spring in the Garden- Planting Potatoes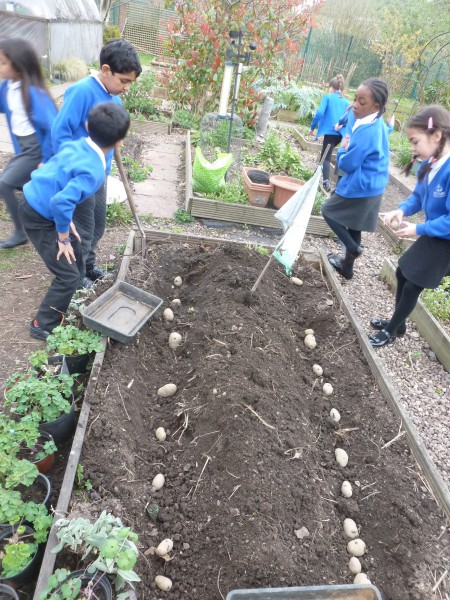 Outdoor Art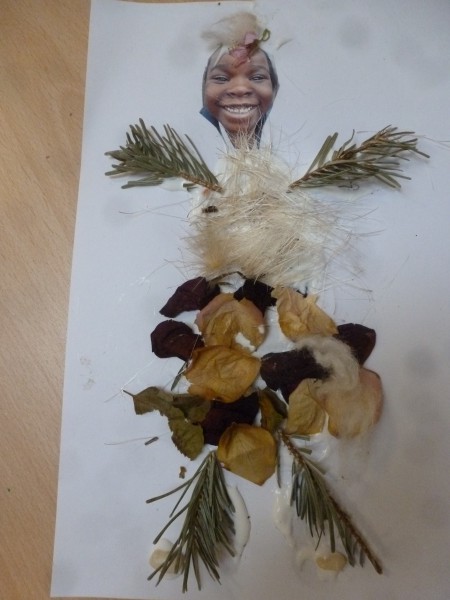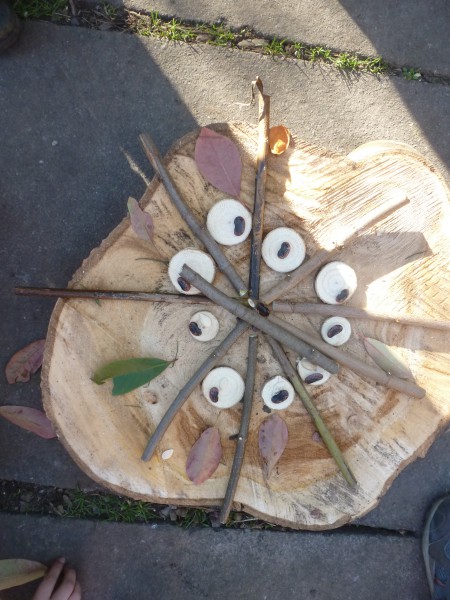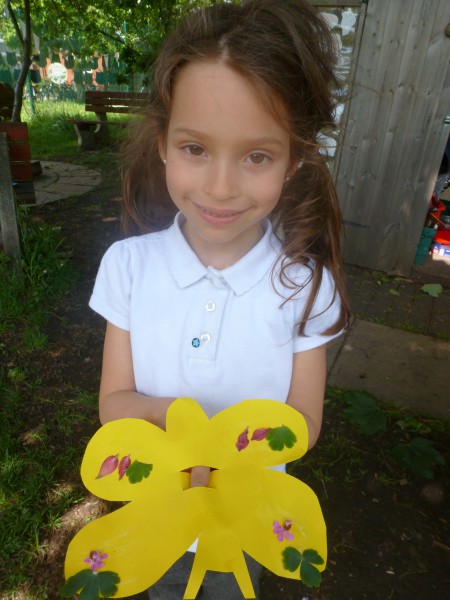 Learning About Minibeasts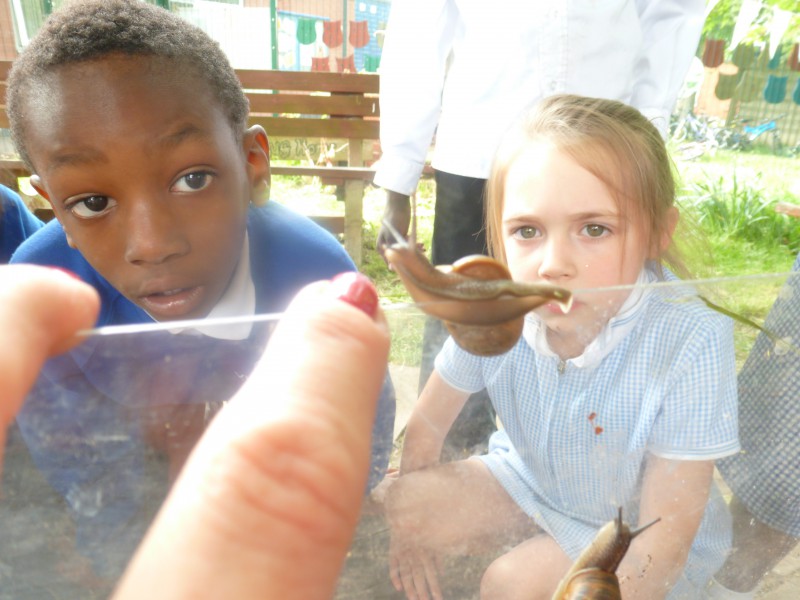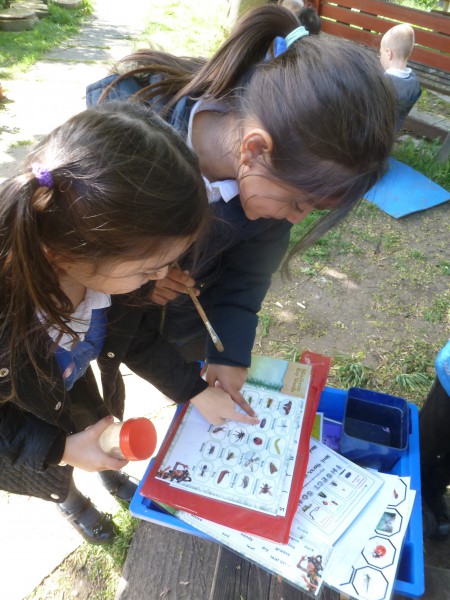 Green Day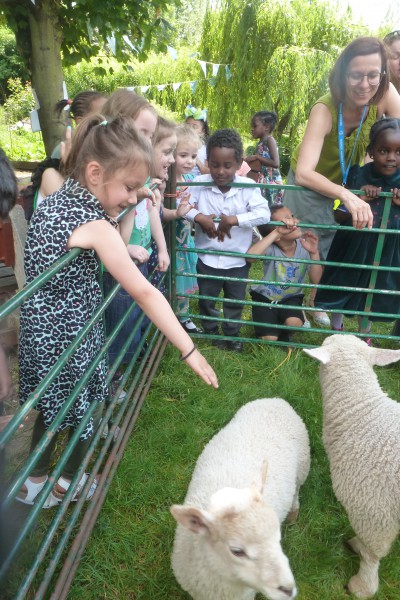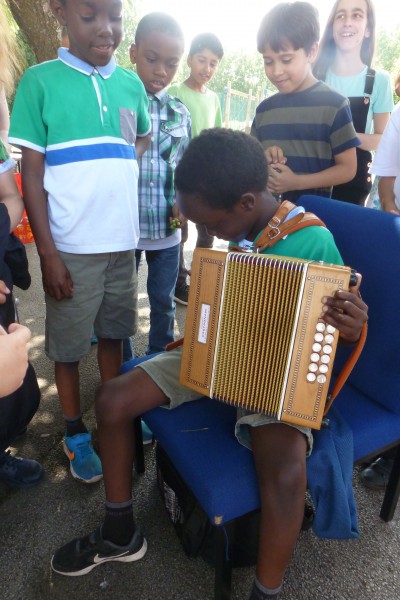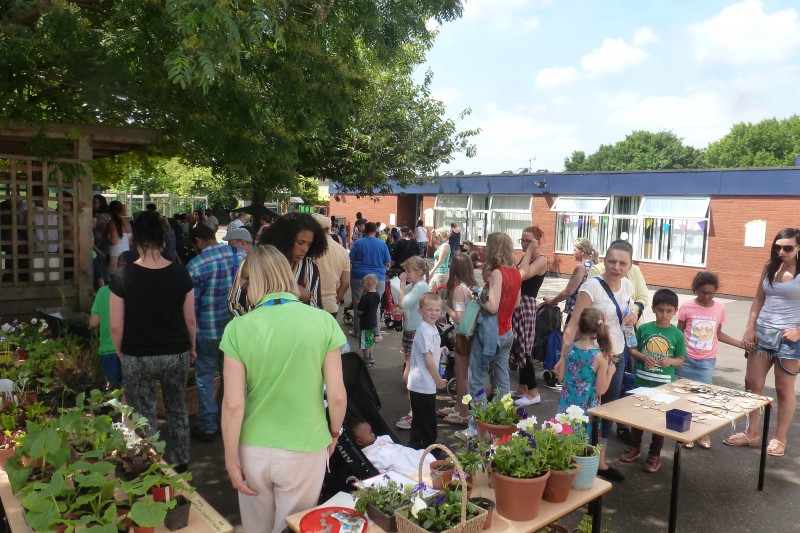 End of School Waffle Party- Fundraising for Outdoor Classroom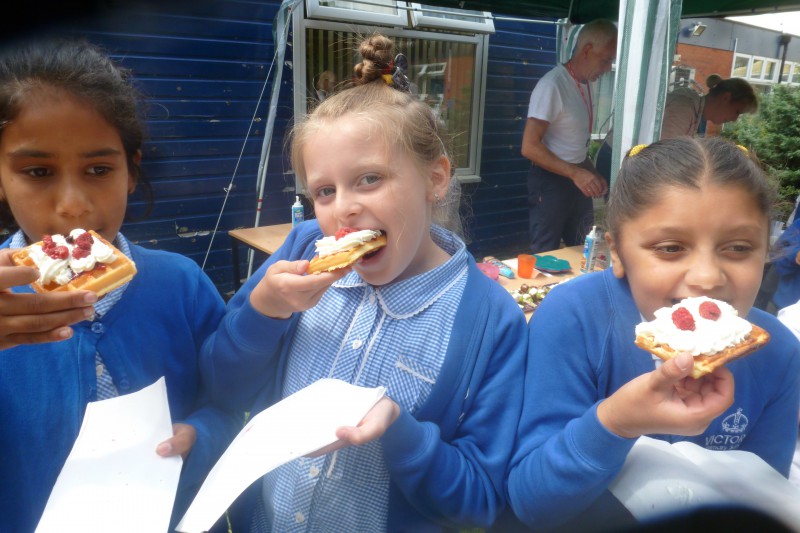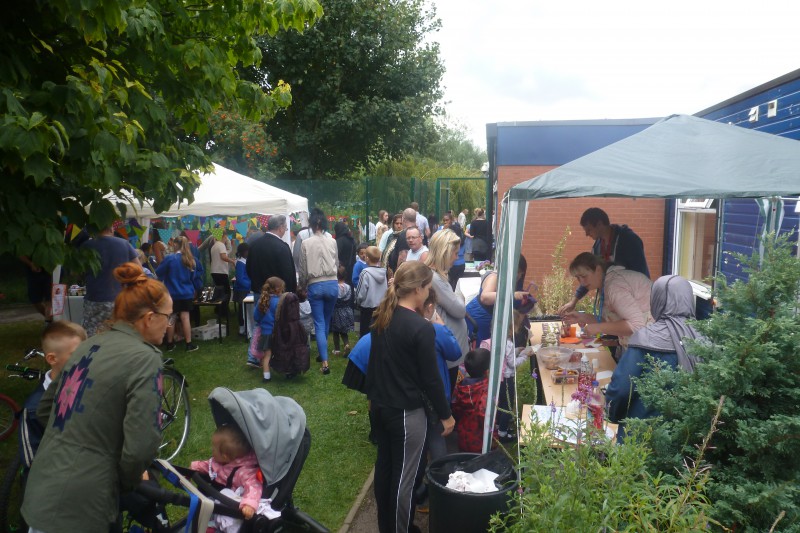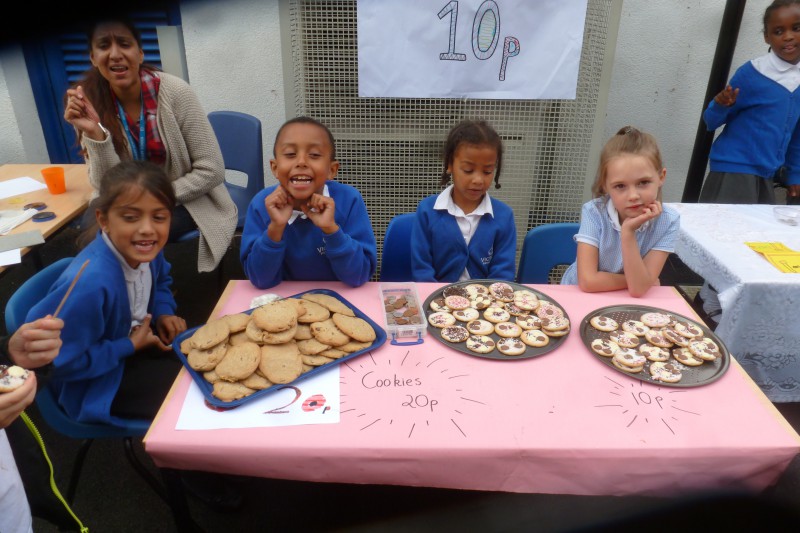 December 2017
| M | T | W | T | F | WE |
| --- | --- | --- | --- | --- | --- |
| | | | | 1 | 2 |
| 4 | 5 | 6 | 7 | 8 | 9 |
| 11 | 12 | 13 | 14 | 15 | 16 |
| 18 | 19 | 20 | 21 | 22 | 23 |
| 25 | 26 | 27 | 28 | 29 | 30 |
Forest School & Garden News