Outdoor Learning
Outdoor Learning
Outdoor Learning
Week beginning 19.06.19
This week we have been developing our listening and attention skills whilst playing traditional playground games such as Captain's Calling and Farmer, Farmer!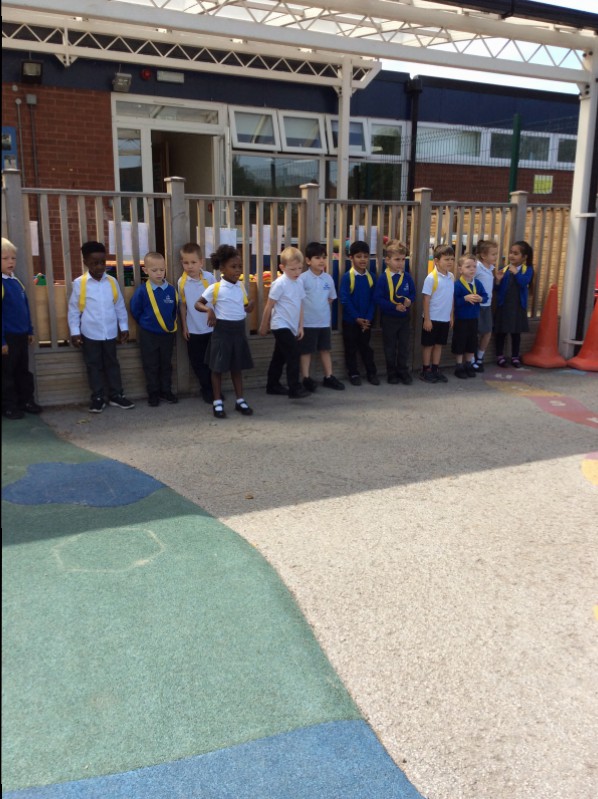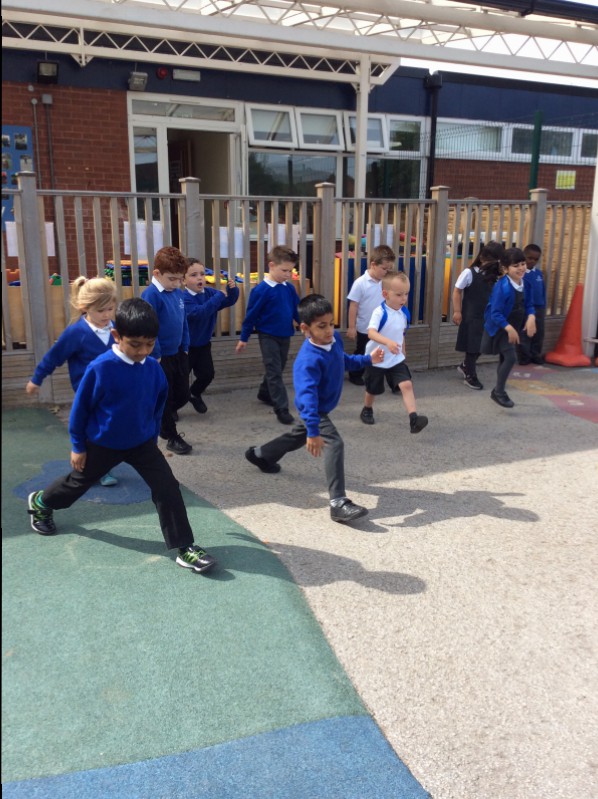 Week beginning 13.5.19
We love learning through play!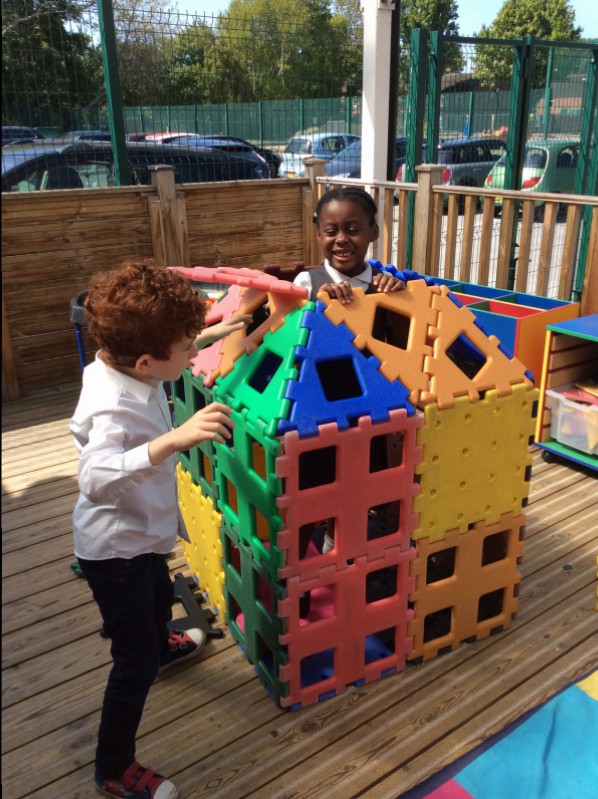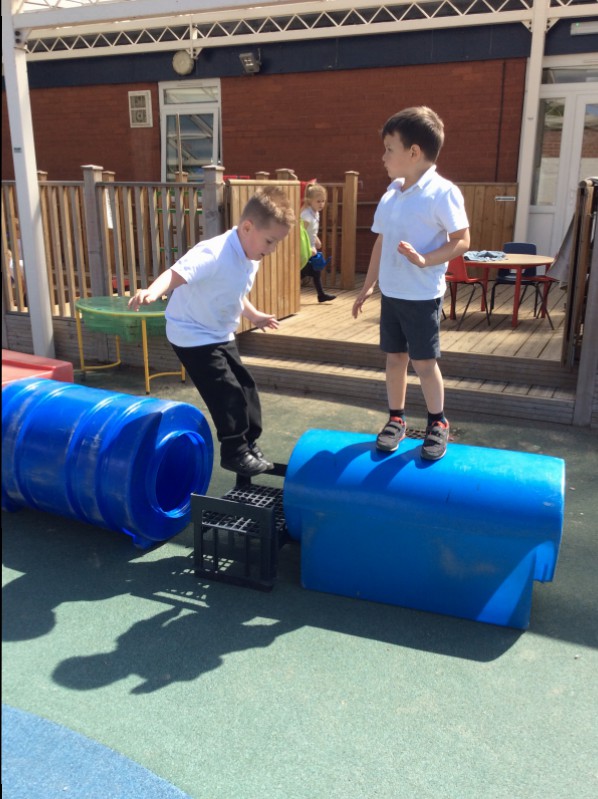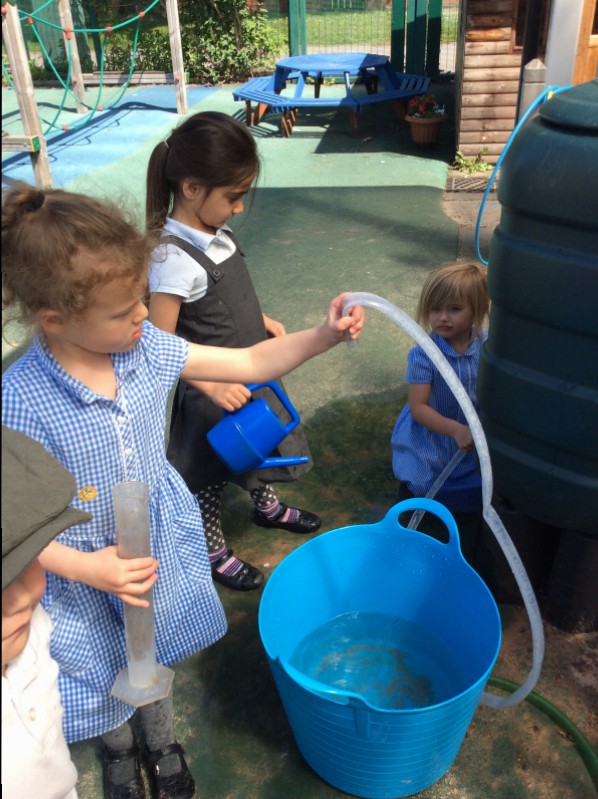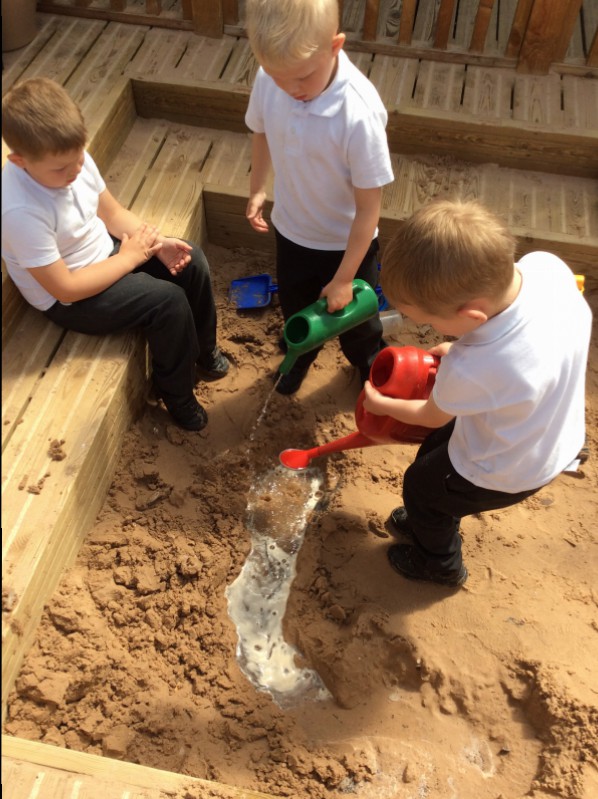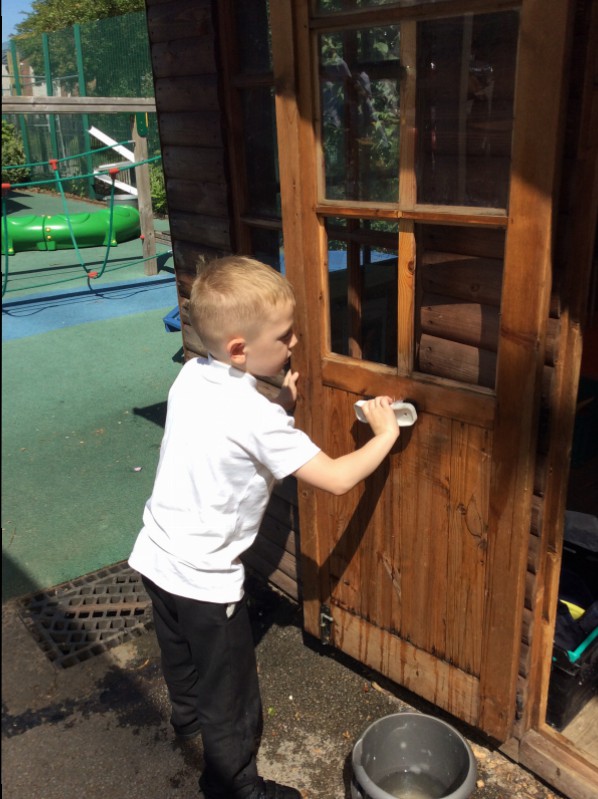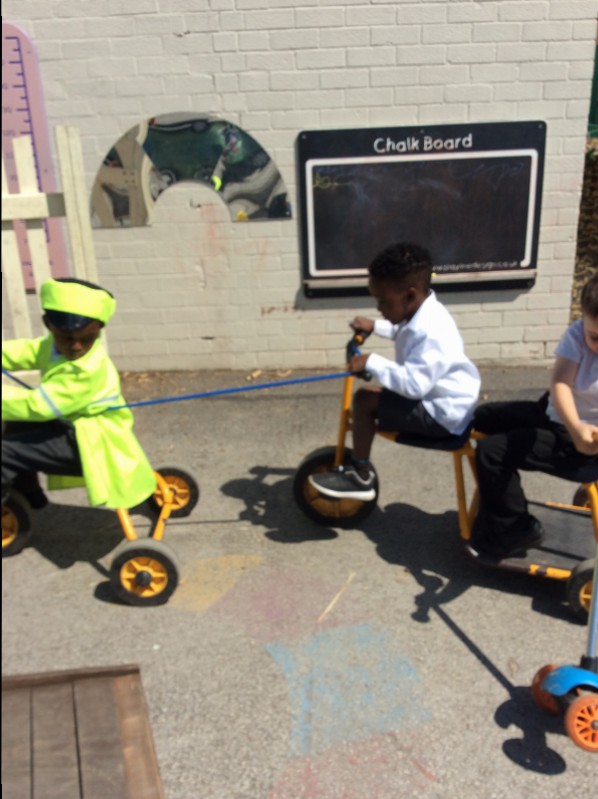 Week beginning 22.4.19
We have been developing our listening and attention skills through outdoor games such as Duck, Duck, Goose and What's the Time Mr Wolf.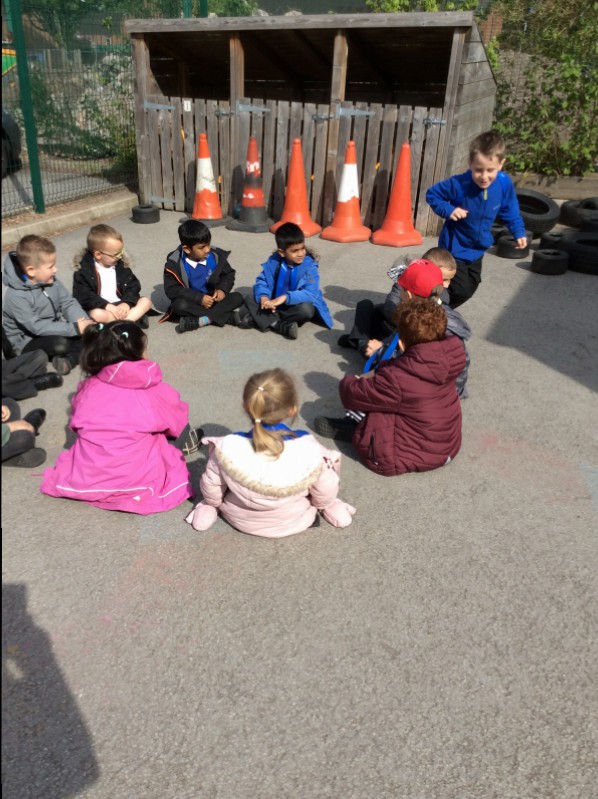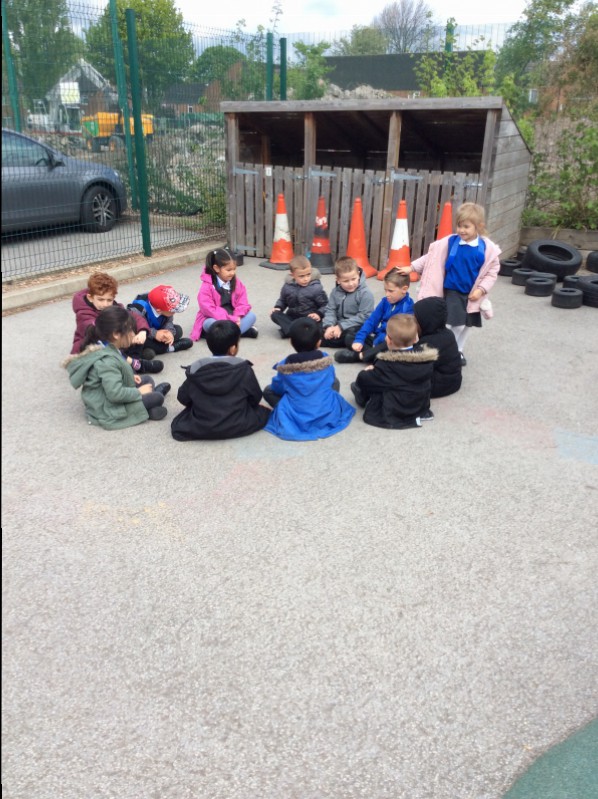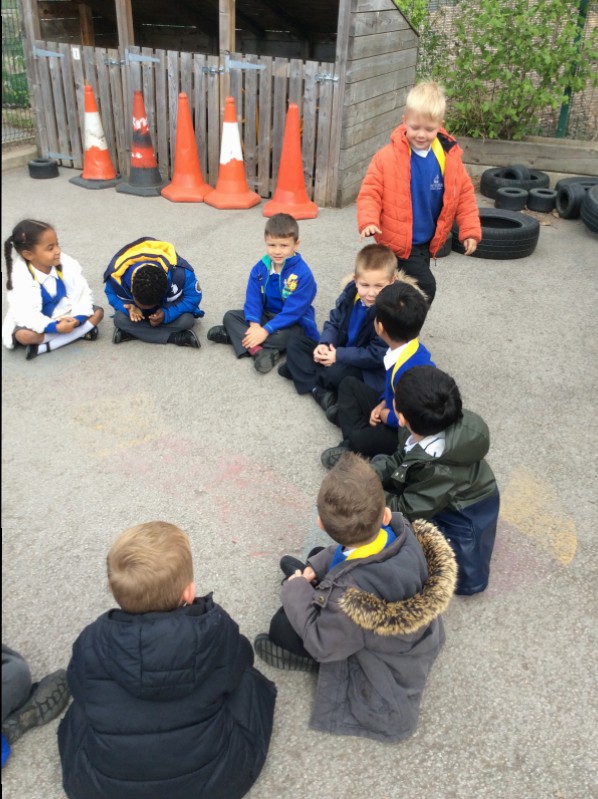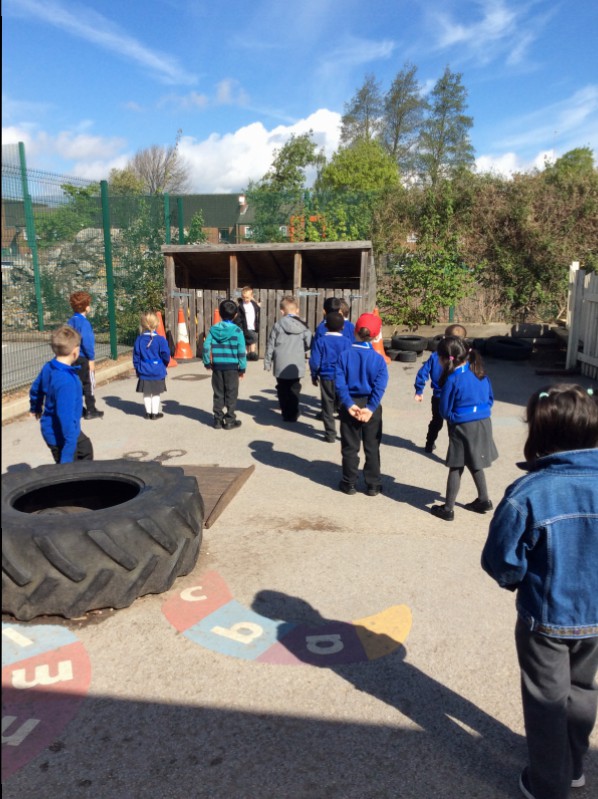 Week beginning 7.1.19
This week we are using our communication skills to give and follow instructions. We have been hiding objects and giving instructions to our partners to help them find the objects. We have been practising our football skills; passing the ball carefully to our partner.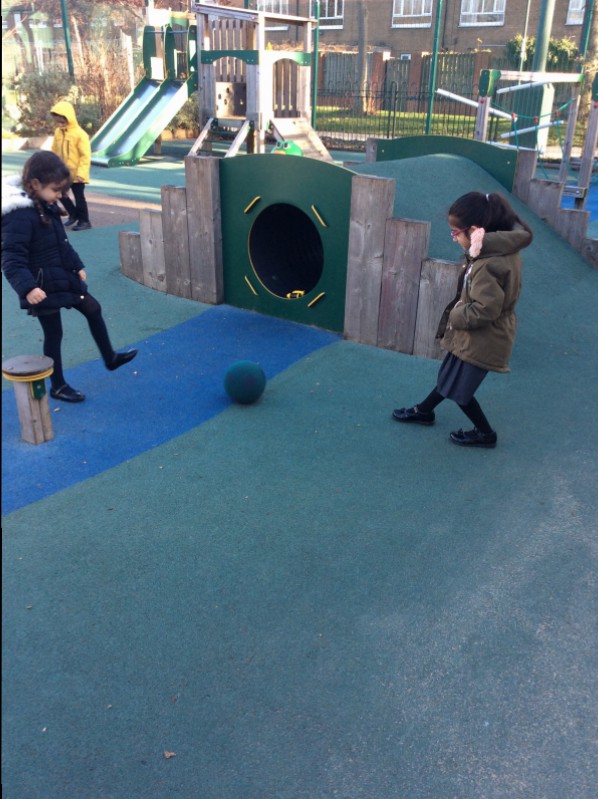 Week beginning 12.11.18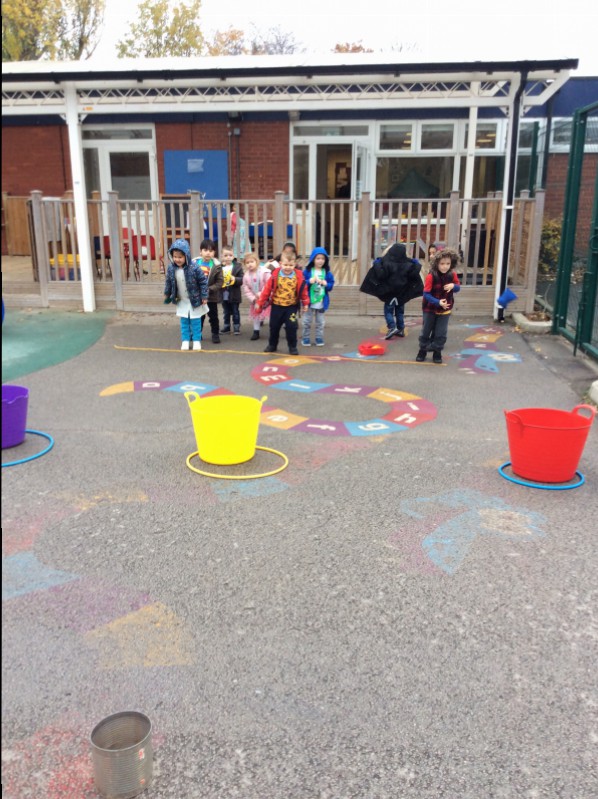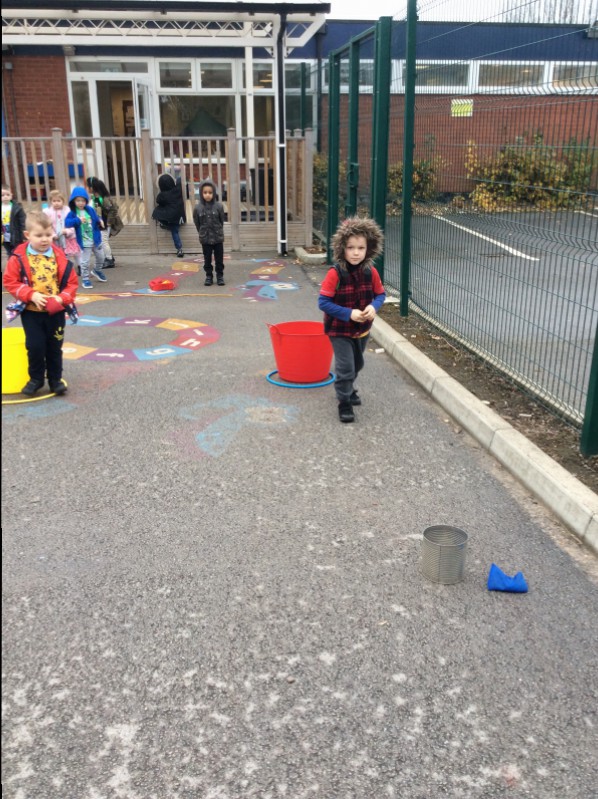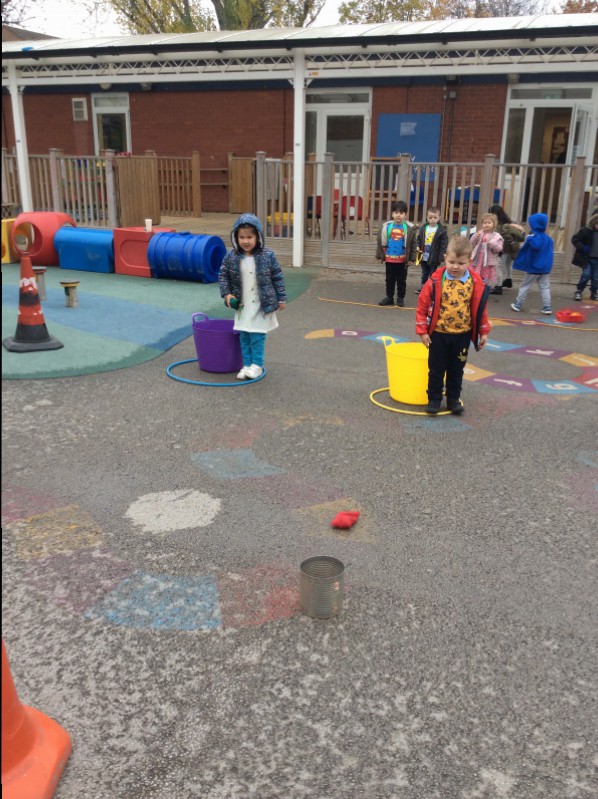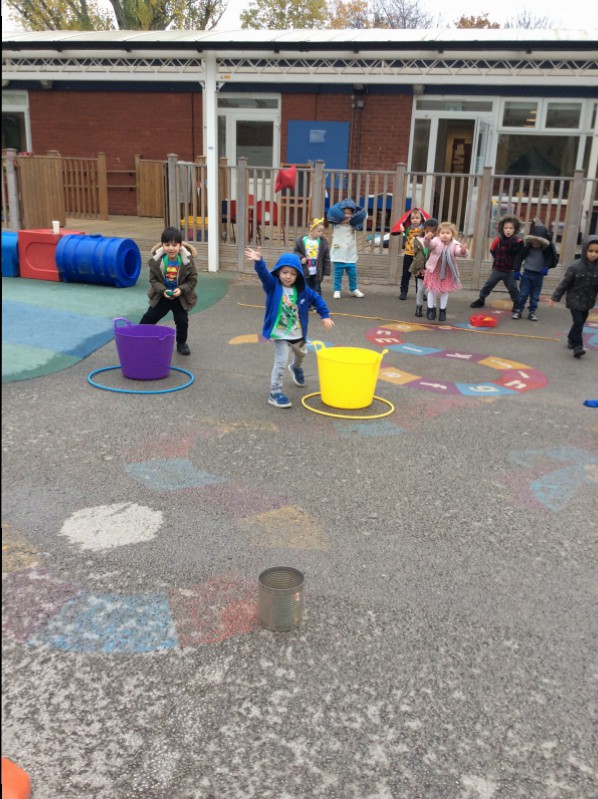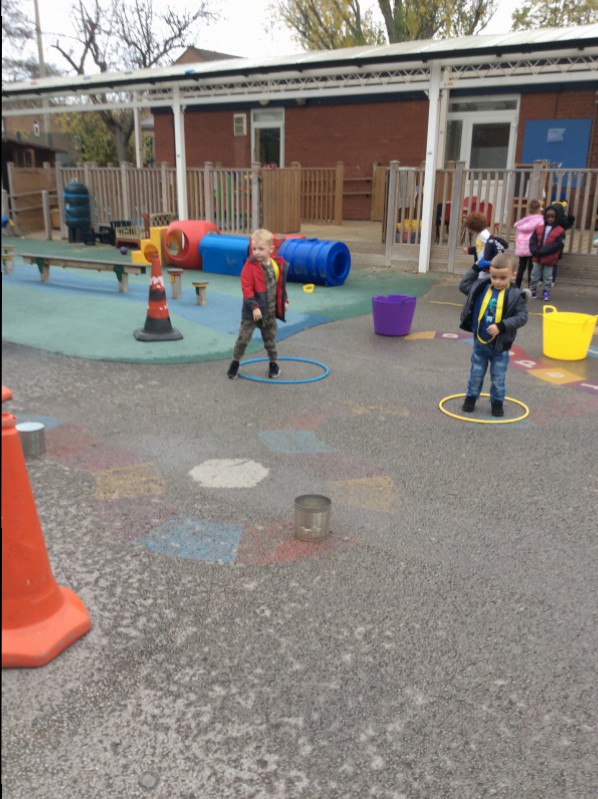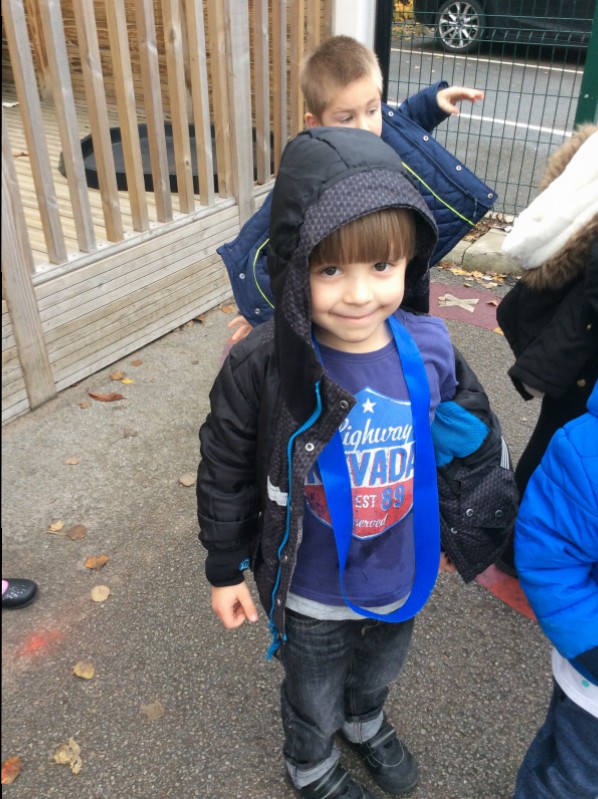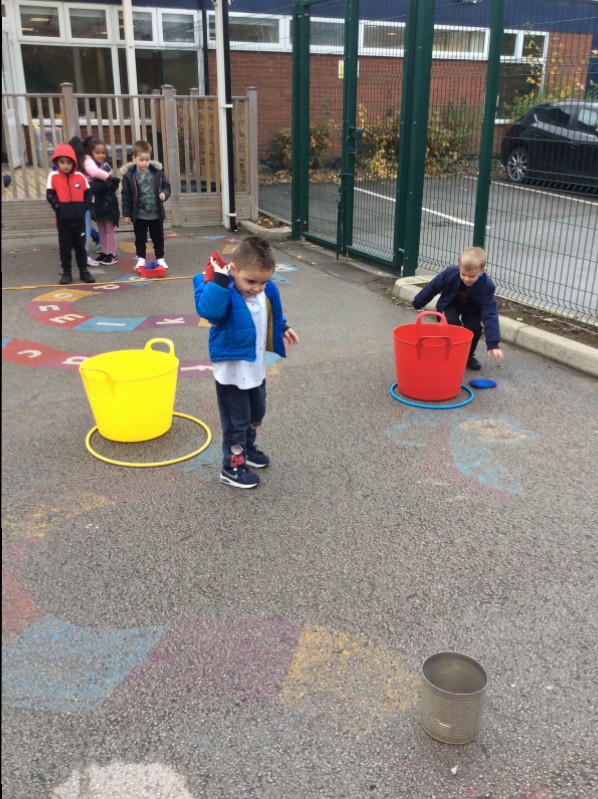 Week beginning 15.10.18 -
Mrs Kershaw's favourite day was when Miss Murphy suggested we set up a music area outside! We having some potential musicians in Reception class, including a song about choosing time.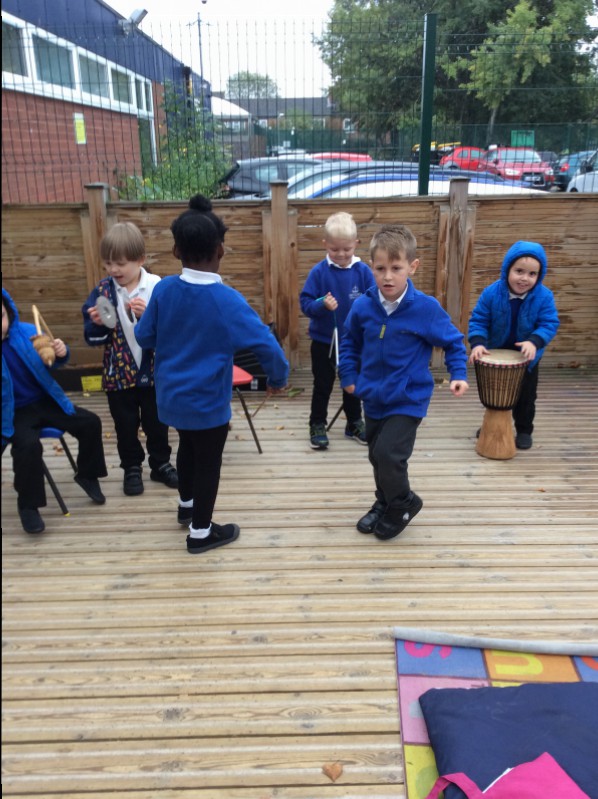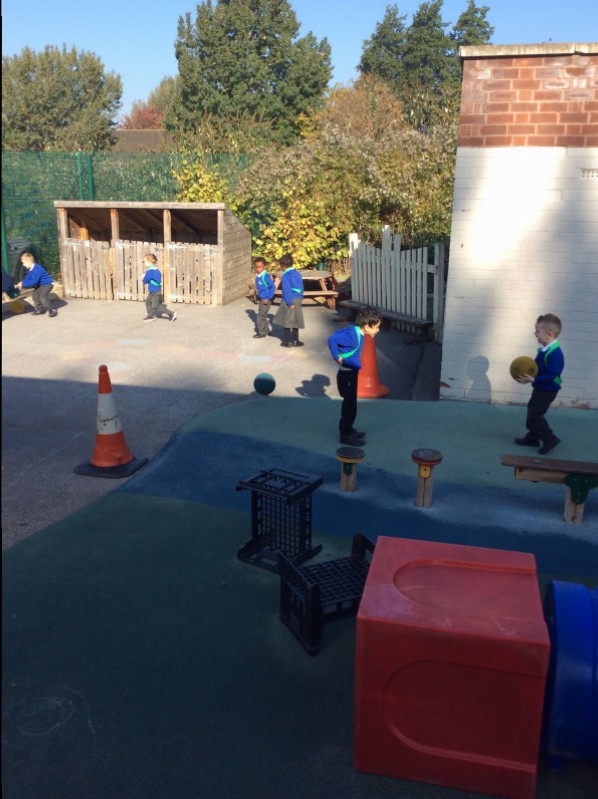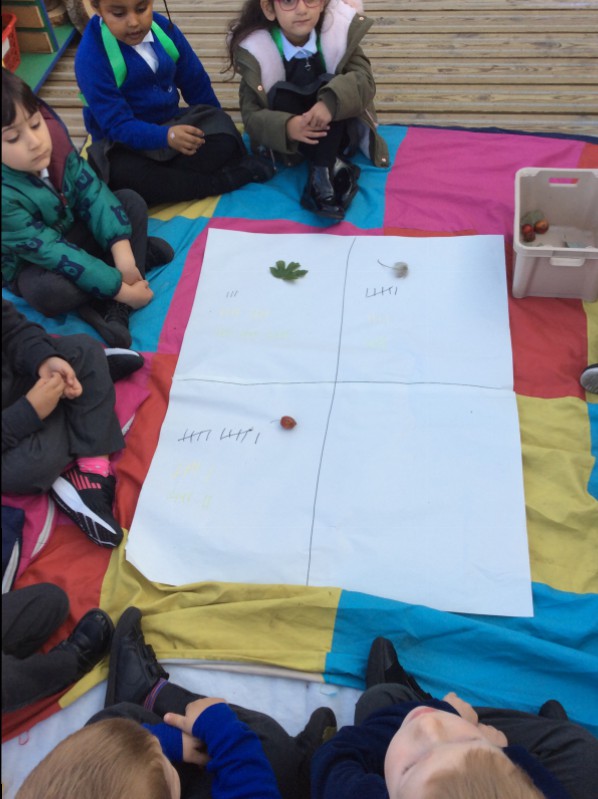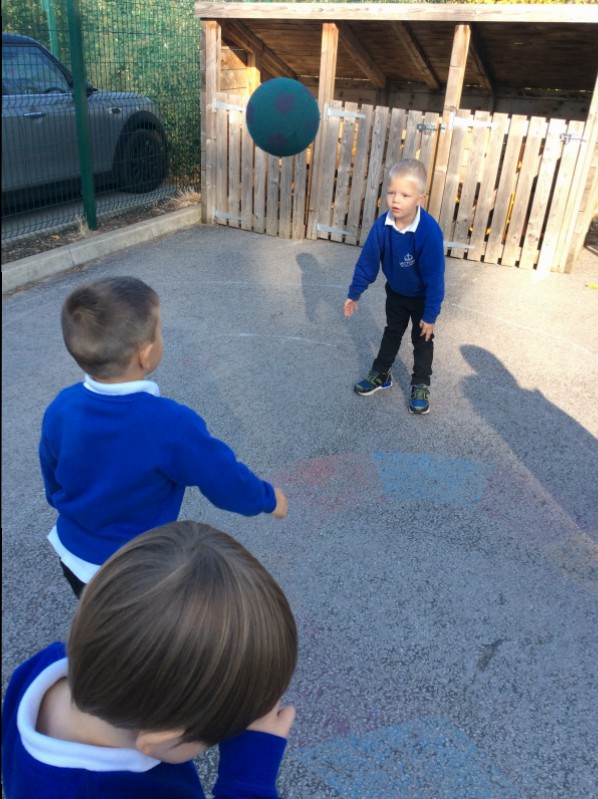 Week Beginning 08.10.18
We have been using tally marks to count 'How many?' objects we could find in our outdoor area. We hunted for crab apples and leaves.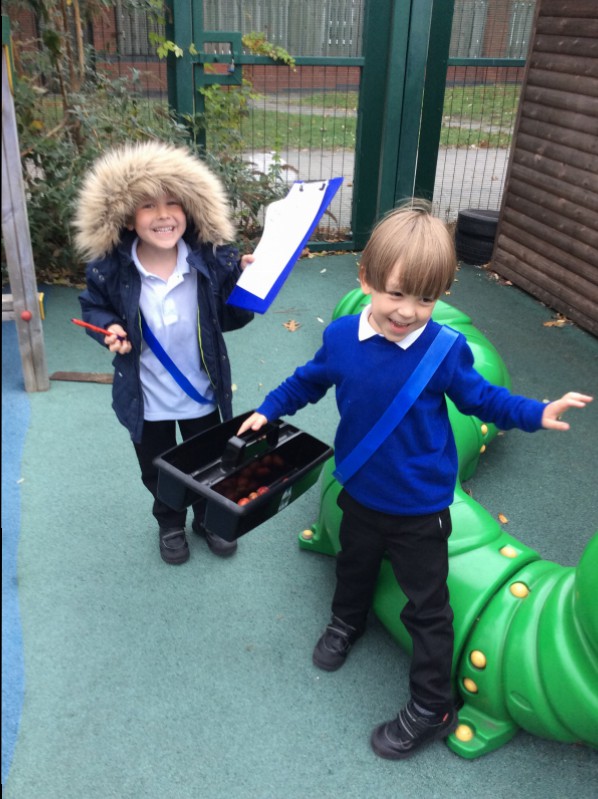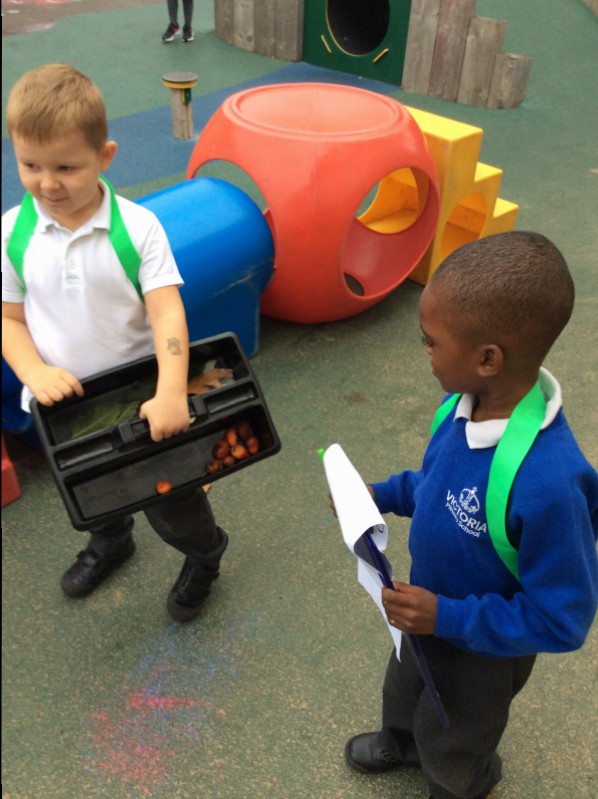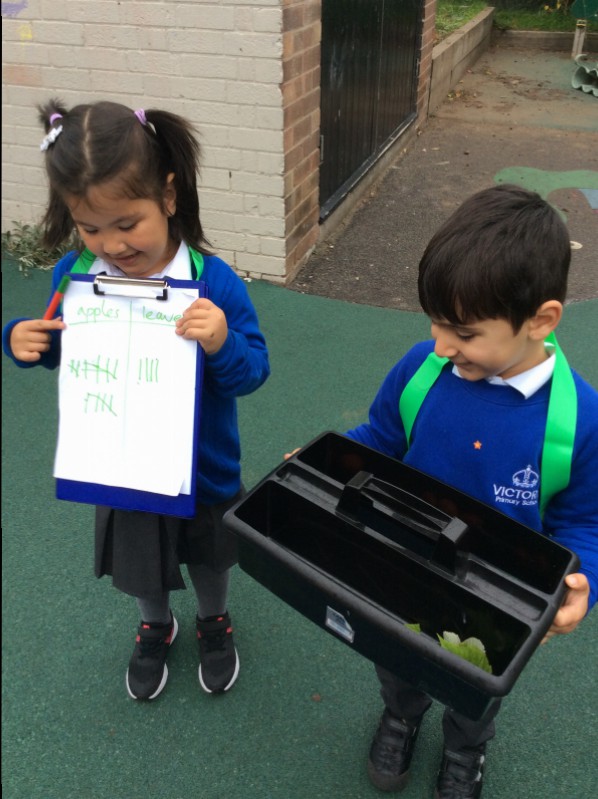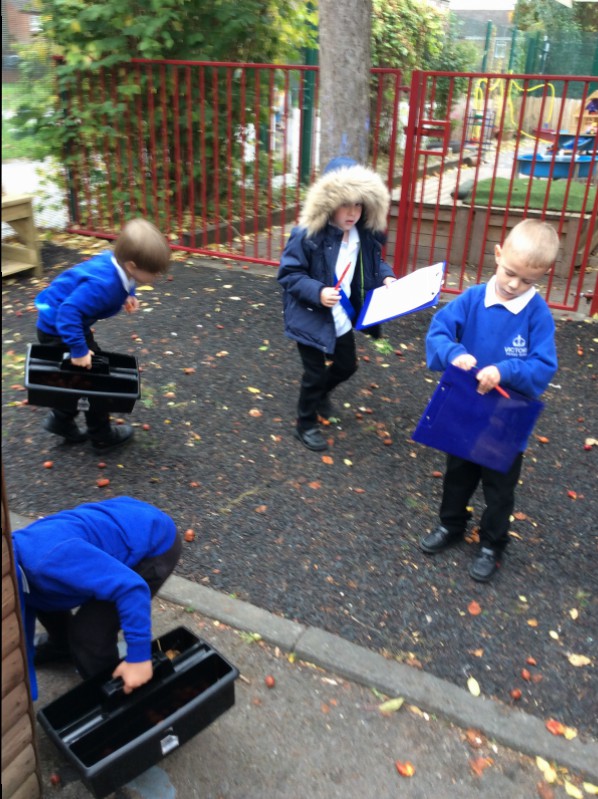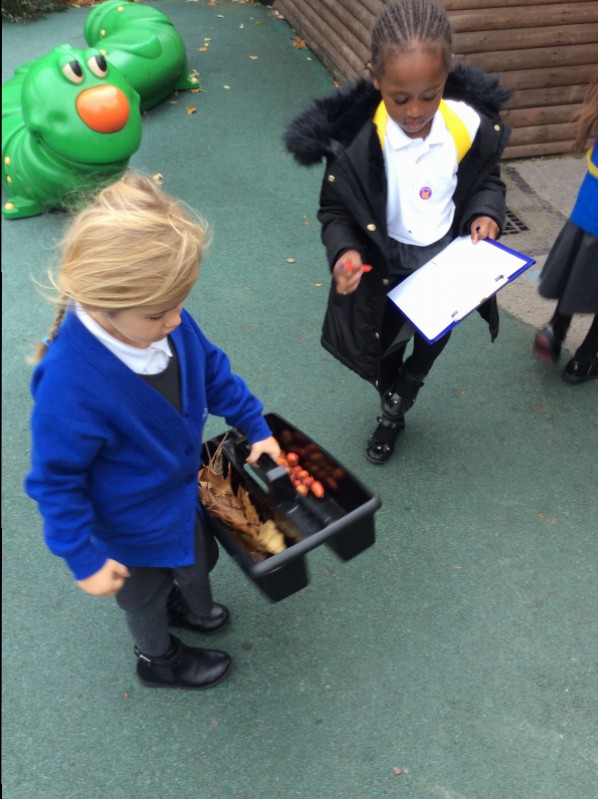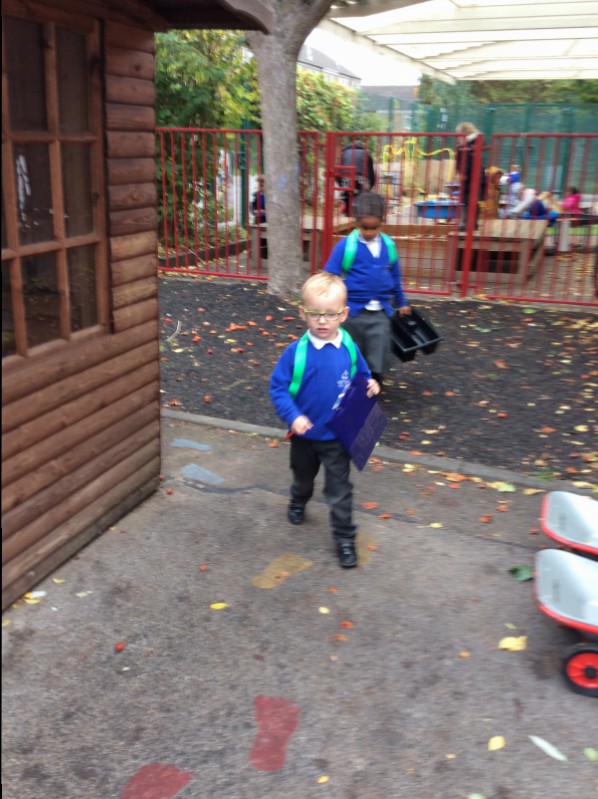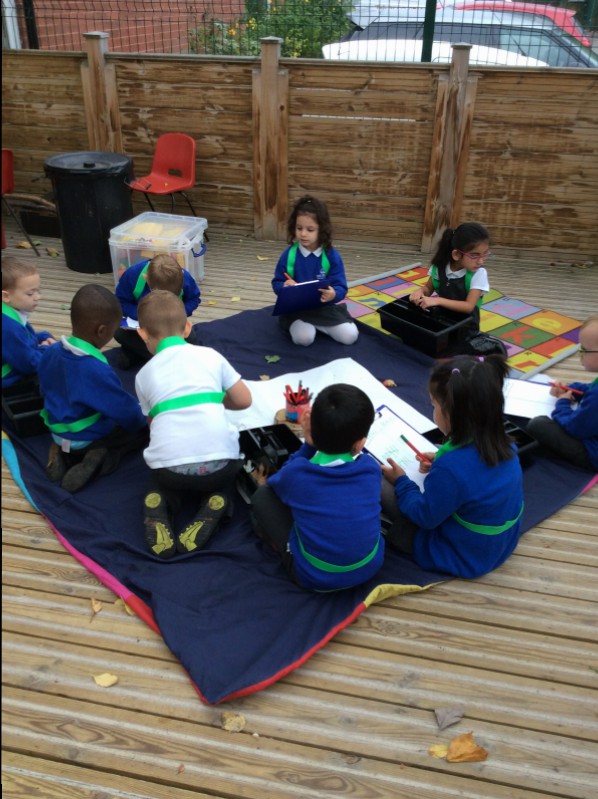 Week Beginning 24.09.18
We have been recognising numbers up to 15 and counting our steps to see where they take us. We have also been practising star jumps and counting how many we can do in 1 minute.
Click on the link below for some photographs.
/data/uploads/reception/files/Our_Learning_24.09.18%281%29.pptx
Week Beginning 17.09.18
This week we have been using natural materials to build 2D shapes. We have been learning to use mathematical language to describe the shapes. We worked out how many sides and corners each shape has.
How to help at home
Can you spot 2D shapes in your environment?
Go on a shape hunt.
Count the number of sides/corners on the shapes that you find.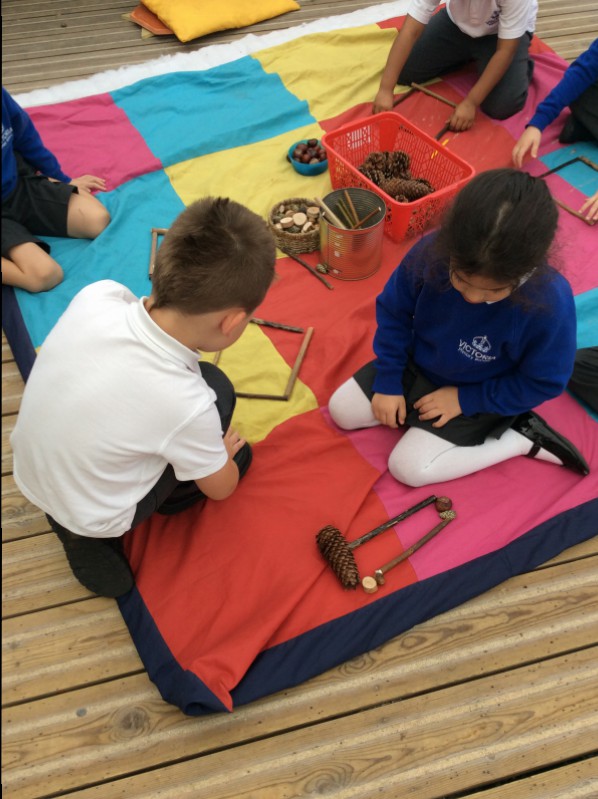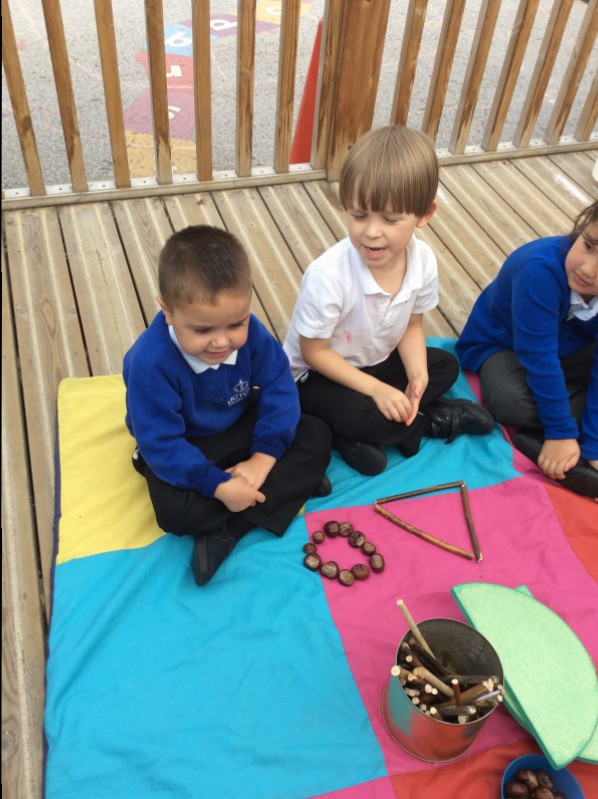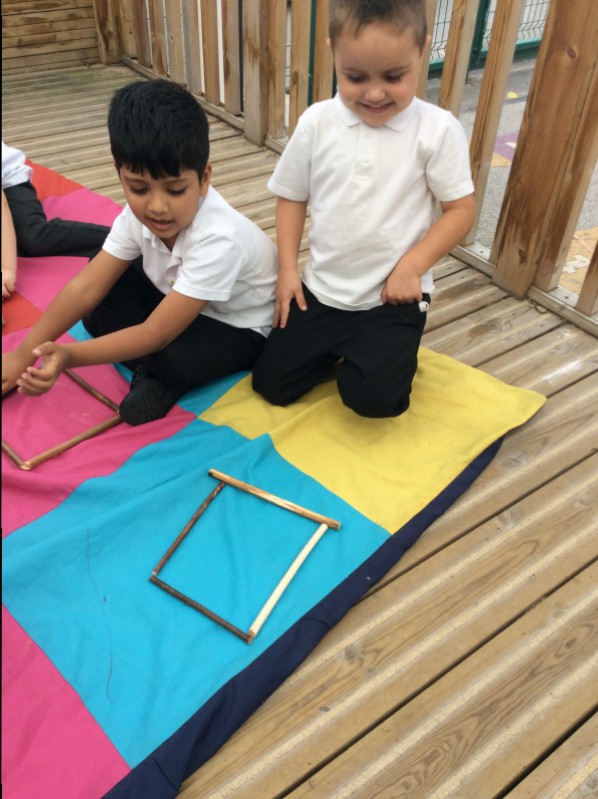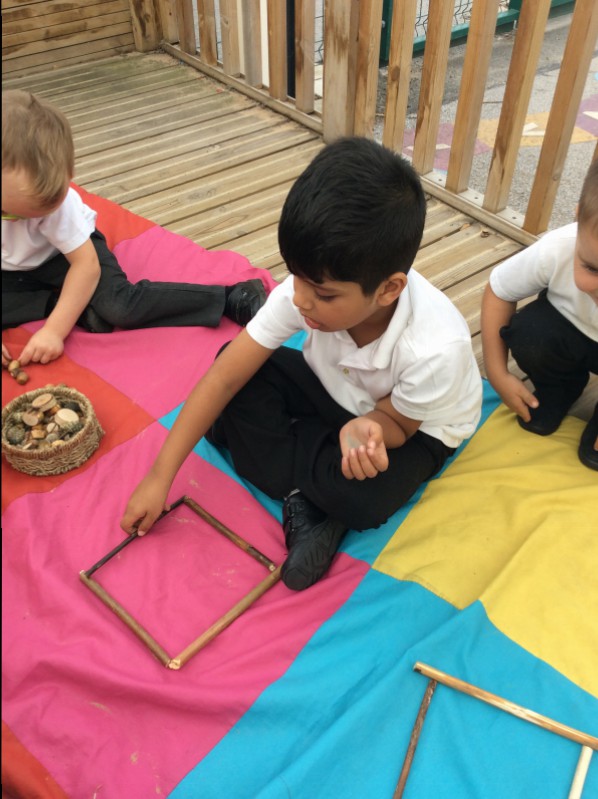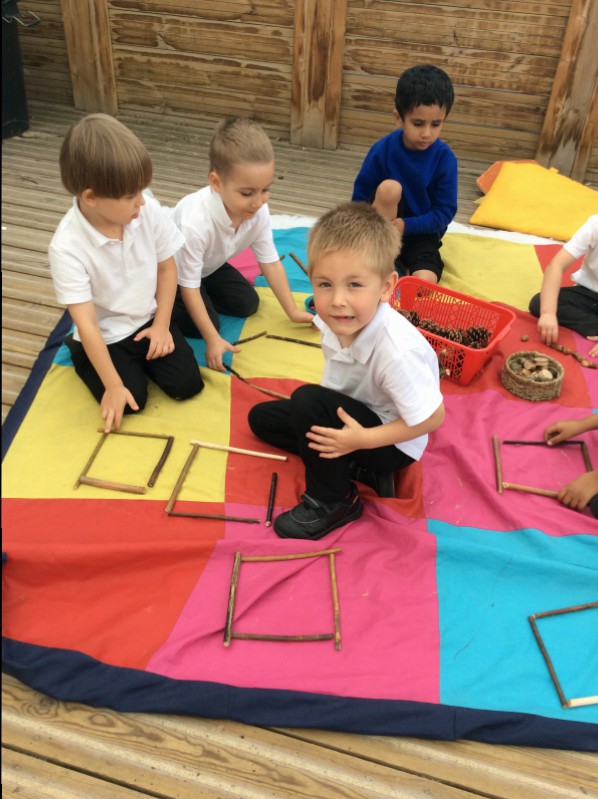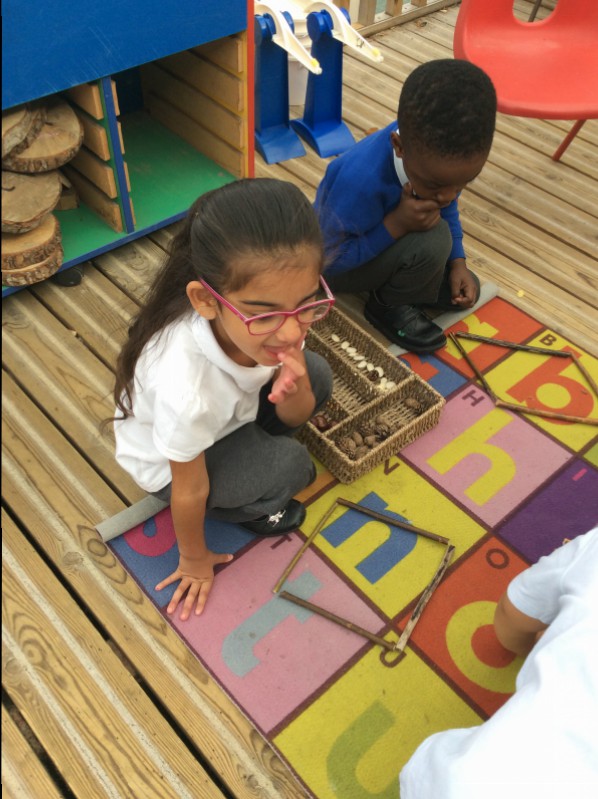 Week Beginning 10.09.18
This week we have been developing our gross motor skills and counting by practising hopping. We have taken it in turns to choose a number card and then hopped the correct amount.
We have been using our outdoor area to help develop our understanding of pattern. Natural materials such as pine cones, acorns and orange slices have helped us to create two step patterns such as pine cone, acorn, pine cone, acorn.
How can I support at home?
Can you count the correct number of hops/ jumps/ claps/ stomps?
Make a pattern using household objects e.g. spoon, cup, spoon, cup. Can you say what would come next in the pattern?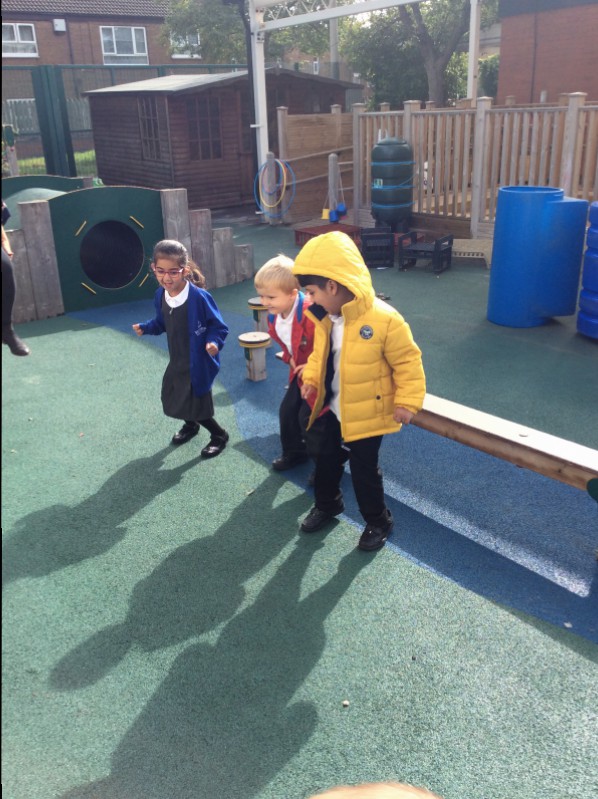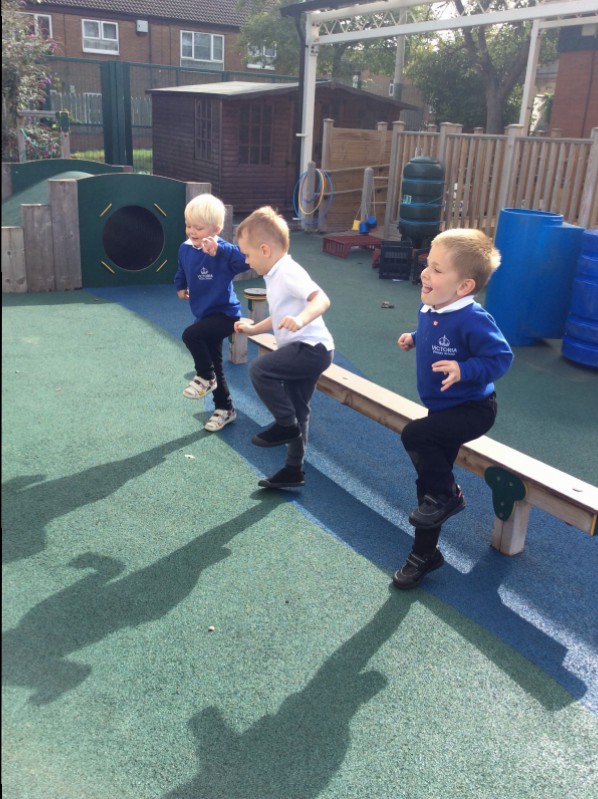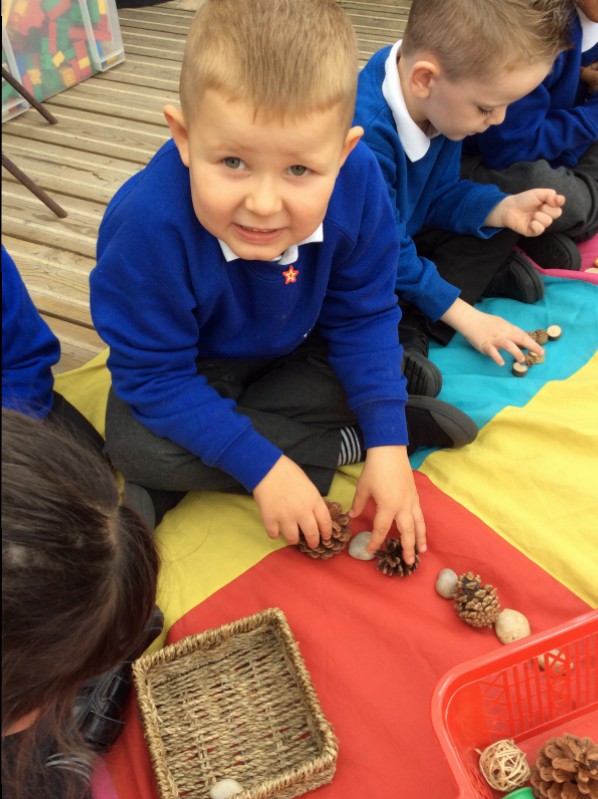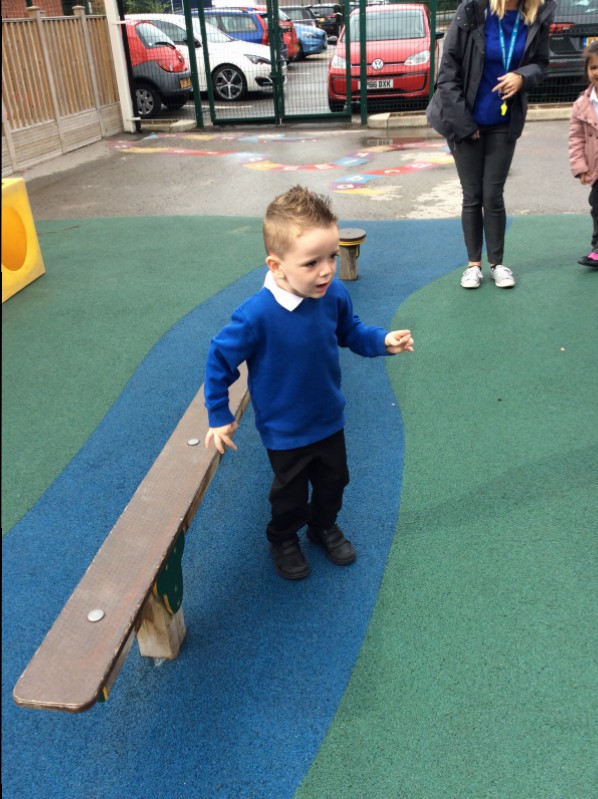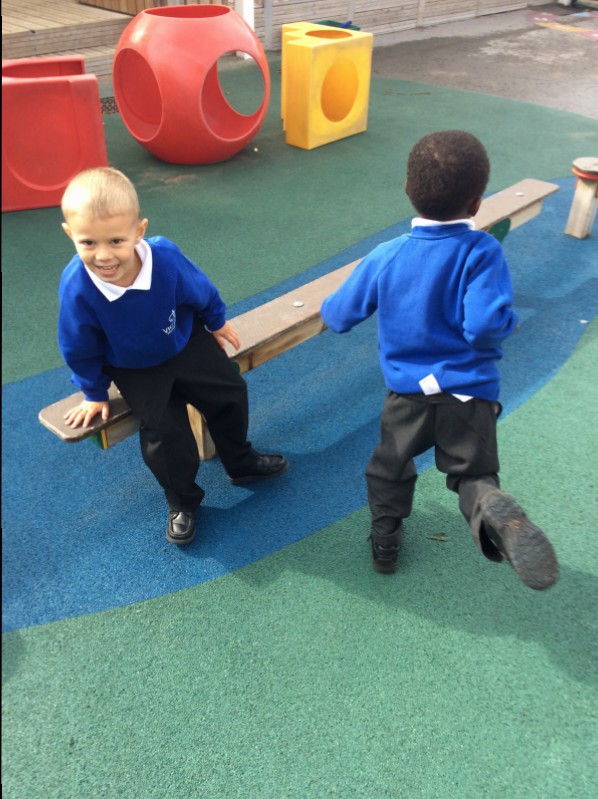 June 2019
| M | T | W | T | F | WE |
| --- | --- | --- | --- | --- | --- |
| | | | | | 1 |
| 3 | 4 | 5 | 6 | 7 | 8 |
| 10 | 11 | 12 | 13 | 14 | 15 |
| 17 | 18 | 19 | 20 | 21 | 22 |
| 24 | 25 | 26 | 27 | 28 | 29 |